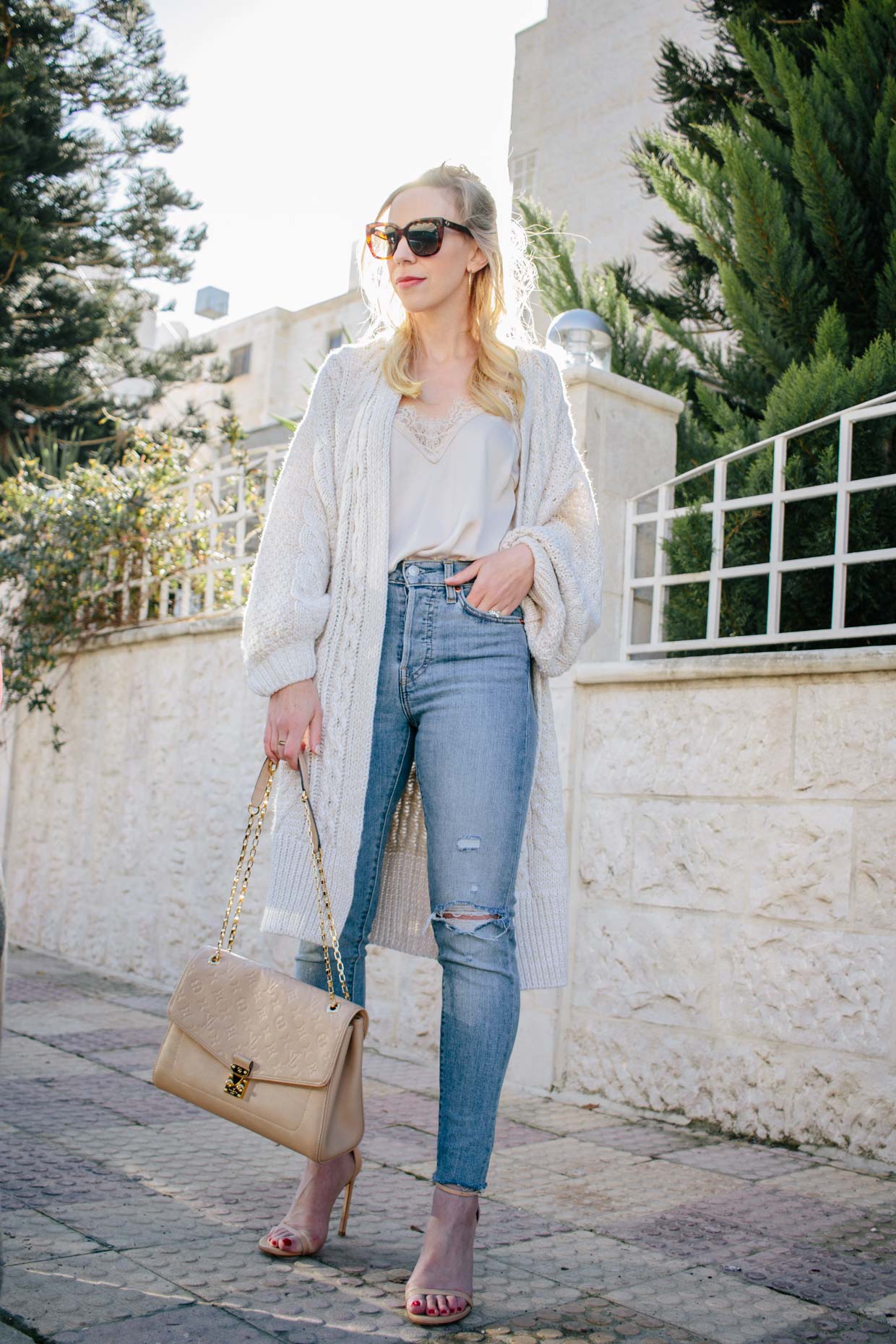 This time of year can be so tricky to dress for because it's still winter yet everyone's focused on spring fashion. I told myself I wasn't going to shop for a few months so I've been mixing and matching items I already have in my wardrobe. Once again, I'm wearing my favorite Levi's skinny jeans and lace camisole. As you can tell, I get a ton of use from both, which is why I featured them on this closet essentials post the other week (everything I love under $75!)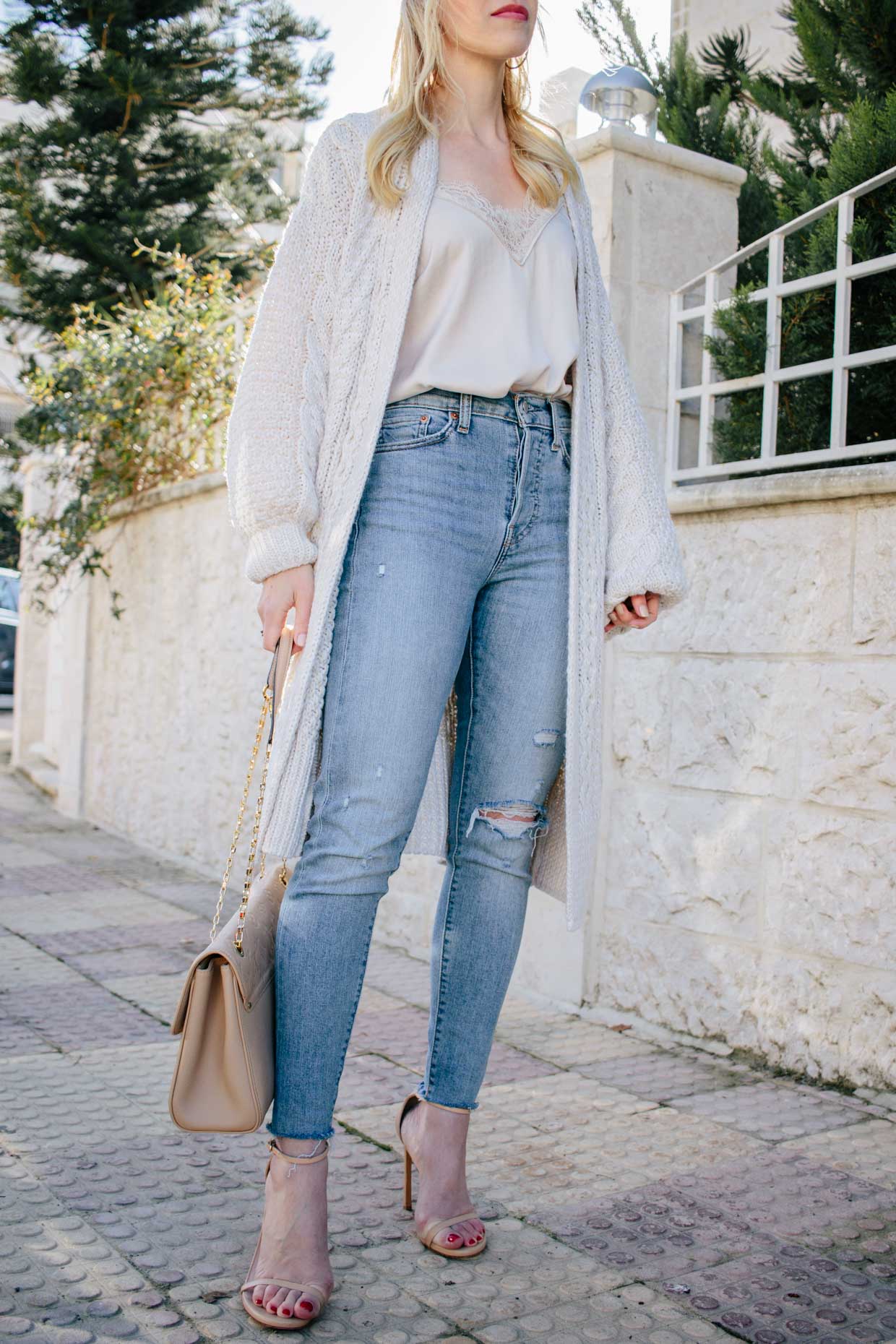 Another closet essential in this outfit is this pair of Stuart Weitzman stiletto sandals. I've had them for over four years and they're still available for purchase here. The minimal style is so classic and can be worn with anything, which is why and I also got them in black. I will admit these are definitely too high of a heel to wear when I'm with Lila, though, so now I'm considering the same style in this lower block heel version.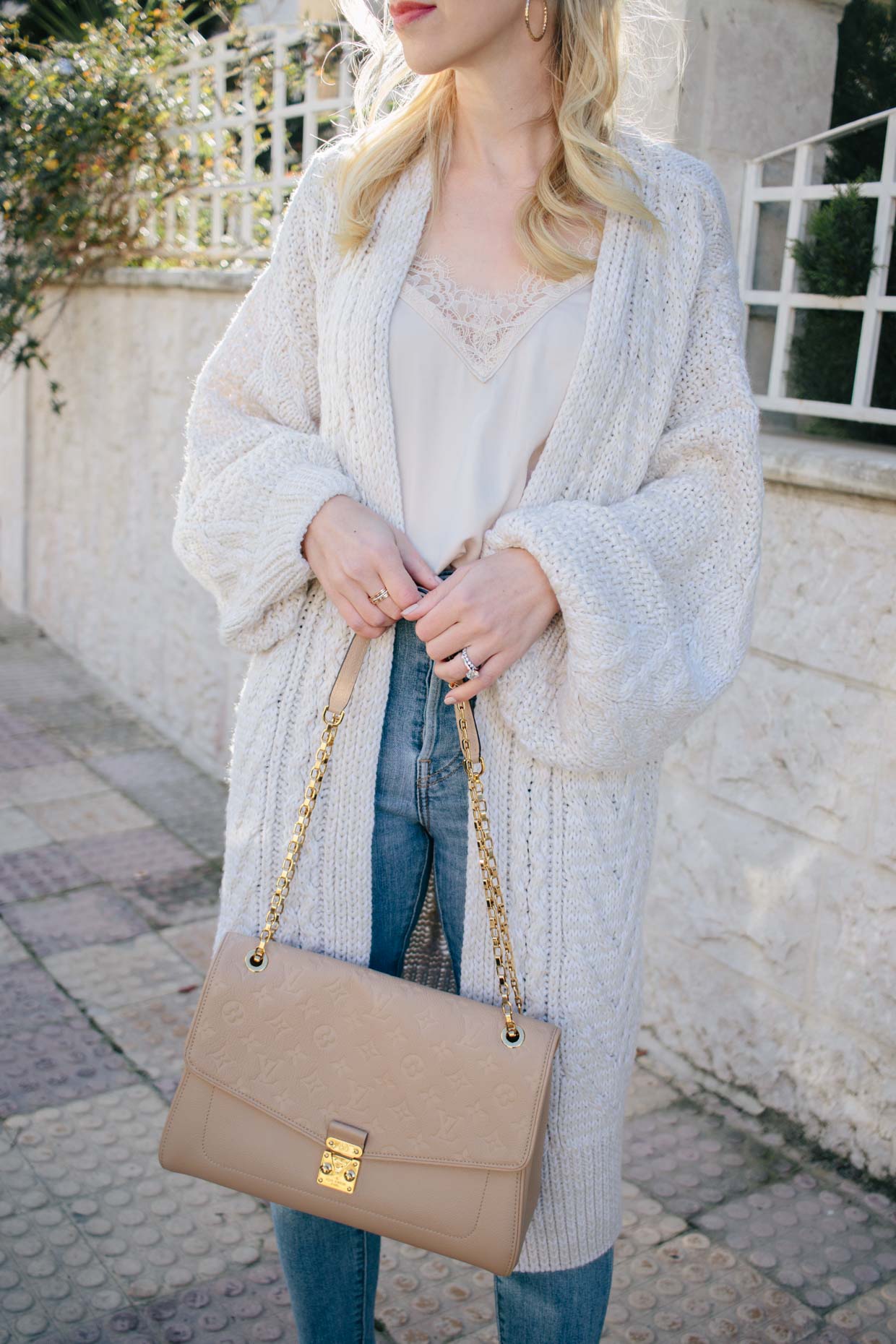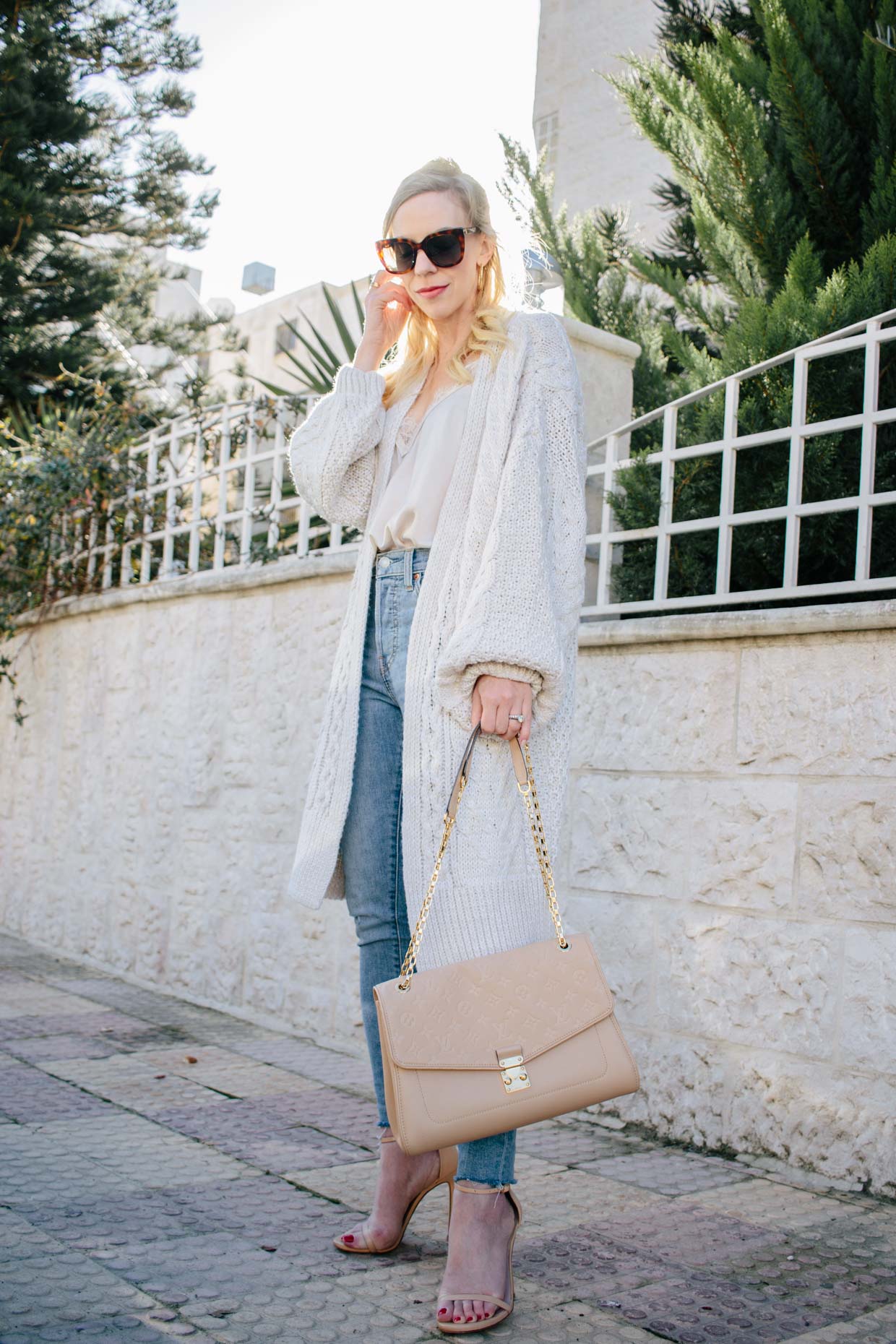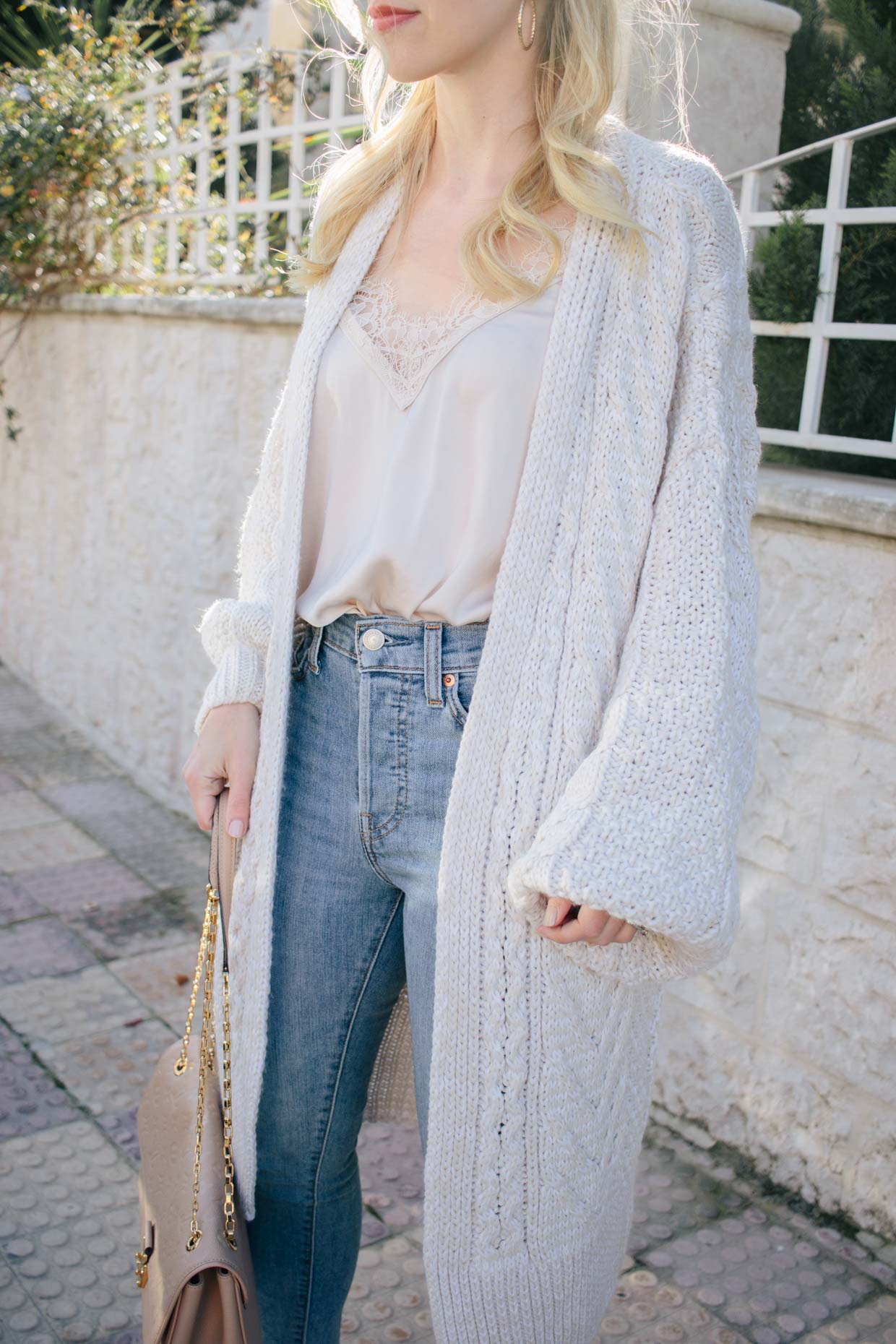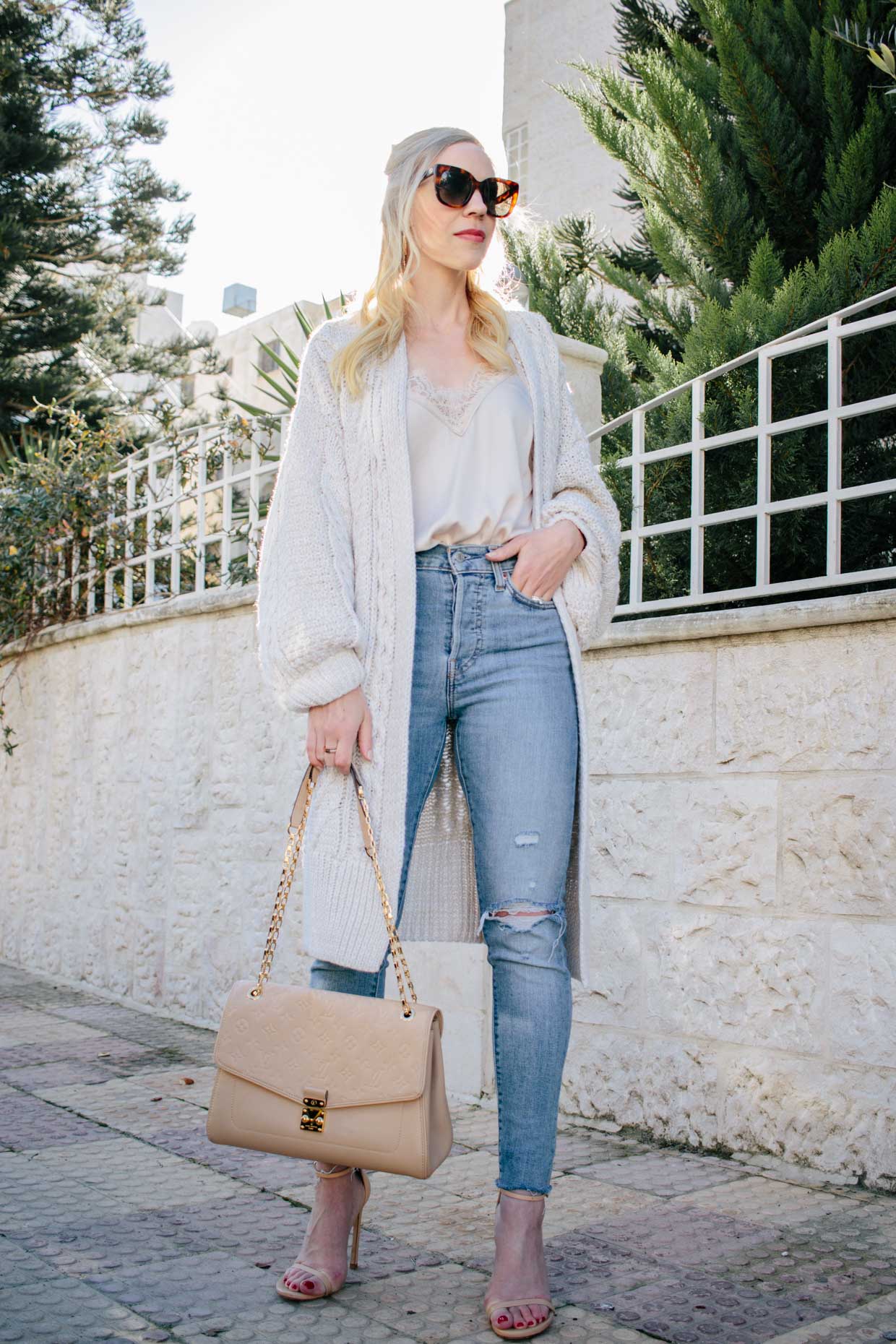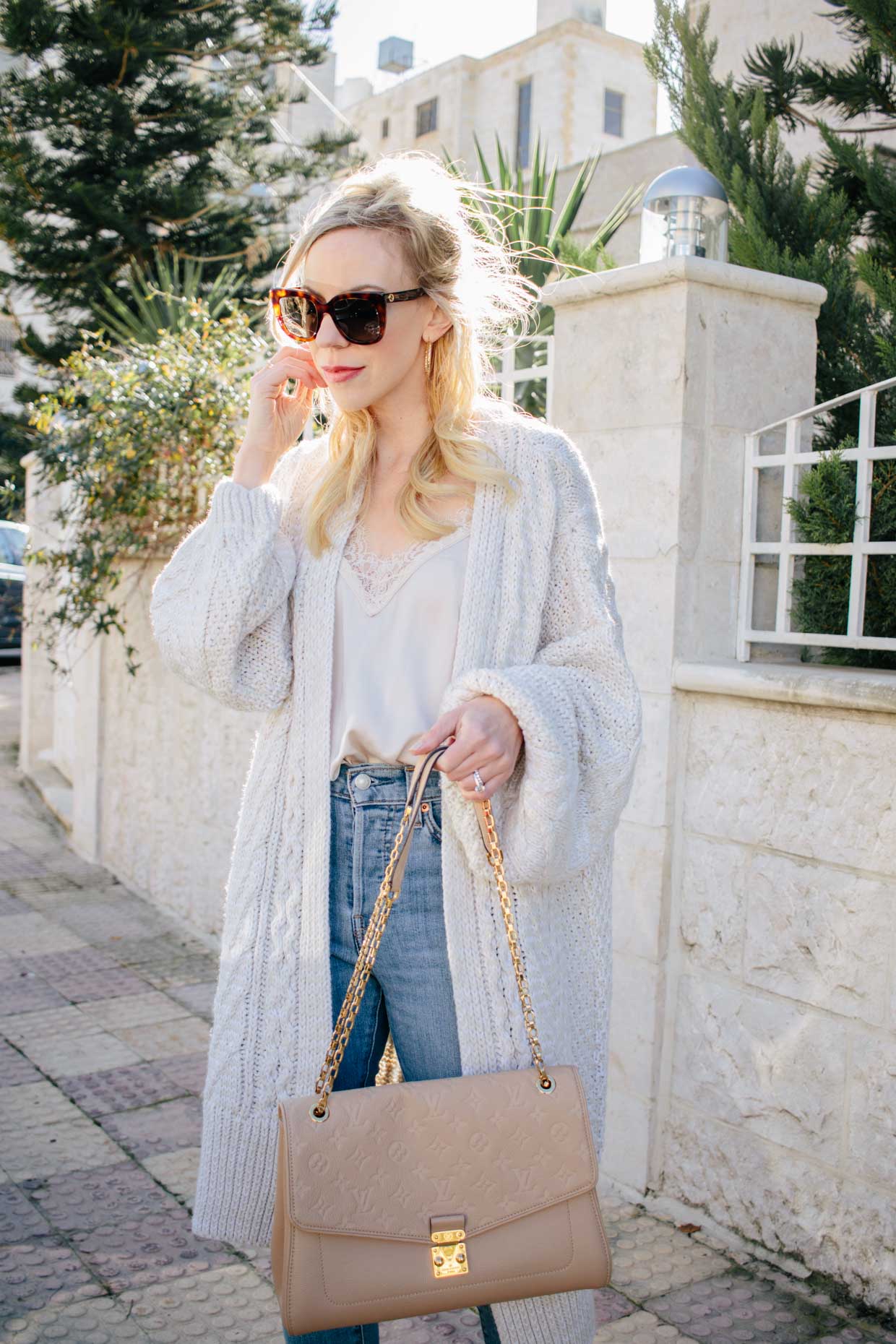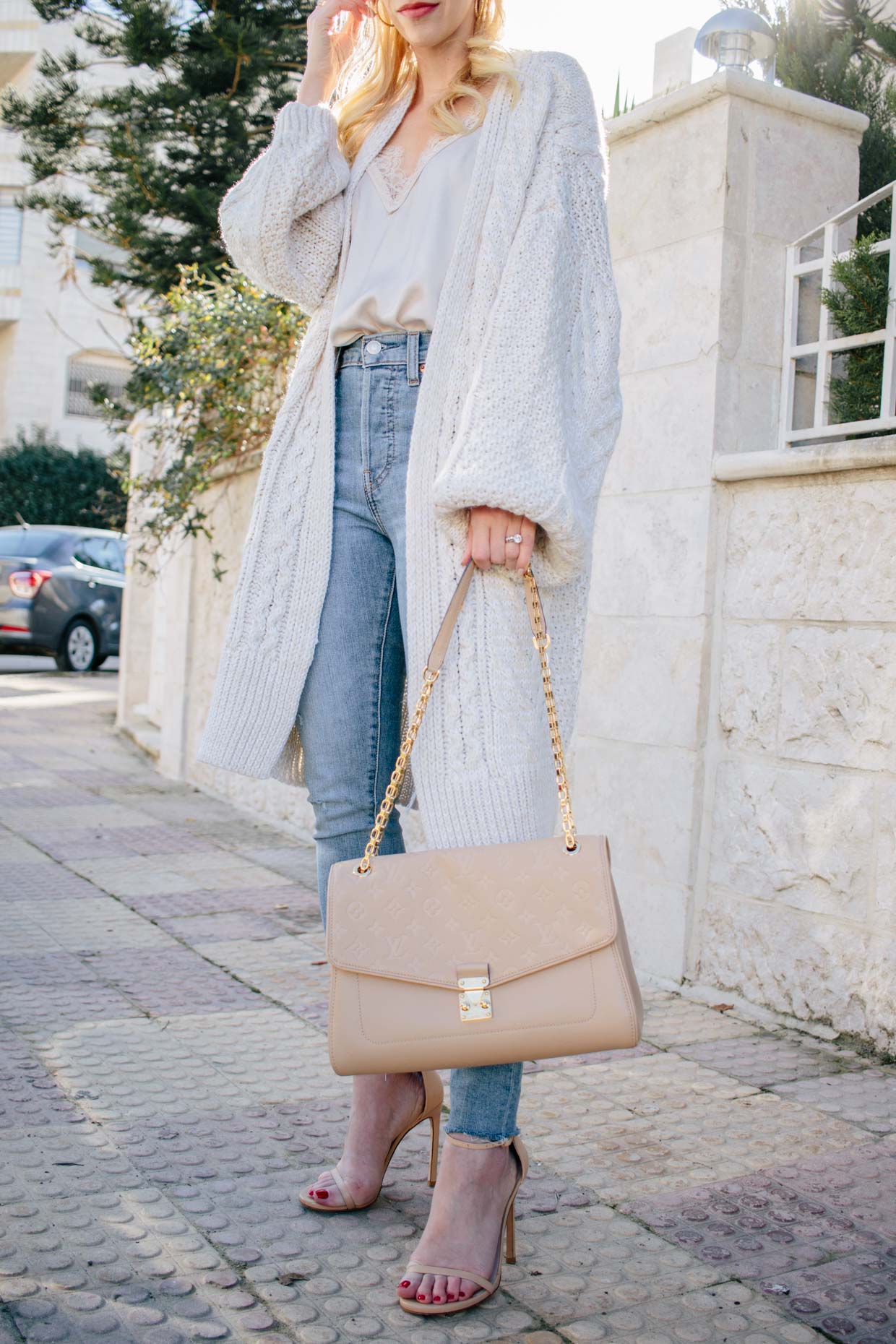 Thanks so much for visiting today and hope your week is going well!
Shop the Post