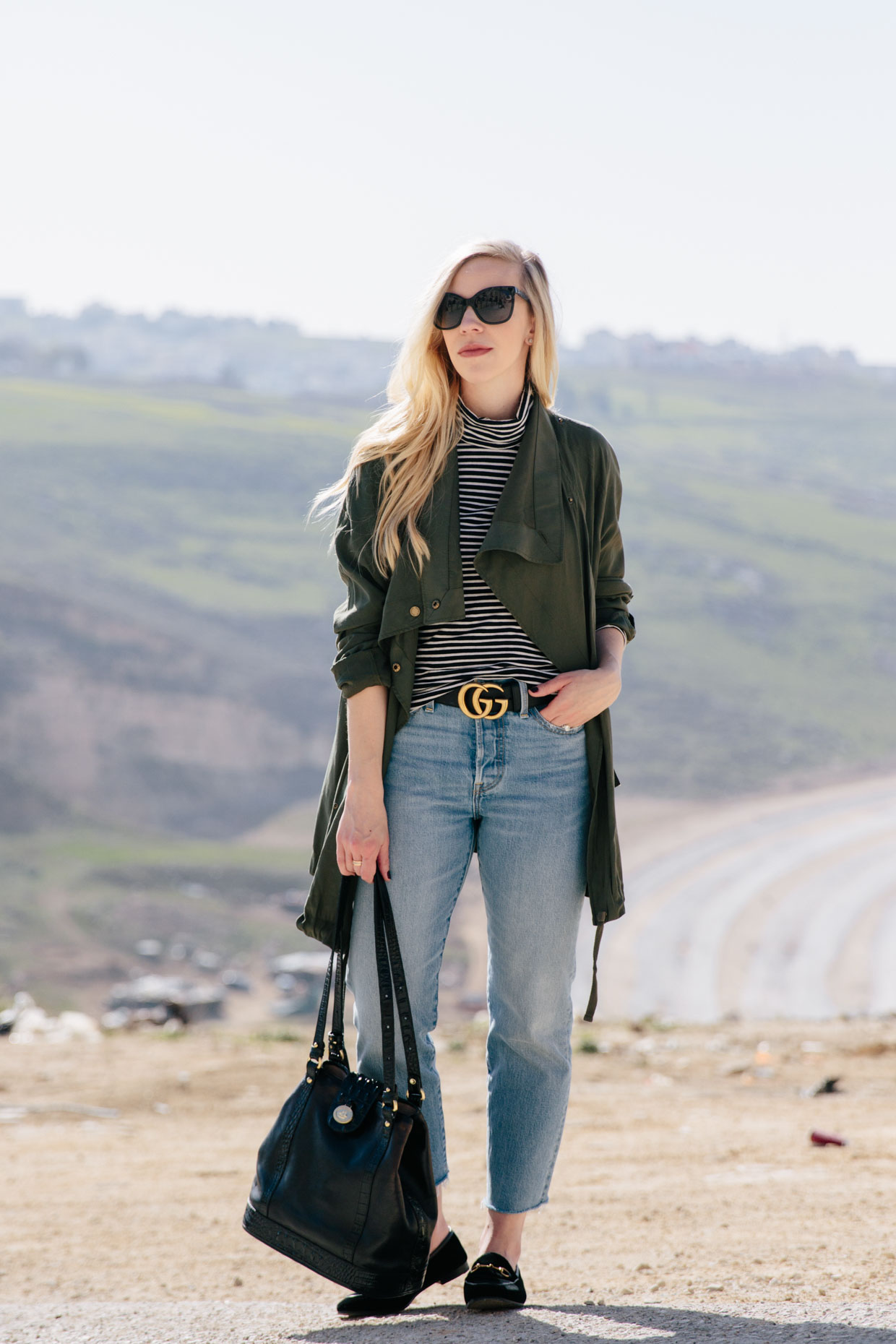 Hi everyone! I'm so happy to be back with a new post after last week's drama on my site. My blog was attacked with malware and was down for a few days while my web team worked to get it back up and running (thanks to ChloéDigital!) Lesson learned: time to invest in higher security protection! I had planned this post for last week, but better late than never, right? Olive has always been one of those colors that comes to mind when putting together transitional outfits between seasons: namely fall and spring. It's been so warm lately in Amman and perfect weather to wear this drapey olive jacket. I paired it with a striped turtleneck because both are lightweight yet still give that layered look I crave.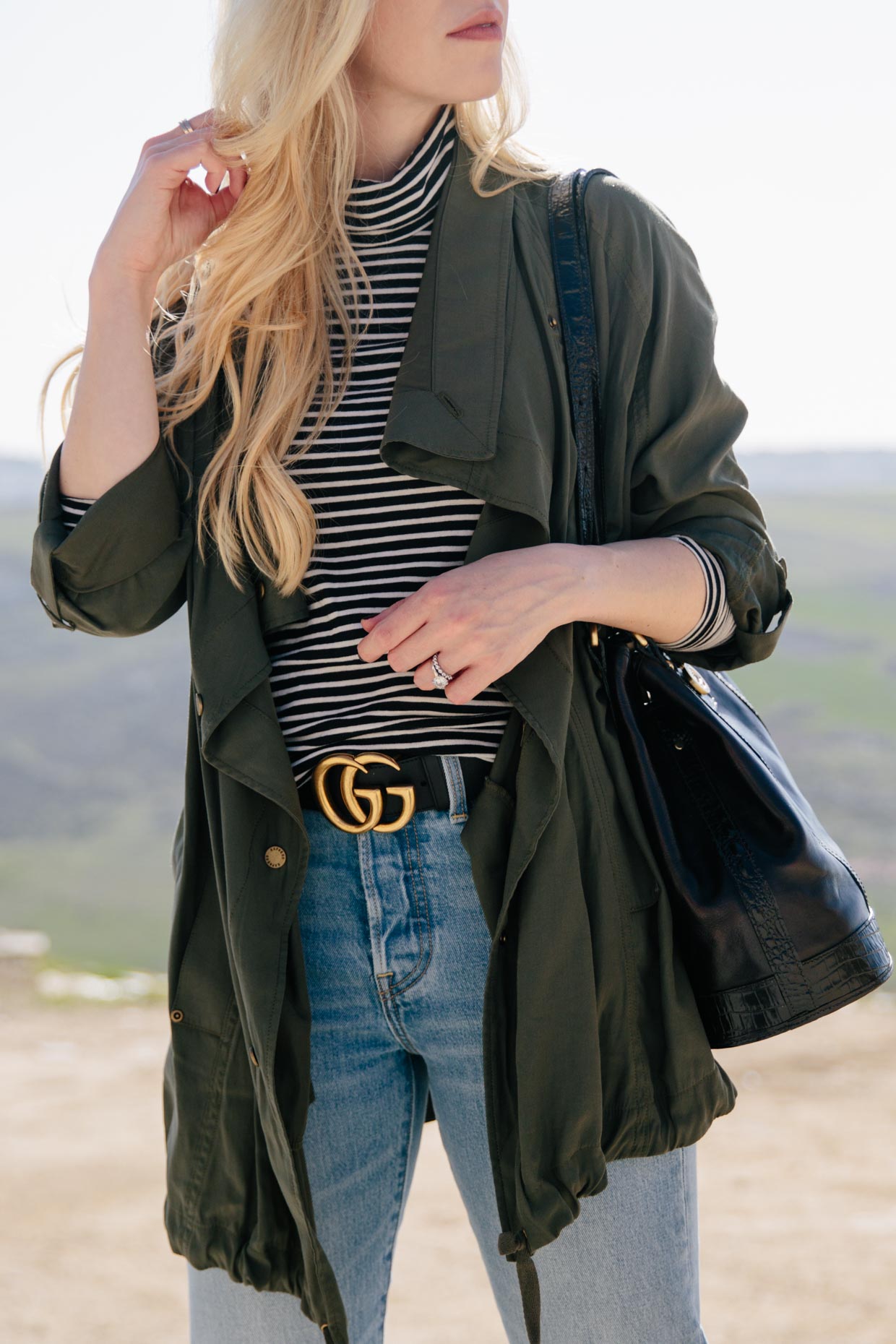 Just a warning: ya'll can expect to see LOTS of outfits with high waist jeans on the blog from here on out. I'm just so happy to be back in them after pregnancy that I can't help myself! This style is one of my absolute favorites and doesn't break the bank at under $100. I also just bought this vintage style pair and I'm about to add another pair of Levi's to my collection as well because the brand is just so good when it comes to high waist styles.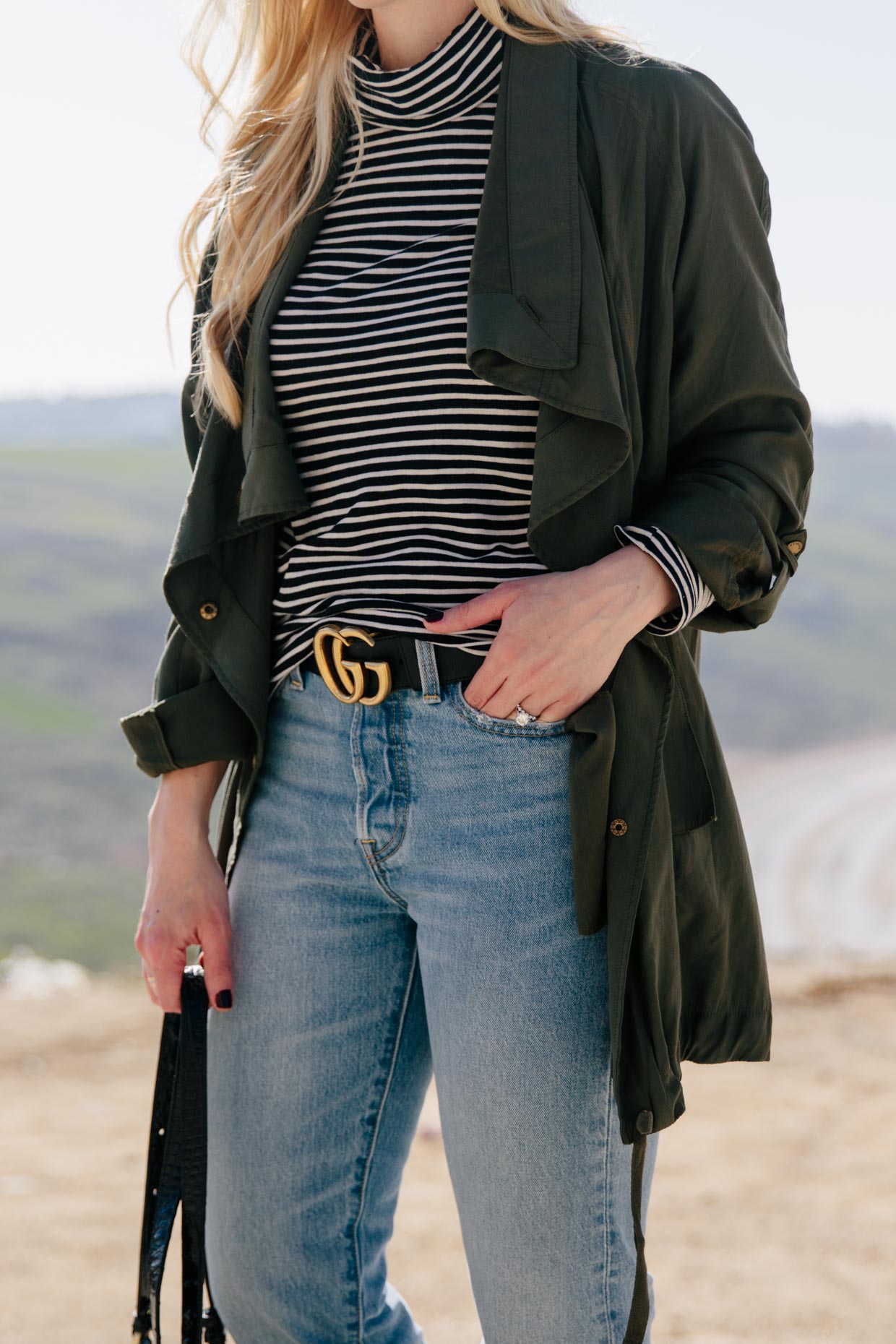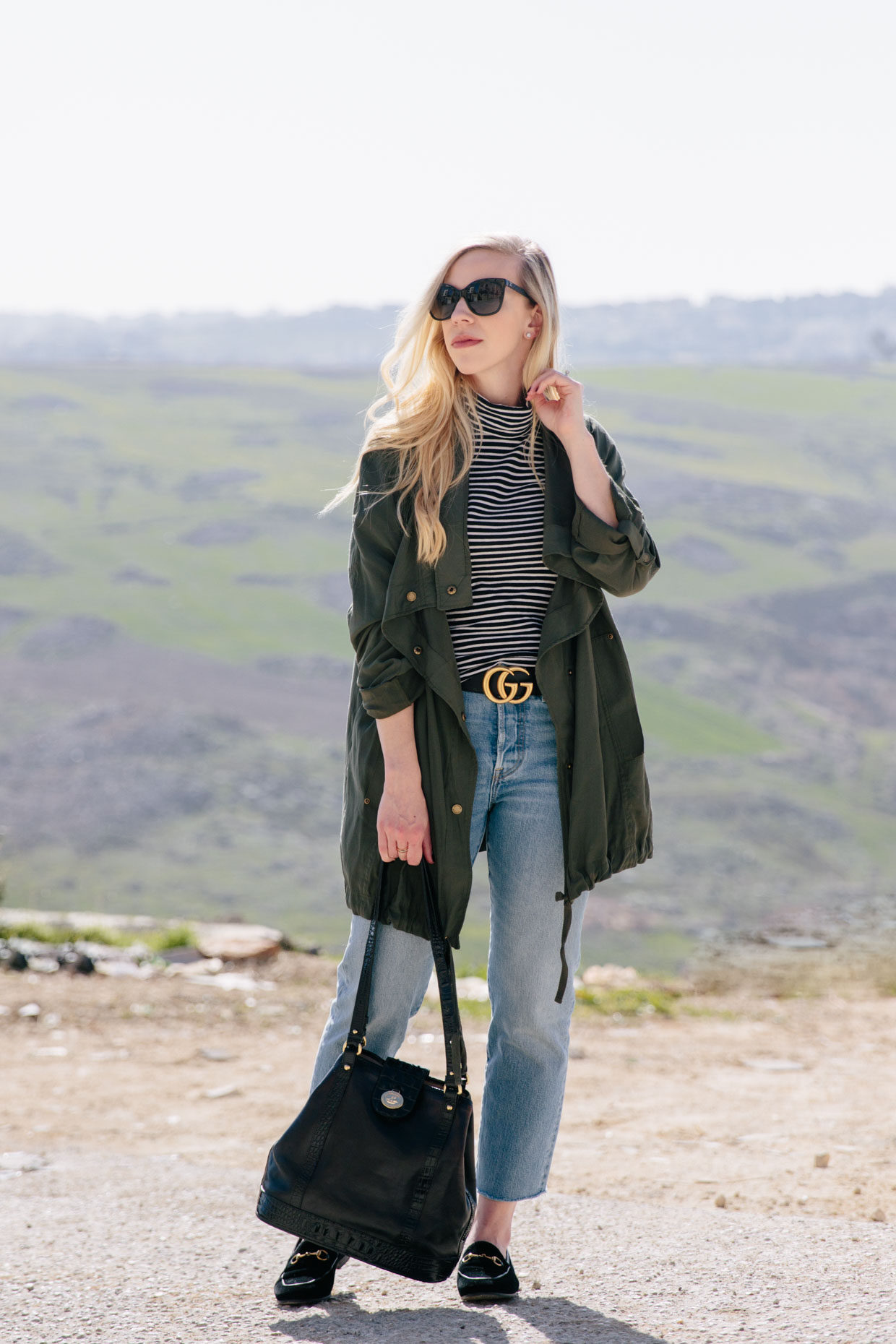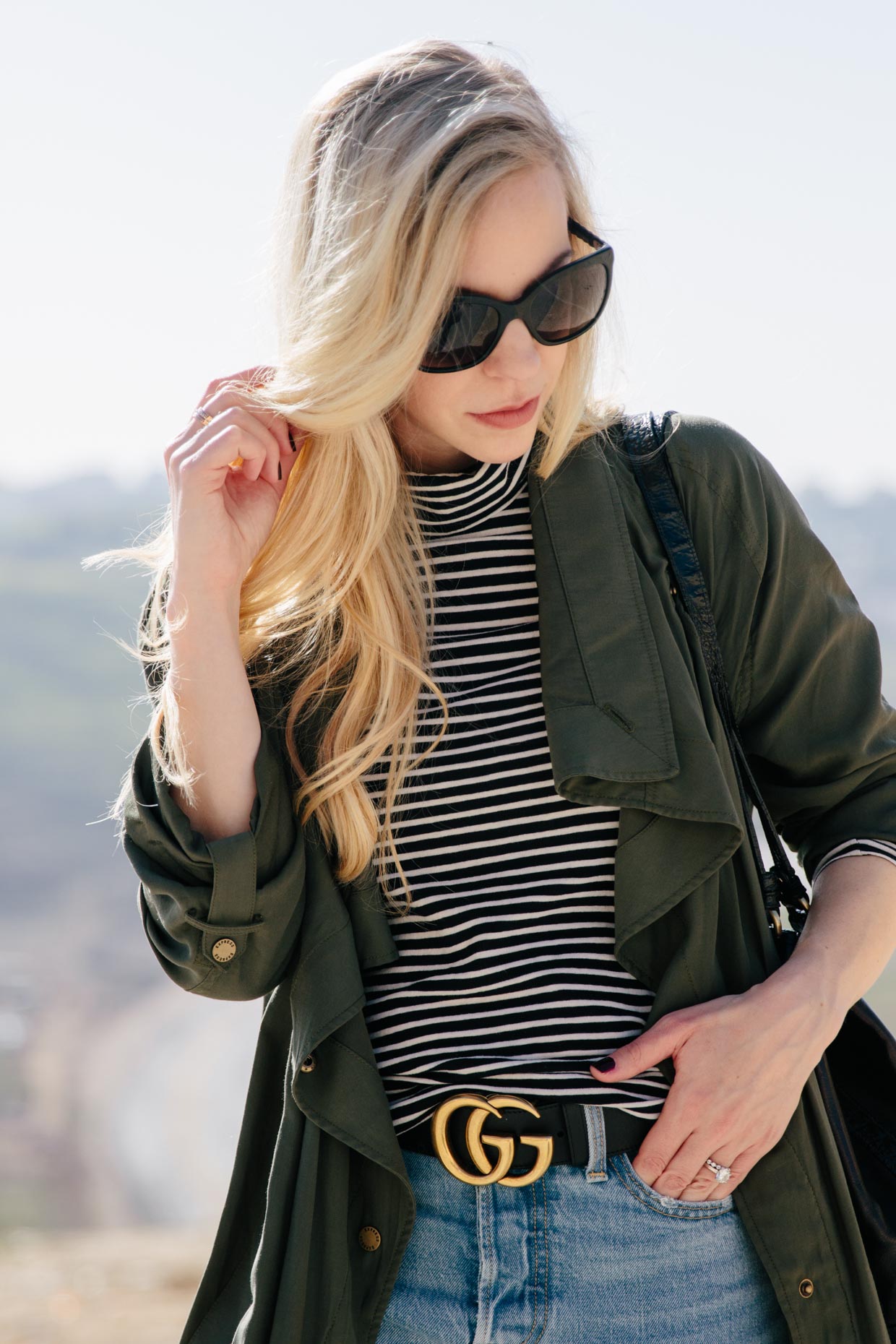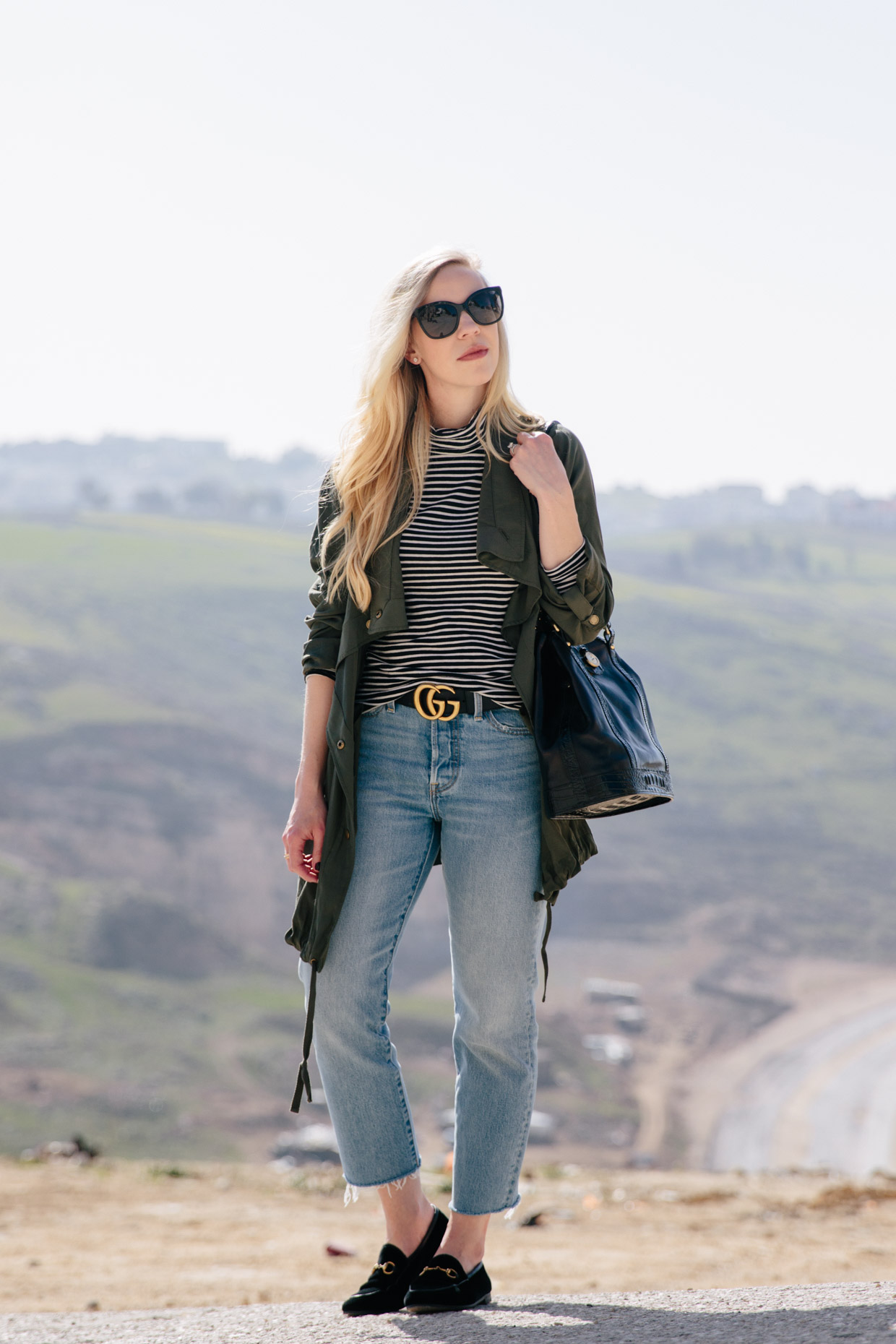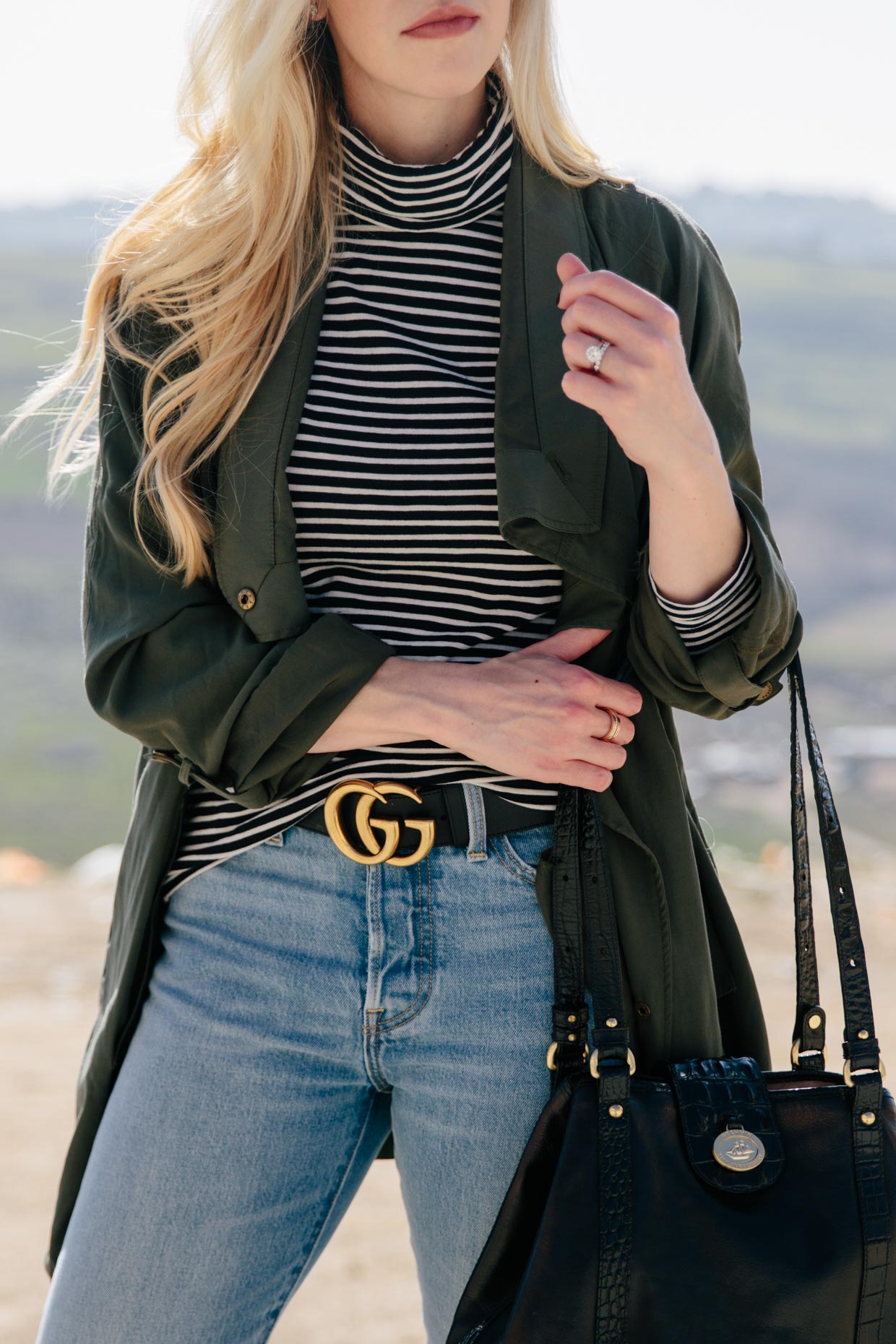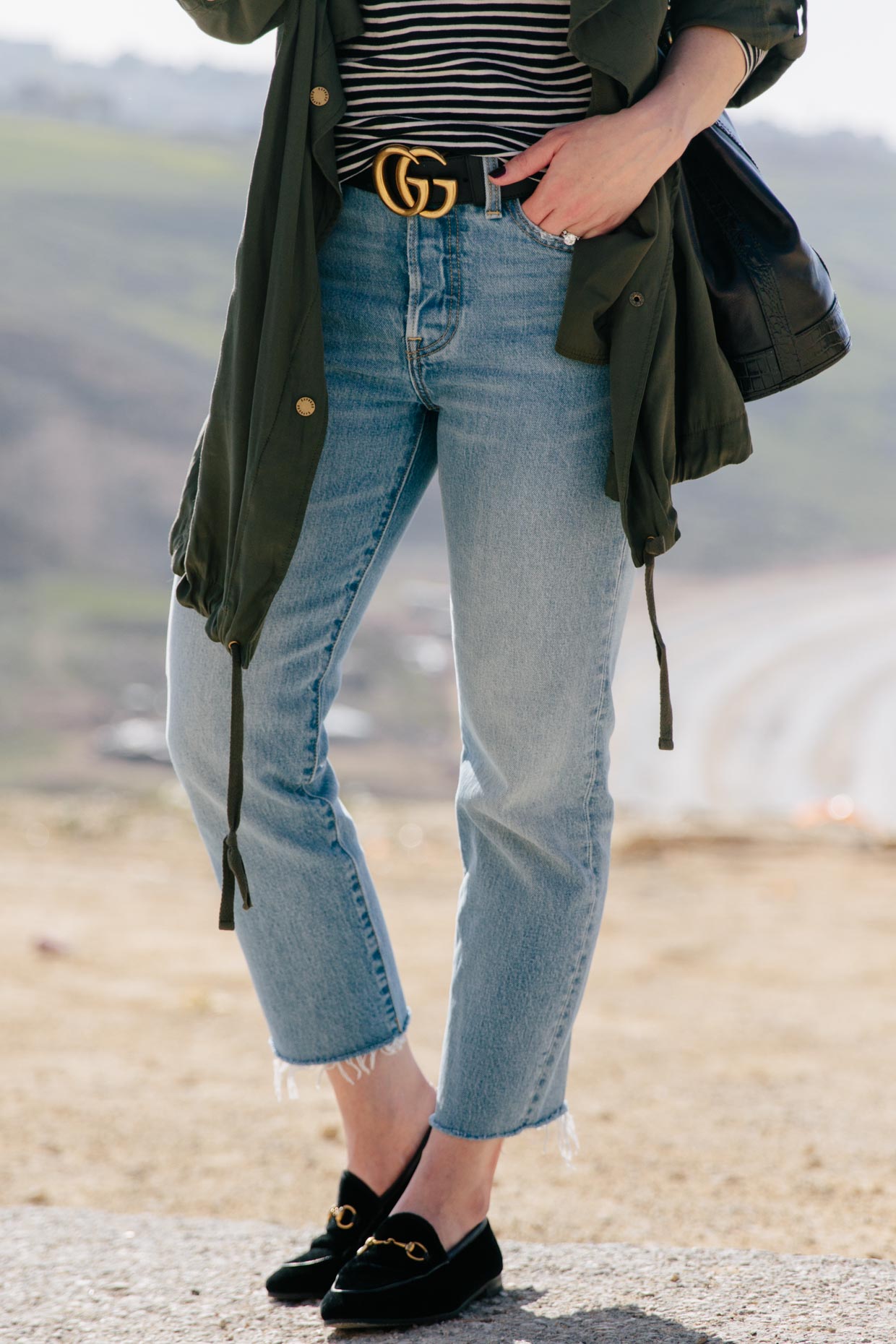 Hope you all had a wonderful weekend and your Monday is off to a great start! Thanks so much for visiting!
Shop the Post