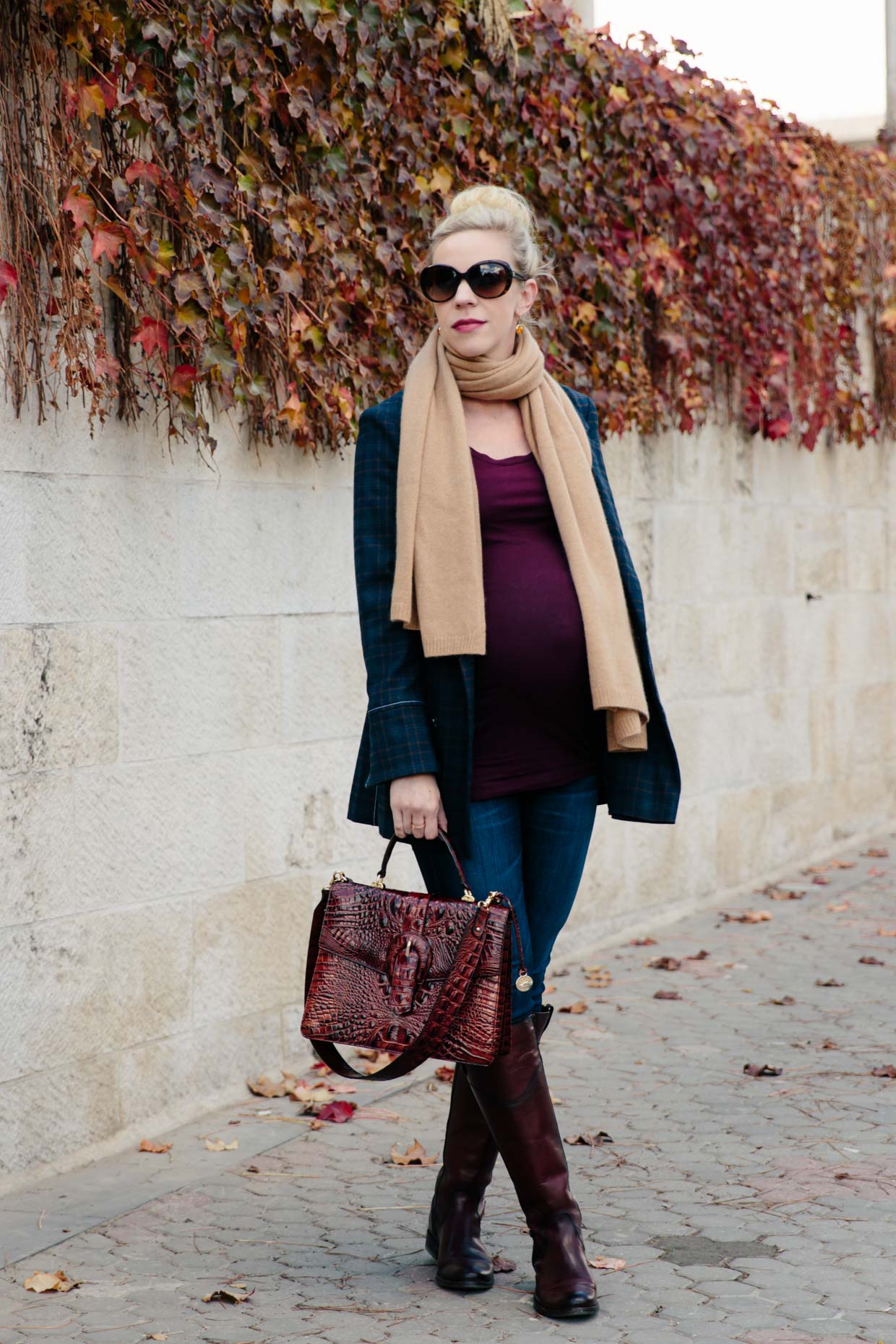 I wish I had baby news for you guys, but unfortunately she still hasn't made her appearance! I've tried lots of the tricks out there that supposedly bring on baby but to no avail. Yesterday I ate lots of dates, drank sage tea, bounced on my stability ball, AND did some yoga. We even had the super full moon, but even that didn't do anything for me even though full moons are supposed to be the ultimate labor-inducer! My mom arrived in Amman on Friday night and the only good thing about the fact baby girl is late is that she didn't miss anything. This last week has definitely been the hardest of my entire pregnancy and I hate to complain since mine has been really smooth, but it's SO hard to play the waiting game and trust that your baby will come when he/she is ready. I figured the best thing for me to do at this point is try to keep a normal routine, so here's a new look we shot a few days ago.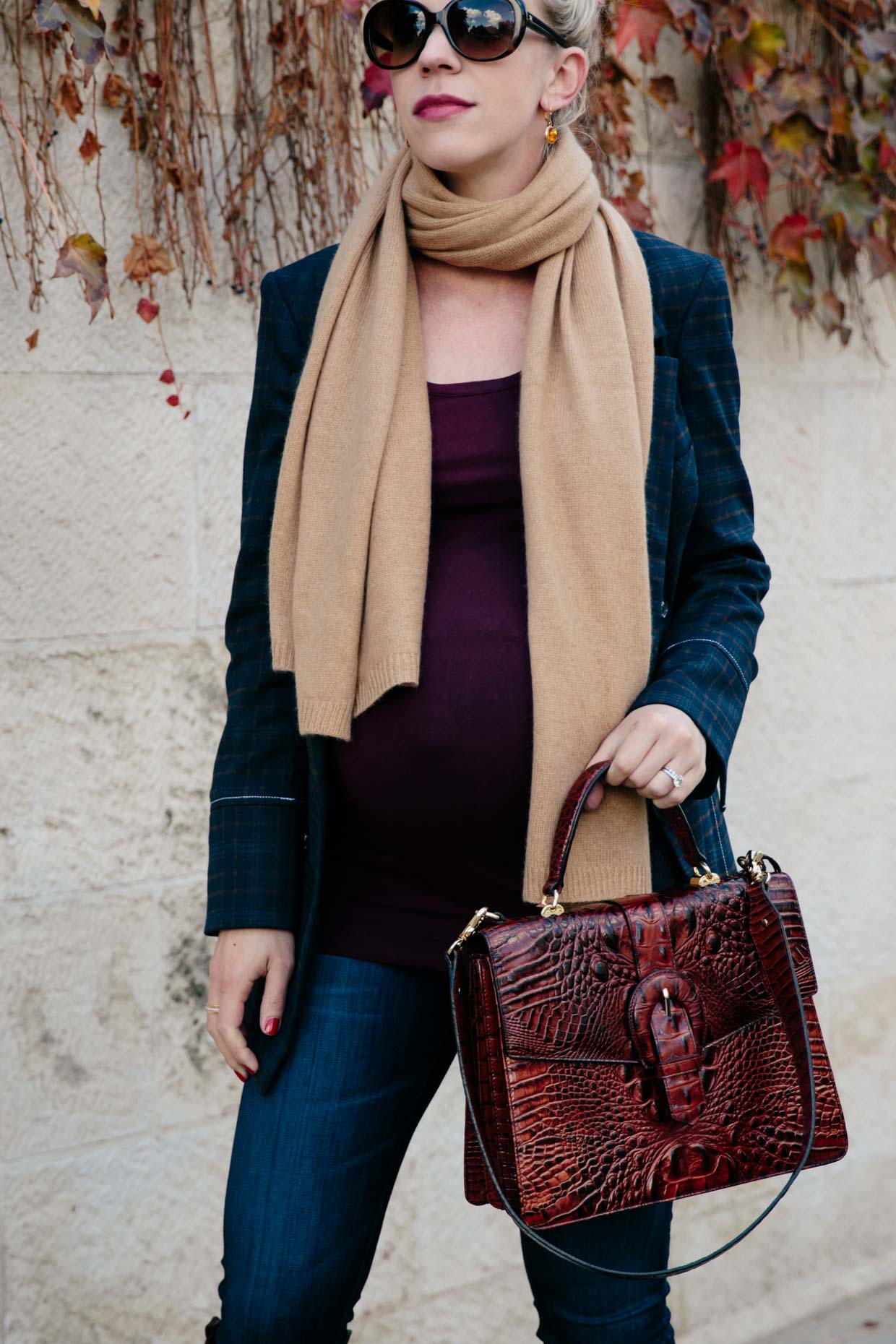 You guys may remember this plaid blazer when I featured it a few months ago on the blog. I'm at the point where my wardrobe has become extremely limited, but I hope ya'll can bear with me while I remix what I have. It's gotten cooler since the last time I wore this blazer, so this time around I added a cozy scarf and riding boots.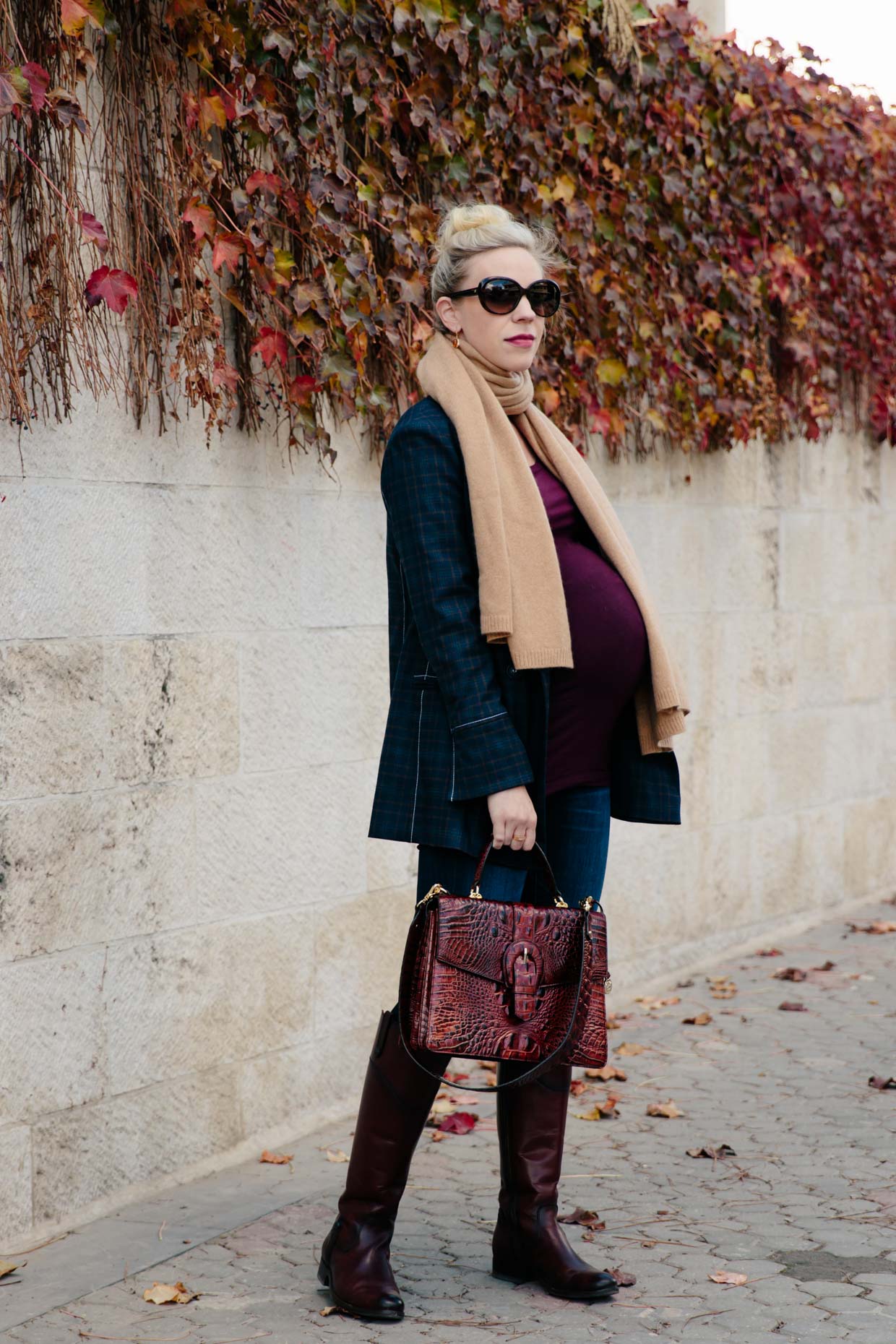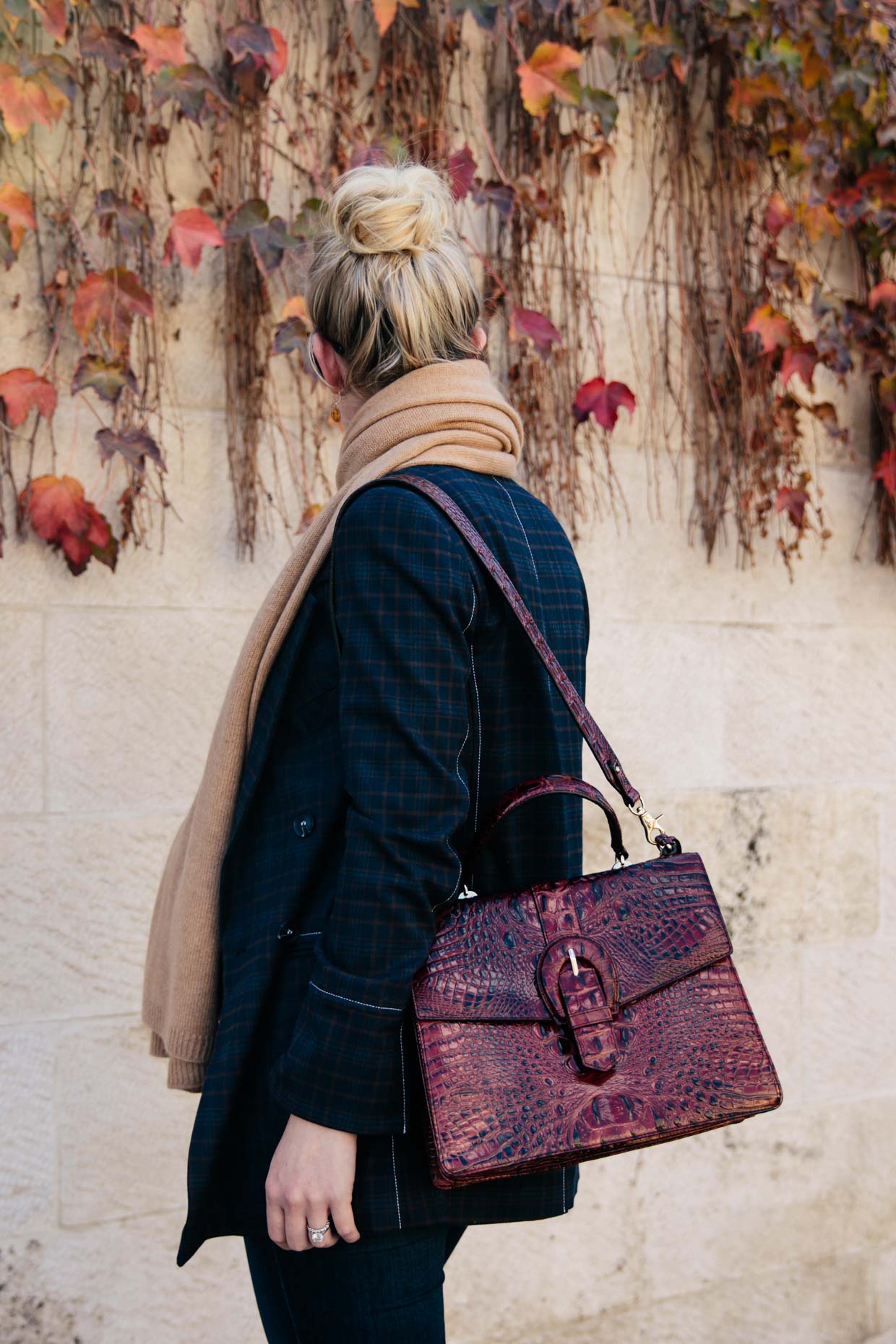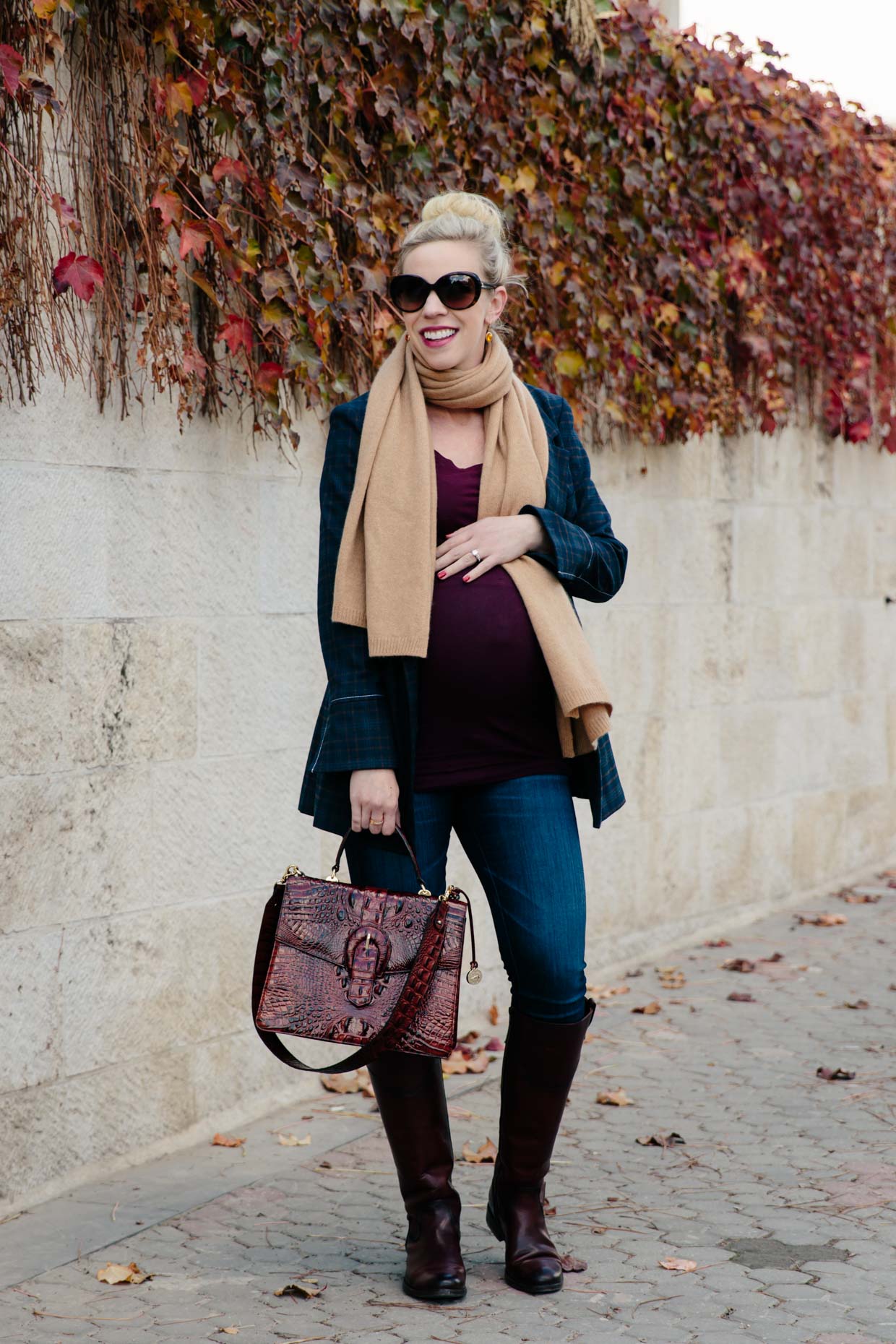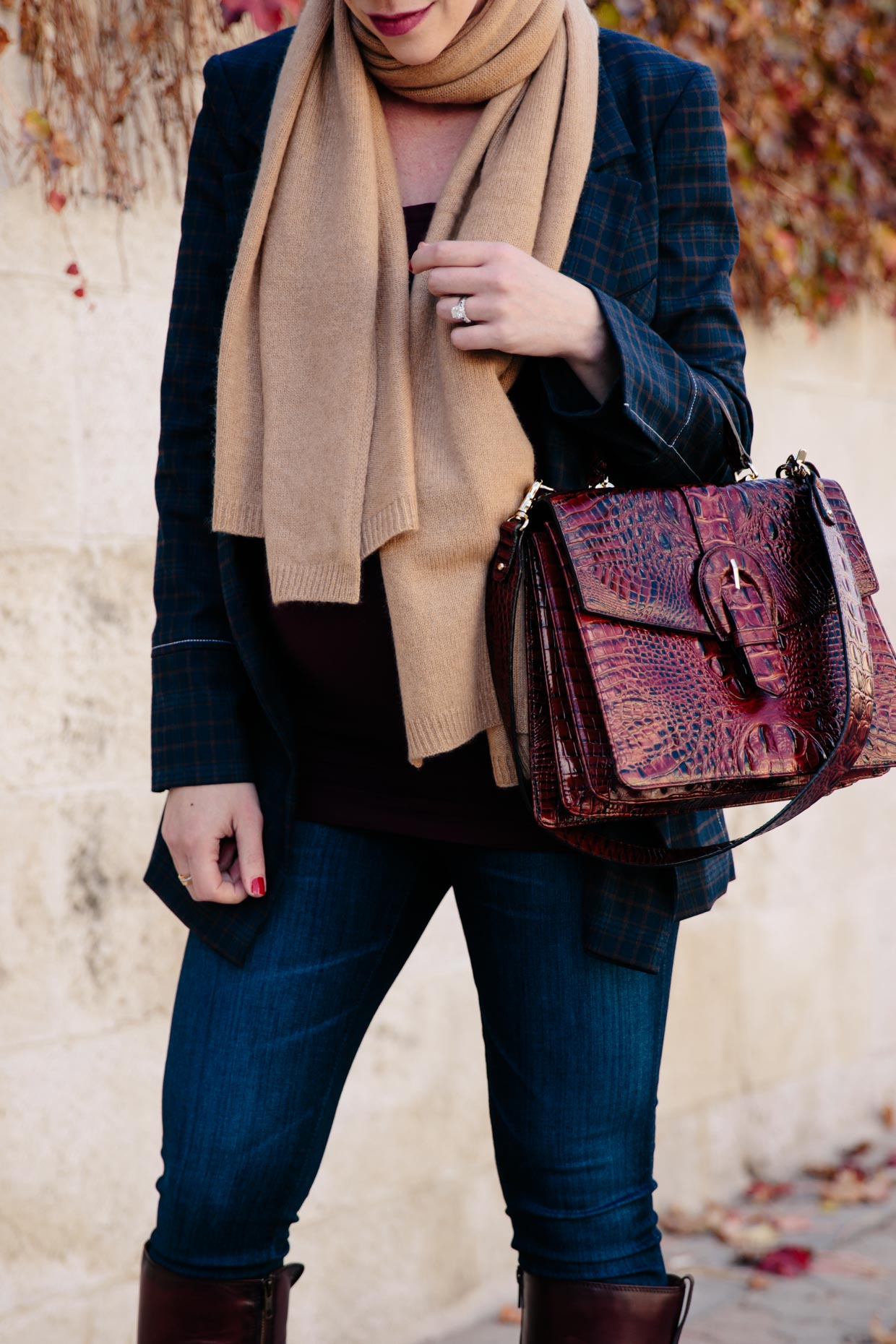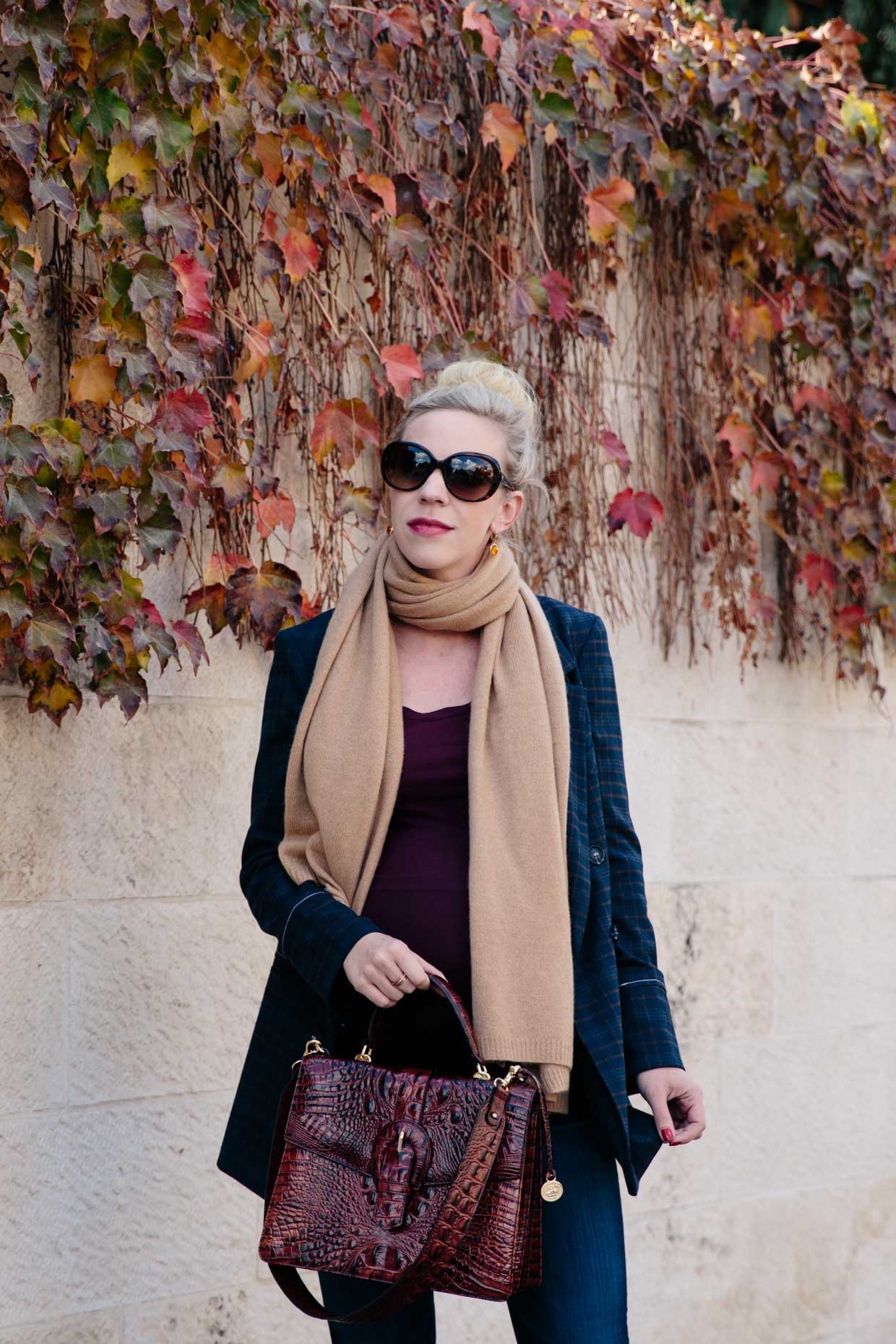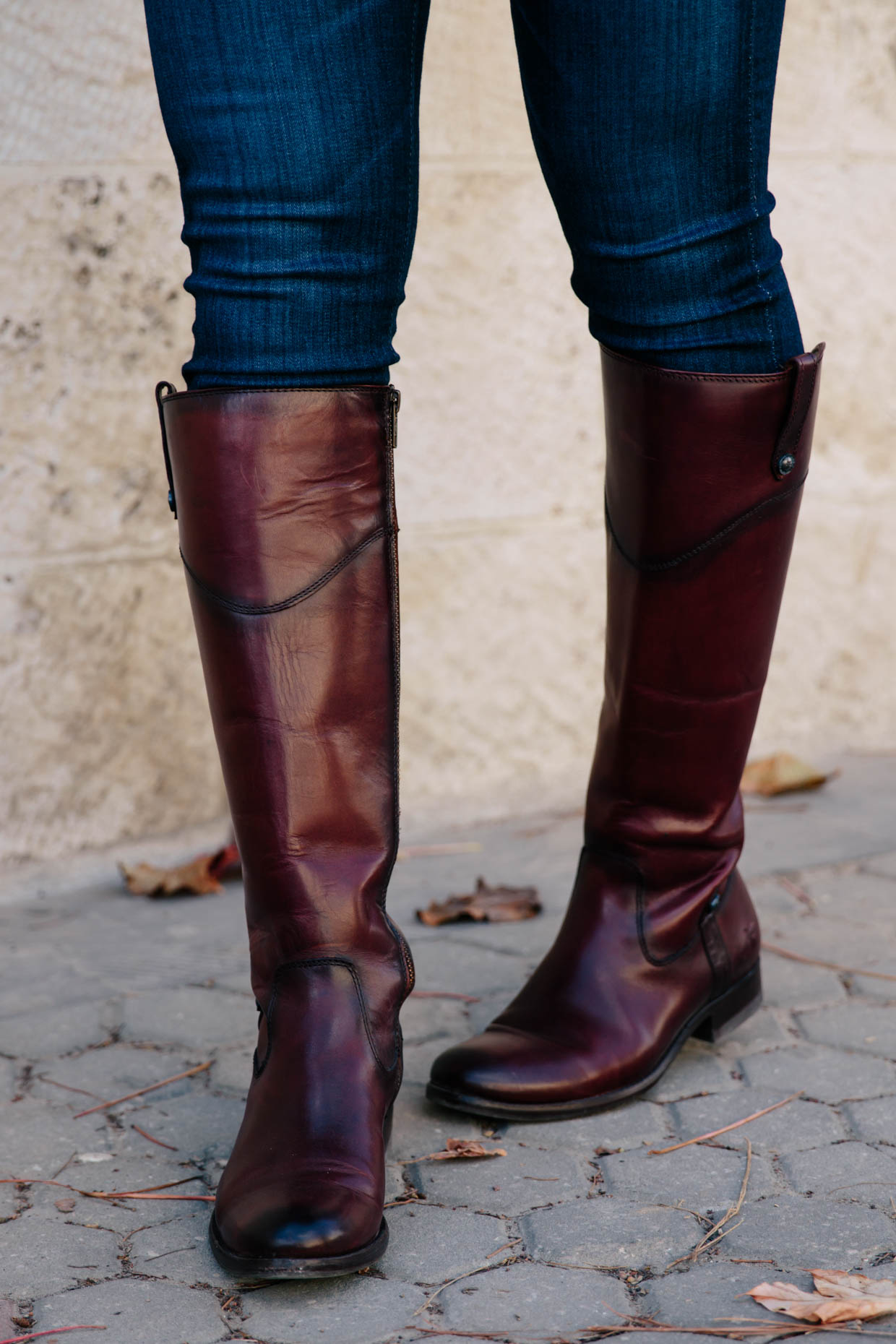 Wishing all of you a wonderful week ahead and as always, thanks so much for reading!
Shop the Post
Linking with More Pieces of Me, Sincerely Jenna Marie & Pink Sole