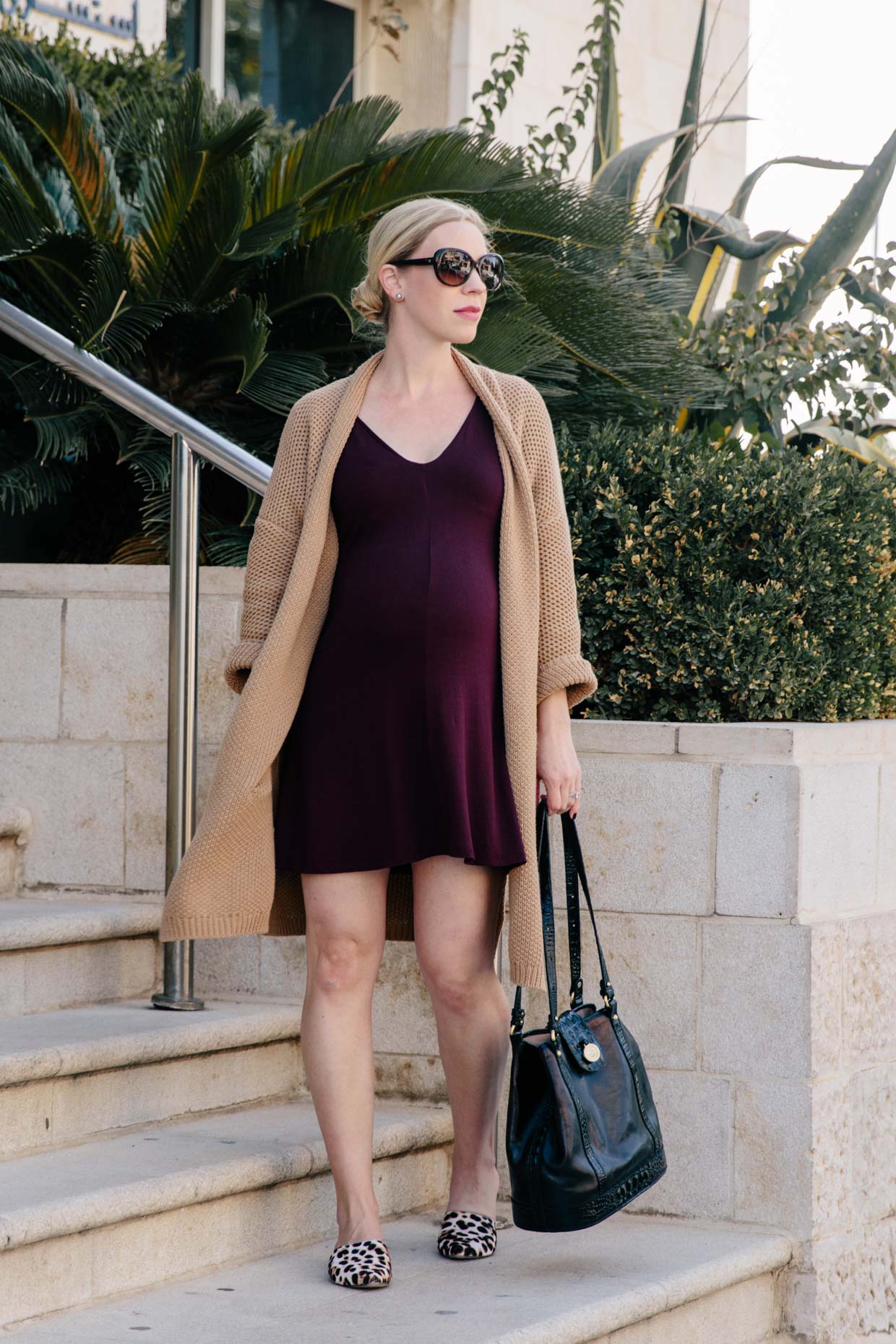 Confession time: I've basically been wearing this cardigan at some point every day for the last week. A camel cardigan is just so versatile and nothing is better than one that's nice and oversized. I've thrown this one over dresses, tees and jeans, and I love lounging around the house in it with my leggings (okay and maybe wearing it like that to run errands, too!) I bought it during the Nordstrom Anniversary Sale and sadly it's sold out now, but I've just gotten to bring it out since it's cooling down in Amman. 
One of my absolute favorite colors to wear with camel during fall is burgundy, and a little leopard print adds a fun touch to this outfit. These leopard slides are another thing I've been wearing a ton lately. A lot of people have asked me about them and there are only a few sizes left in stock, but luckily leopard slides are 'in' this season, so I found plenty of other similar options here and here. My dress is non-maternity and was pretty loose in the middle when I bought it—not so much now!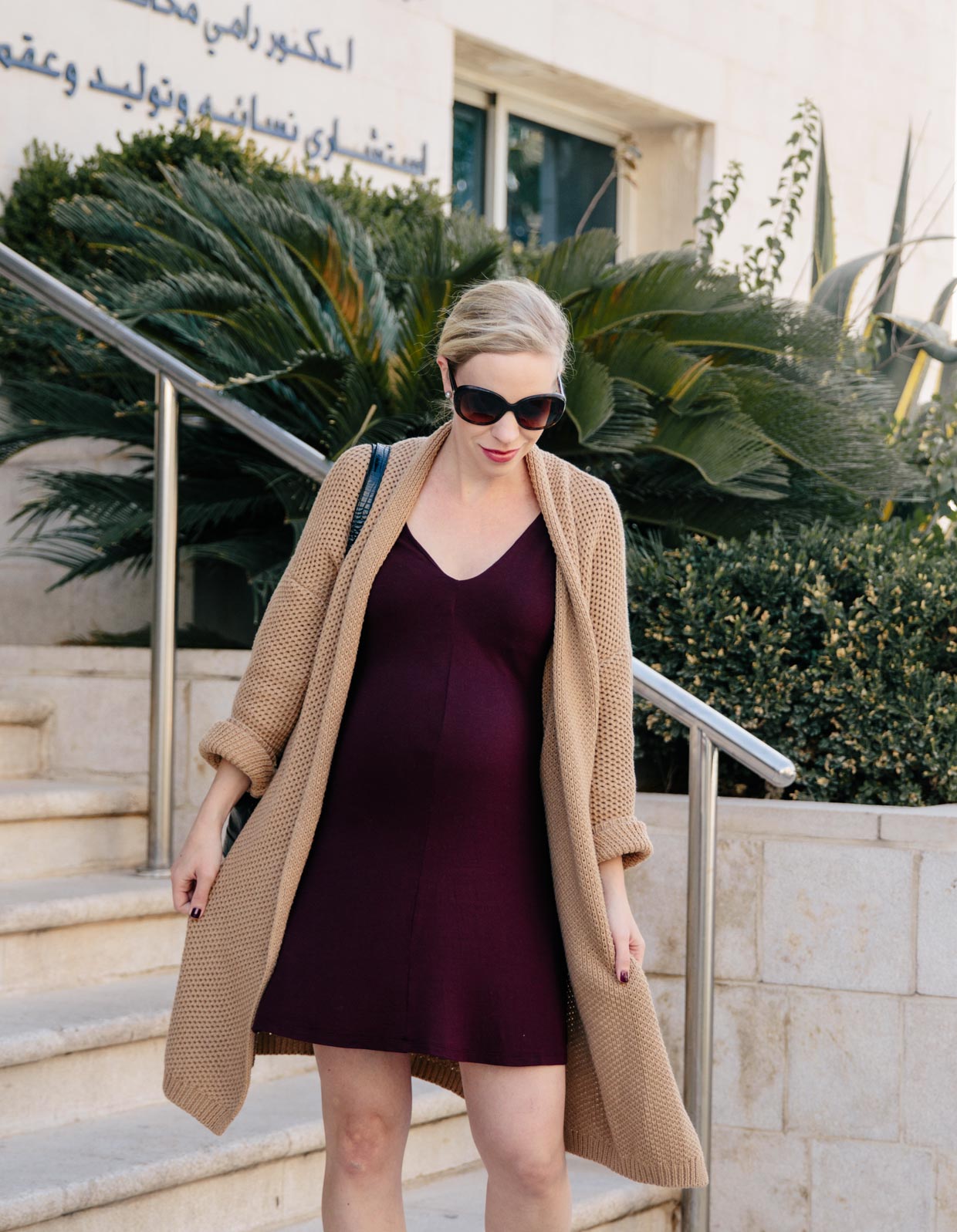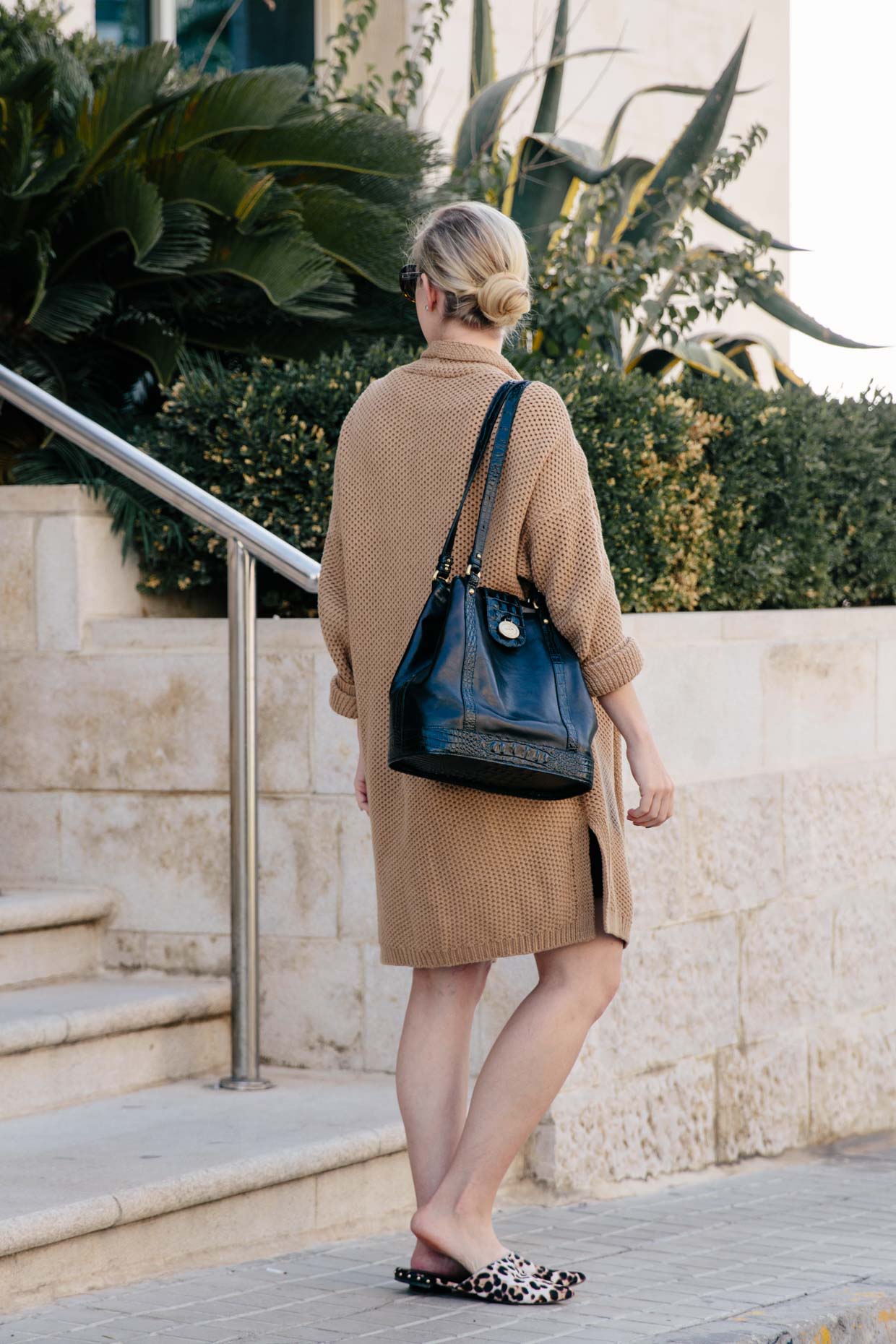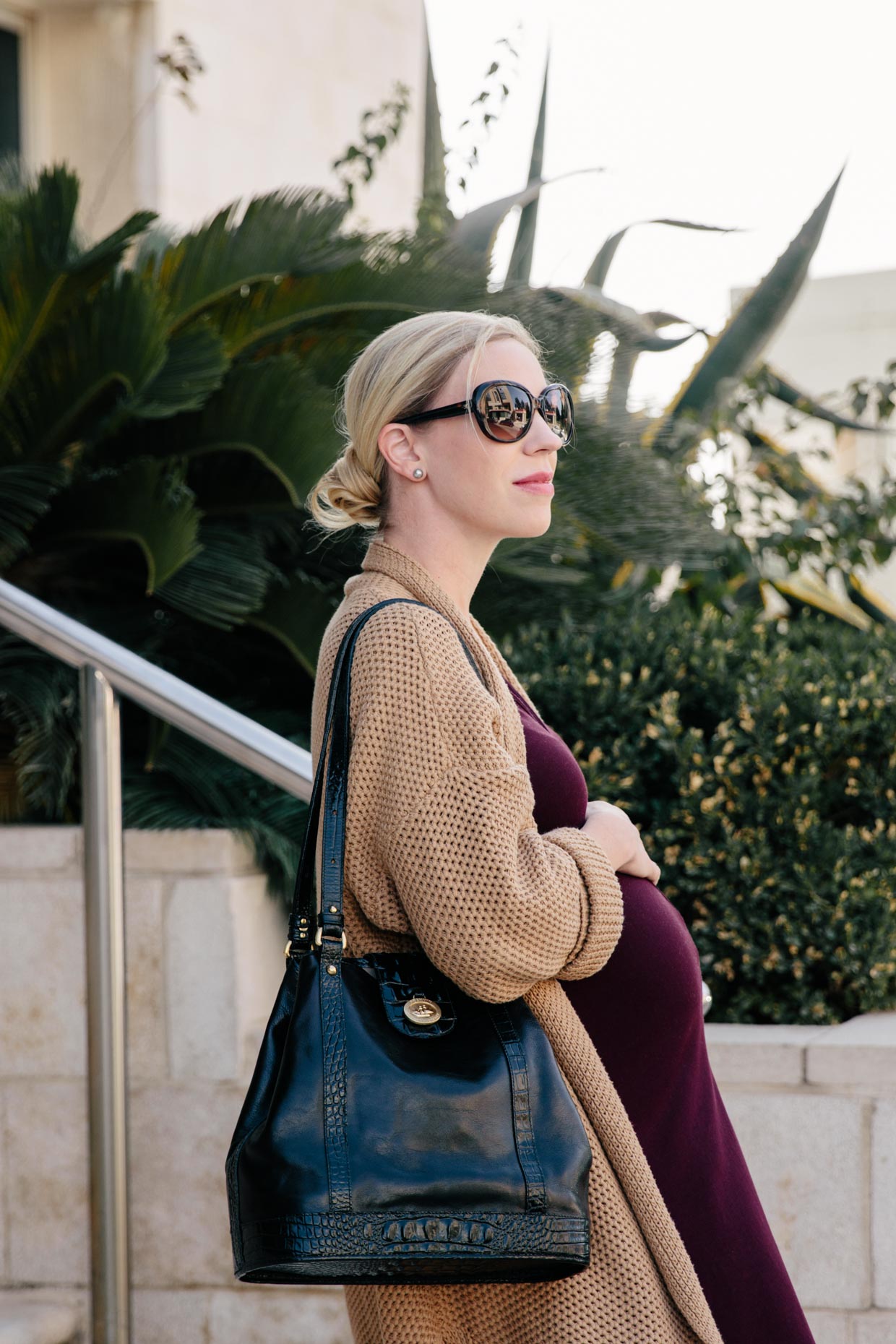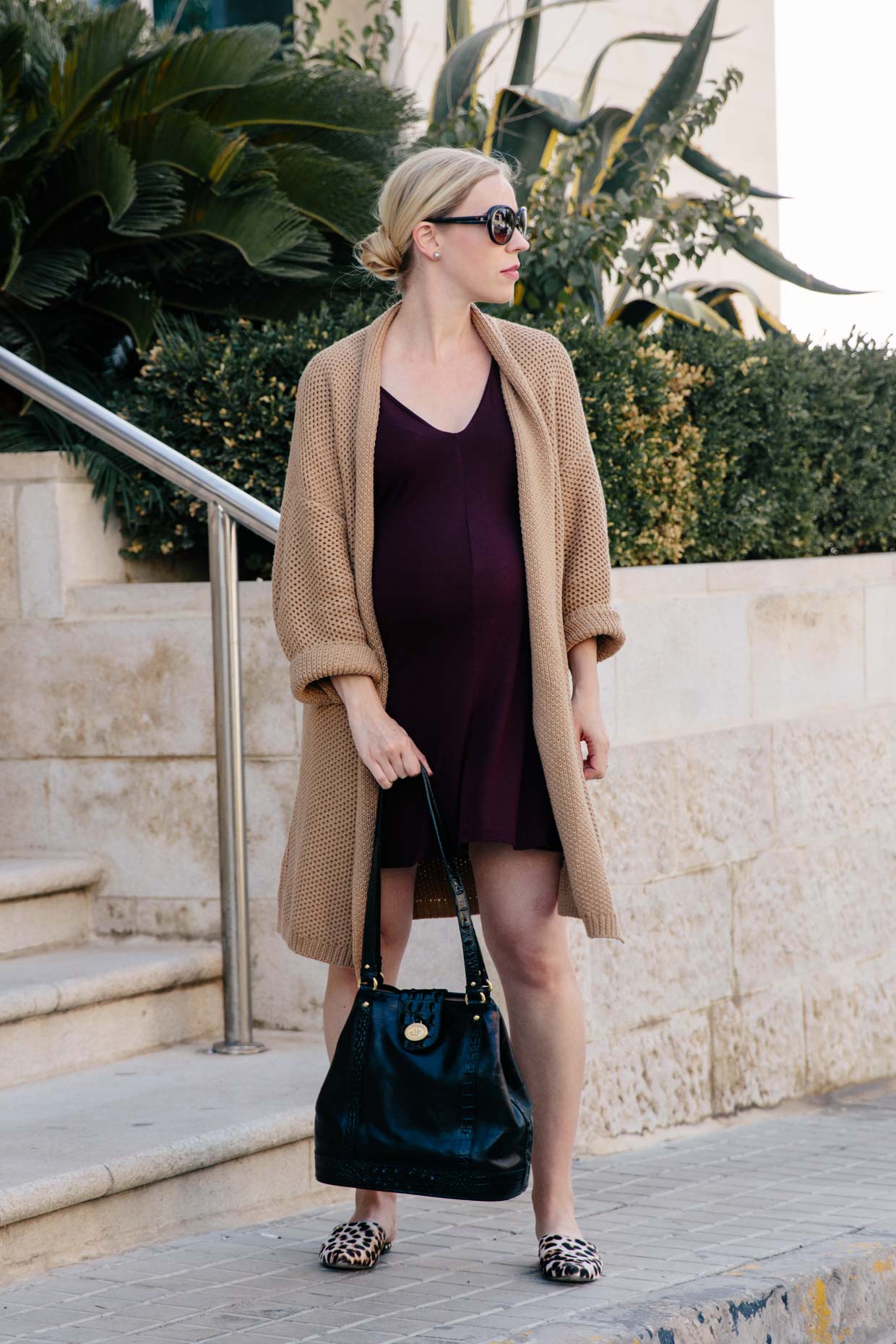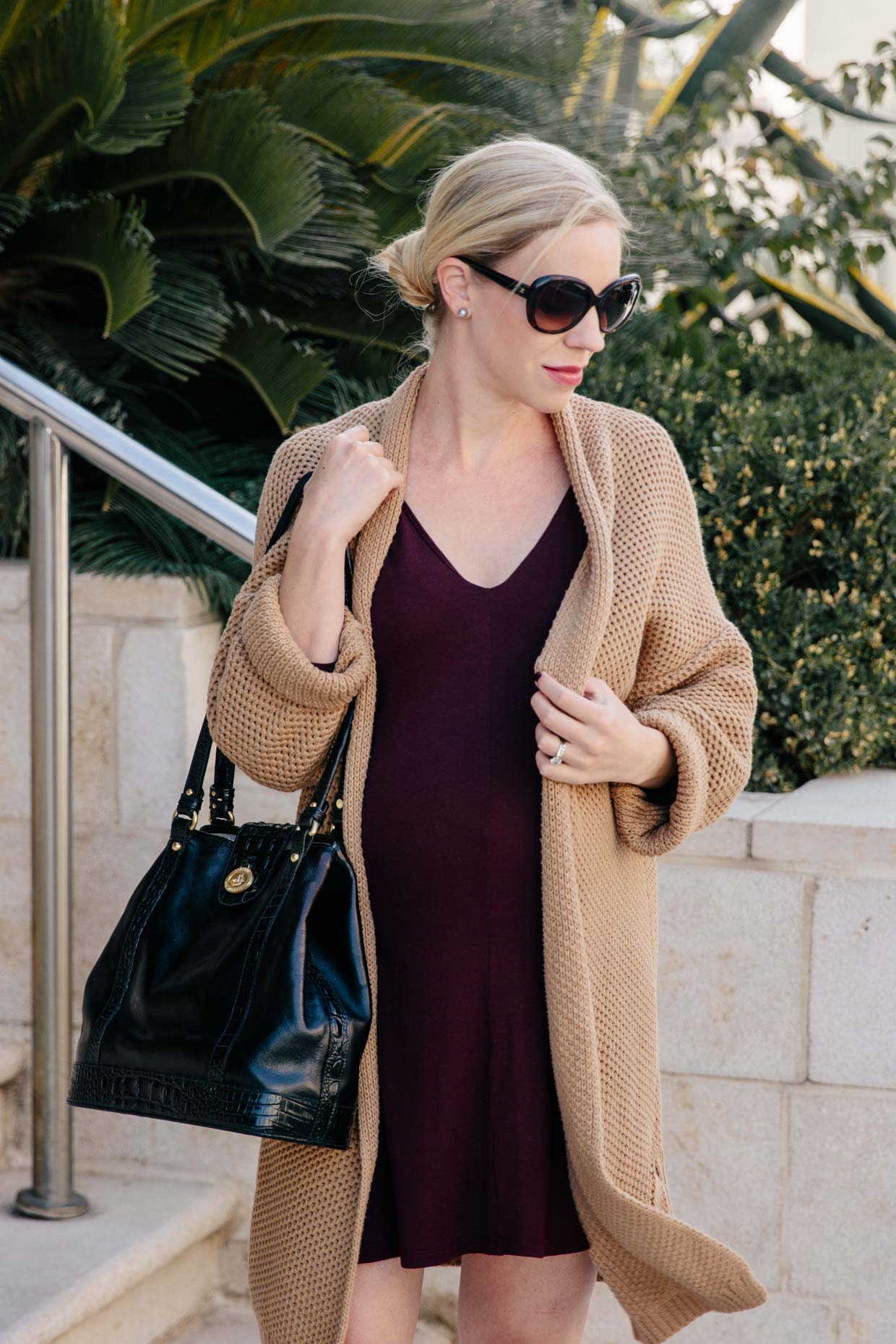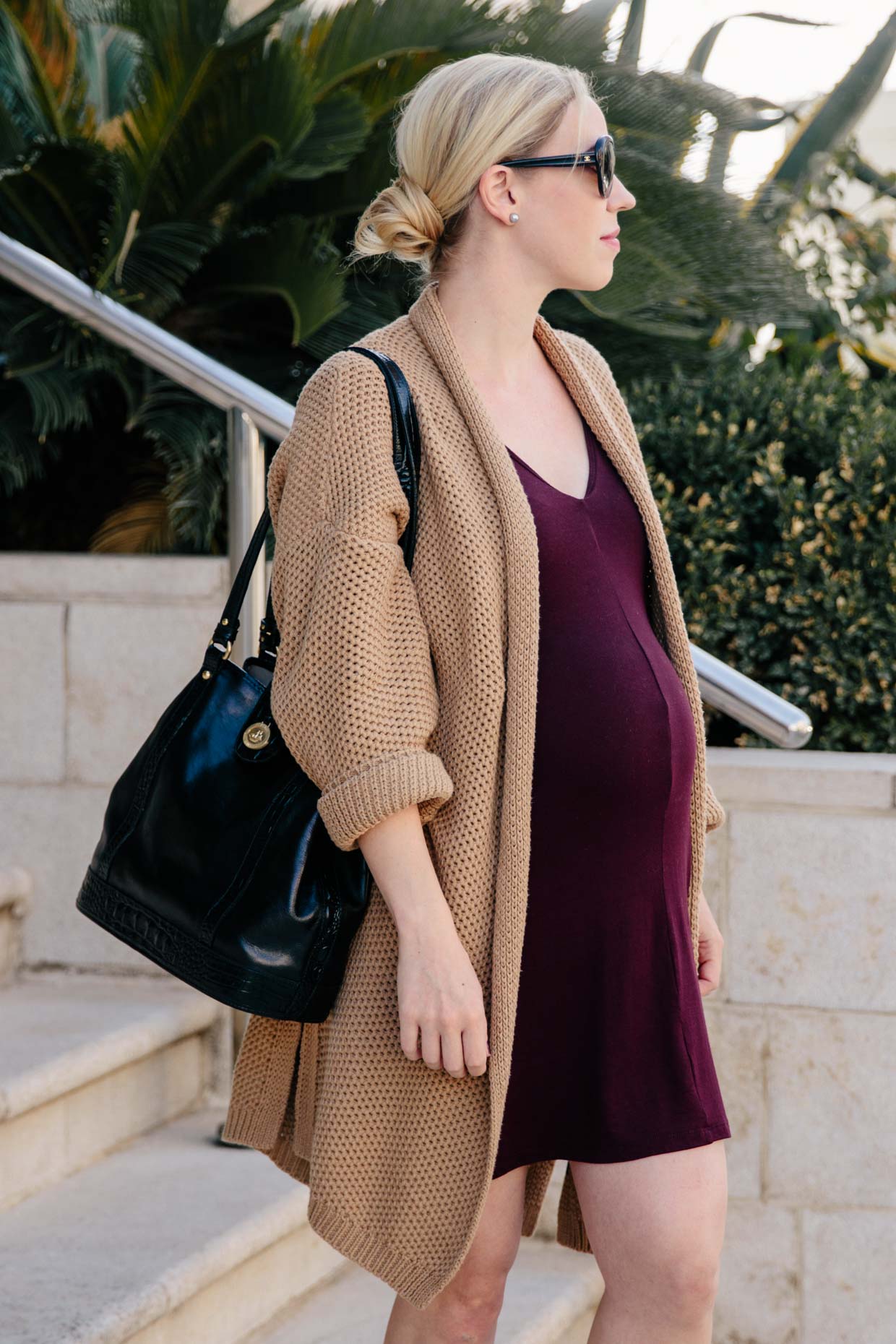 I'm just about 33 weeks, guys! We have another Lamaze class this weekend and I just finished my homework for birth planning. This time we'll learn about birth techniques and baby handling (oh boy! Or 'girl' in my case… 🙂 ) Have a great weekend!
Shop the Post
Linking with Living in Color, Posh Classy Mom & Rachel the Hat