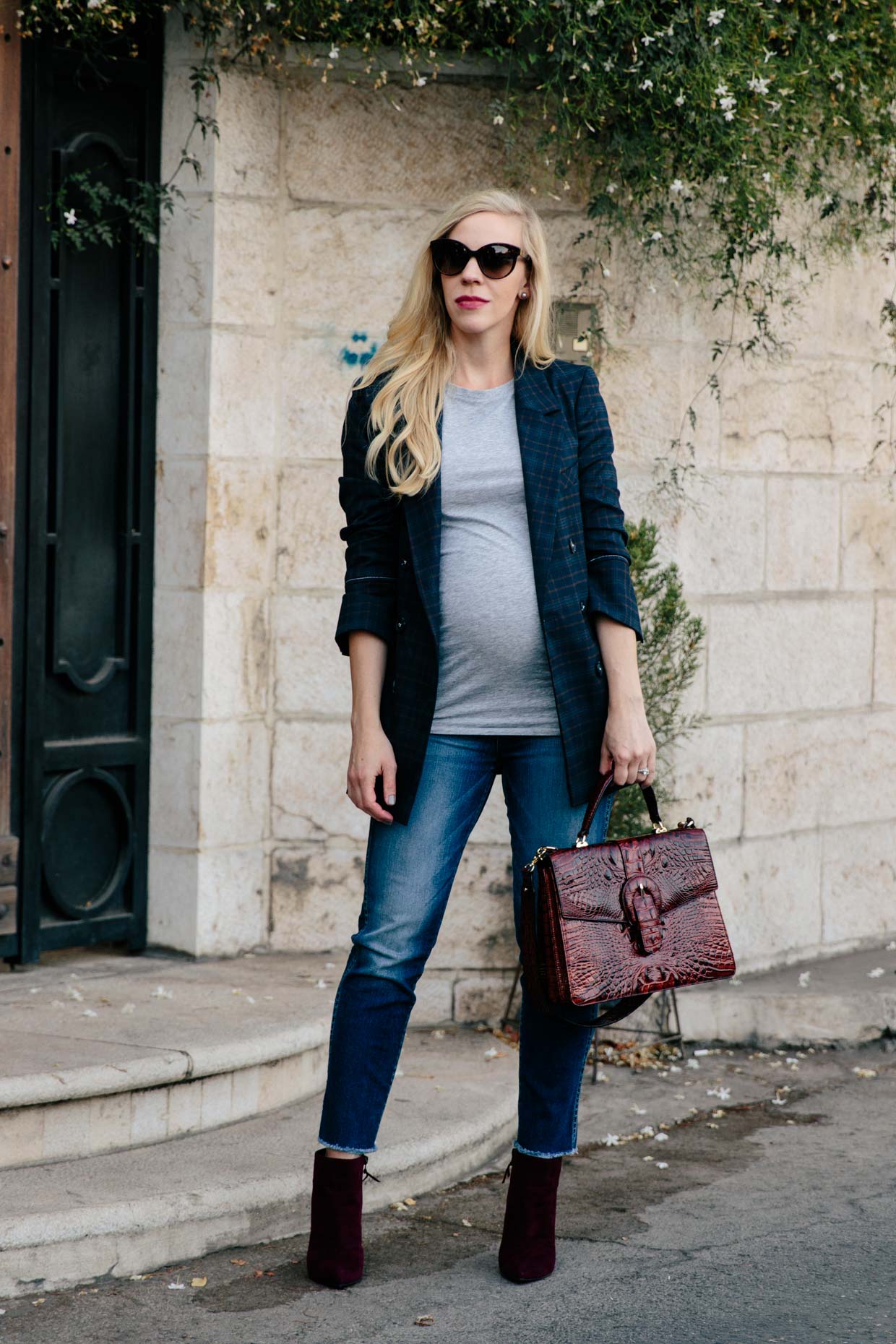 Happy Wednesday and I hope you all are having a great week! Oh my goodness, ours has been so dramatic with our two kitties. If you didn't see it on my Instagram stories, one of them came down with a really bad virus and had to have an IV drip two days in a row because of severe dehydration. Once she finally made a turn for the better, our other cat started showing the same symptoms. Originally we were worried the first kitty who got sick may have some sort of serious disease, so the only positive thing about the whole situation is that we can definitely rule that out since both cats caught it. My husband's friend is still visiting us and thank goodness he's been here to help out since I have to avoid handling that kind of stuff due to being pregnant. Thankfully both of them are finally getting back to normal—it's the worst when your pets are sick and can't tell you what's wrong!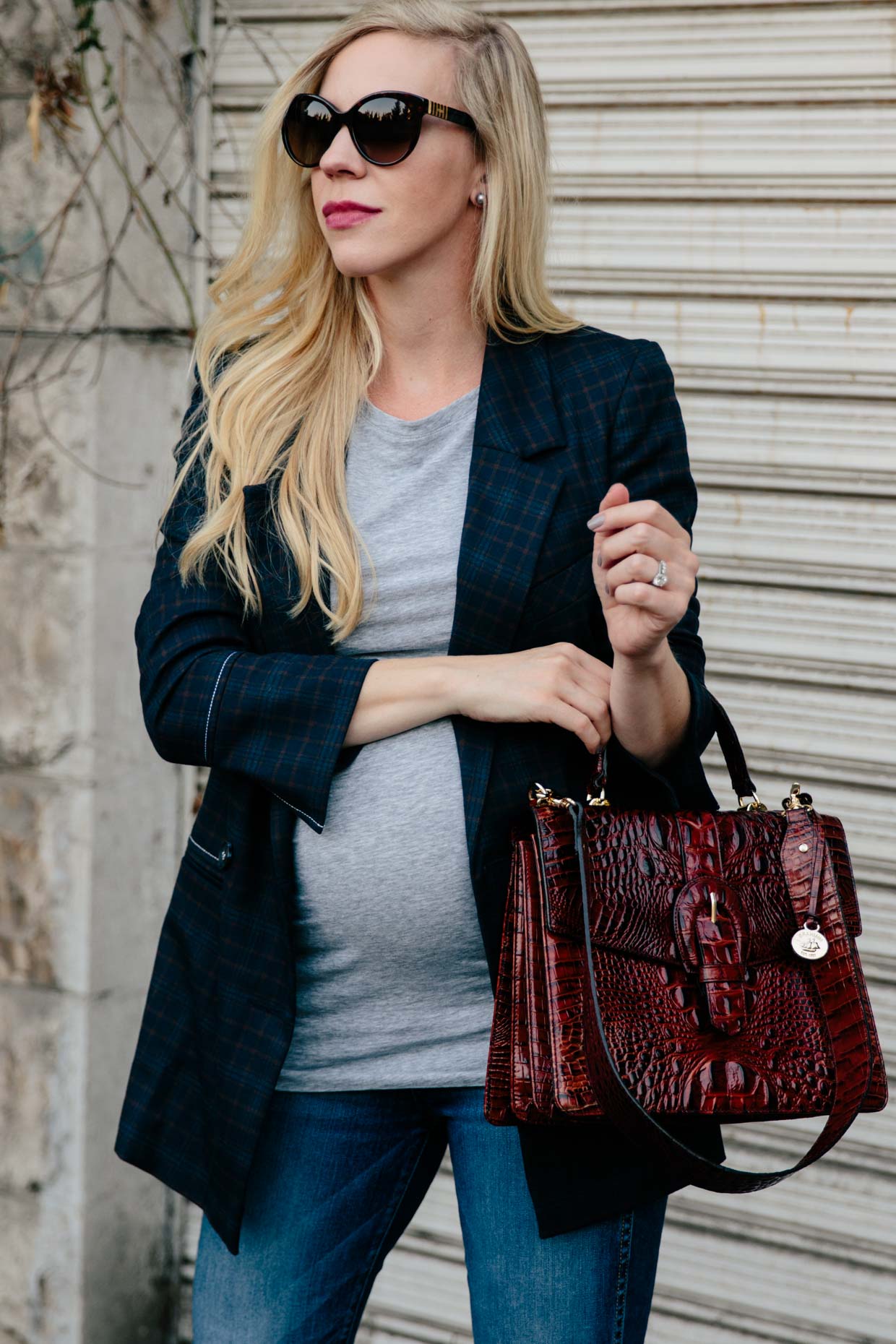 Moving on from our pet drama to my favorite fall trend for 2017: plaid! From the runway shows to street style looks, plaid is everywhere this season. Although you'll find it in other styles, the most popular way to wear it is in the form an blazer. Fit is everything, too, so to keep it looking casual instead of stuffy, try pairing it with a basic tee and jeans. I currently have my eye on this super affordable option and if you have the means to splurge, this blazer is totally drool-worthy. Here are some more of my favorite picks at all price points (click any image for the shopping details):
Shop Plaid Blazers
---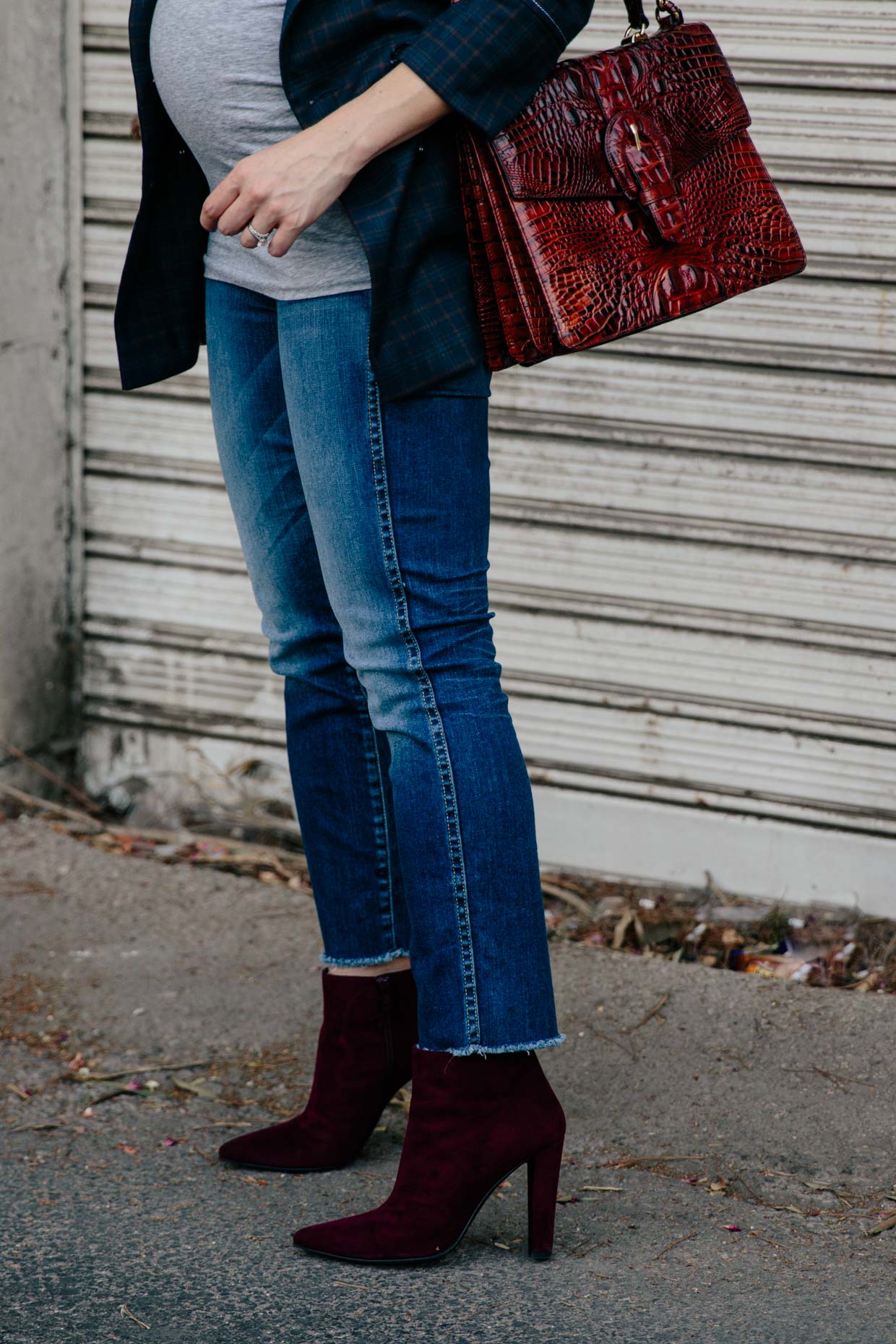 I really love how I've been seeing plaid blazers worn with straight leg jeans, so I paired mine with my favorite raw hem pair and burgundy booties. I just ordered these sock boots that have been on my wish list for months and can't wait to style them for the blog with another black and white plaid blazer I just picked up!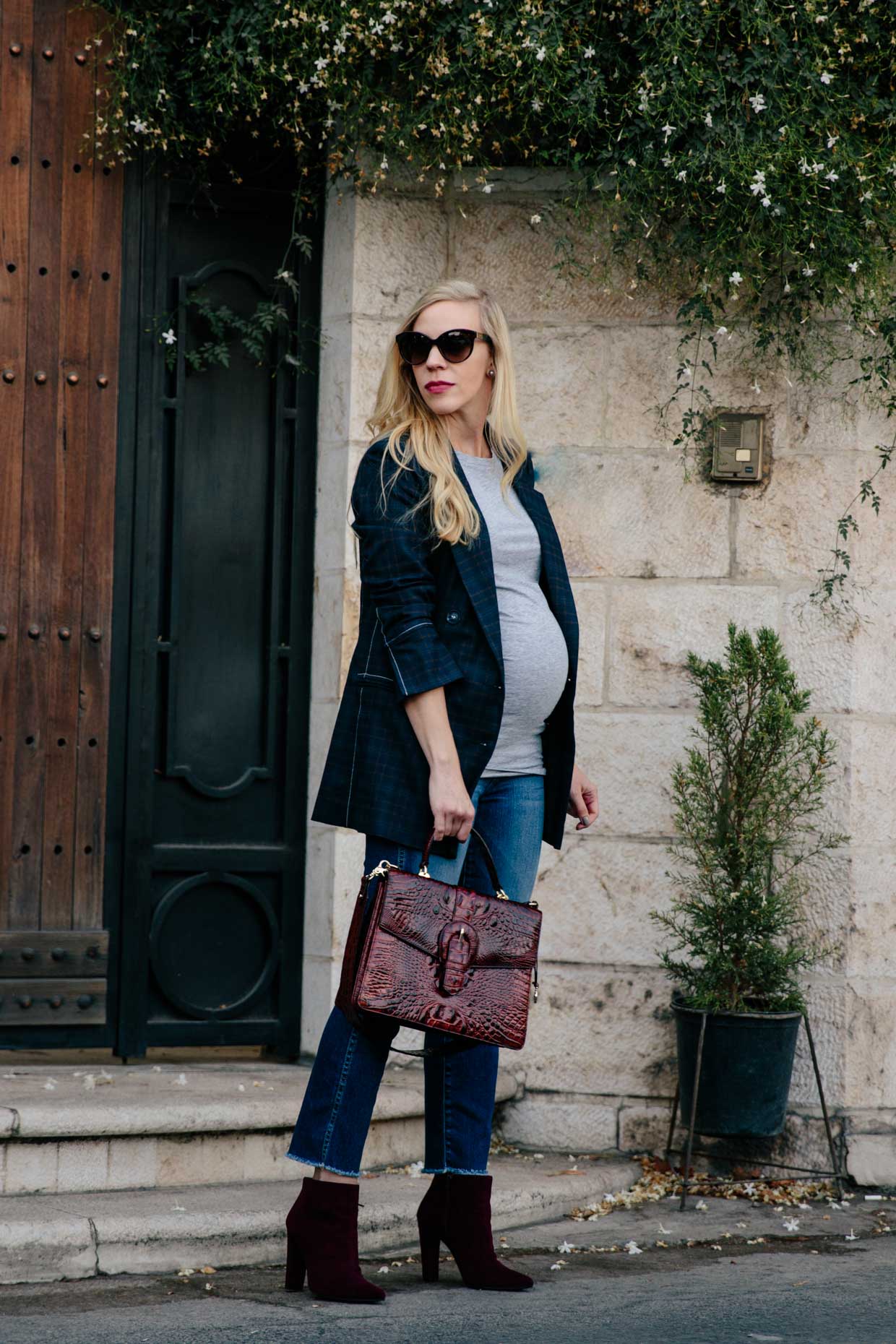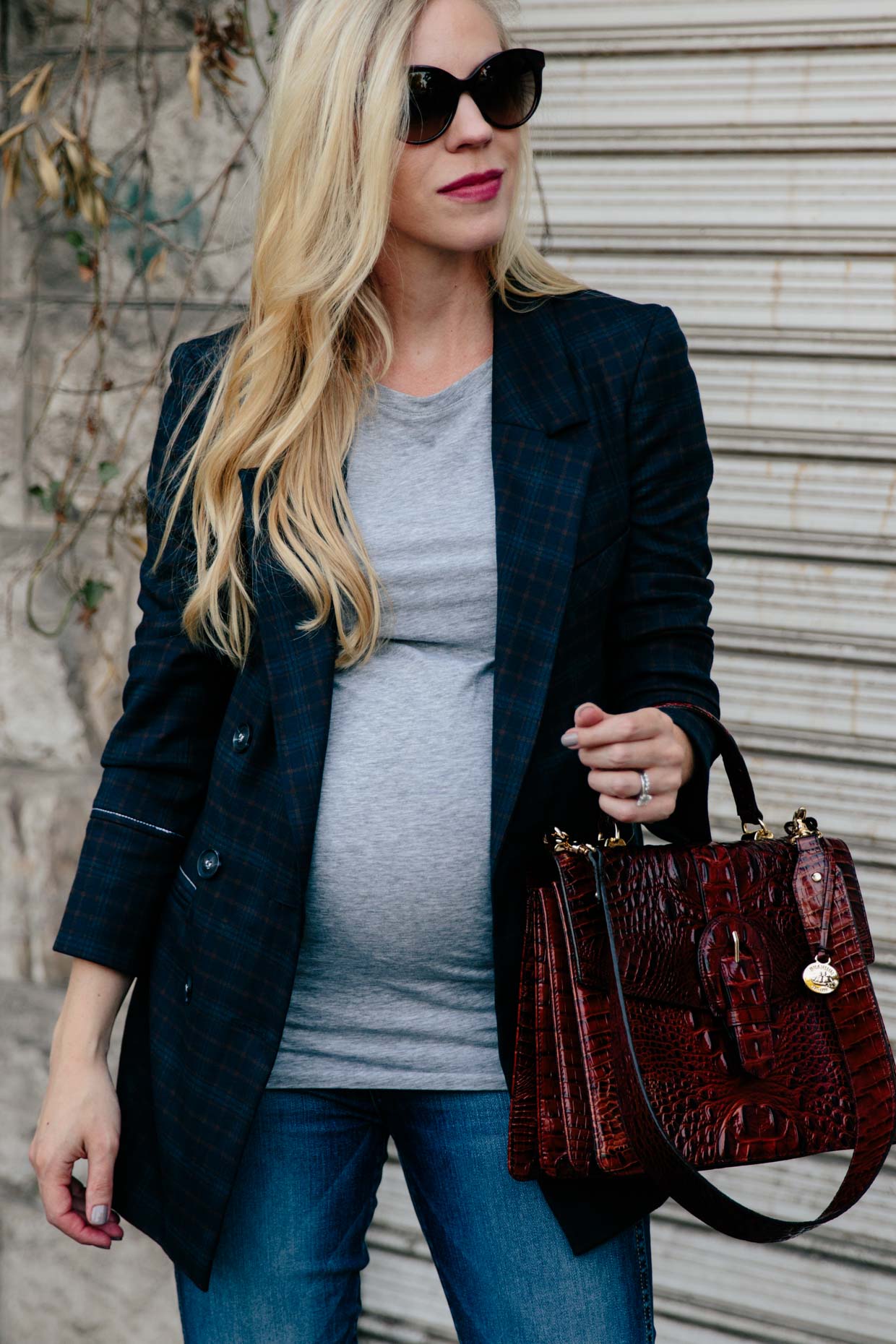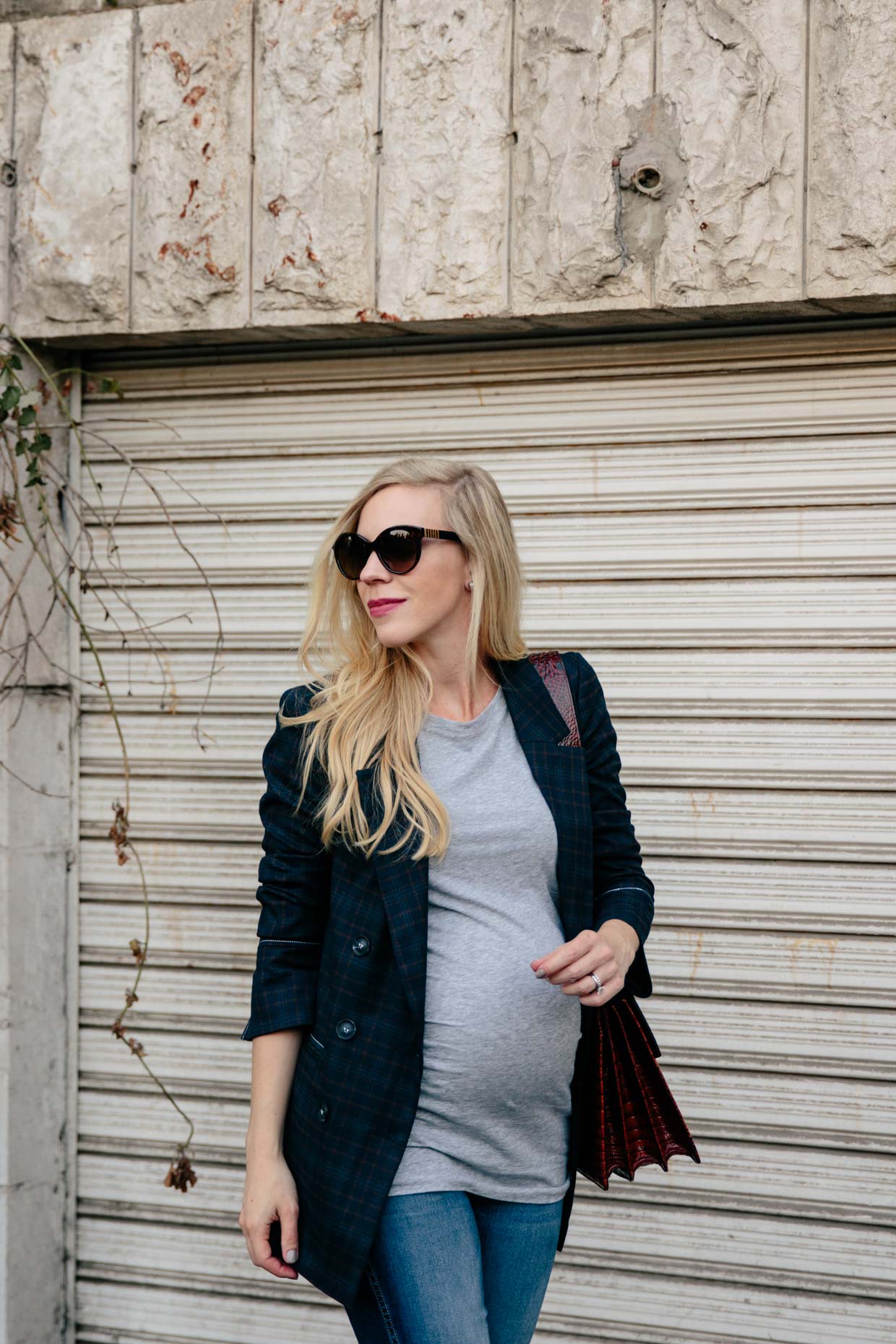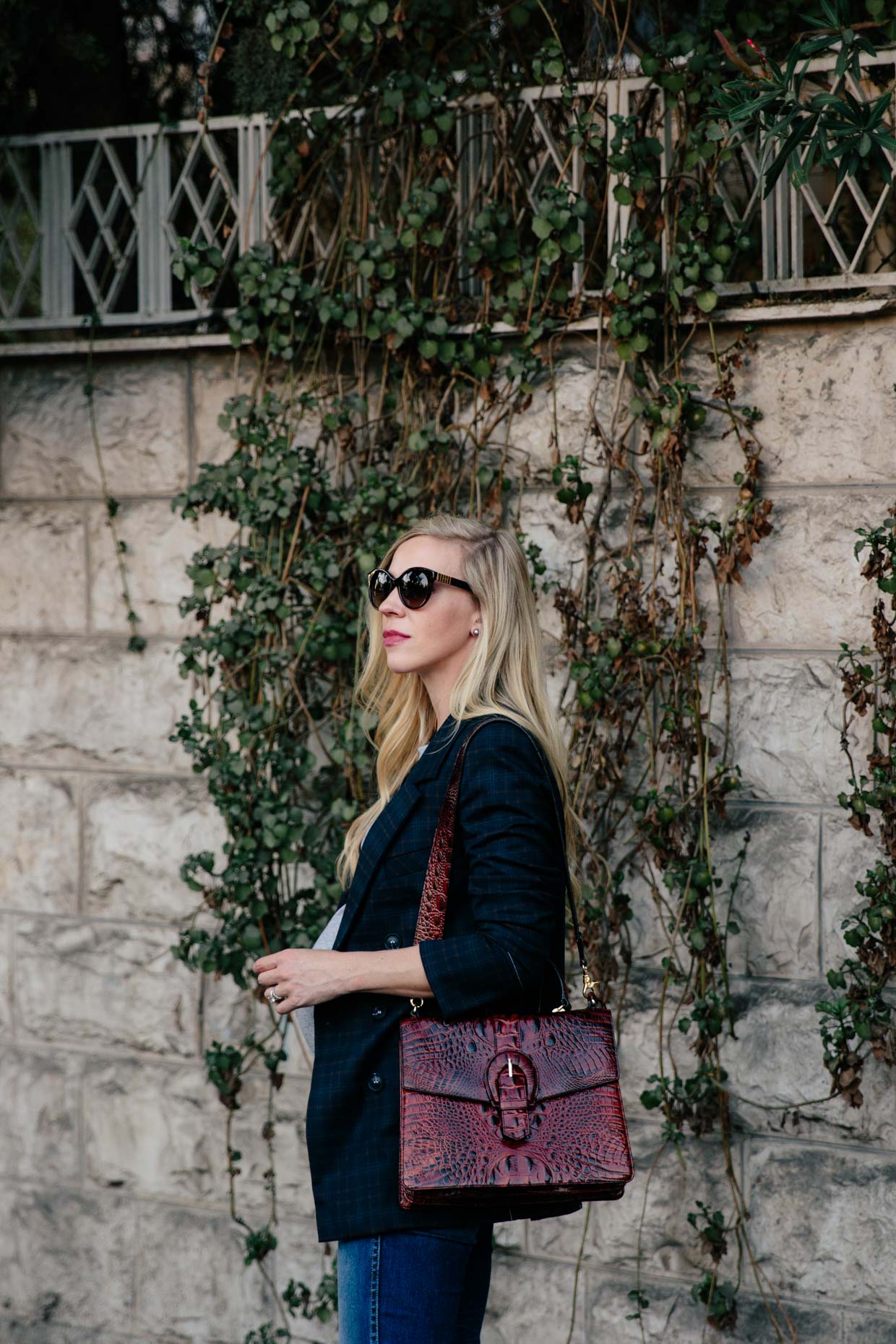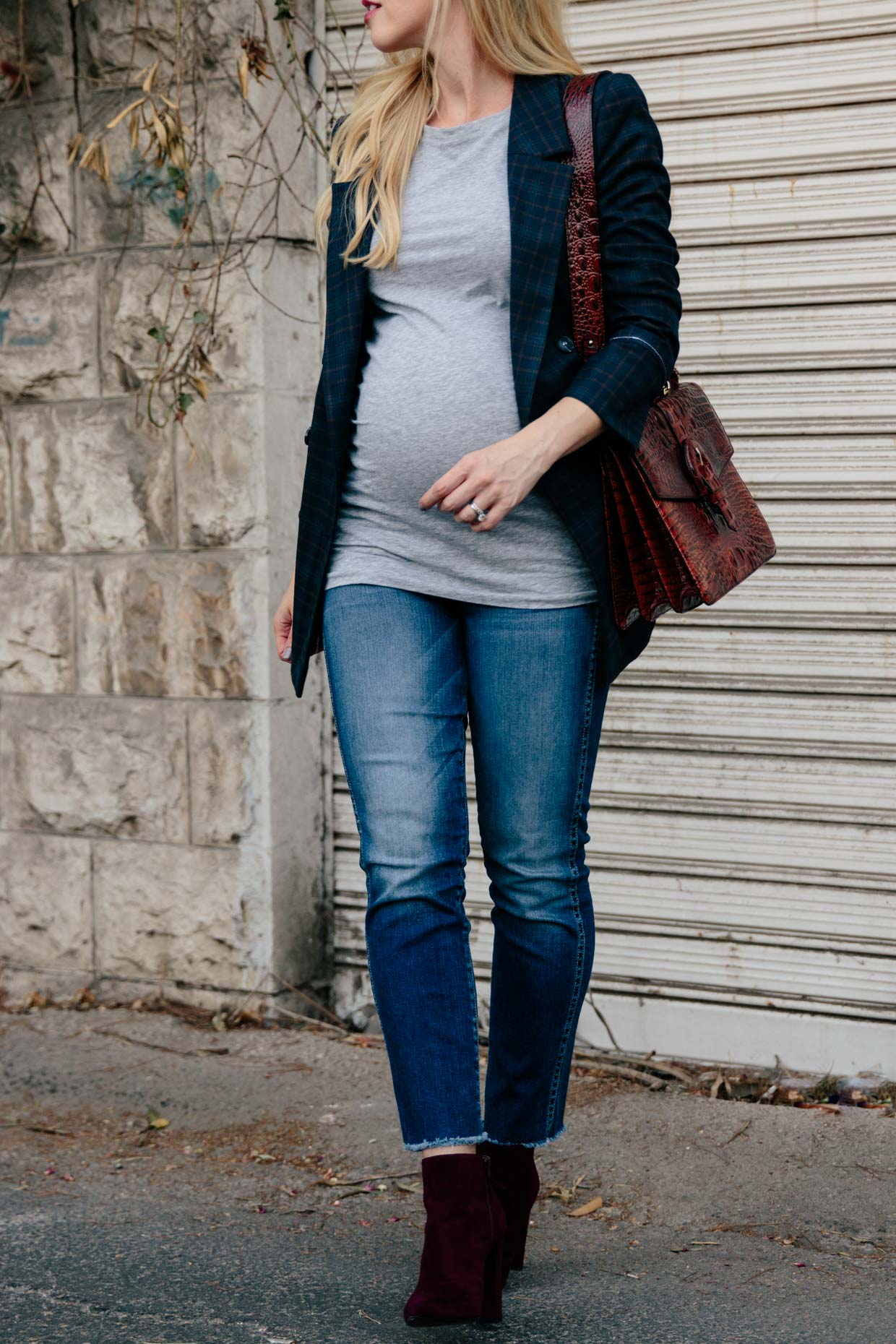 Who else is going to rock a plaid blazer this fall? As always, thank you so much for reading, and I'll see you on Friday!
Shop the Post
Linking with Walking in Memphis in High Heels, Living in Color Style, Elegantly Dressed and Stylish, The Pleated Poppy, Straight A Style, On The Daily Express & Color and Grace