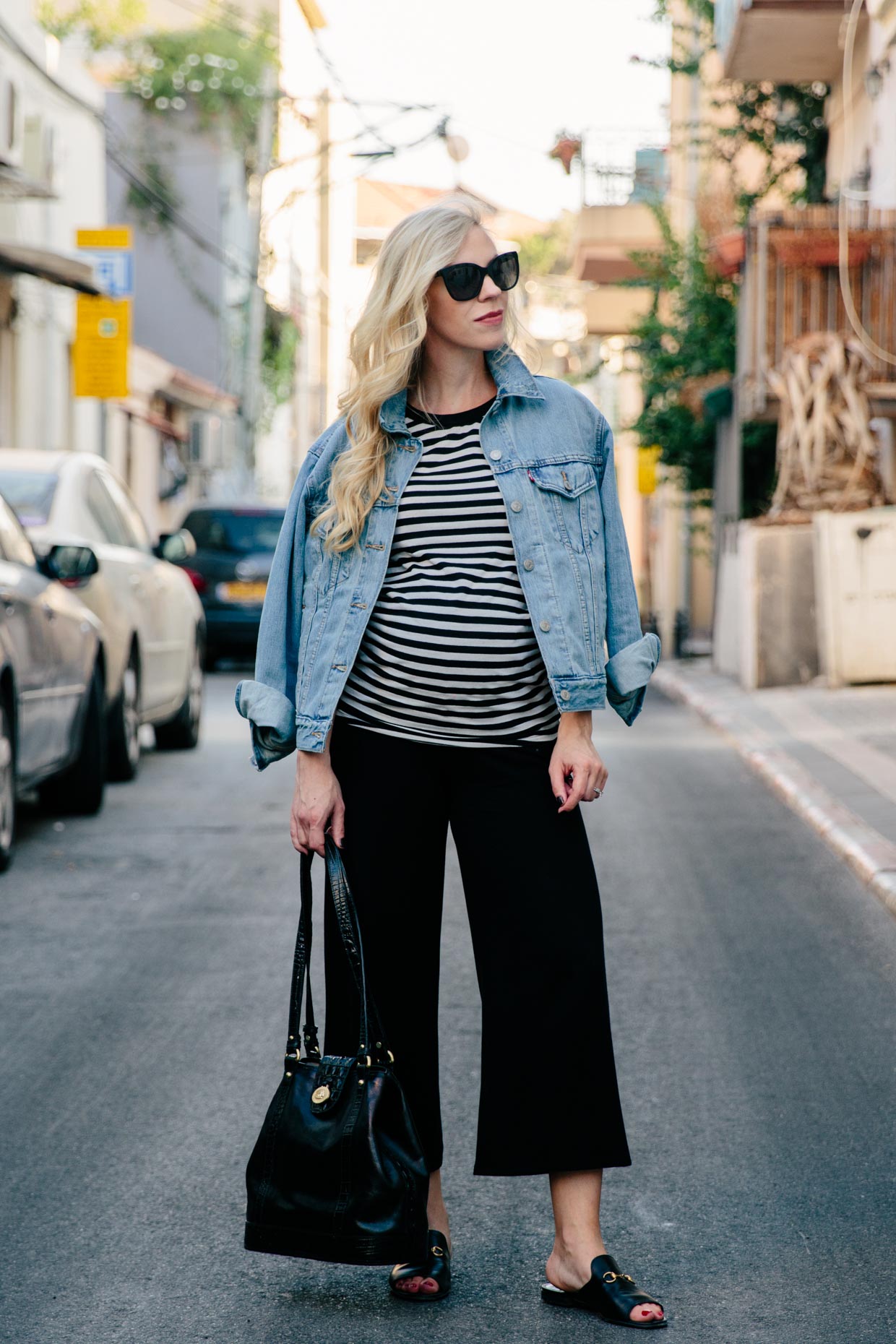 When you're pregnant, there are days you may feel like getting dressed up and then there are times when you just want to feel comfortable. Comfort was definitely key for traveling to Tel Aviv last week, and this is the outfit I wore on our drive there and then for exploring the city that afternoon.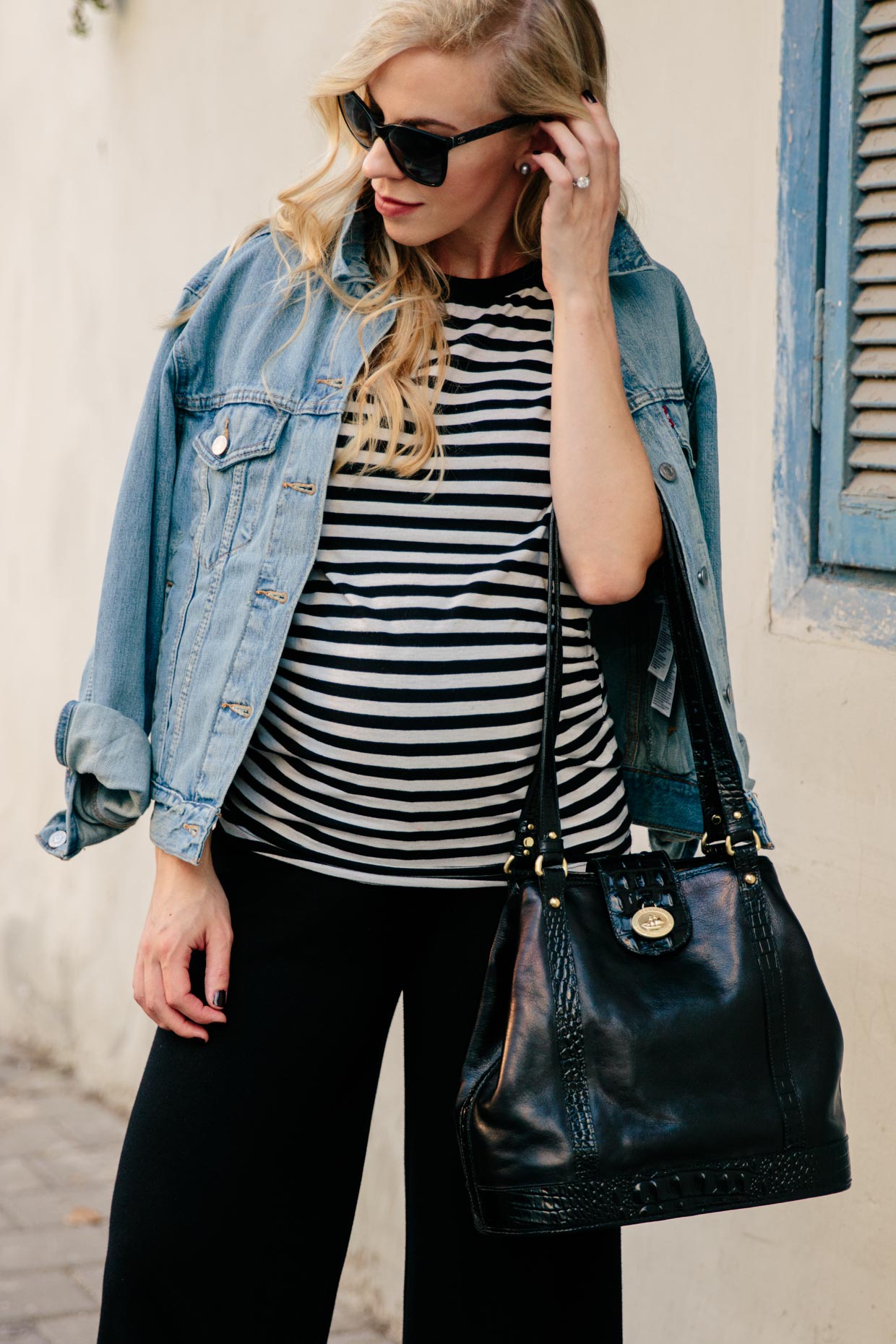 This is a really basic look when you break it down, but additional touches like a denim jacket and chic handbag really help boost the style factor. Side note: as much as I love stripes, I'm having mixed feelings about them during pregnancy. They really emphasize your belly because of the way they curve over it. So if you want to show your bump, rock the stripes—but if you're having one of those days where you're feeling extra large, you may want to avoid them, ha!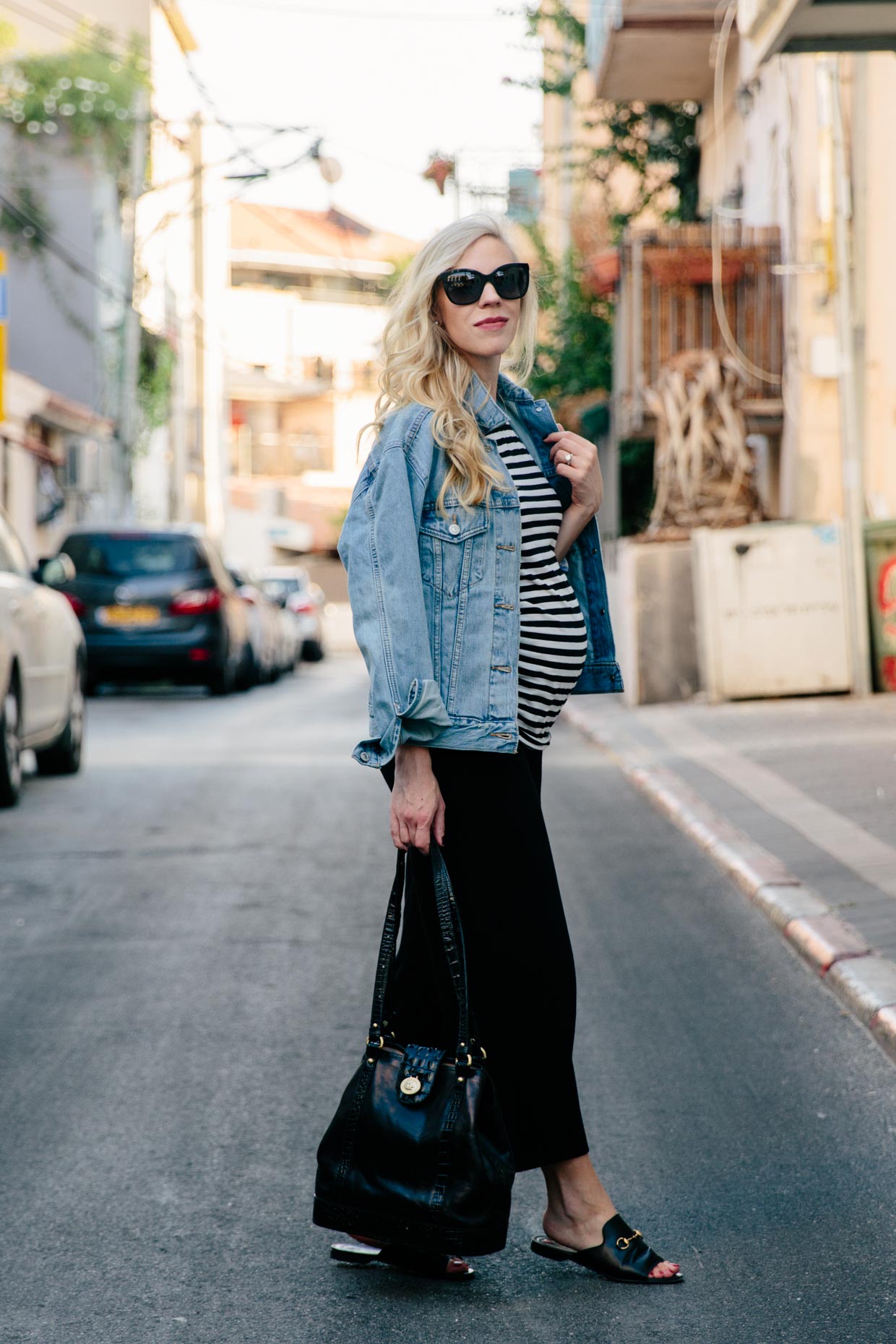 I may not be loving stripes so much right now, but I ADORE these cropped maternity pants—seriously the most comfy pair I own right now. They're exactly like a pair of high waist wide leg pants I have which I can't wear at the moment, so I had to snap them up.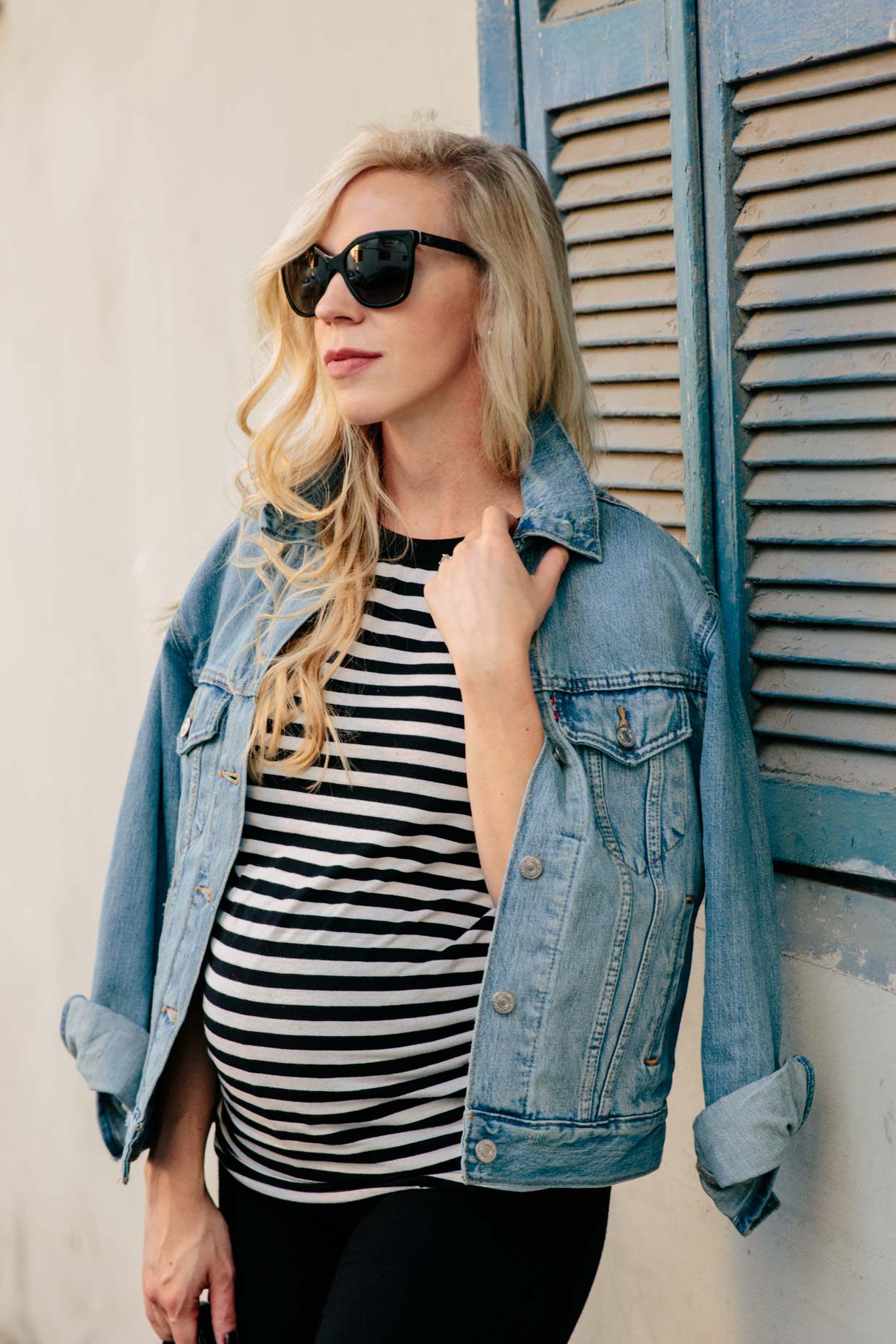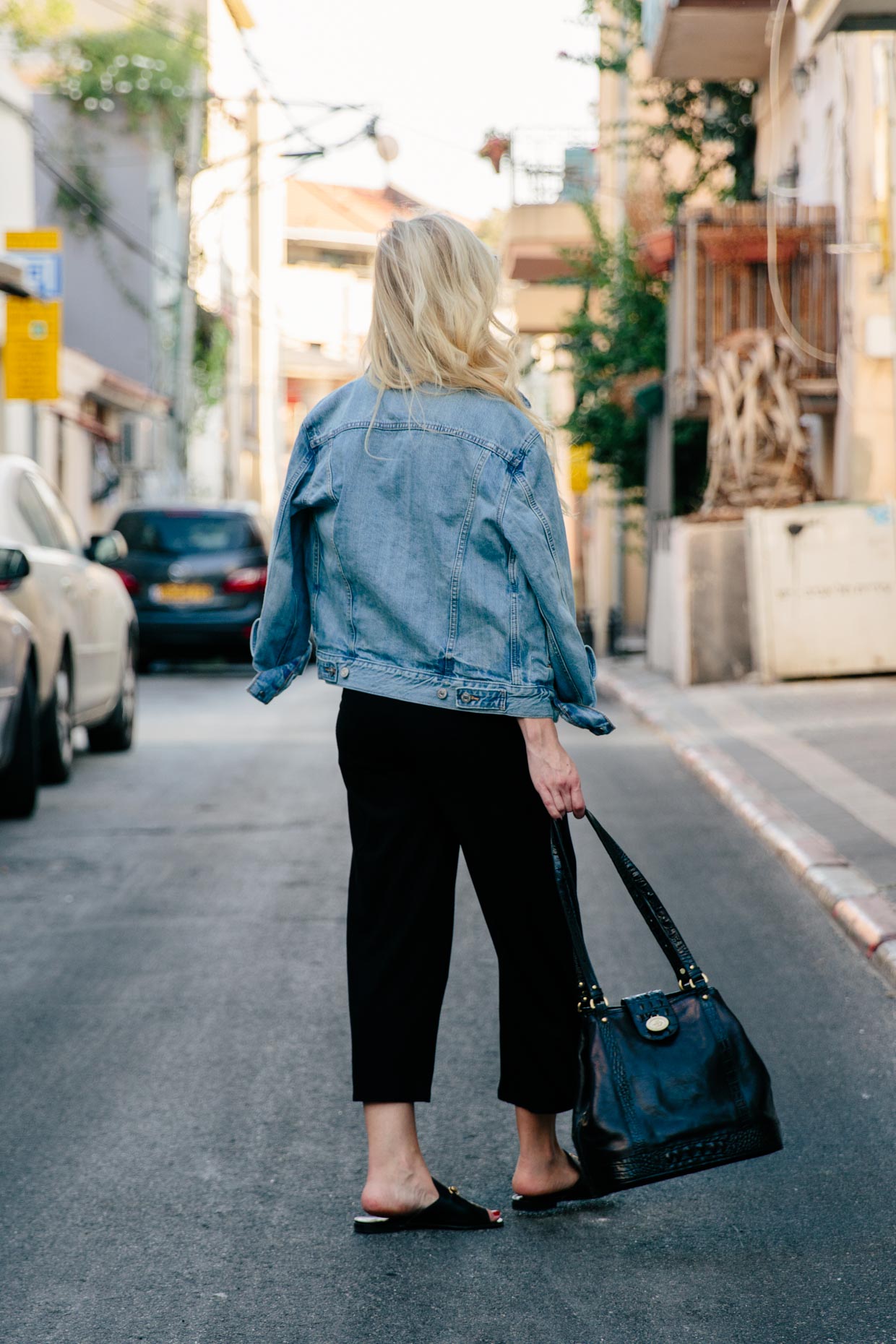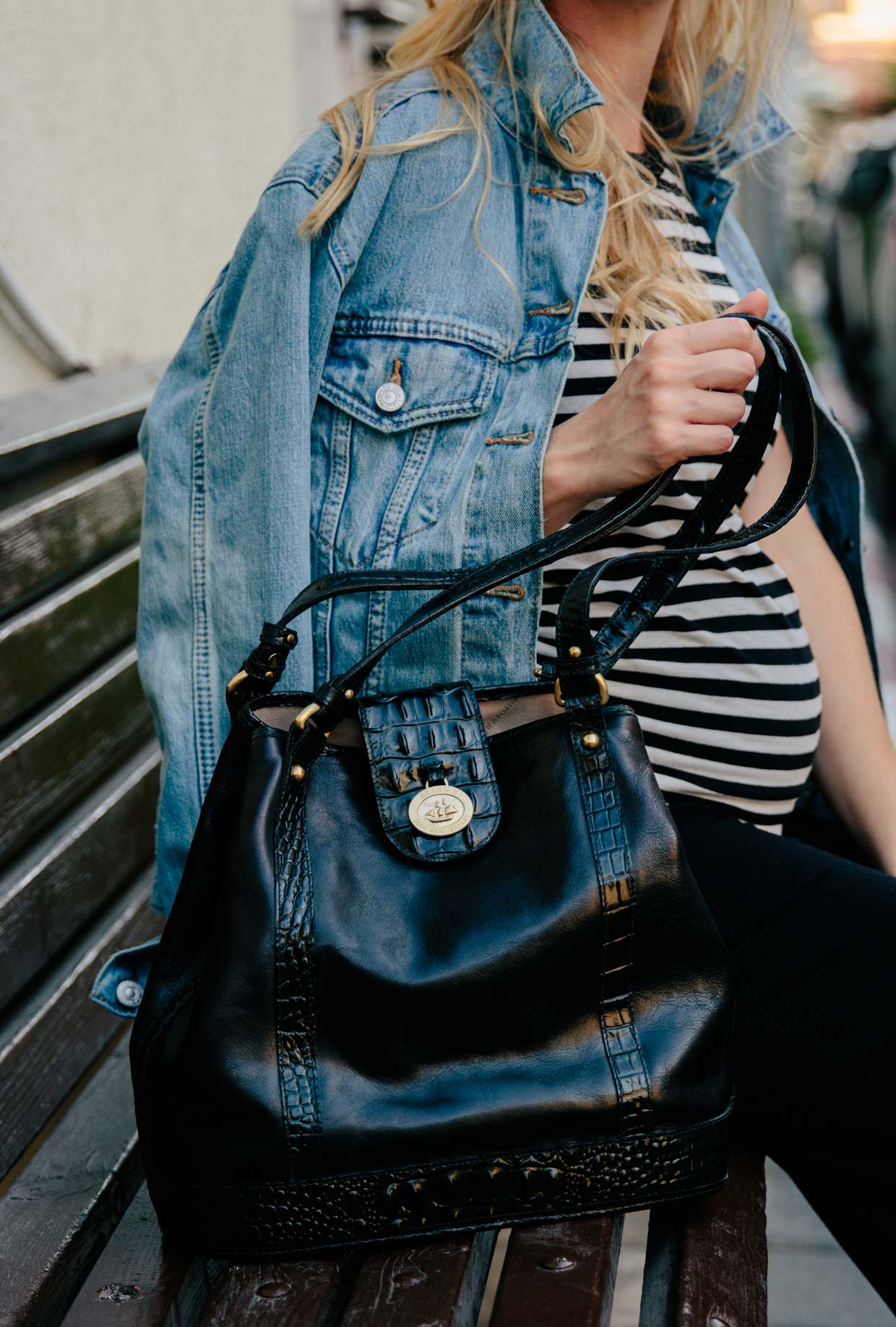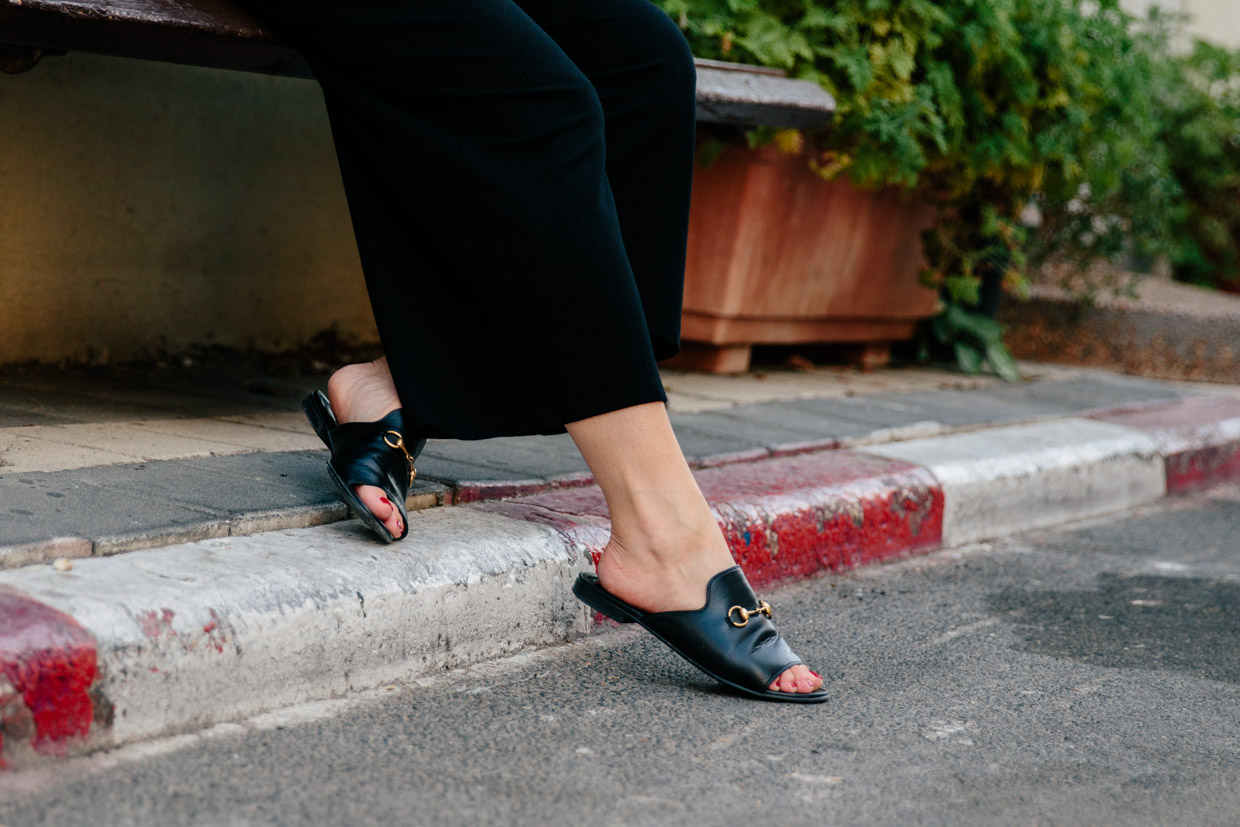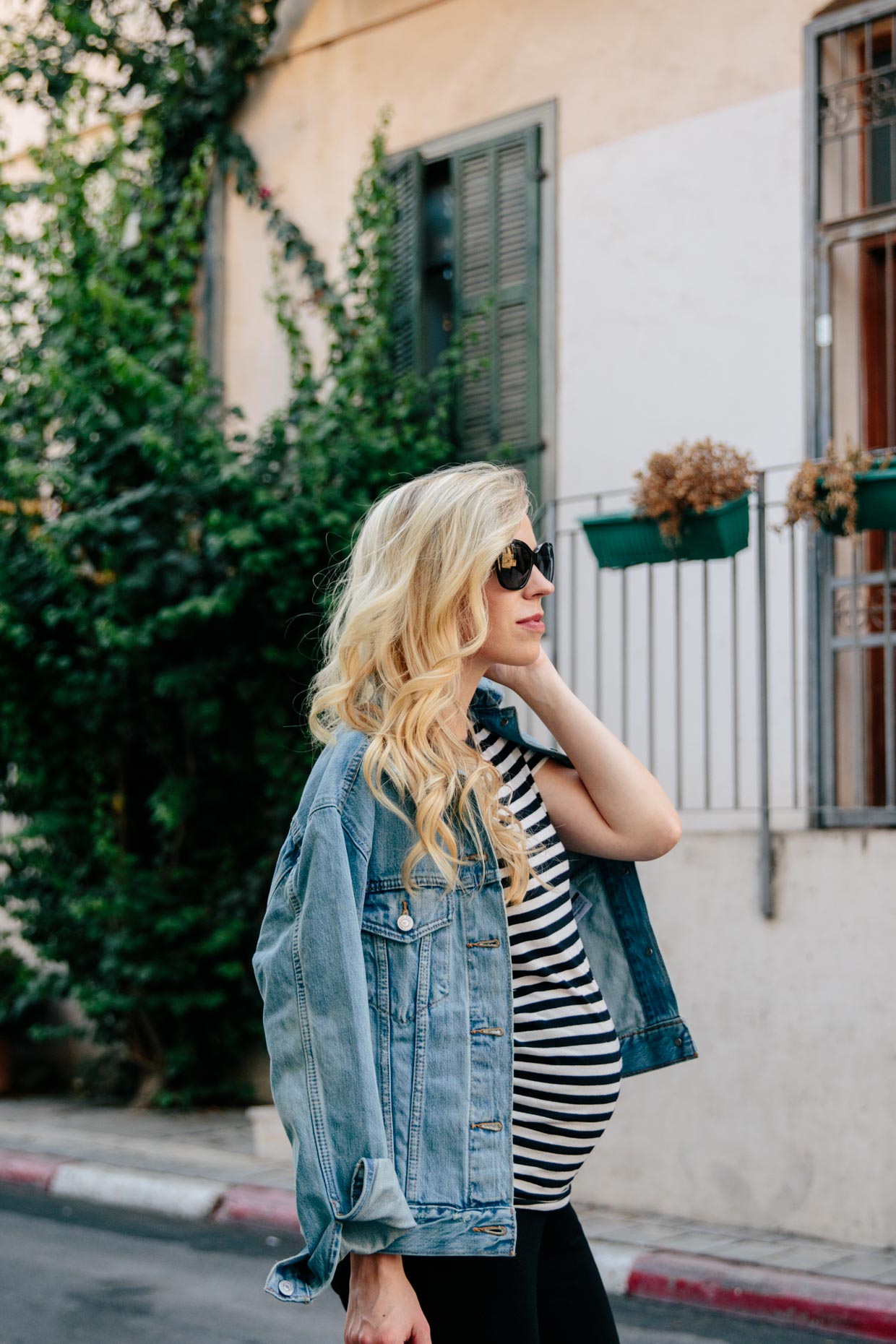 Have a wonderful weekend and thanks so much for stopping by to visit!
Shop the Post
Linking with Living in Color, Doused in Pink, Posh Classy Mom & Rachel the Hat