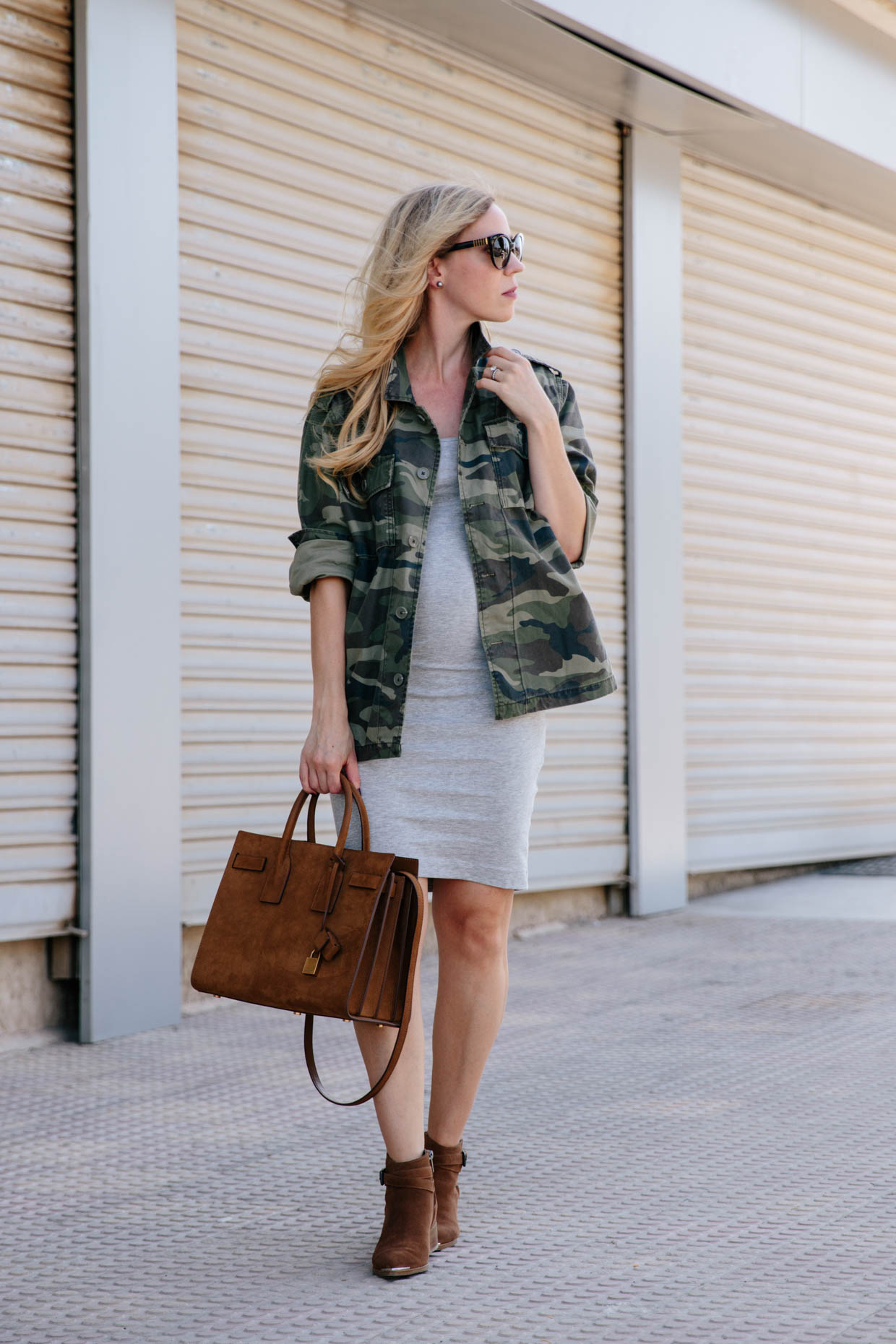 Hey guys! I hope you all had a good weekend. There's nothing too exciting to report about ours because it was super low-key. We ran a few errands and went out for dinner Friday night (baby girl requested pasta), but other than that, we basically lounged around the apartment watching movies.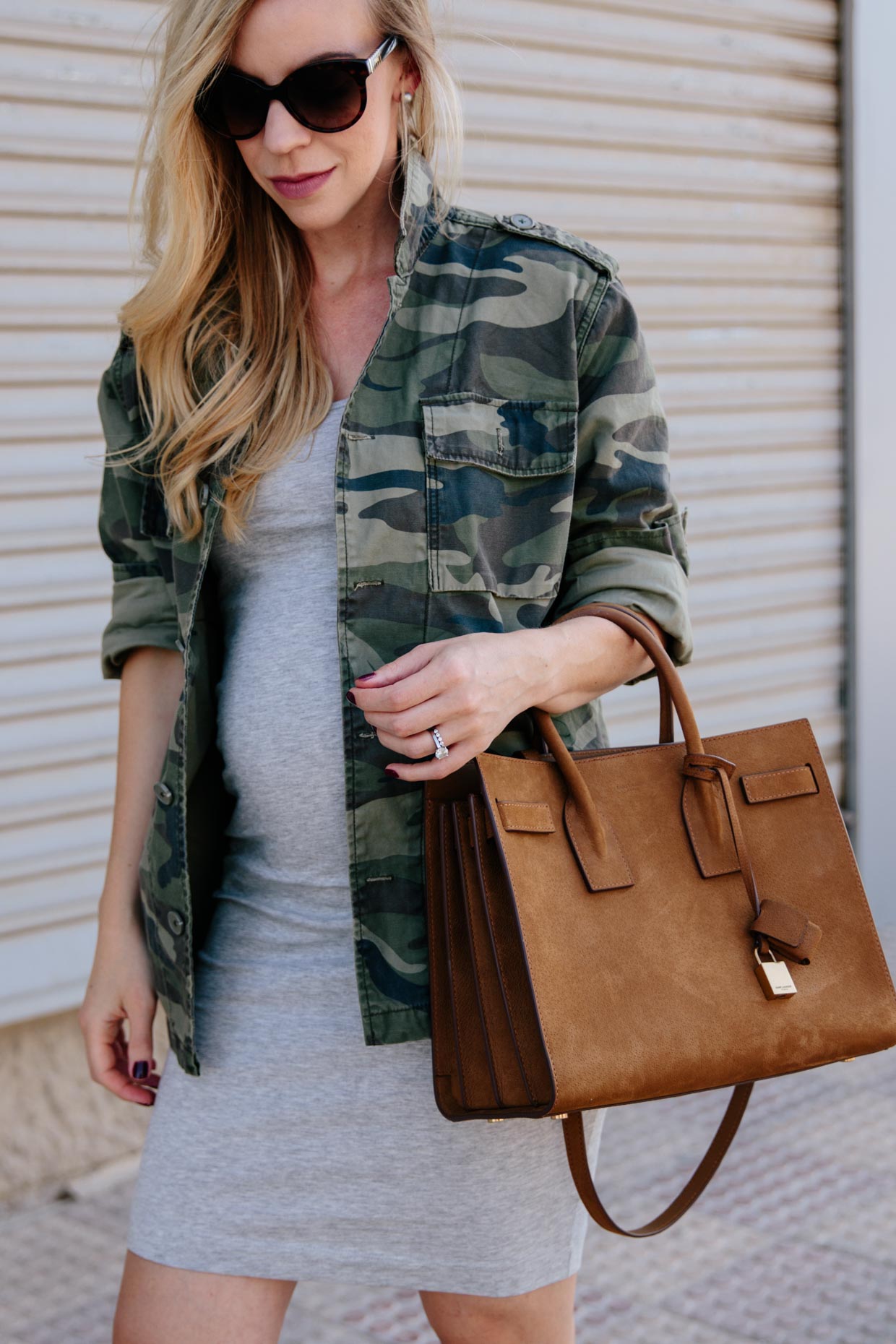 I picked up this camo print shirt jacket as an afterthought while browsing the Nordstrom Sale and ended up loving it. The shape is oversized and it's lightweight, which is exactly what I was looking for in a camo jacket to wear during late summer/early fall. I love how it looks now over a dress and later I'll be wearing it with tees/sweaters and denim.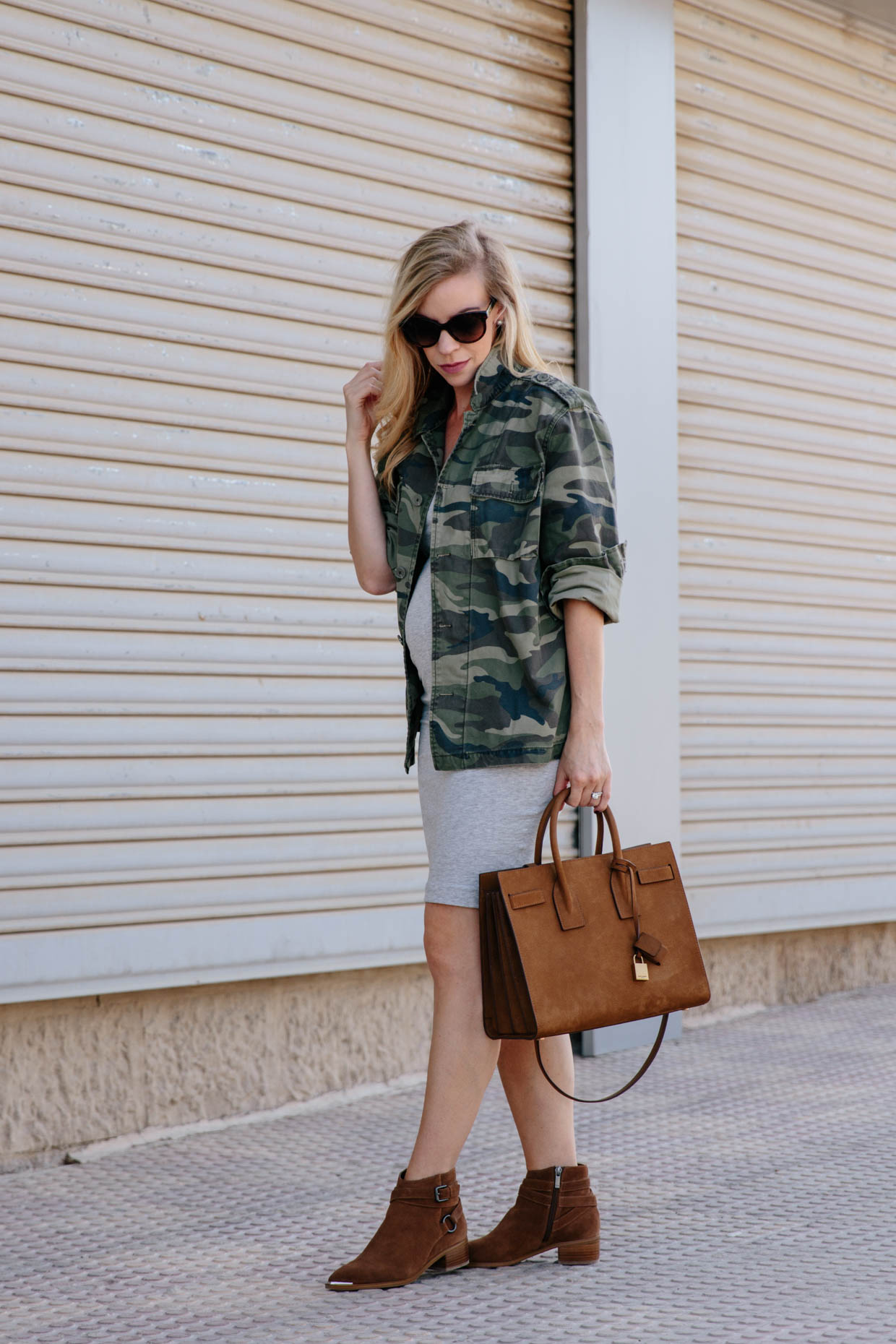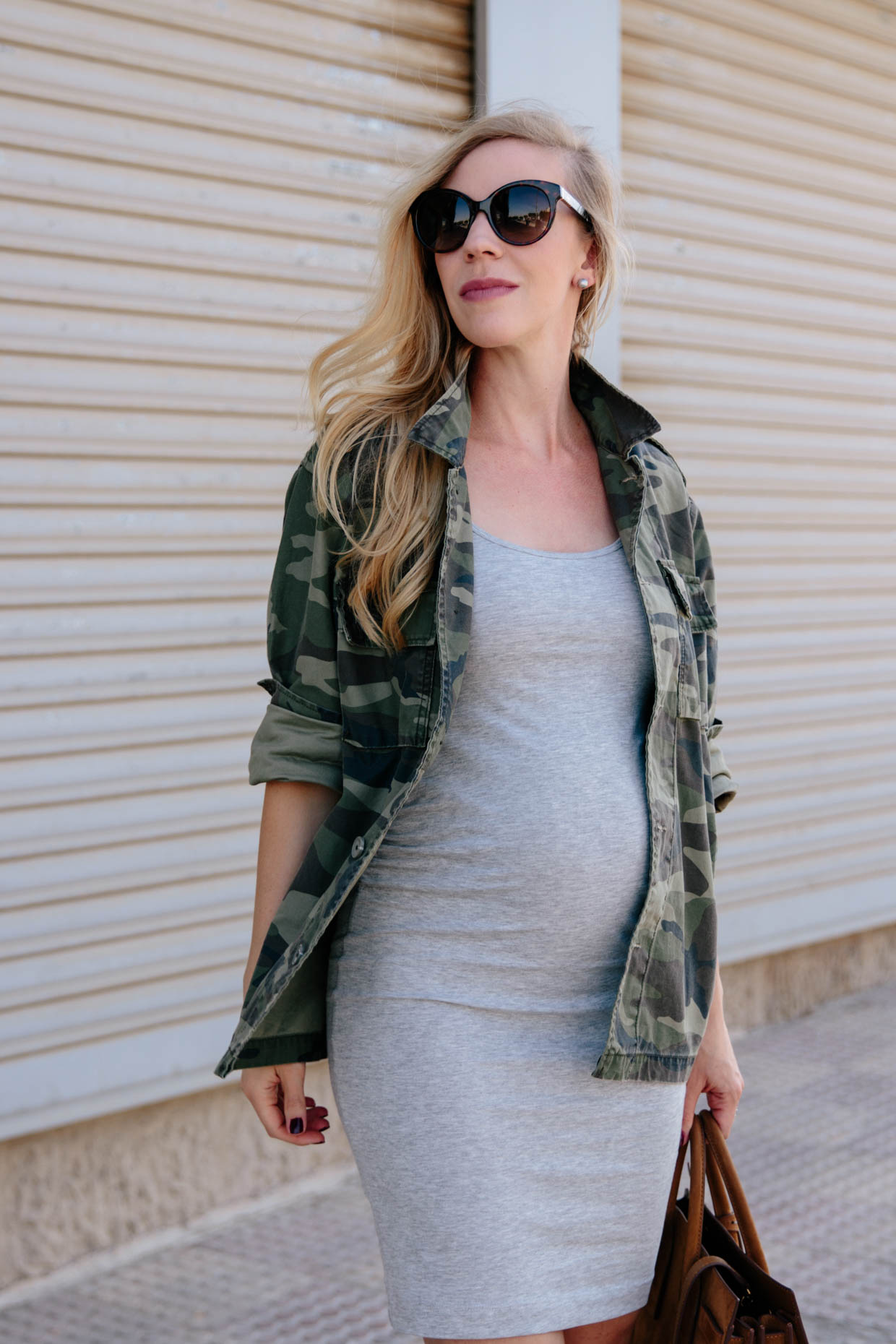 This maternity tank dress I picked up recently from H&M was another good buy at under $20. I'll be wearing it often for the duration of my pregnancy since it works so well as a base layer for jackets, vests and sweaters. Speaking of pregnancy—hello, baby bump! Just a tip….if you're pregnant and think your bump isn't too obvious, put on a piece of maternity clothing. It makes anything you have automatically look twice as large!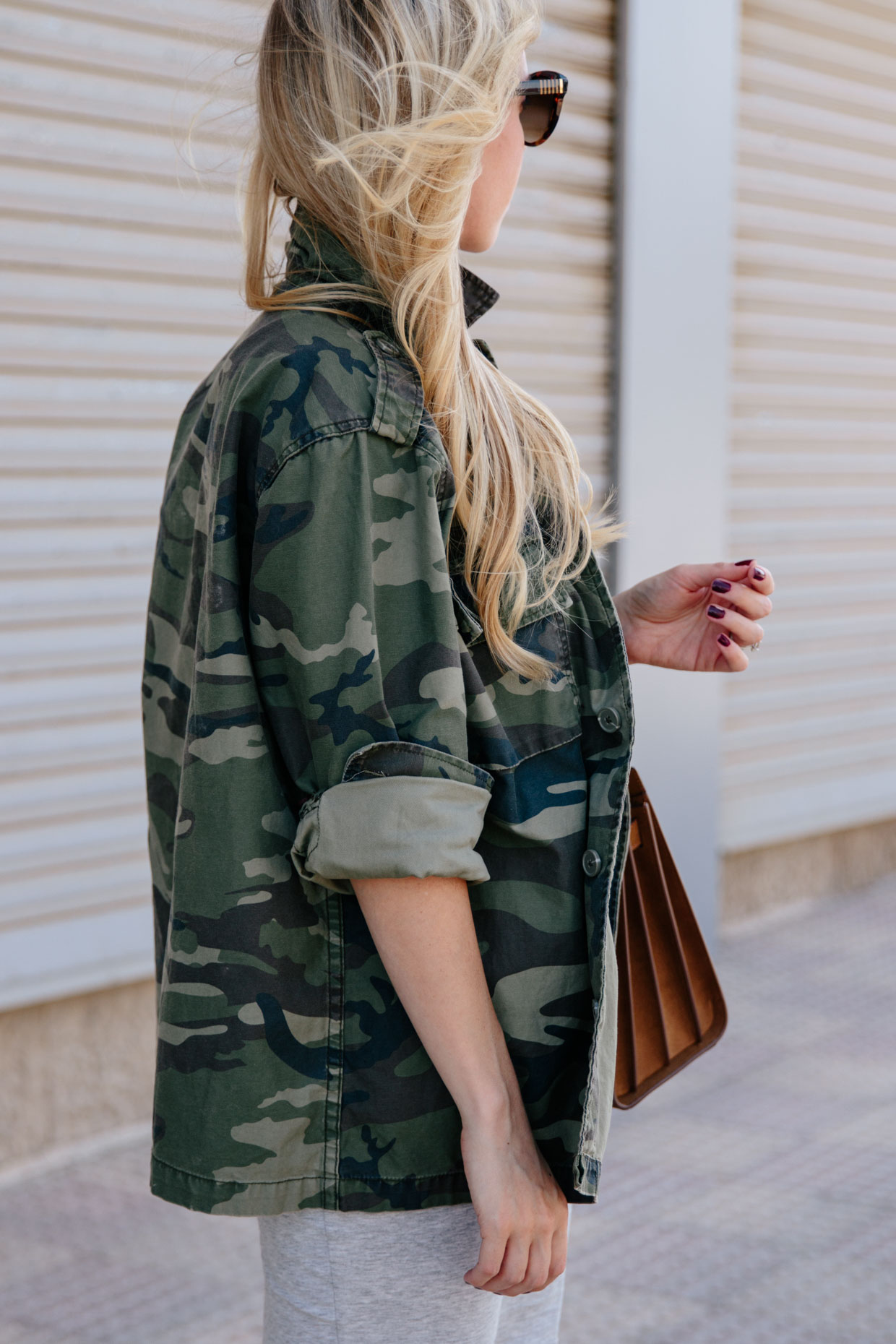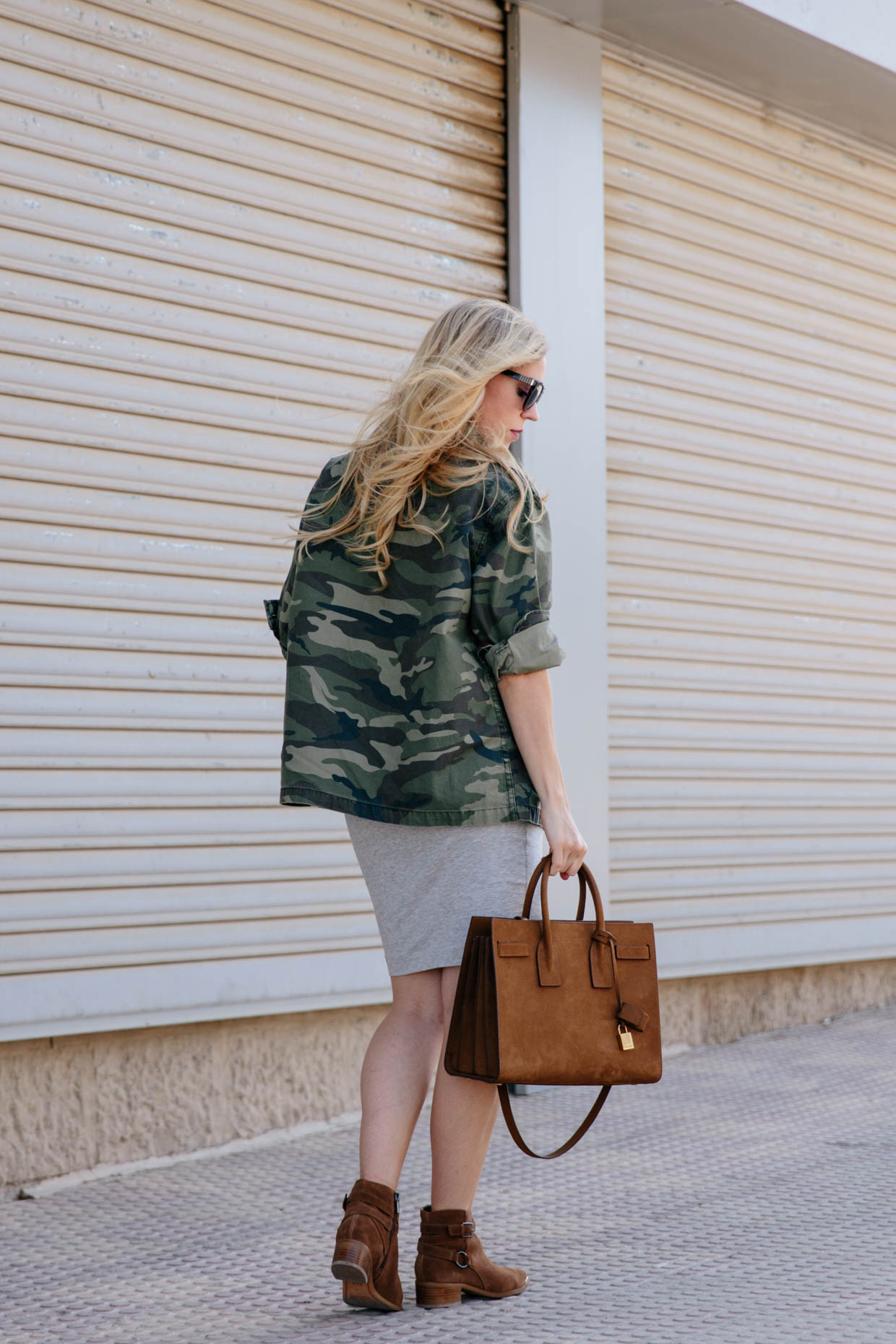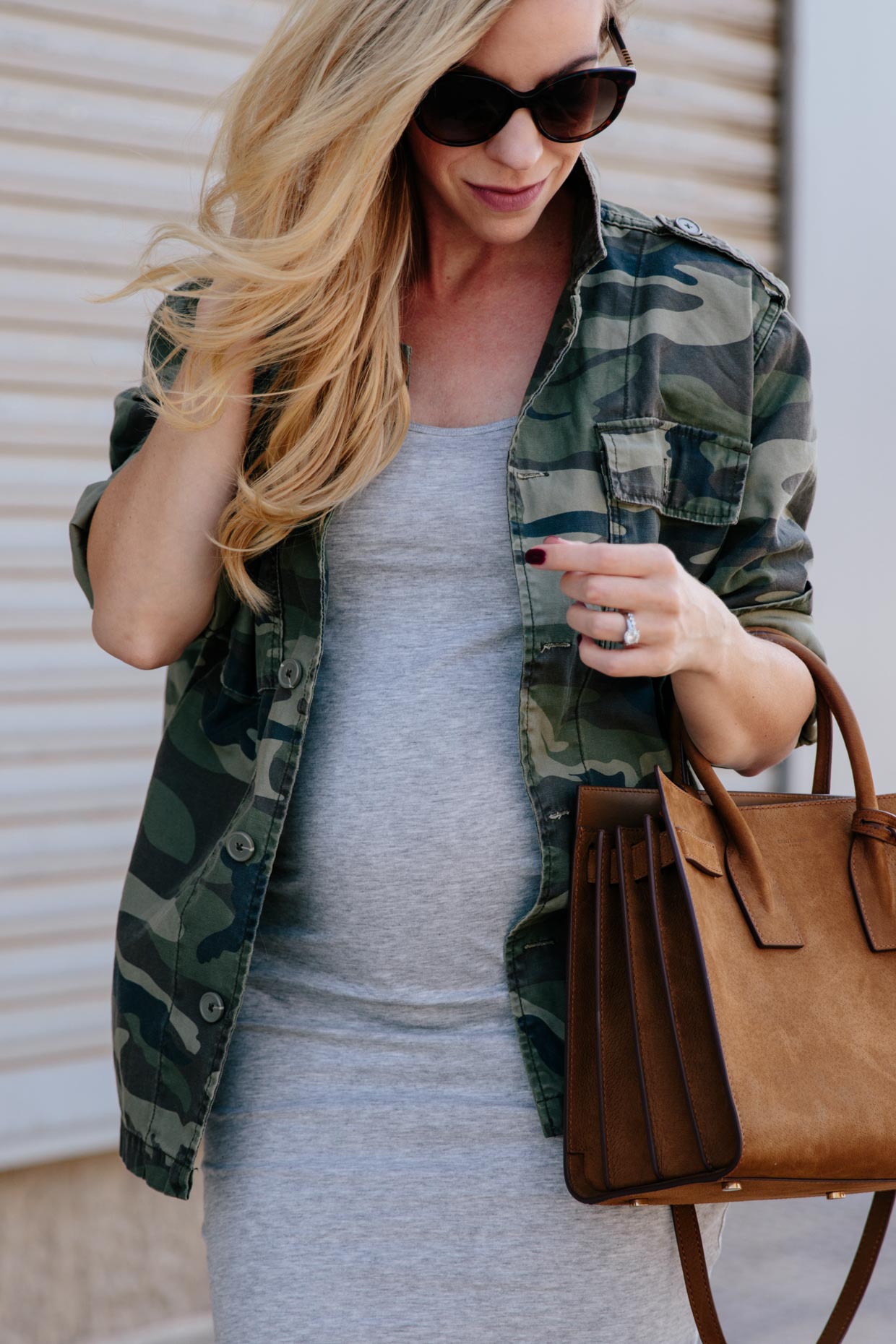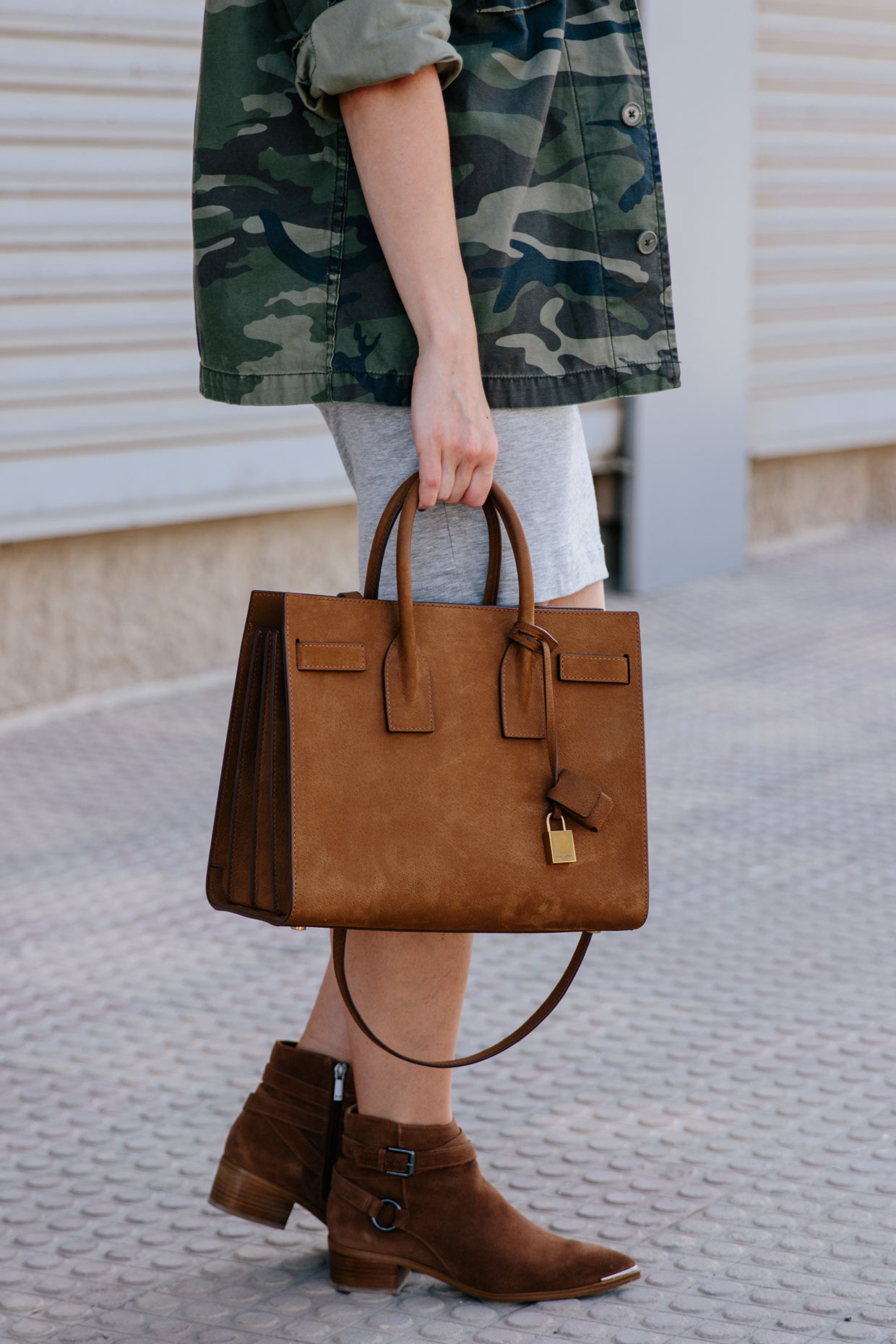 P.S. These suede booties I've been raving about on the blog and Instagram are still fully stocked in all sizes—if you've been on the fence, grab them on sale now before the price goes up when the Nordstrom Sale ends on August 6th (this Sunday). Thanks so much for visiting today!
Shop the Post
Linking with More Pieces of Me, Sincerely Jenna Marie & Pink Sole