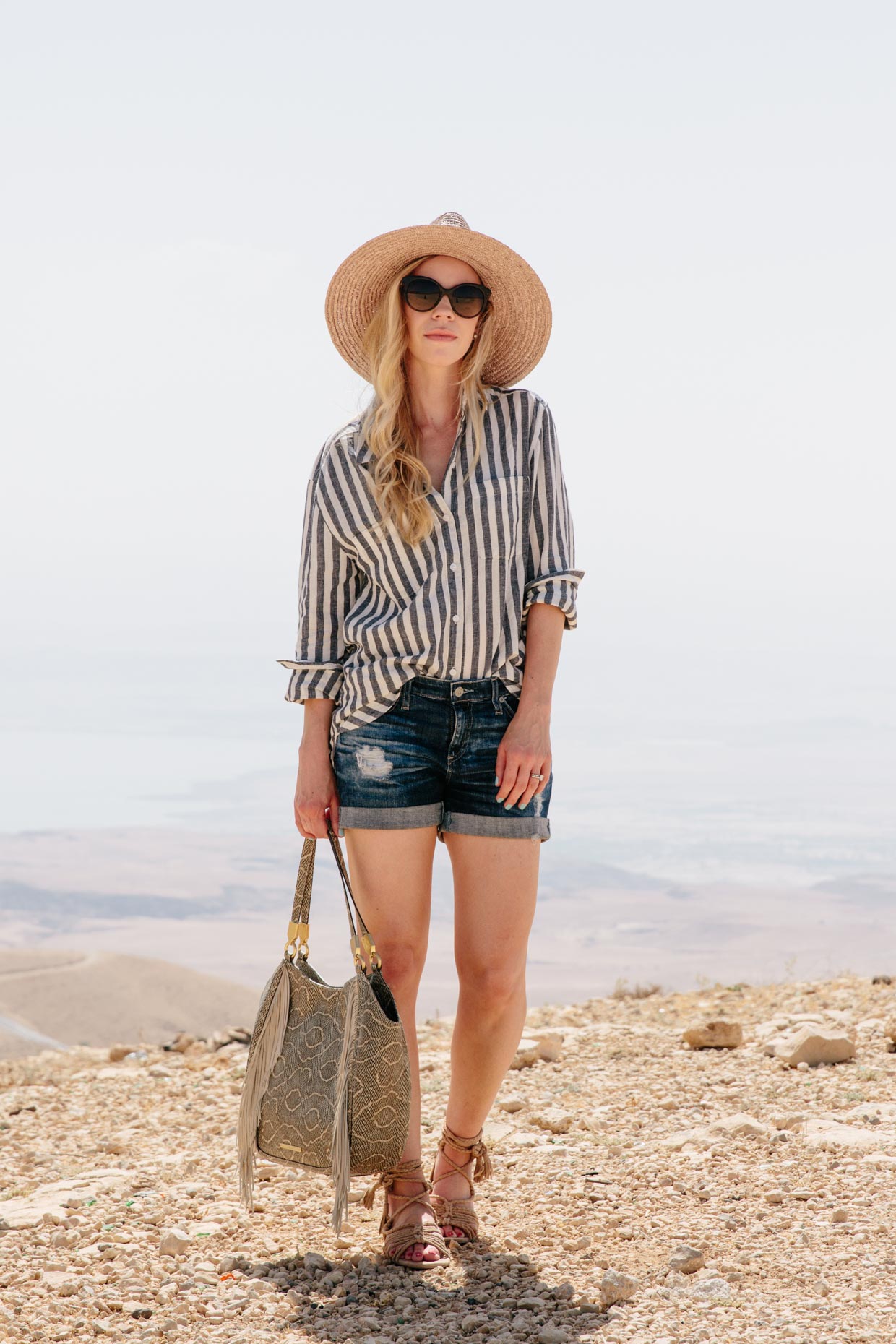 Last weekend we got in the car and ventured to the Holy Land to visit Mount Nebo, the site of where Moses was granted his first view of the Promised Land. Although technically Amman is also part of the Holy Land, most of the historical sites are located outside the city (Mount Nebo is only about 40 minutes away).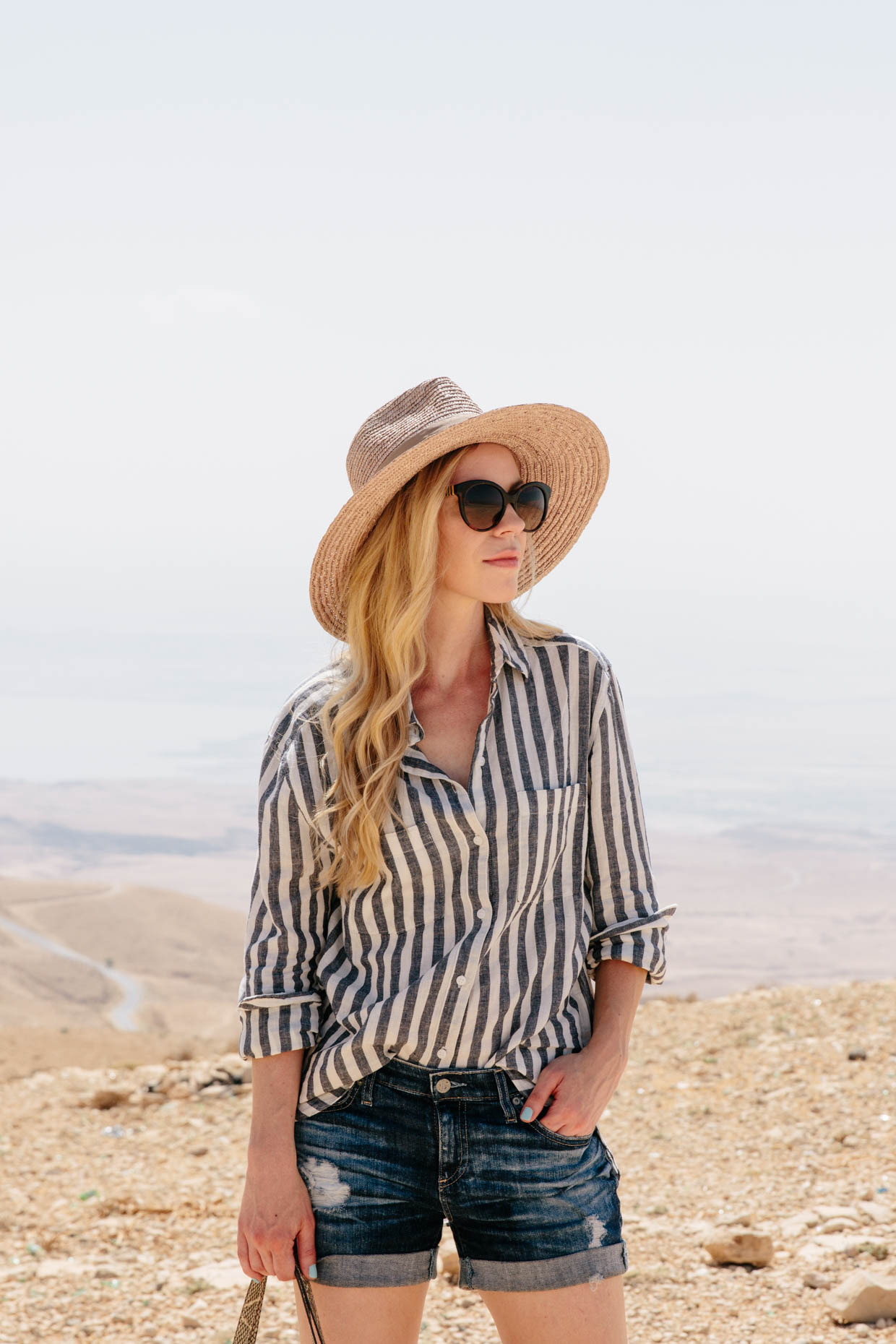 The desert heat is no joke, so I wore a light linen shirt, denim shorts, and a sun-blocking straw hat to stay as cool as possible. You may remember my shirt from this post where I wore it tied at the waist. The tunic length also makes it great for wearing with skinny jeans. I love a versatile piece (especially if it's striped) and this one has already gotten a lot of wear this season. The quality is impressive for only $30, so I definitely recommend grabbing one while it's in stock.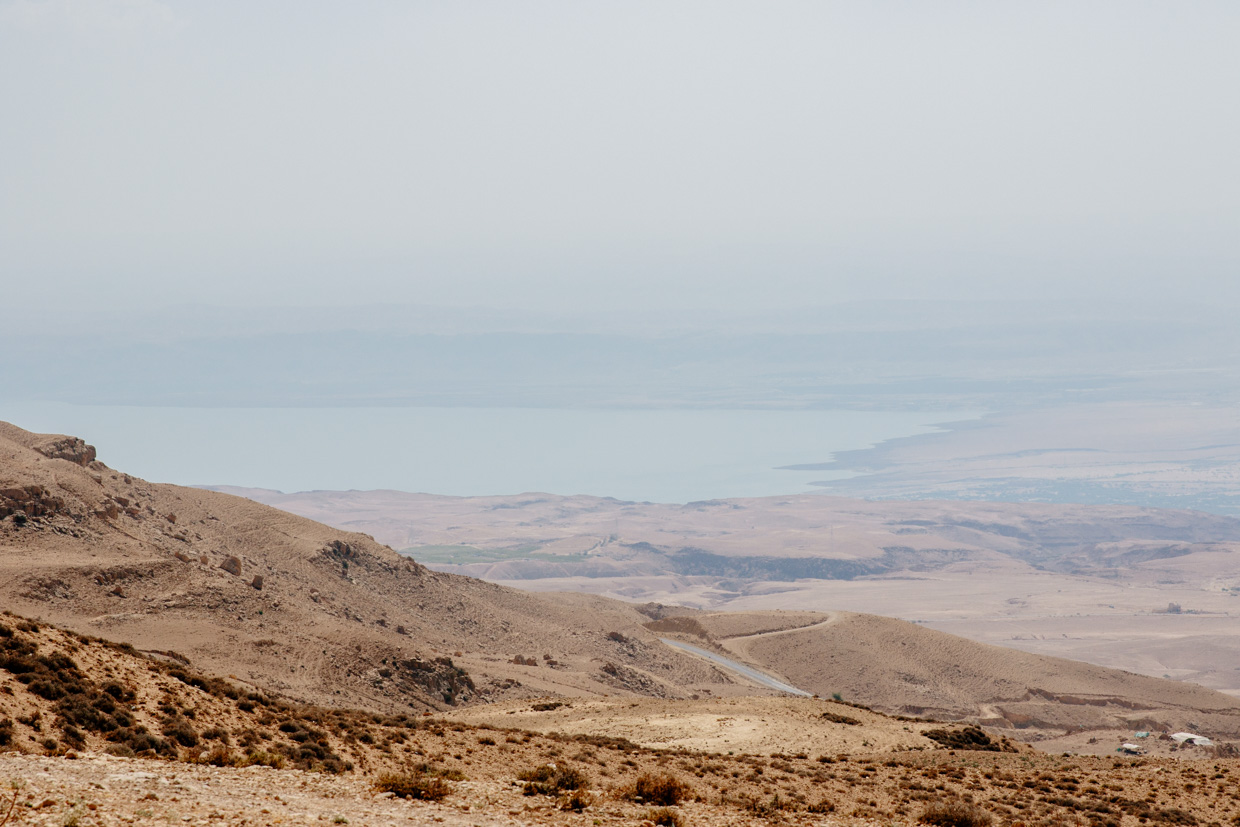 Talk about a view from the top—that's the Dead Sea off in the distance!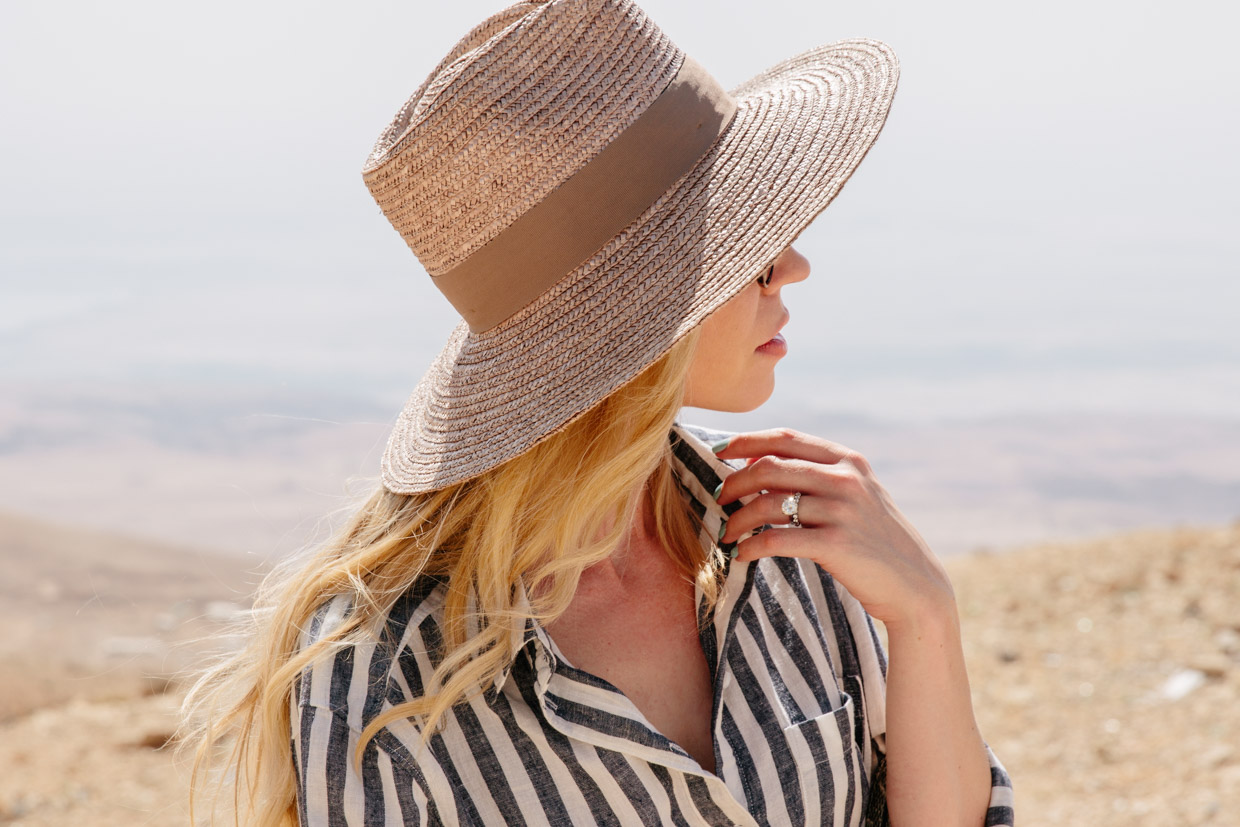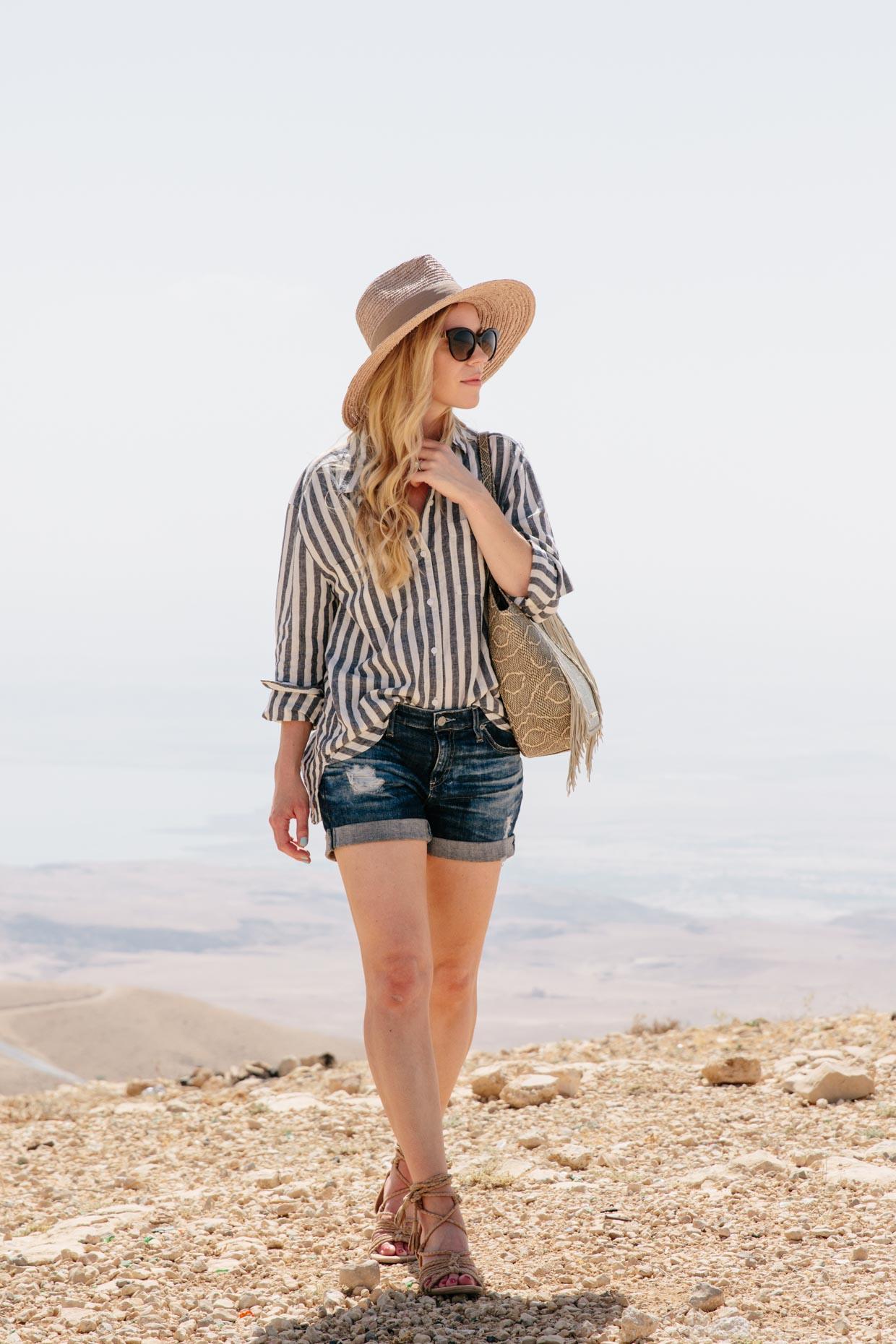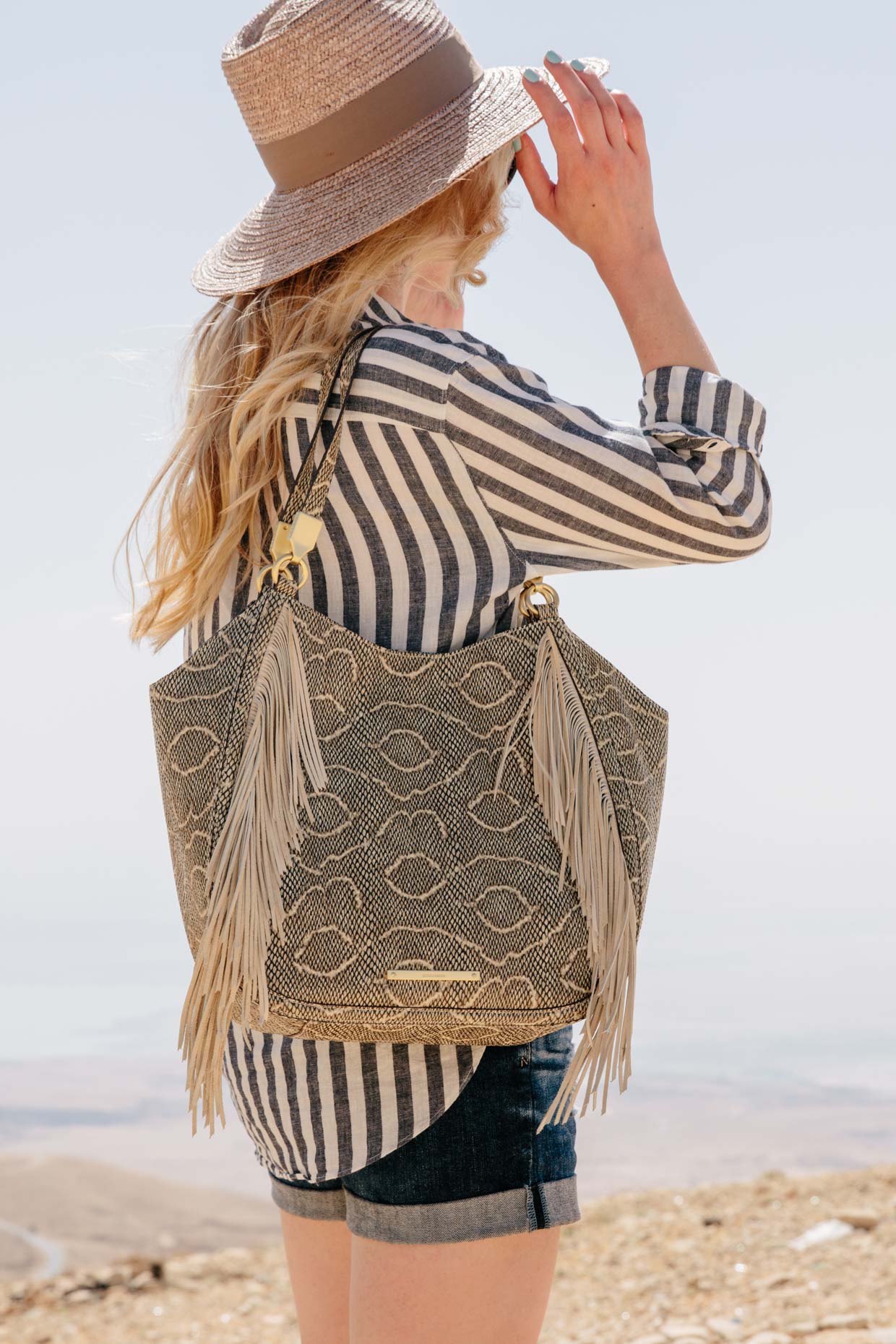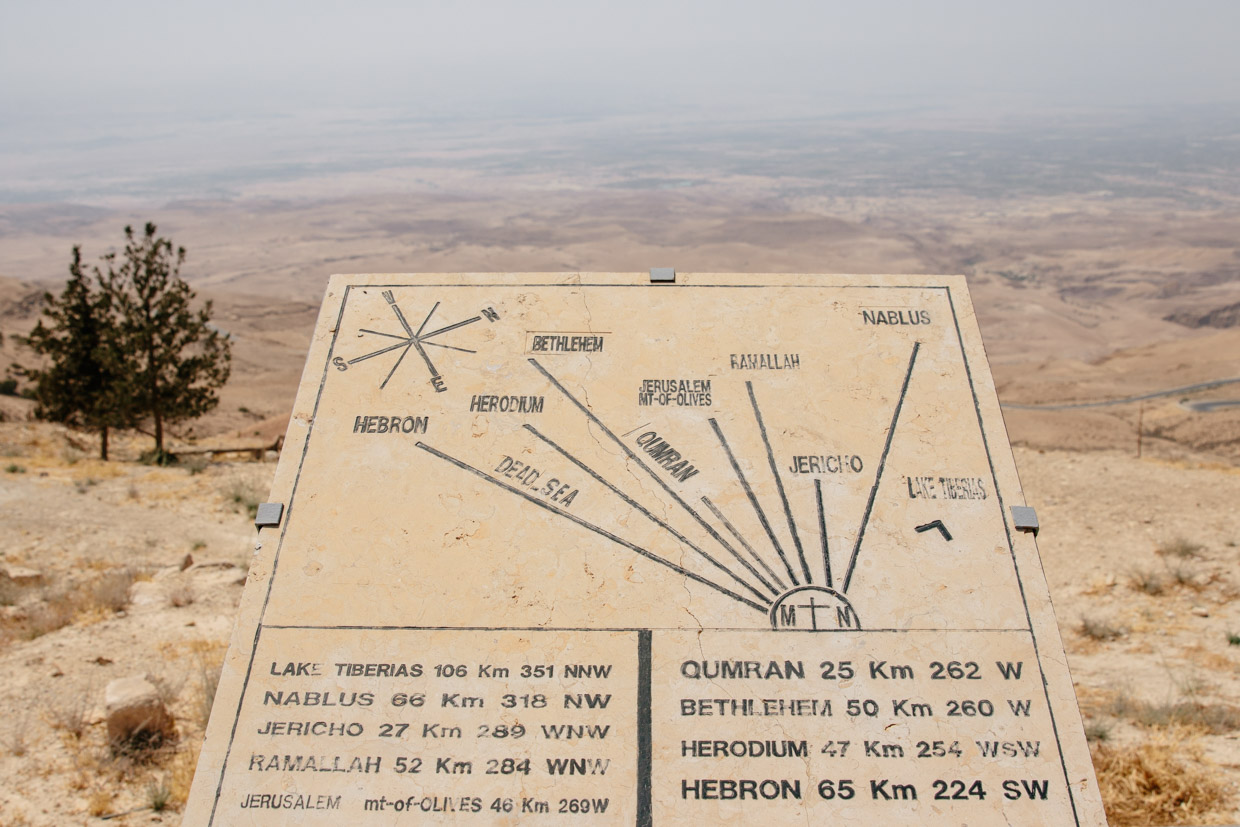 Looking at this sign still amazes me—it's hard to believe Bethlehem is so close to us! That's definitely on our list of must-see places when we plan a trip to Israel.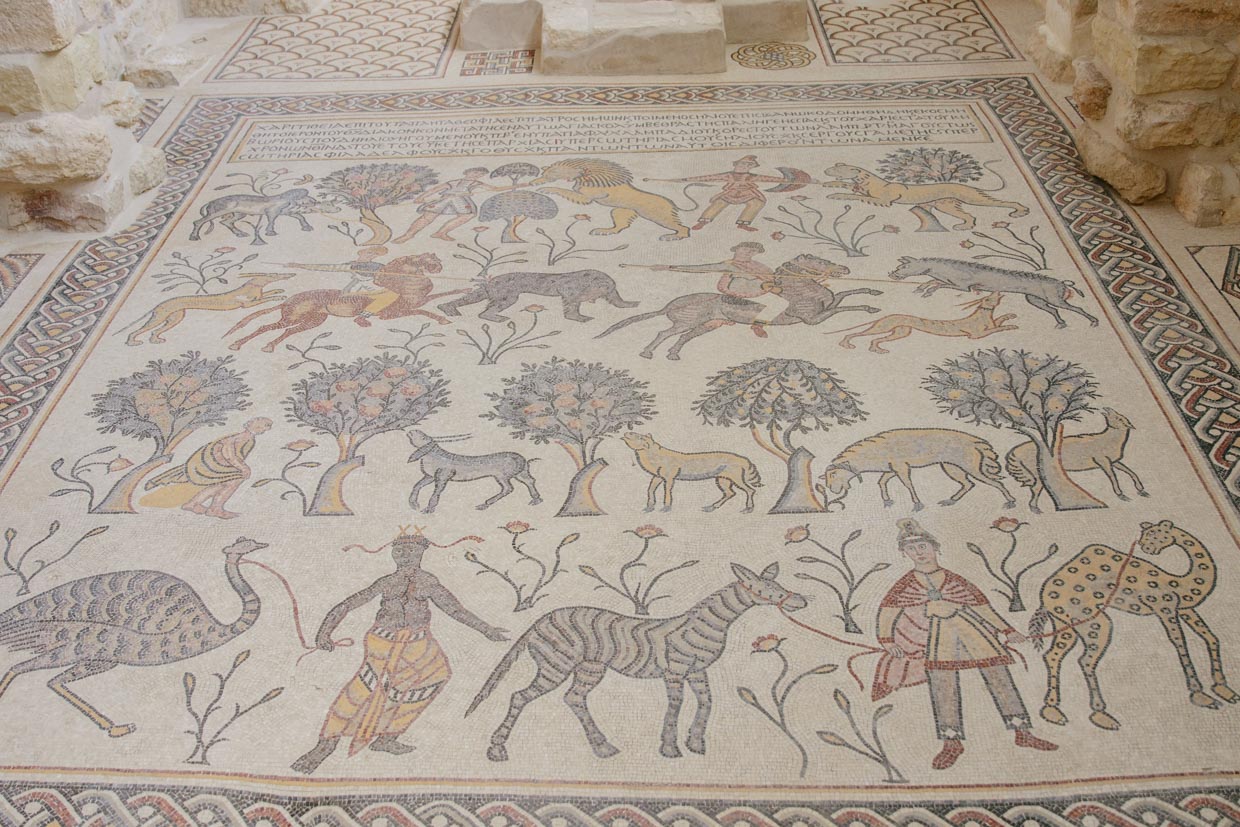 Inside the museum at Mount Nebo, there are all kinds of ancient mosaics; the individual pieces of stone are so tiny, it must have taken a LOT of time and patience to create each one.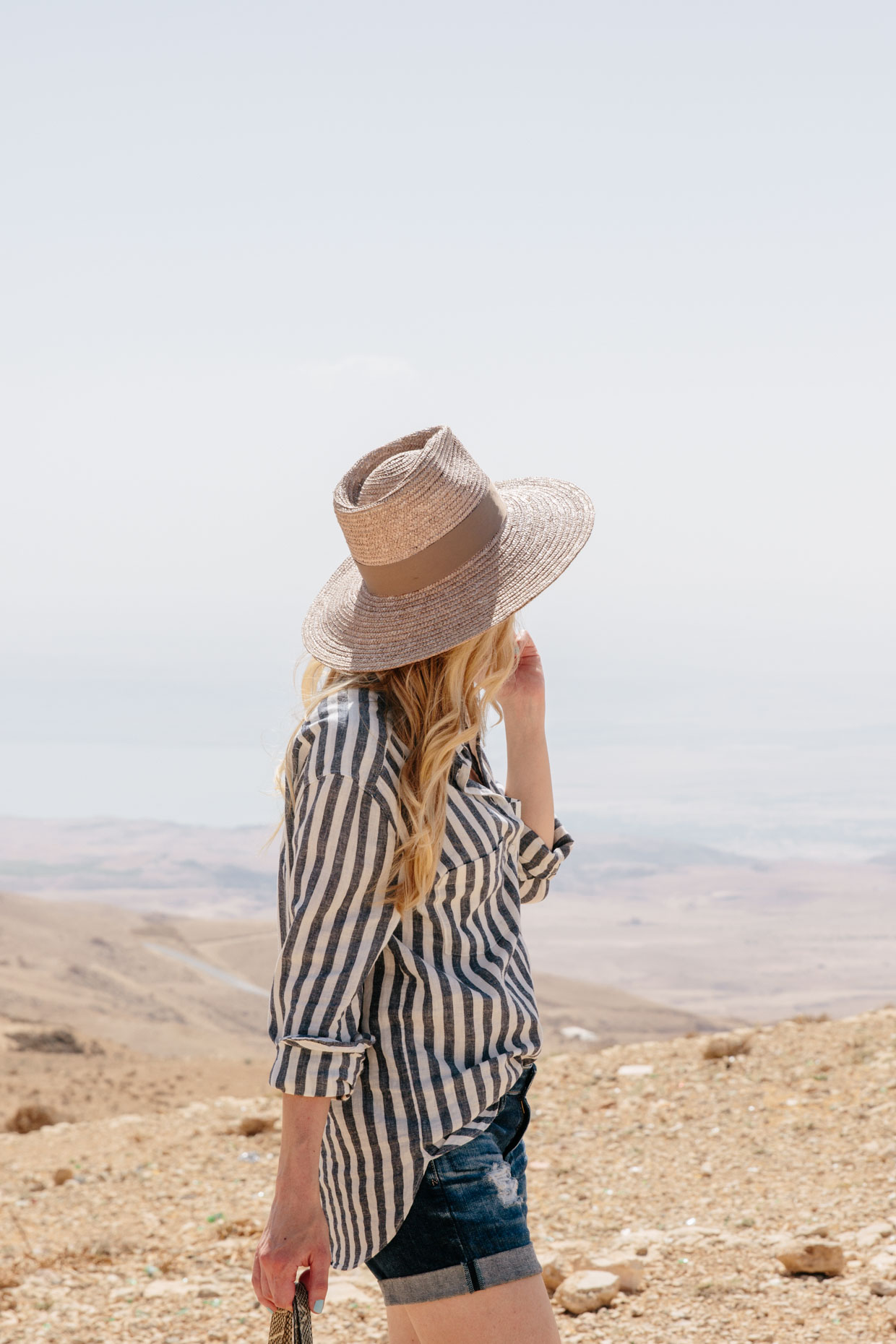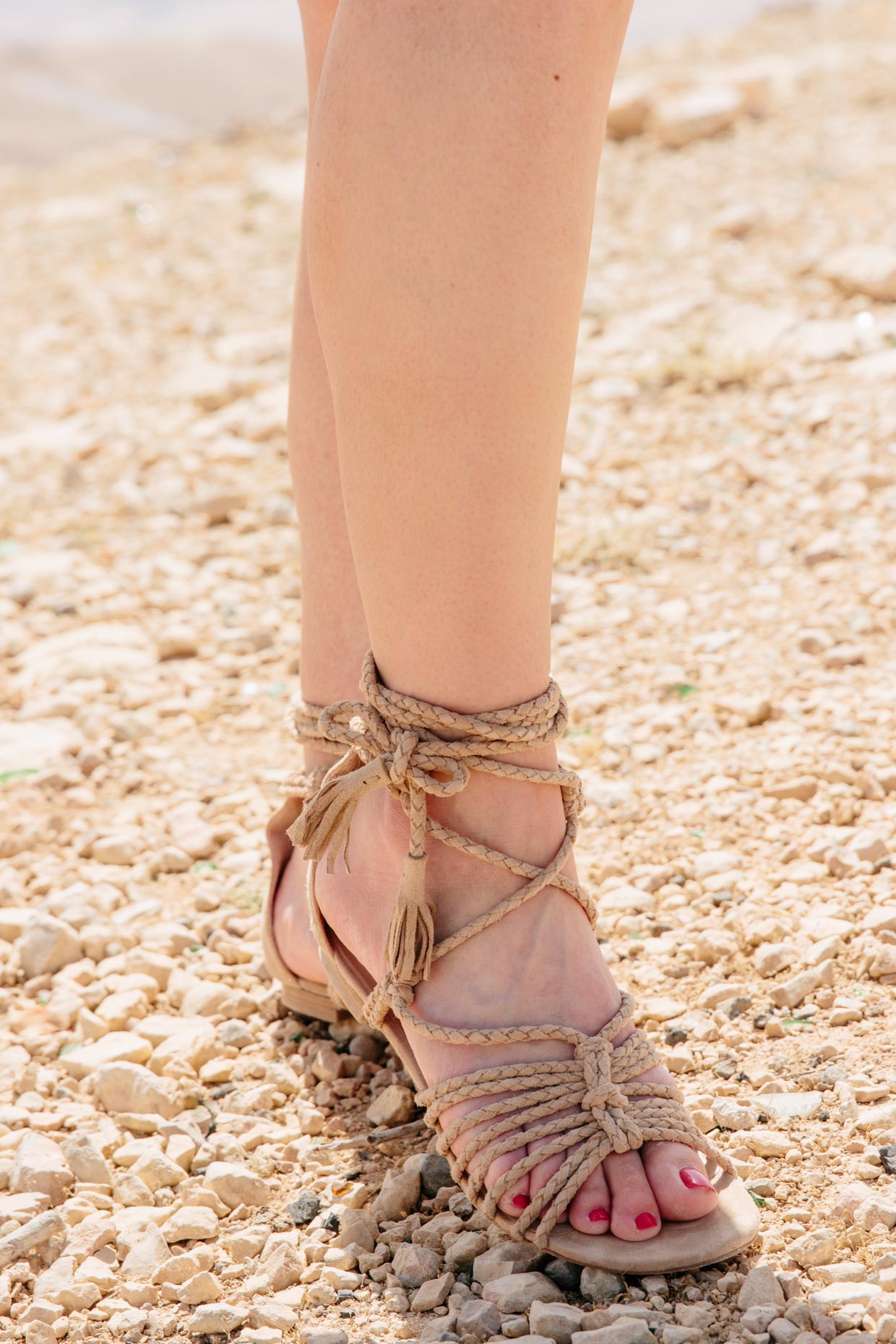 These sandals are my new favorite and just got marked down to 50% off! They are SO comfy; this was the first time wearing them and they didn't hurt my feet at all, plus the laces actually stay put where you tie them, unlike some other similar styles. Have a great Wednesday, everyone!
Shop the Post
Linking with Walking in Memphis in High Heels, Living in Color Style, Elegantly Dressed and Stylish, The Pleated Poppy, Straight A Style, On The Daily Express & Color and Grace