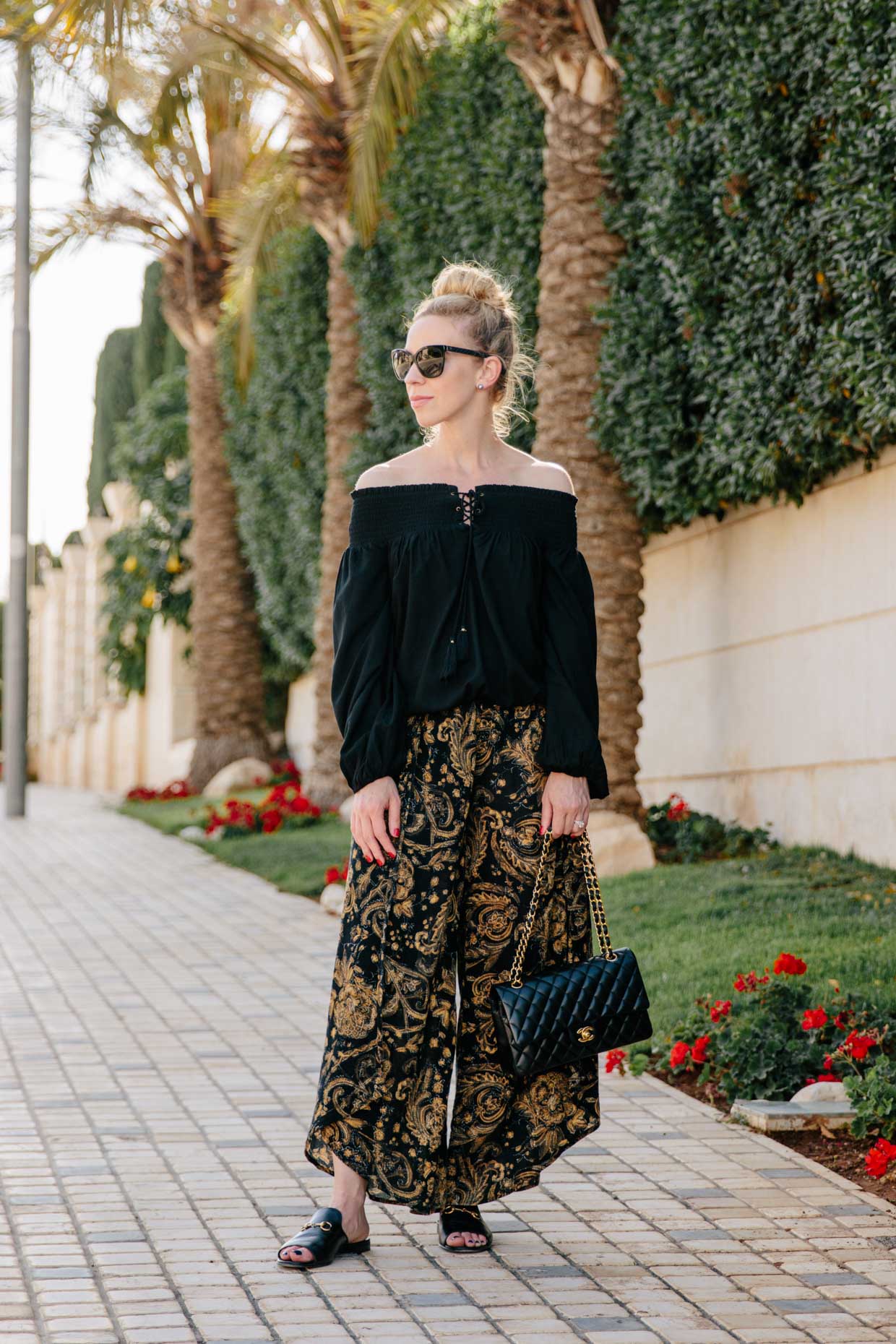 I didn't think anything of it when I wore this outfit, but when I look at these photos now, I want to start singing, 'A Whole New World' because this look is totally giving me Aladdin vibes. Obviously Aladdin didn't wear a full shirt (he had to show off his ripped physique with a sleeveless vest), but these flowy pants are definitely channeling Jasmine, don't you think?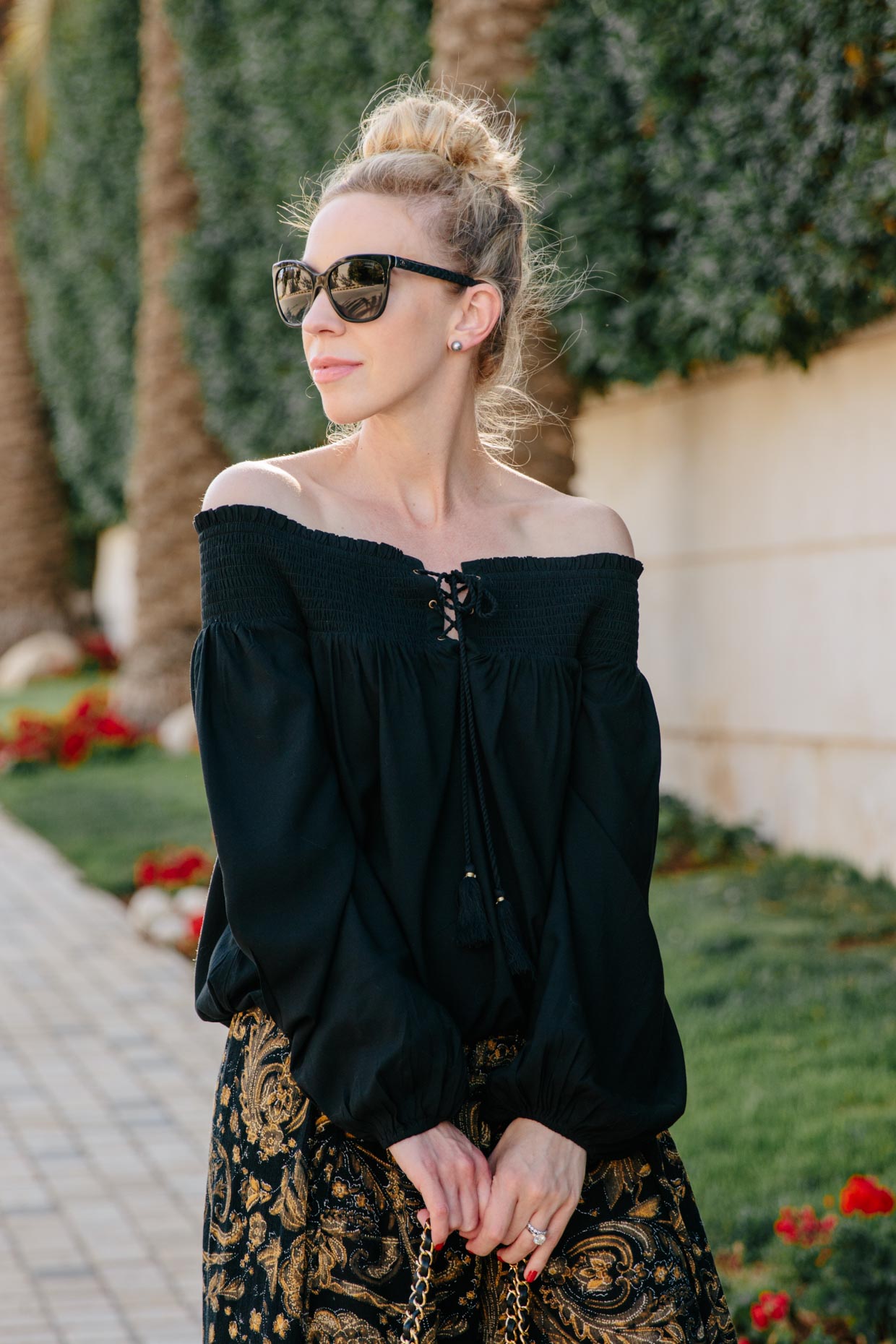 Sadly, the paisley print version of these pants sold out quickly when they went on sale, but there are a few sizes left in black. This off the shoulder top is still fully stocked and a great buy at less than $50 (also comes in off white). The lace-up detail gives it a bit of a boho vibe and the elastic really stays put where you want it, which is key for this style. It's more on the cropped side and I found it looks great with high waist jeans, too.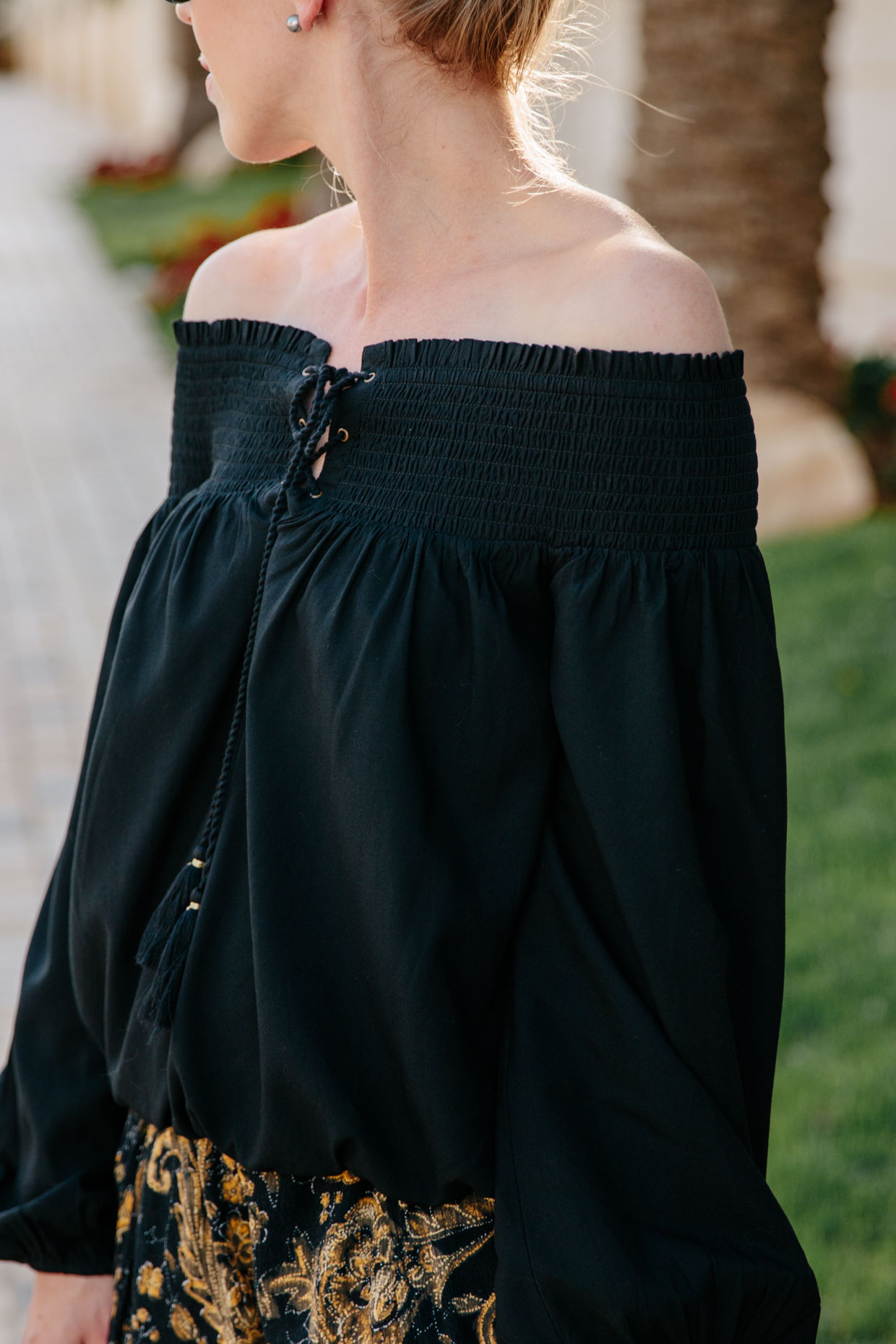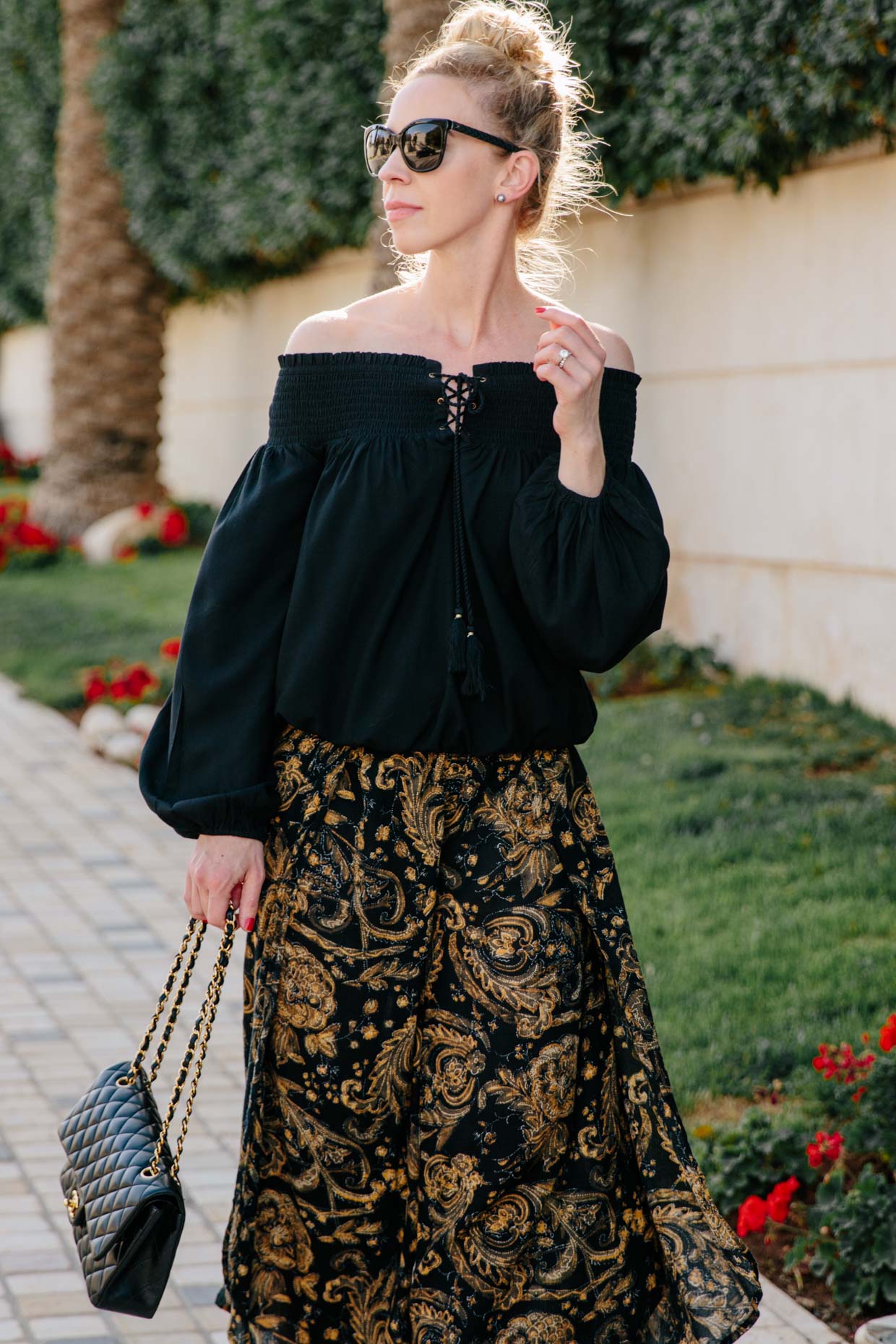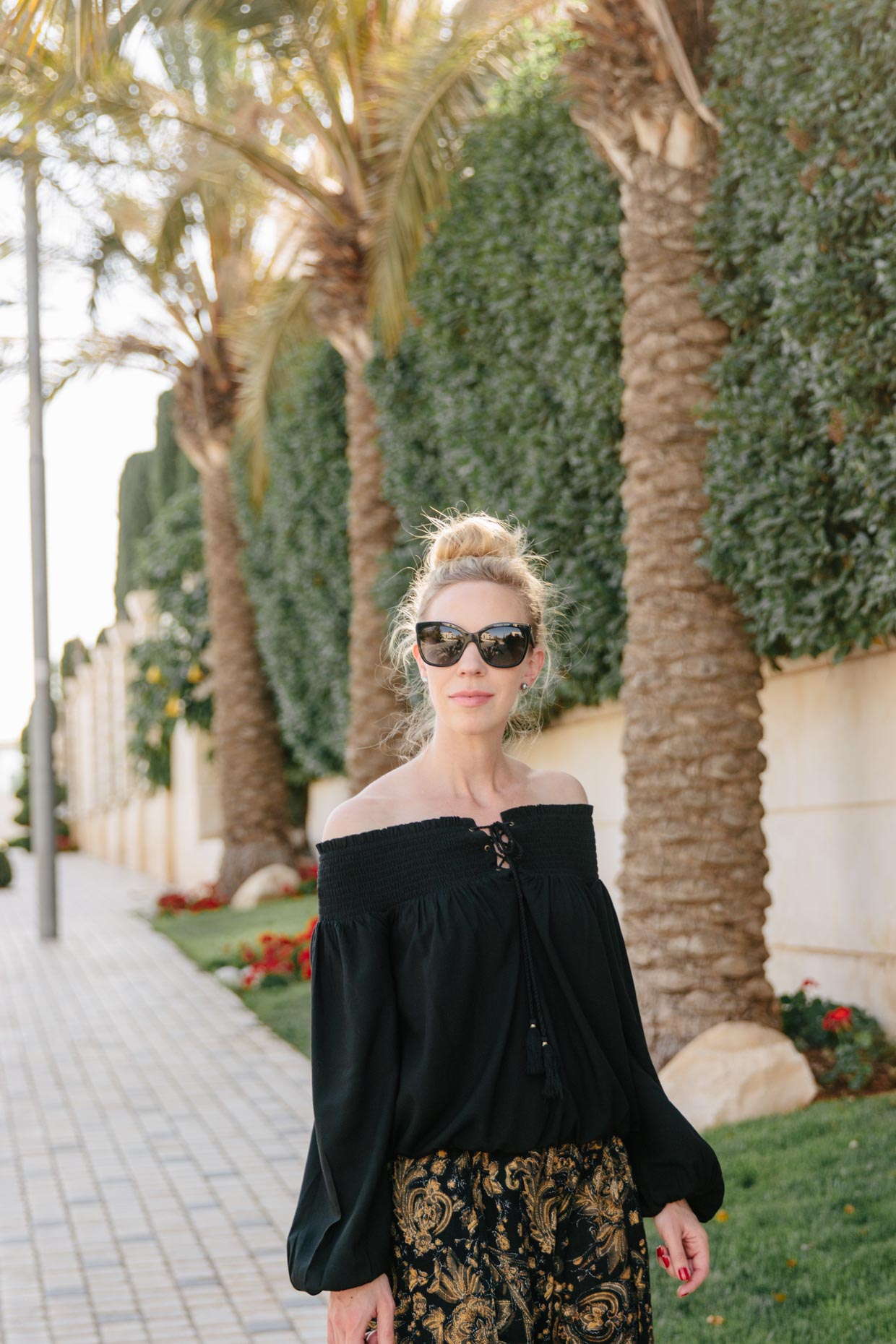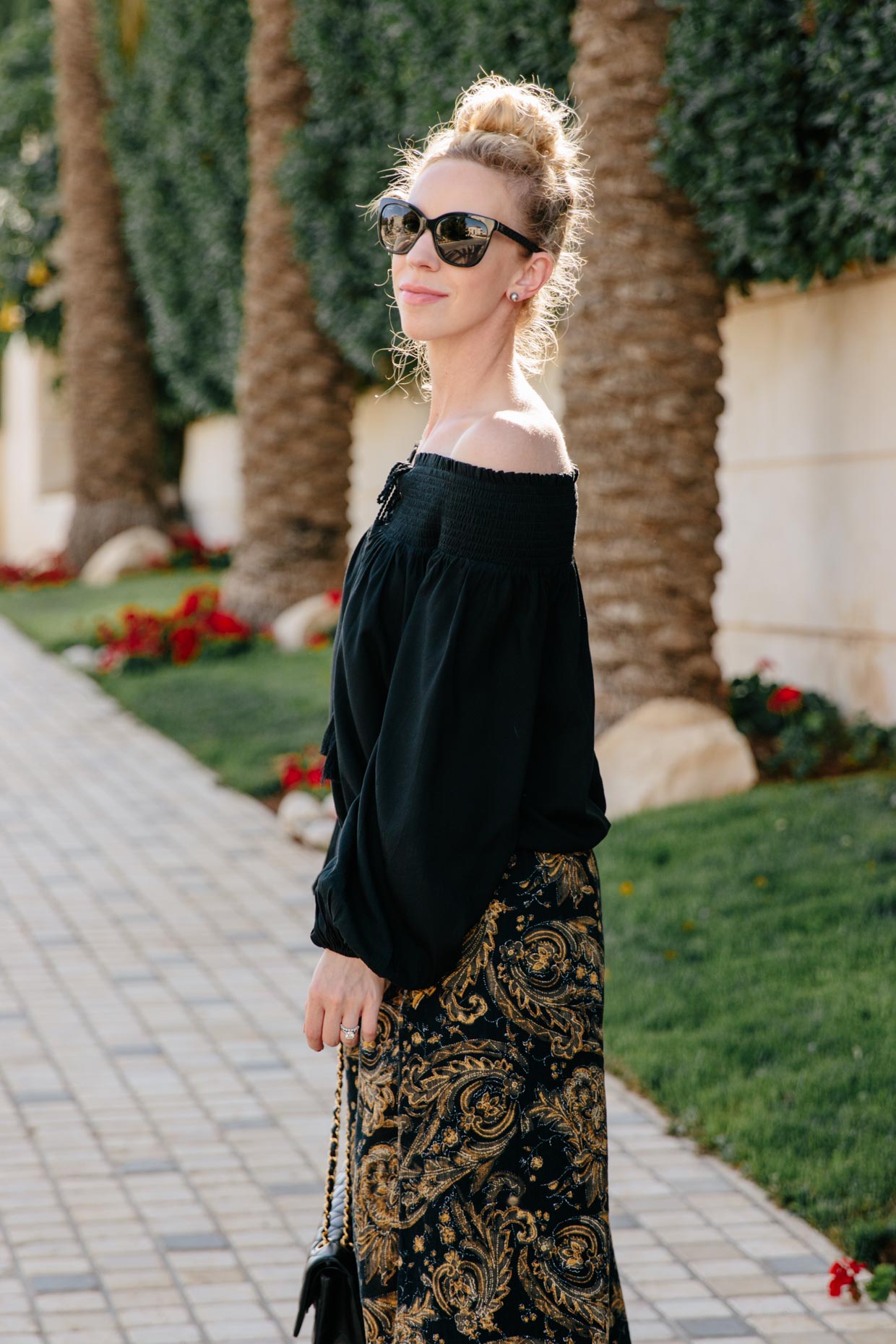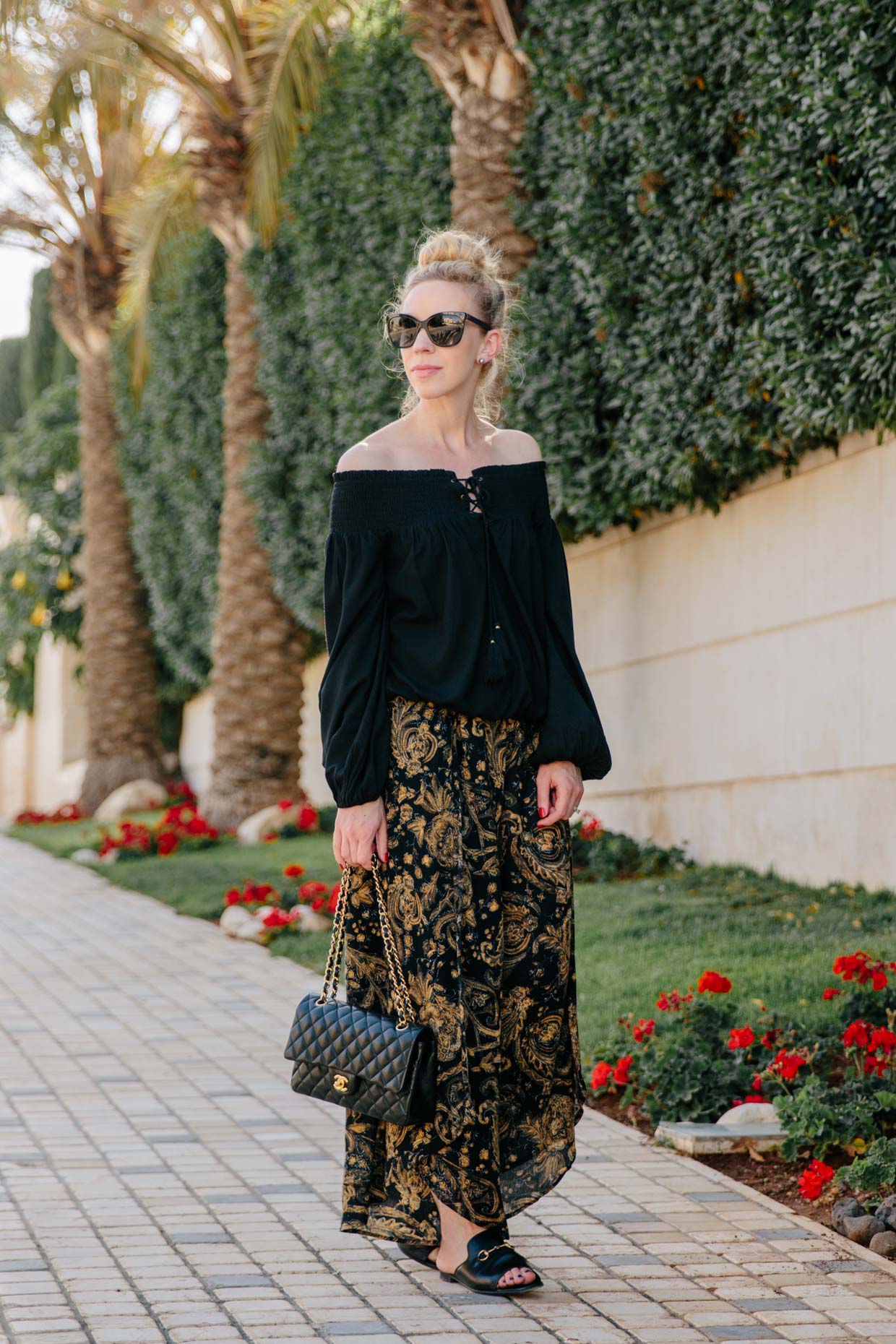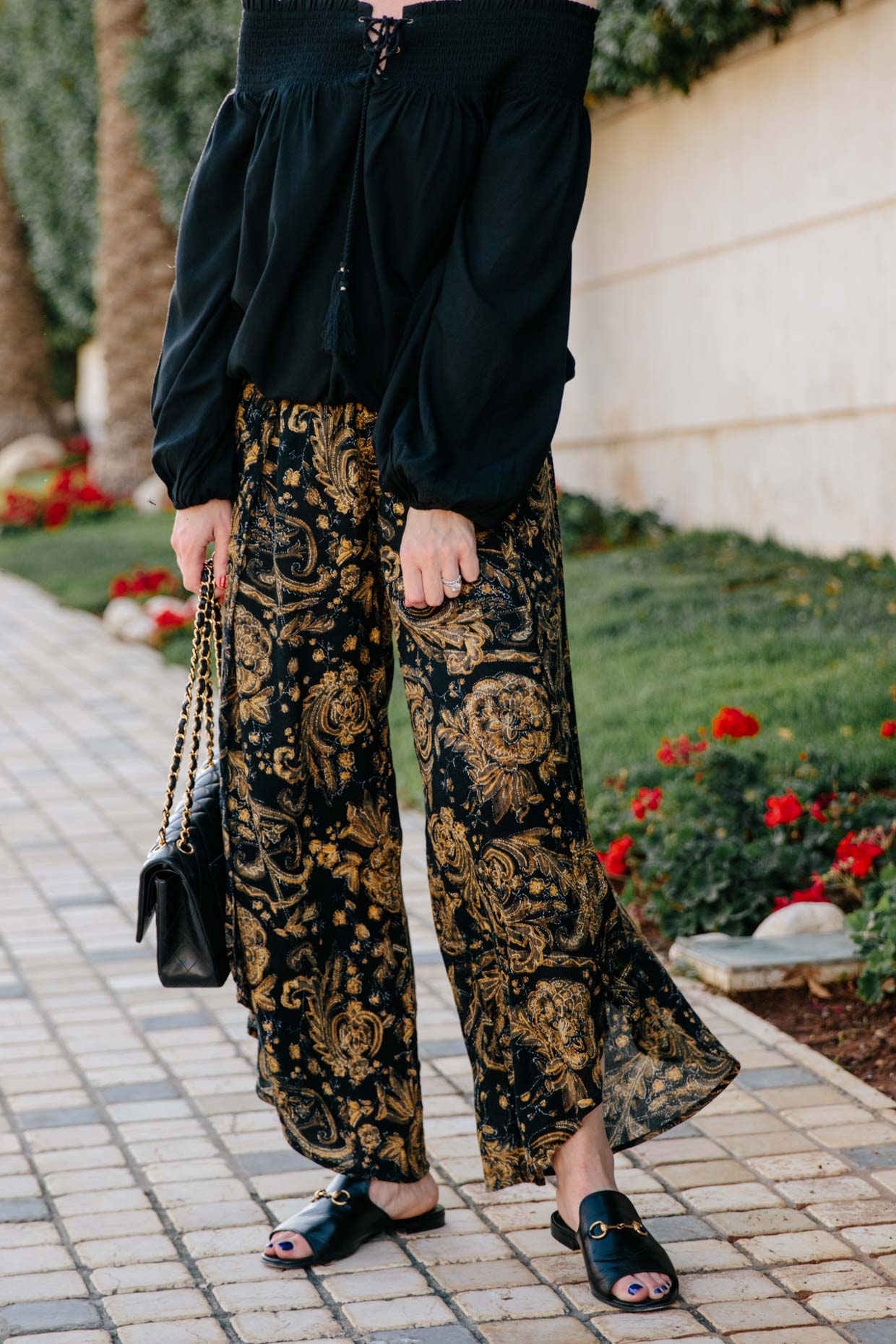 Wishing all of you a wonderful weekend ahead and thanks so much for reading!
Shop the Post
Linking with Living in Color, Stylin' in St. Louis, Happiness at Mid Life, Doused in Pink, Posh Classy Mom & Rachel the Hat