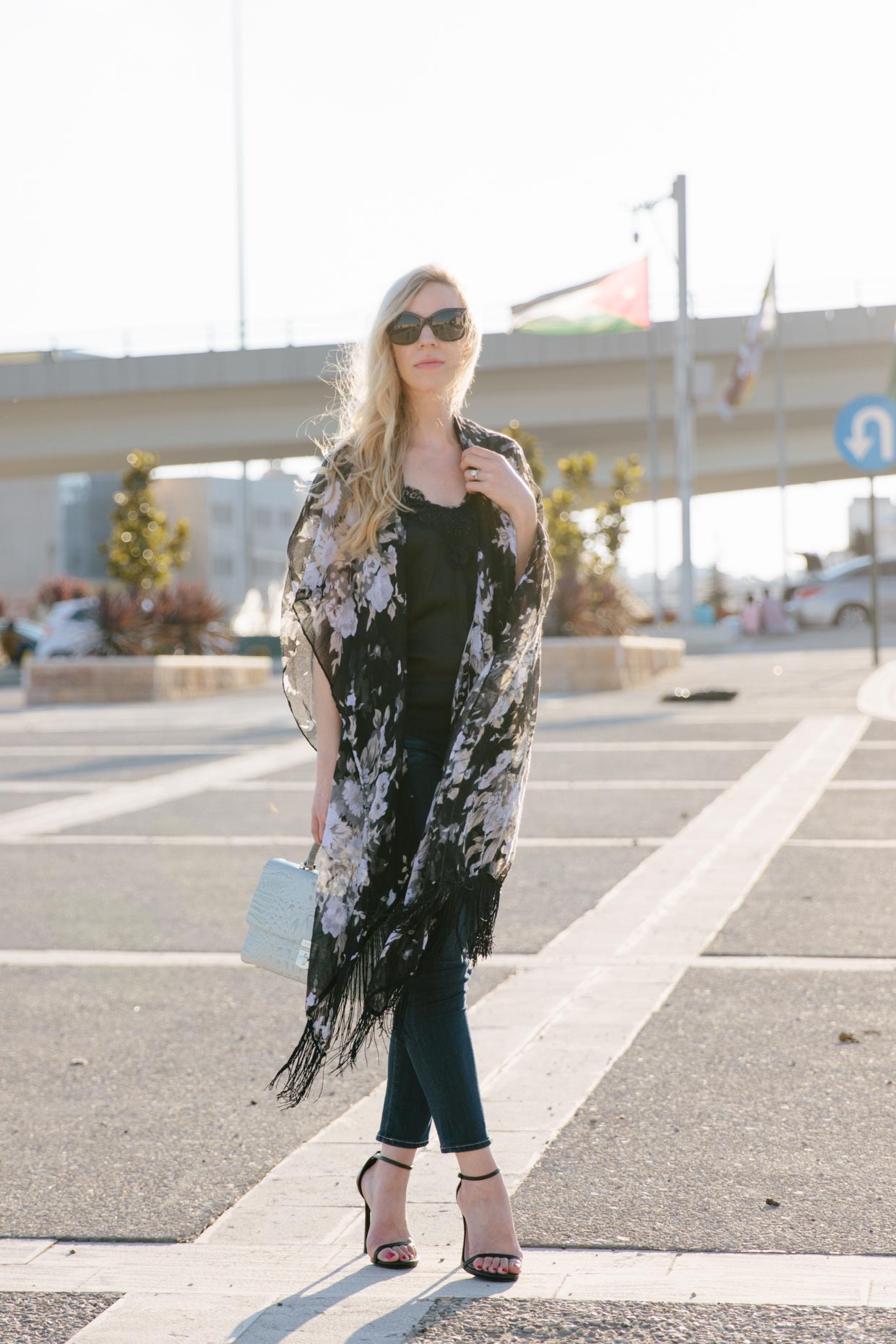 This floral print kimono was the perfect little addition over my lace camisole for an easy date night look. Last weekend, I was majorly craving pasta, so we went to an Italian restaurant in Amman (one of the few places which are open during Ramadan). In case you aren't familiar with Ramadan, I'll give a brief explanation of how it works. Muslim people observe Ramadan with a month of fasting to commemorate the first revelation of the Quran. Those who are strict in their faith will not eat, drink, or smoke during the hours from dawn until sunset, with exception given to elderly, sick, or pregnant individuals. Whether you're Muslim or not, it's literally against the law to be caught eating or drinking in public, with a hefty fine or even jail time attached if you get caught! You can imagine how difficult that is for someone who has never lived in a Middle Eastern country—especially because this time of year it's hot outside and you automatically want to reach for your water bottle. Many restaurants and businesses are closed or have short hours for the month that it lasts; this year Ramadan will end on June 24th.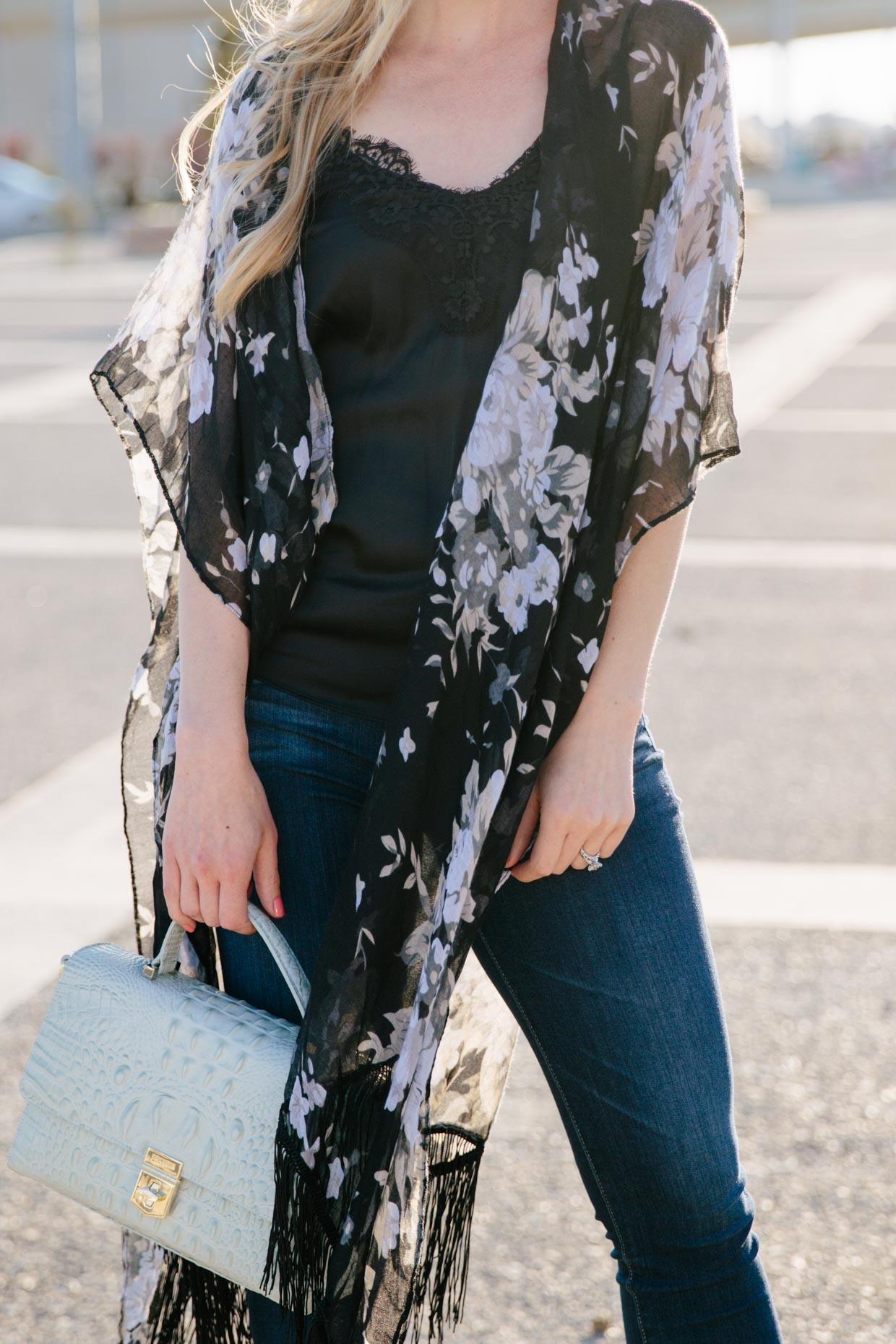 So, back to this kimono—it adds a romantic touch to a simple cami/jeans combo like this or a fitted dress, and the best part is its price tag of $25! The long length works for wrapping as a scarf, too.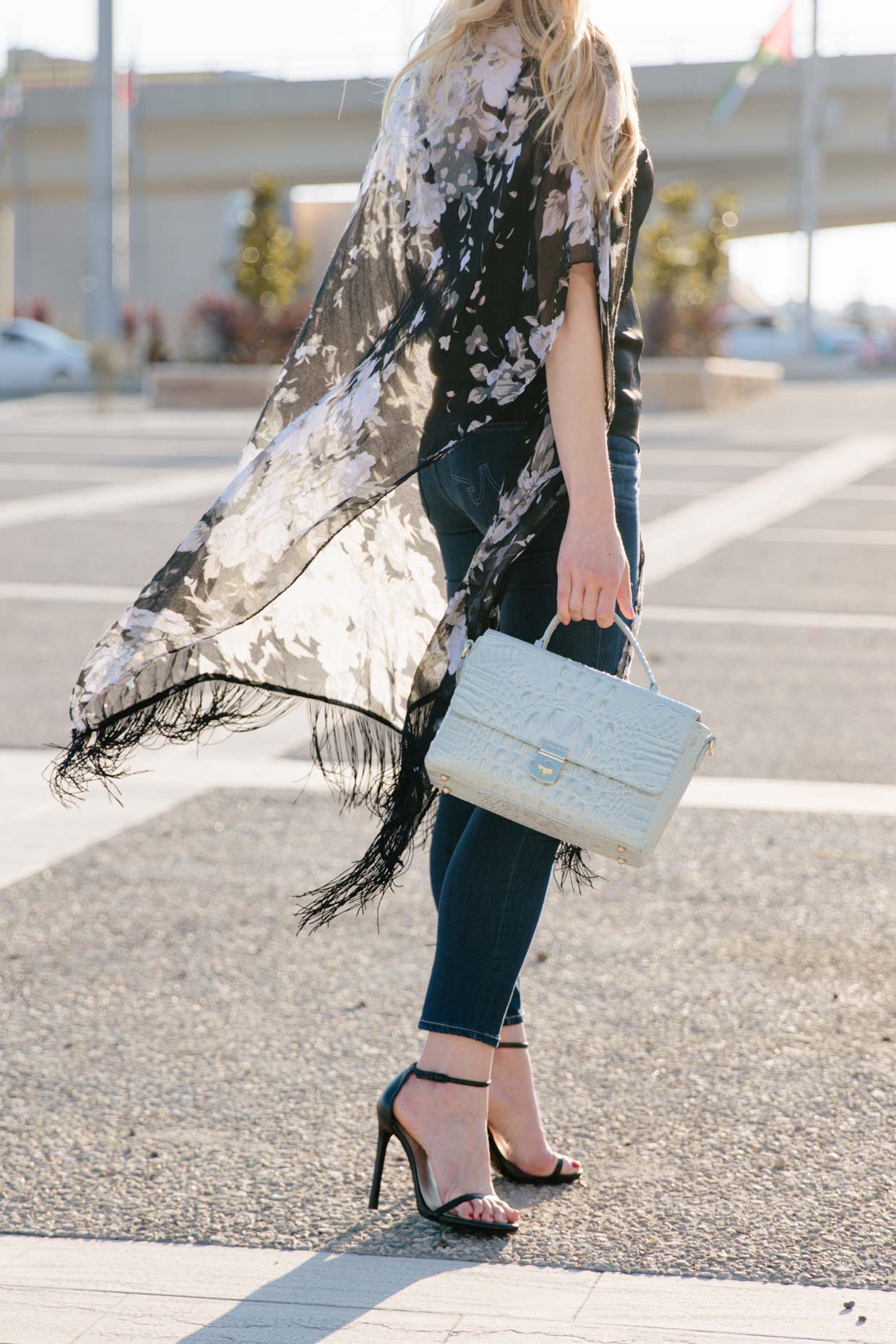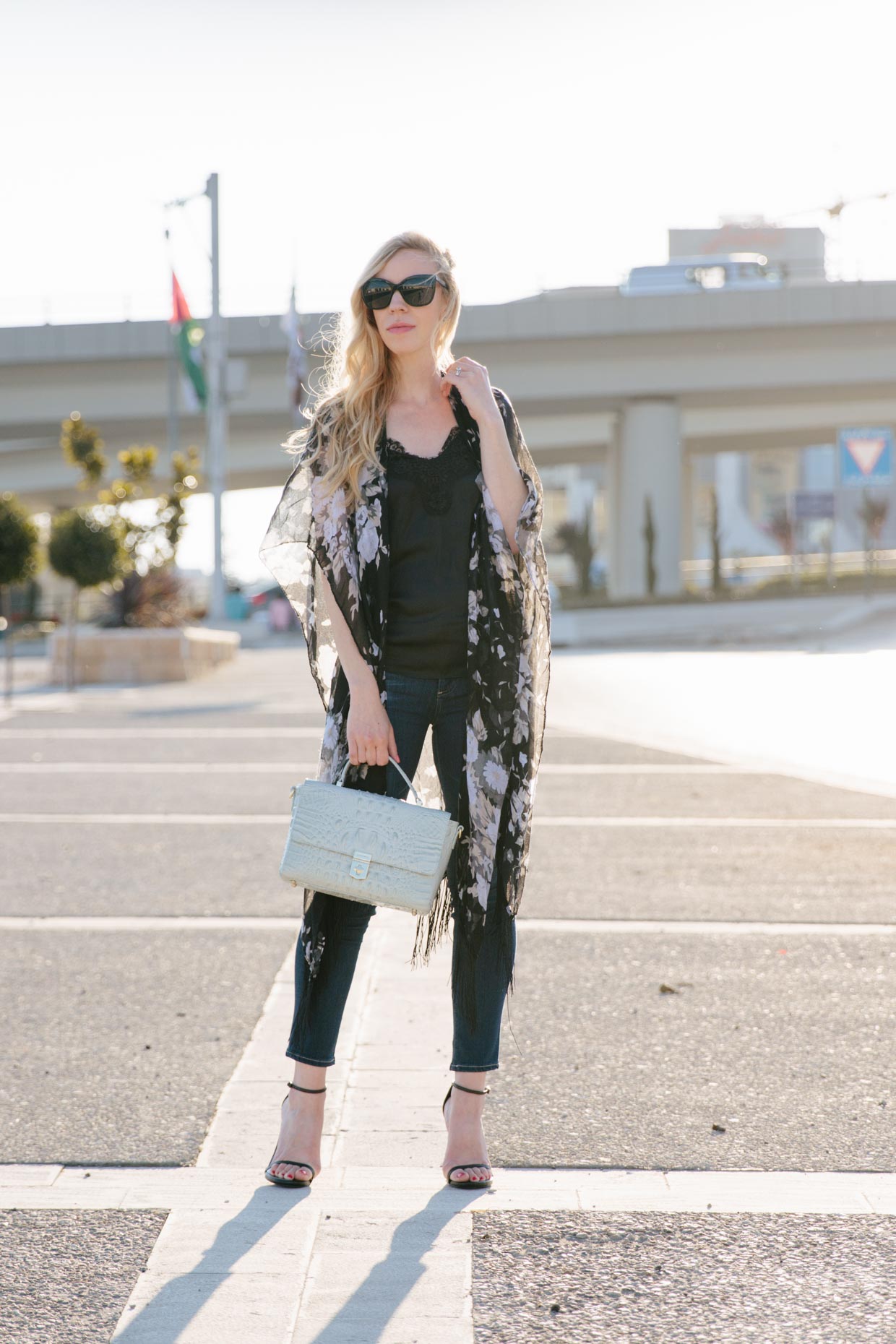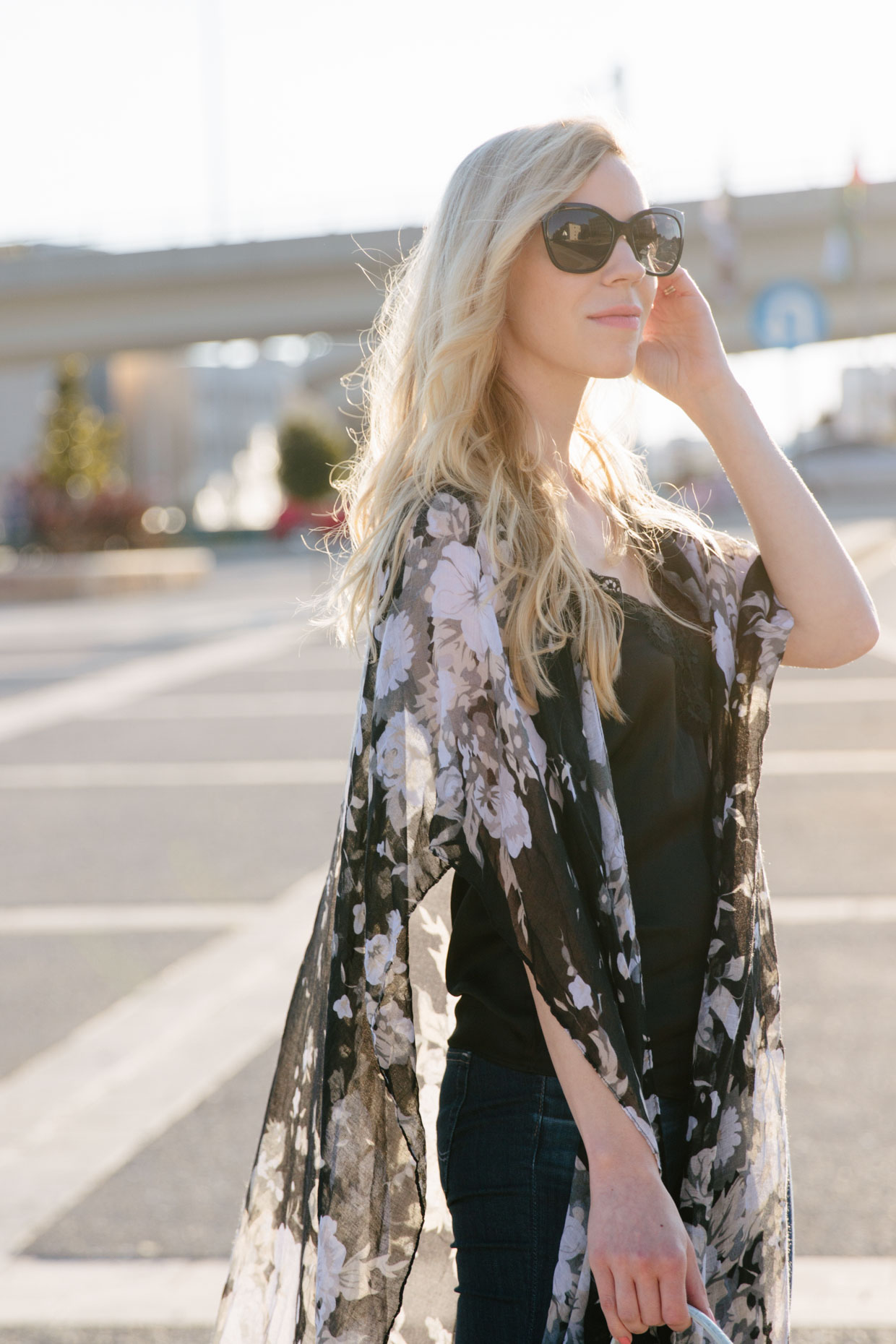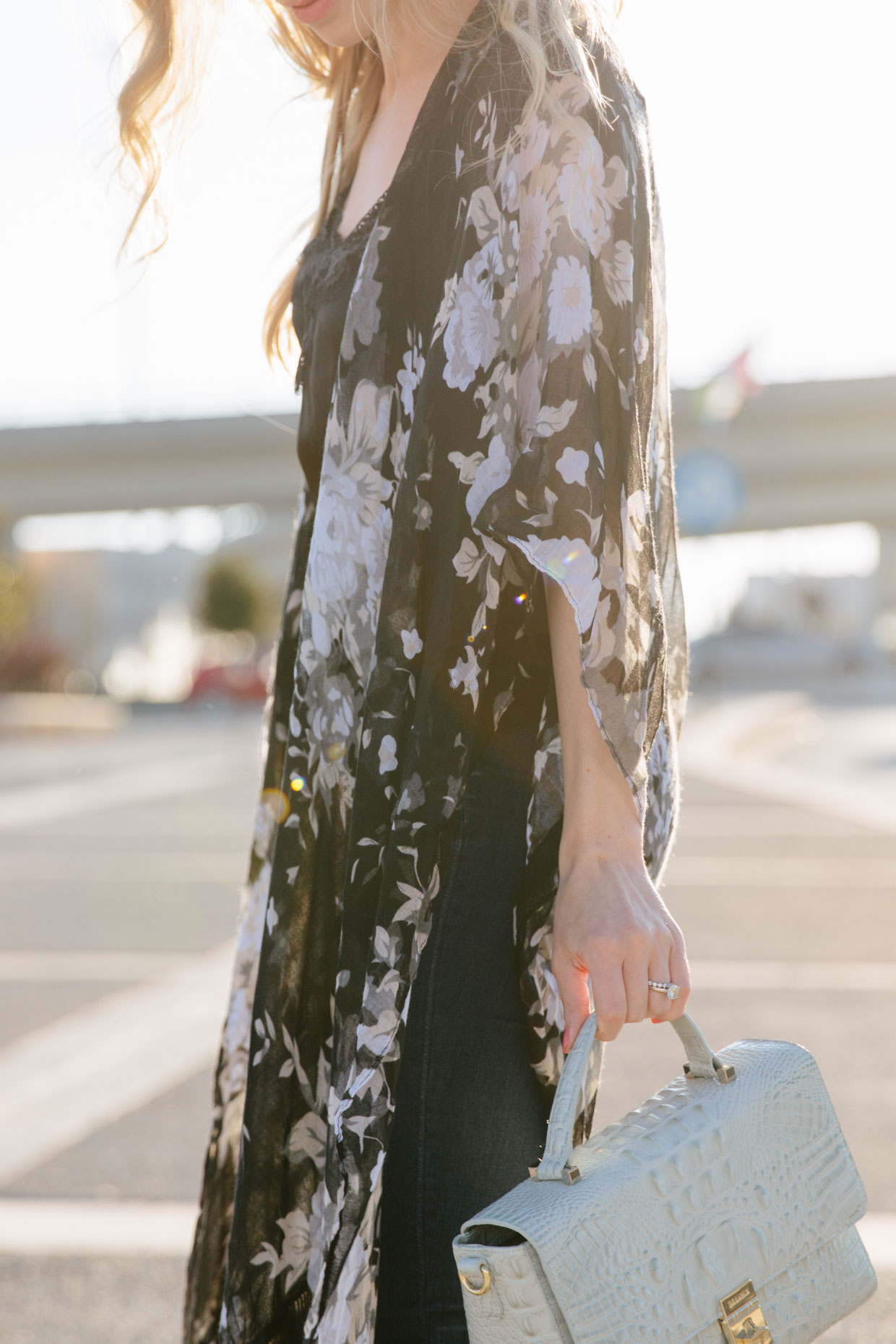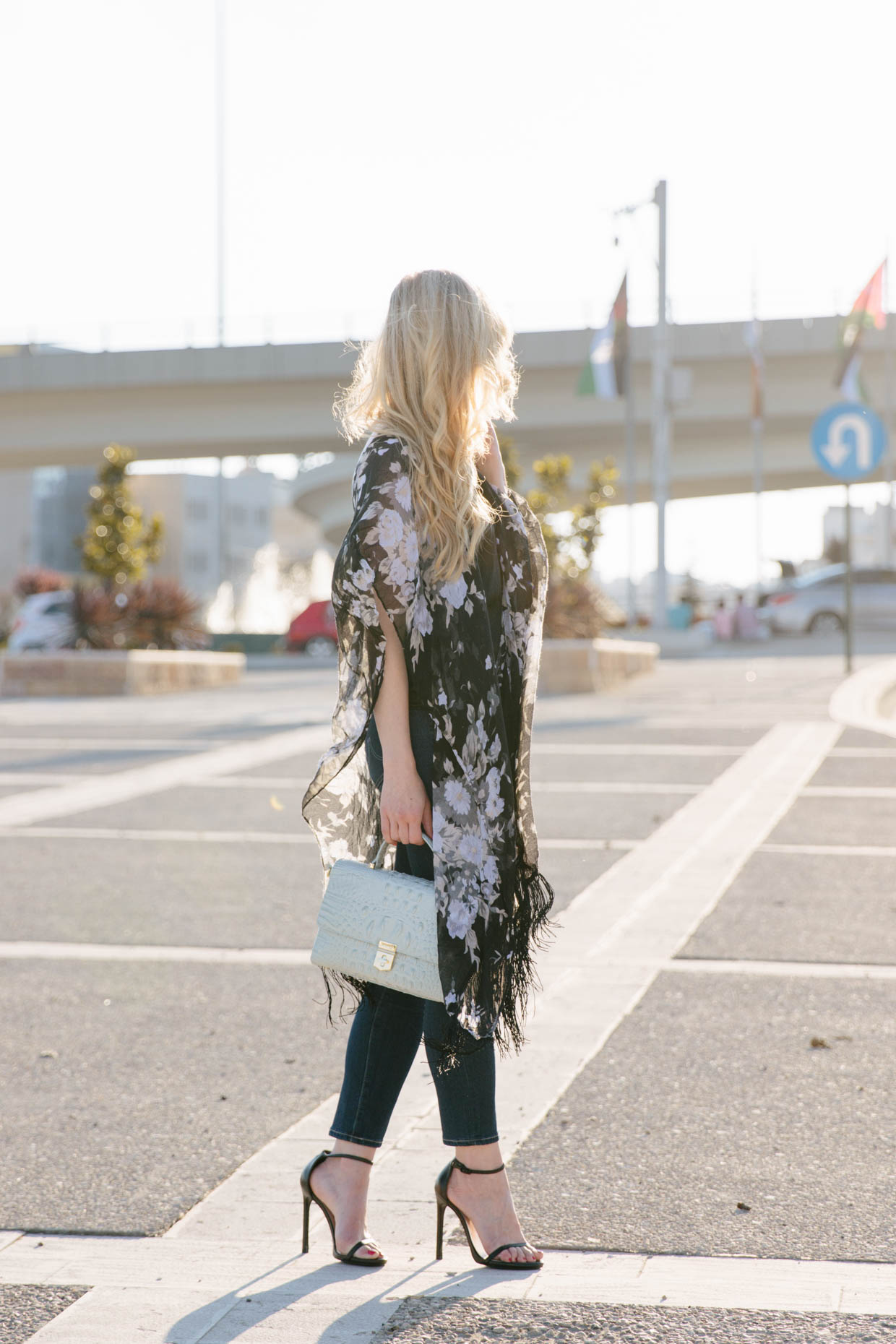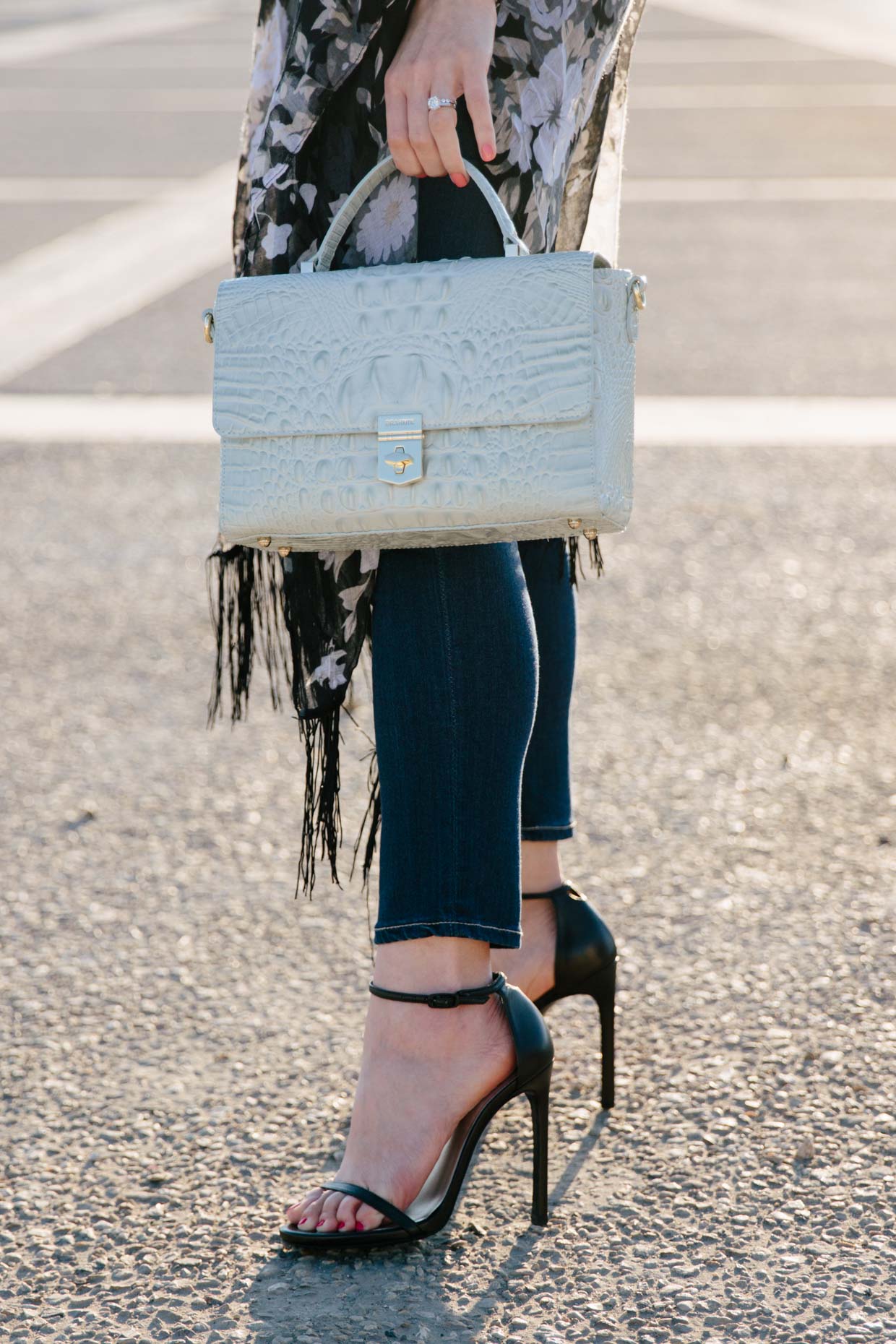 We've almost made it to the weekend—hope yours is going well!
Shop the Post
Linking with Walking in Memphis in High Heels, Living in Color Style, Elegantly Dressed and Stylish, The Pleated Poppy, Straight A Style, On The Daily Express & Color and Grace