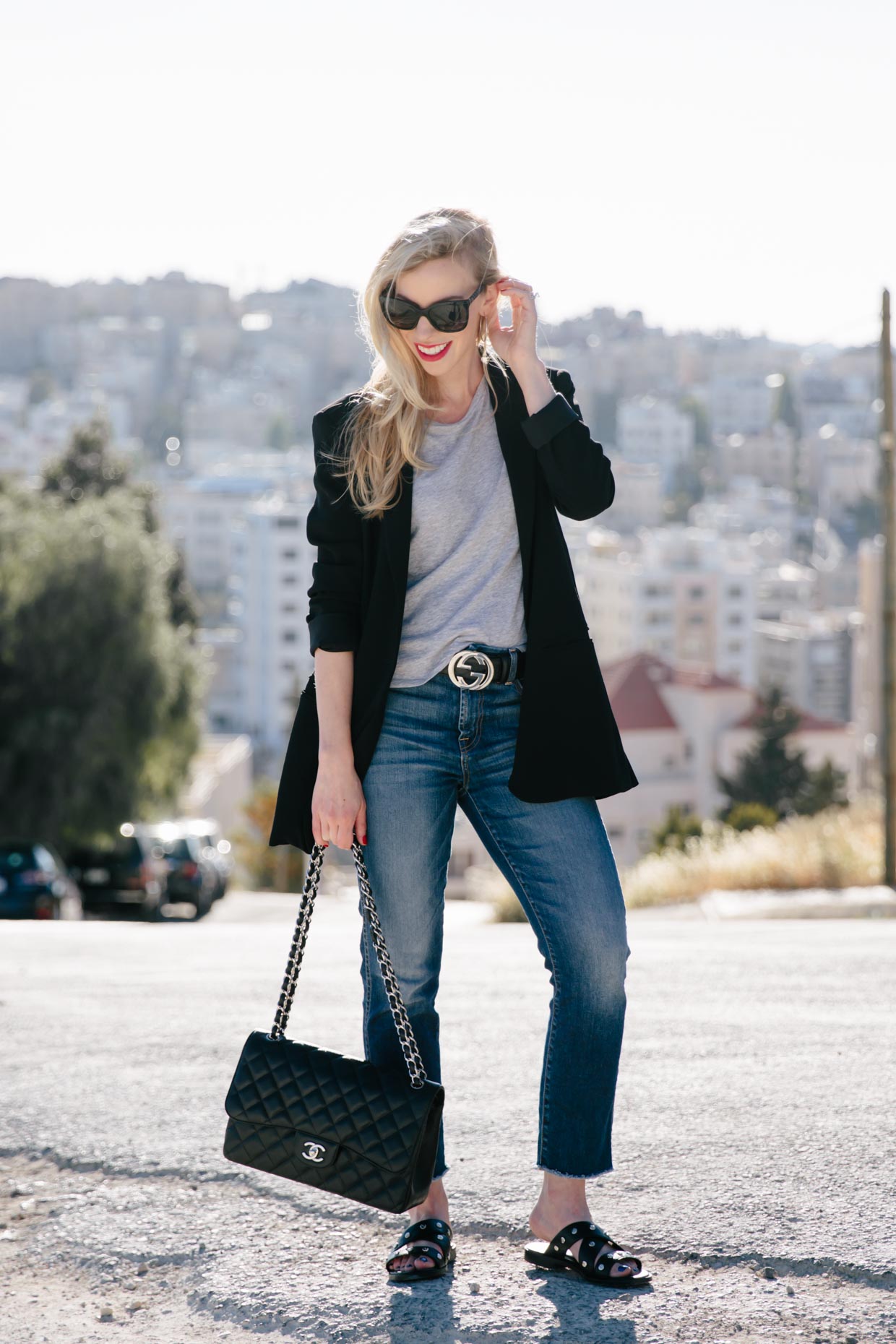 TGIF! My husband and I are on a mission this weekend to try and get the last of the boxes unpacked and the rest of our apartment in order. For me, getting my office and closets organized is the WORST. I tend to just scoot boxes off to the side so the room looks presentable but this time I'm determined to have everything in a place of its own.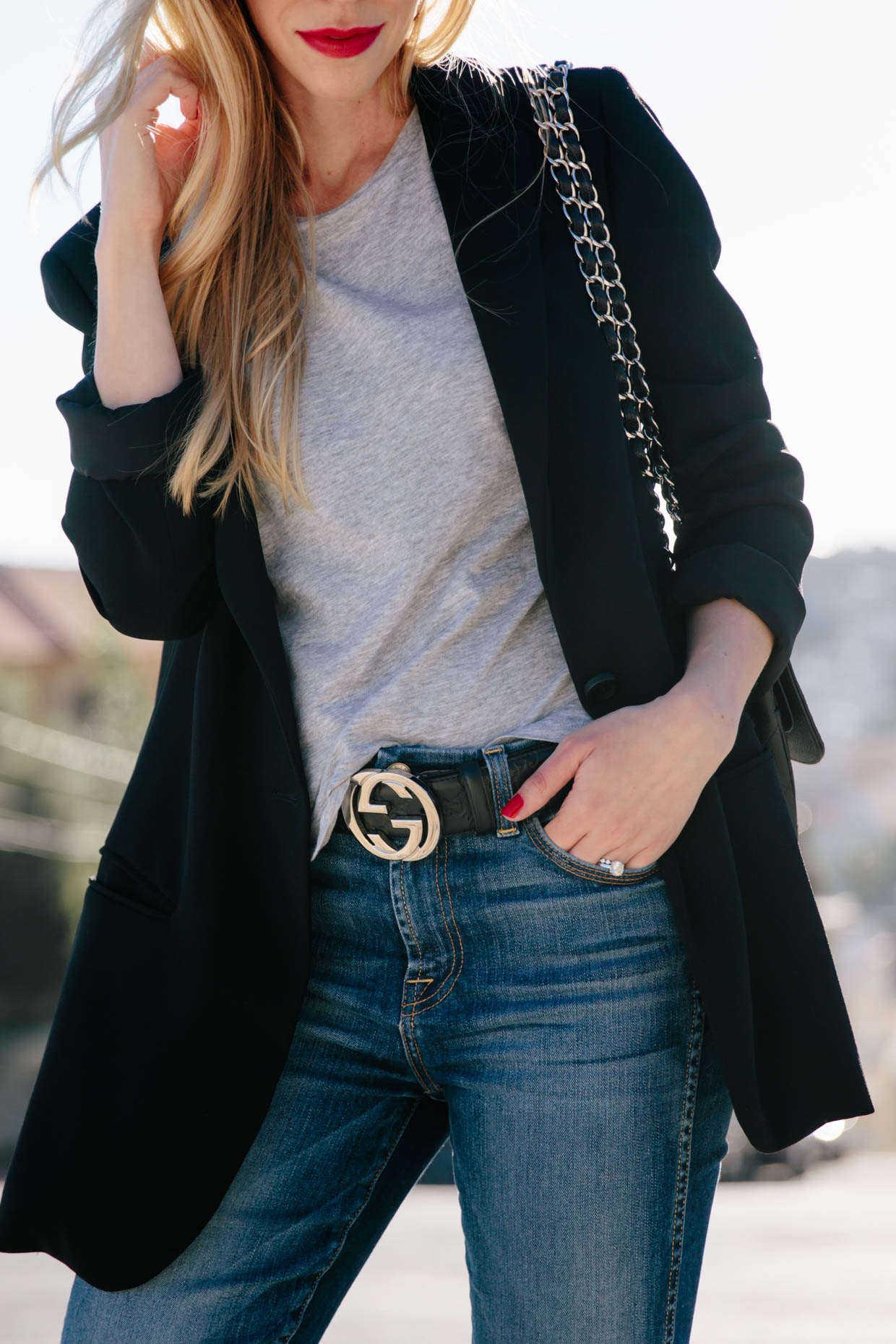 A blazer, tee and jeans will forever be a go-to look for me, and one I intend to keep recreating even throughout pregnancy. I just started my second trimester and know the days for wearing non-maternity jeans are probably numbered, so I'm living in my favorites while I still can (that goes for belts, too!) I actually just ordered a few pairs of maternity jeans, and while I do love them, I'm refusing to wear until absolutely necessary. I also ordered this belly band to wear with my regular jeans when I can't button them anymore, so I'll let you know how well it works!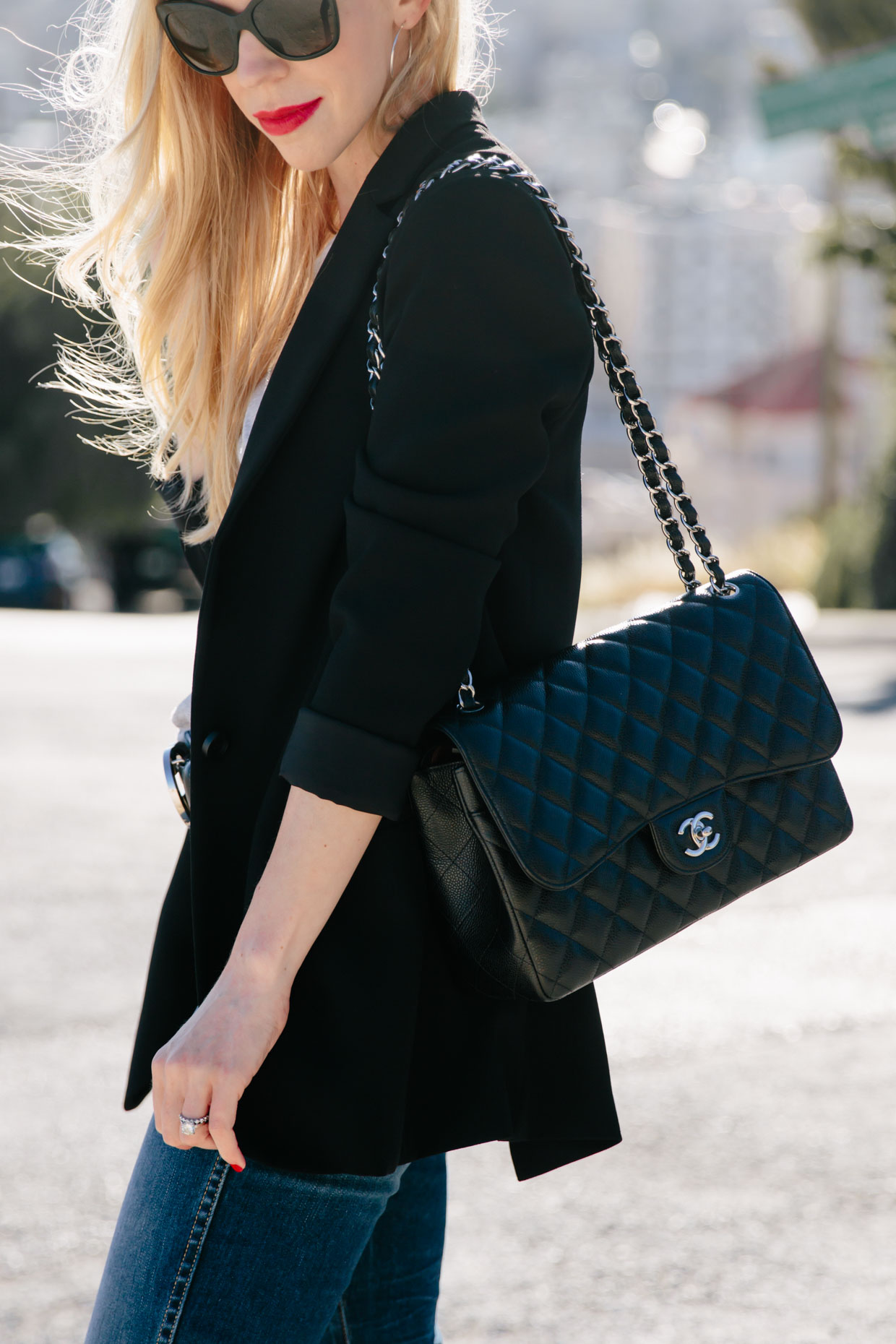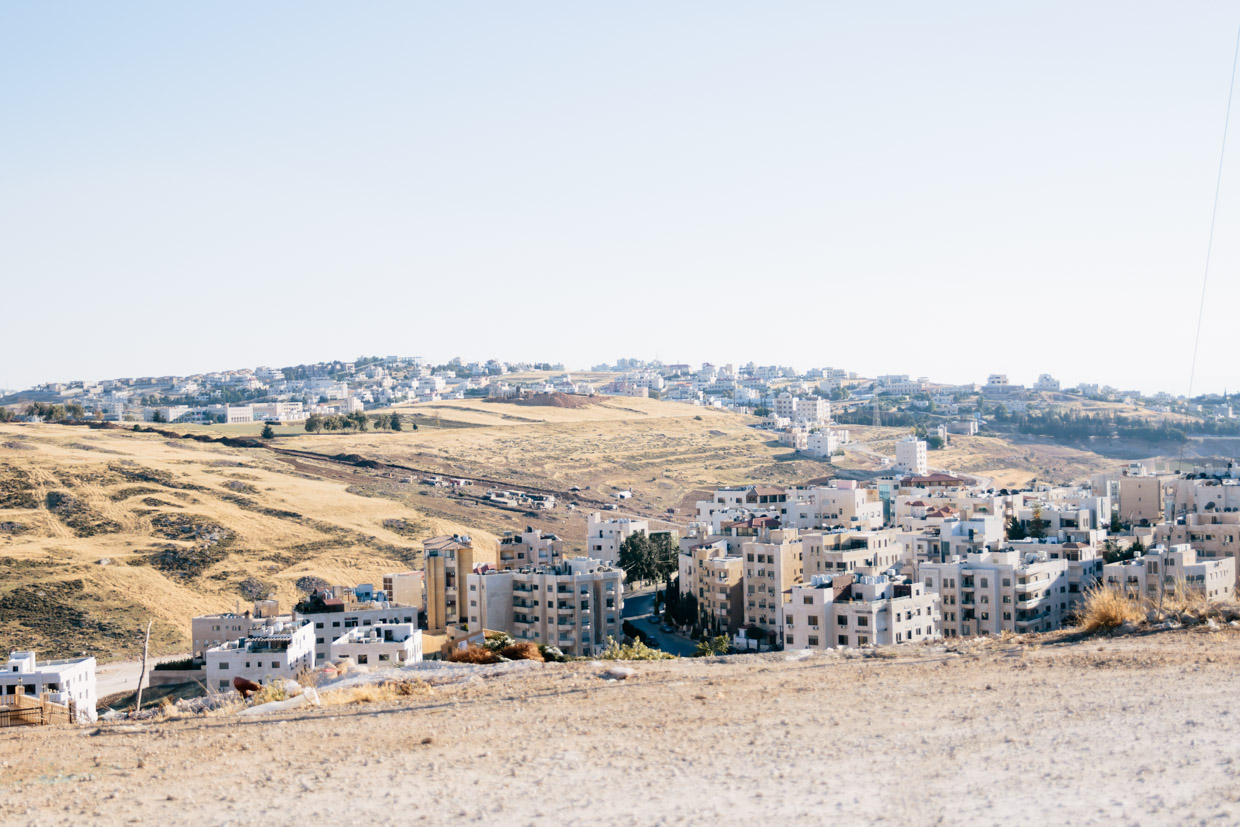 Last weekend when we went out to take photos, my husband suggested we walk to this particular high spot where there's a great view of the city. Let me tell you, walking the hills in Amman is no joke! I try to take a walk most mornings and it doesn't take much to get my heart pumping with all the inclines around here.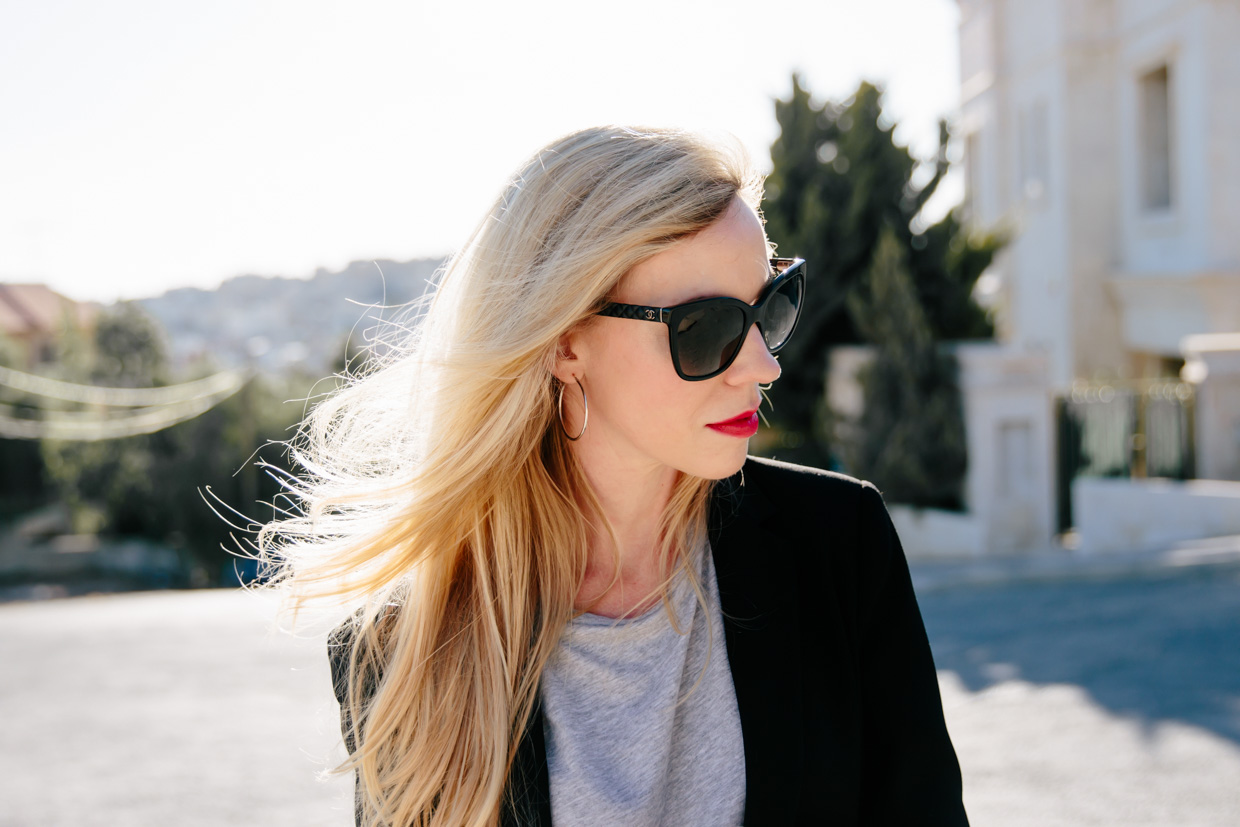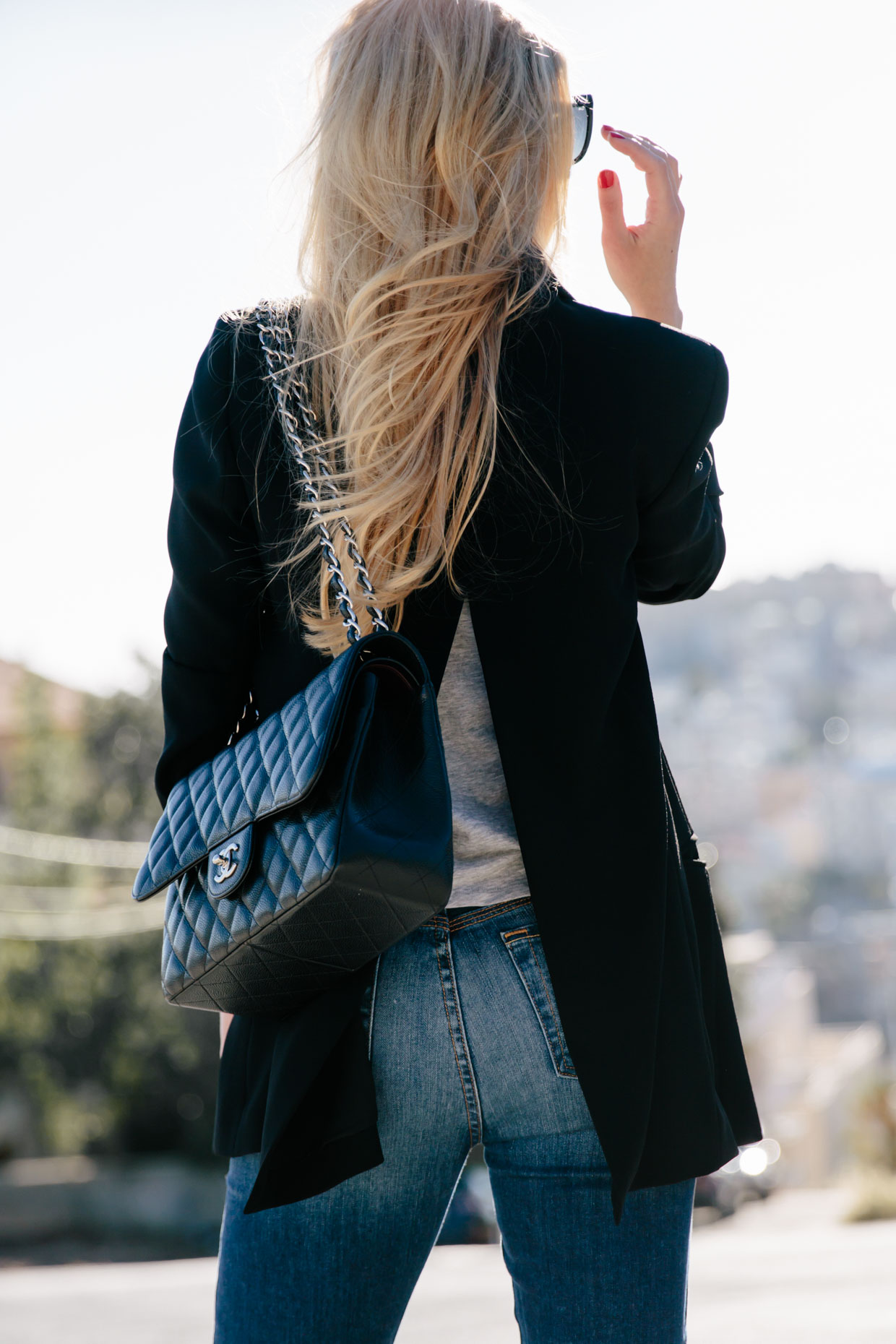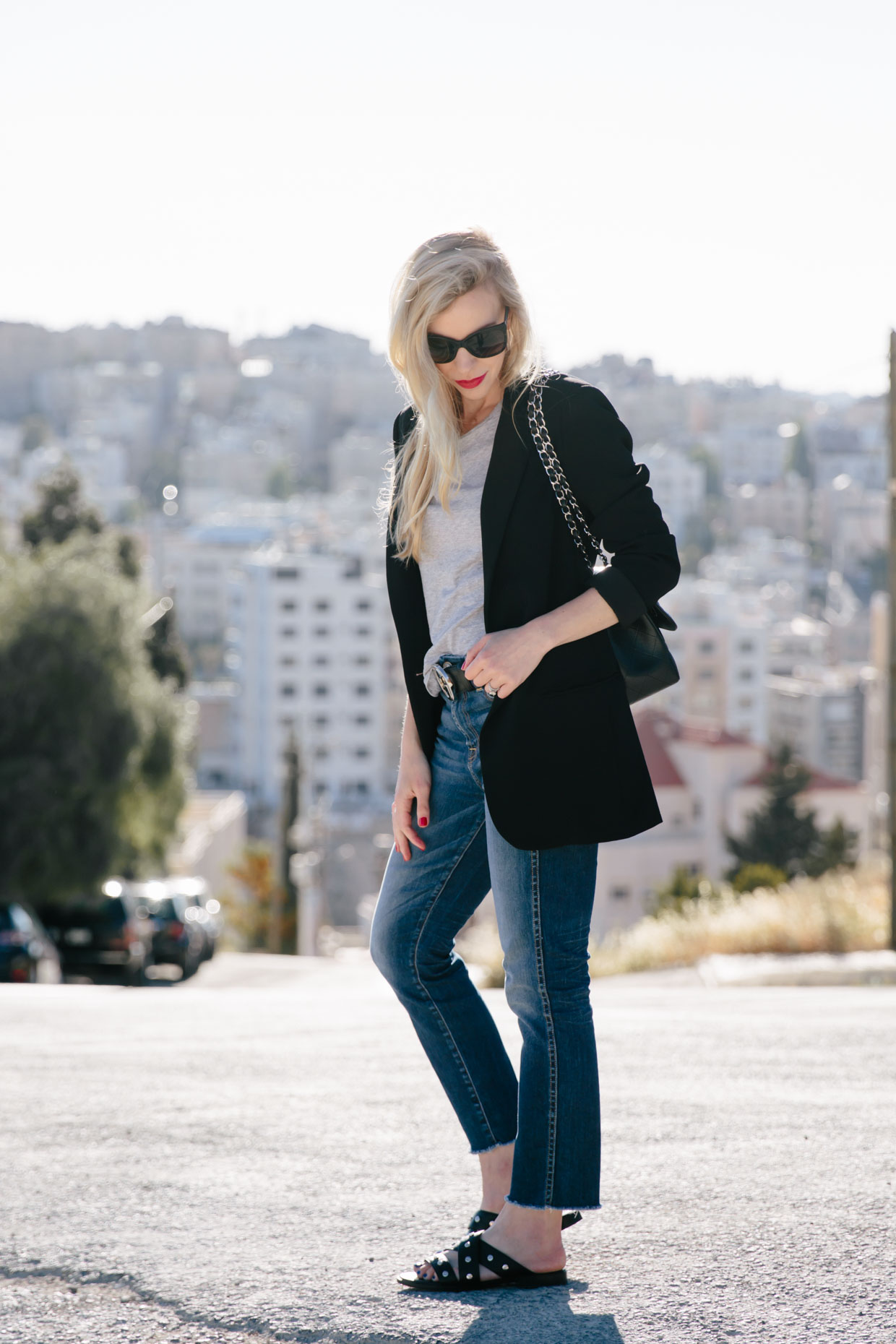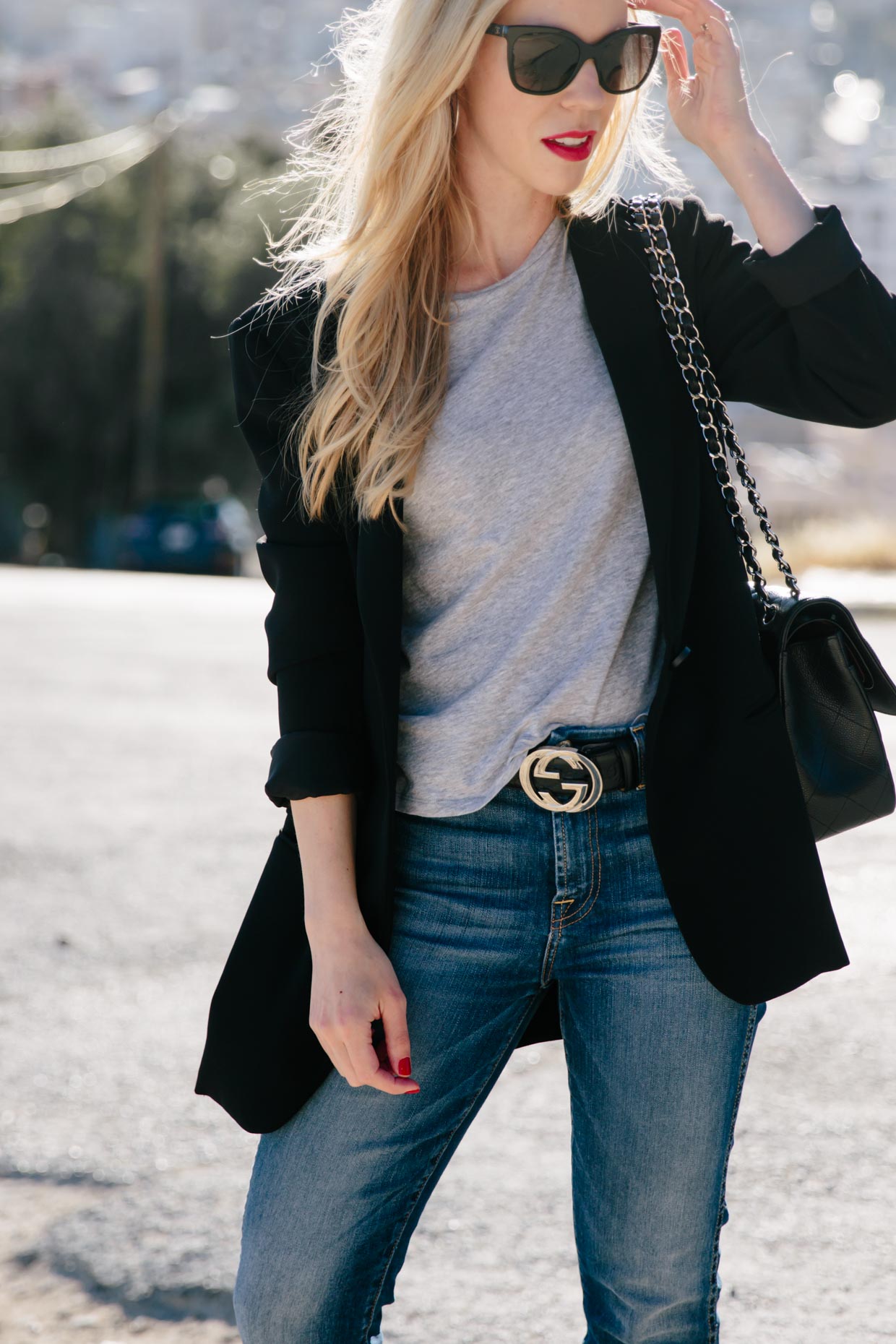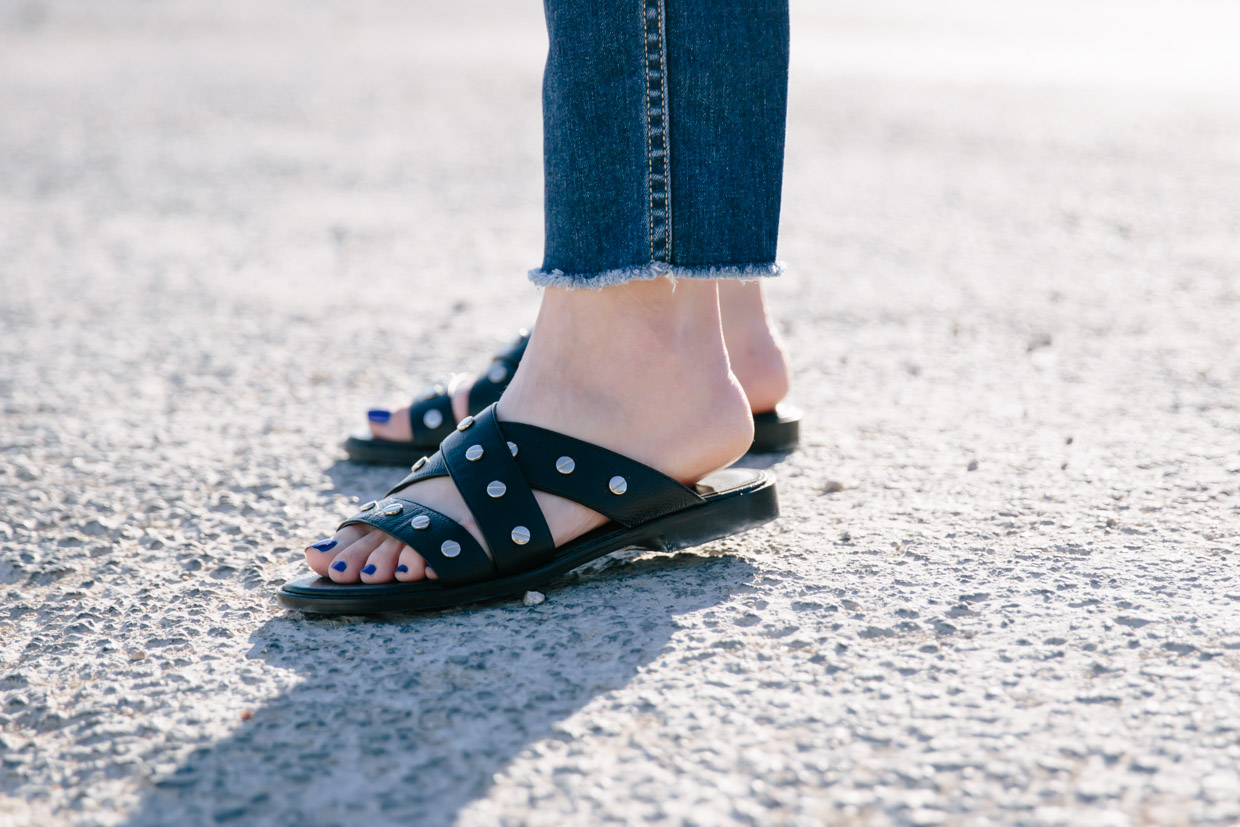 A little sale PSA about these slides before I go: they're on sale for less than $90! I love how the studs give them a little edge and they're so comfy. I hope you all have a wonderful weekend and as always, thanks so much for reading!
Shop the Post
Linking with Living in Color, Stylin' in St. Louis, Happiness at Mid Life, Doused in Pink, Posh Classy Mom & Rachel the Ha