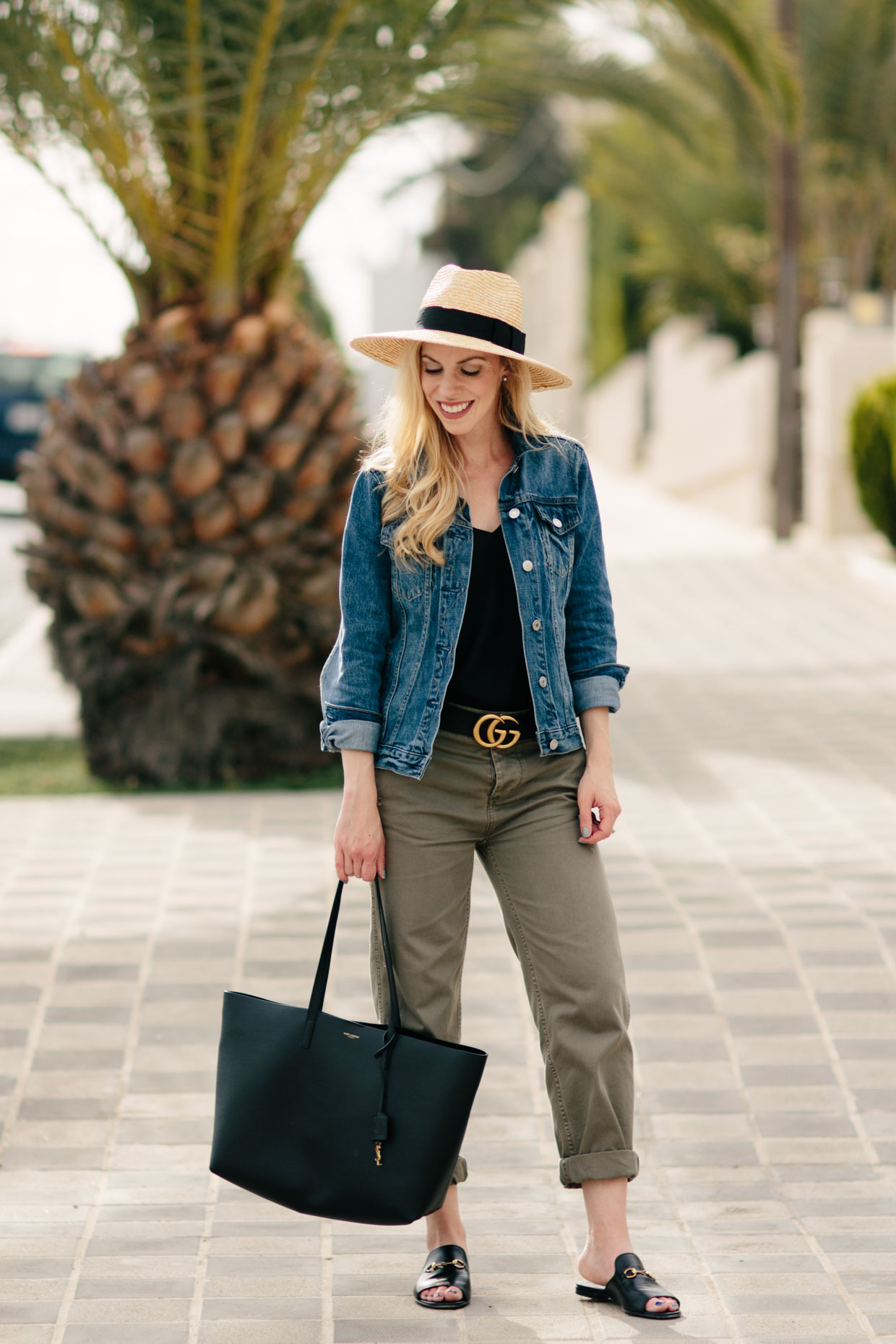 Happy Wednesday (I almost said Monday). Due to the long weekend and the fact we've been consumed with unpacking boxes for the last few days, it feels like it's been a long time since I've posted here. I'm the type who wants to have everything unpacked and put away immediately whenever I move homes, so I have to remind myself getting settled is a process that takes time. It feels good to take a break this morning and share a new post with you guys.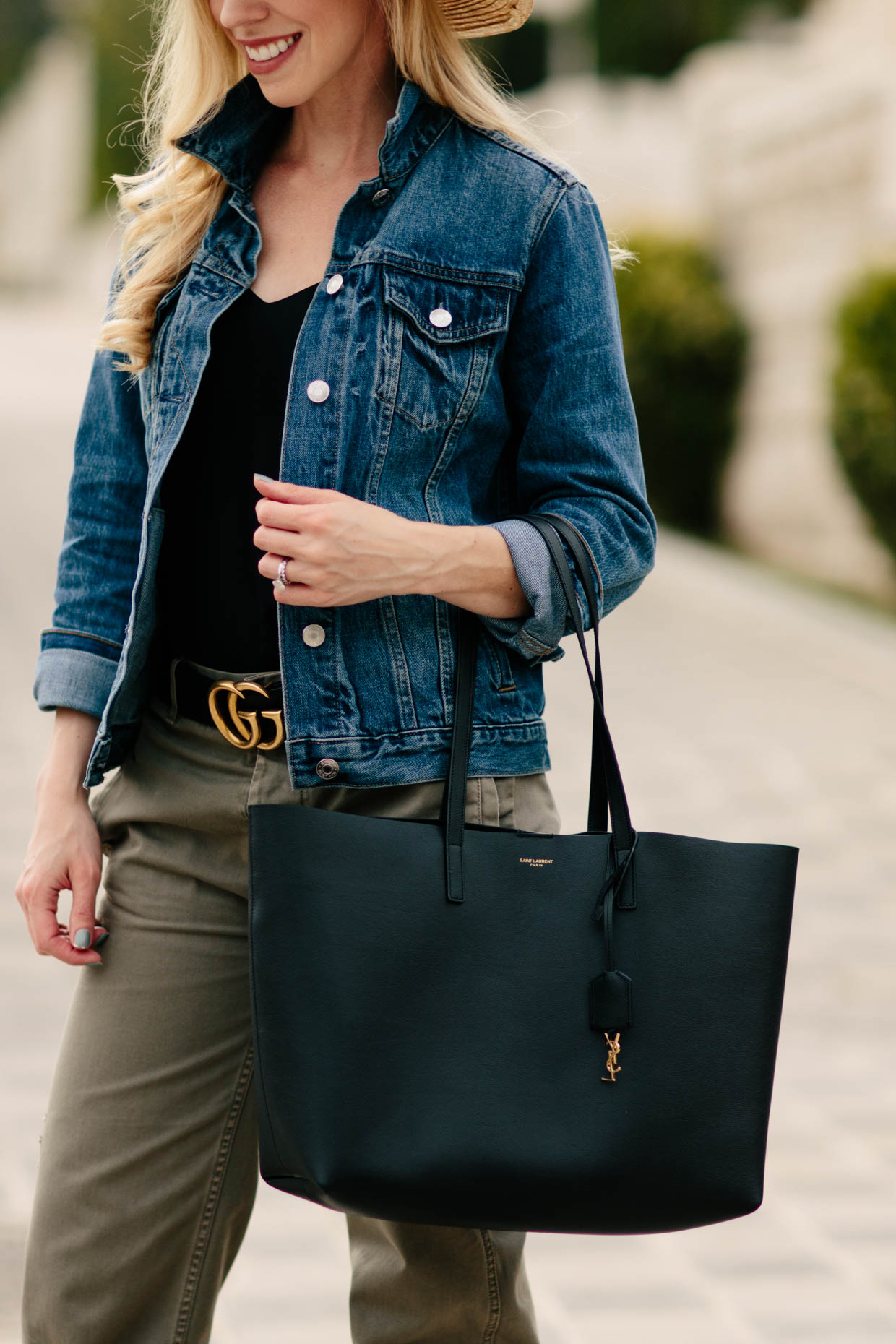 I used basic pieces I already had in my closet to create this laidback weekend look: all you need is a pair of chinos or other lightweight pants, a camisole, and denim jacket (I added the hat to make it more summery). This gorgeous tote was a gift from my sweet husband for Mother's Day! The intent is to use it as a diaper bag when Baby Brandon arrives, but I couldn't wait till then to test it out (totally acceptable, right?) I wanted something stylish, functional and understated, and this bag beautifully covers all the bases.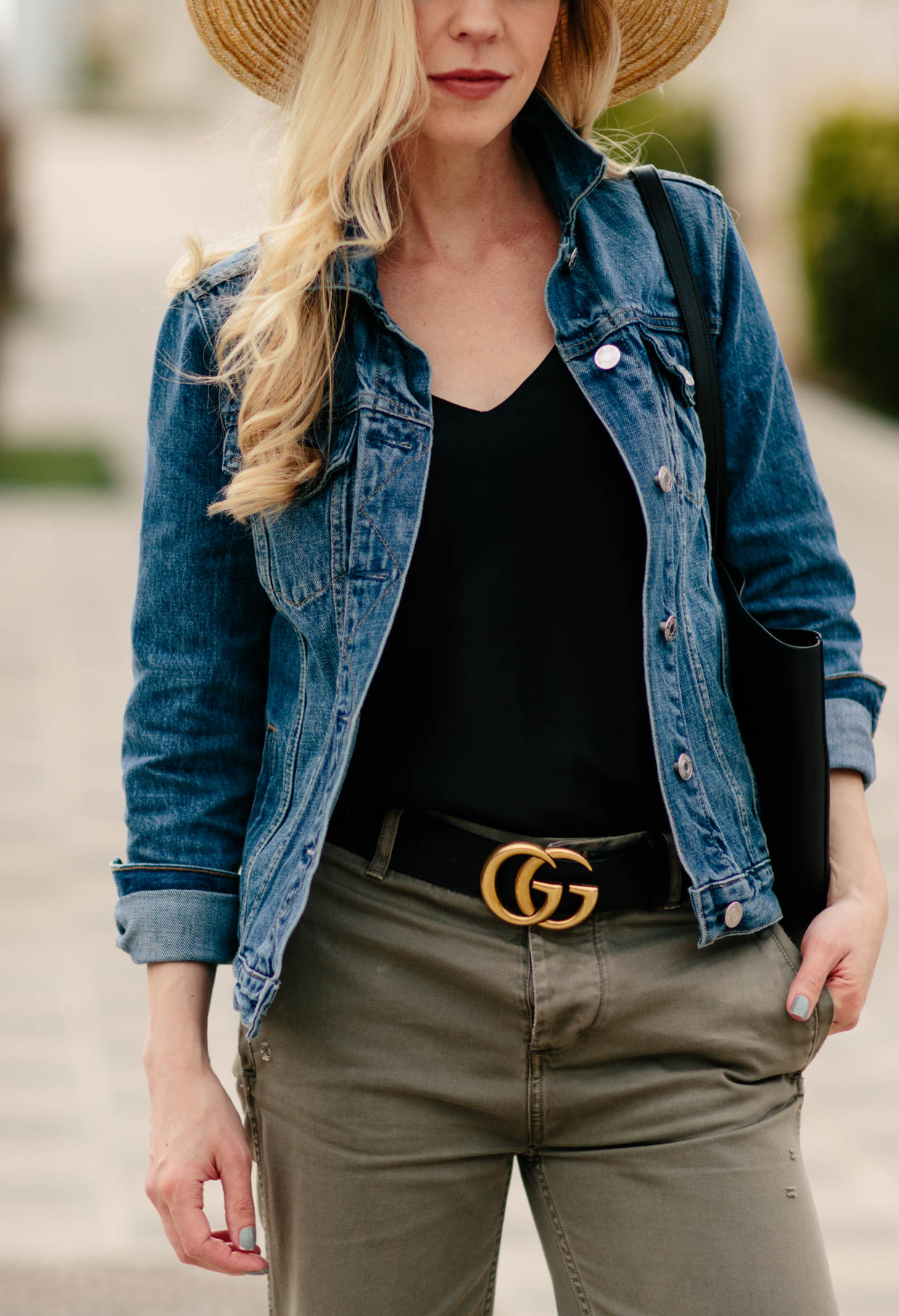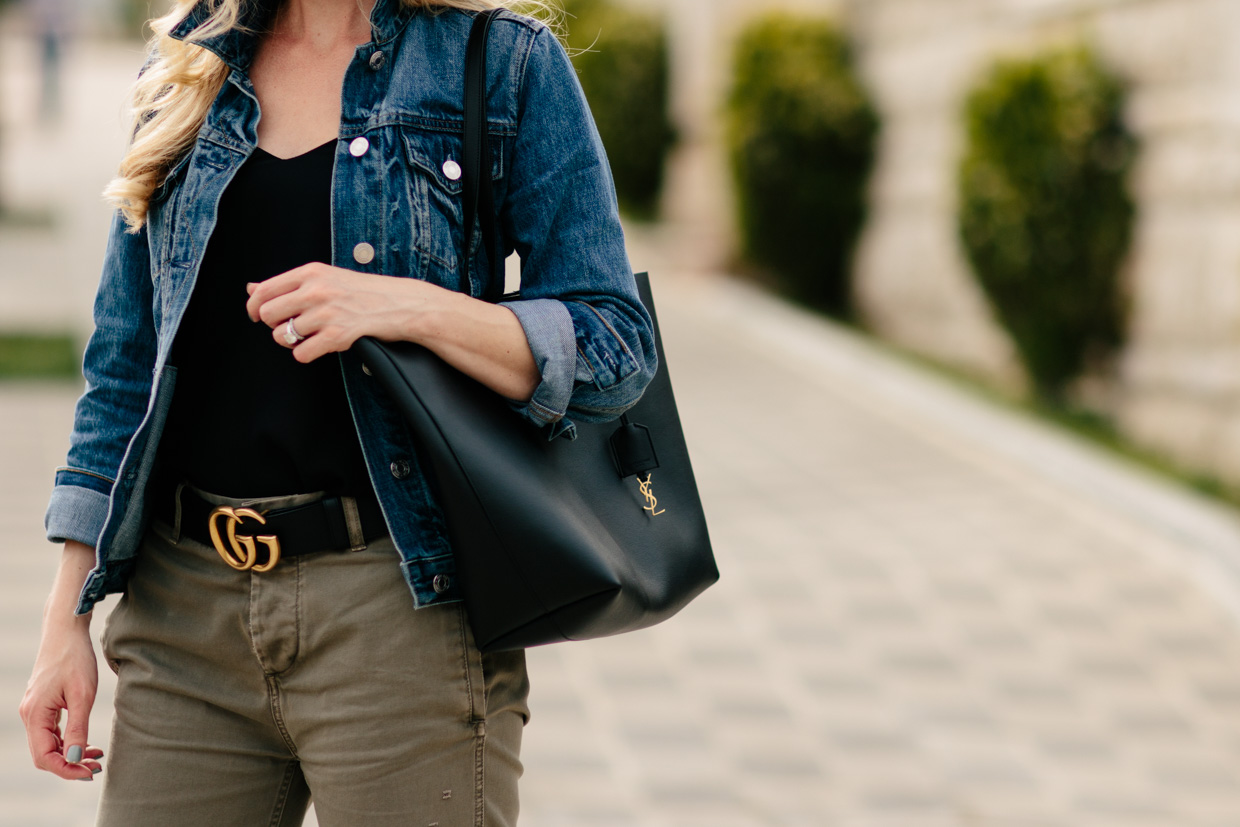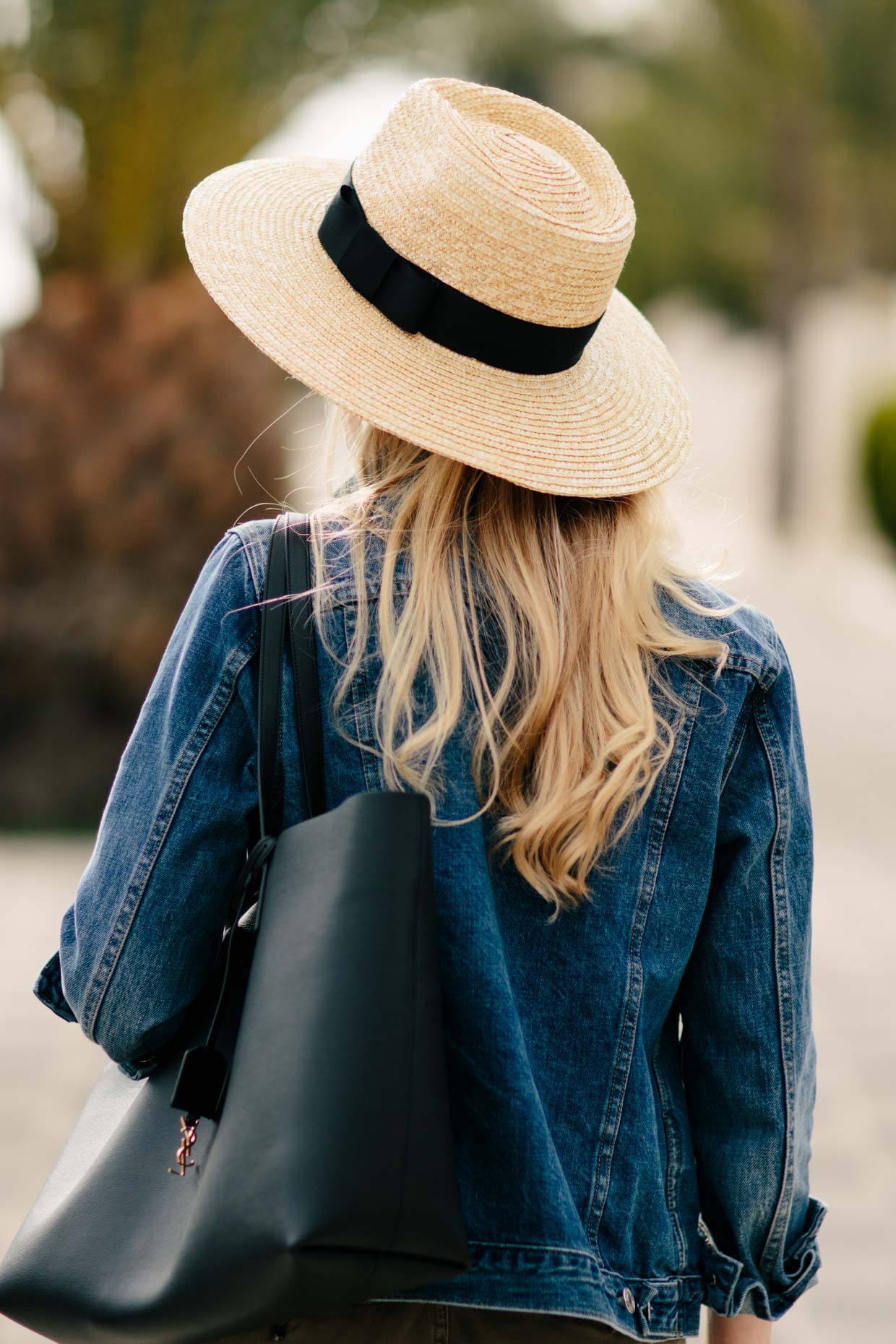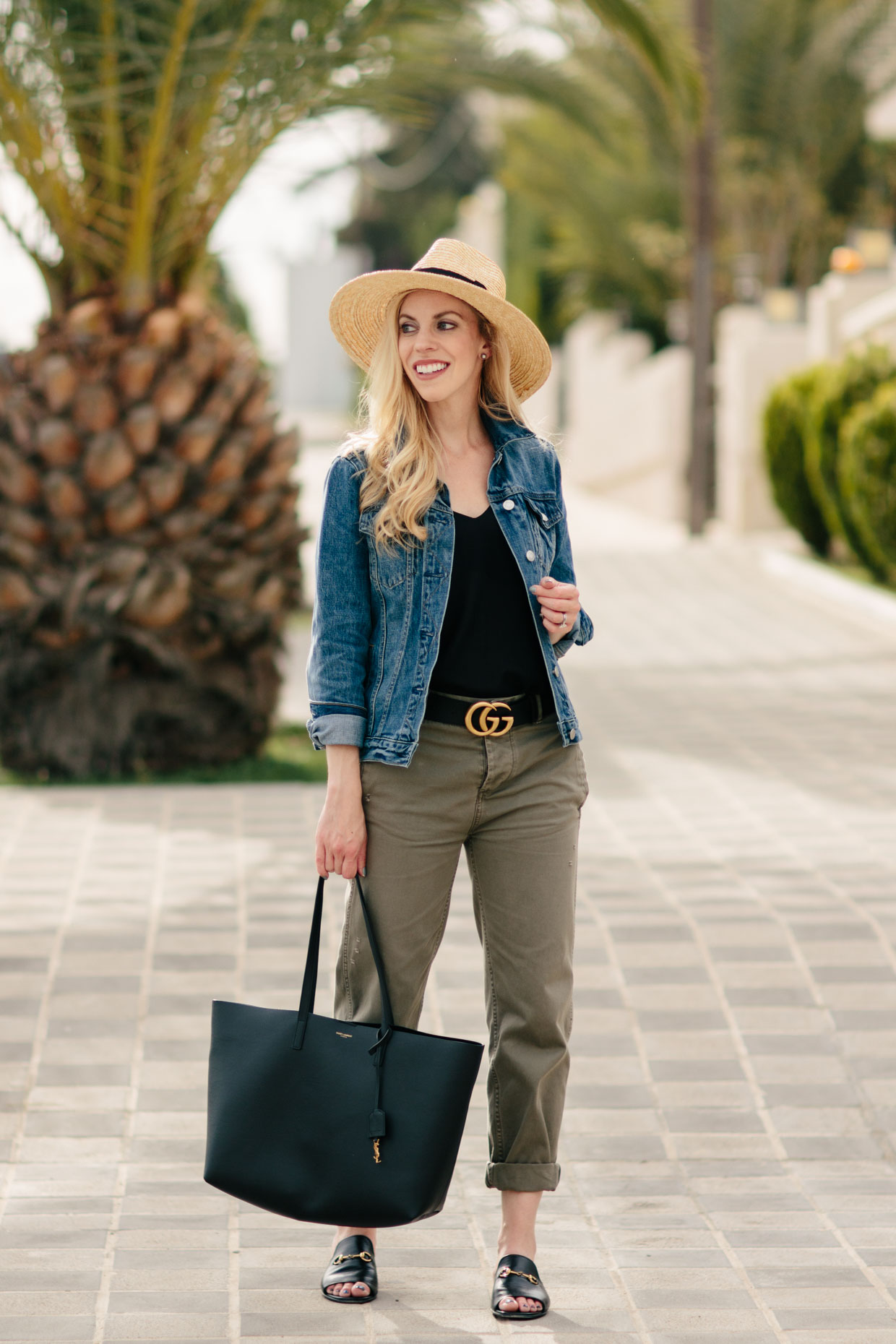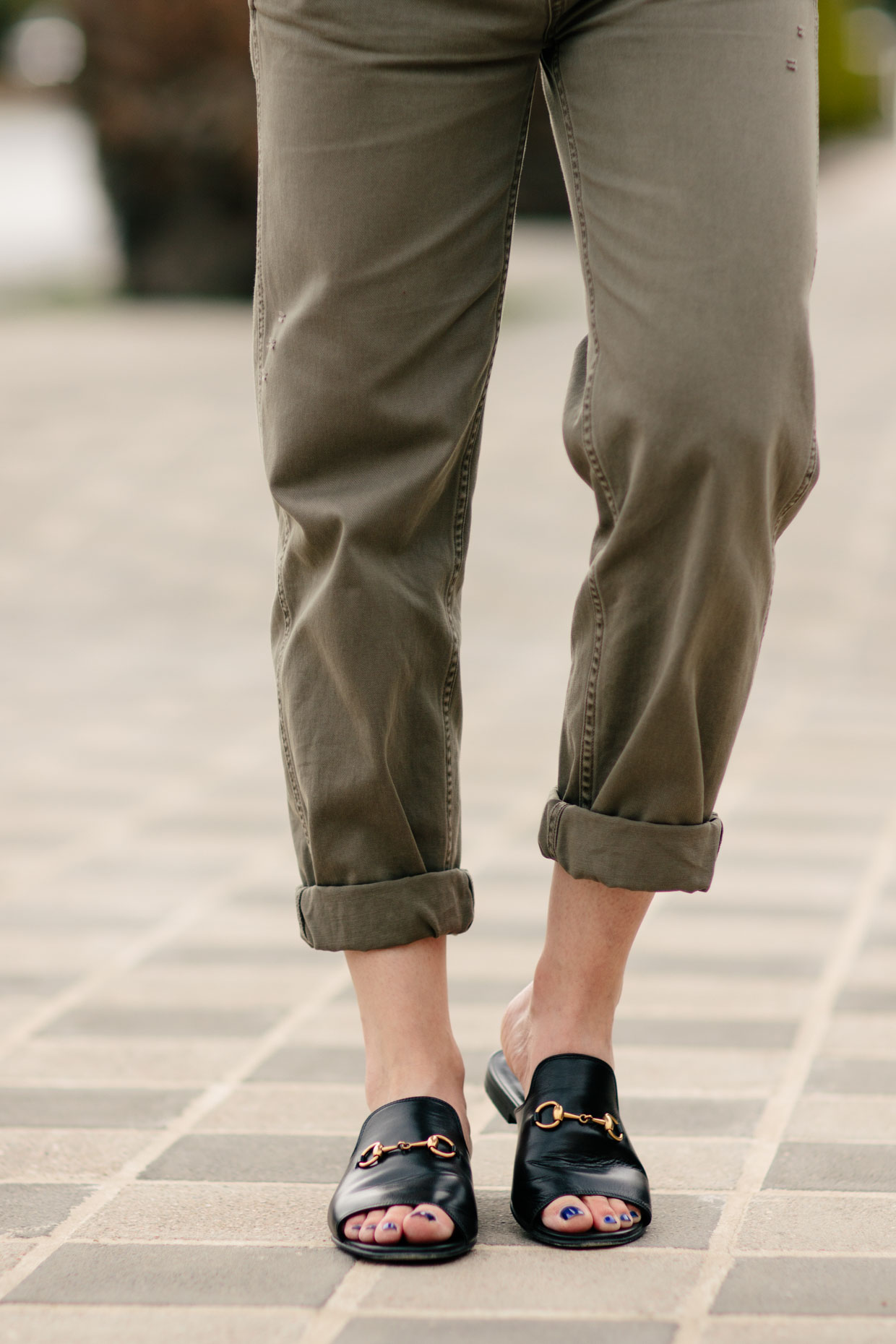 I hope all of you are having a great week and thanks so much for visiting today!
Shop the Post
Linking with Walking in Memphis in High Heels, Living in Color Style, Elegantly Dressed and Stylish, The Pleated Poppy, Straight A Style, On The Daily Express & Color and Grace