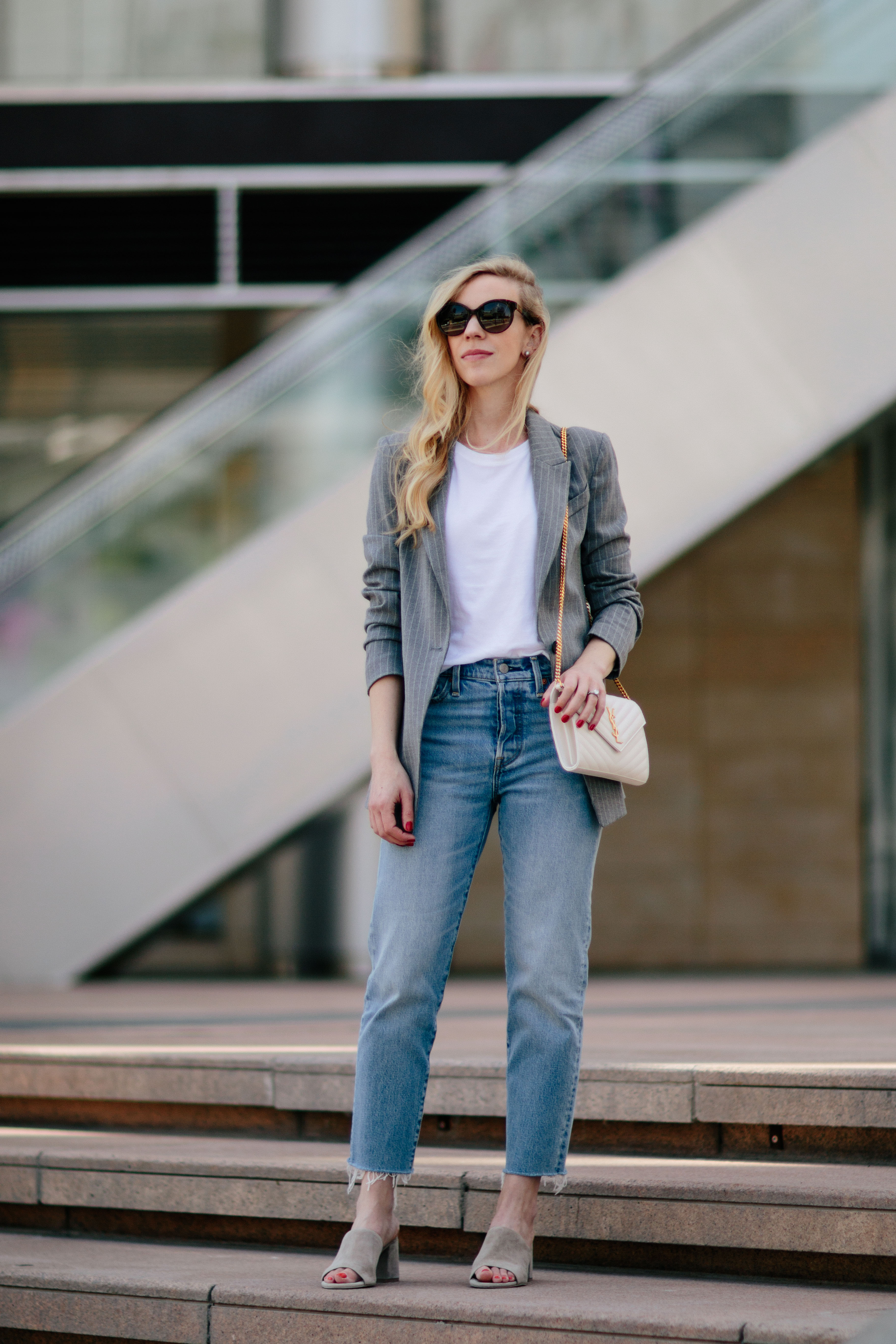 Happy Friday to you all and Saturday for me (still getting used to this whole Friday/Saturday weekend!) I'm not sure what we'll get into since we didn't make any plans; it kind of snuck up on us so we'll just wing it. Last weekend we went to The Boulevard for the first time, which is the newest, most modern part of Amman. If I didn't know better, I'd think we were back in Northern Virginia/D.C. walking along the outdoor mall lined with stores and restaurants—minus all the palm trees!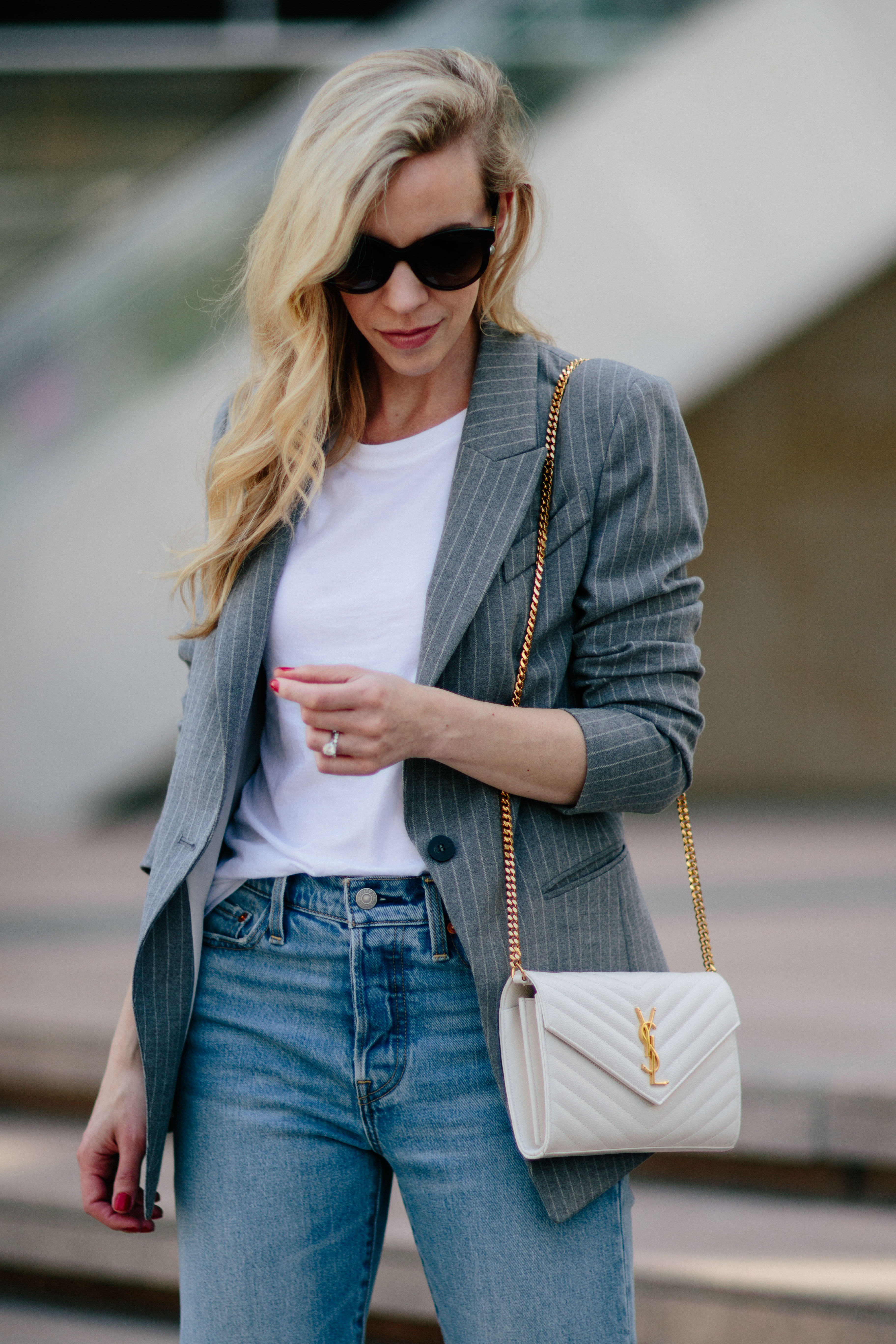 I love a good blazer for amping up a basic tee/jeans combo, and the pinstripes on this style called to me. I like how the longer length complements high waist jeans, but looking at this outfit now I'm getting some 80's vibes!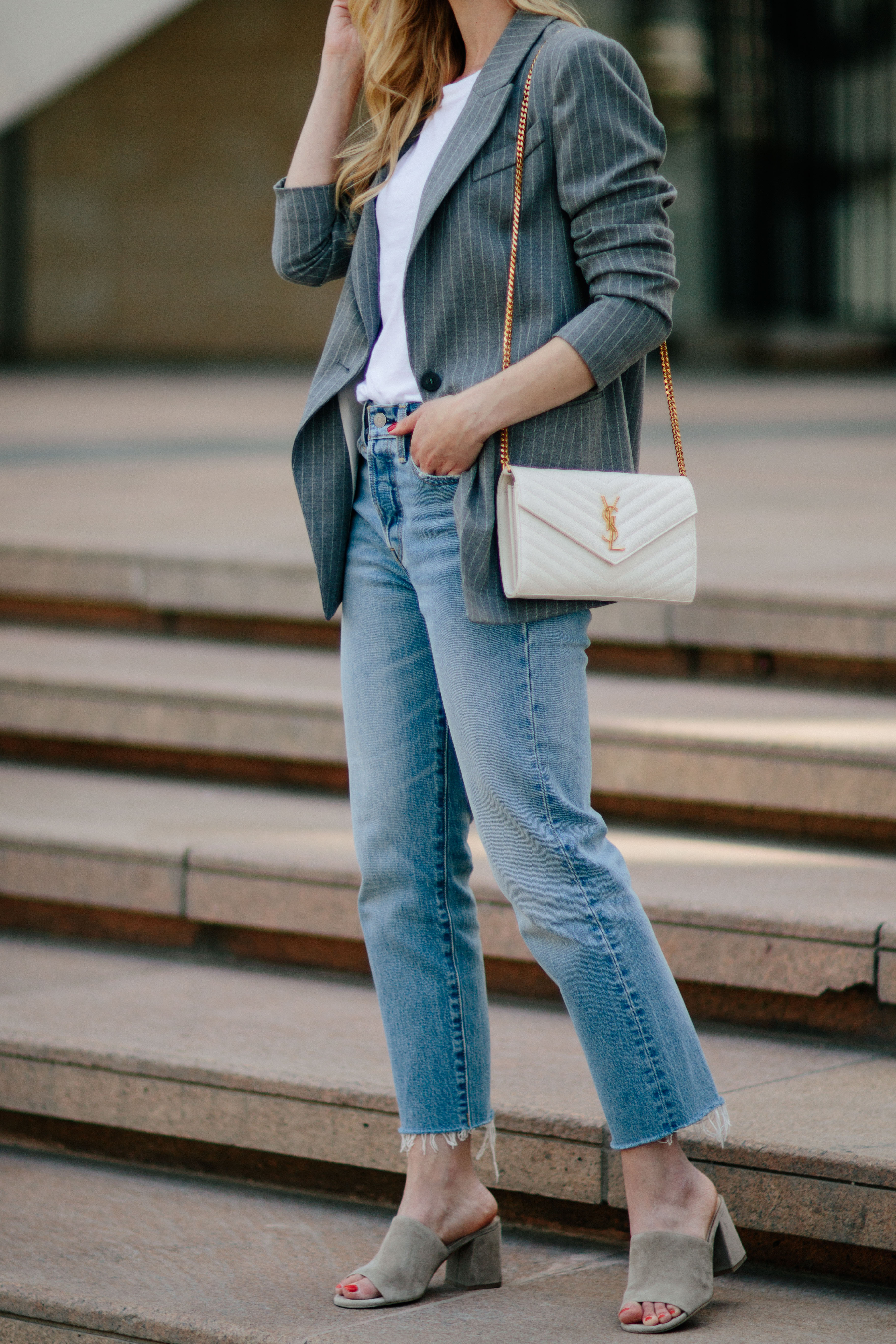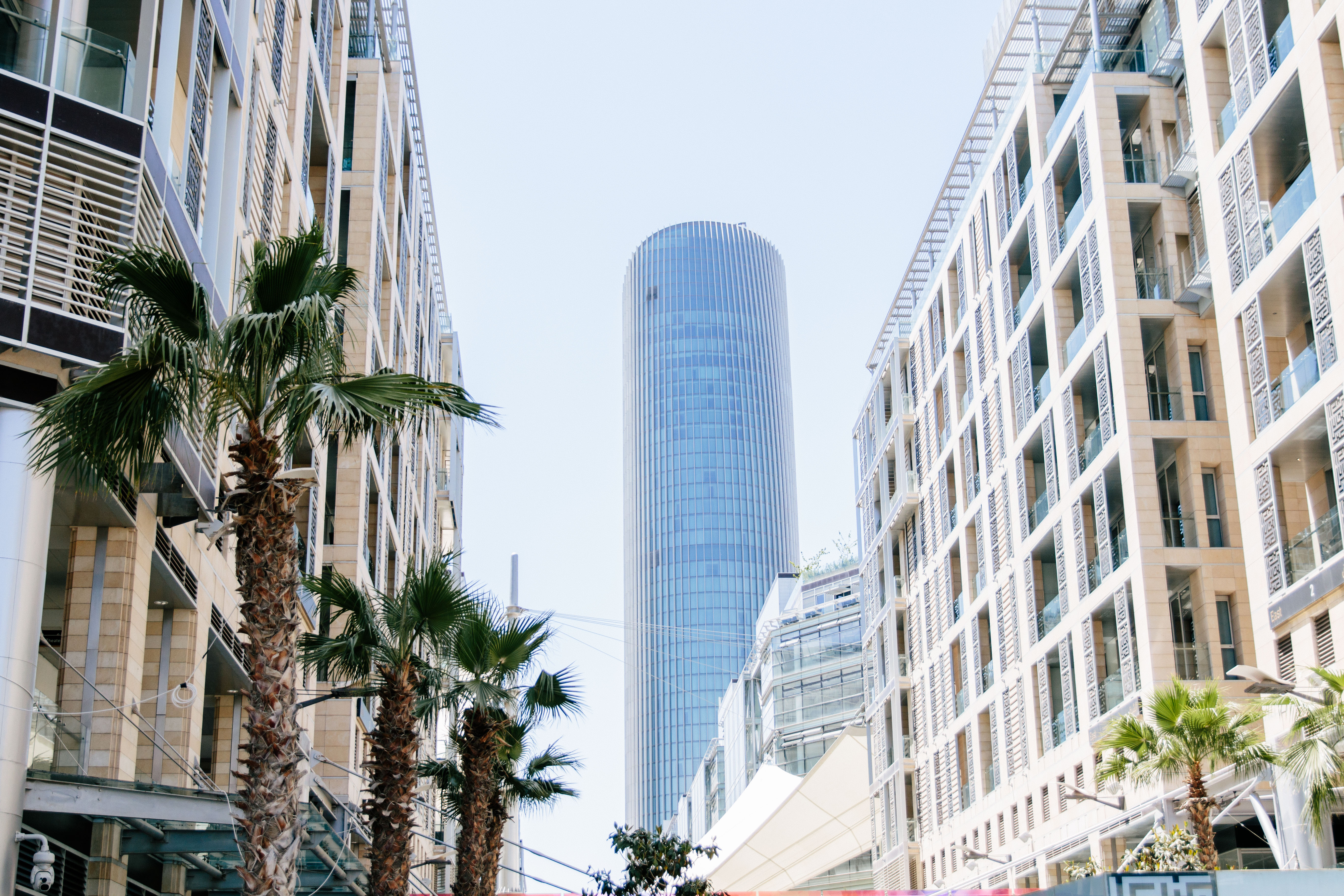 Here's a view from outside the walking mall, and in the background is the tallest building in Amman. A friend of ours said it resembles her Bare Minerals lipstick case when she described it to us, and being a fan of the brand myself, I knew exactly which building it was when we saw it, ha!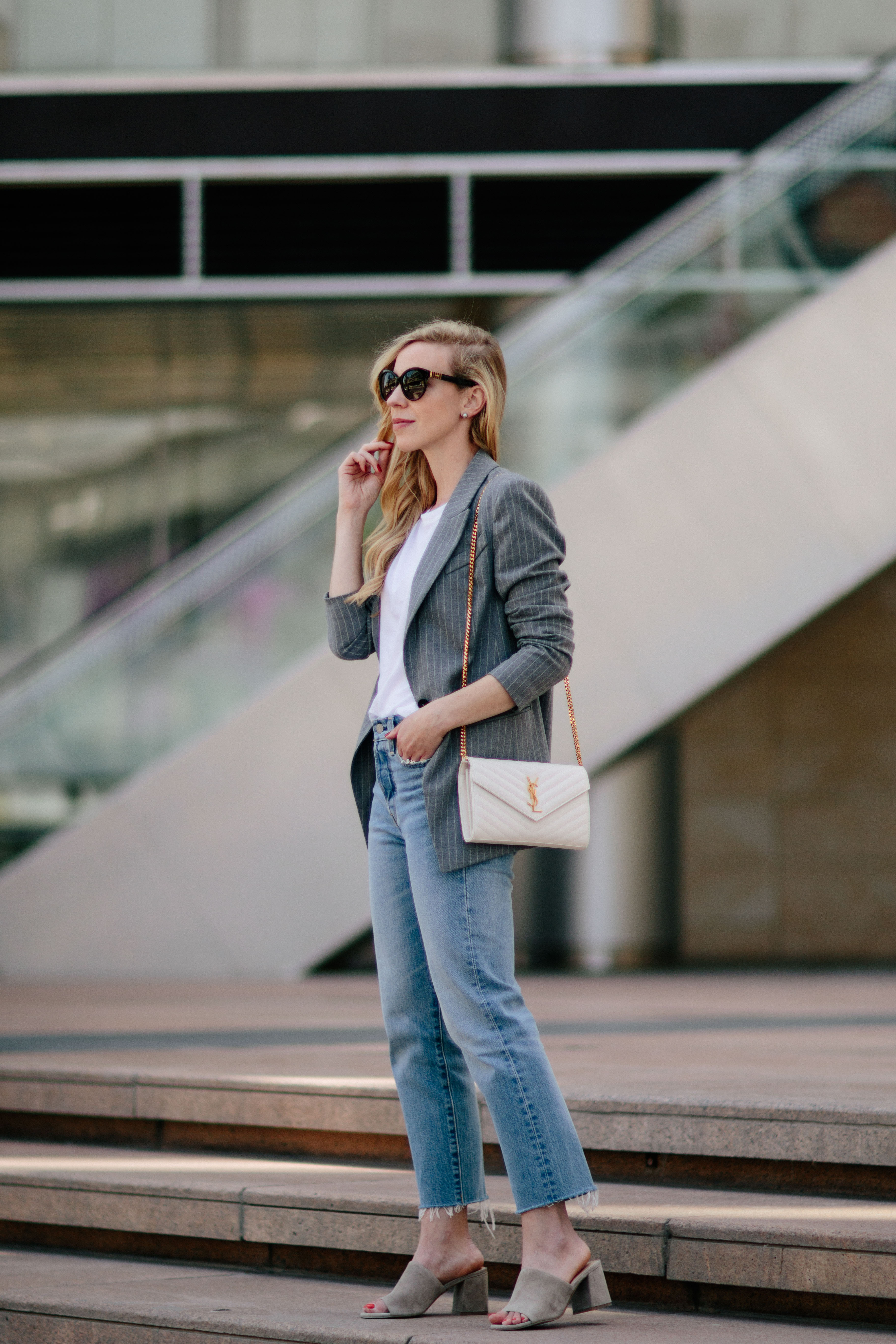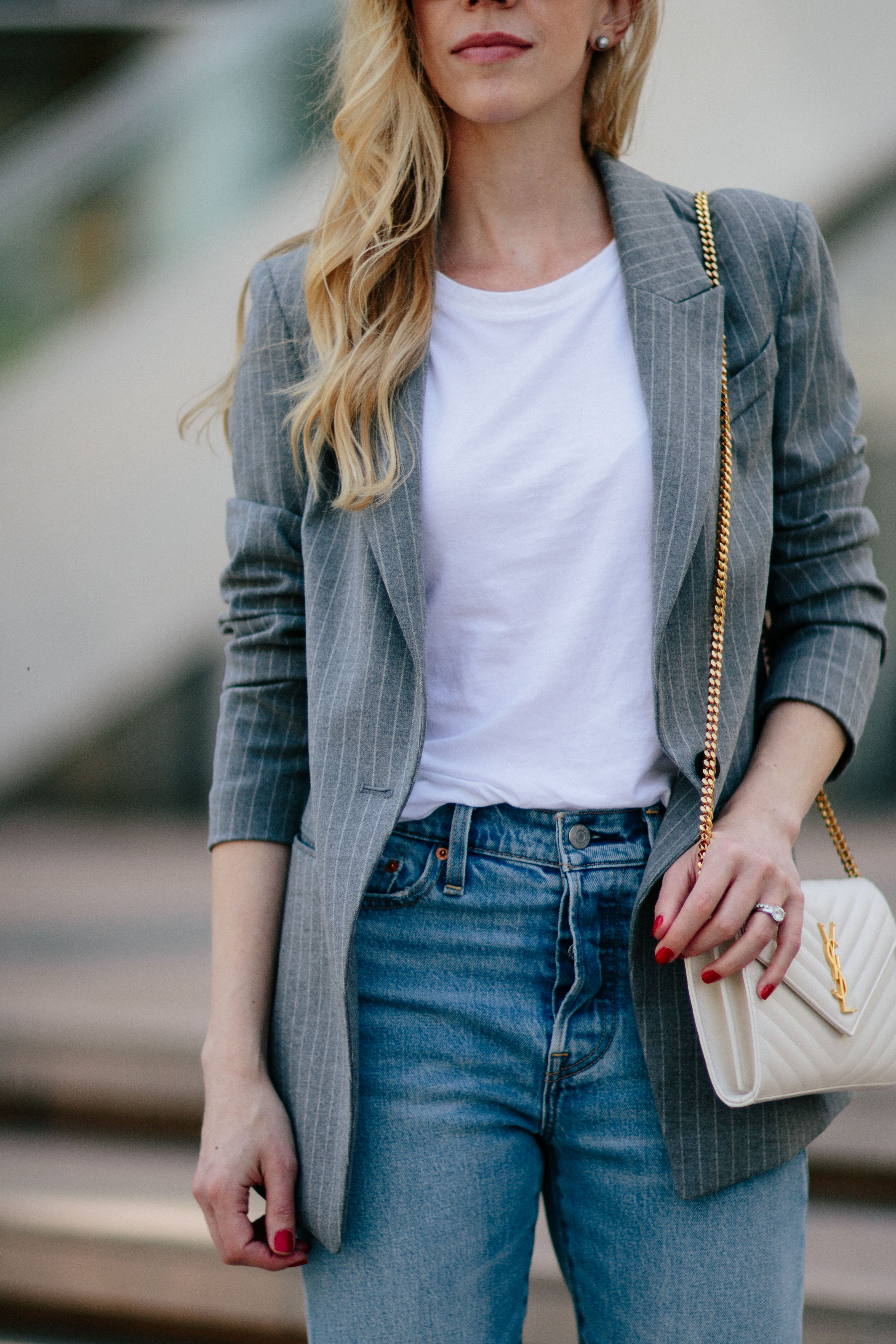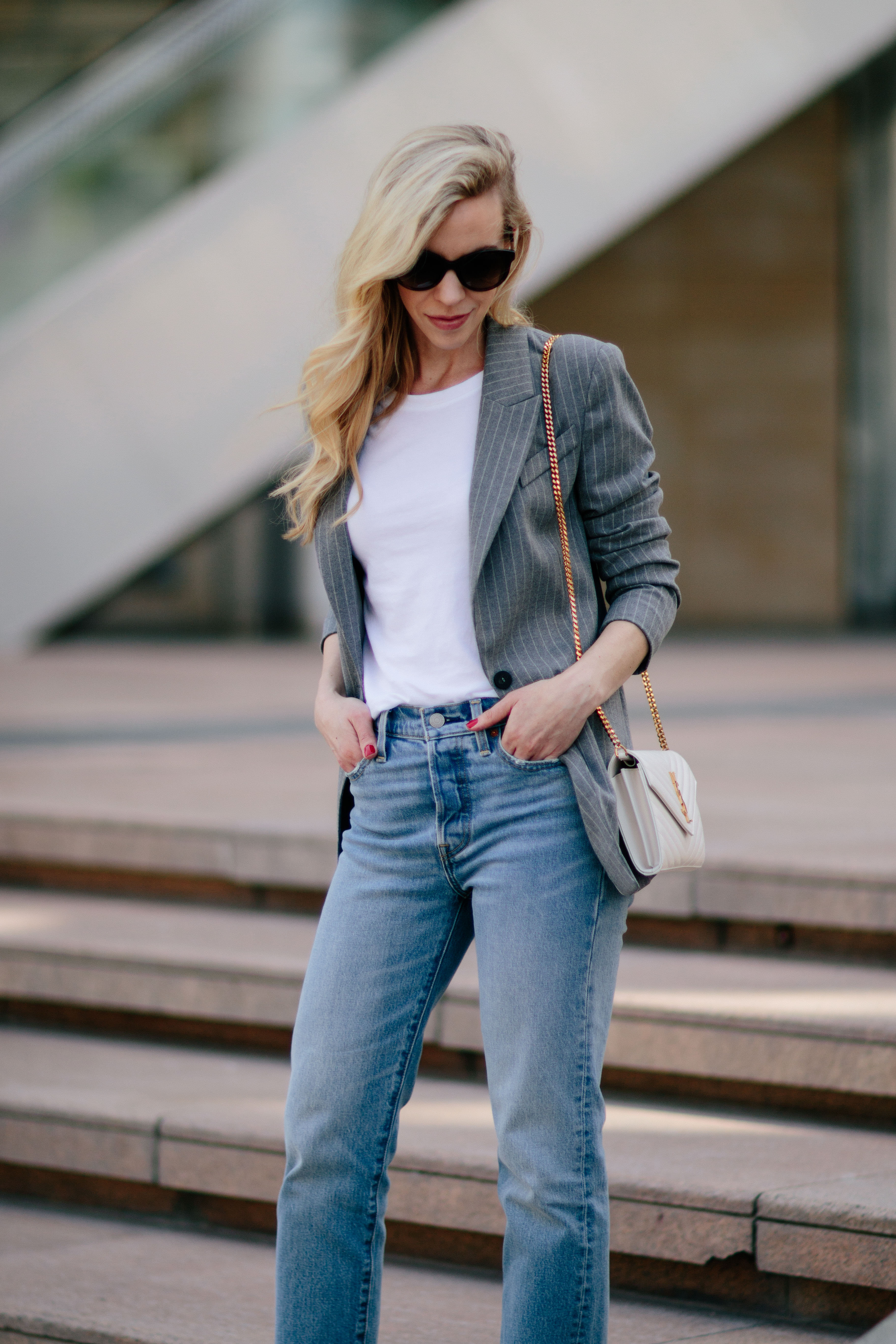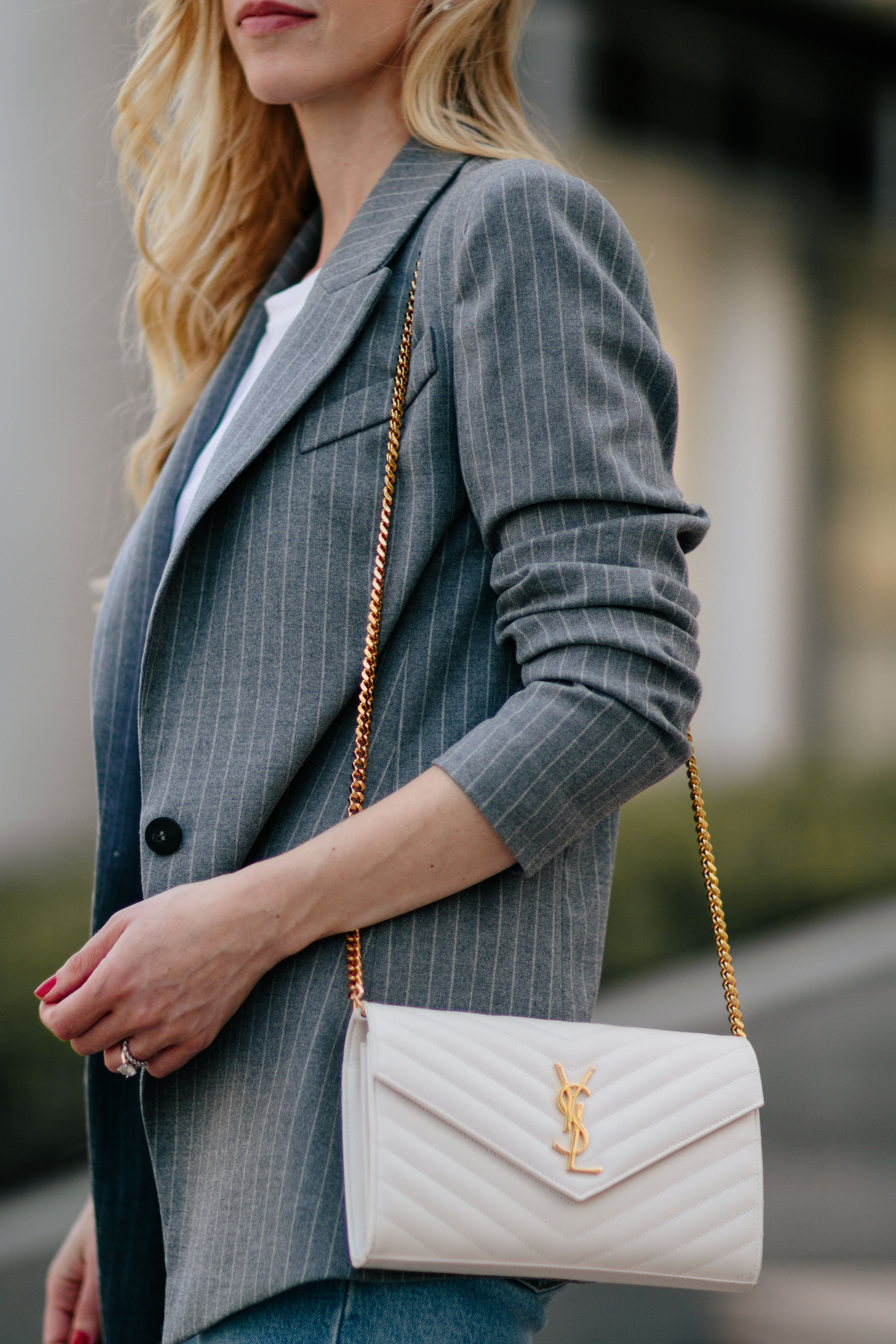 I hope you all have a fun weekend and thanks so much for visiting!
Shop the Post
Linking with Living in Color, Stylin' in St. Louis, Happiness at Mid Life, Doused in Pink, Posh Classy Mom & Rachel the Hat