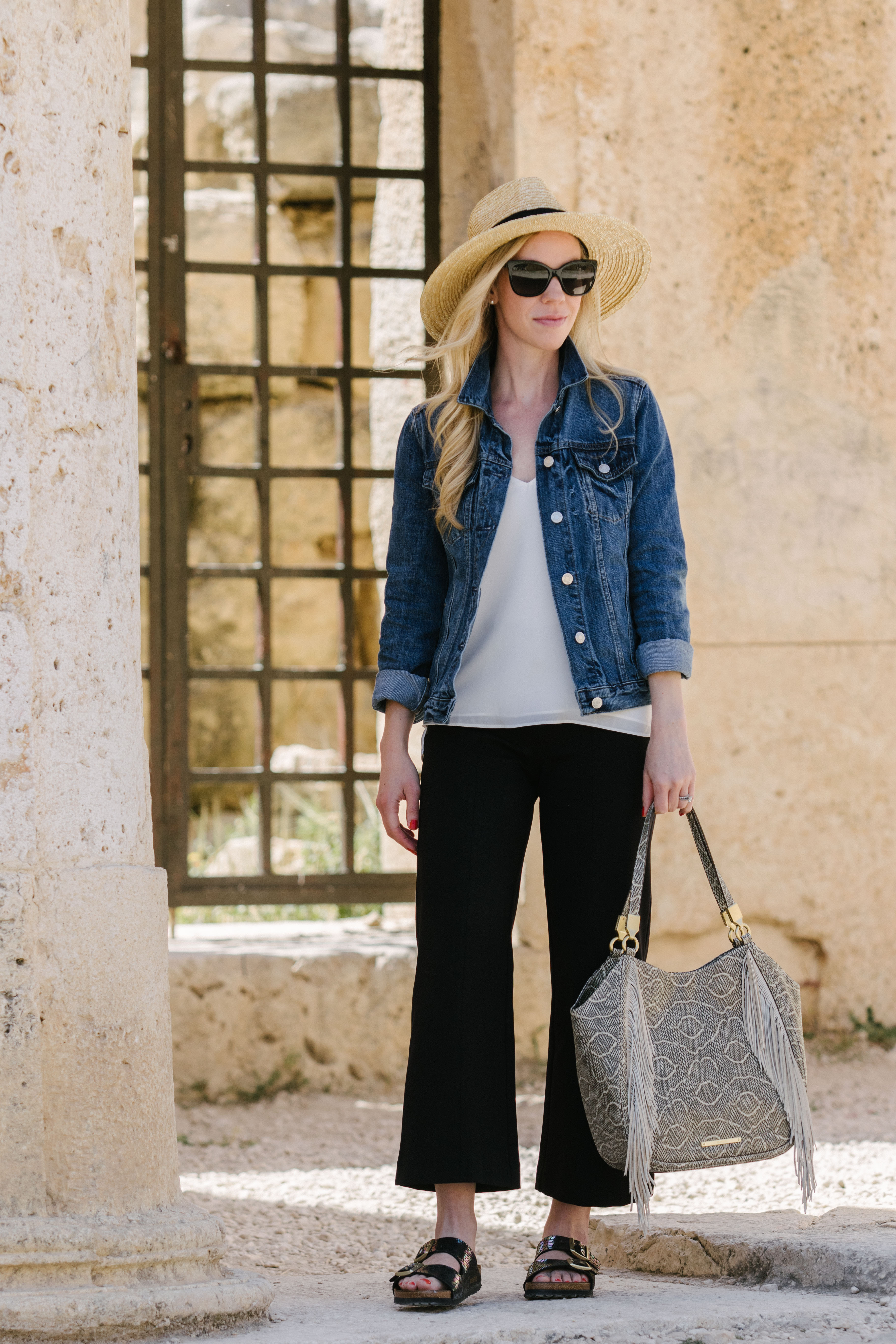 Happy Monday and I hope you all had a great weekend! On Saturday, we were able to take a day trip to Iraq Al Amir, an area just outside Amman that's known for its ancient ruins and cave dwellings.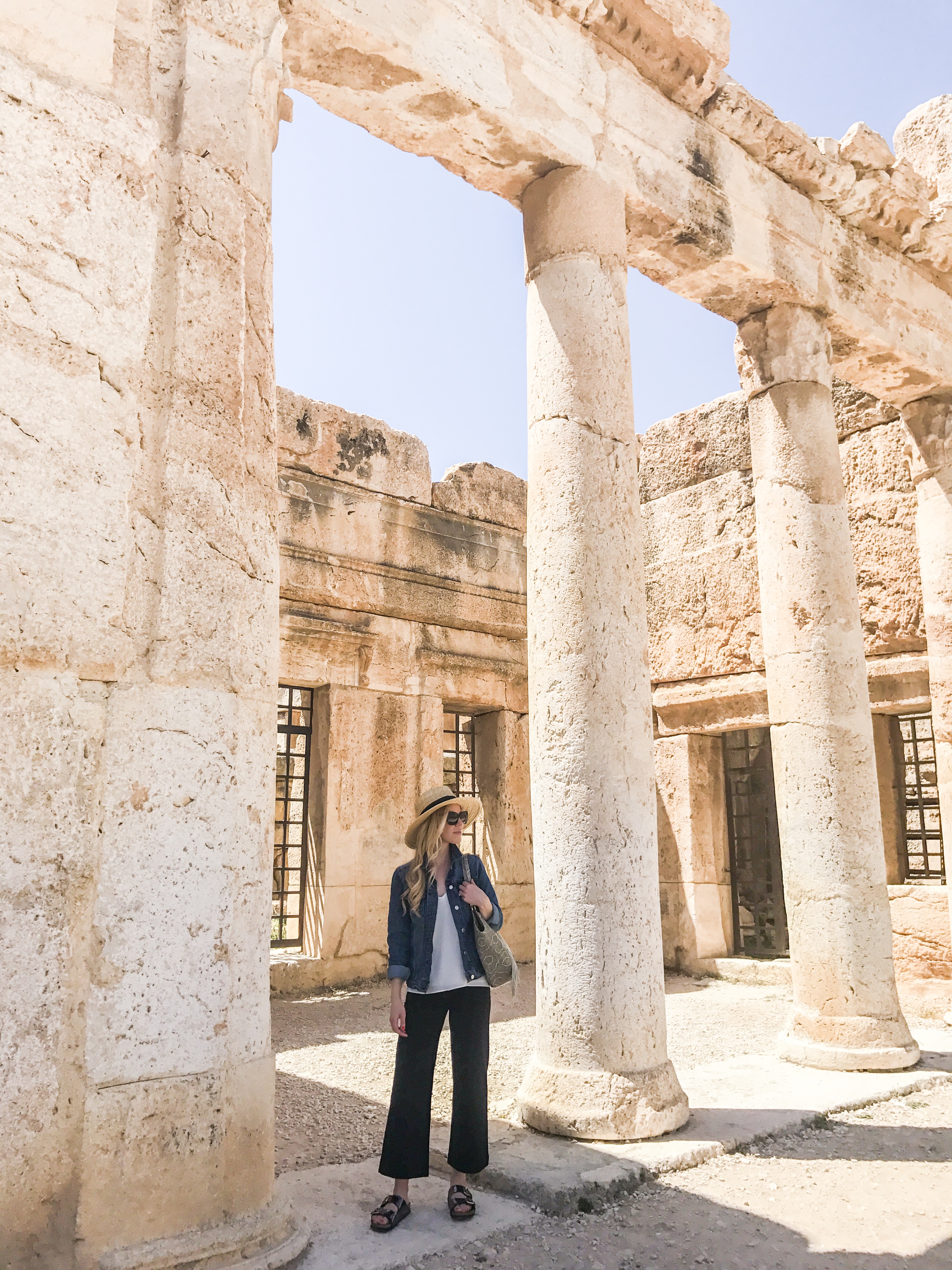 These ancient ruins were originally part of the Qasr Al-Abd (Palace of the Servants). They've been partially restored since then so tourists can get an idea of what it looked like in the past.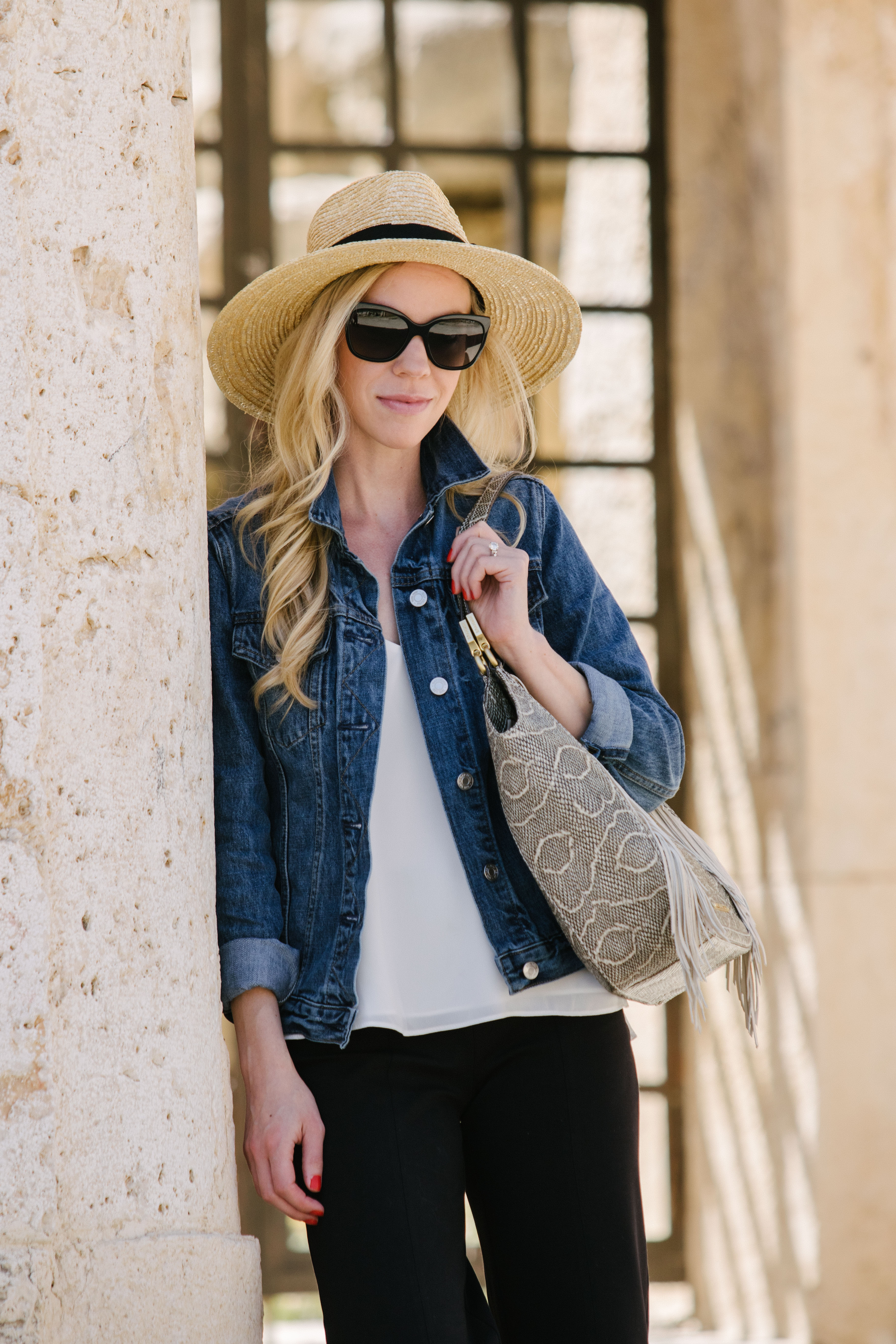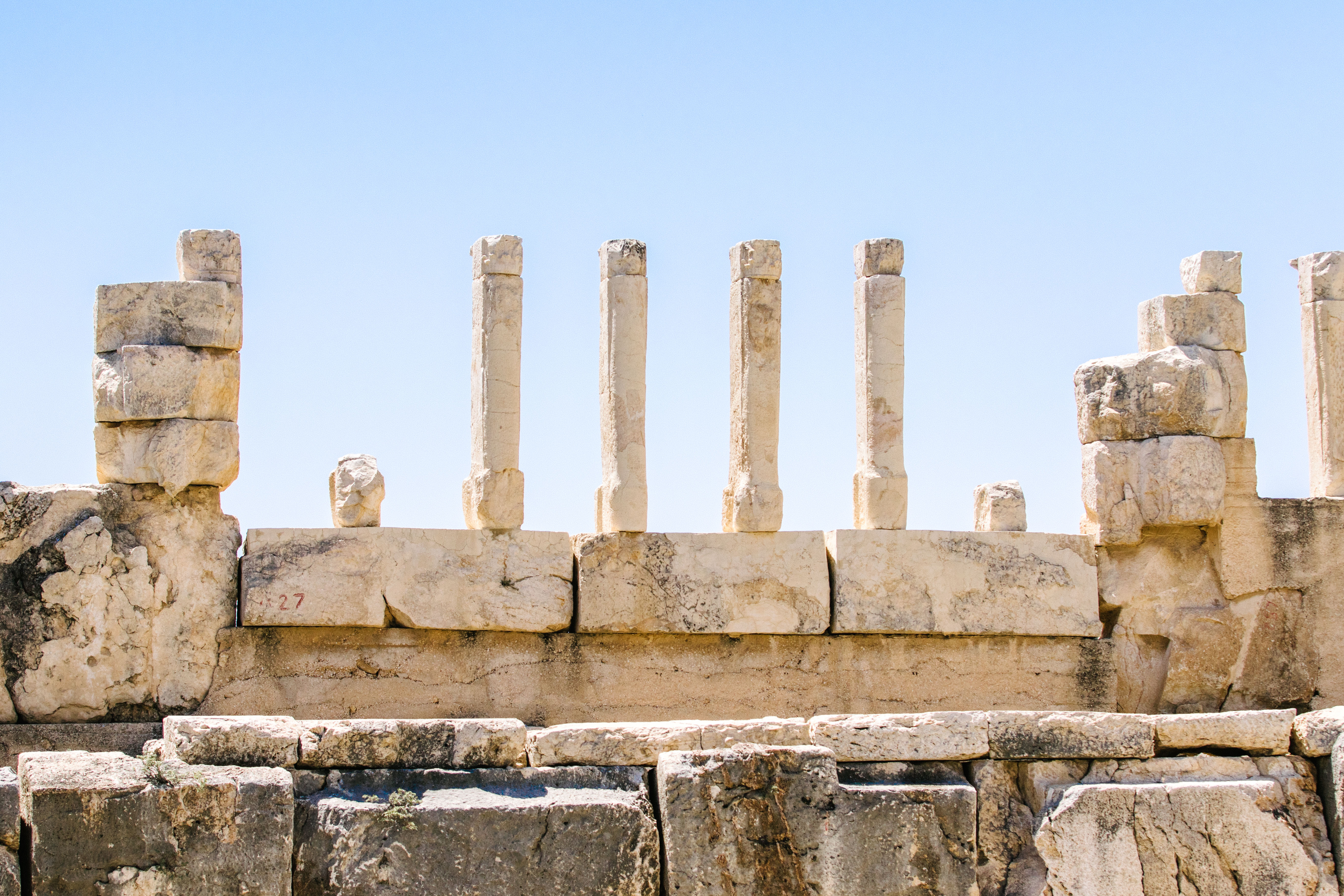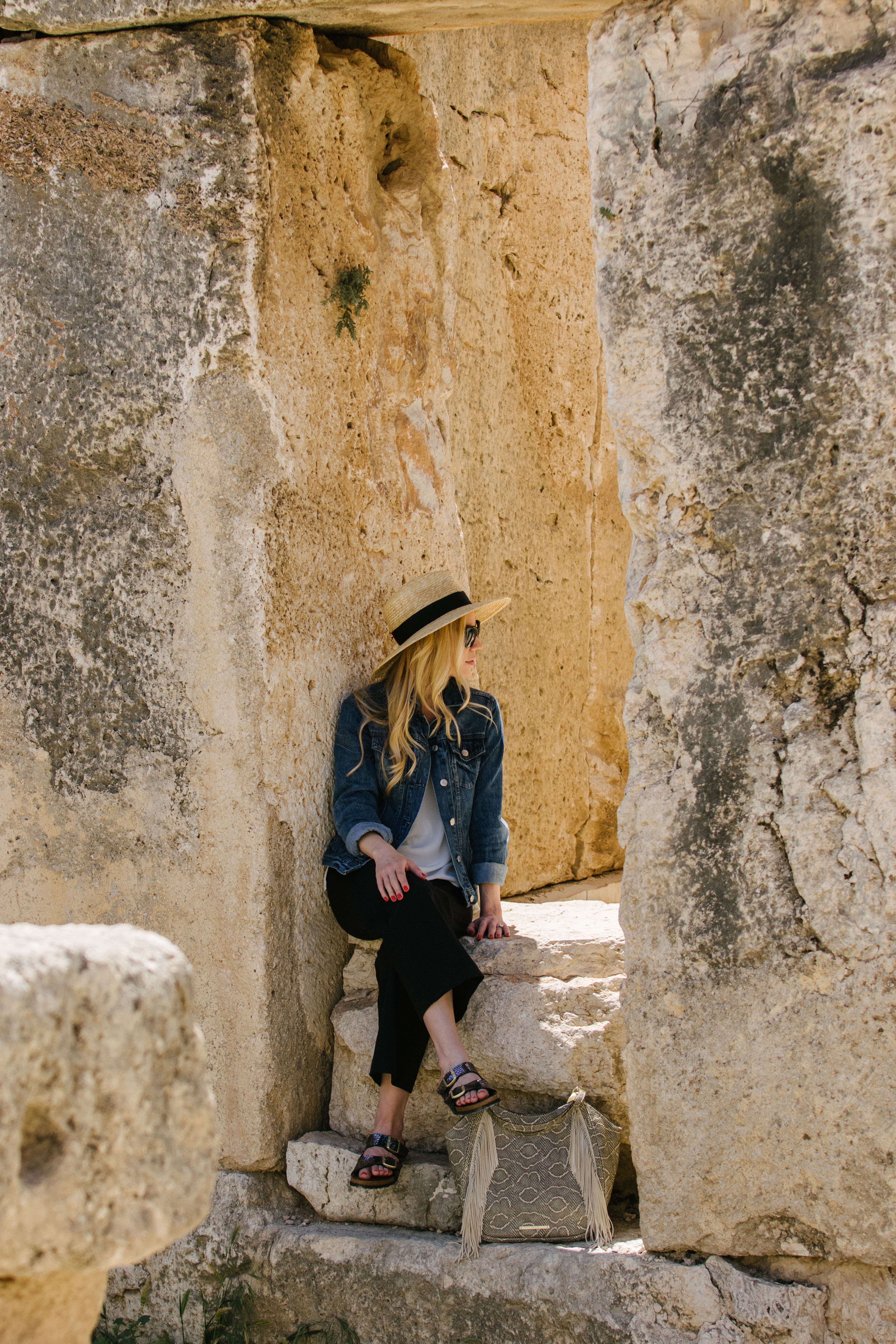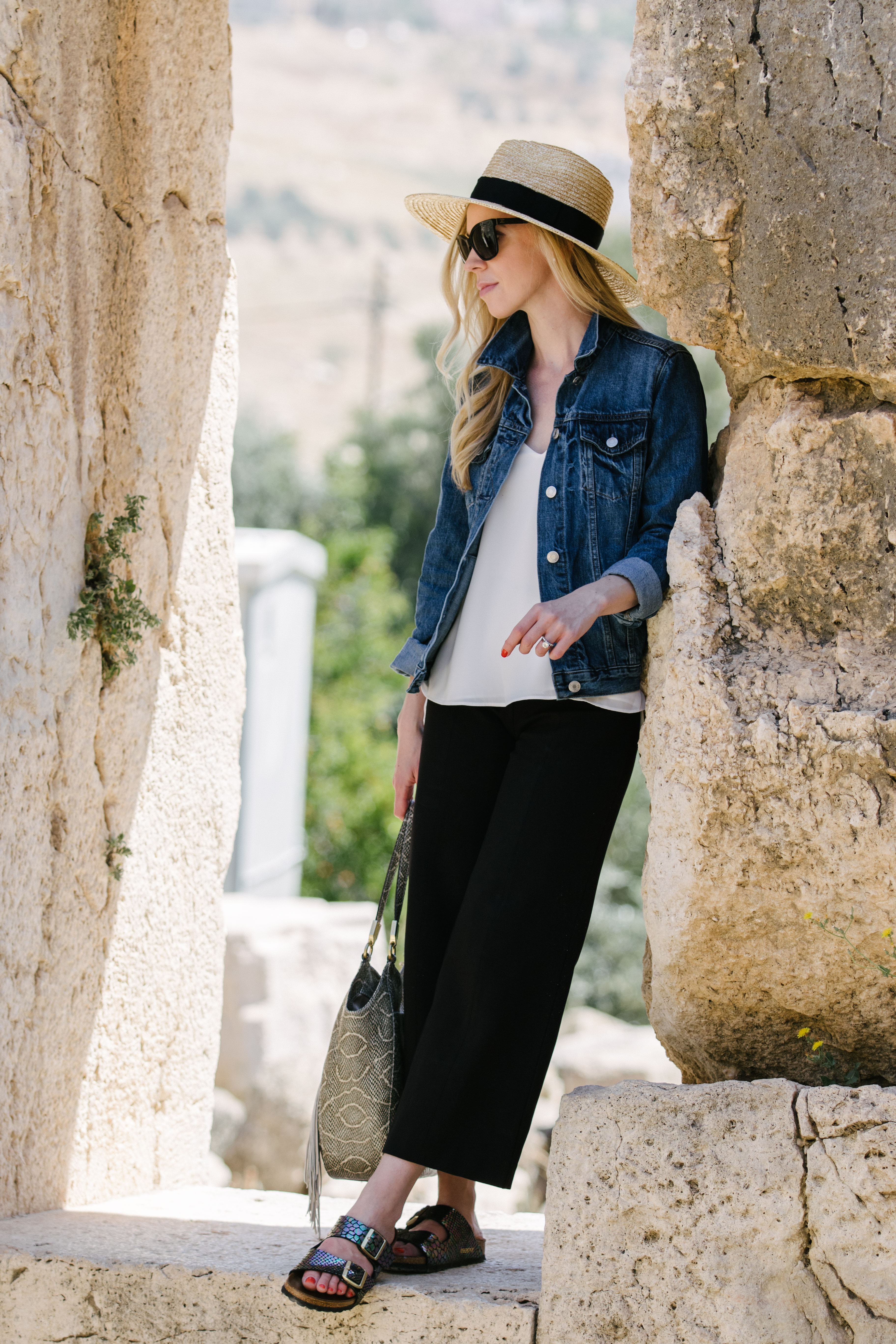 Being cool and comfortable was key for this trip since it gets pretty hot in the desert. I definitely could have gone without the denim jacket, but I wanted to protect my fair skin from the sun (I burn very easily, especially at the start of summer!) My Birkenstock sandals may not be the most flattering choice of footwear—my husband hates them, ha—but I have to admit I absolutely love them and they are SO comfy for walking a lot.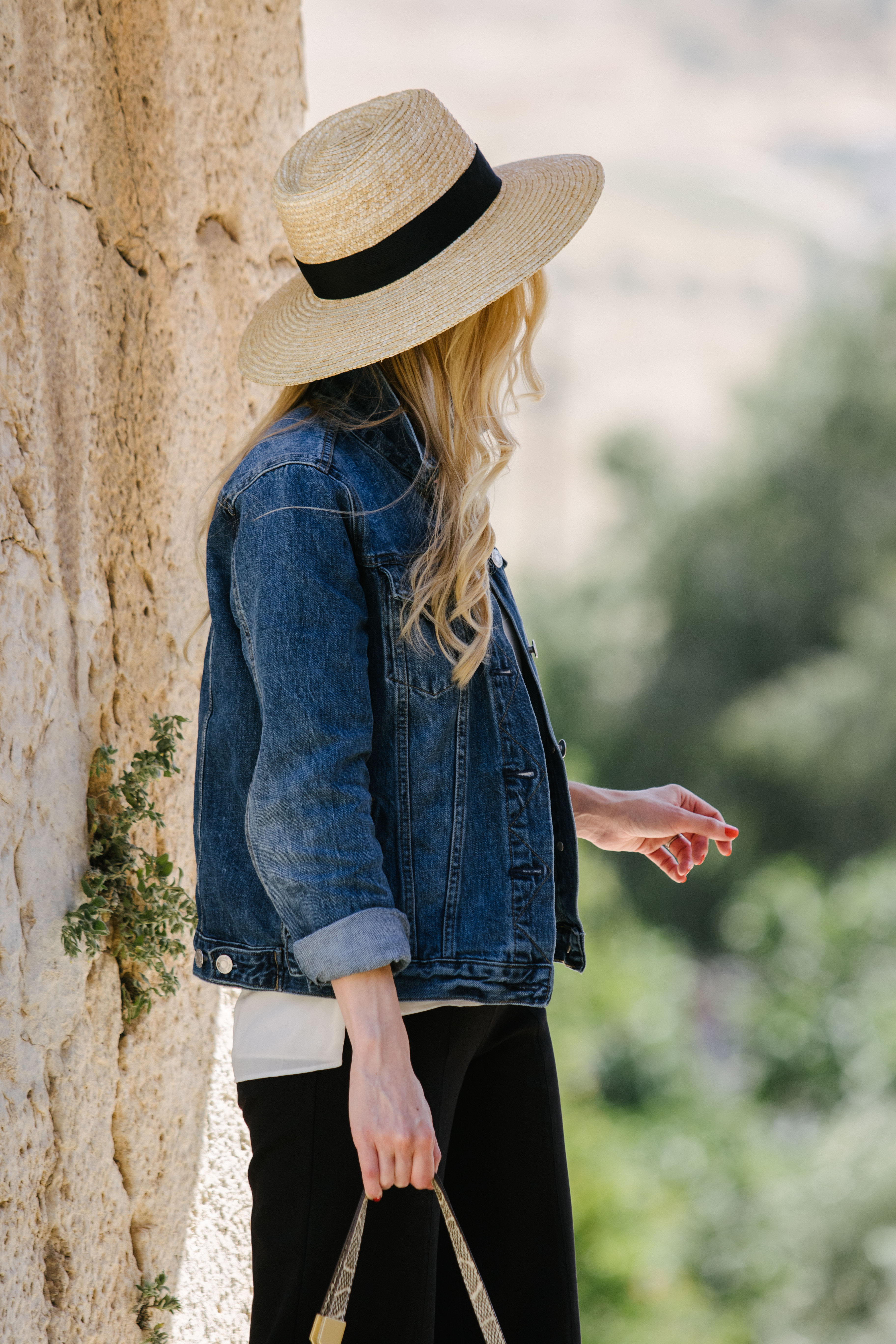 This panama hat was also my saving grace from the sun. I actually love this exact style from Brixton so much that I now own it in three colors!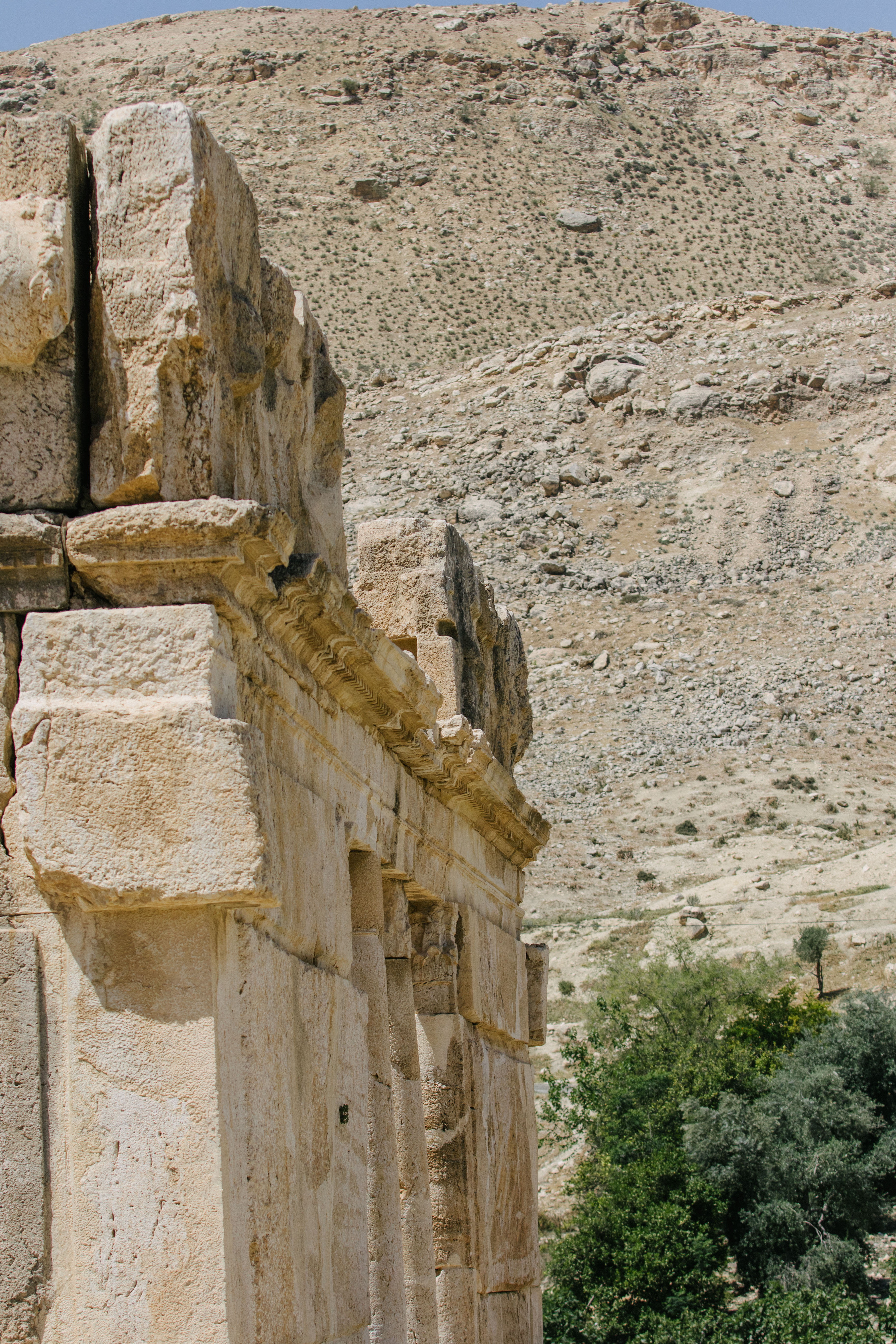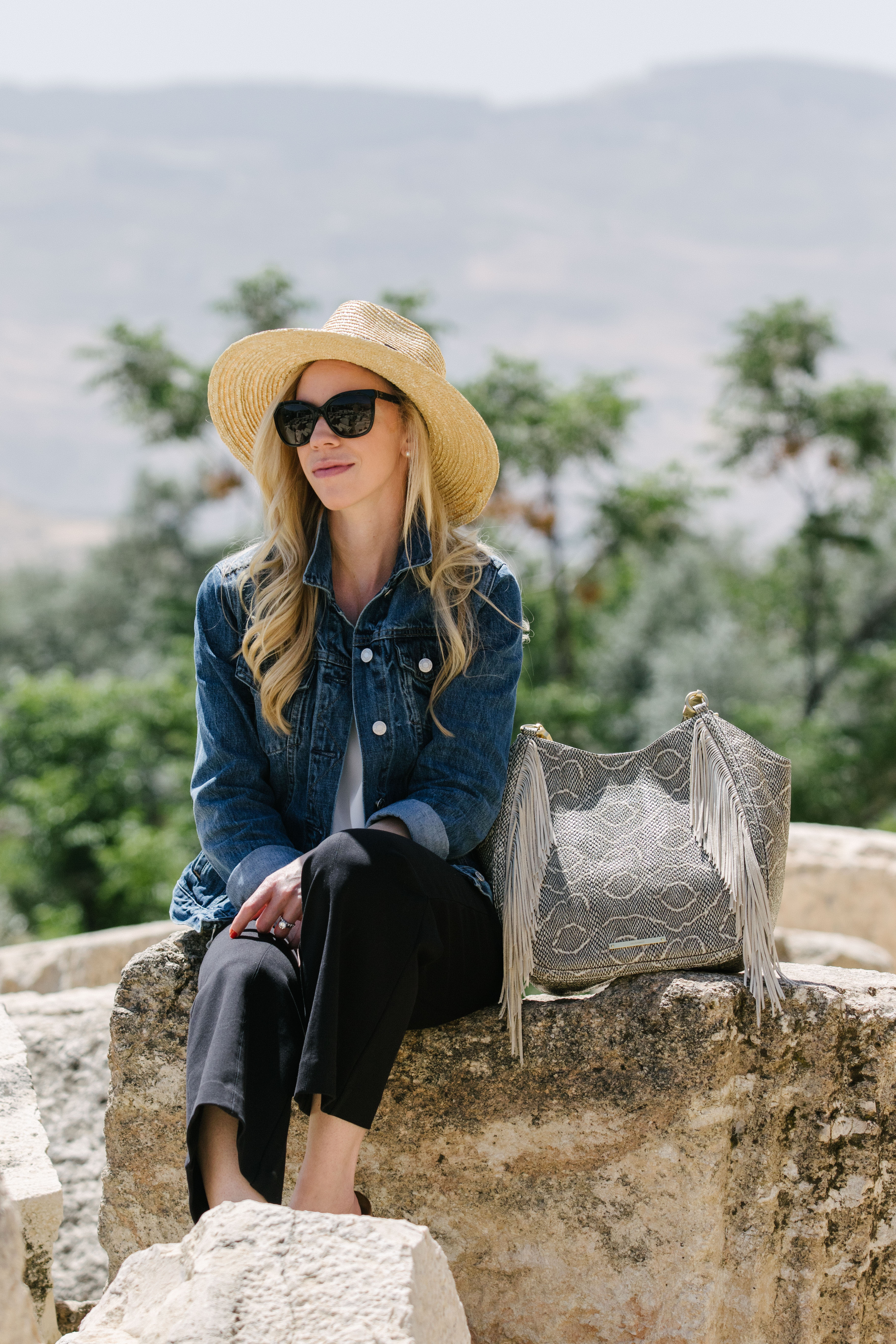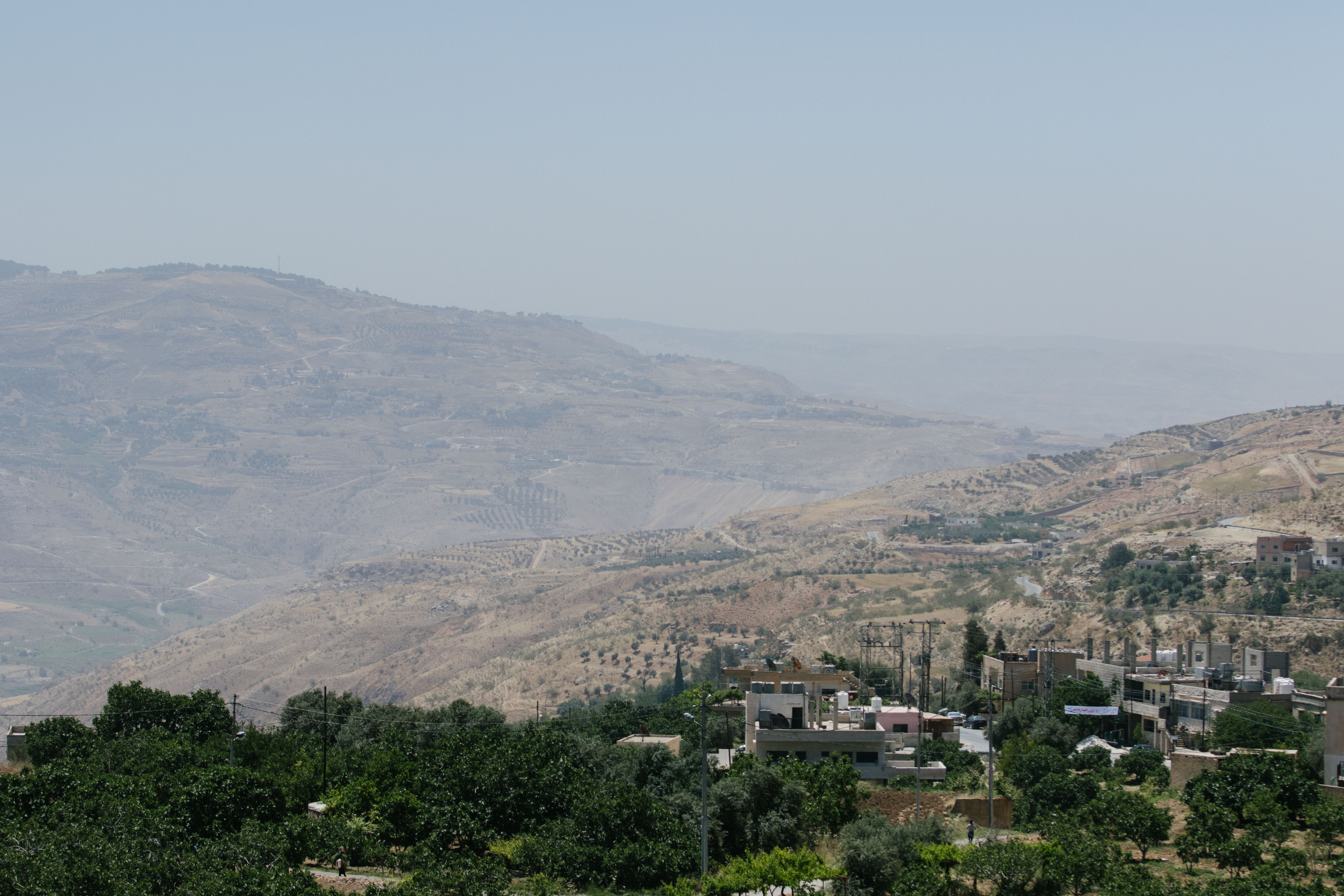 Looking out over the Jordan Valley, the Dead Sea is off to the right (it's just a little too hazy to see). Just to clarify, Iraq Al Amir is located in Jordan, not the country of Iraq. I was confused at first, too, but our tour guide explained that the word 'Iraq' is widely used here to describe an area that's fertile and good for growing crops. It certainly is, too—the entire valley below is nothing but fig, olive and pomegranate trees. Apparently pomegranates are in season around July and I cannot wait!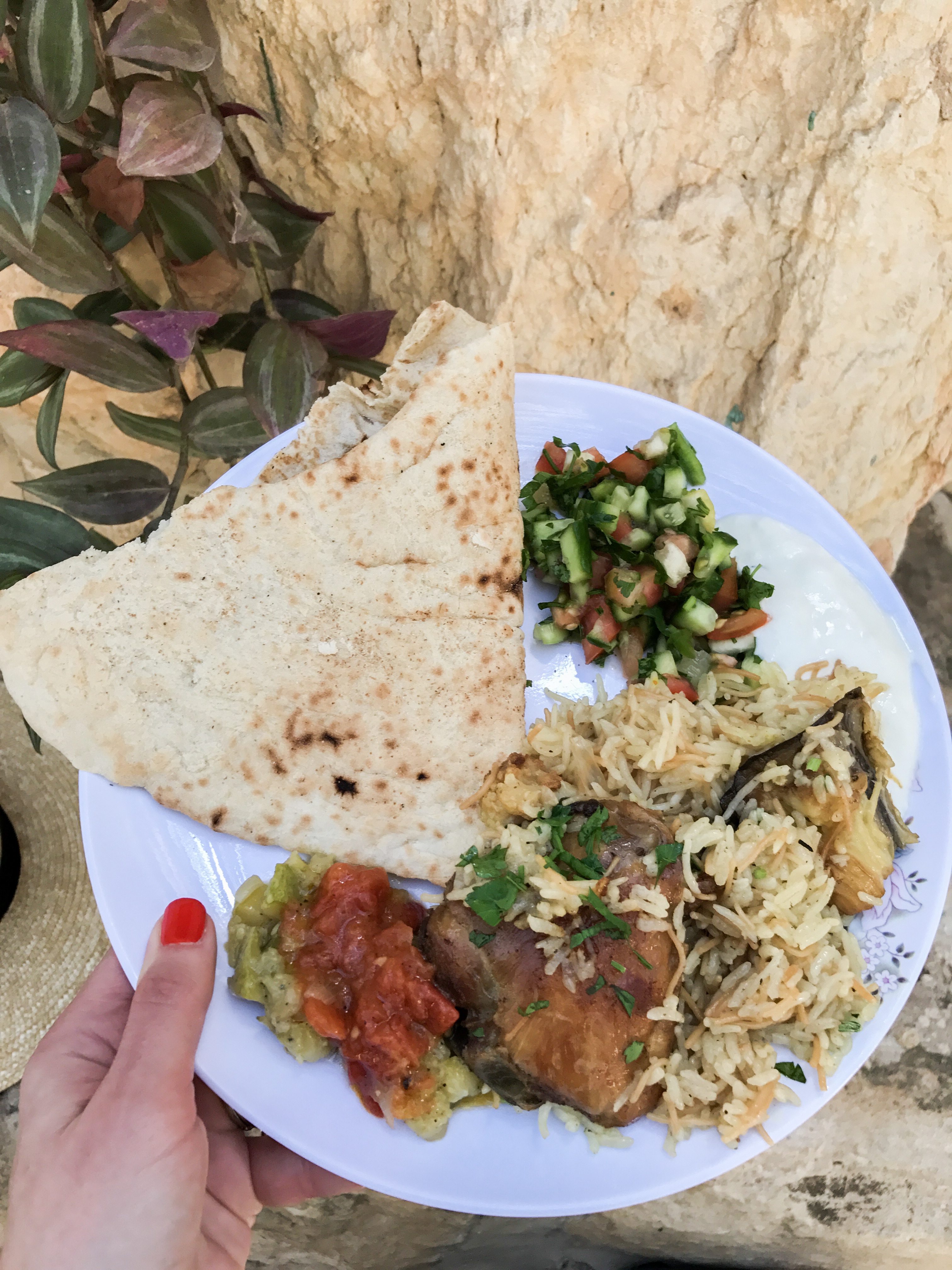 After touring the ruins and the caves, we enjoyed a homemade lunch prepared by the Women's Cooperative Society in the village of Iraq Al Amir, which was absolutely delicious (chicken with rice, veggies, and lemon yogurt sauce).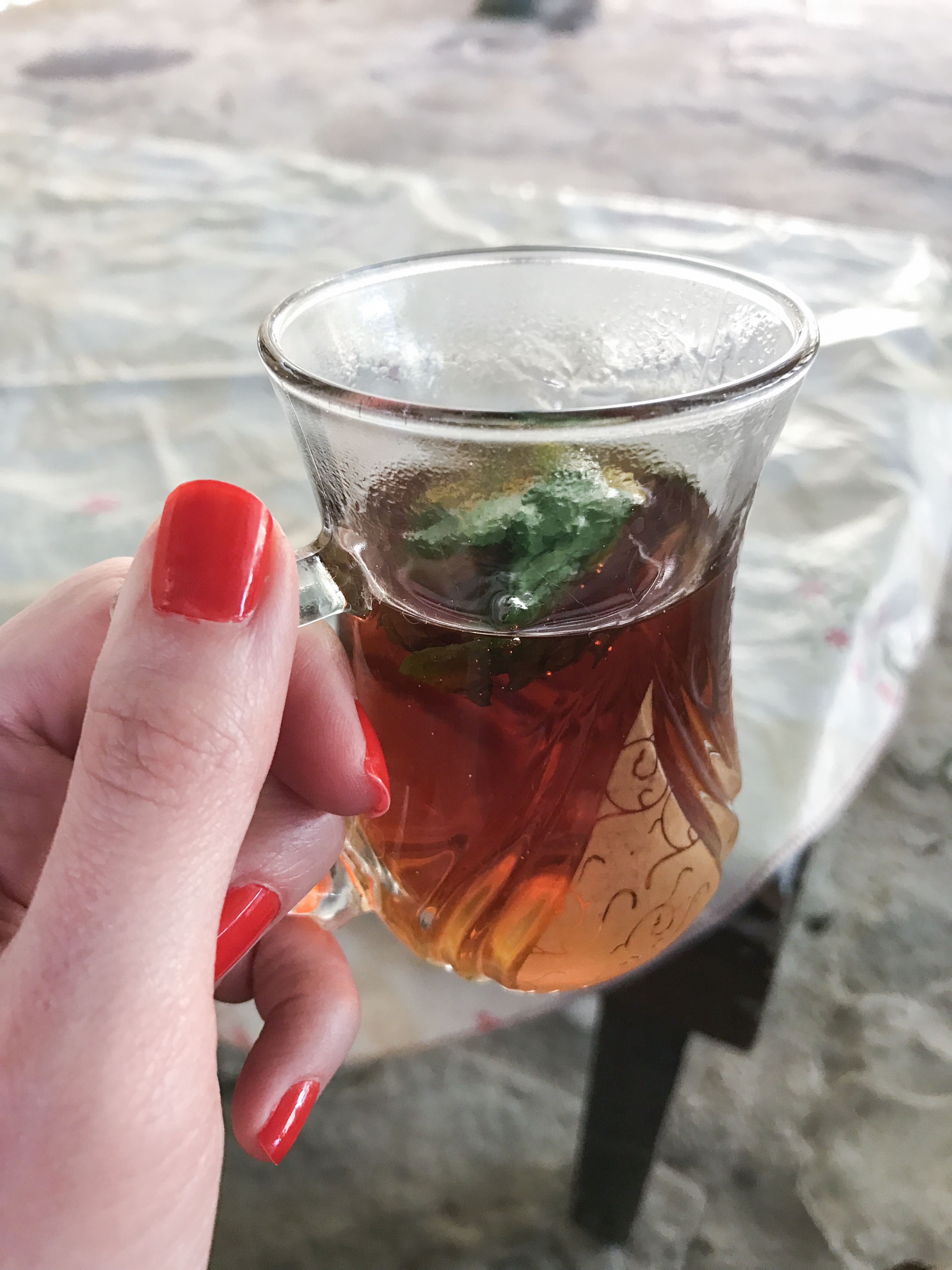 And finally, sweet mint tea for dessert—I don't know exactly how they make this, but it's the best hot tea I've ever had! I've always preferred coffee, but living over here just may make me officially become a tea drinker, too!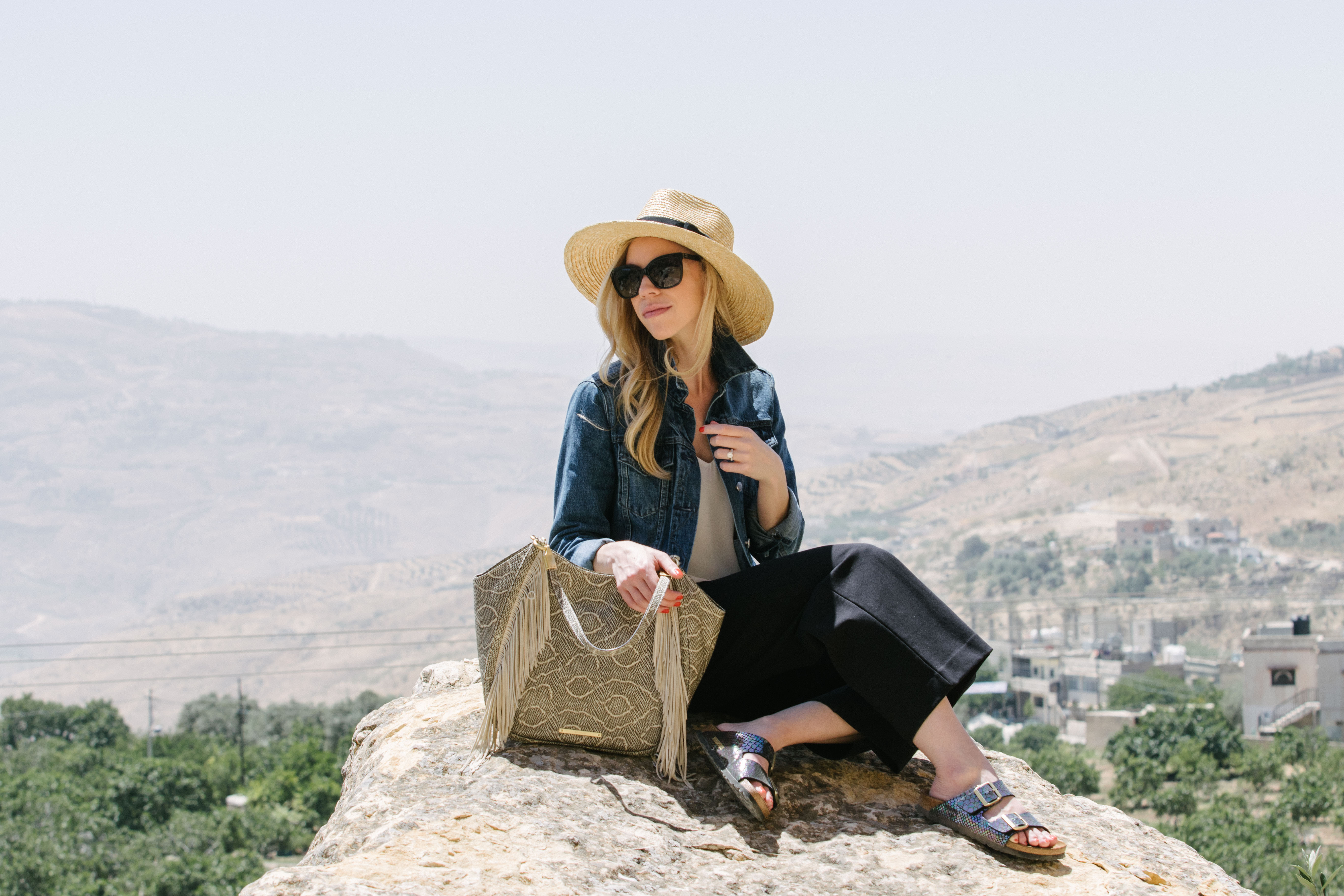 I hope your week is off to a great start and thanks so much for visiting today!
Outfit Details
Shop the Post
Linking with More Pieces of Me, Sincerely Jenna Marie & Pink Sole