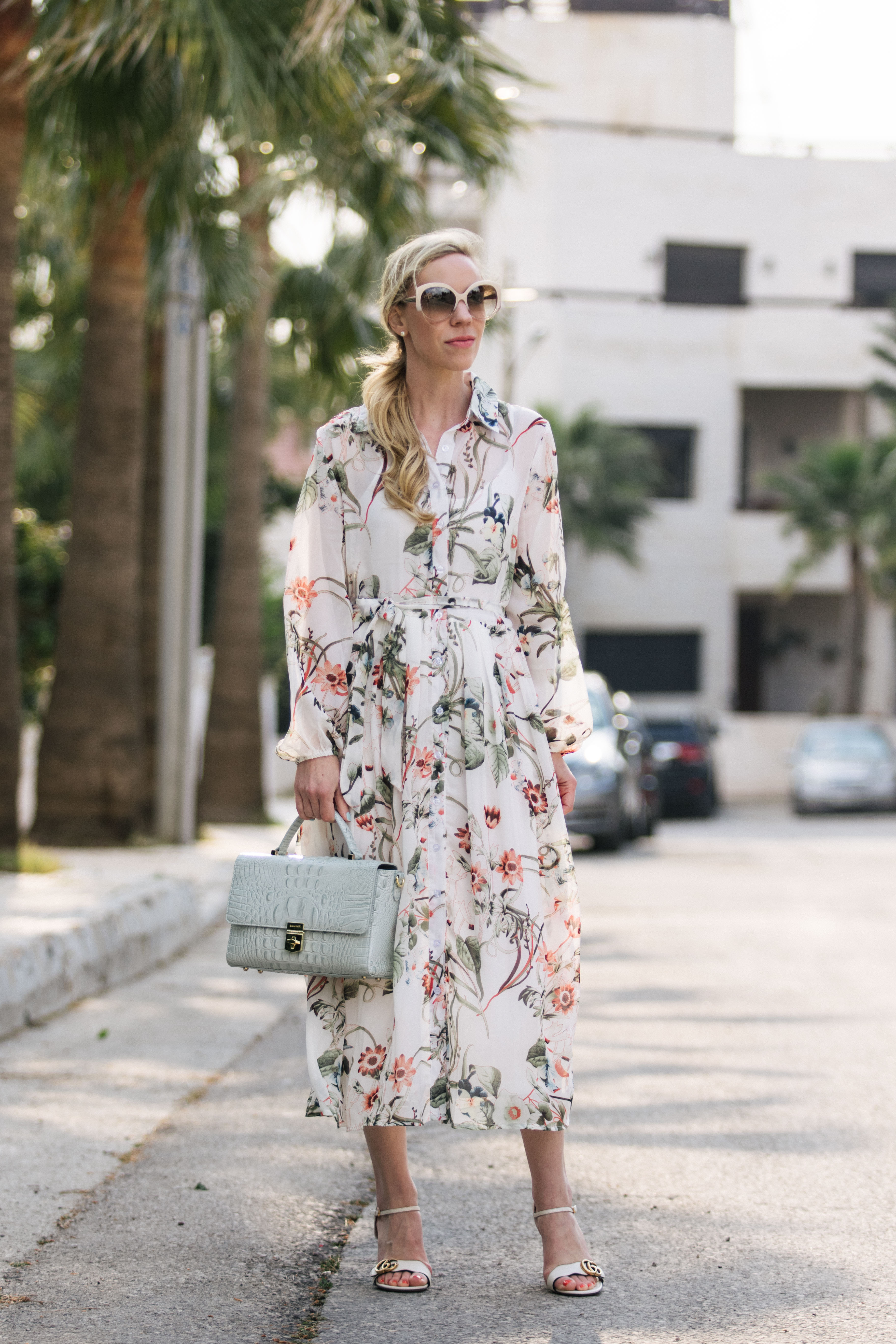 Whether it's a permanent move or just for vacation, one thing we try to do every time we go to a new place is walk everywhere. Walking really is the best way to familiarize ourselves with our new neighborhood and the stores and restaurants around us because it's easy to miss things when driving—and unless we want to catch an Uber, we literally have to walk for the time-being since our car hasn't arrived yet. Last weekend we spent a lot of time exploring on foot and stopped to shoot this outfit along the way (after I changed from my sneakers of course!) On one street alone, we found a place that will blend your choice of fresh hummus, a bakery that offers fresh Jordanian bread and treats all day, and a specialty meat/seafood shop that has just about everything we need, so I think we're off to a good start!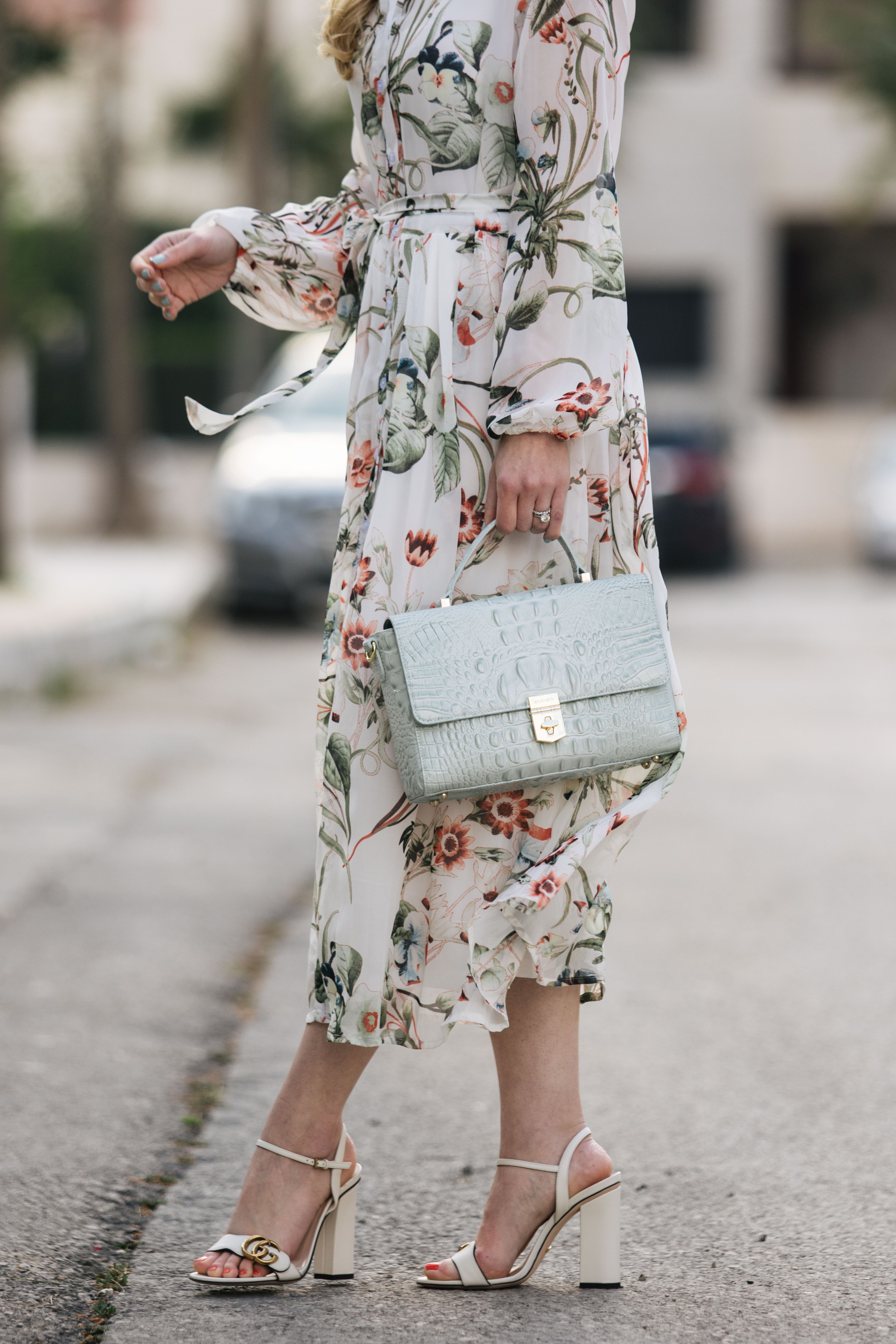 From the gorgeous pattern to its midi length, I love everything about this pretty floral dress for spring—plus, you can't beat the $25 price tag! I think it'd also look great if you swapped out the matching wrap tie belt for a leather style.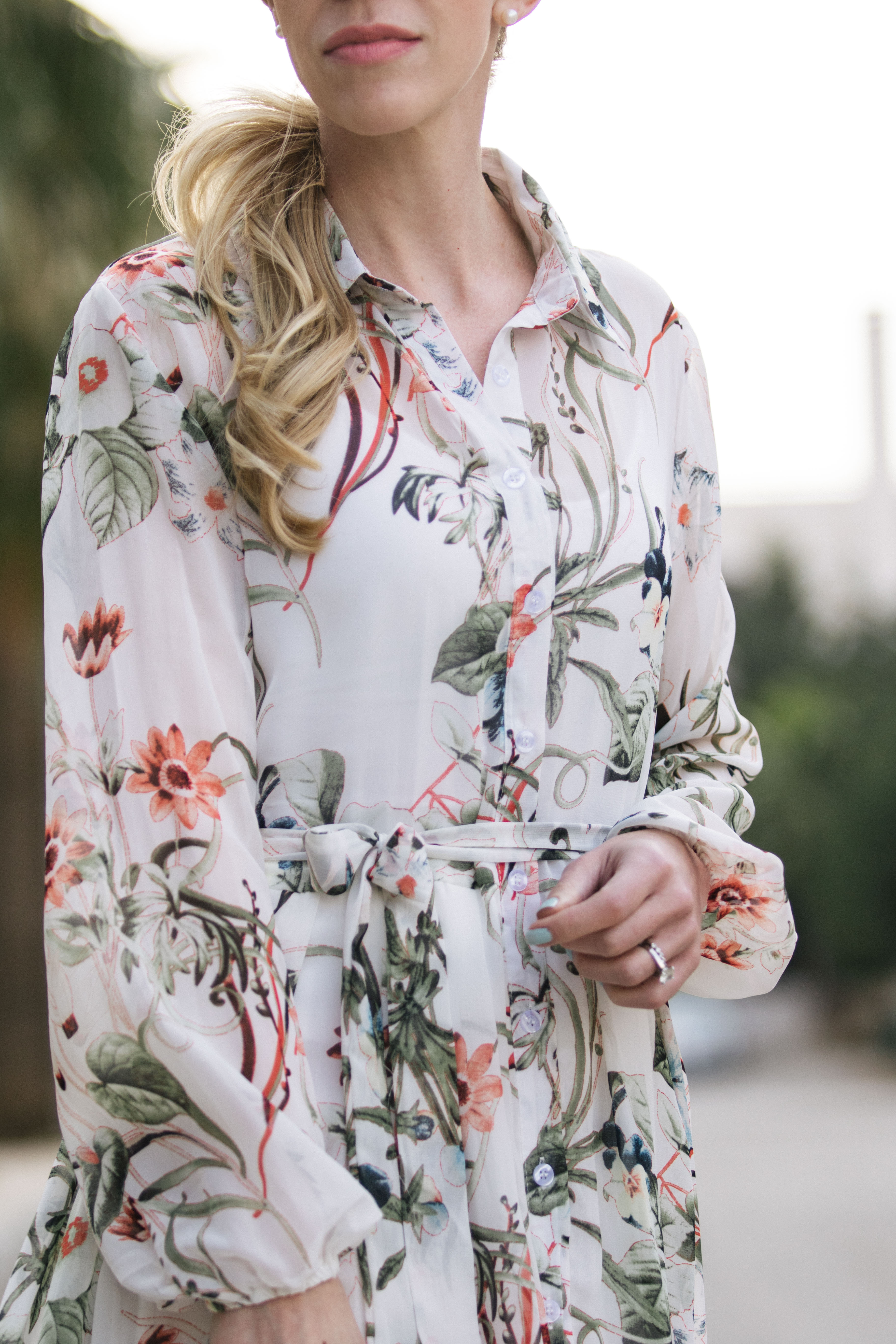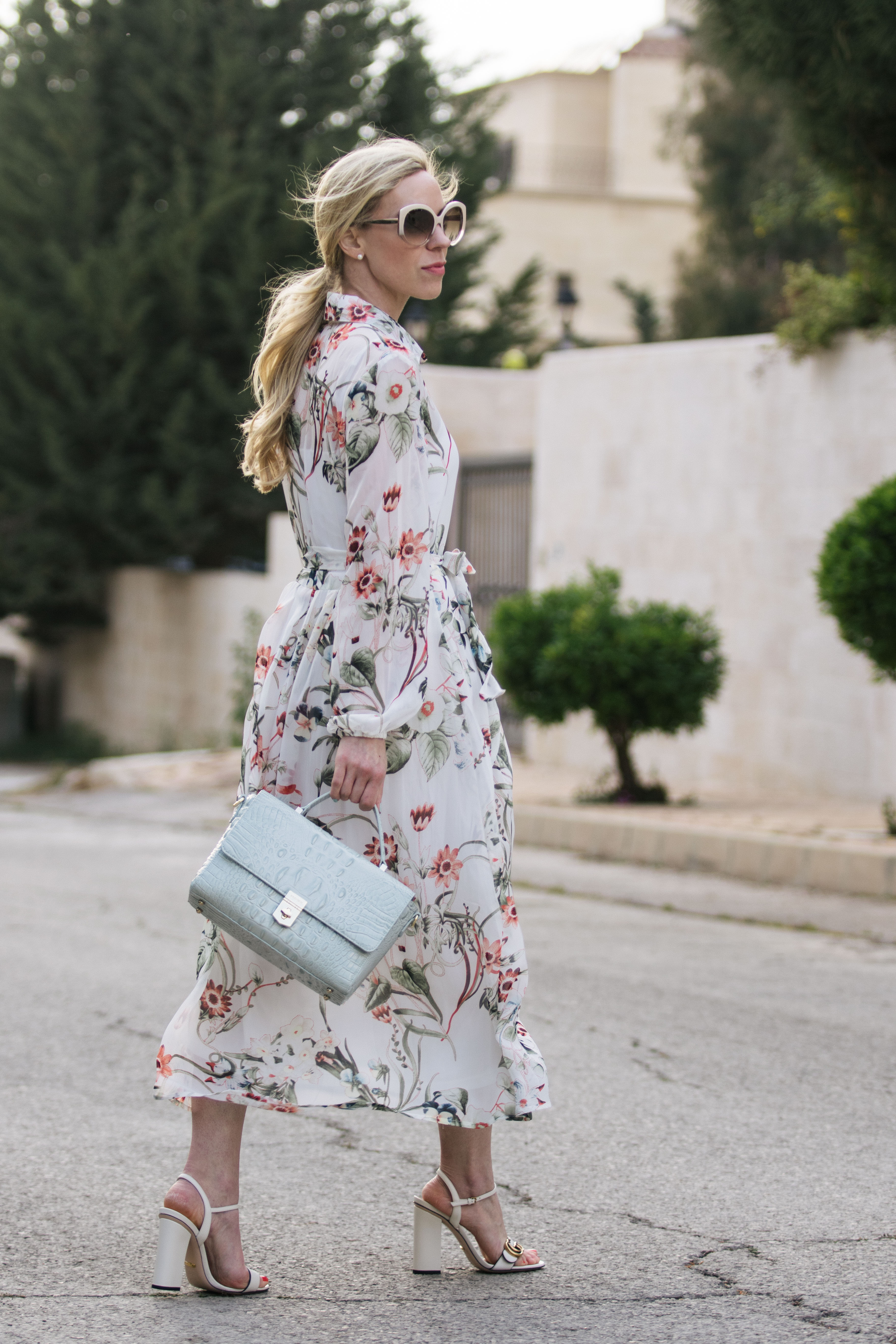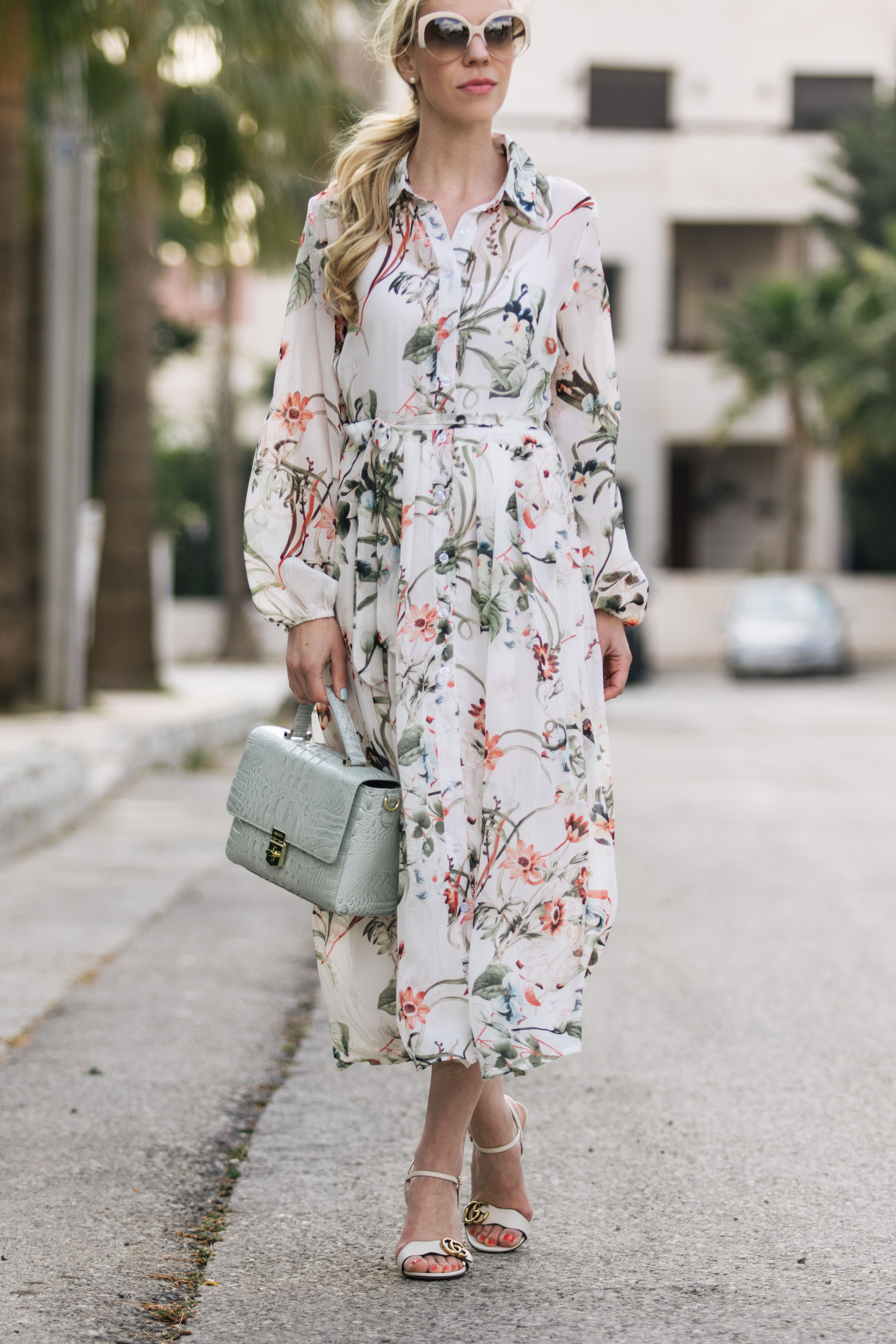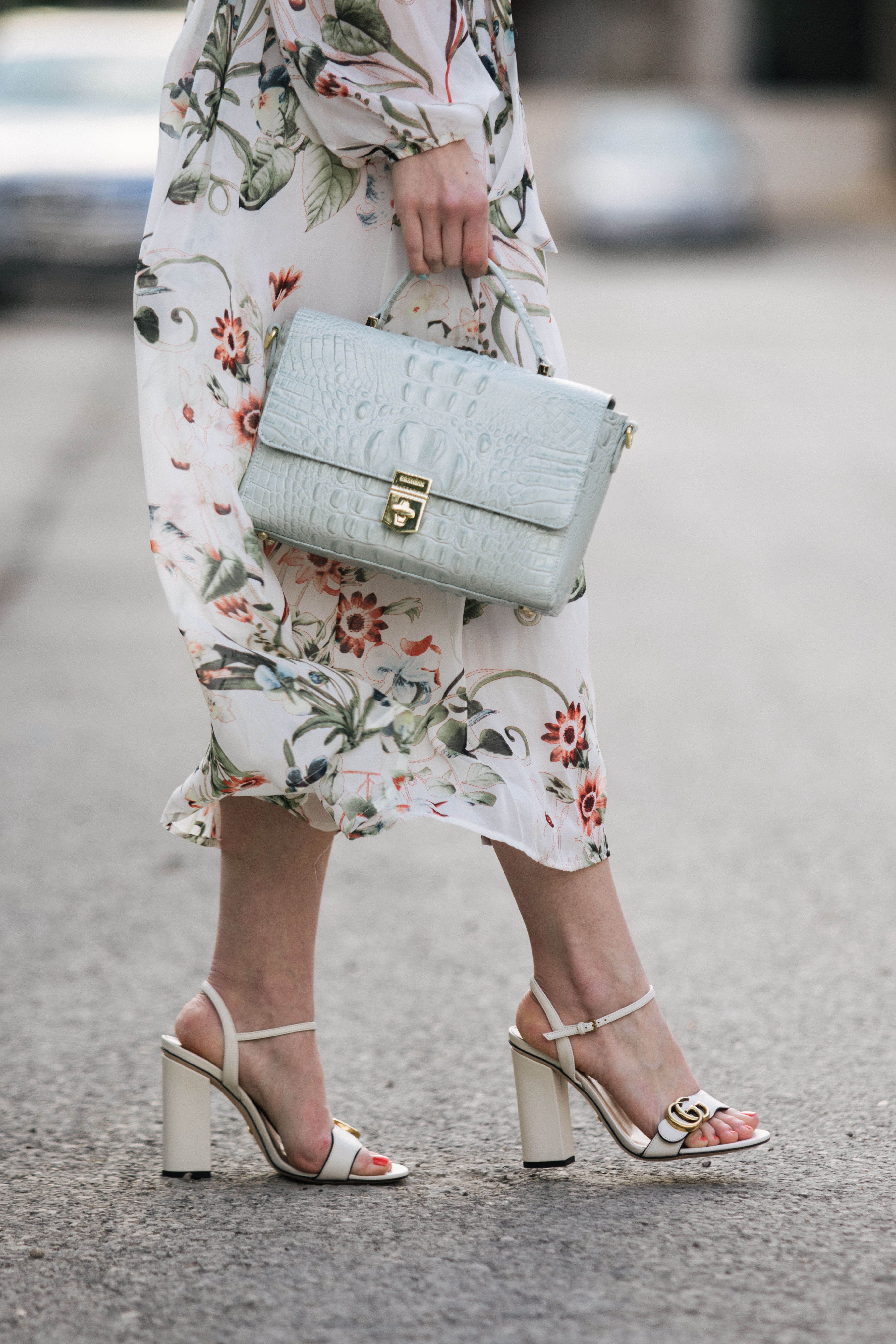 You may be thinking I wear this little satchel and block heel sandals too much and you're probably right, but I just can't get enough of either and they're such a perfect match for each other!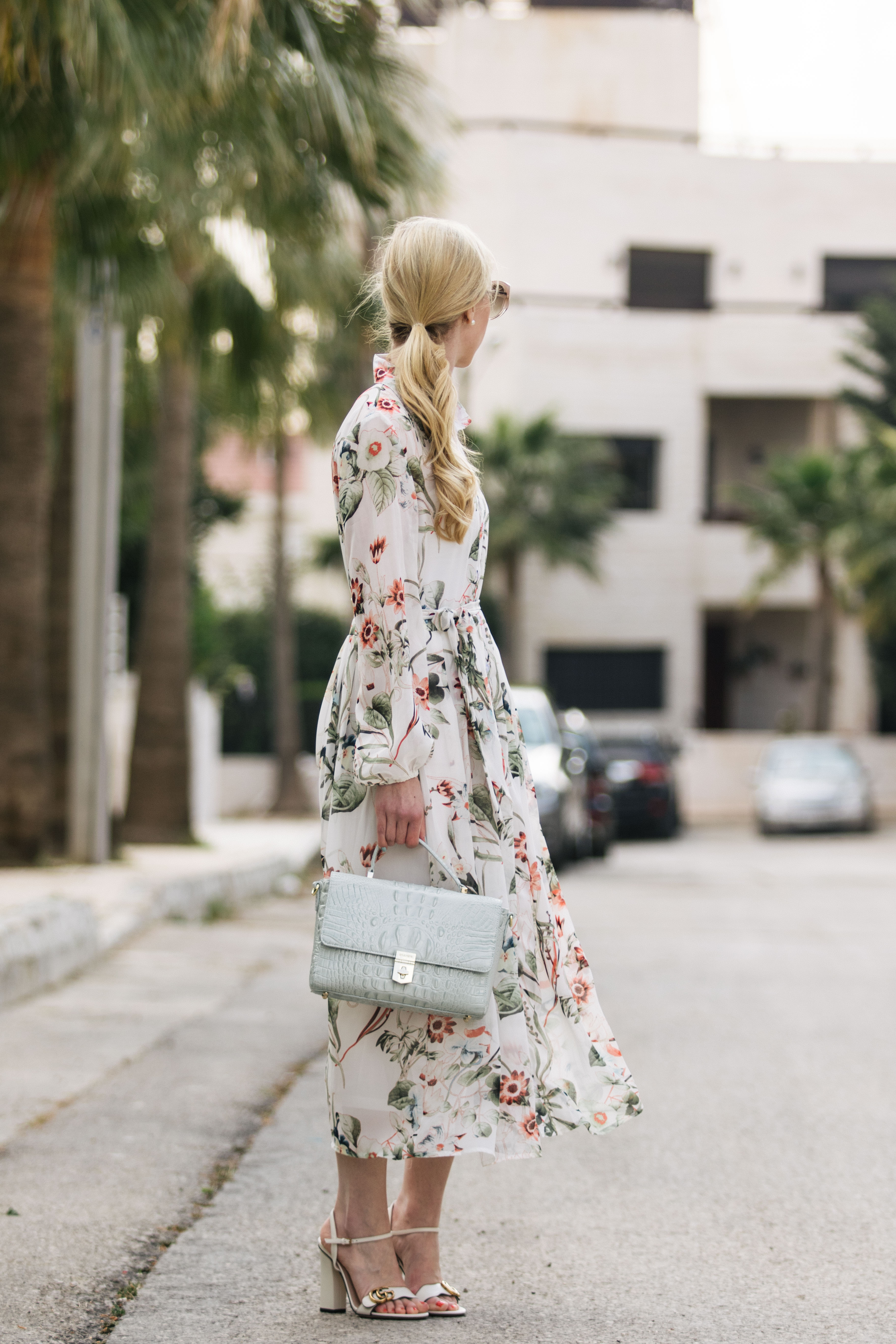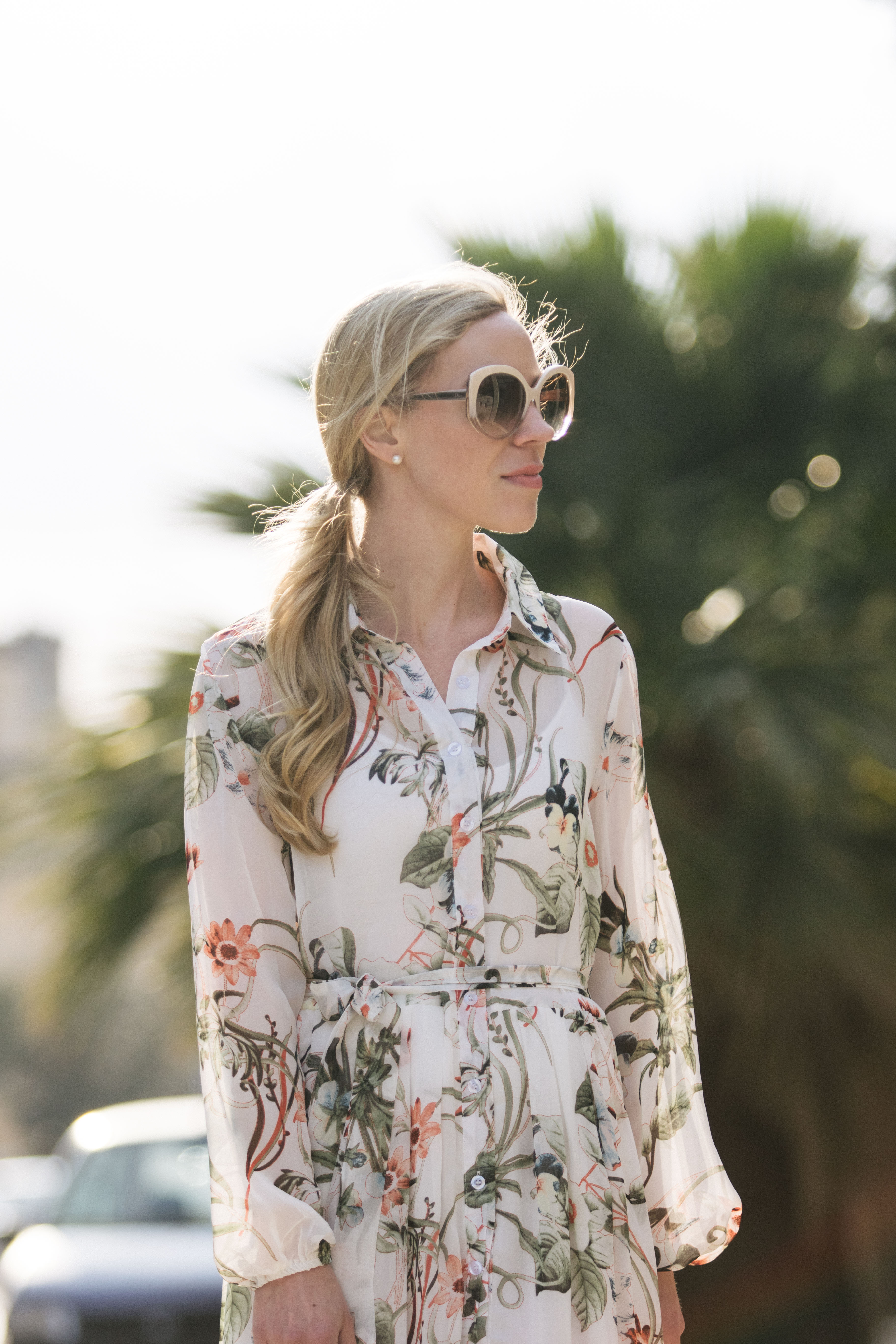 I hope all of you are having a wonderful week and thanks so much for stopping by today!
Shop the Post
Linking with Walking in Memphis in High Heels, Living in Color Style, Elegantly Dressed and Stylish, The Pleated Poppy & Color and Grace