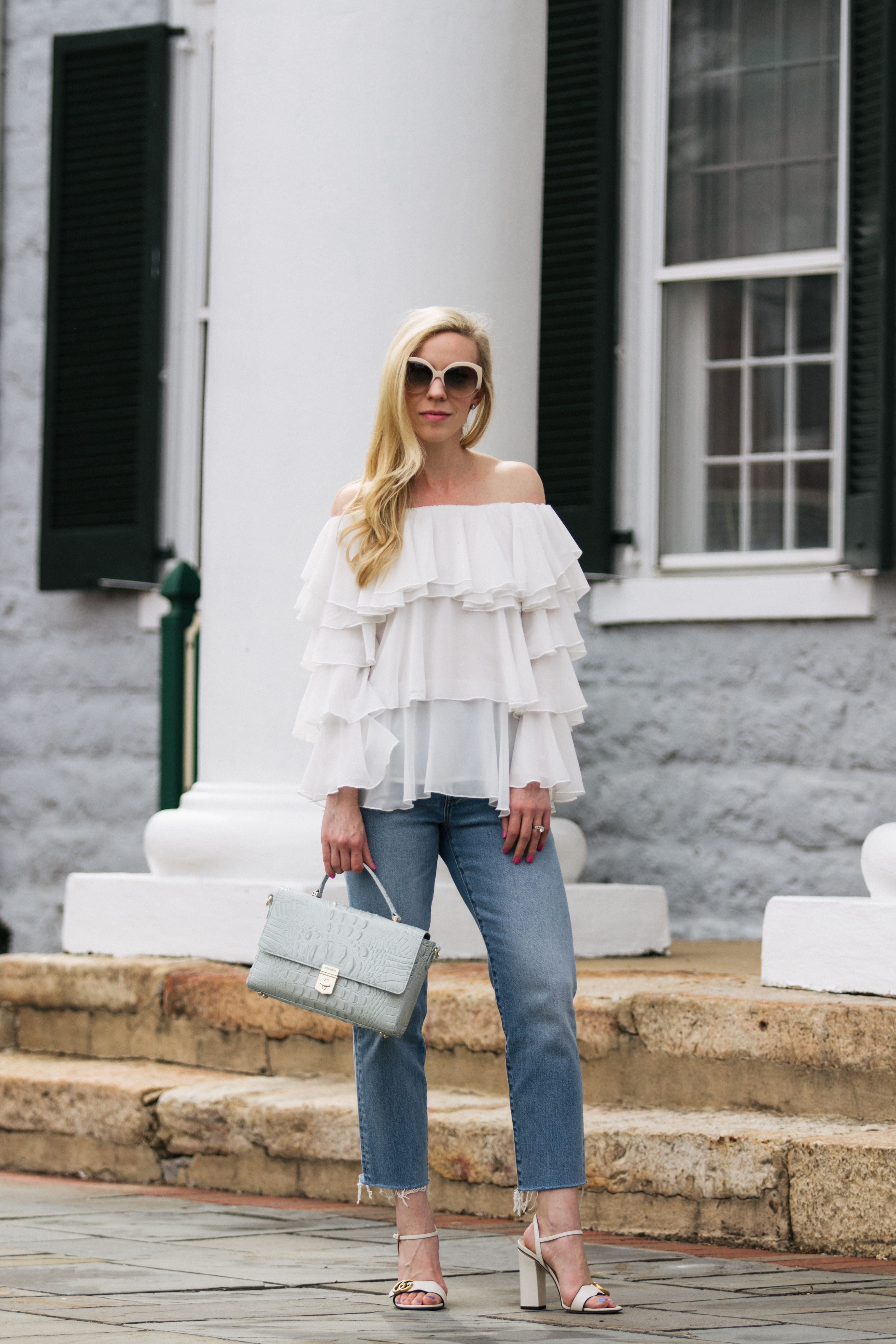 We officially made it to Amman! The last day and a half have been a complete whirlwind of unpacking, getting settled, and figuring out where to find immediate necessities, but we're slowly making our way. Our kitties were tough little troopers for the long trip and they're also settling in (in fact, they are sleeping off the jet lag right now with my husband!) I'm looking forward to the three-day weekend since it's Easter and we'll have a few days off to catch up on rest and explore our new neighborhood. So far all we've really done is grocery shop, but I already can't wait to do more of that. I bought the most amazing homemade pita bread in a Jordanian bakery yesterday and I already know it's going to become a staple in our household.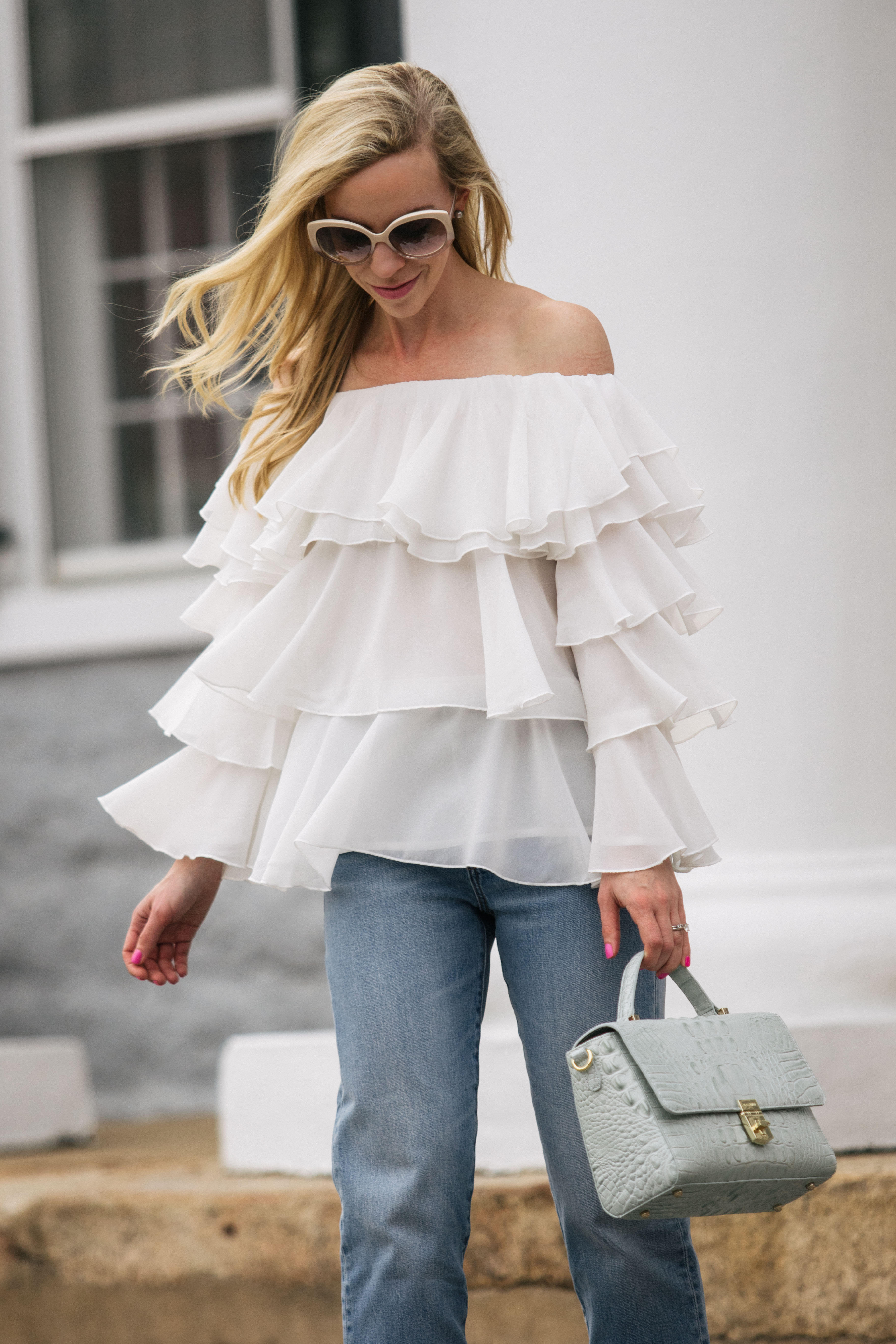 As soon as I saw the ruffles on this flirty off-the-shoulder number, I was smitten—and really, you can't help but twirl wearing a top like this. It's also on major sale at less than $40, but selling out quickly, so don't wait!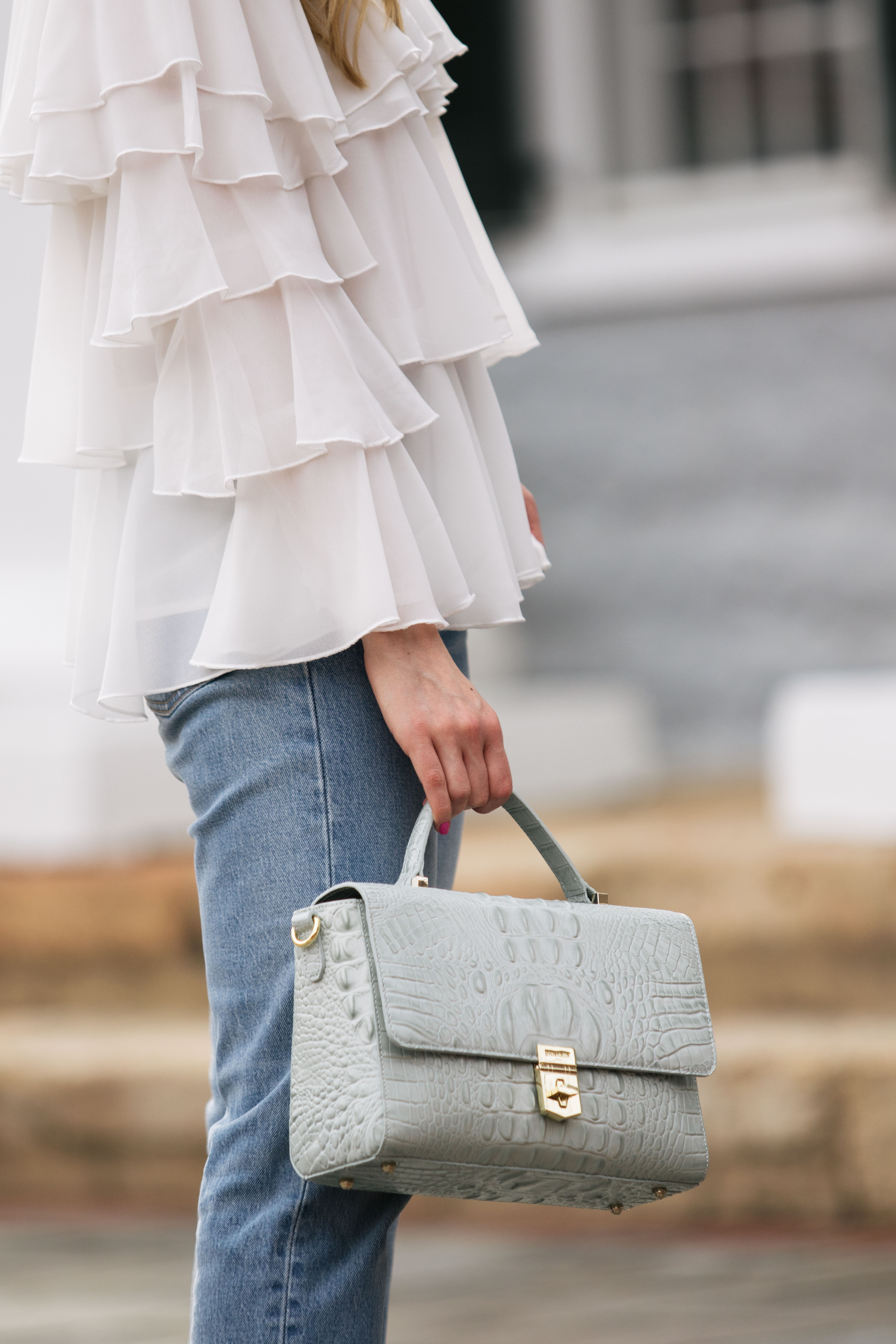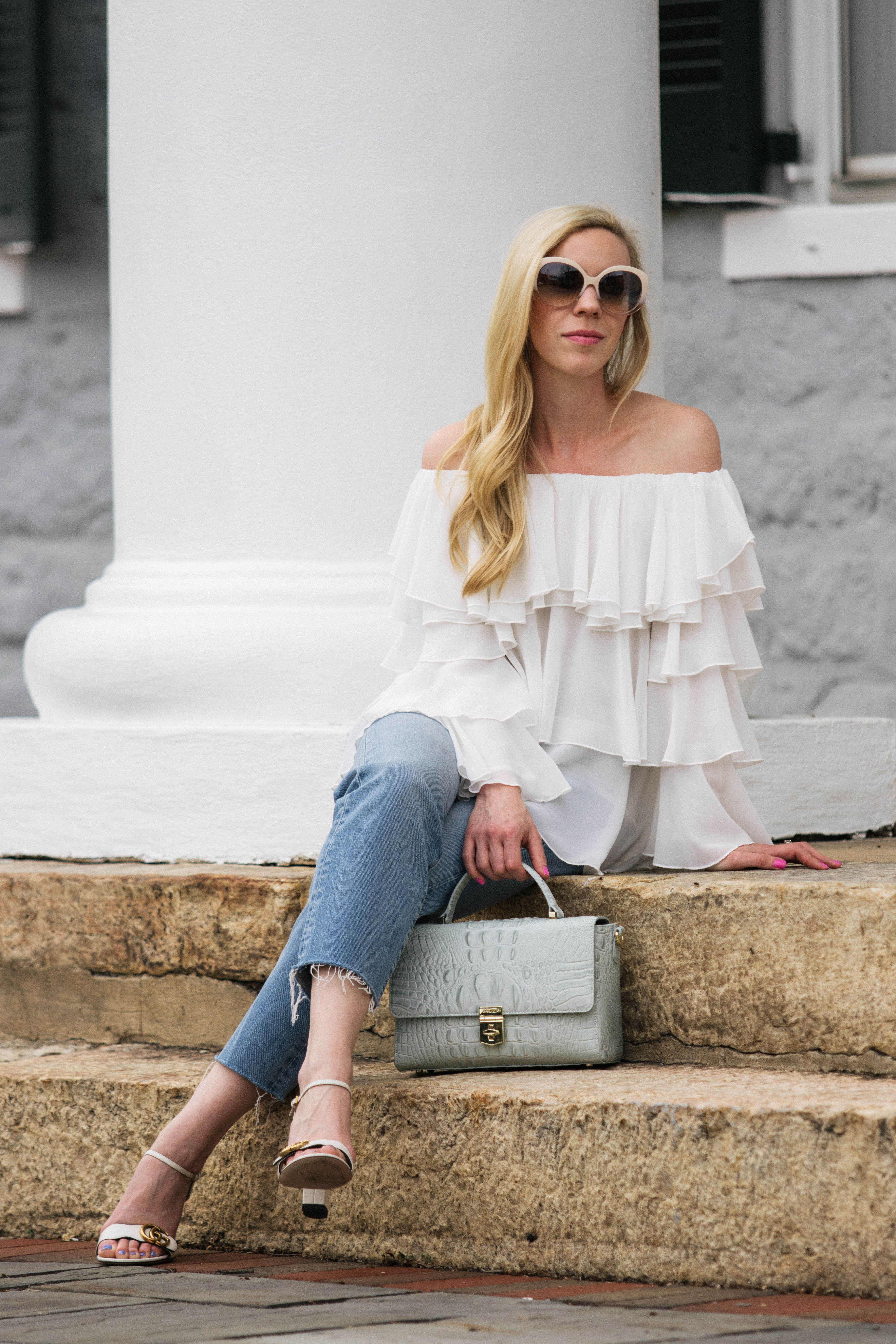 What's funny about these photos is that they were taken at a popular spot in my hometown and two of my friends actually happened to drive by while we were shooting—that's what happens in a small town, ha!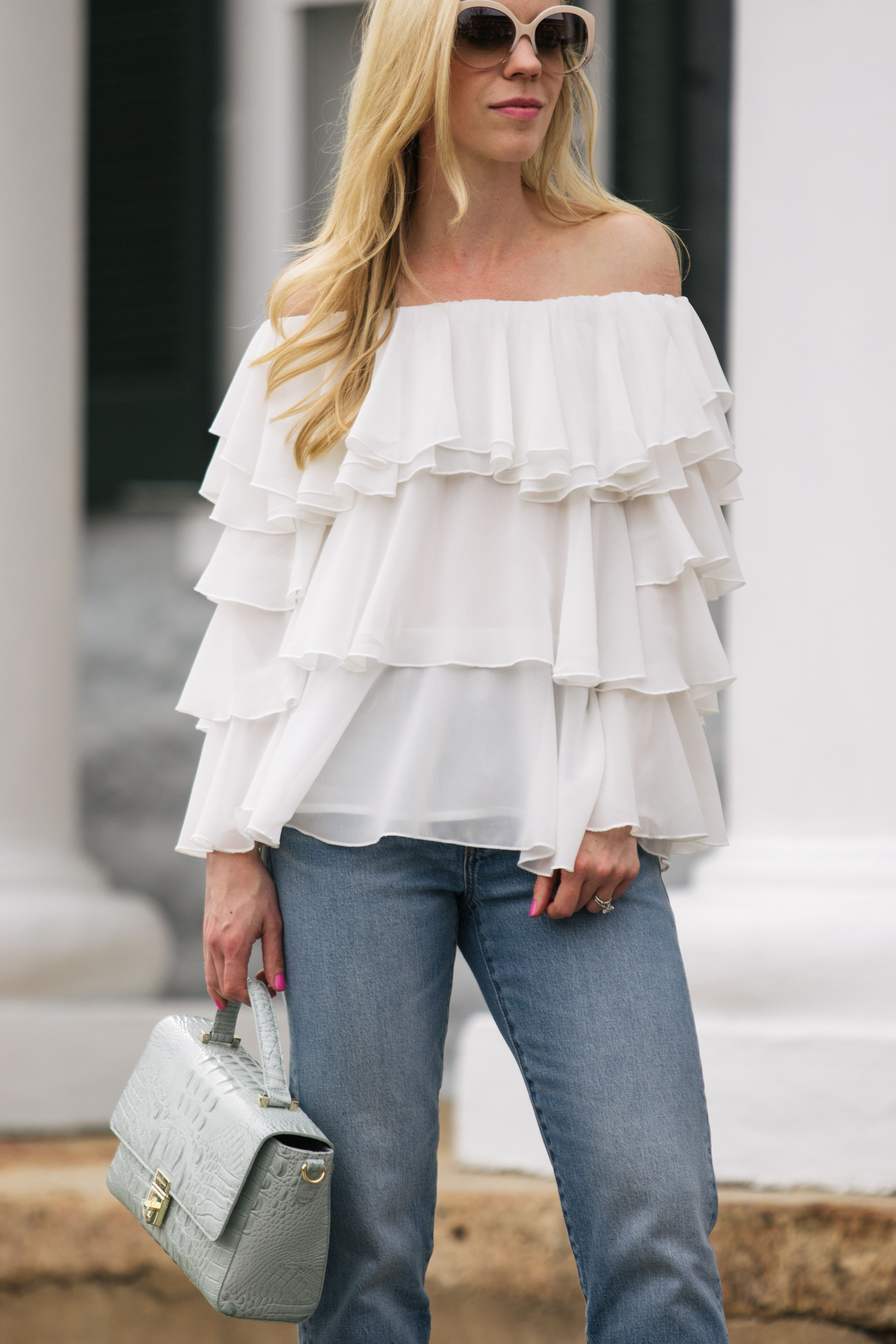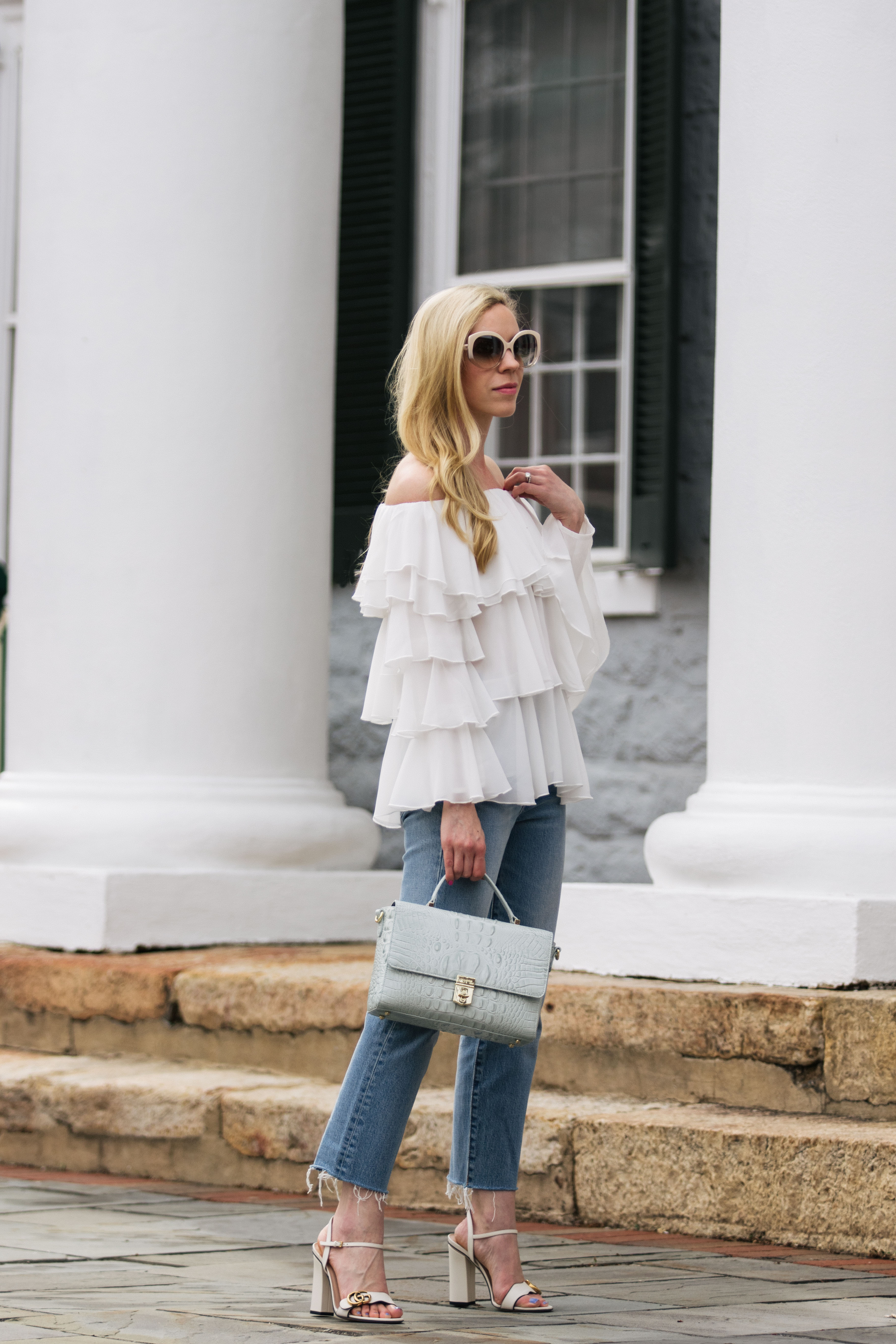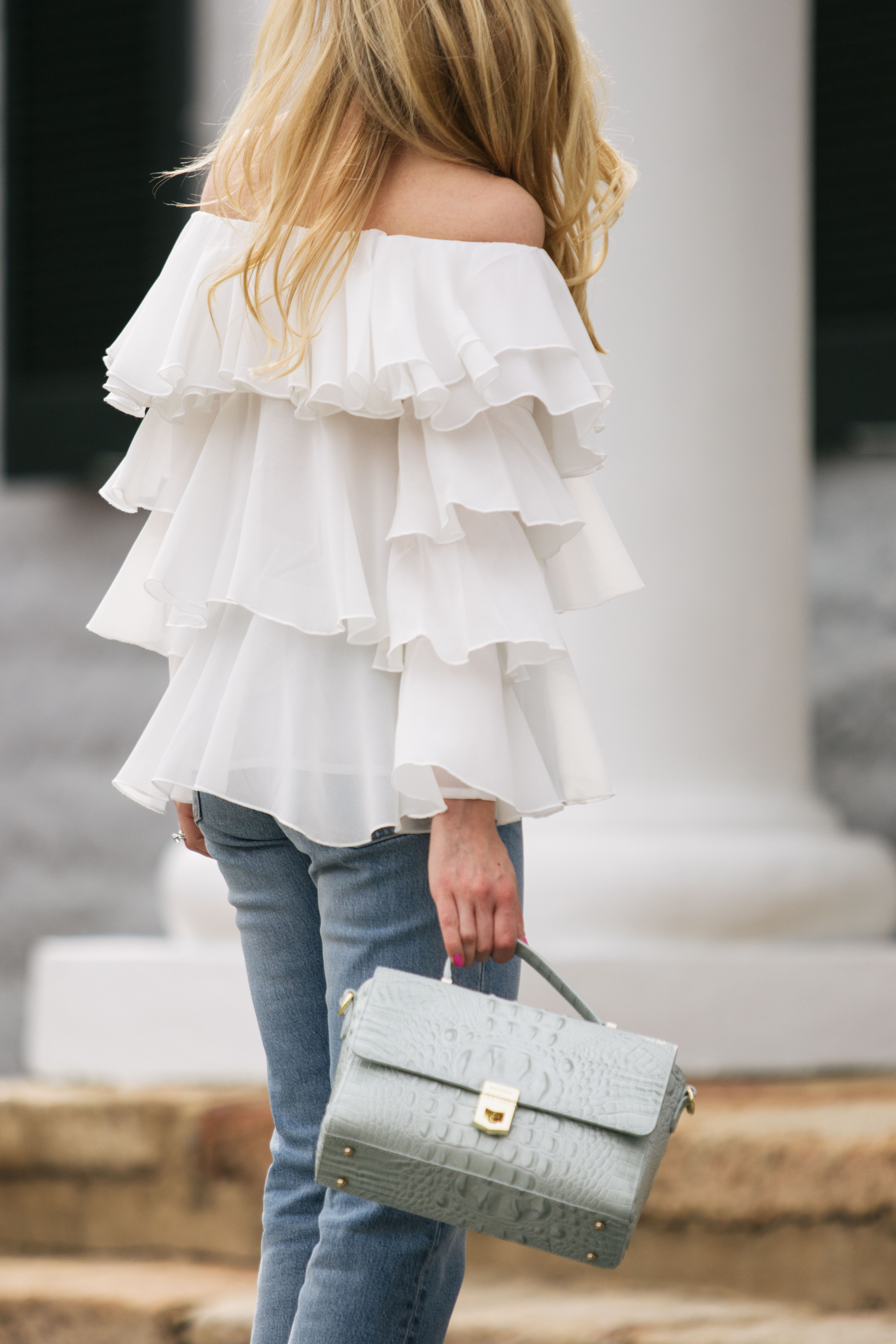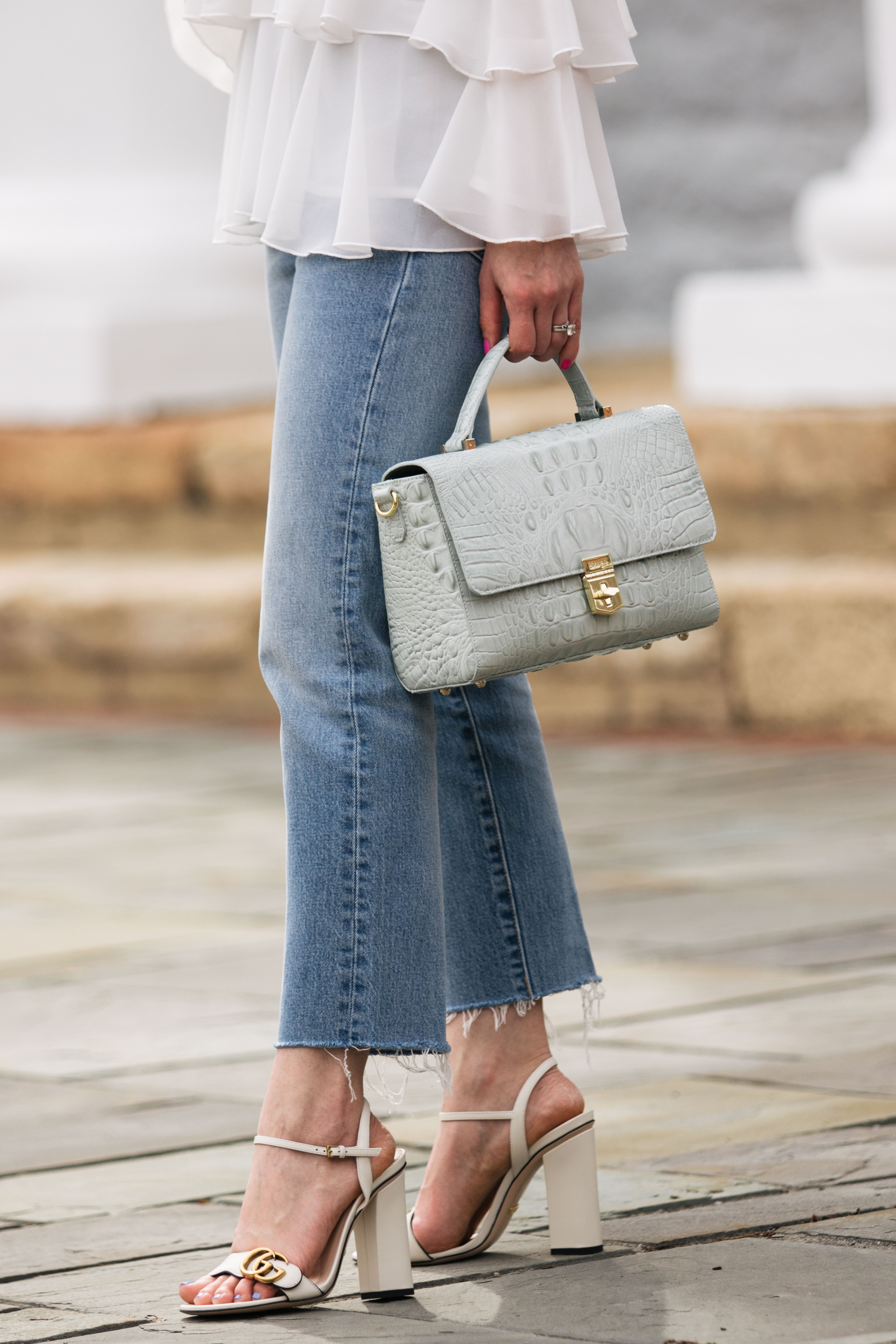 Happy Easter and I hope you all enjoy the weekend! Thanks so much for checking in today!
Shop the Post
Linking with Living in Color, Stylin' in St. Louis, Happiness at Mid Life, Doused in Pink, Posh Classy Mom & Rachel the Hat