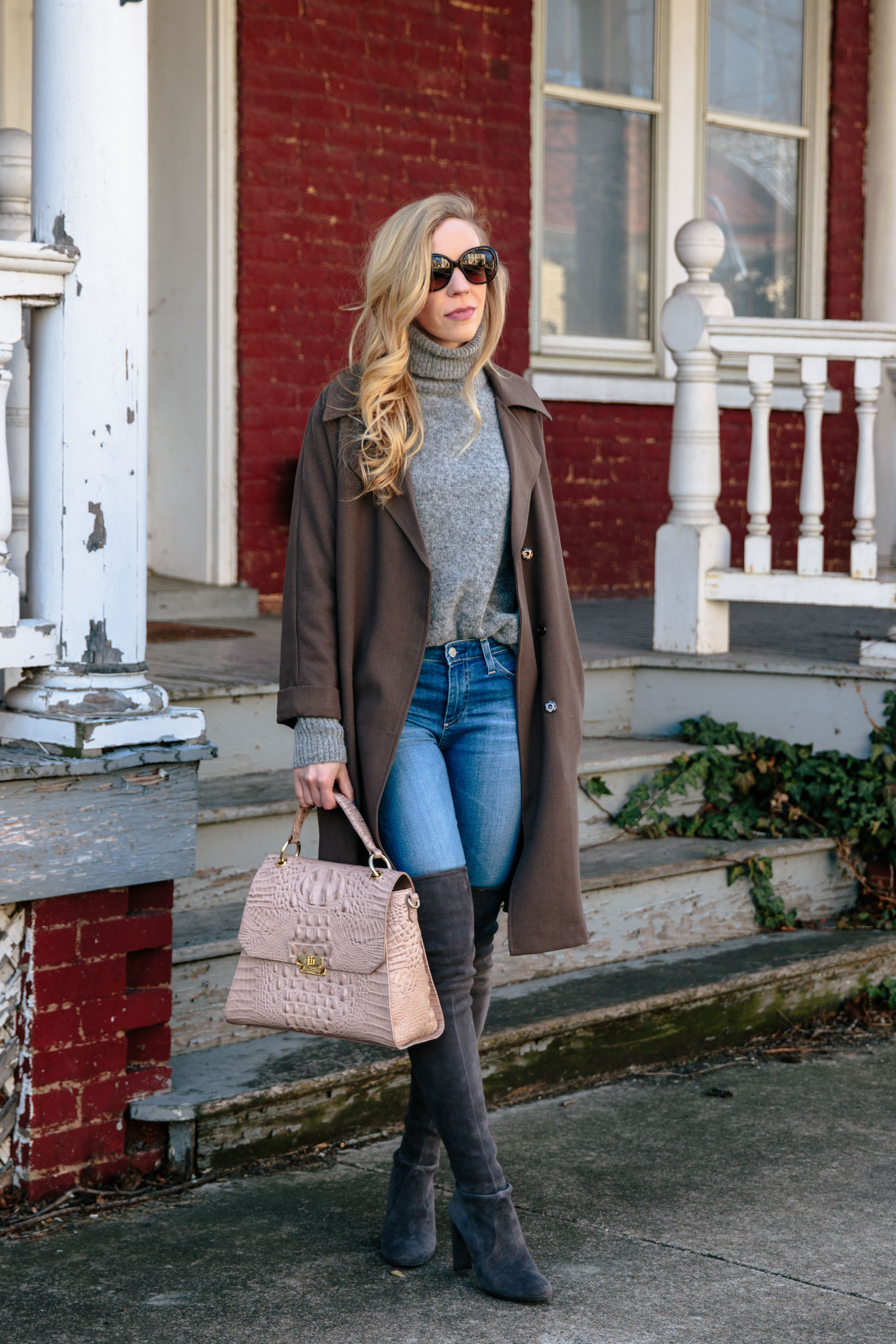 How many of you on the East Coast woke up to a winter wonderland yesterday? We got about 8 inches of snow, although most of it has already melted. We took the UTV for some off-roading on the mountain and had a blast being trail-blazers on the way since most of the roads hadn't been cleared when we went out. After that we were pretty frozen, so we stayed inside the rest of the afternoon. My mom also went all out and made homemade soup, bread, and my favorite vanilla cake—basically, it was a perfect snow day!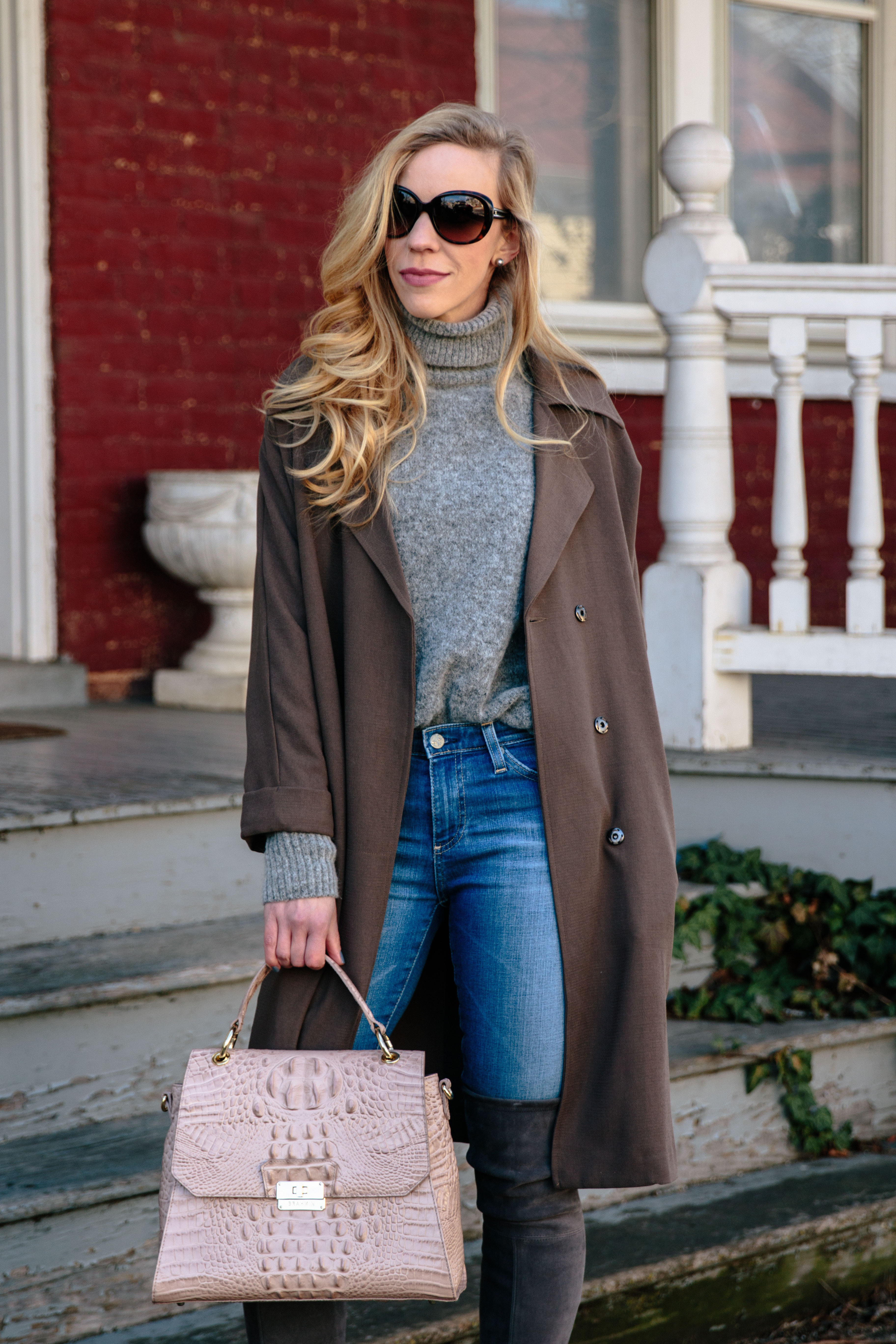 So usually we talk about how to transition winter pieces to spring, but with the major shift in weather we've had recently, I'm going to share how to make spring pieces work for cold days! Since this lightweight jacket is meant for spring or fall, normally I would dress it up with a sheer blouse or go casual with a tee underneath. However, since it's barely been over 30 degrees lately, I had to pair it with a thick turtleneck the other day. For another cold-weather style option, I think a slouchy jacket like this would also be cute over a fitted sweater dress. I had every intention of wearing mine on the blog before it sold out, but sadly it's gone now!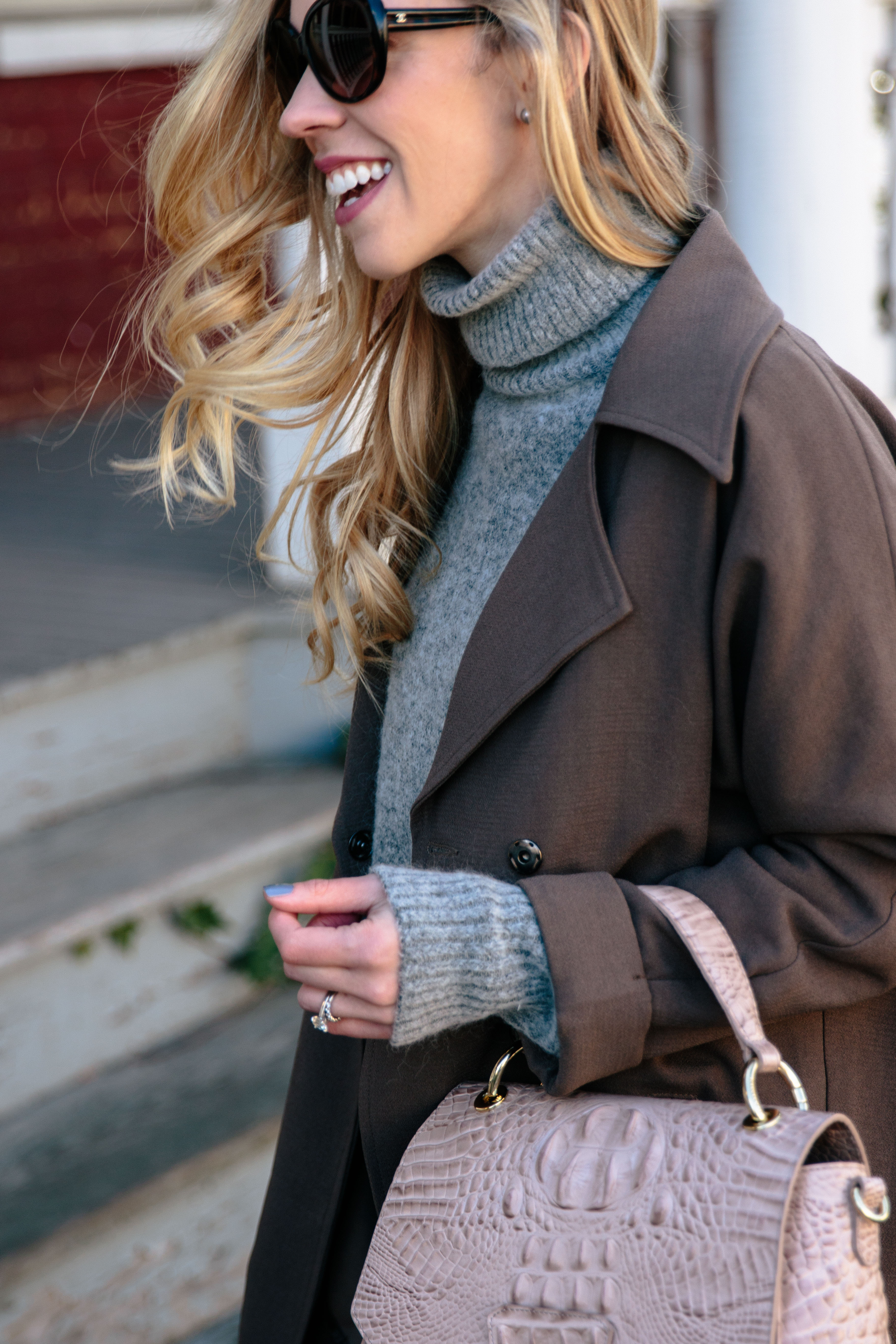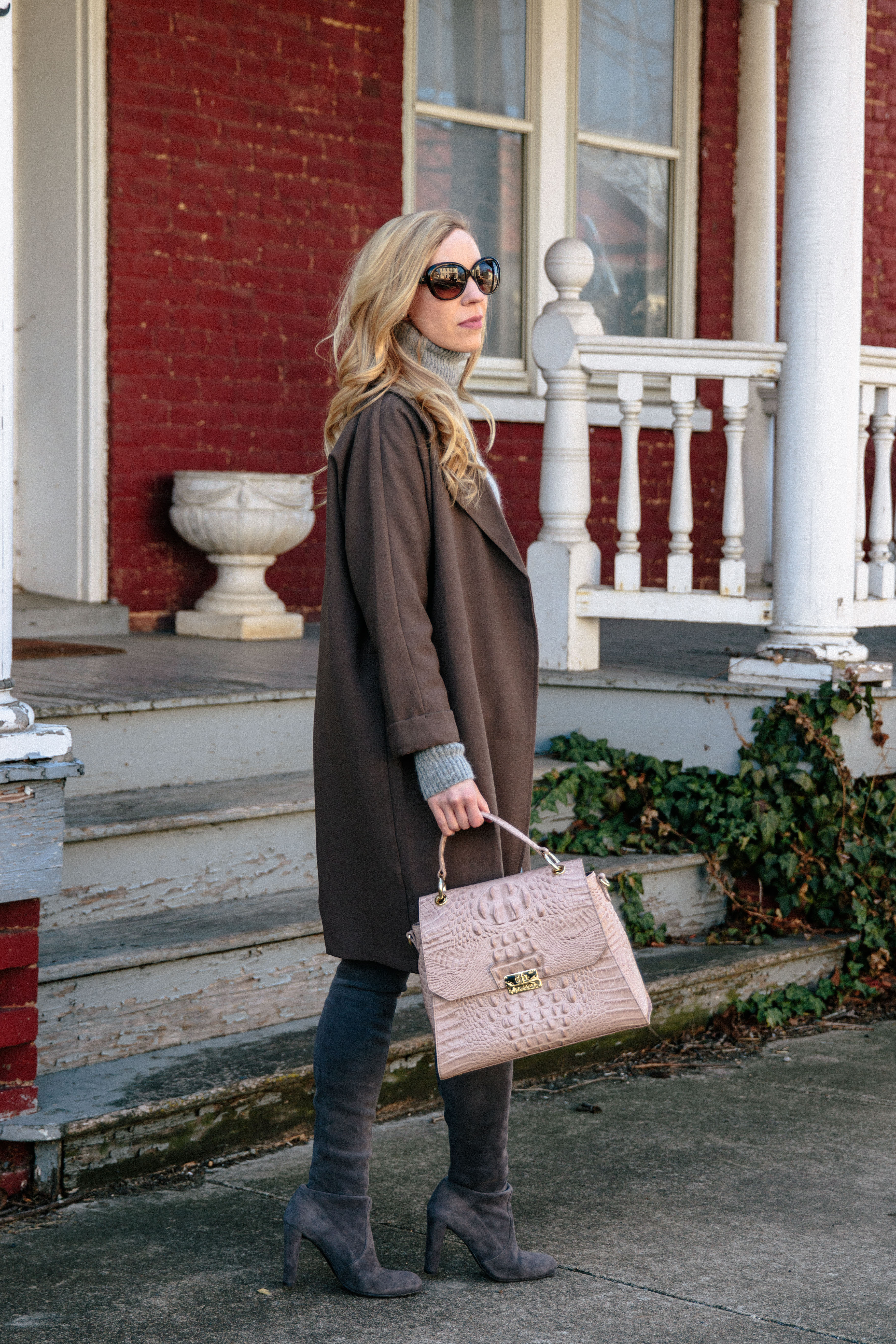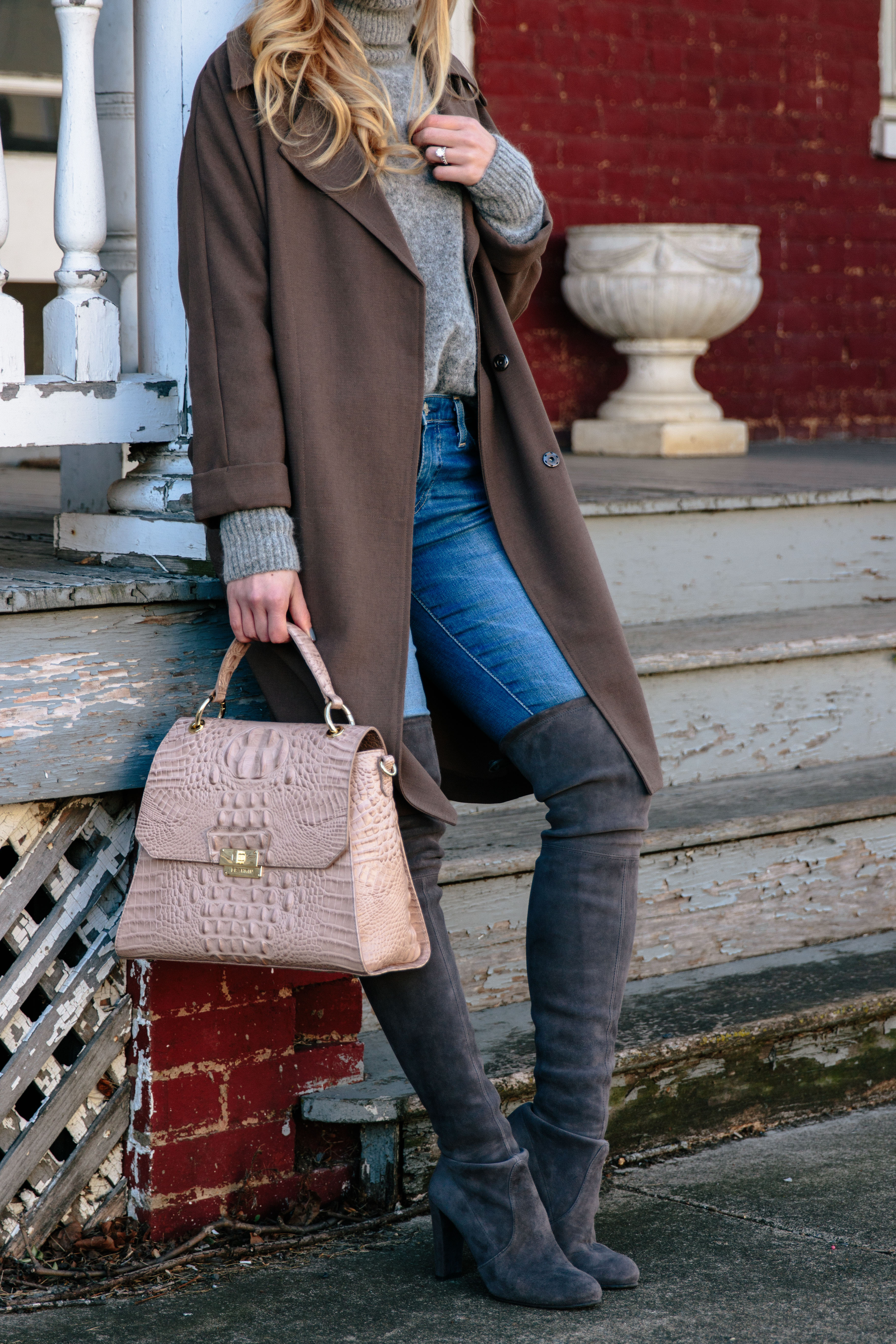 If it were warm enough, I'd throw on some pumps or strappy sandals to finish this look, but for now I had to go with boots.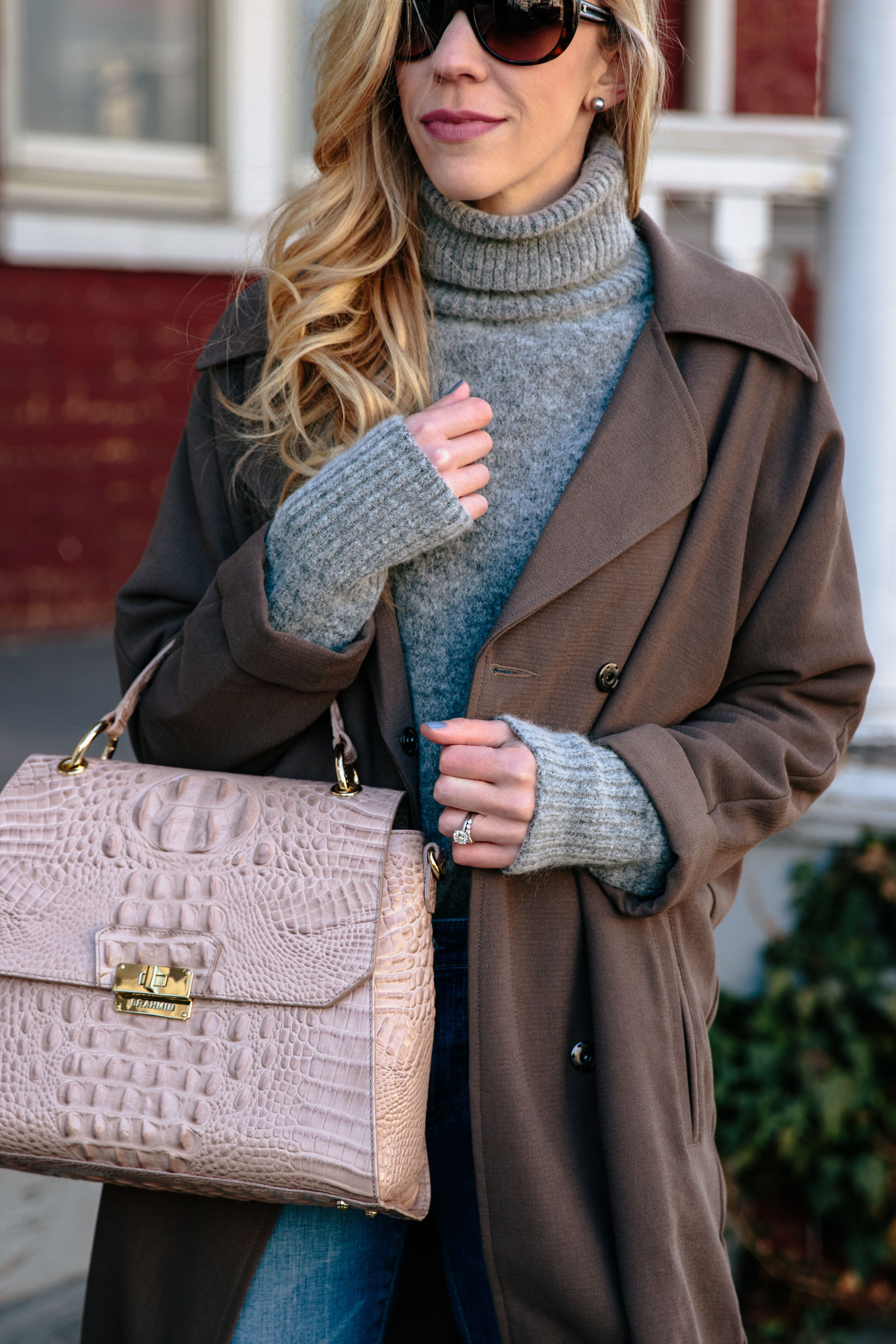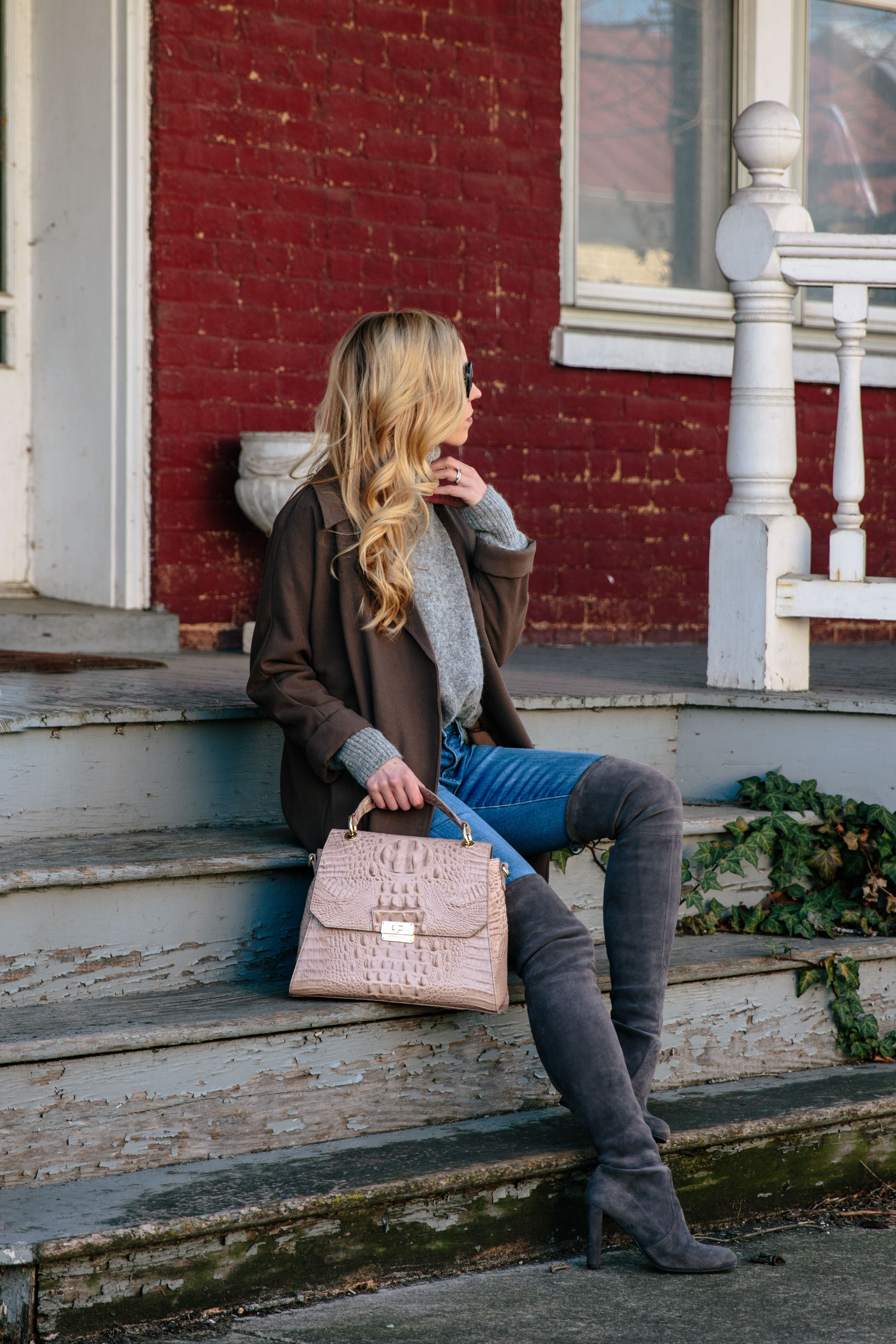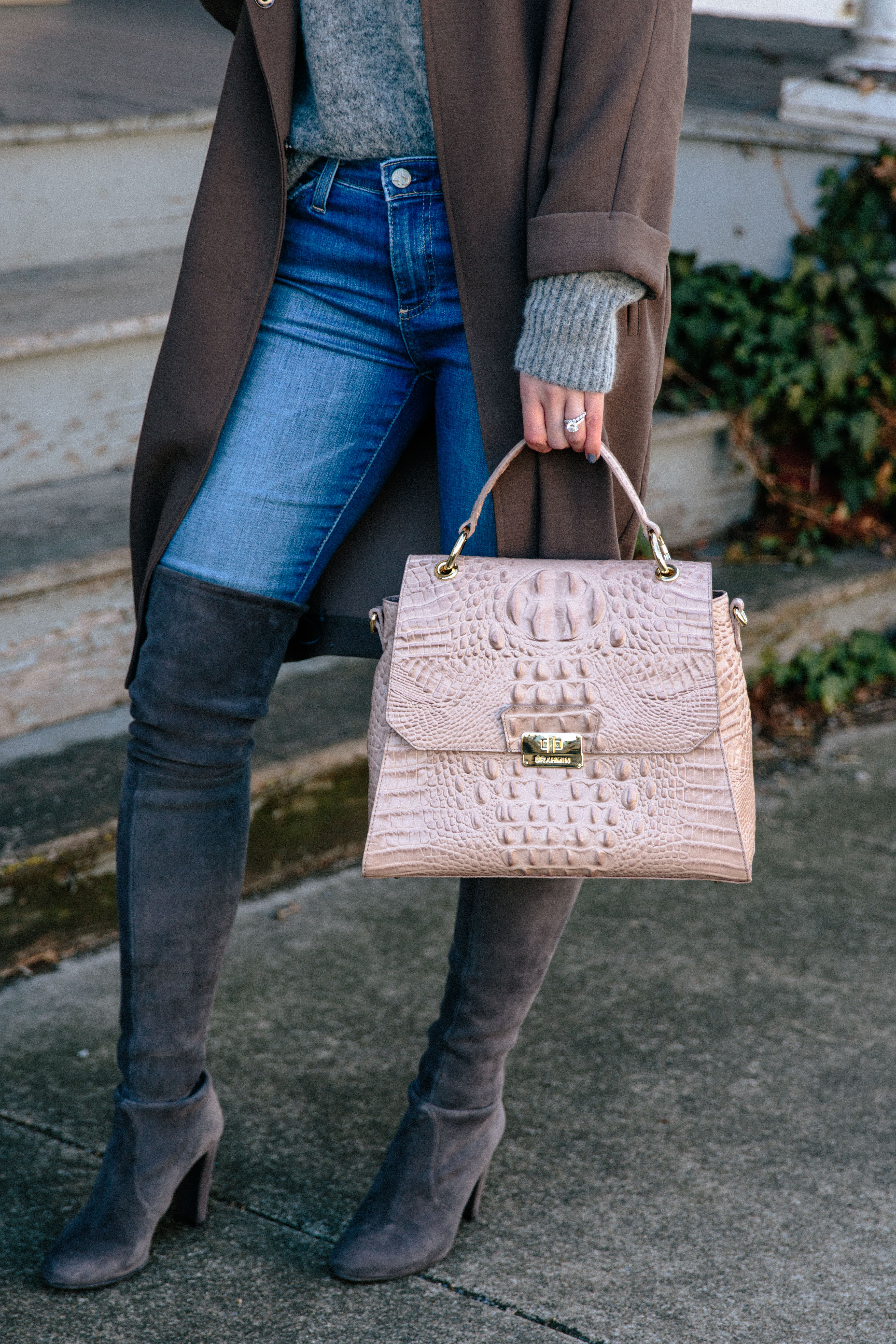 Thanks so much for taking time to visit today!
Shop the Post
Linking with Walking in Memphis in High Heels, Living in Color Style, Elegantly Dressed and Stylish, The Pleated Poppy & Color and Grace