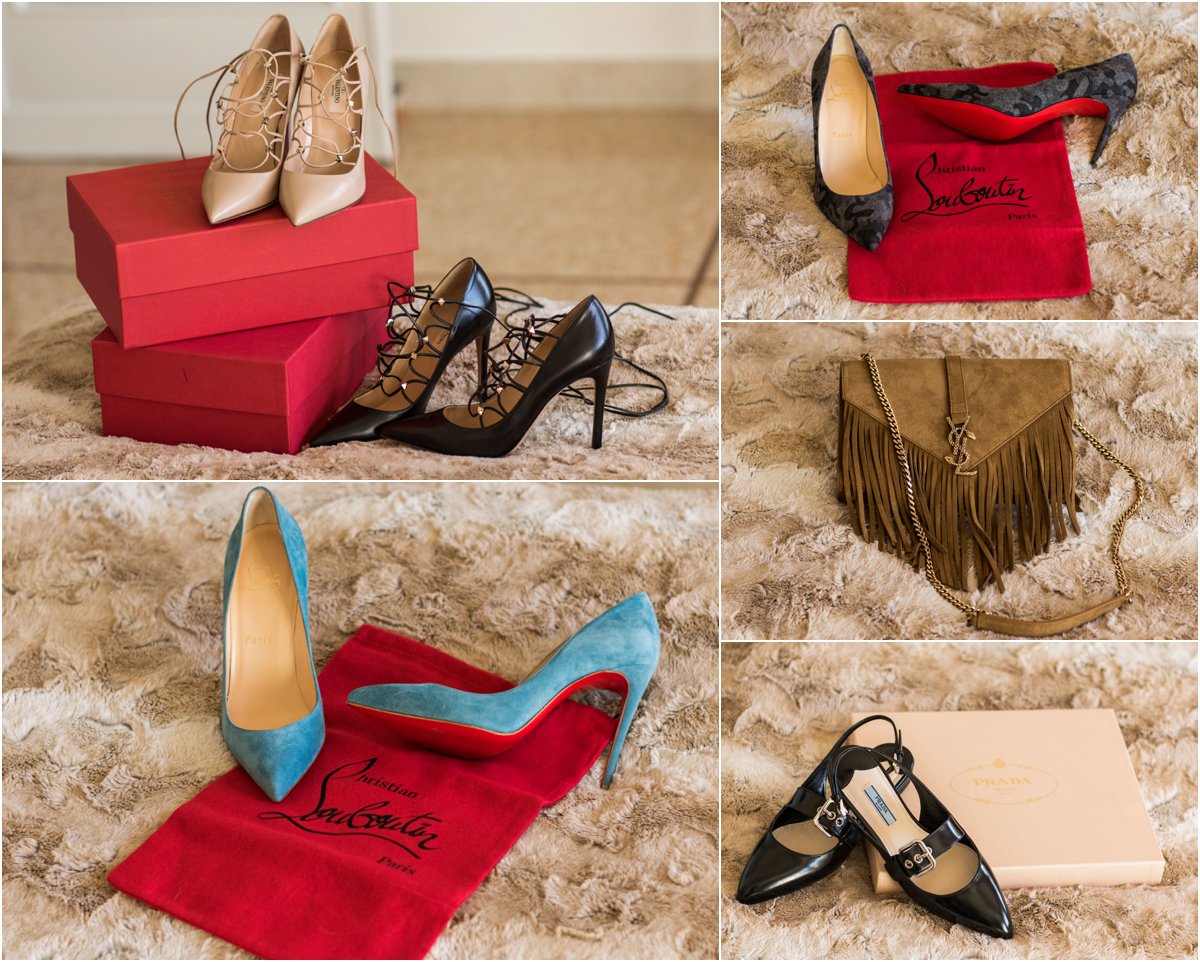 It's no secret I love designer brands, but what I love most is when I find investment-worthy pieces at a major discount. You may want to start planning your European vacation because today I'm sharing the best-kept secrets for getting designer shoes, bags, and clothing on SALE! I'll be filling you in on when to shop, designer stores where you can find sales, and how you can even get money back when your trip is over. All of this may sound too good to be true, but I promise it's legit (trust me, I took full advantage of this perk when I lived in Italy!) In the end, it's truly worth going to Europe if you are looking for special designer items and want to save some money.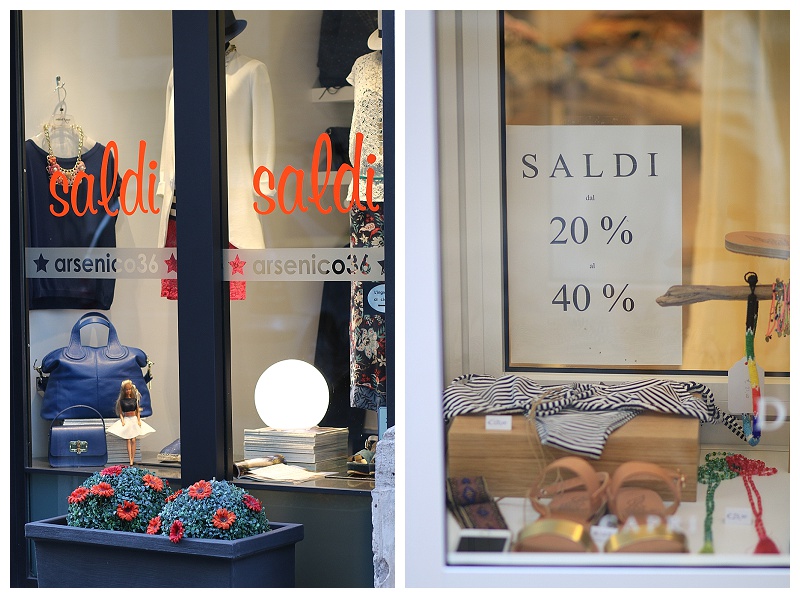 When to Shop
First off, any time of year is a good time to shop in Europe if you're planning to purchase luxury items. On average, prices can range anywhere from 20-40% less than what they are sold for in the United States (like most anything, products are cheaper in the country where they're manufactured). Add the additional discounts you can get during sale season to that lesser price and you'll understand why I loved living in Rome so much!
Although there are sale seasons throughout Europe, I'll be speaking from my experience in Italy since that's where I did the majority of my shopping. In Italy, there are two major sale seasons each year, also known as Saldi, which take place in winter and summer. The winter sale begins on the first Saturday in January, while the summer sale begins on the first Saturday in July—each lasts for one month. During Saldi season, you'll often see signs like the one in the storefront window above: the sign which says 'dal 20% al 40%' translates to 'from 20% to 40%', meaning the items range from 20-40% off the original price. Typically, the sales start out at a lower percentage point on the first day and go down by 10% each week during the sale month. For example, during the first week a store may start items at 30% off, mark them down to 40% for the second week, then 50% for the third week, and so on. But don't assume if a store doesn't advertise their sale in the window, they don't participate—I was completely shocked to walk into Chanel and find an entire selection of shoes that were discounted (they certainly don't put sale posters in their windows, ha). That said, if you're a serious shopper, I recommend getting started on the first sale day because the best merchandise and popular sizes will disappear quickly!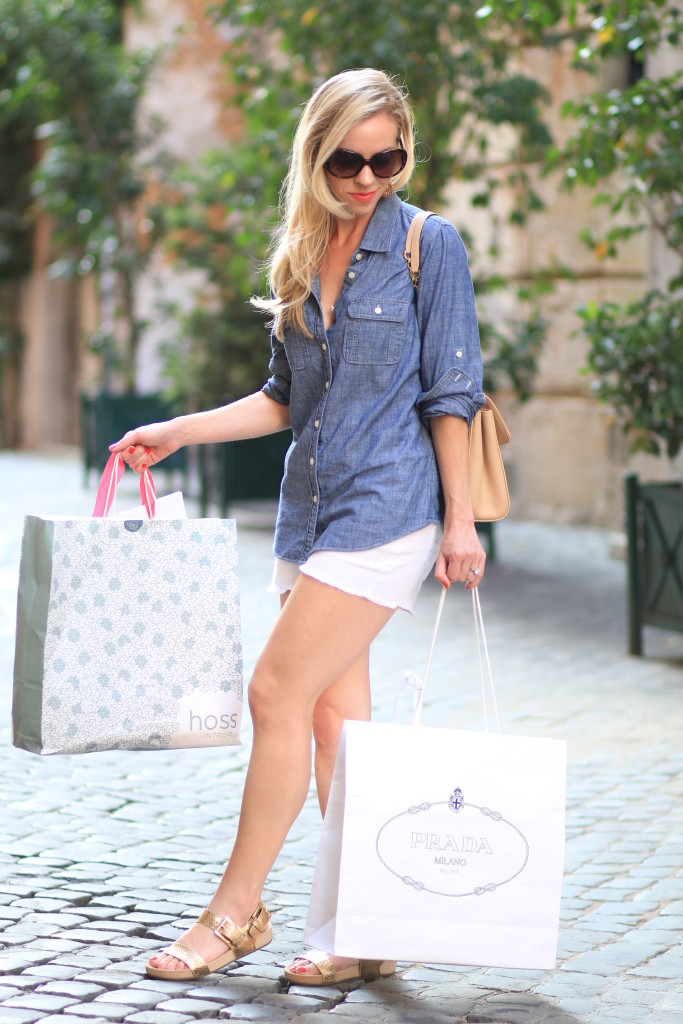 Where to Shop
I have shopped in and seen sale merchandise in all of the following luxury stores during Saldi:
Max Mara
Chanel
Prada
Valentino
Saint Laurent
Christian Louboutin
Burberry
Dolce & Gabbana
Stuart Weitzman
Below, you'll see some of the designer items I took home during the sale season this past January (the prices I paid do NOT include the additional tax refund!)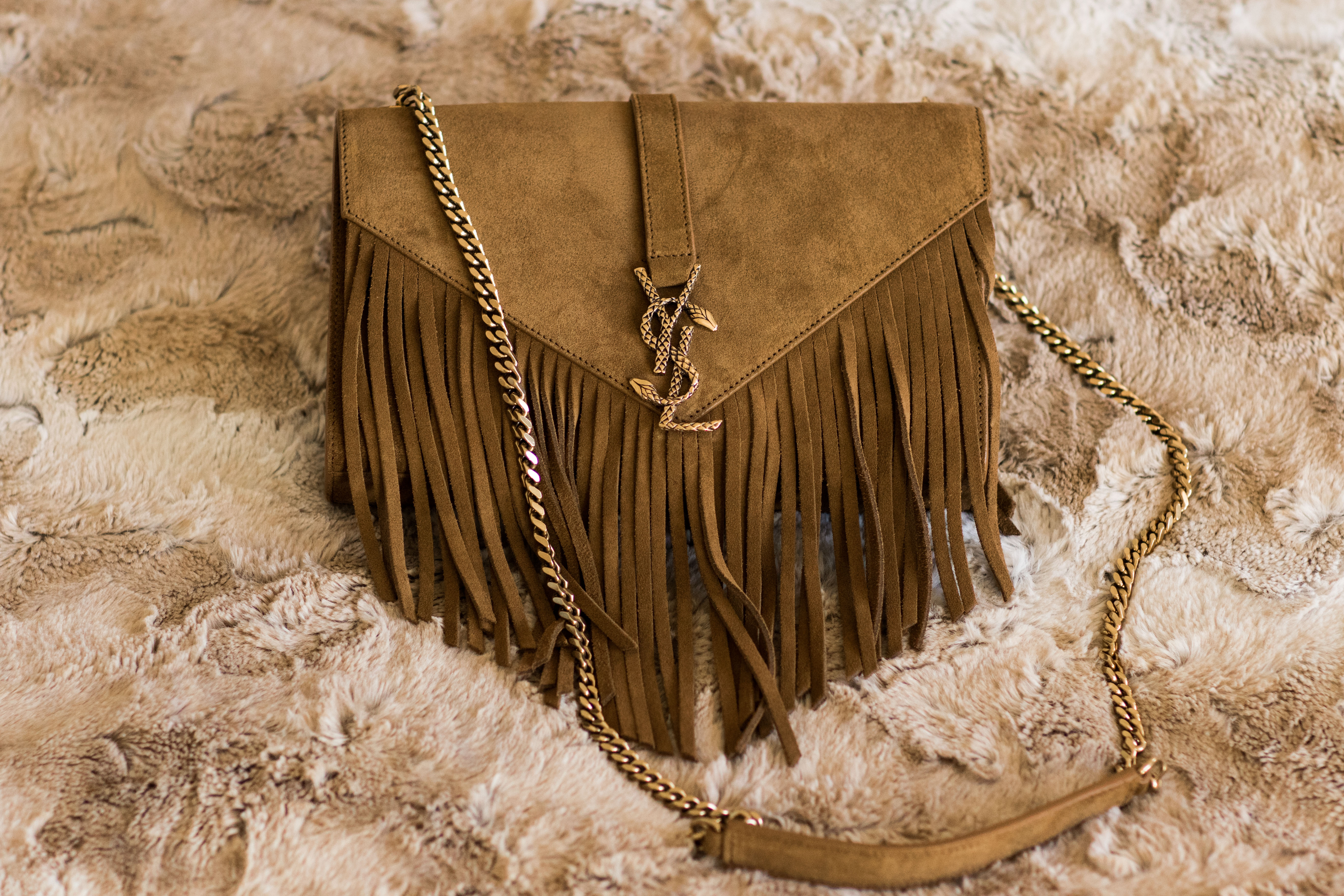 Saint Laurent fringe bag – purchased for 60% off (roughly €1000)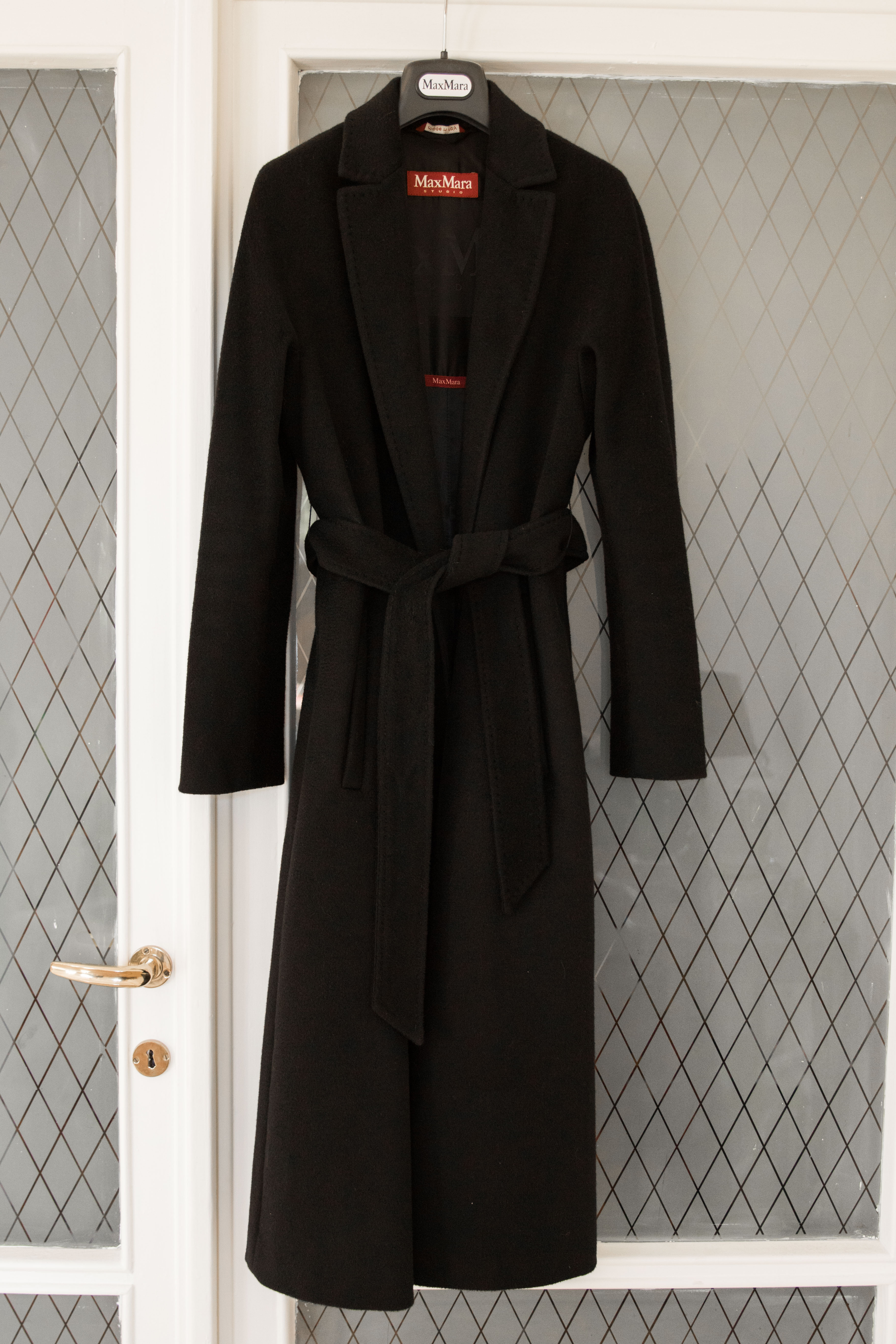 Max Mara cashmere wrap coat – purchased for 50% off (€980)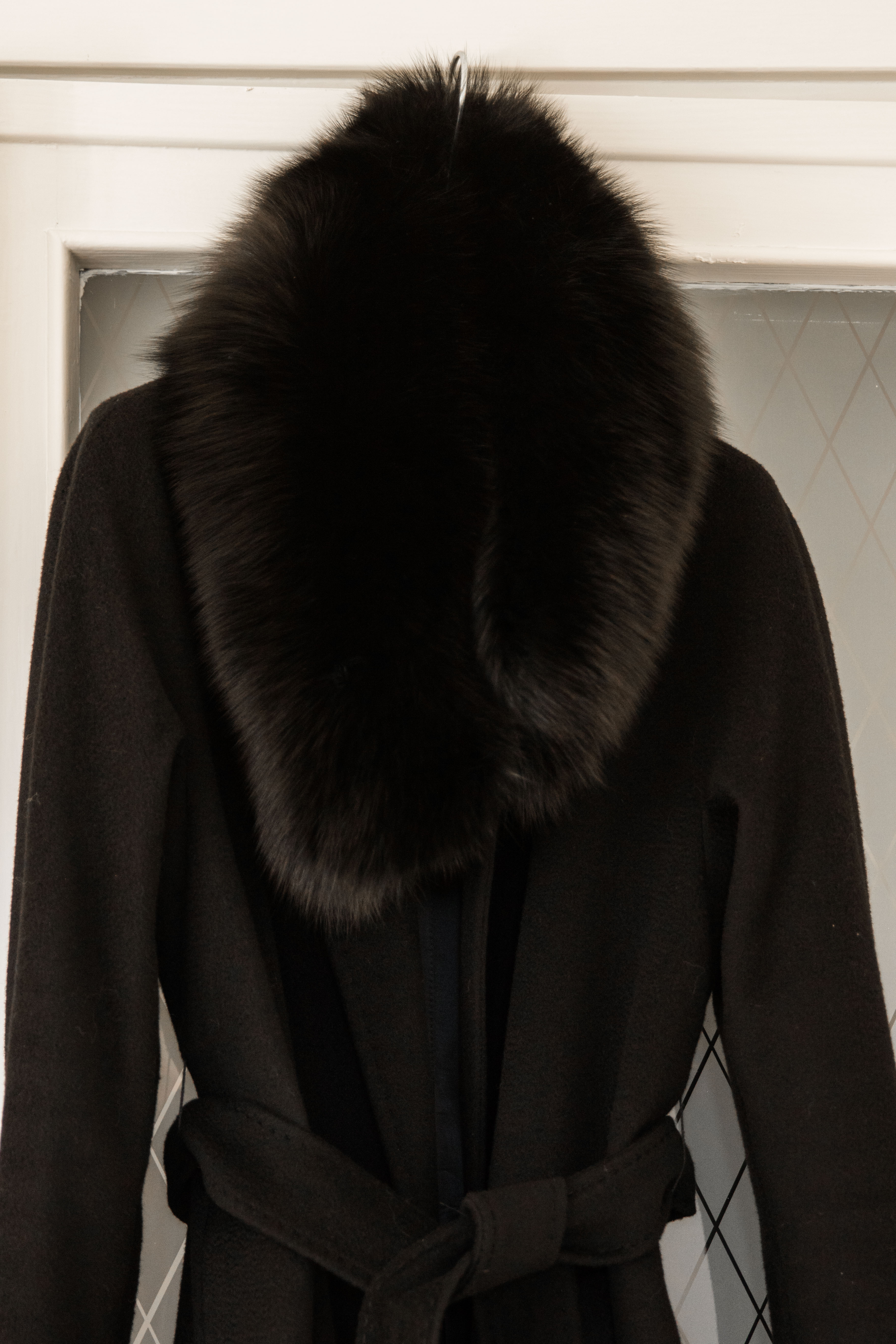 Max Mara fur scarf – purchased for 50% off (€280)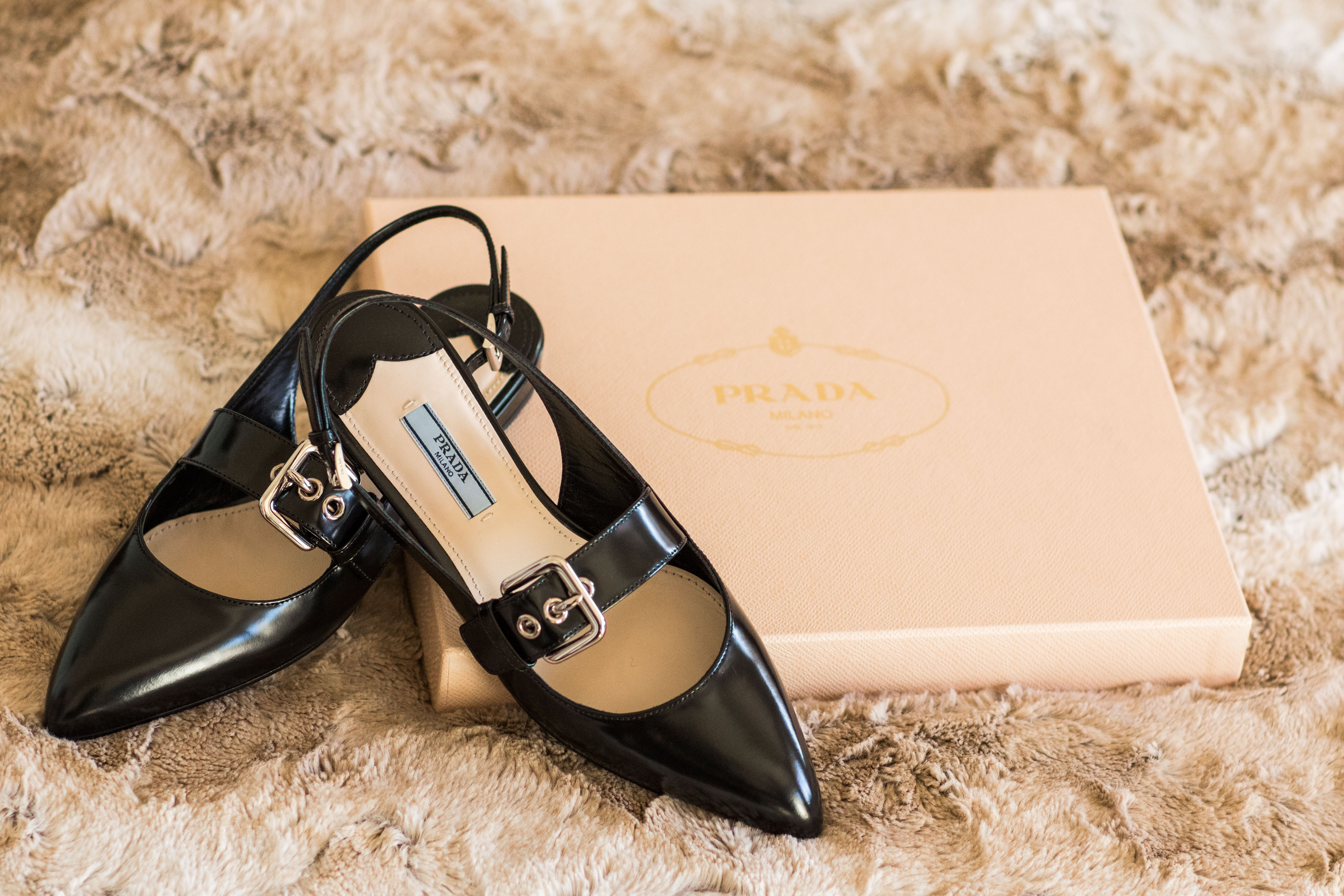 Prada flats – purchased for 50% off (roughly €250)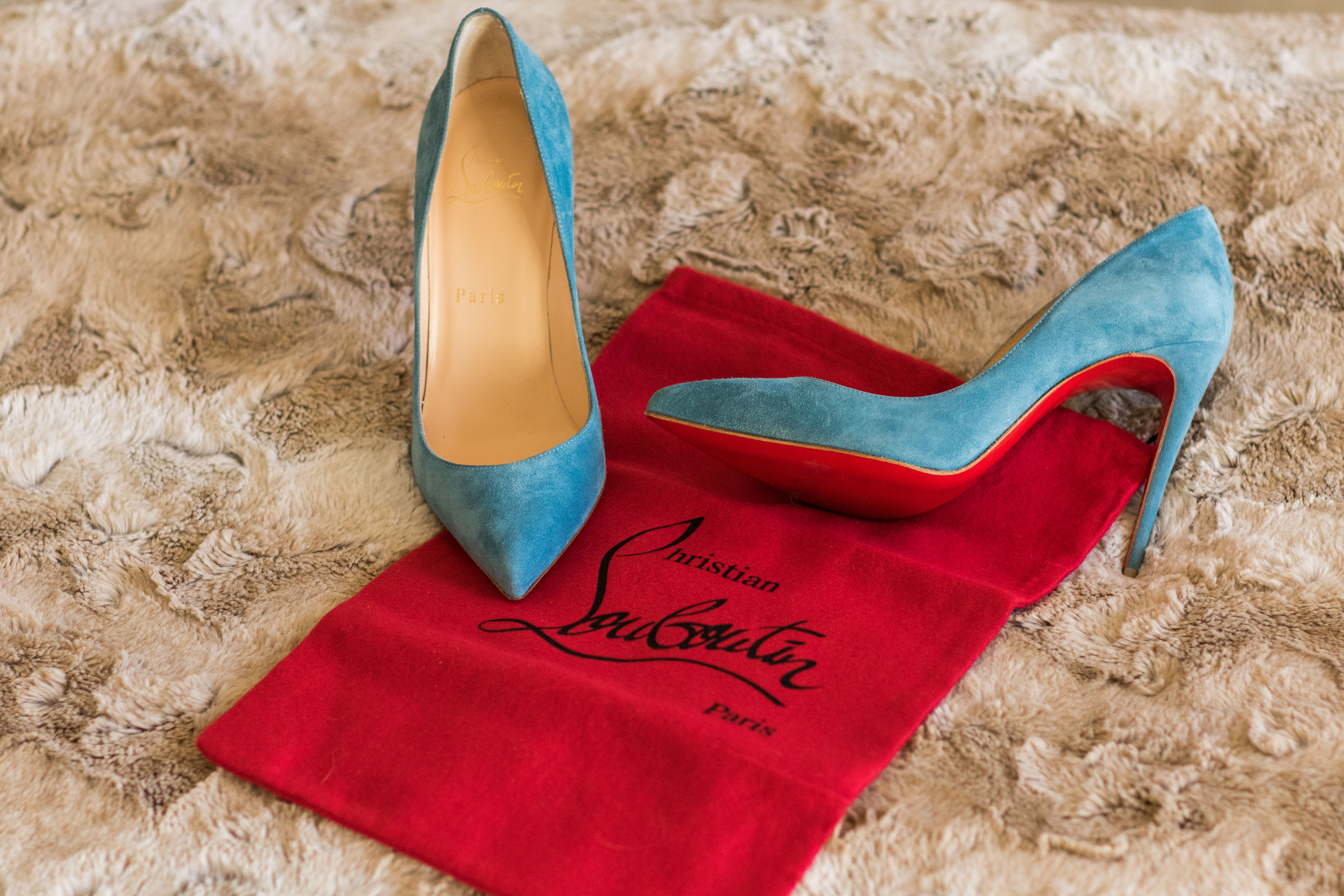 Christian Louboutin 'Pigalle Follies' pumps – purchased for 50% off (€325)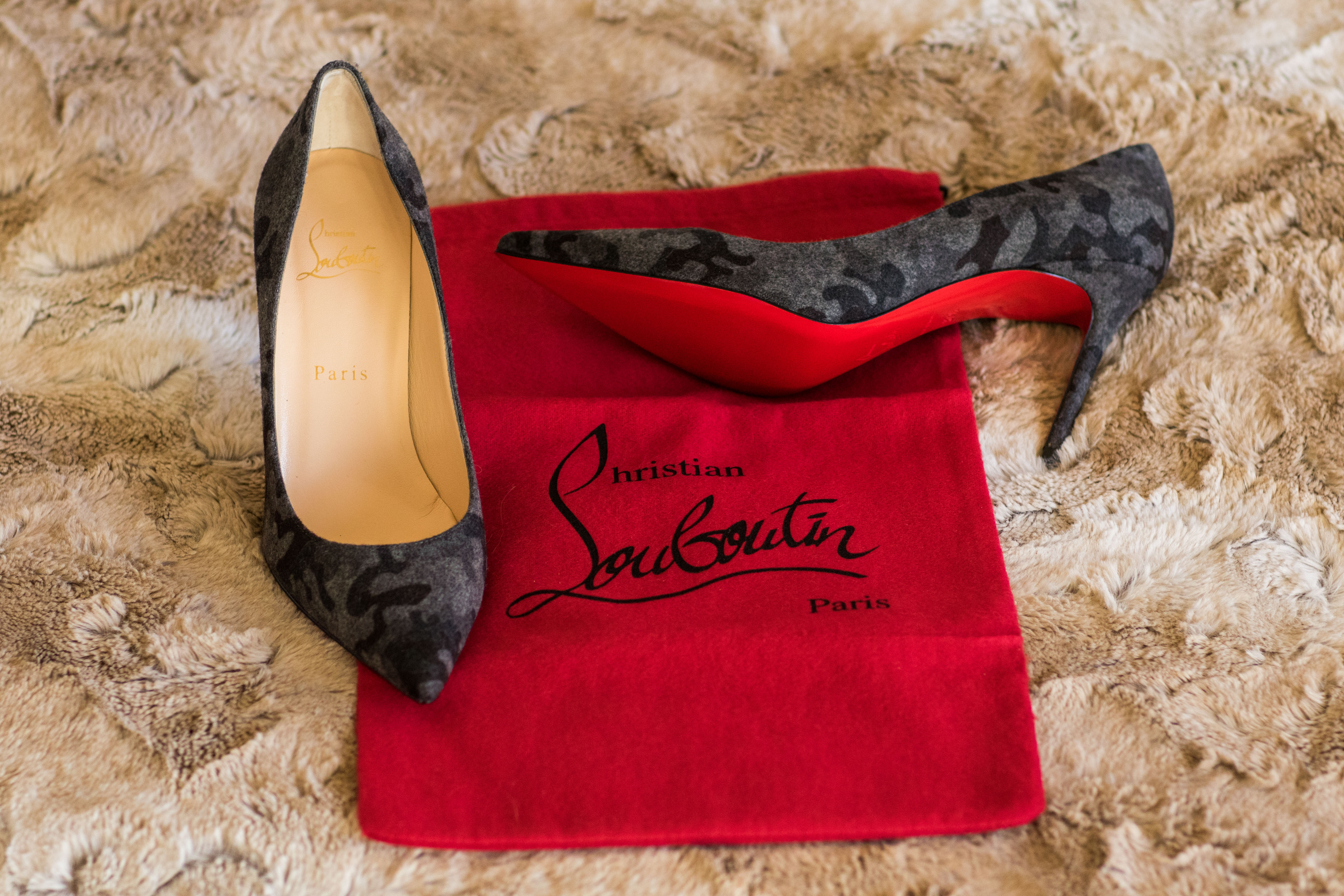 Christian Louboutin 'Decollete' pump – purchased for 50% off (roughly €290)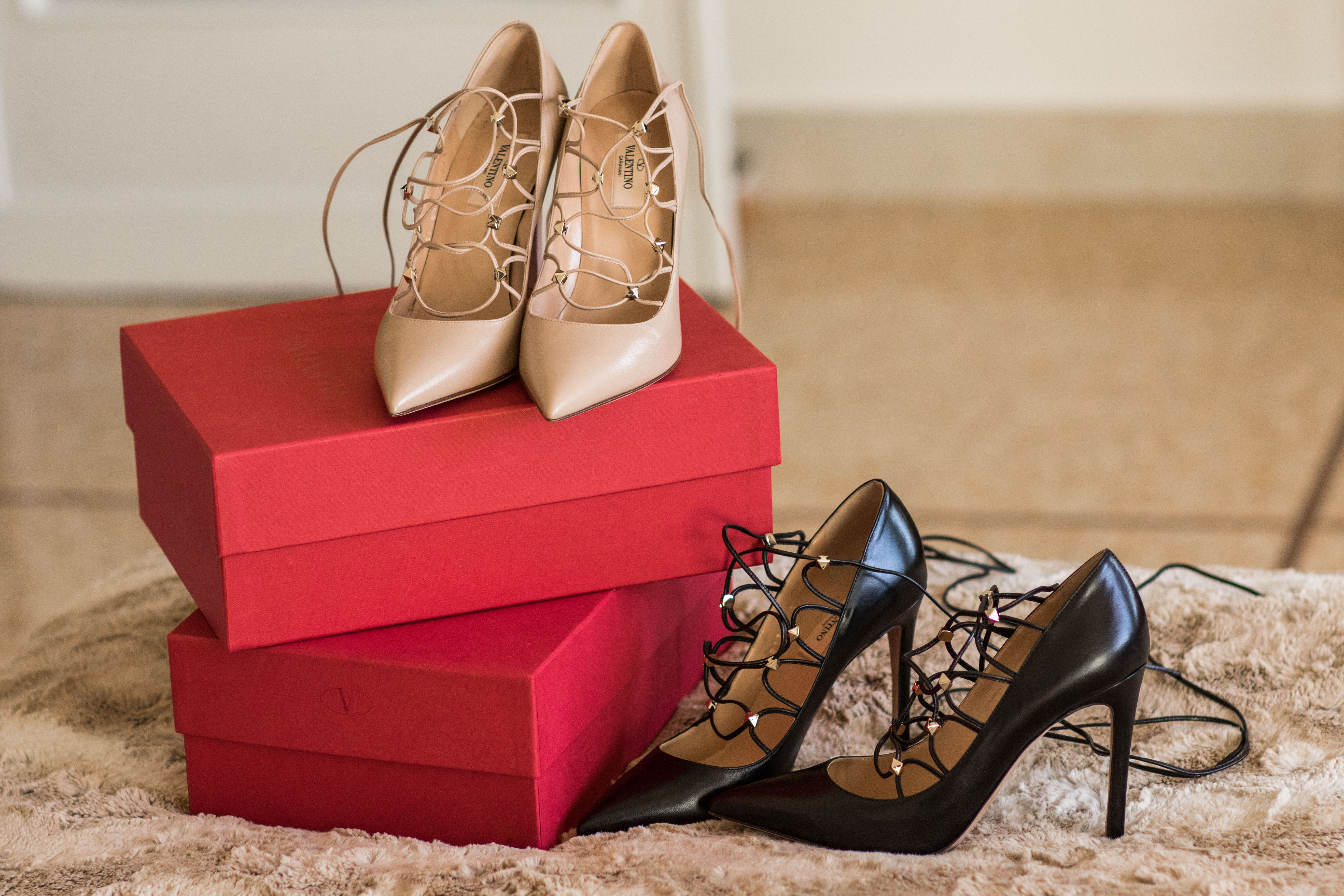 Valentino 'Rockstud' lace-up pumps – purchased for 60% off (roughly €400 each)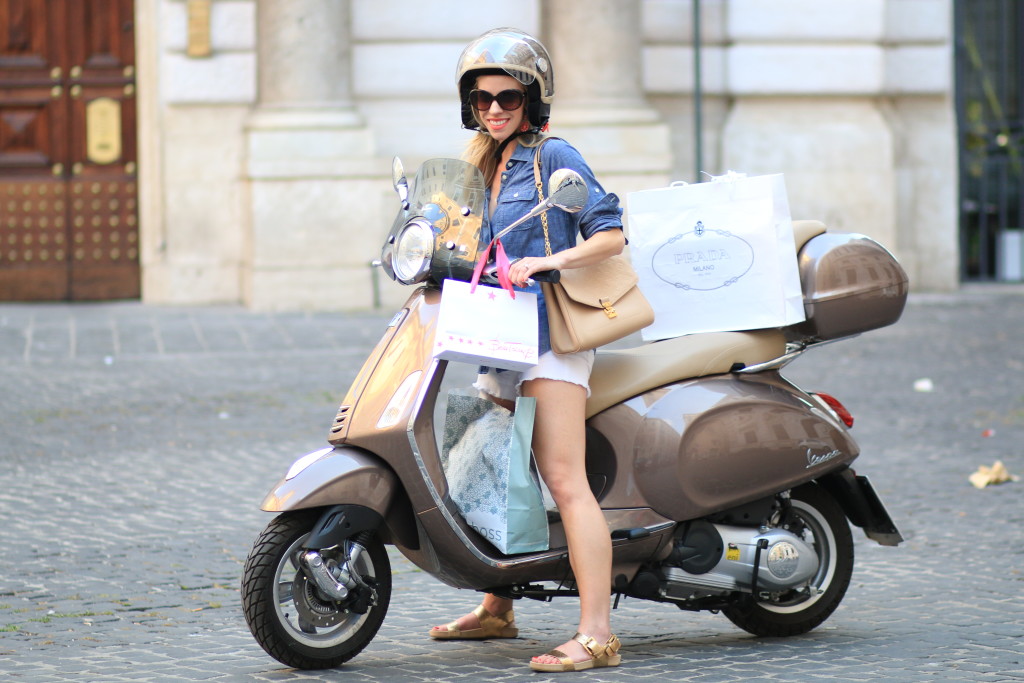 How to Receive Your Tax Refund
The Way it Works
Once you shop your heart out and it's time to head home, don't forget your tax refund! If you are a resident of a non-EU country, you are eligible to receive a tax refund on your purchases in Europe when you depart at the airport. In Italy, the extra tax built into merchandise is called the VAT (Value Added Tax). For fashion and accessory-related items, the added tax is 22% and you must spend a minimum of €154.95 at a single store to receive a tax refund on your purchase.
At the Airport
You will not receive any money back until you are actually flying out of Europe. The tax refund process has to be done at whichever airport in Europe you're departing; i.e. if you purchased items in Italy but are flying home from Germany, you will complete the refund in Germany. First, you'll need to find the customs desk. Make sure to pack the items you have purchased in your CARRY-ON LUGGAGE. I can't stress this enough—customs will not always ask to see your merchandise, but the fine print says that they can, and you don't want to be stuck without your tax refund. At customs, you'll need to get your tax paperwork forms from each store stamped. After they've been stamped, you'll take the forms to the correlating tax refund kiosk (in Italy, most retailers use Global Blue). Usually the customs area and tax refund windows are very close together so you won't have to run all over the airport to visit both. You can also mail the stamped forms if you're in a rush and you'll receive the refund back on your credit card.
Remember, to receive a tax refund in Italy you must:
Spend a minimum of €154.95 at each store
Get the tax-free paperwork from the store along with each purchase (you will need a separate form from each store where you shop!)
Present the paperwork stamped by customs at the airport to the tax refund kiosk before your flight OR mail the stamped, completed forms from the airpot if you are in a rush (be prepared to show your purchased items at customs—do NOT pack them in your checked luggage!)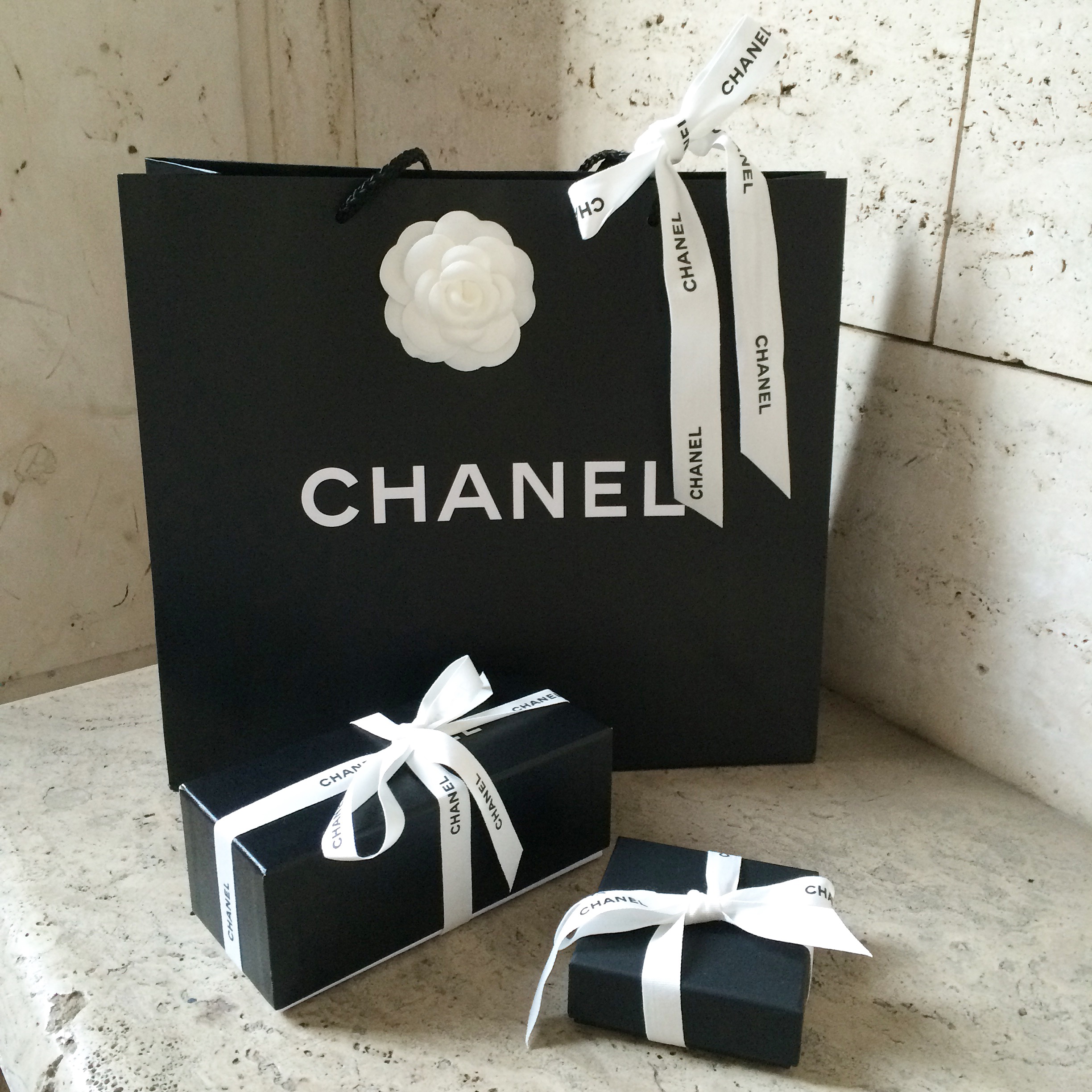 Other Shopping Tips
Make a wish list and stick to it (know exactly what dream bag/shoes/coat you want before your trip so you're less likely to impulse buy)
Obtain a credit card without foreign transaction fees (also, be sure to let your credit card company know when you'll be traveling, roughly how much you'll be spending and where—any bit of extra info you can provide will prevent embarrassing fraud alerts at the checkout counter, A.K.A. a frozen credit card!)
Shop early (don't wait until the last day of your trip to start shopping—sometimes stores will have to locate specific items from another store, which can take several days to arrive)
Thanks for hanging in there for this extra-long post! I hope you'll find the information helpful when planning your next trip to Europe—and please don't hesitate to email me with any other questions!
Shop the Post