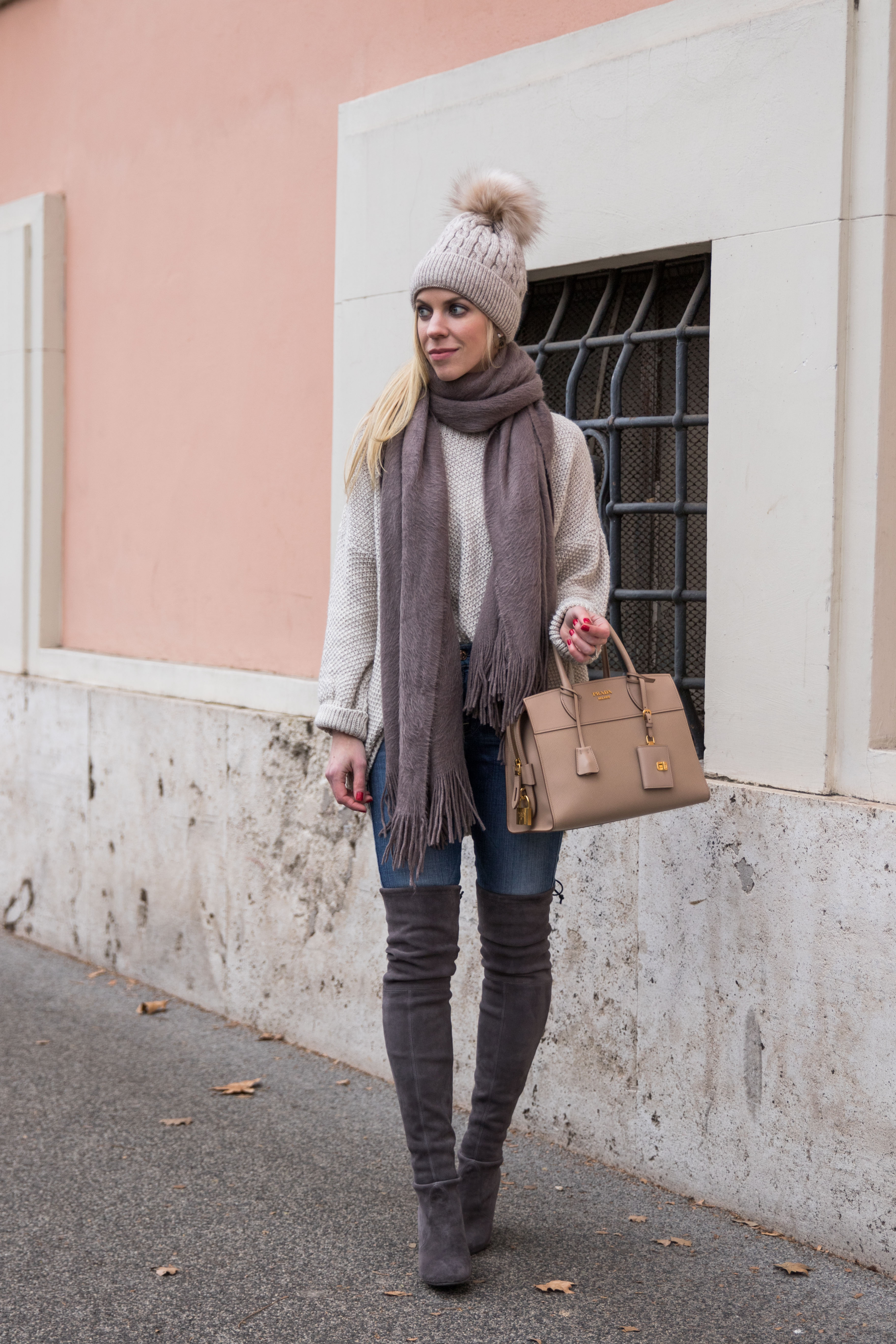 Buongiorno! I'm up bright and early today to finish this post before the movers arrive to start our pack-out. I spent all yesterday packing and realized I never even left the apartment once, so hopefully I'll make it outside sometime today. It's about to get super chaotic around here, but I'm trying to keep calm and remind myself there's wine at the end of the day (ha!)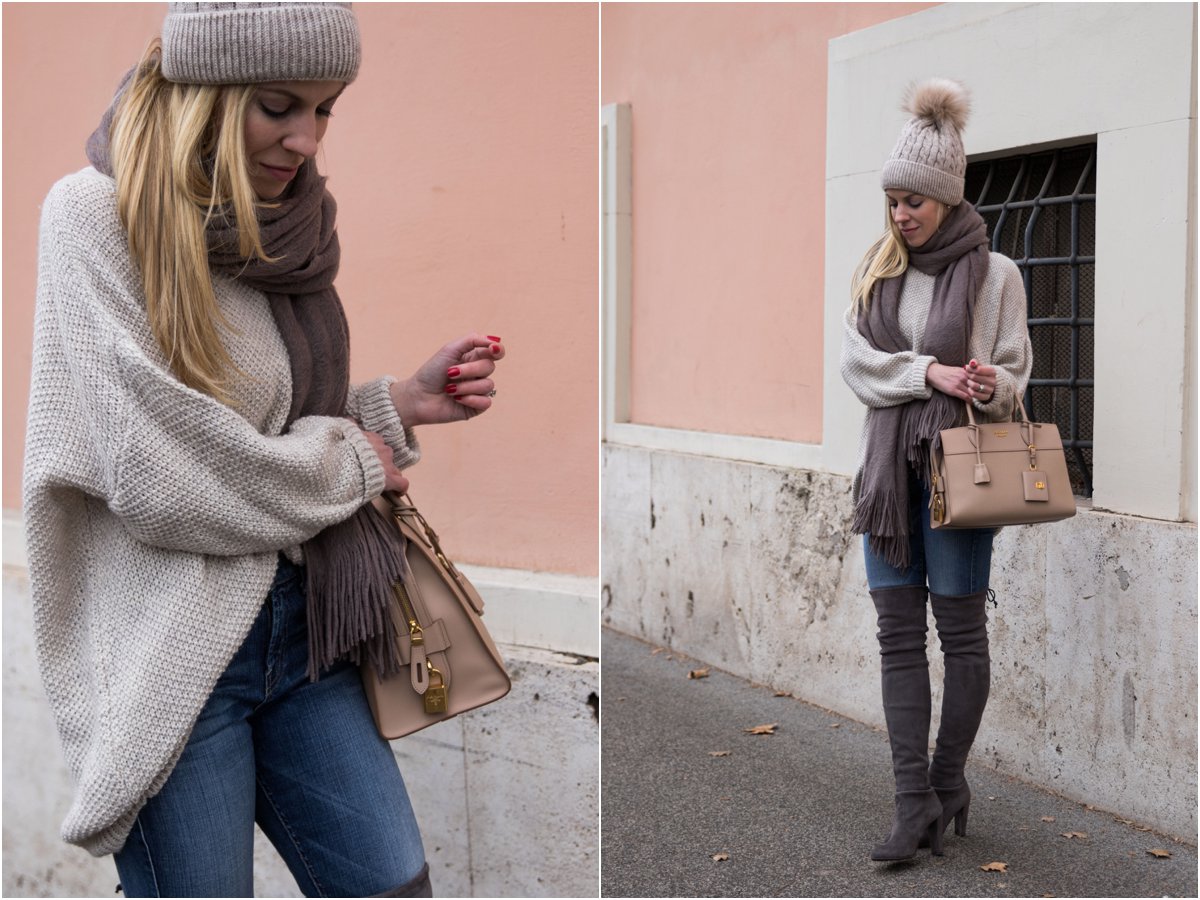 I wore this casual mix of gray and beige on a chilly day last week. Can you believe I found this sweater at a local market for €20?! You never know what you'll find at the markets around here and I'll definitely miss going.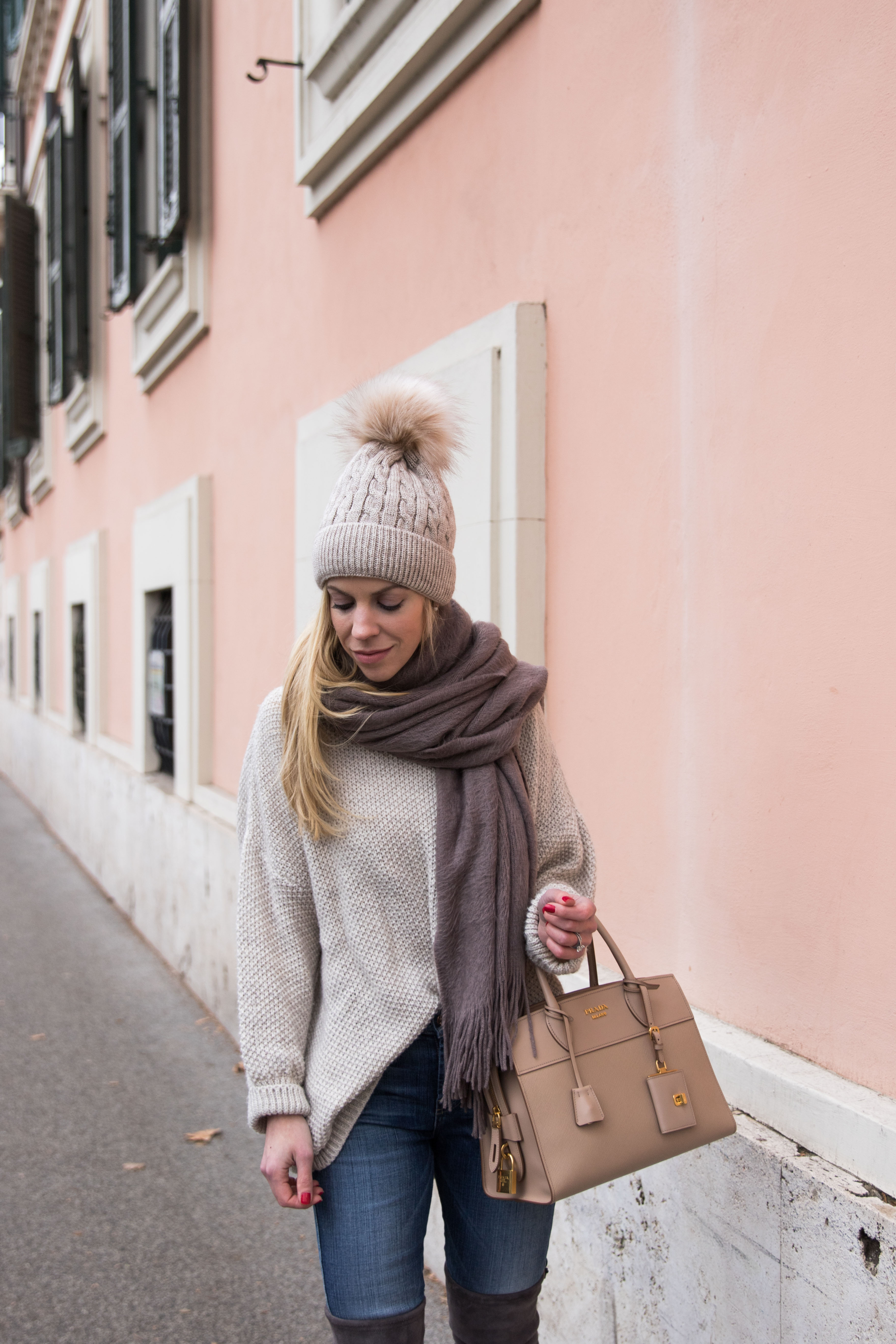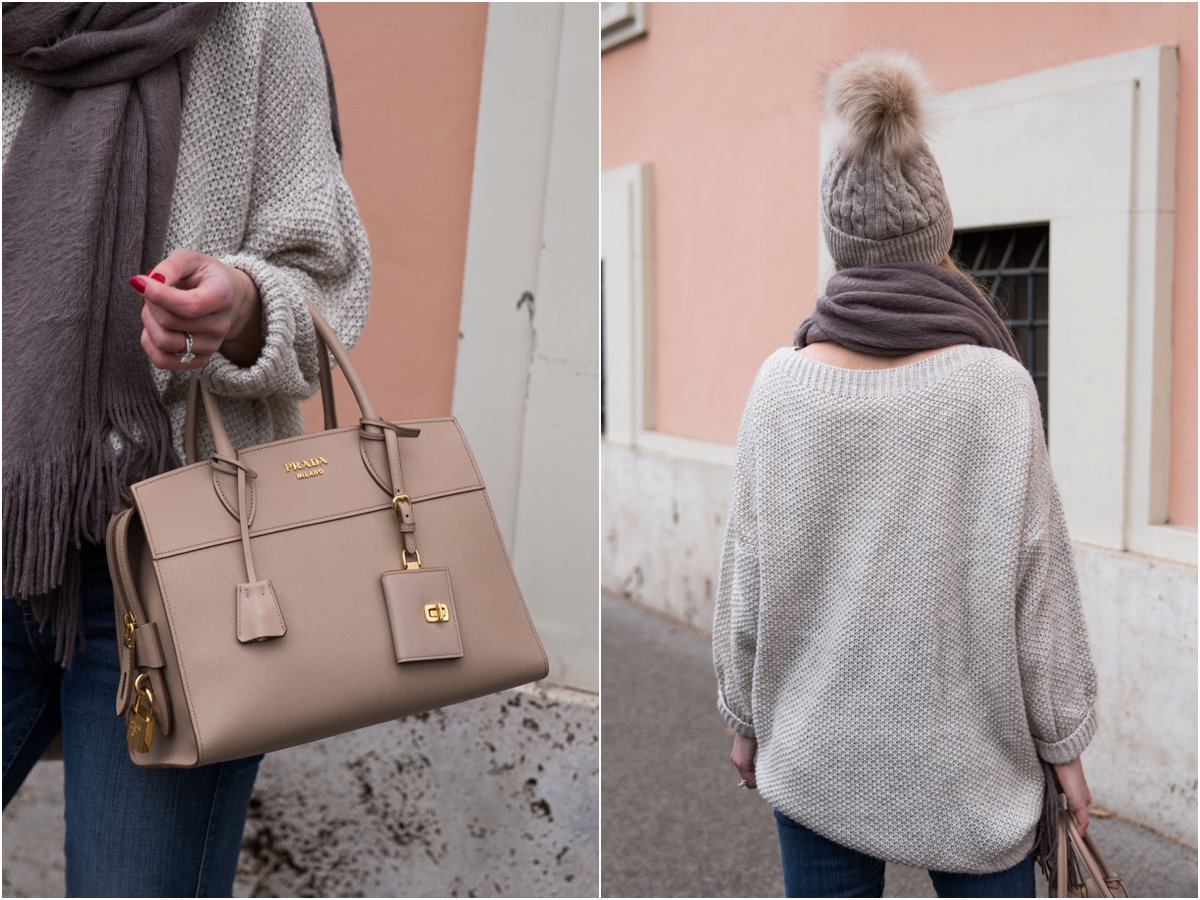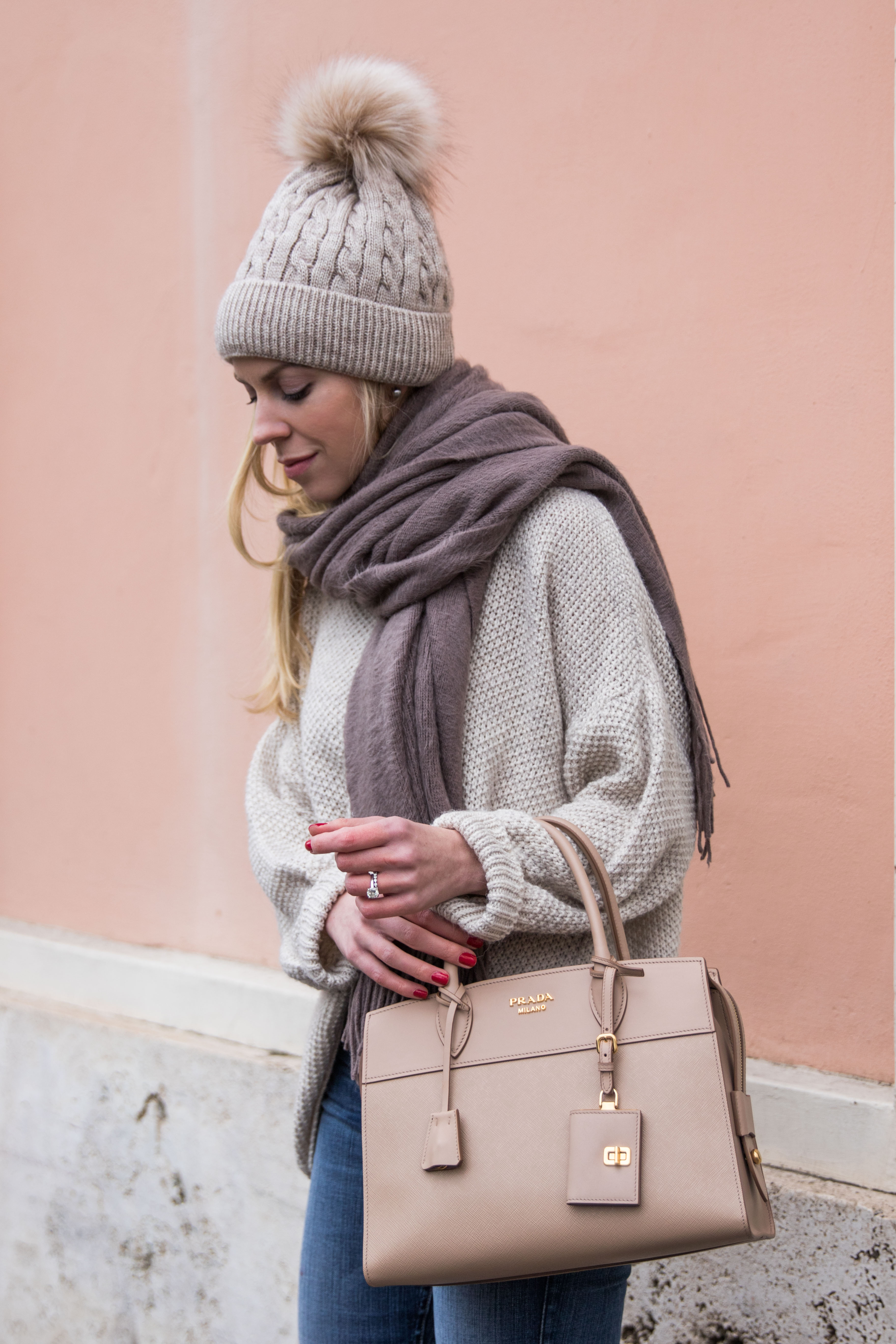 Shoes and handbags are my favorite kind of souvenir and I've been on a mission to round out my handbag collection before we leave Italy, so this baby is my latest addition to the family.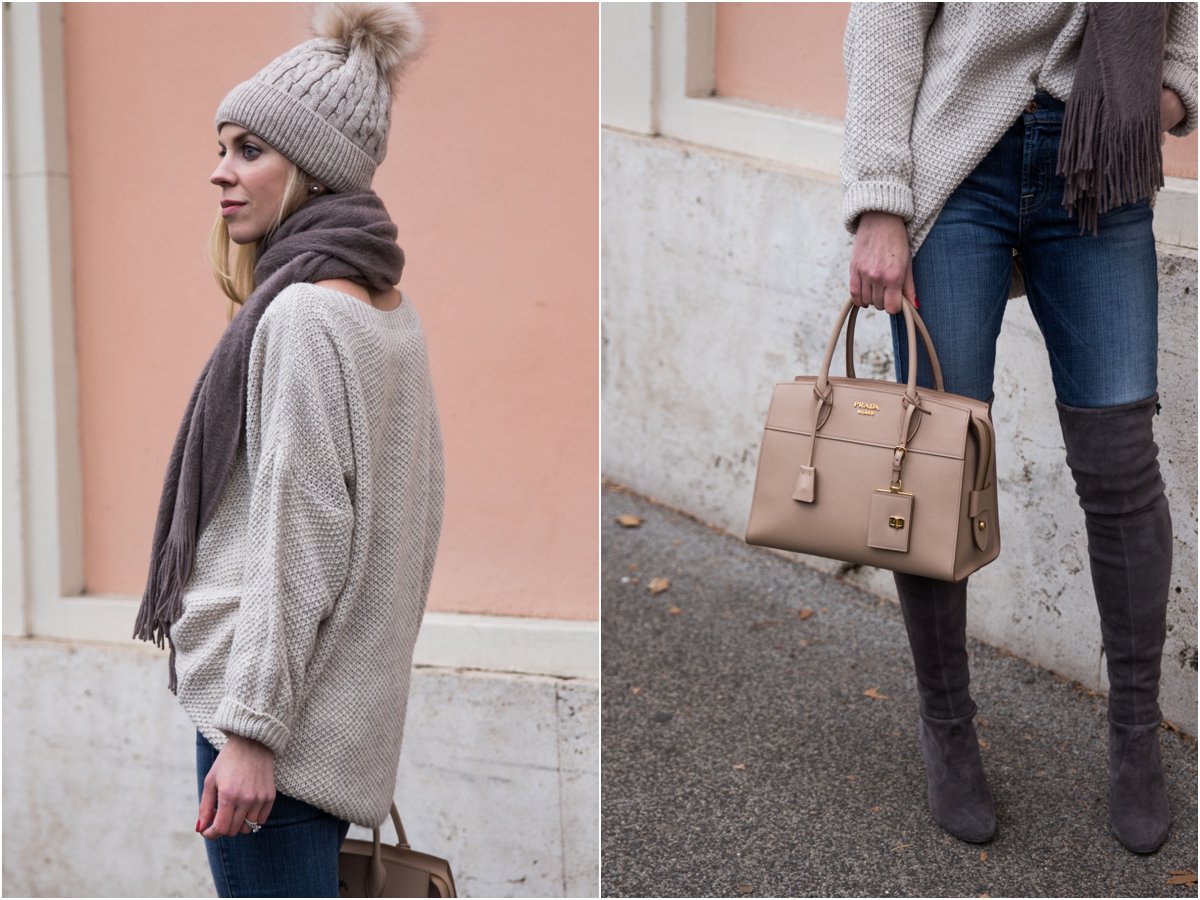 Hope your week is off to a great start and thanks so much for visiting!
Shop the Post
Linking with More Pieces of Me, Sincerely Jenna Marie, Pink Sole & Still Being Molly