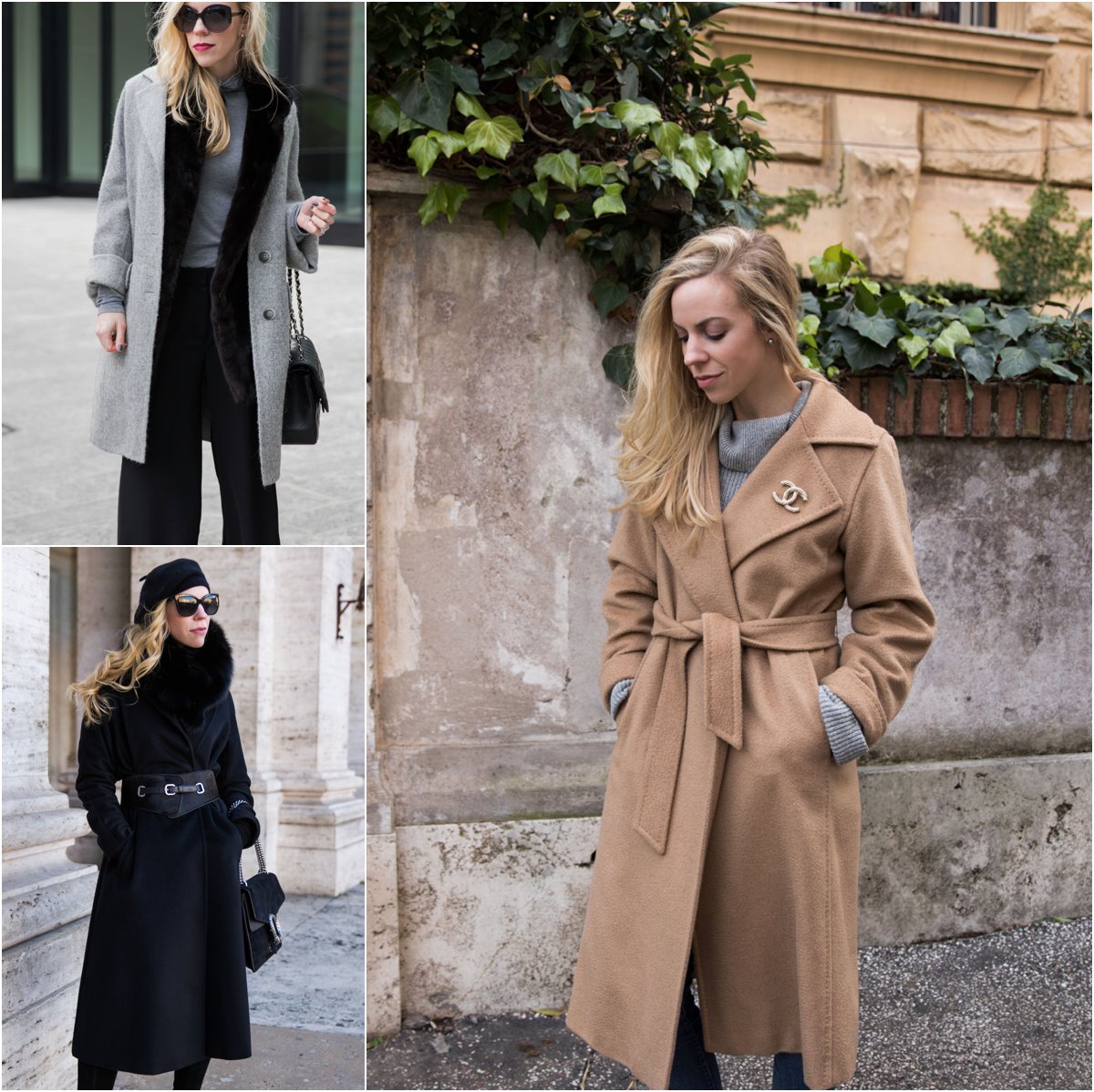 How many of you have a closet full of coats—and how many of them do you actually wear on a regular basis? If you're like me, I'm willing to bet you have a few favorites! The three coats I wear most often are my camel, gray and black styles, all of which you've seen many times here on the blog. Since I use them so frequently, I'm constantly looking for different ways to give them new life, which led me to the idea for this post. Keep reading for some ways you can use statement accessories and extra layers to reinvent your winter coats (and feel free to share any other tips you have in the comment section!)
---
Accessorize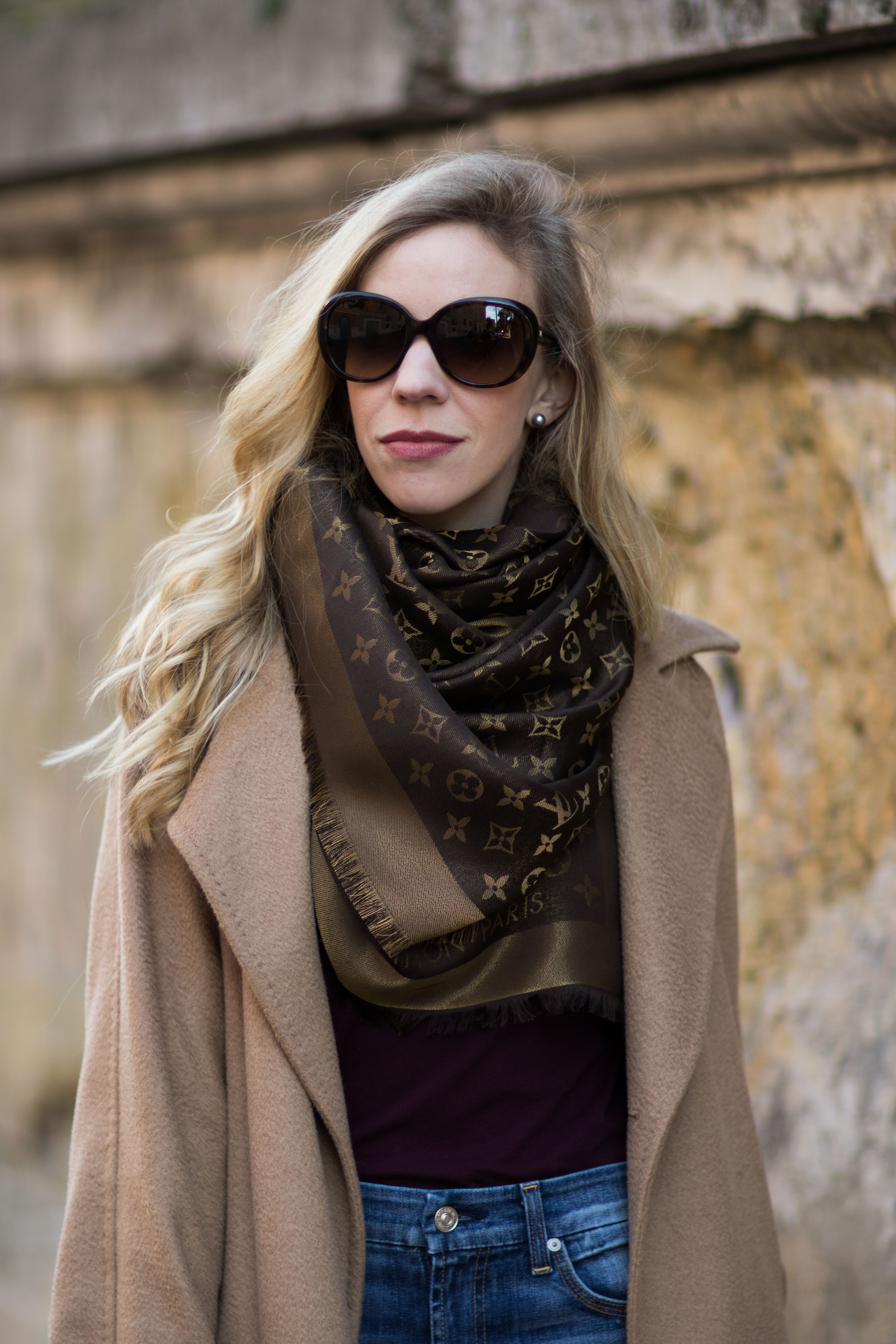 Statement Scarves 
An eye-catching scarf is an accessory that's sure to give any coat more character. I can wear the same coat every day and never get tired of it if I change my scarf.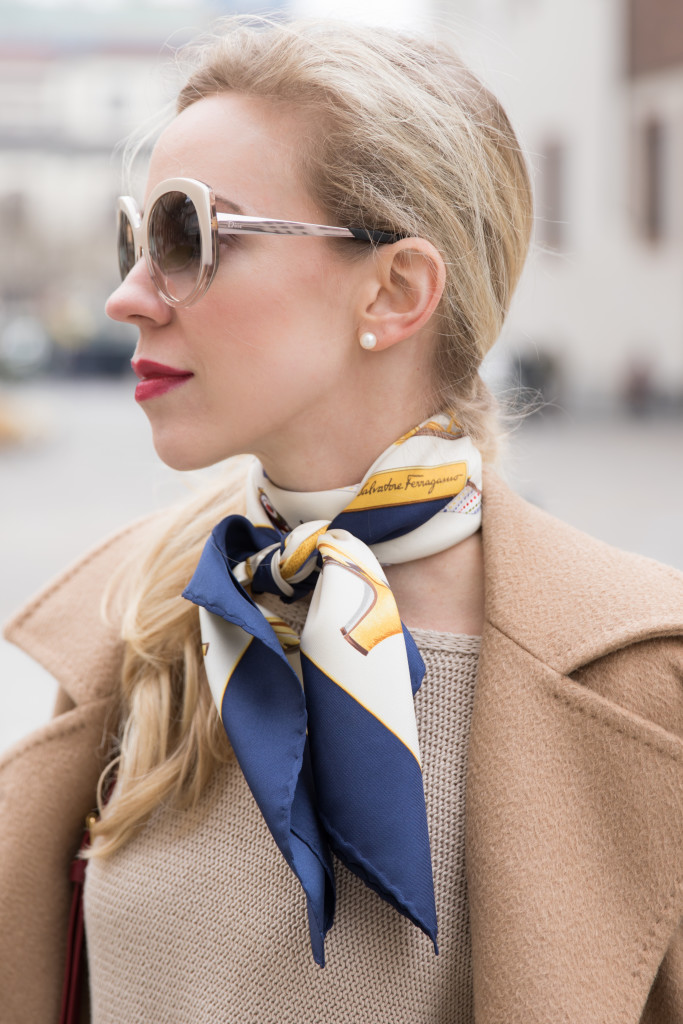 Silk scarves are perfect if you aren't necessarily going for warmth, but still want to give your coat a little pop of color.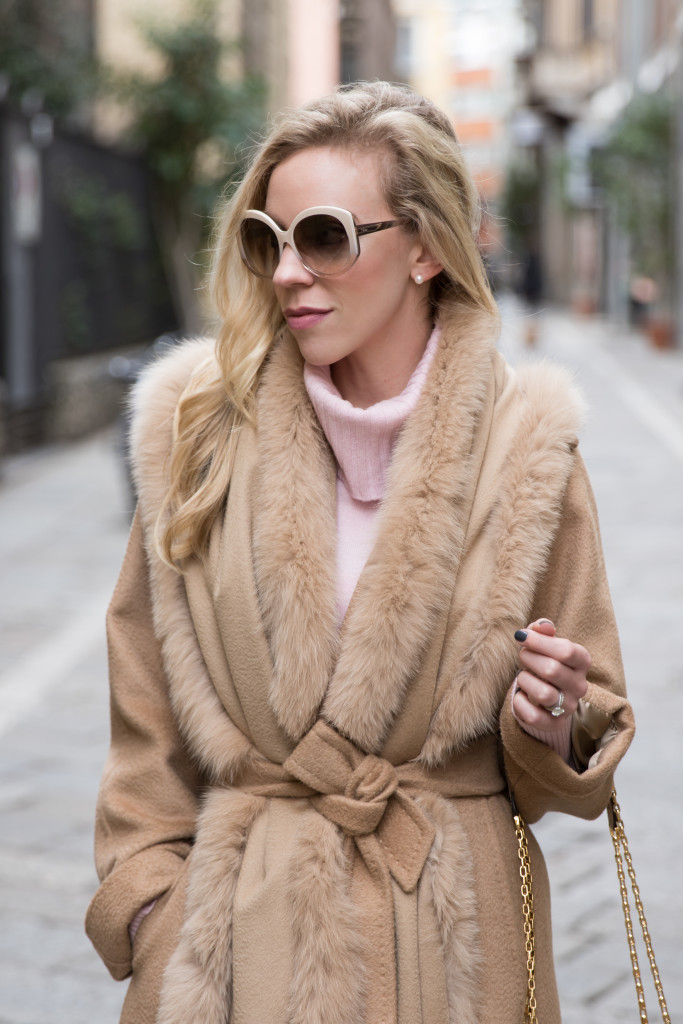 If your coat has a wrap belt, drape a scarf over the front and tie the ends underneath the belt—cozy and stylish! *Style tip: using a scarf the same color of your coat will give the illusion of a single piece.
Shop Scarves
---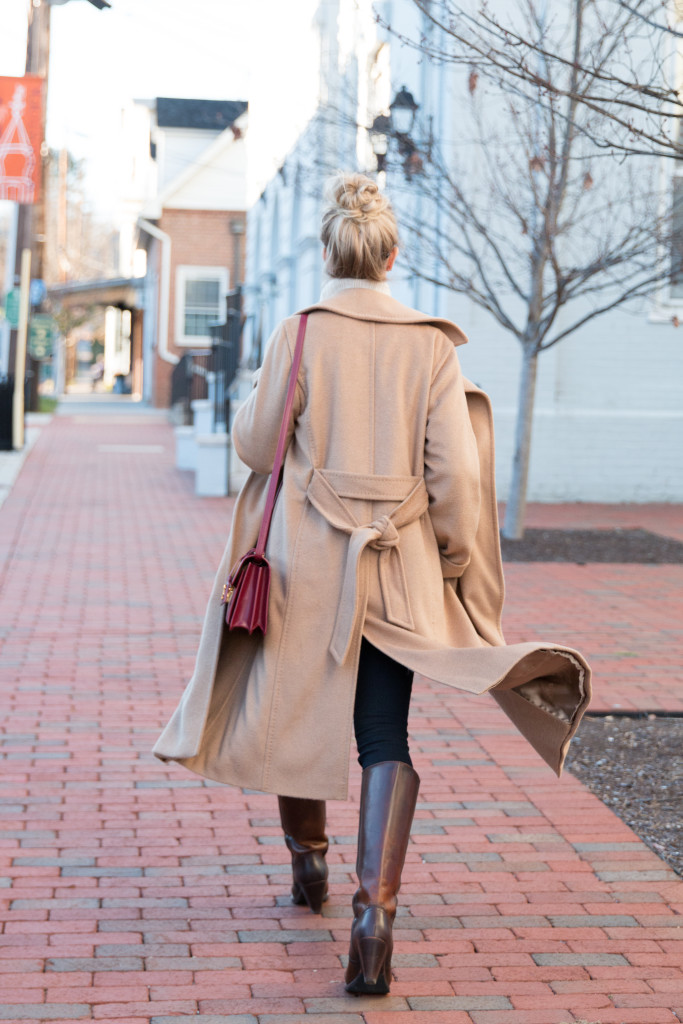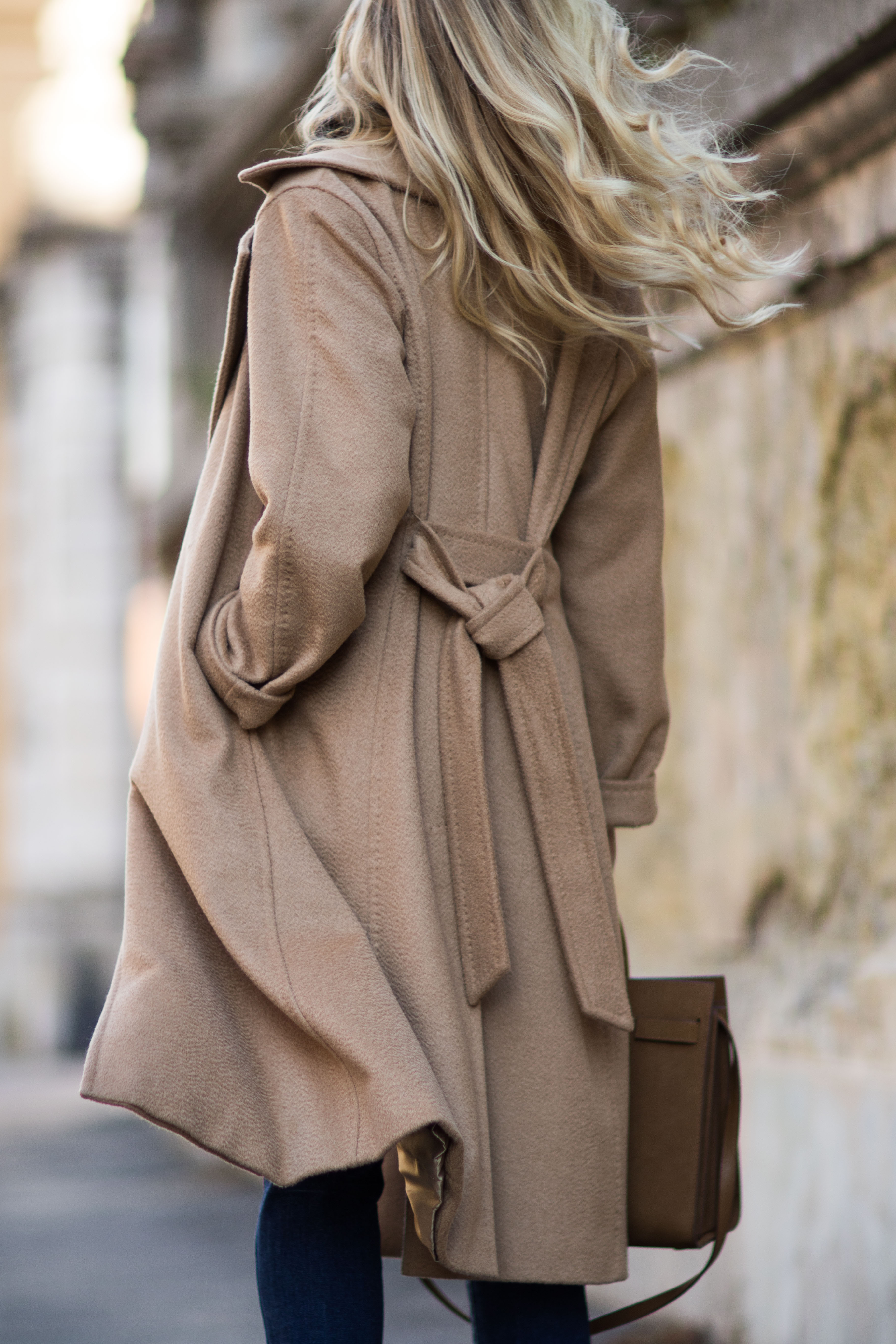 If you wear your coat open, tie the belt behind you in an interesting way (my husband is pretty skilled with knots so he usually helps me with this one!)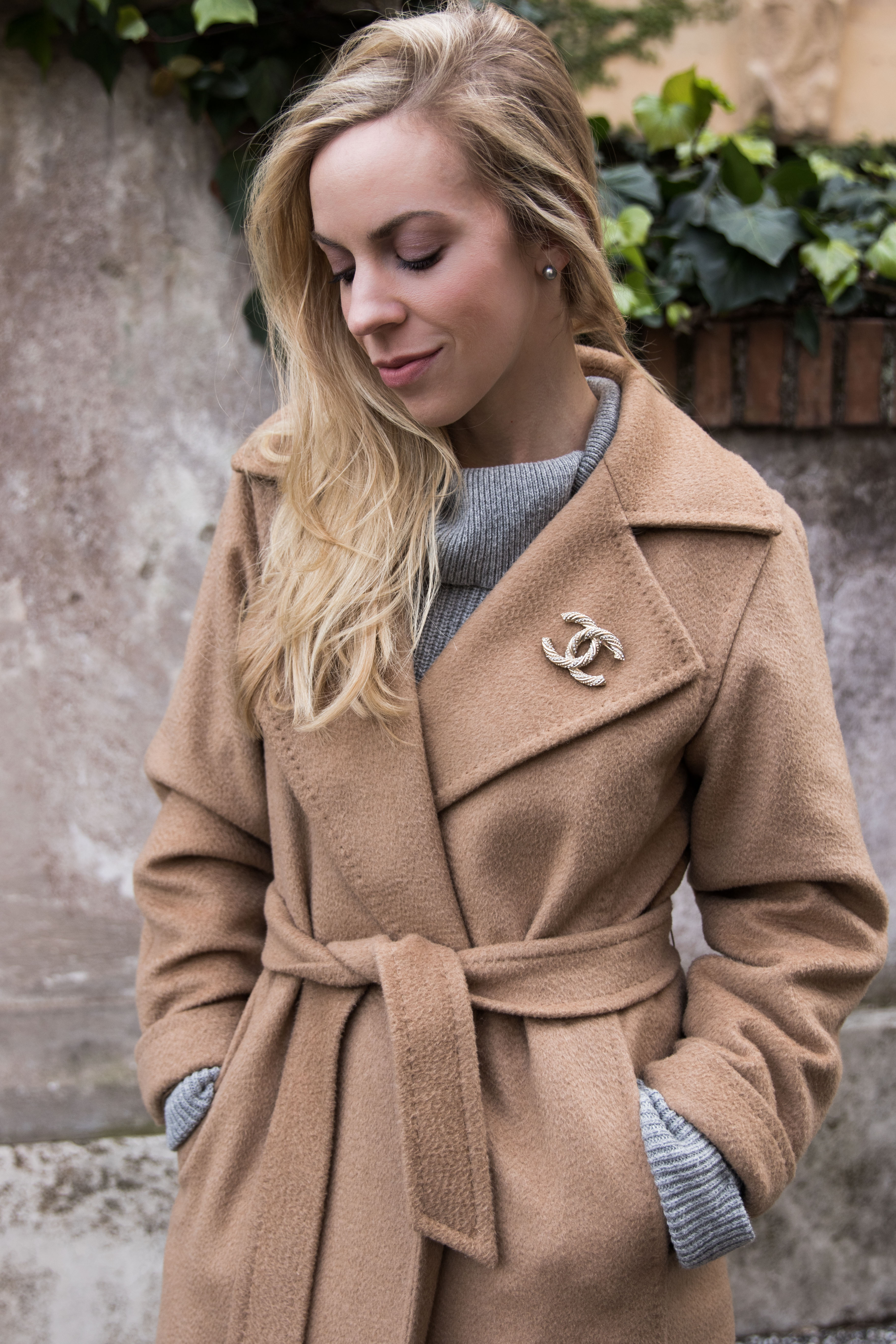 Pins
Pinning on a pretty brooch will give your outerwear a touch of elegance (I also love adding them to blazers and trench coats).
Shop Brooch Pins
---
Wide Belts
Swapping out your coat's matching wrap belt for a statement style like this one will make it look brand-new and give your outfit some attitude.
Shop Wide Belts
---
Add an Extra Layer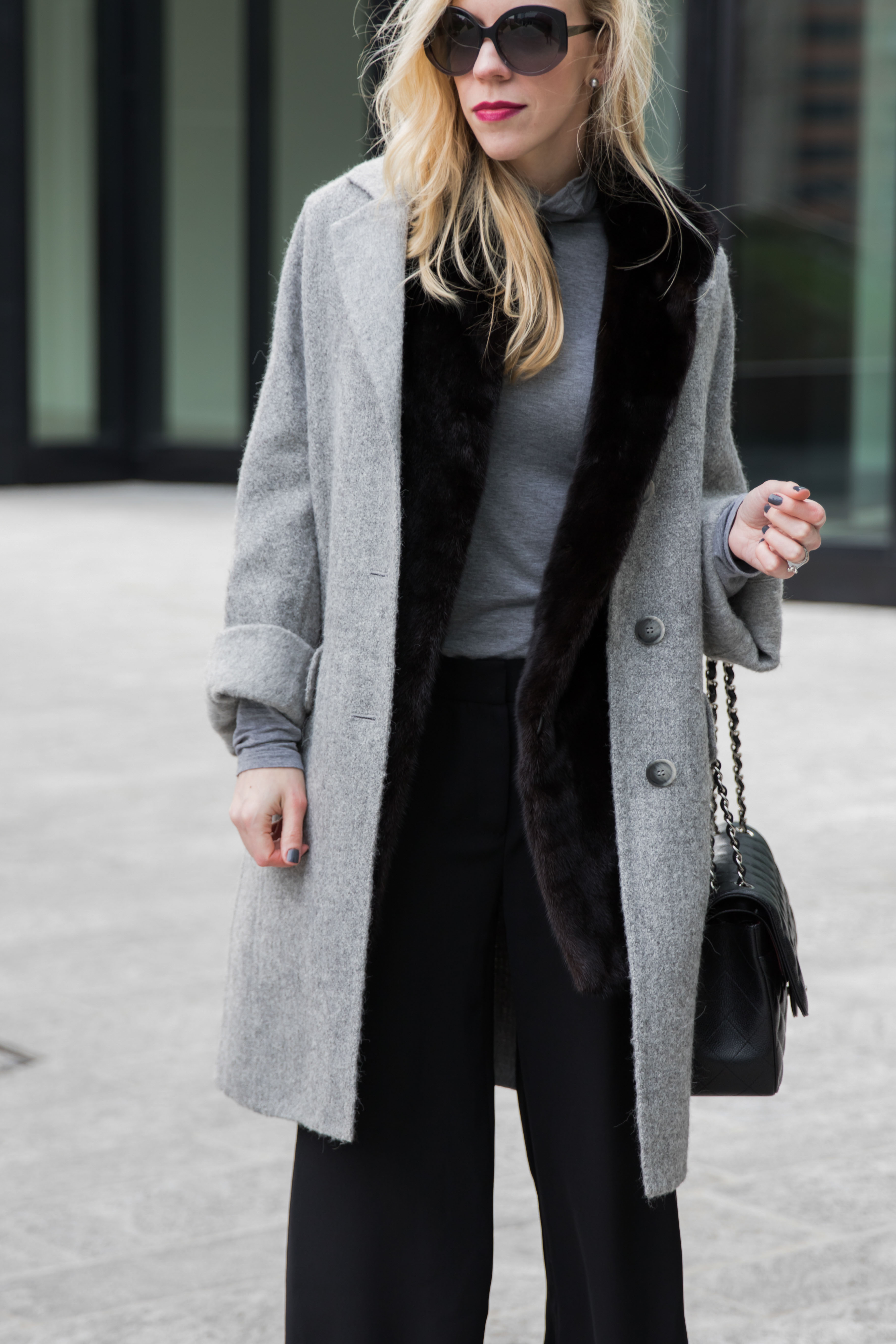 Fur Vest
Adding layers underneath your coat is not only smart (hello, warmth!), but it lends some visual interest to your outfit.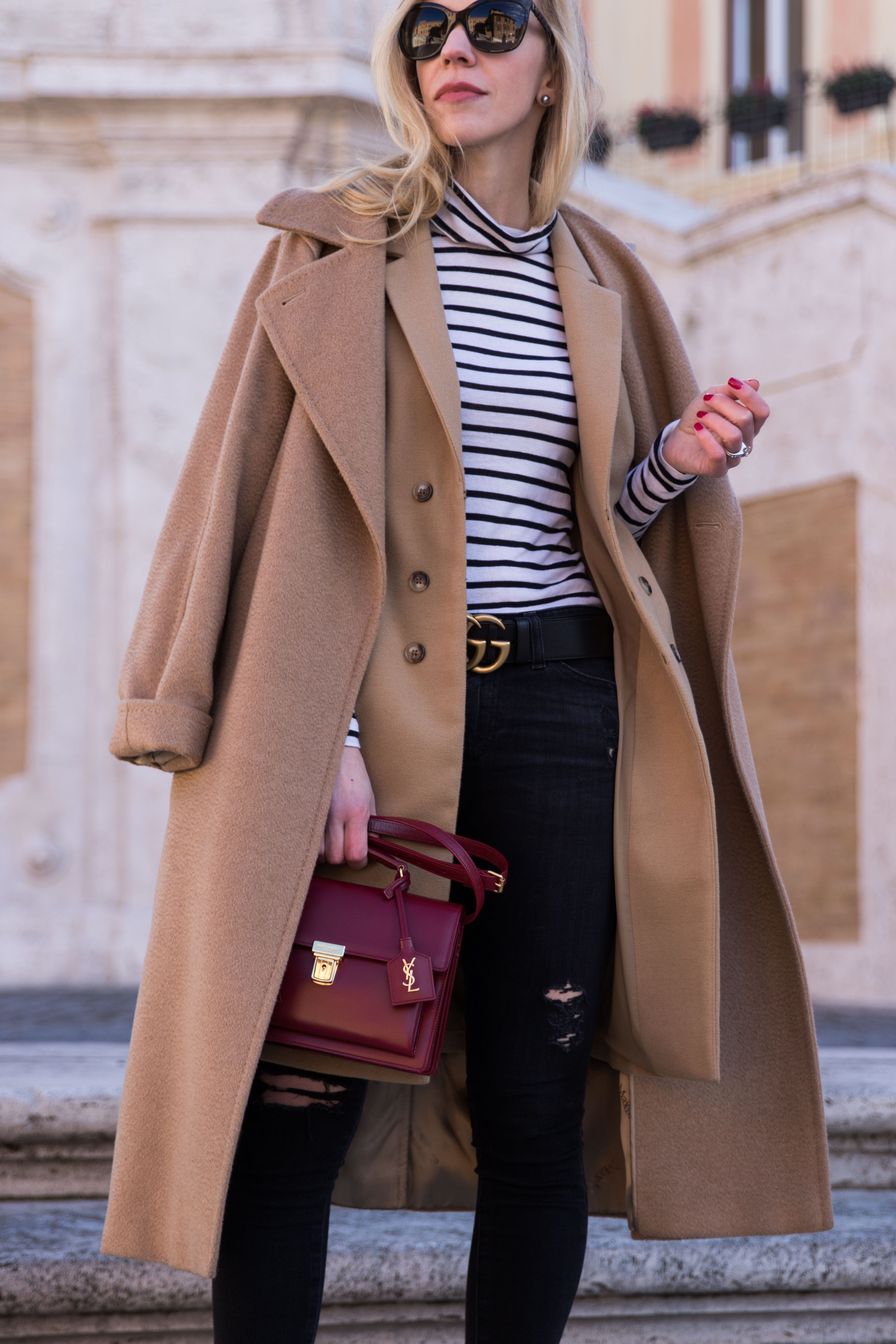 Wool or Denim Vests
A coordinating vest or jacket can also give your outerwear more layered appeal. Unfortunately I don't have photos of this, but you could also wear a denim or leather jacket underneath for a little edgy street-style.
Shop Layers
---
Linking with Walking in Memphis in High Heels, Living in Color Style, Elegantly Dressed and Stylish, The Pleated Poppy & Color and Grace