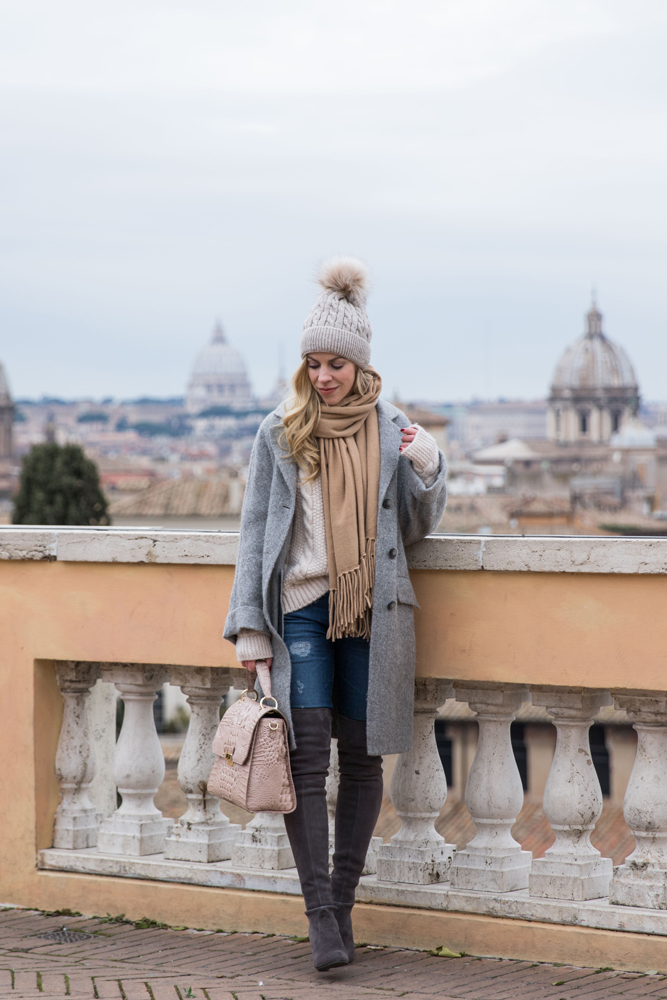 Ciao, everyone, and I hope all of you had a wonderful weekend! Ours was pretty low-key because it was so cold in Rome that we chose to hide in our warm apartment for most of it. Riding on the scooter in temperatures this low is miserable to say the least, so when we went out to take blog photos, it was a race to finish as quickly as possible and get back home. I did venture out to shop on Saturday, though: the biannual Saldi sale season for Italy has started and I may have gone on a bit of a shopping spree!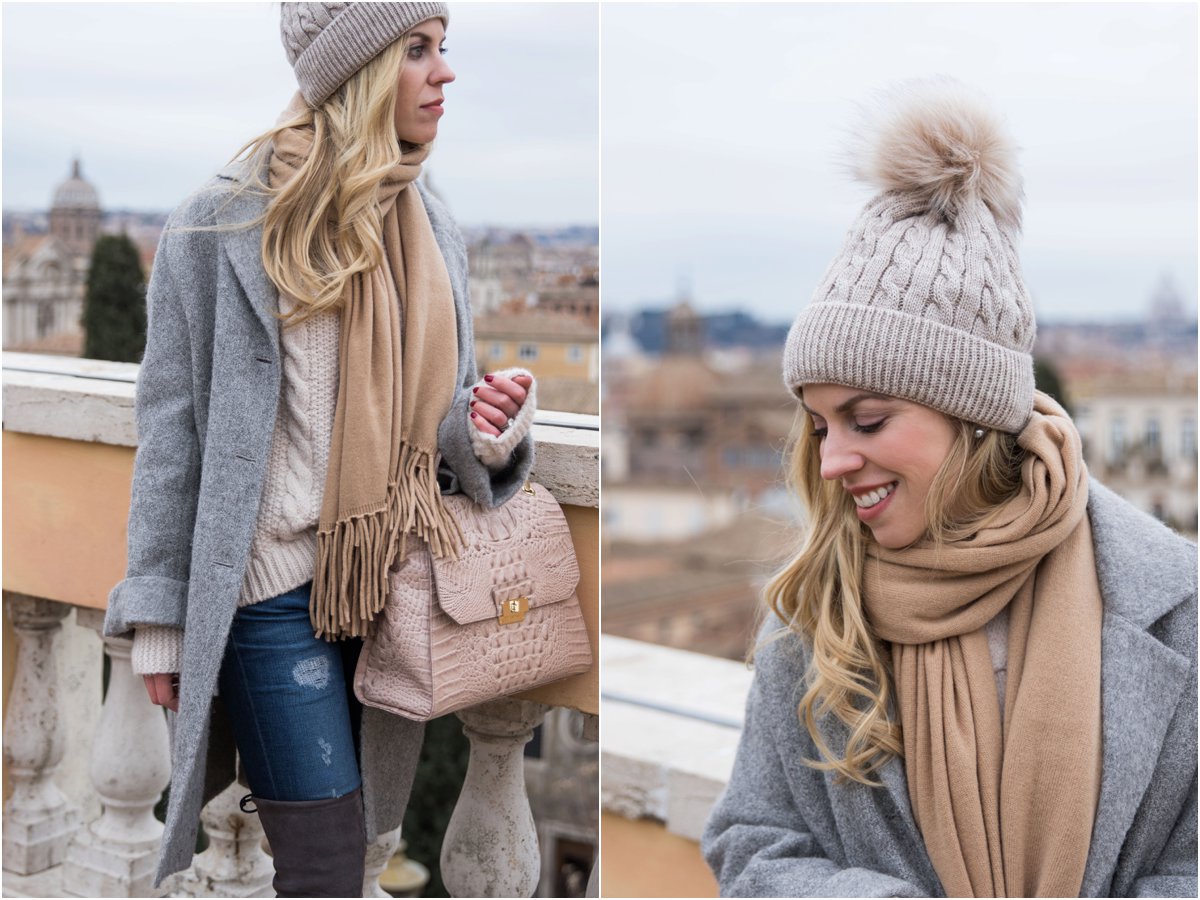 This gray coat was actually one of my Saldi purchases from last winter, and it's been one of the most-worn pieces in my wardrobe ever since. In regards to New Years' resolutions, mine haven't really changed from last year (read more, eat clean, and stay organized), but I definitely want to continue focusing on the 'less is more' approach when it comes to shopping. Ever since moving to Italy, I've become more conscious about investing in classic pieces I'll wear for years instead of spending money on trendy items. Moving really helps put this into perspective, too—it's been stressful finding ways to store all of my clothing in a small apartment, so I'm all about paring down my wardrobe.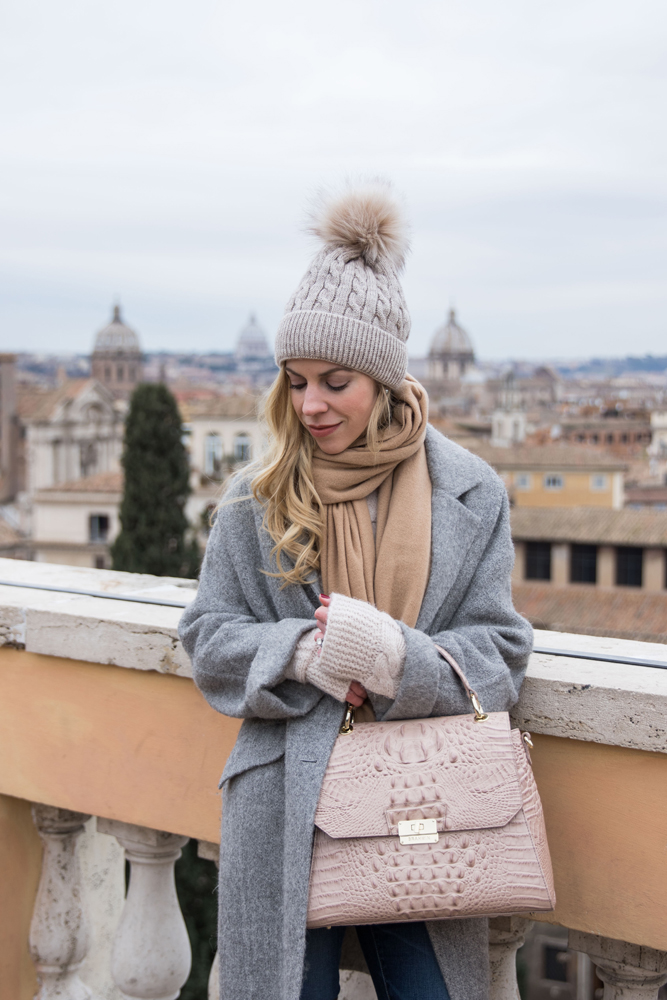 I've worn this coat many times on the blog, so I try to keep it looking fresh with different accessories. This weekend, the cold winter air called for a cozy cable knit sweater, cashmere scarf and warm pom hat.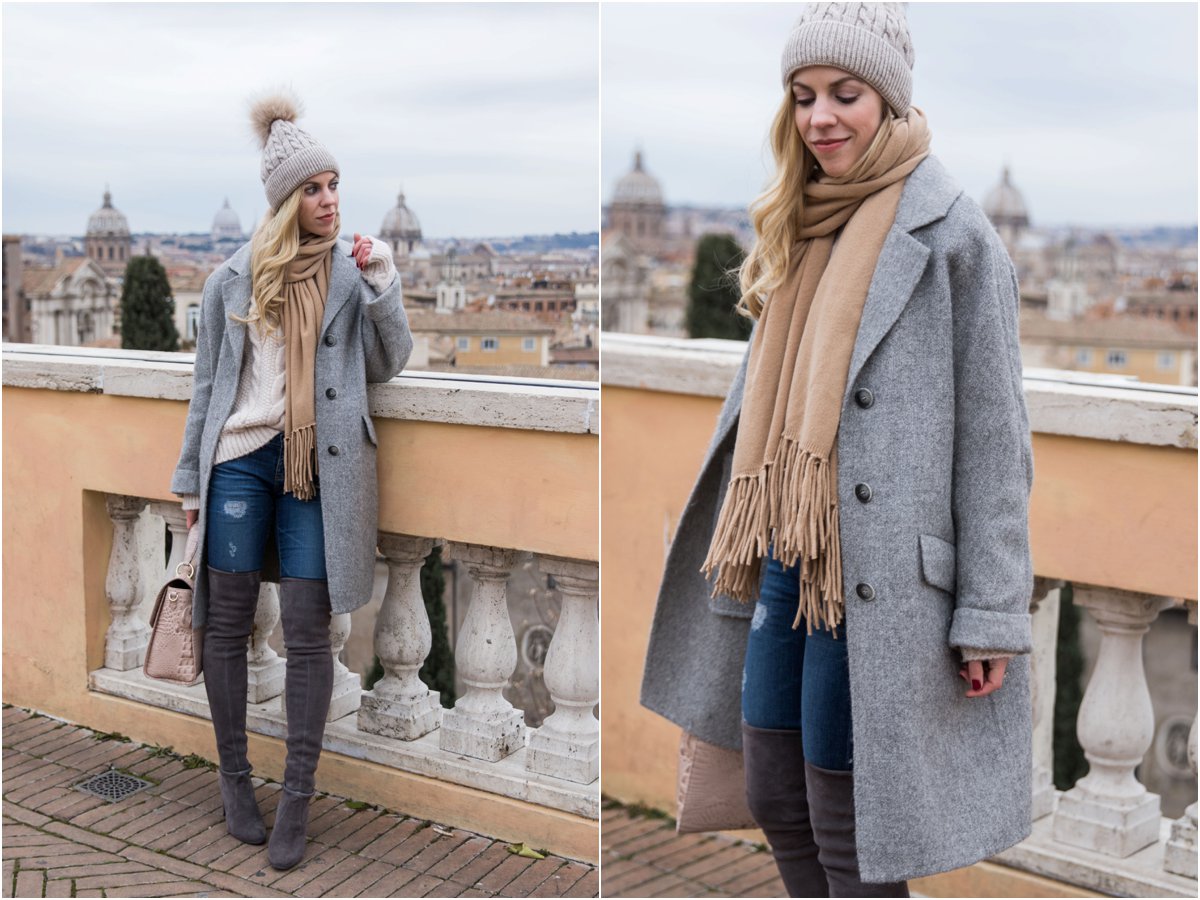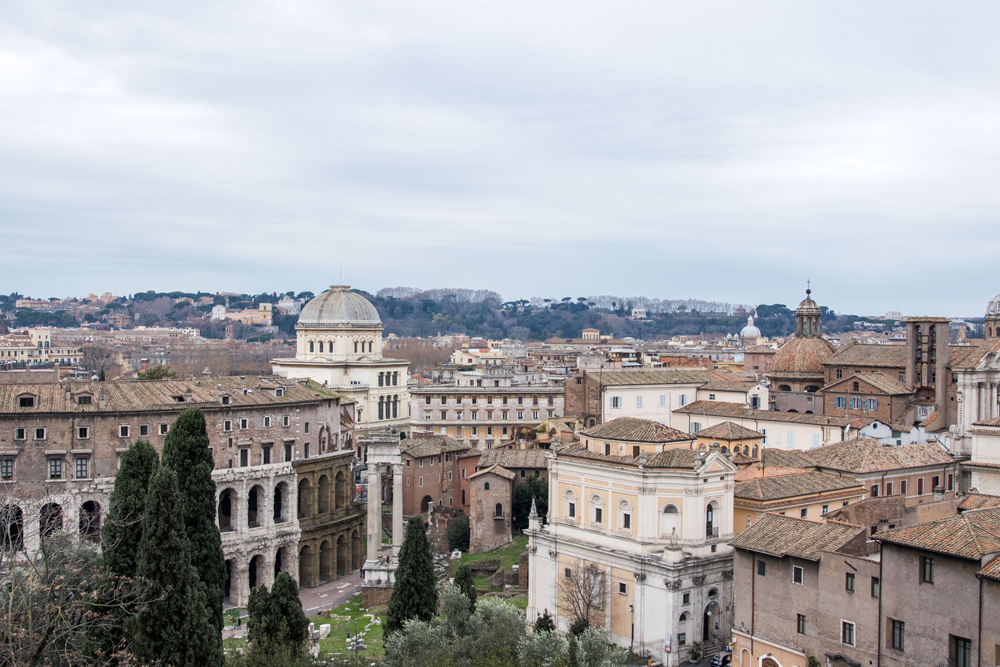 About a month ago, we stumbled on Terrazza Caffarelli, a rooftop terrace café with incredible views of the city, and I've been waiting for a cloudy day to take photos there ever since. One thing is for certain: I'm going to miss these Roman views so much!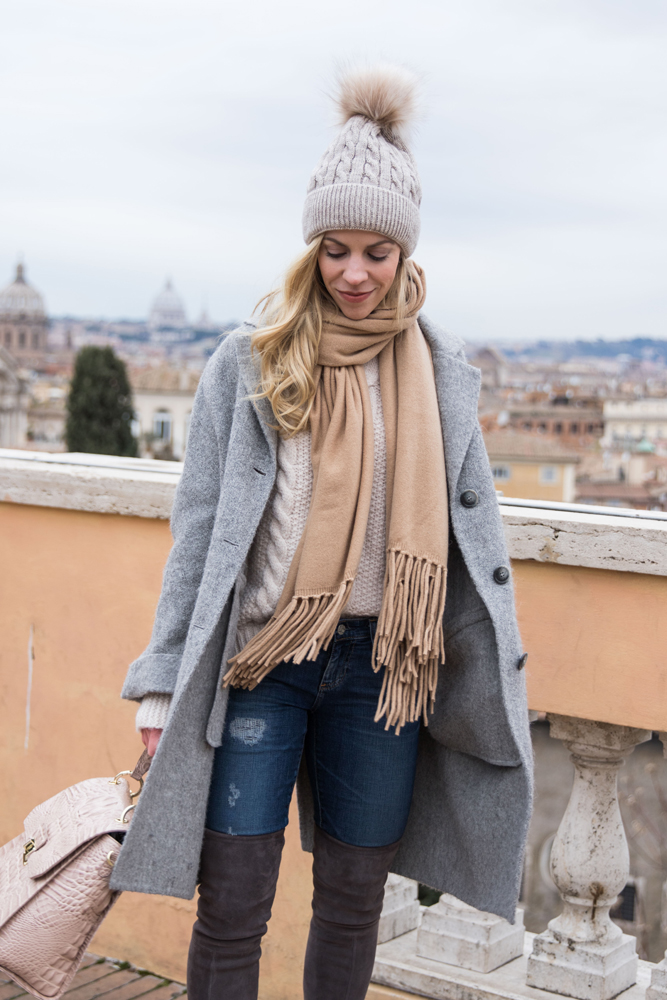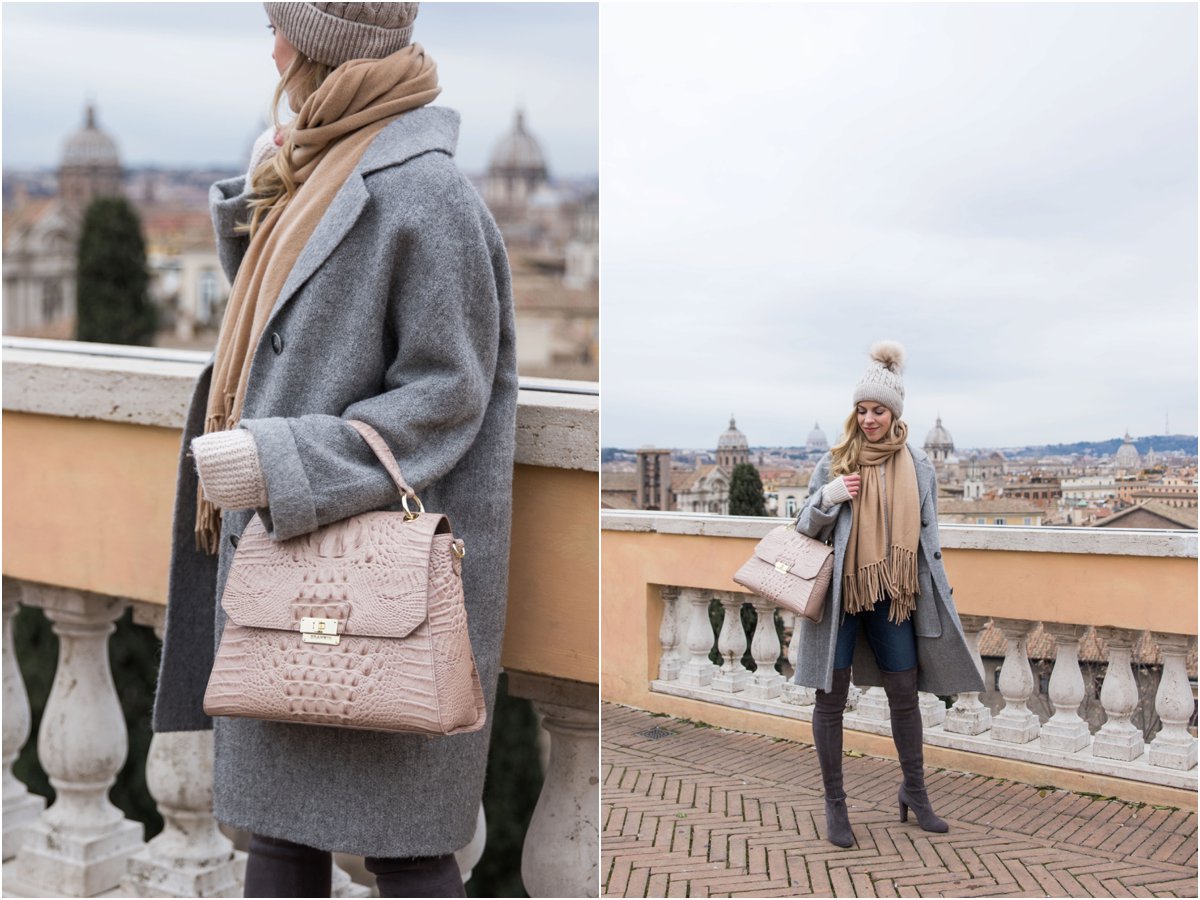 Thank you all so much for visiting and I hope your week is off to a great start!
Shop the Post