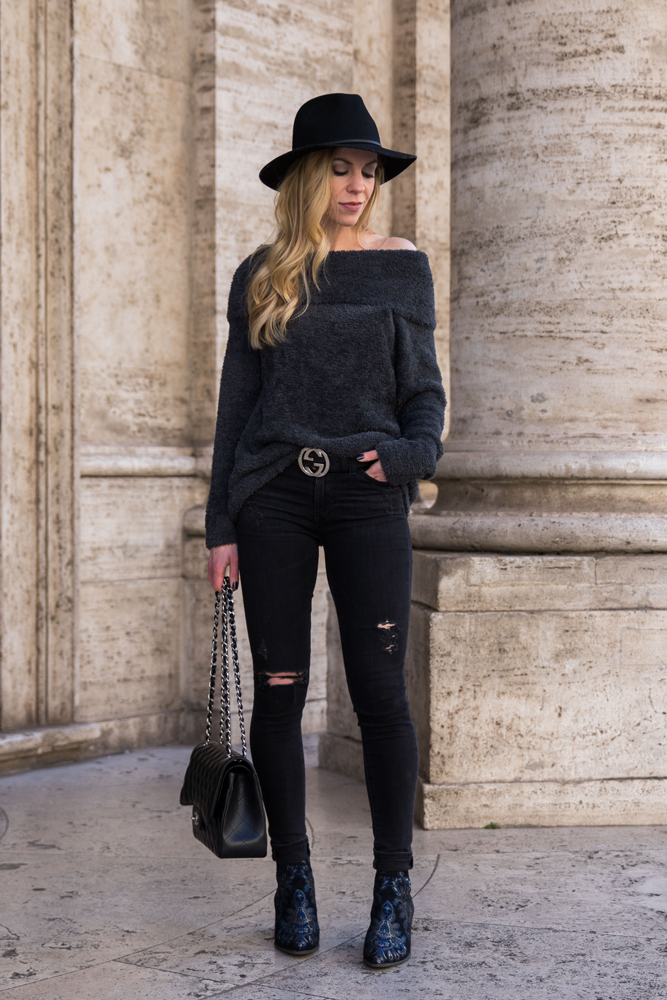 Happy Friday! My husband and I have an extra day off because Epiphany is observed as a national holiday in Italy. Today is also known as 'La Befana' for Italian children, which stems from a legend similar to our version of Santa Claus (read more about it on this post!) My brother flew out yesterday morning, so we'll most likely be spending our weekend relaxing at home—and we've also started getting ready for our big move at the end of the month. Deciding what clothes I'll need to pack to live off of for a few months while we're home is a daunting task to say the least!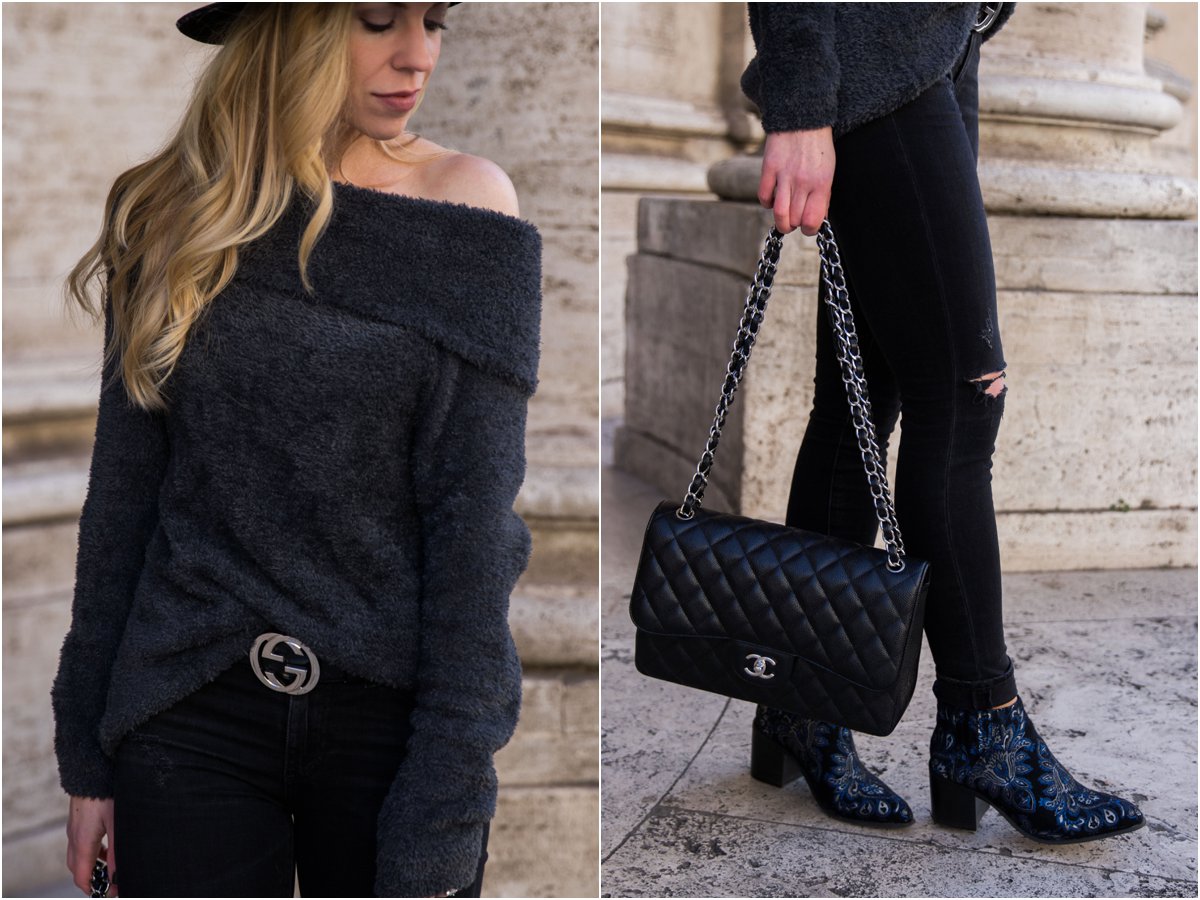 I'm drawn to anything with a fur texture, so I couldn't wait to try this off-the-shoulder top from Express. It's listed as a tunic but I didn't find the length to be quite long enough, so I like tucking it into my jeans. I also want to note that the material is listed as faux fur, but it feels more like fleece—still super cozy, though, and very warm. It's on sale now for 50%, making it less than $35, but don't hesitate because sizes are selling fast!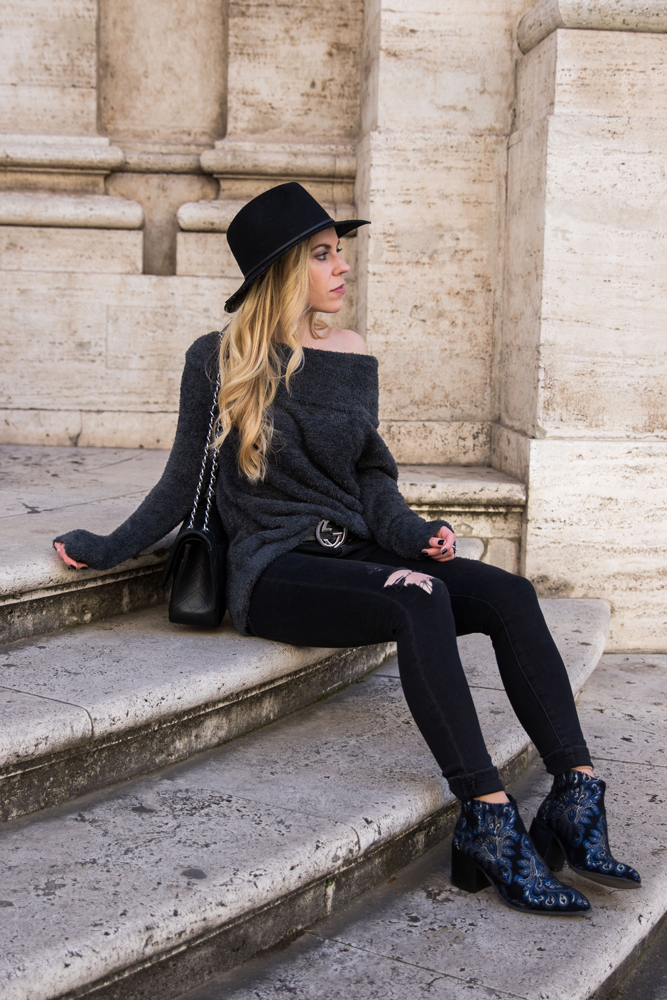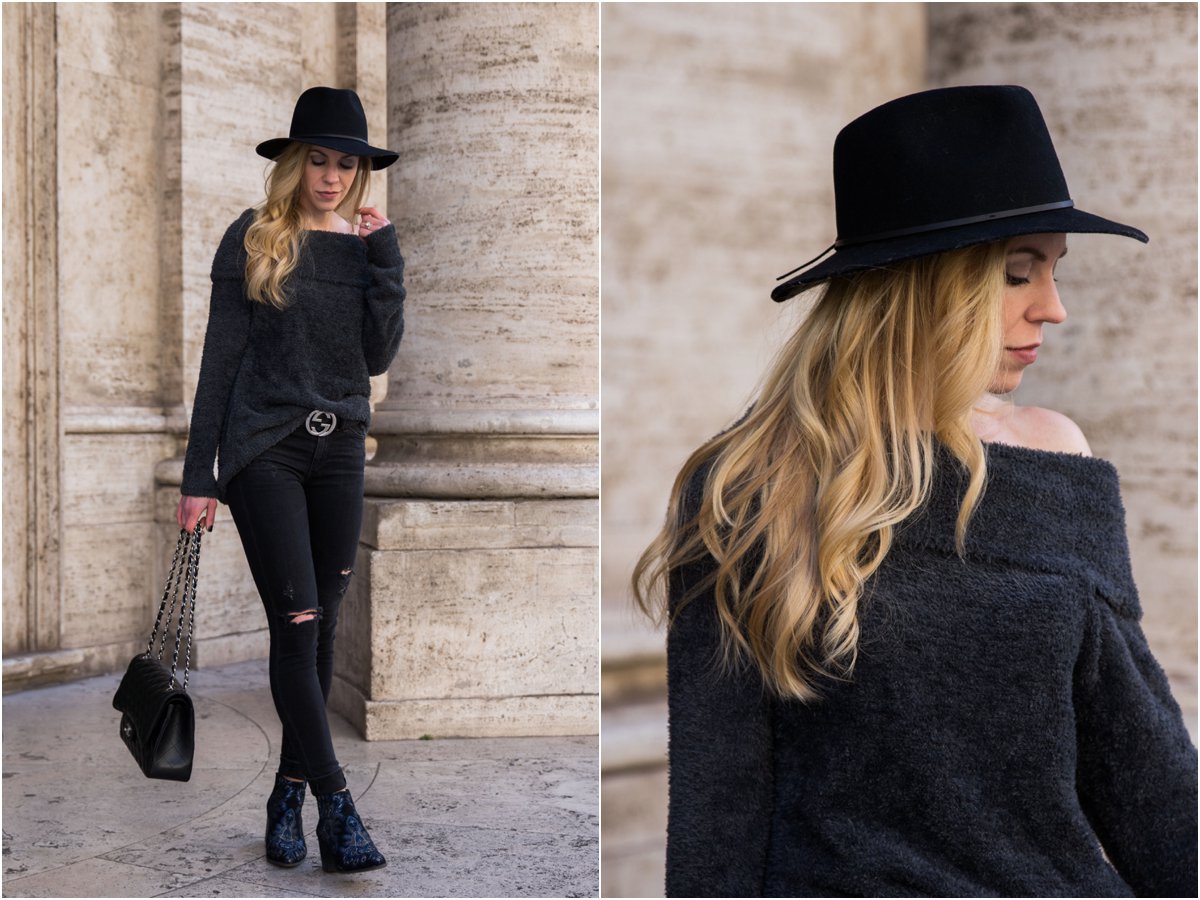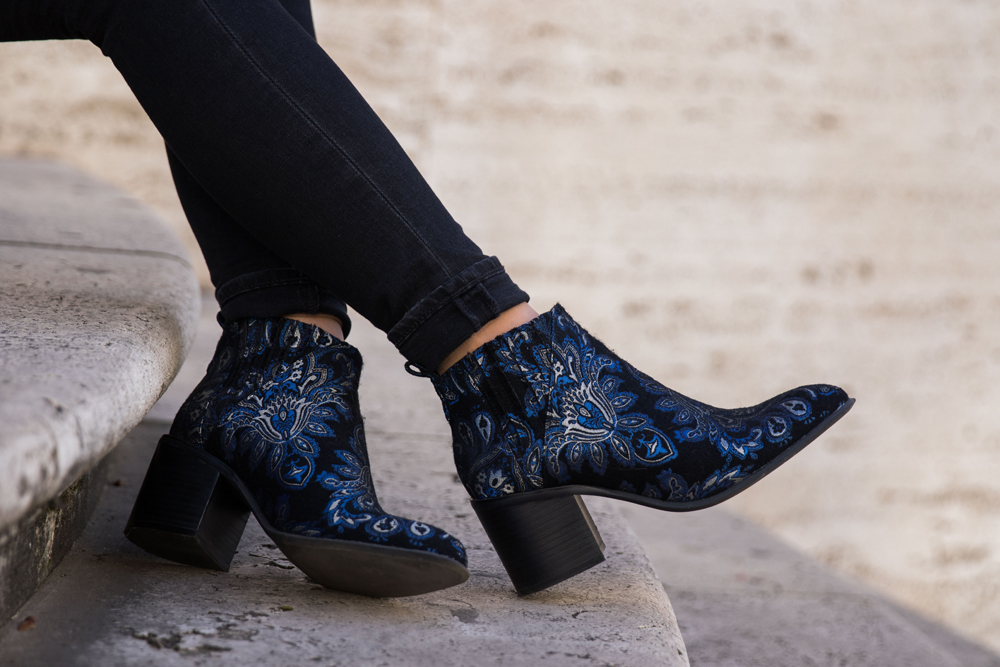 Anytime I need to spice up a monochromatic outfit, I'll reach for a statement shoe like these brocade boots. The pops of bright blue complement black and gray, and let's be honest: this look wouldn't be nearly as interesting with plain black boots.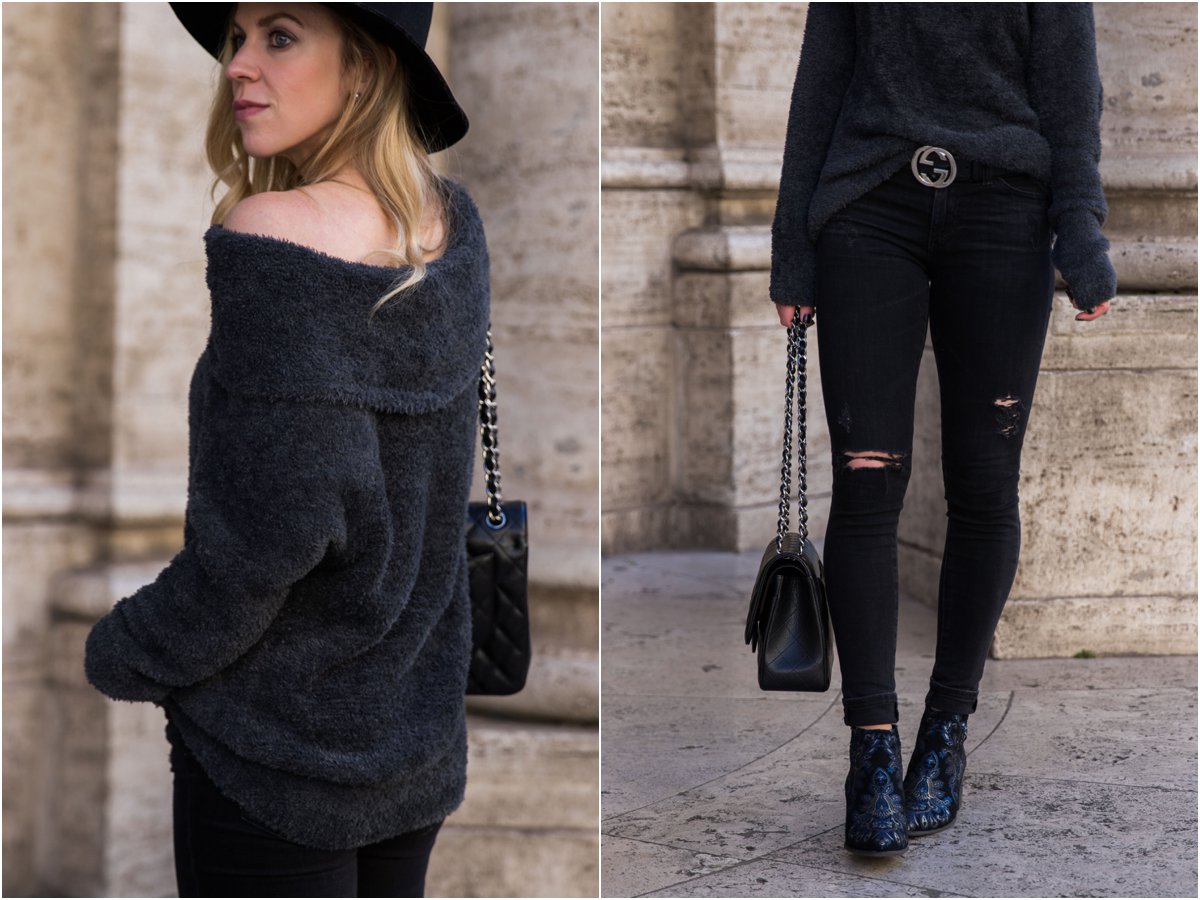 I hope all of you enjoy the weekend ahead and as always, thank you so much for reading!
Shop the Post