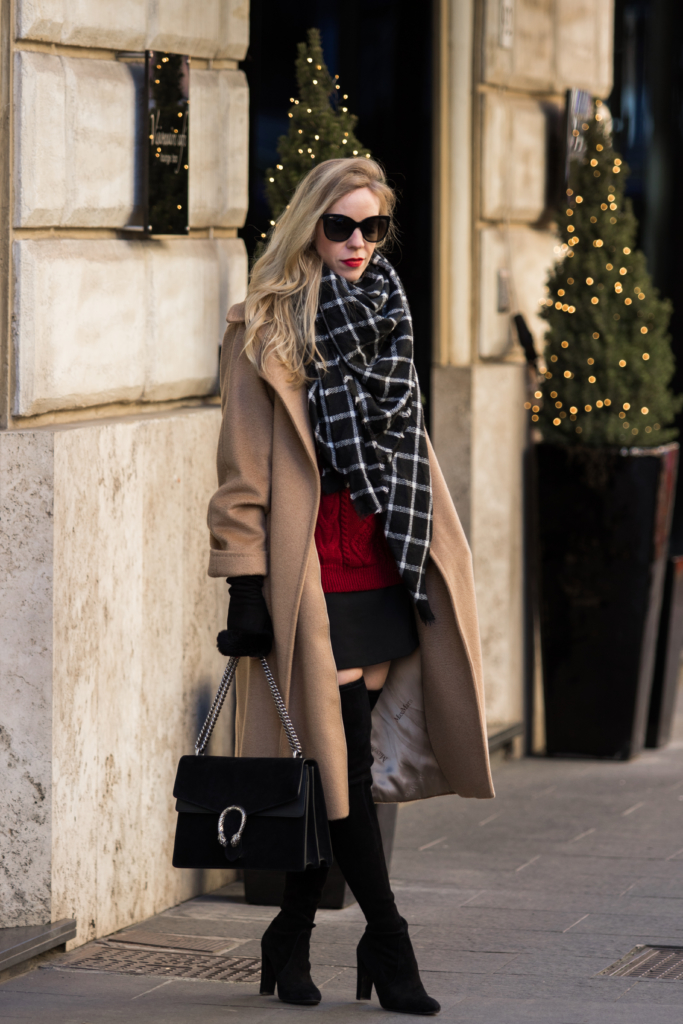 Buon Natale from Roma! How is tomorrow Christmas Eve already?! There really is a sense of magic in the air around this time of year and sometimes I wish time would slow down so we could enjoy everything just a bit longer. My shopping is done, gifts have been wrapped, and I did my final grocery run yesterday, so it's time to relax and enjoy the next few days! Tonight we are going out for dinner at our favorite neighborhood restaurant and since it's tradition in Italy to eat seafood on the days leading up to Christmas, that's what we'll be having. We like trying new dishes each time we go, and since everyone there knows us well, they always give us new things to sample—last time we had marroni (roasted chestnuts) and grilled polenta with cheese sauce. Now I can officially say I've eaten 'chesnuts roasted on an open fire,' ha!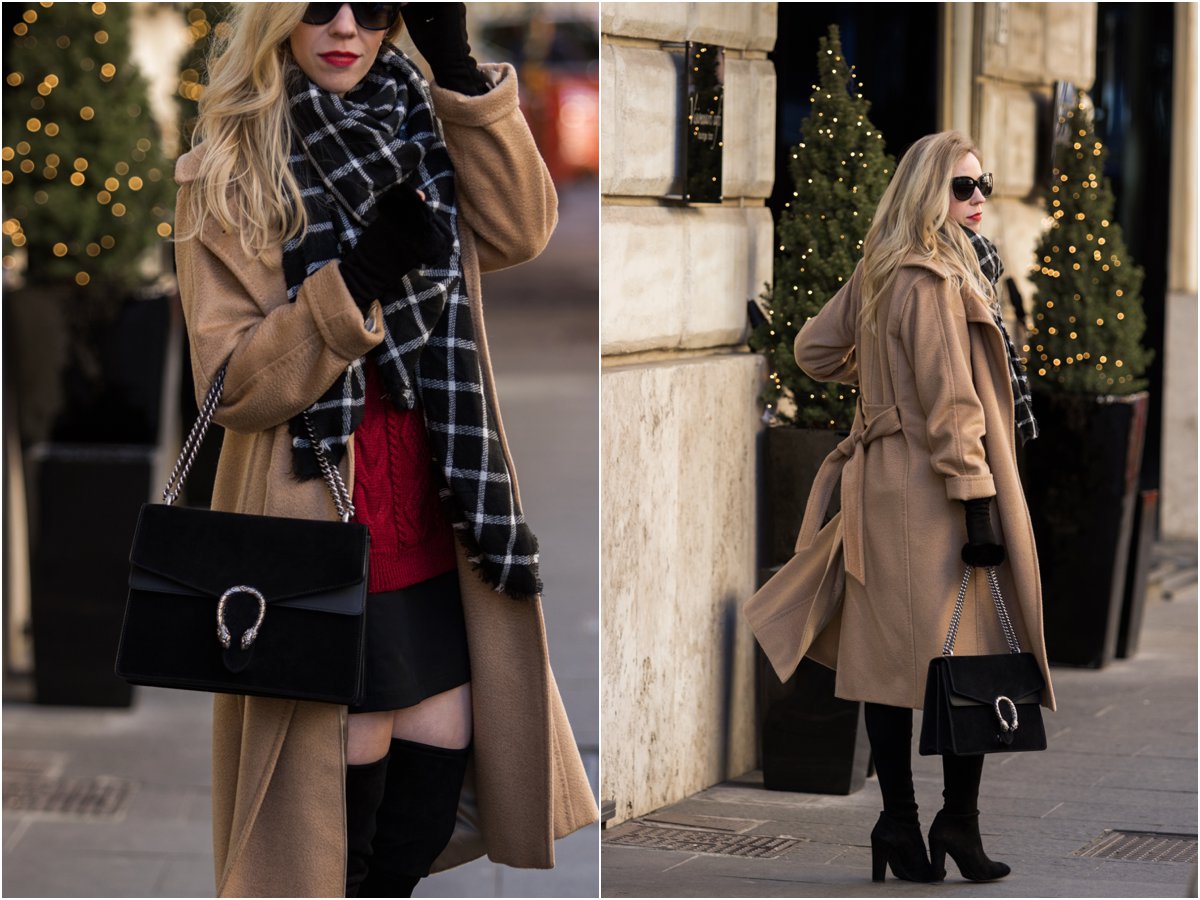 Last weekend I wore a festive layered look while we were out running some errands. This cable knit sweater from SheIn is the perfect shade of red for the holidays and less than $21! I paired it with classic camel and black for one of my favorite winter color combinations.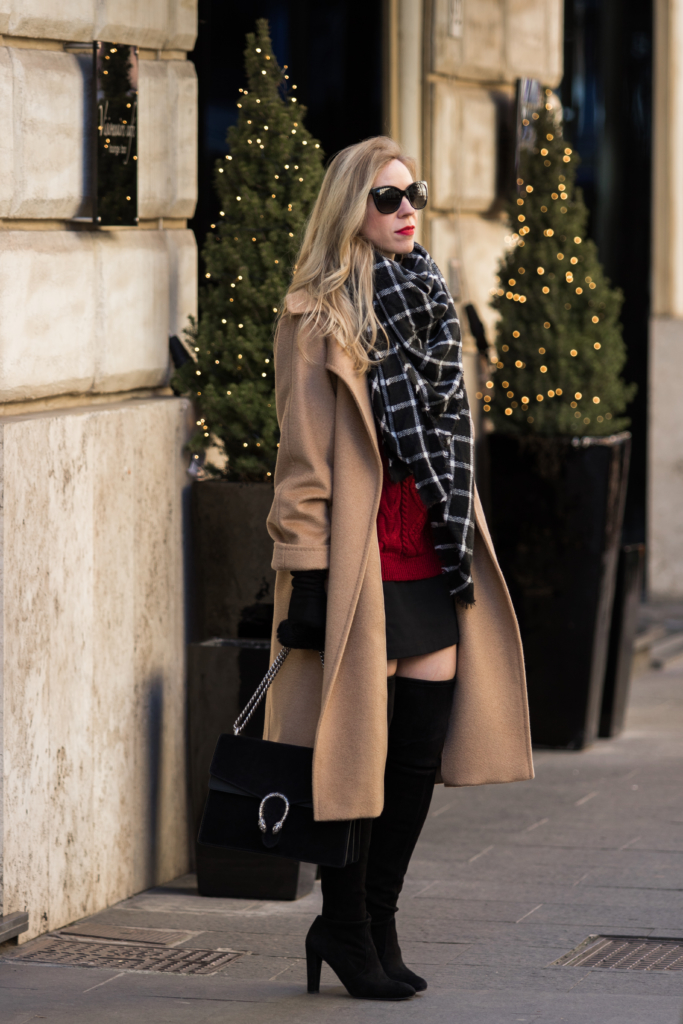 Like everyone else, there's basically nothing but Christmas on my mind, so I thought it would be fun to share my top ten favorite holiday traditions. I'm sure we will change or add to them as the years go by, but it's nice to have the same special things to look forward to each year, especially living overseas.
Listen to Christmas carols while decorating the tree
Bake sugar cookies on Christmas Eve
Make homemade peppermint mochas on Christmas morning and cook breakfast together
Go for a drive to look at Christmas lights (we've done this on our Vespa since living in Rome—definitely different but fun to see famous structures like the Colosseum all decked out for the holidays!)
Try to come up with creative To: and From: tags for our gifts (this has almost become a contest between my husband and I and it's kind of funny)
Make homemade mulled wine (we fell in love with this last Christmas in Germany, so now we started making it our own tradition)
Watch Home Alone (only the classic first version)
Light Christmas candles all over the house (I'm a diehard Bath & Body Works candle addict; my favorites are 'Tis the Season and Fresh Balsam, which smells EXACTLY like a real tree)
Collect unique Christmas ornaments or trinkets from our travels—this year in Poland, we bought a set of Ukrainian Santa nesting dolls and I love them!
Wear Christmas PJs (I like buying mine from Target—this family set is too adorable)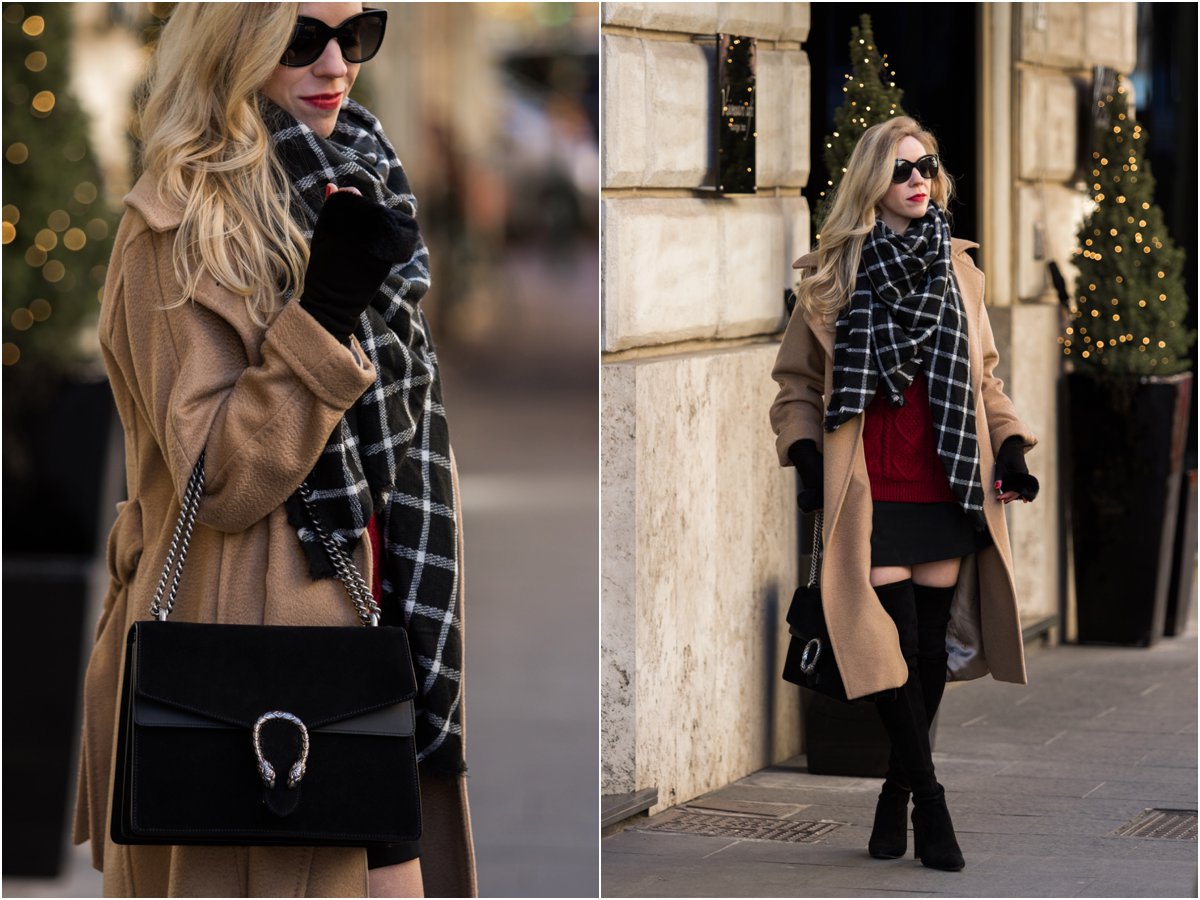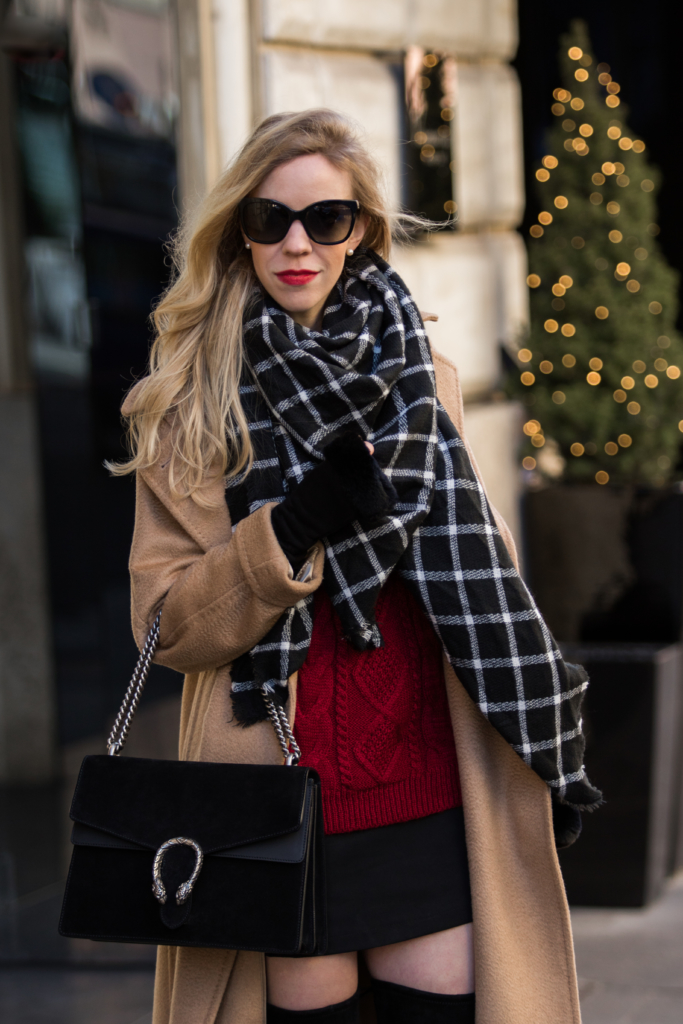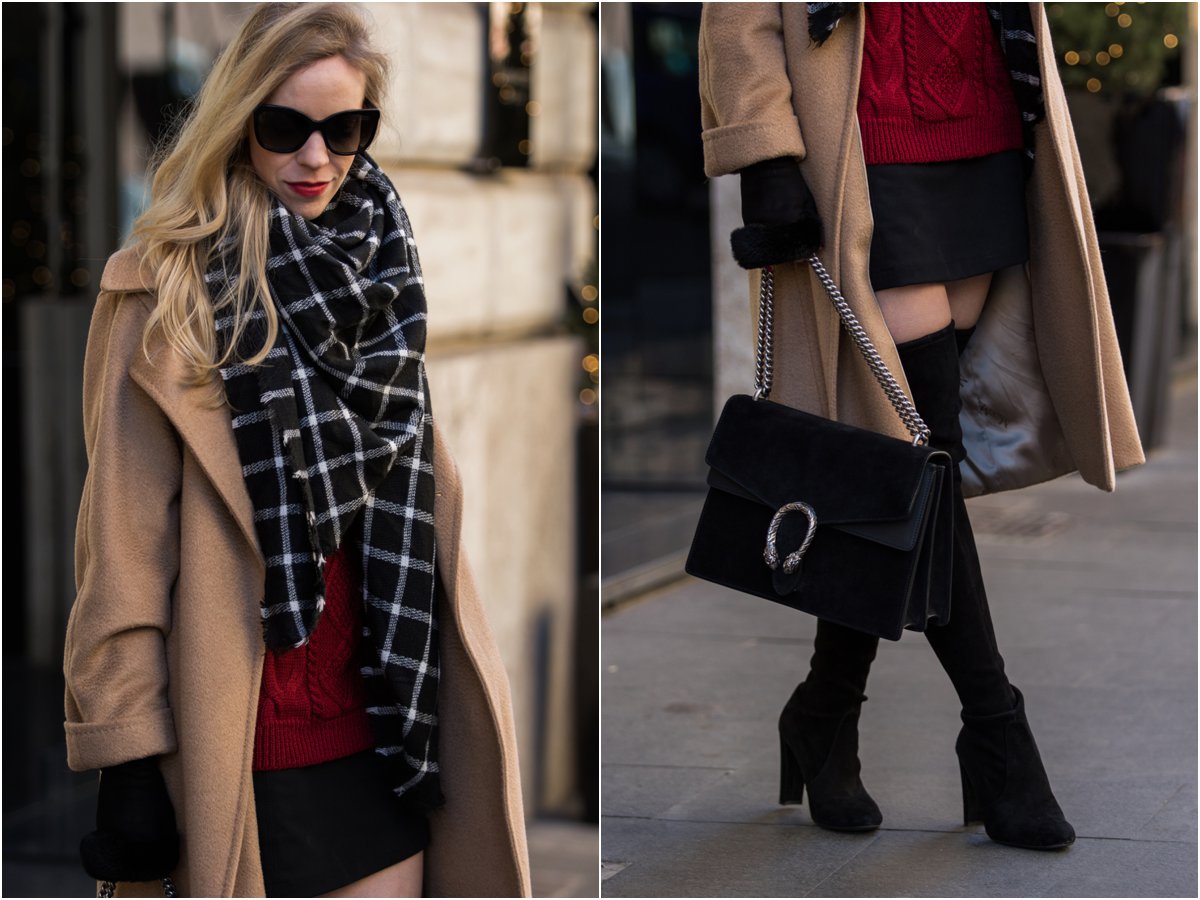 I would love to hear about everyone's favorite holiday traditions so please share! Wishing all of you the merriest Christmas yet—hugs!
Shop the Post
Linking with Living in Color, Stylin' in St. Louis, Happiness at Mid Life, Doused in Pink, Posh Classy Mom & Rachel the Hat