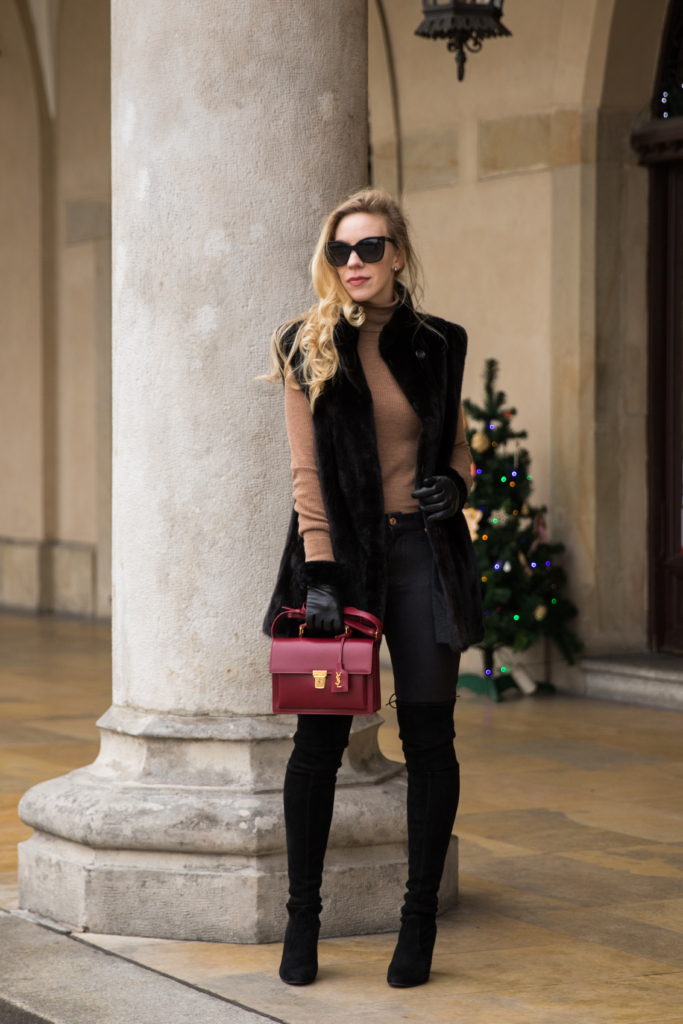 I know it shouldn't come as a surprise, but when I looked at the calendar this morning, I did a double take—is Christmas really next weekend?! It always seems to sneak up no matter how early I decorate or start shopping for gifts. This is basically the only time of year when I wish time would slow down! My husband and I scheduled our trip to Poland last week specifically to enjoy the holiday season in Kraków, and it was nothing short of magical. As promised, I'm sharing more photos from our trip at the end of this post, so keep on scrolling after my outfit details.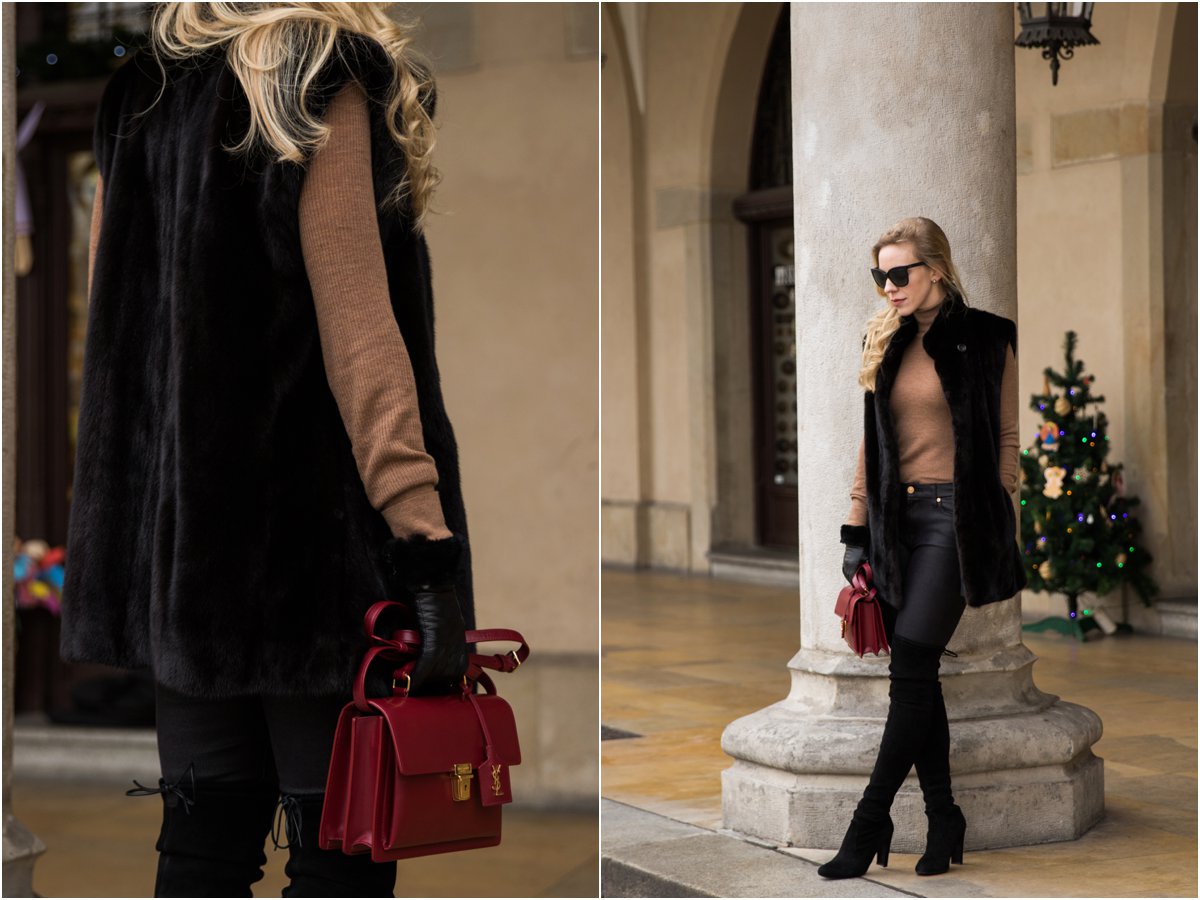 Real or faux, fur vests are great to use for layering underneath your coat when the temperature really dips, which is what I did here (I only removed my coat for photos and it was very cold!)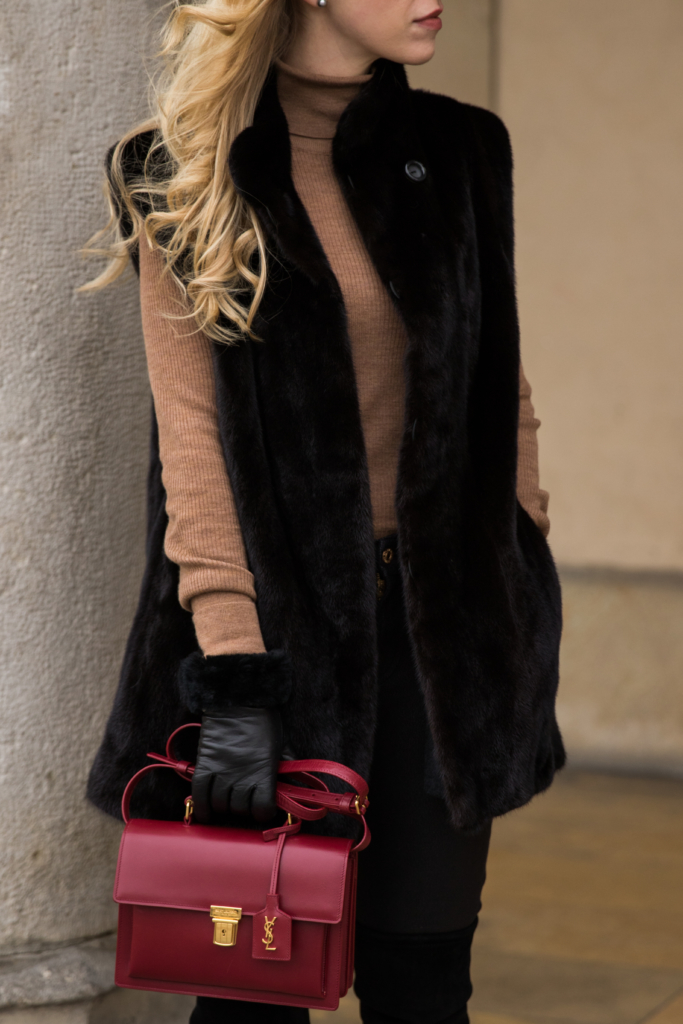 I've mentioned it on here before, but this vintage vest originally belonged to my husband's grandmother. When I inherited it, we had it sent off to be resized at a repair company in New York which specializes in fur and leather and it's now one of my most prized possessions.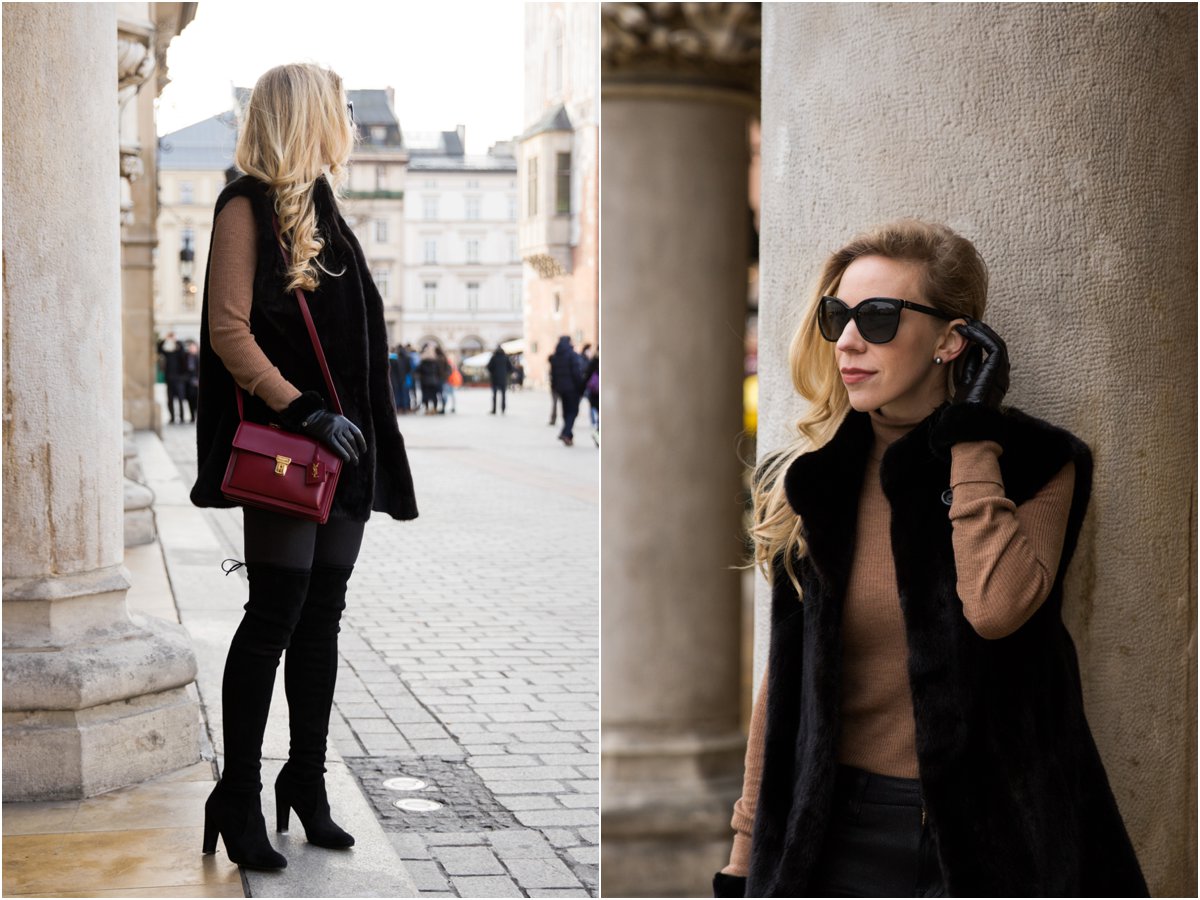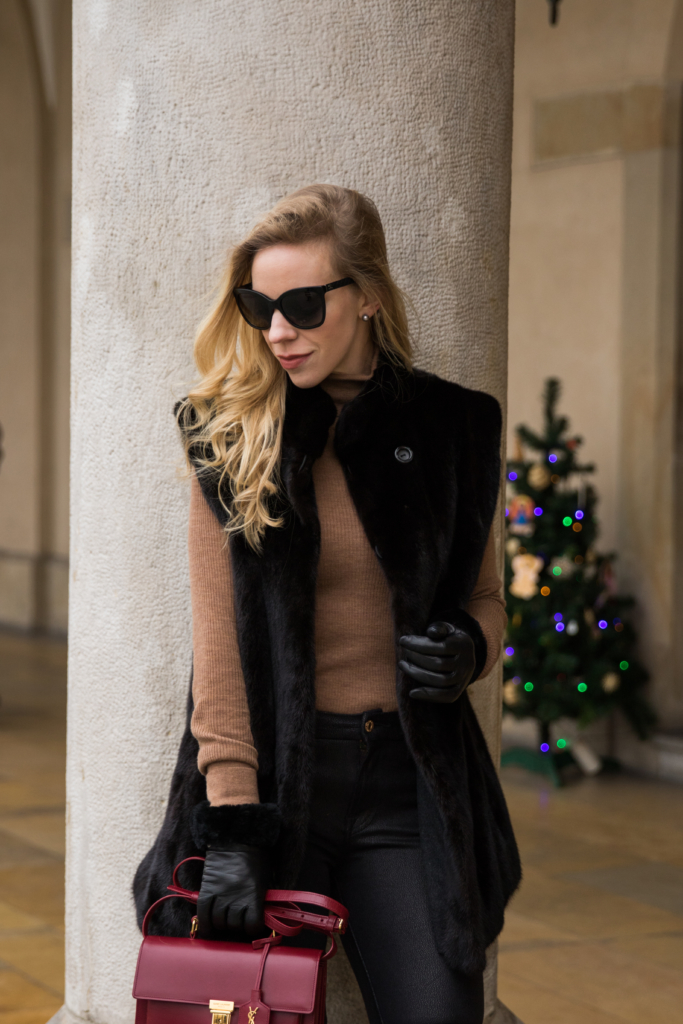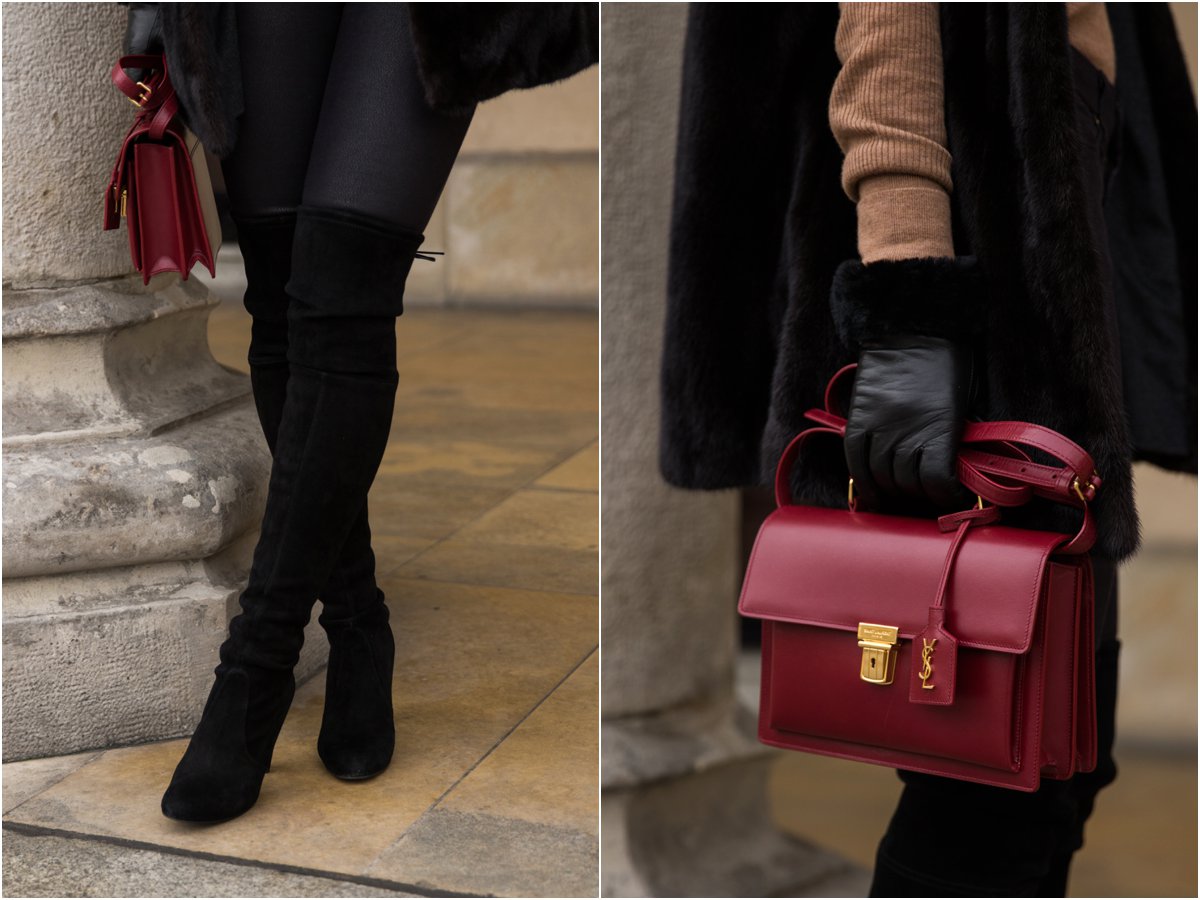 There's nothing quite like a pop of red to give any outfit a holiday feel, no? Keep on reading below to see photos from the Christmas market!
Shop the Post
---
Christmas Market in Kraków, Poland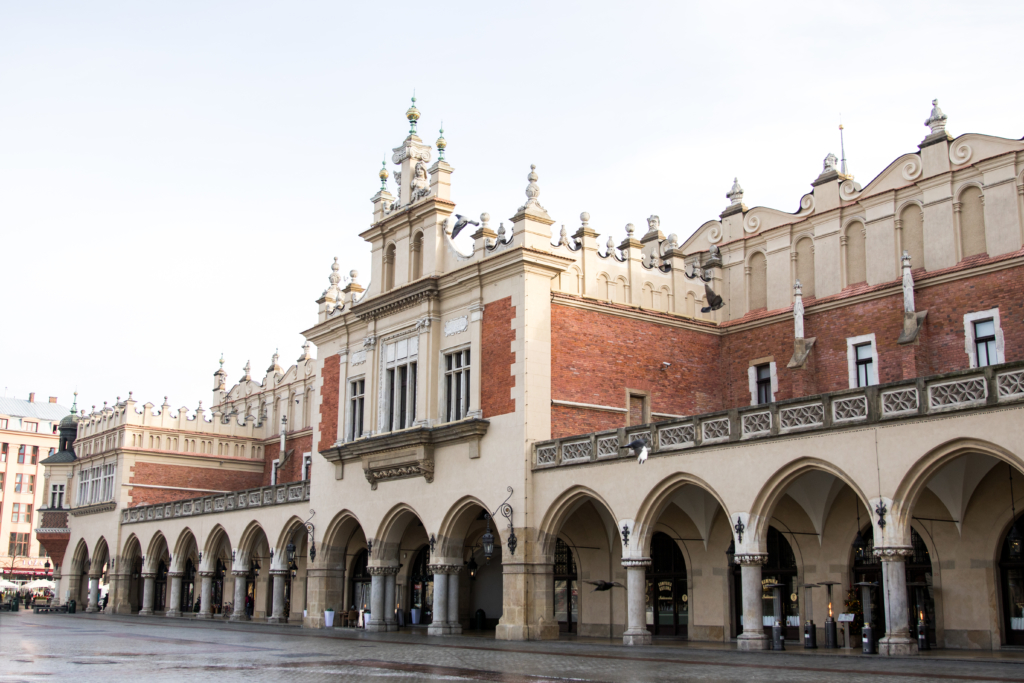 The main square located in the center of Kraków is where all the tourists and locals alike gather to browse for handmade gifts and and eat traditional Polish food. It's quite similar to the piazzas you find all over Italian towns, but much larger and more open.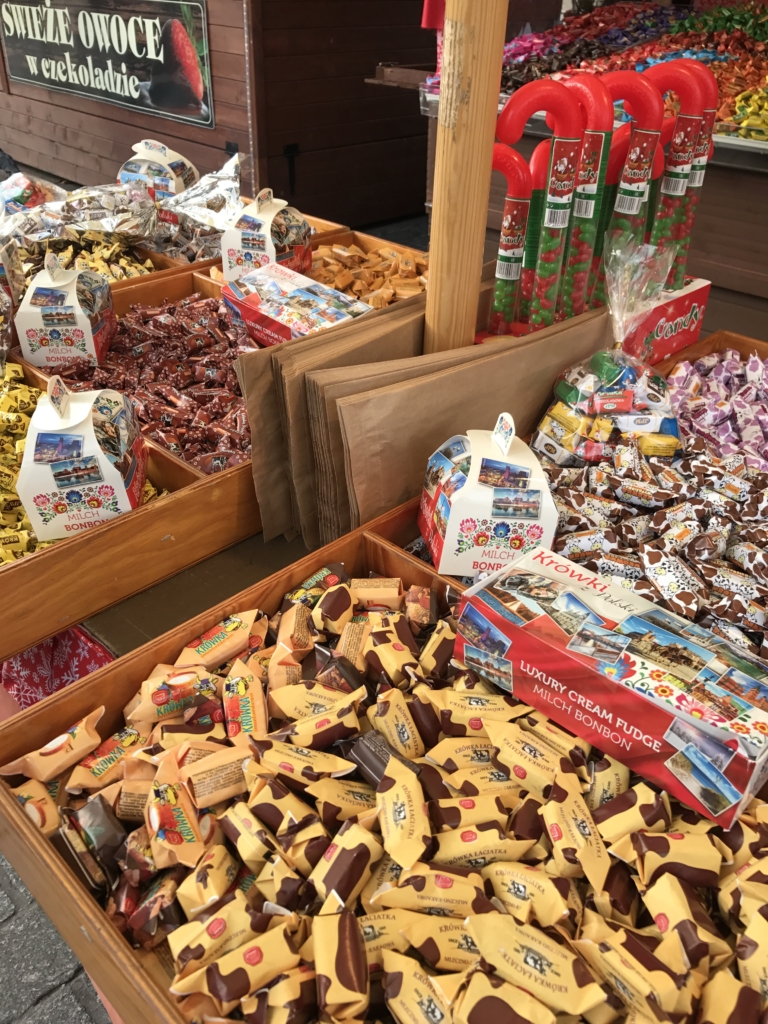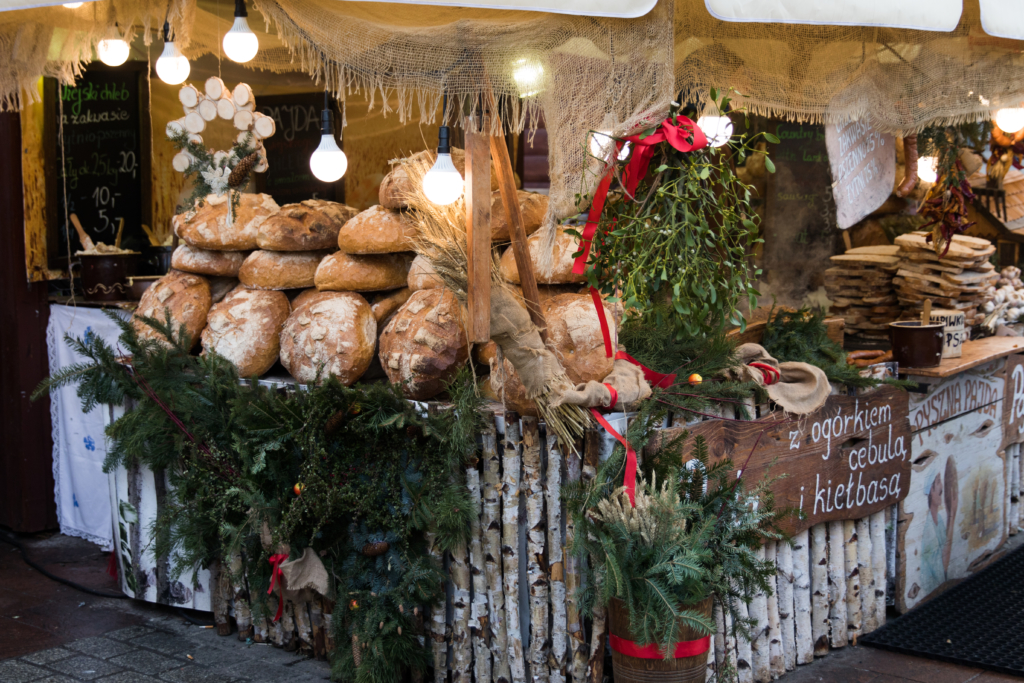 This stand first drew me in with its lovely decor and beautiful display, but it really became my favorite after I tasted the homemade garlic butter bread.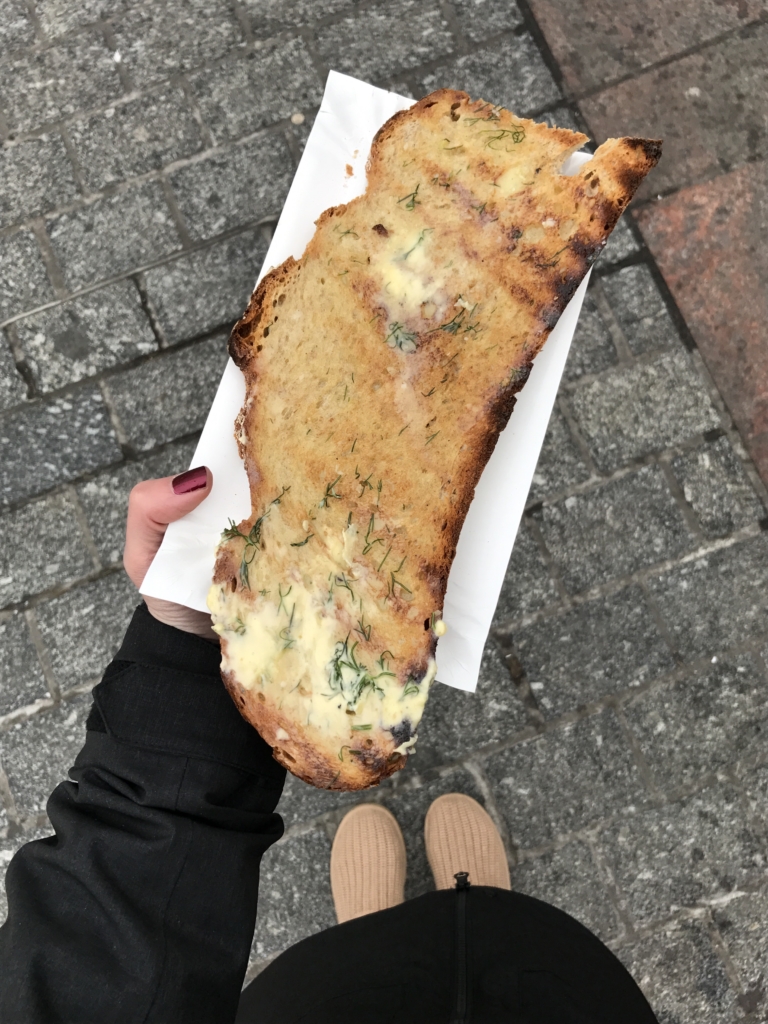 Should I be ashamed to admit I singlehandedly devoured this entire gigantic piece?! What can I say, I love my carbs.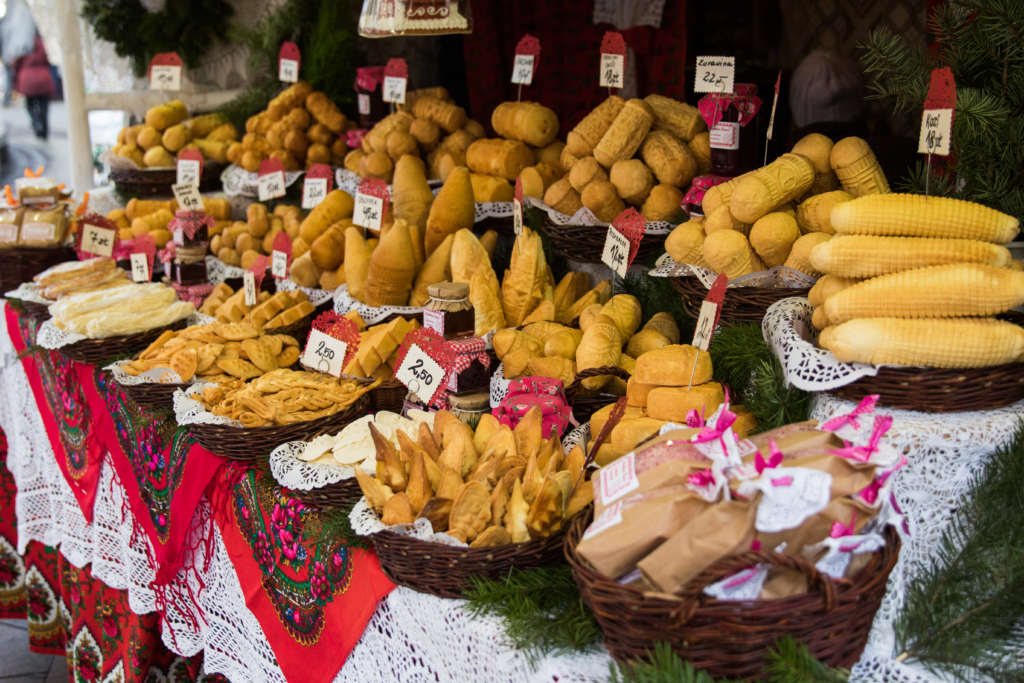 At first glance, these look like pieces of cornbread, but they're actually pieces of cheese!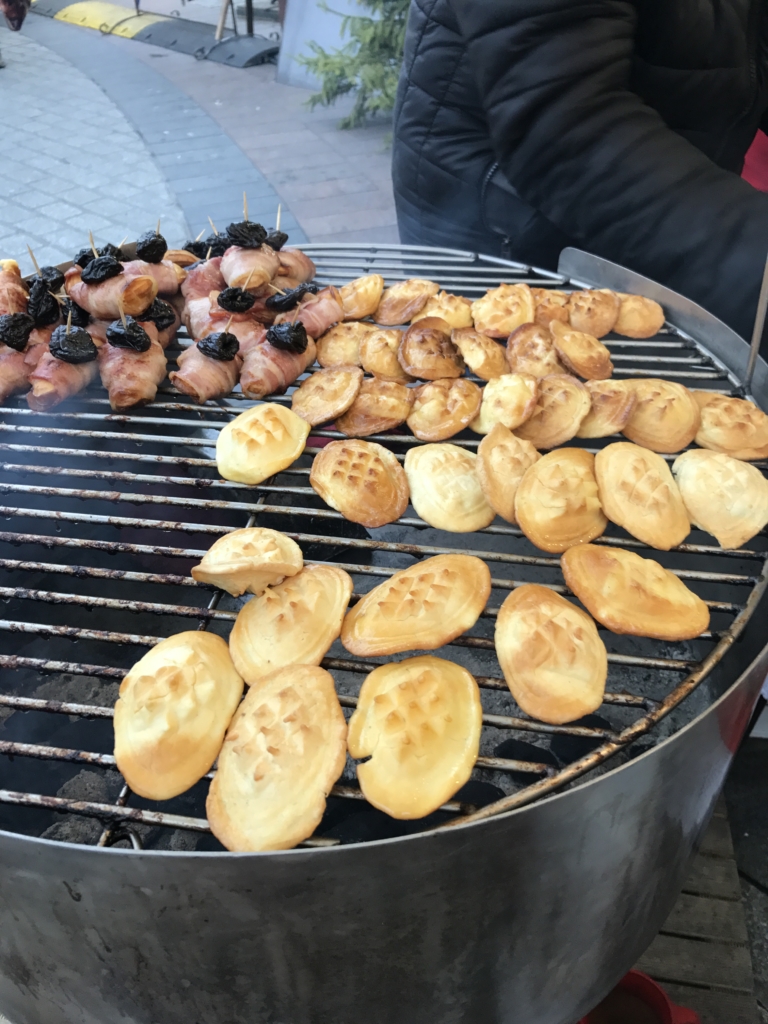 The cheese is grilled to perfection and served plain, topped with cranberry sauce, or wrapped in bacon. I most definitely ate a few of these every day!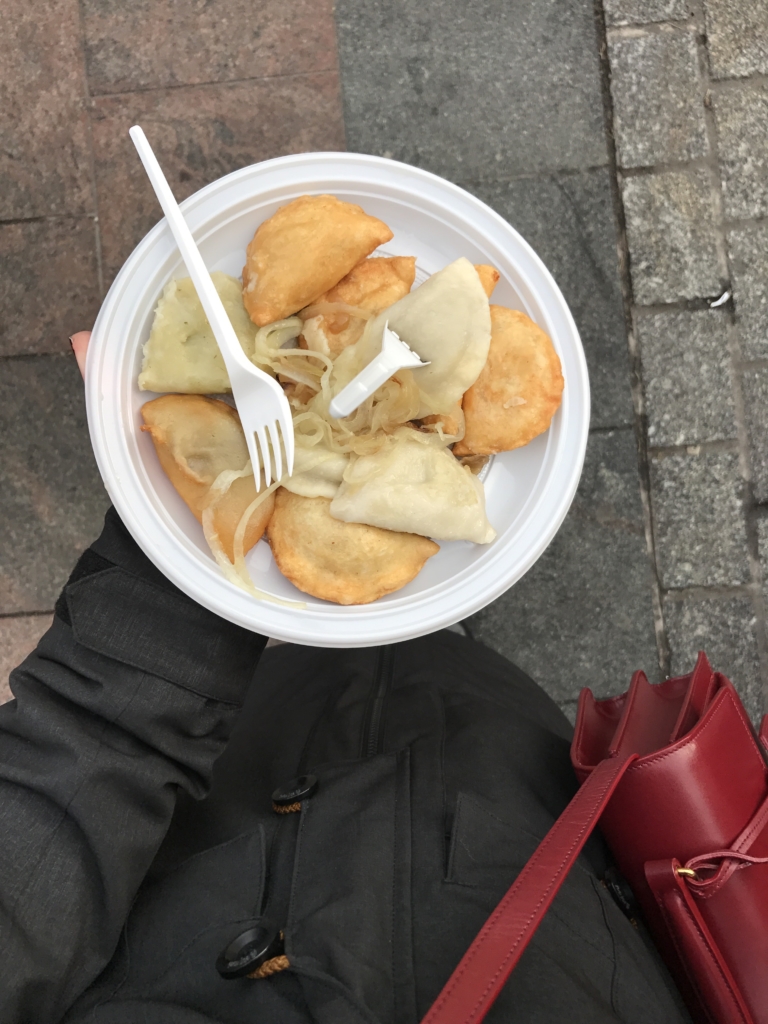 Can't forget about pierogi, one of Poland's most well-know specialties—even better when fried! You can find them with all kinds of fillings, but our favorites were the traditional cheese and potato, meat, and mushrooms with onion.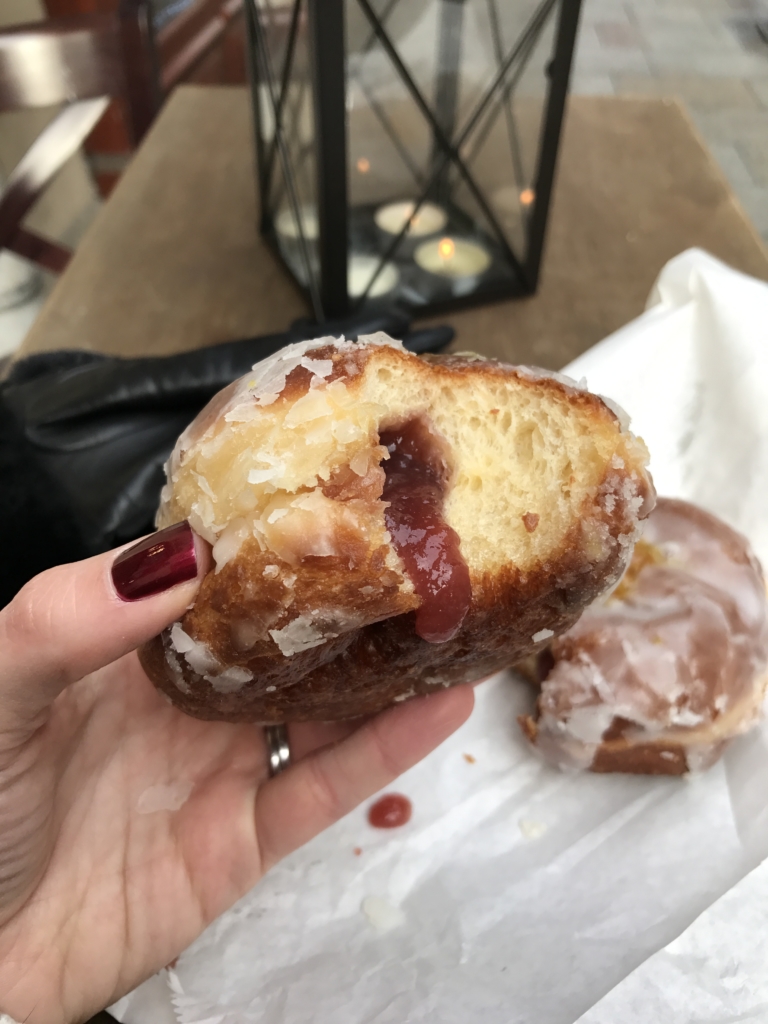 Dessert (or breakfast in this case) could be a donut filled with rose-flavored jelly—yes, you read that correctly—the only way I can describe it is that the filling literally tastes like the scent of a rose. I know that sounds bizarre, but it's actually delicious!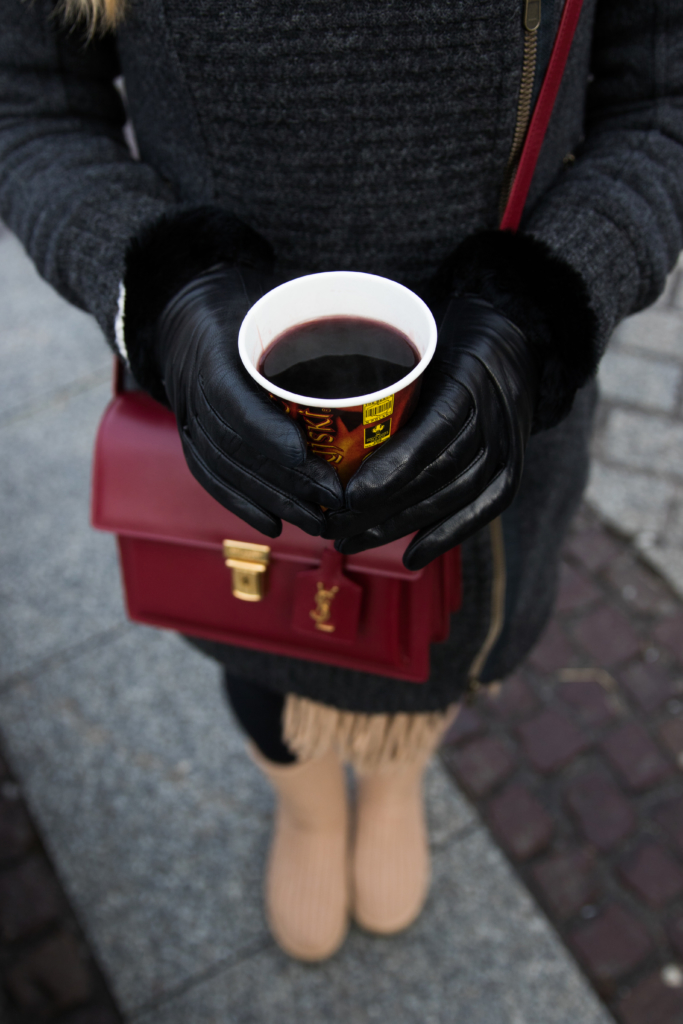 Mulled wine (grzaniec galicyjski in Polish) is the most popular beverage you'll find at the market, and we were excited to try the Polish version after enjoying it last Christmas in Germany. It's served hot, which makes it the best way to warm up while wandering around all the vendors.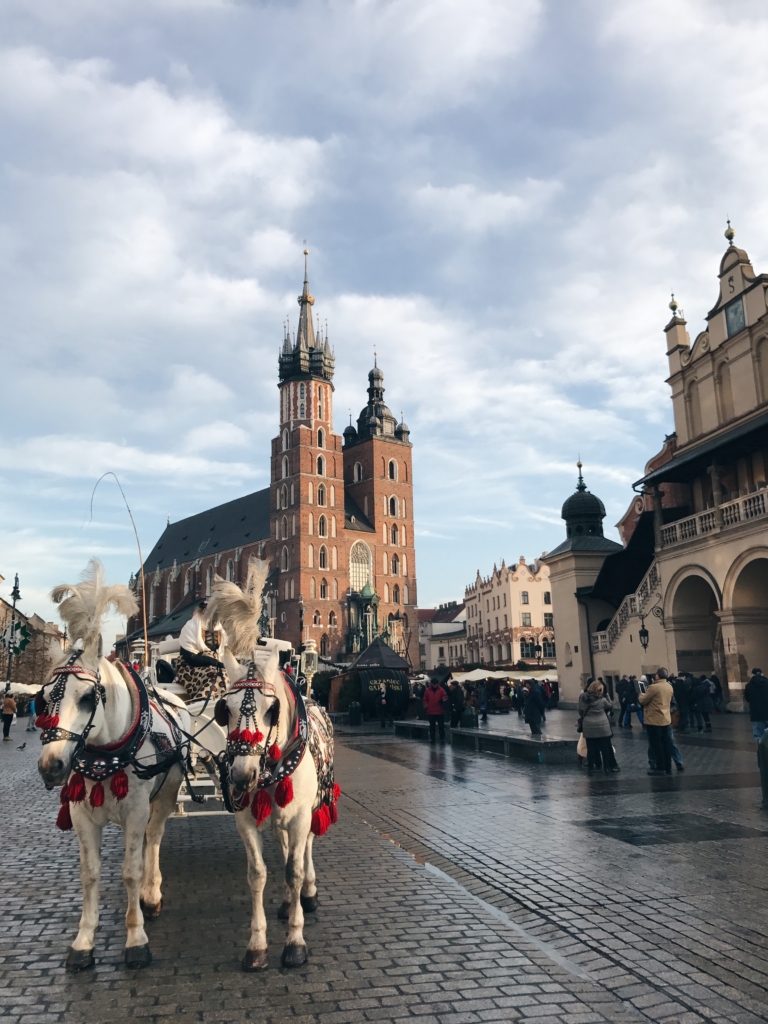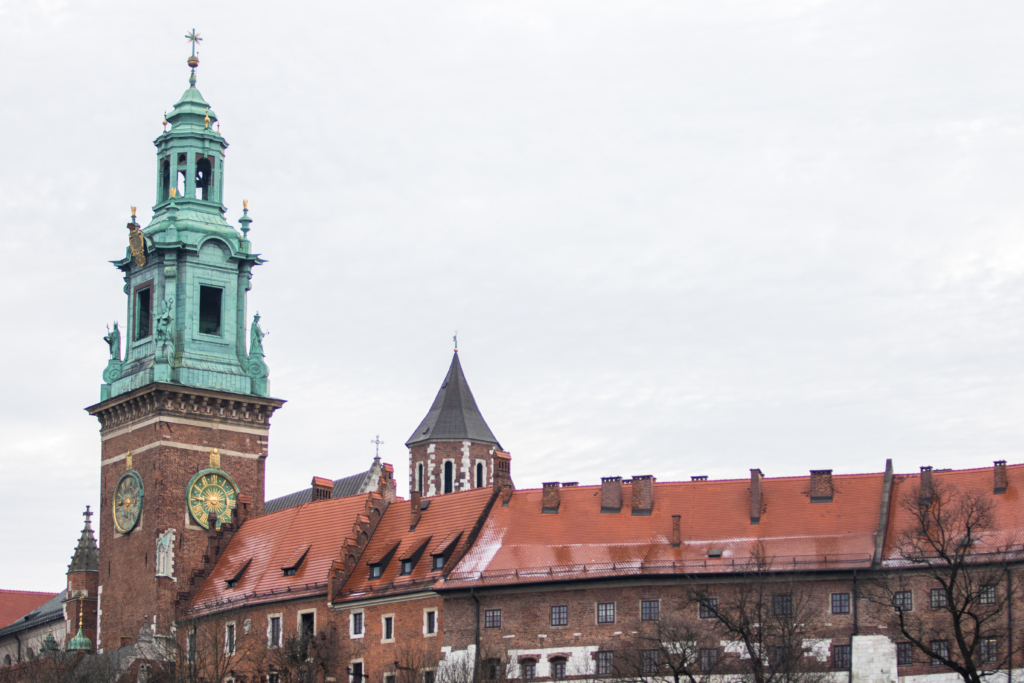 Overall we had a wonderful first experience in Poland and definitely recommend Kraków as a destination for anyone visiting Europe (especially during Christmas time!)
Linking with Walking in Memphis in High Heels, Living in Color Style, Elegantly Dressed and Stylish, The Pleated Poppy & Color and Grace