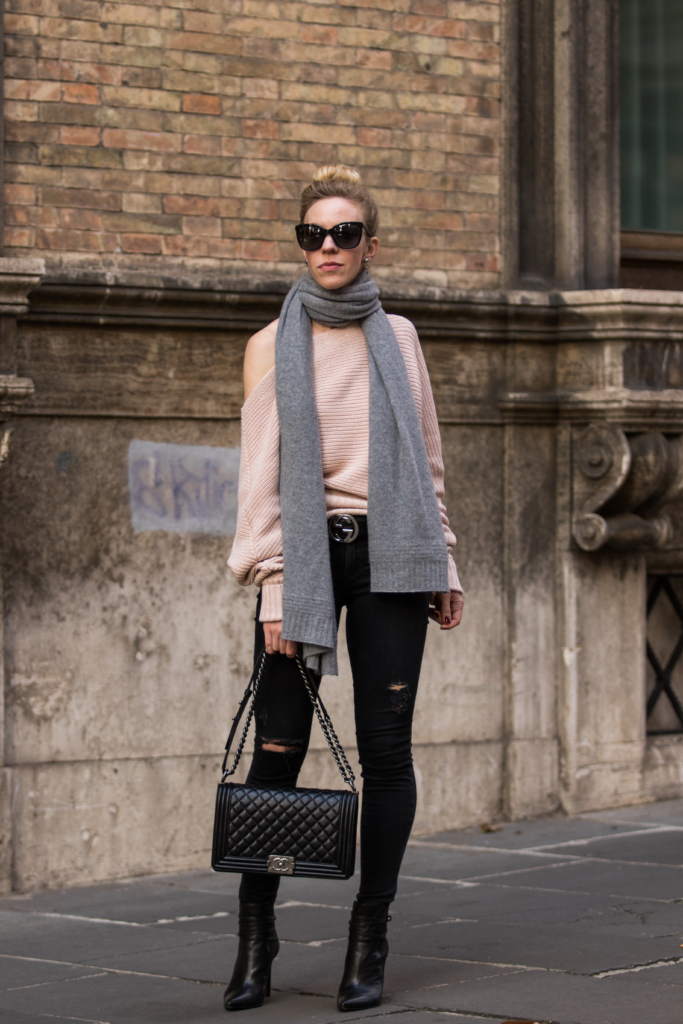 Happy Friday! It's been a whirlwind week over here since my mother-in-law was visiting us. We've been all over Rome: sightseeing, eating plenty of pasta and pizza, and shopping—emphasis on the shopping—my MIL ended up having to mail home two huge boxes of stuff she bought! I told you guys her shopping skills were impressive, right? One night we also took a pizza-making lesson together at a restaurant near the Trevi fountain, which was a lot of fun (now let's see if I'll be able to recreate one the same way at home!)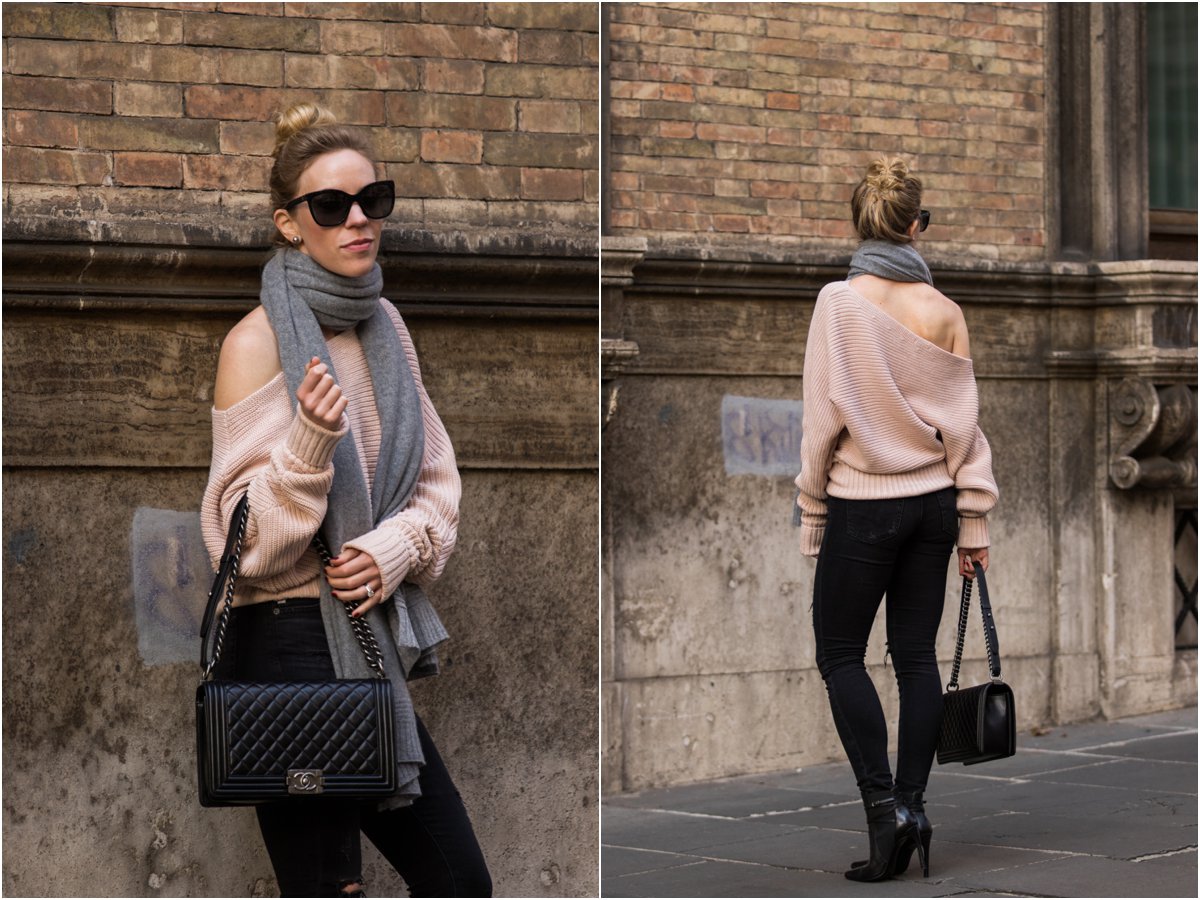 My MIL also bought her first Chanel bag while she was here—it's SO beautiful, right?! I borrowed it for these blog photos and told her not to be surprised if it ended up disappearing before she packed her luggage, ha!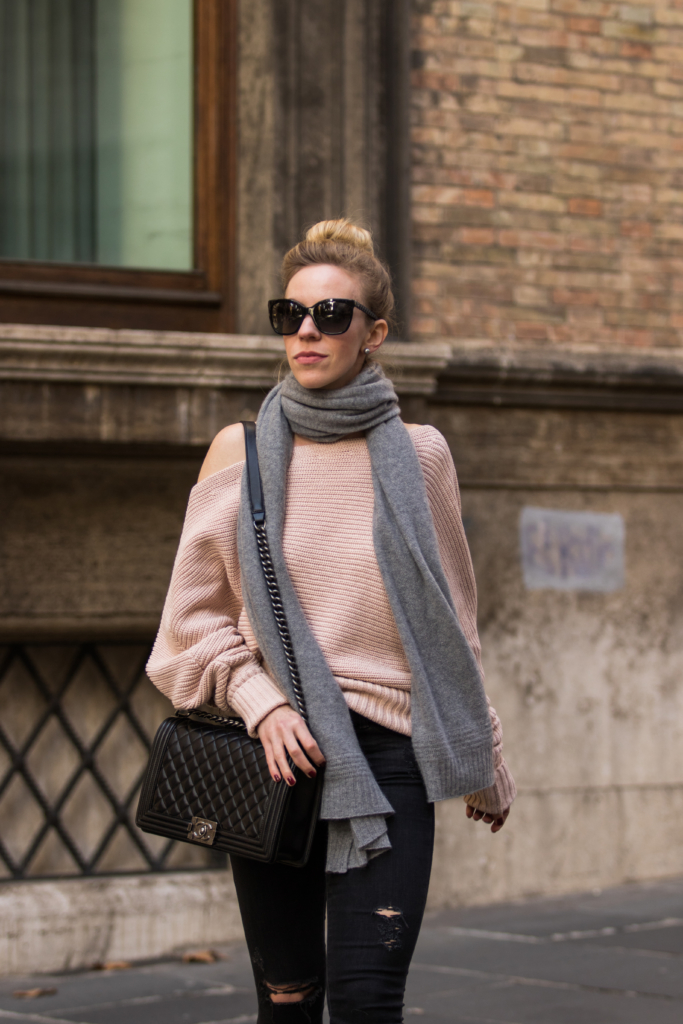 I love off-the-shoulder tops, but now it's a little too chilly in most places to wear one alone. Wrapping a cozy oversized scarf around your neck will do the trick to keep warm while adding a little more interest to the overall look. For more inspiration, here are a few other OTS/oversized scarf duos: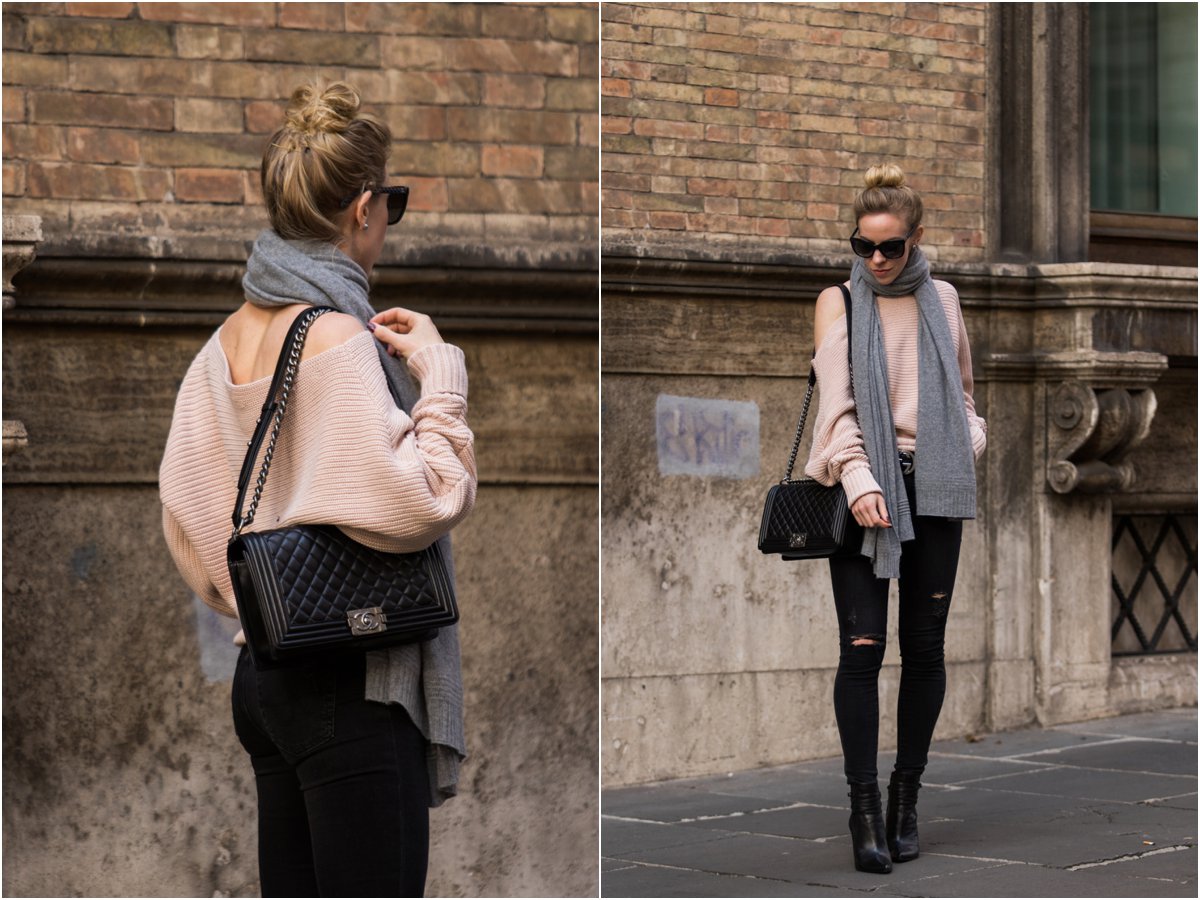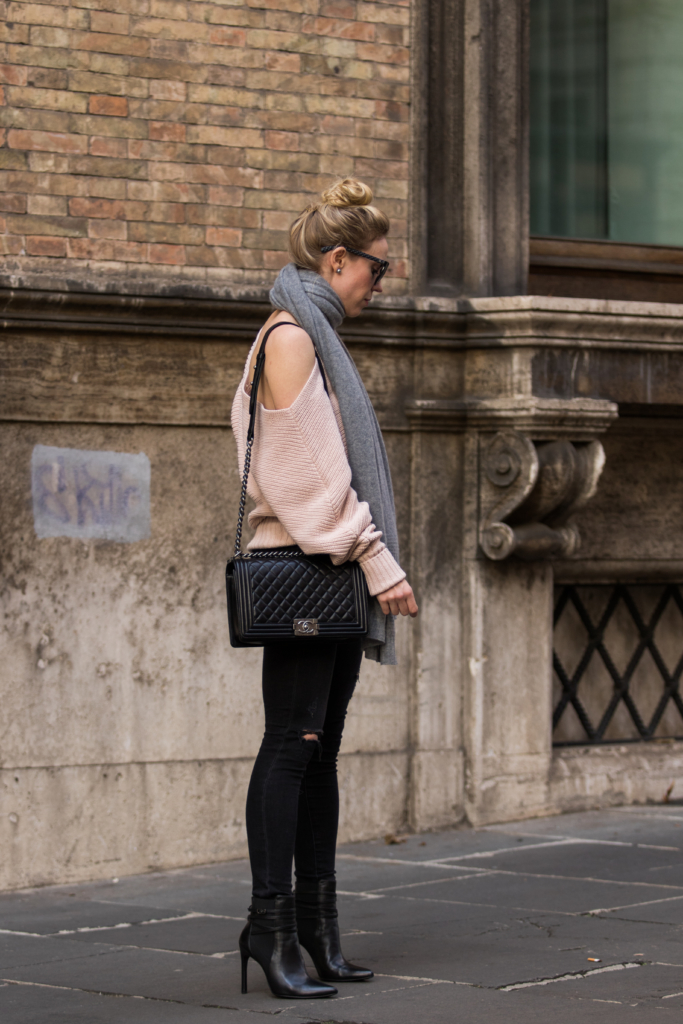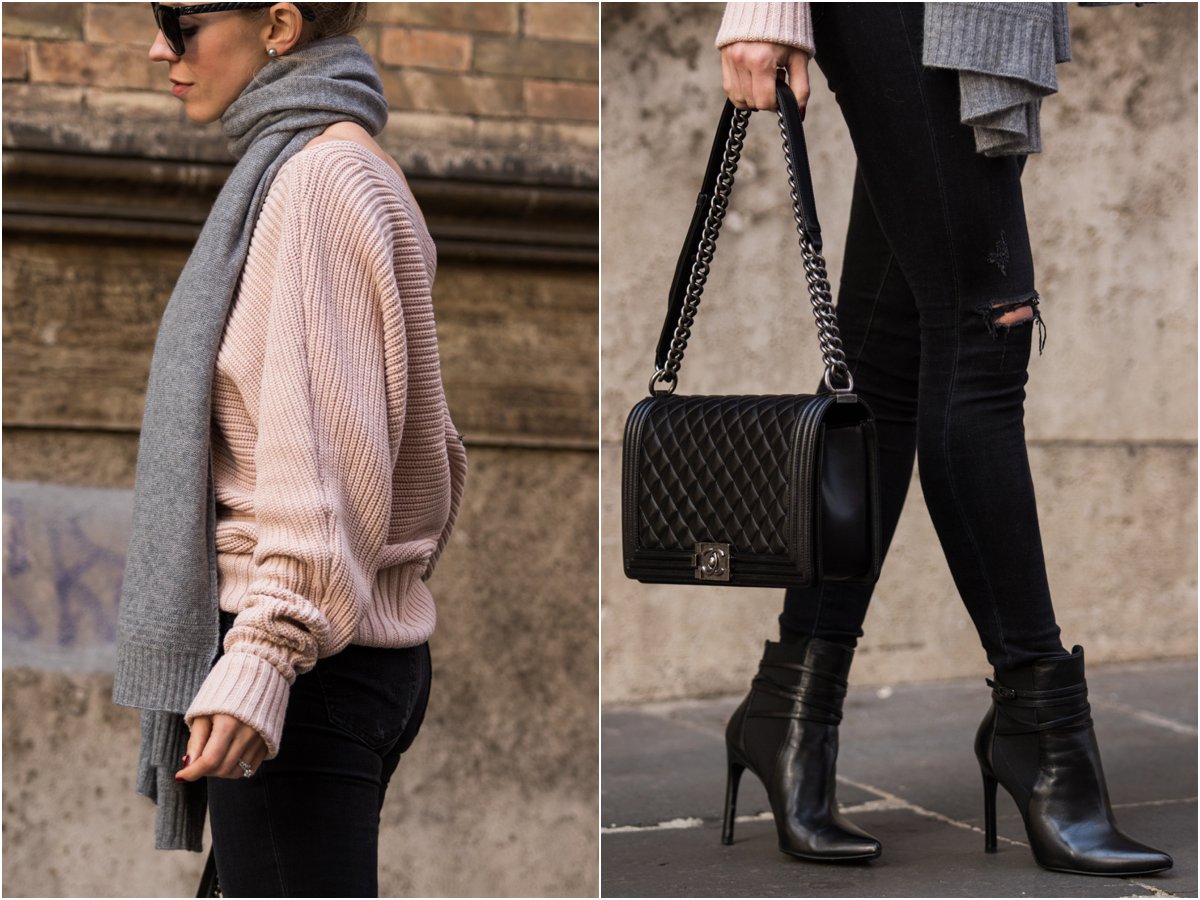 Do any of you have exciting plans for the weekend? My mother-in-law is flying home today and my husband and I will be getting ready for another trip next week (can't wait to share more!) Wishing all of you a wonderful weekend ahead and as always, thank you so much for reading!
Shop the Post
Linking with Living in Color, Stylin' in St. Louis, Happiness at Mid Life, Doused in Pink, Posh Classy Mom & Rachel the Hat