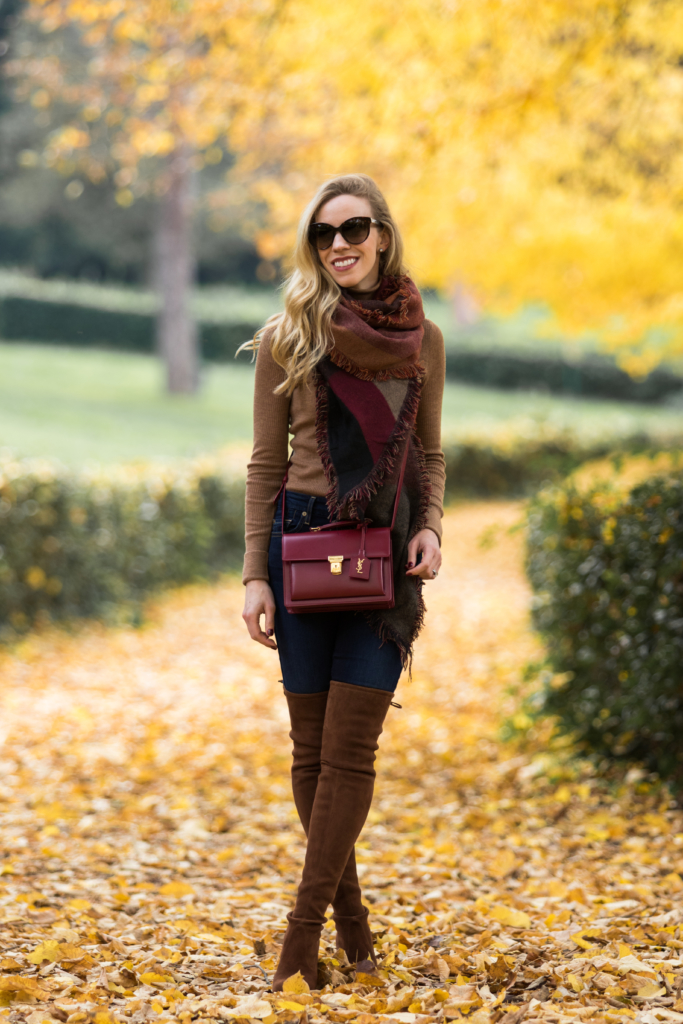 Happy Cyber Monday! If you're a bargain hunter like me, I'm sure a lot of you will be doing some online shopping today. Speaking of shopping, my mother-in-law is visiting us here in Rome and we've had a few marathan shopping days since she arrived. We've been to the designer stores on Via dei Condotti, local clothing and shoe boutiques, and even hit a few markets along the way. She can shop circles around me and never seems to run out of energy—it's seriously impressive. I think I tire easily because I've gotten accustomed to doing most of my shopping online, ha!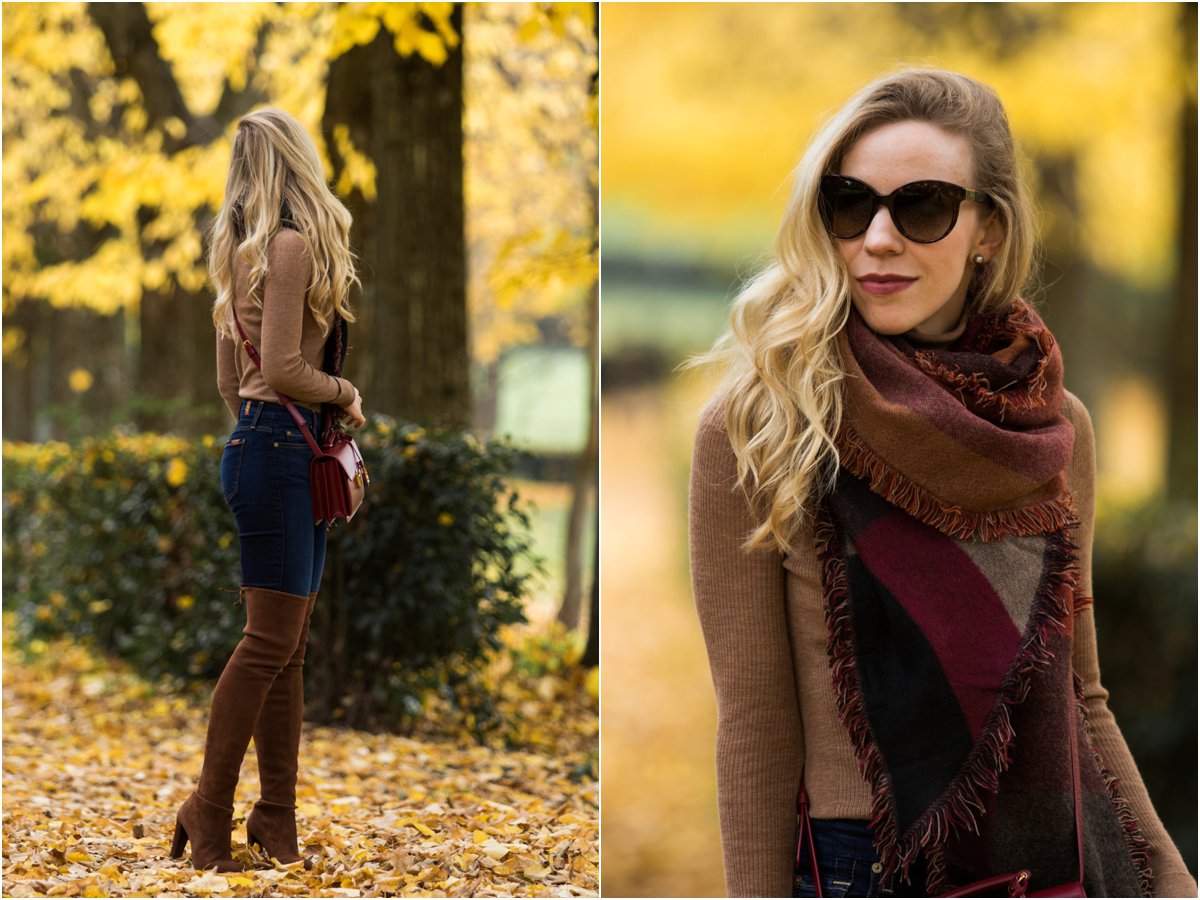 Did any of you score some amazing deals for Black Friday? Most of the shopping I did was for my husband, but I did manage to sneak in a few things for myself as well. Unlike Black Friday, the best part about Cyber Monday is that in addition to discounts, most sites also offer free shipping on every purchase (no matter the total). You'll definitely want to check out all of the sales and discount codes at the end of this post—my turtleneck and jeans are both included!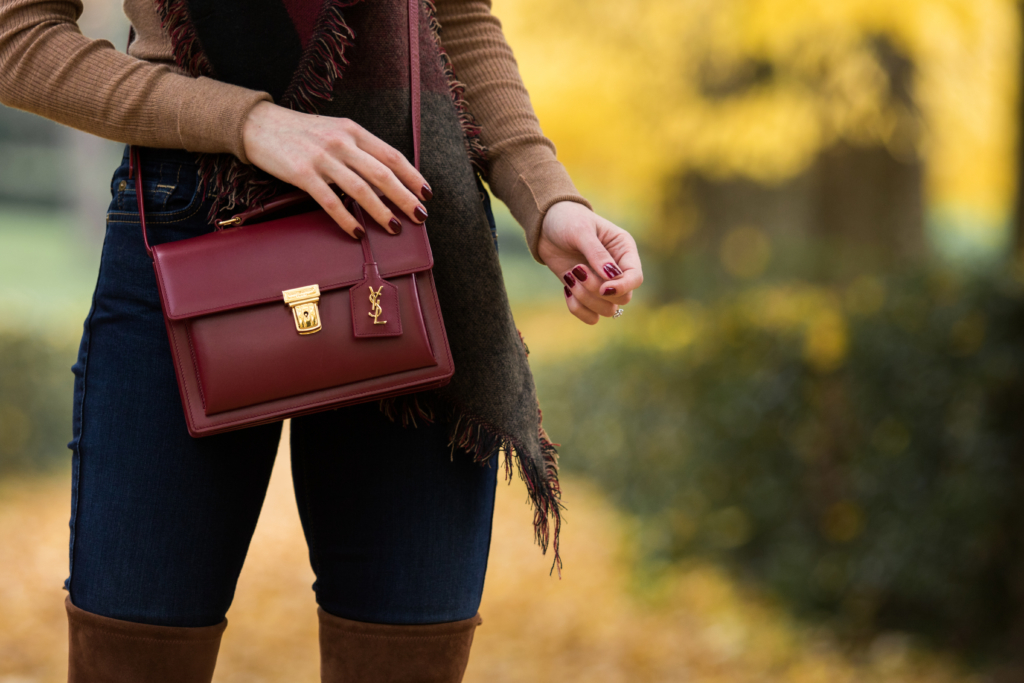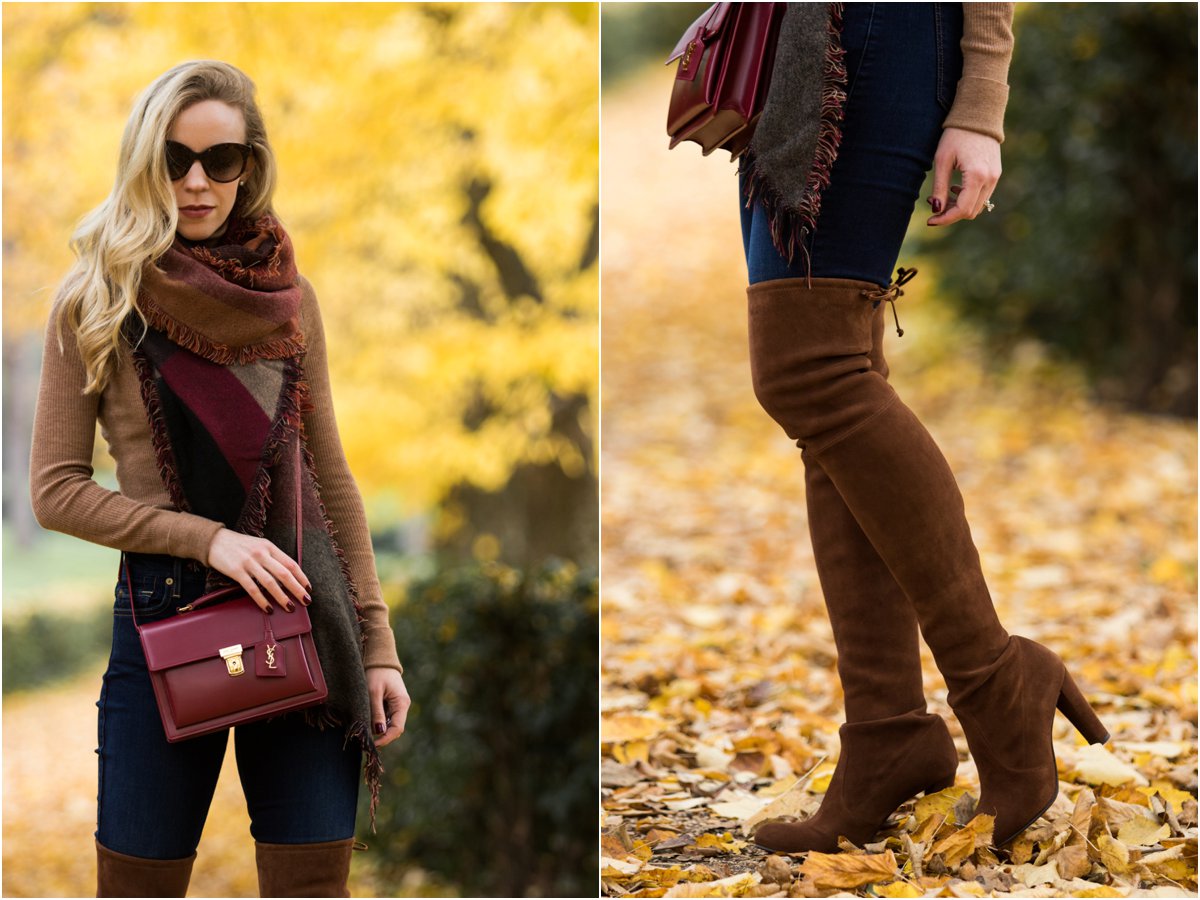 In other Cyber Monday news, you can earn a $150 gift card from Neiman Marcus when you make a purchase over $200, including these or any other pair of Stuart Weitzman boots. They're such a smart investment: the over-the-knee fit is impeccable and the suede material holds up so well (I've had one pair for over three years and they still look like new!) **Edited: I just found these exact boots for 40% OFF (!!)—shop them here!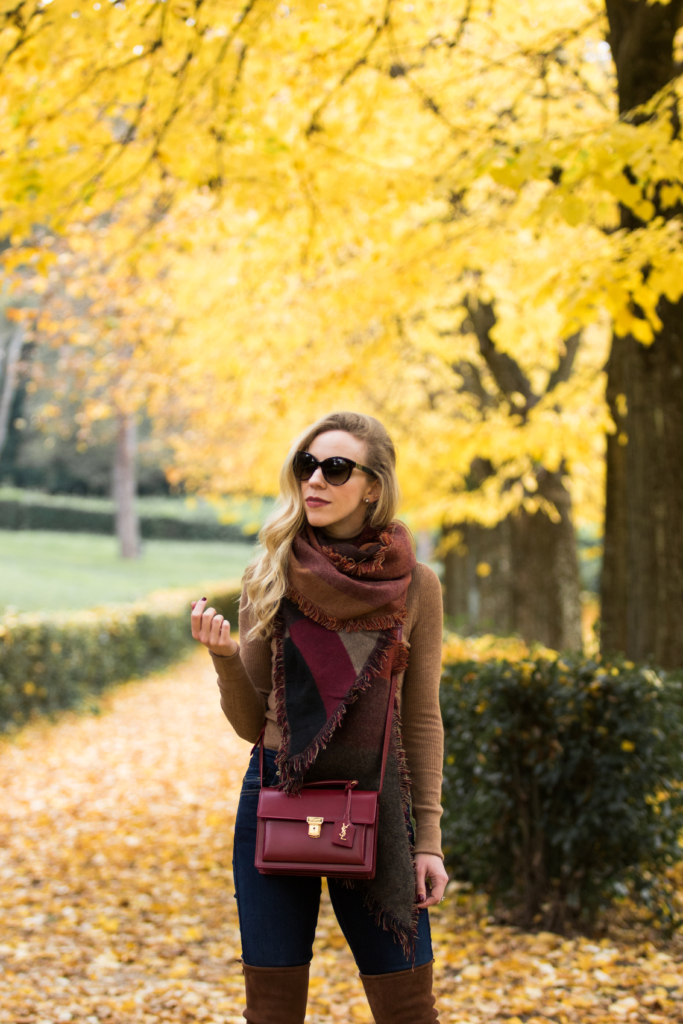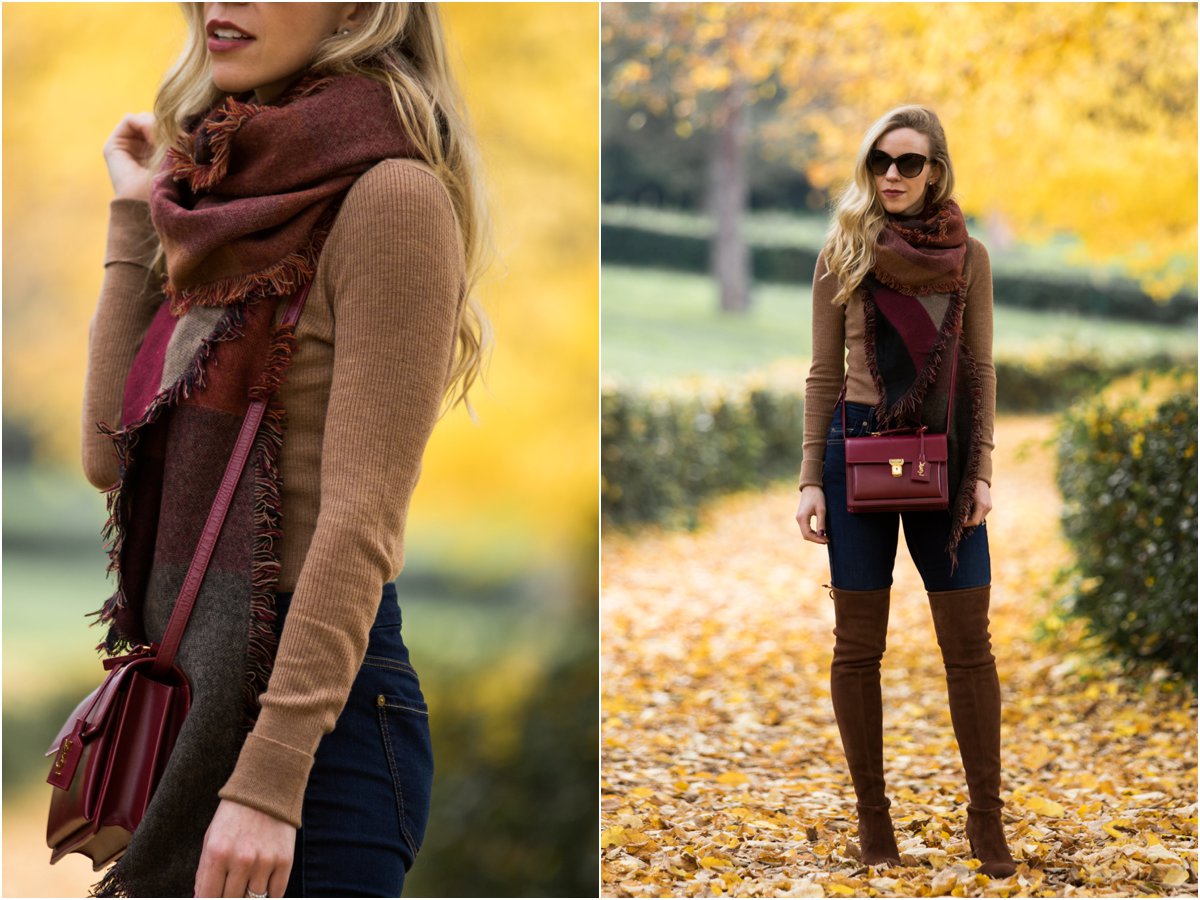 I'd been on the hunt recently for a fitted camel turtleneck and this one from H&M fit the bill—it's super soft thanks to a touch of cashmere, and you can grab it today for less than $60 (hurry, though, because both colors are selling out quickly!)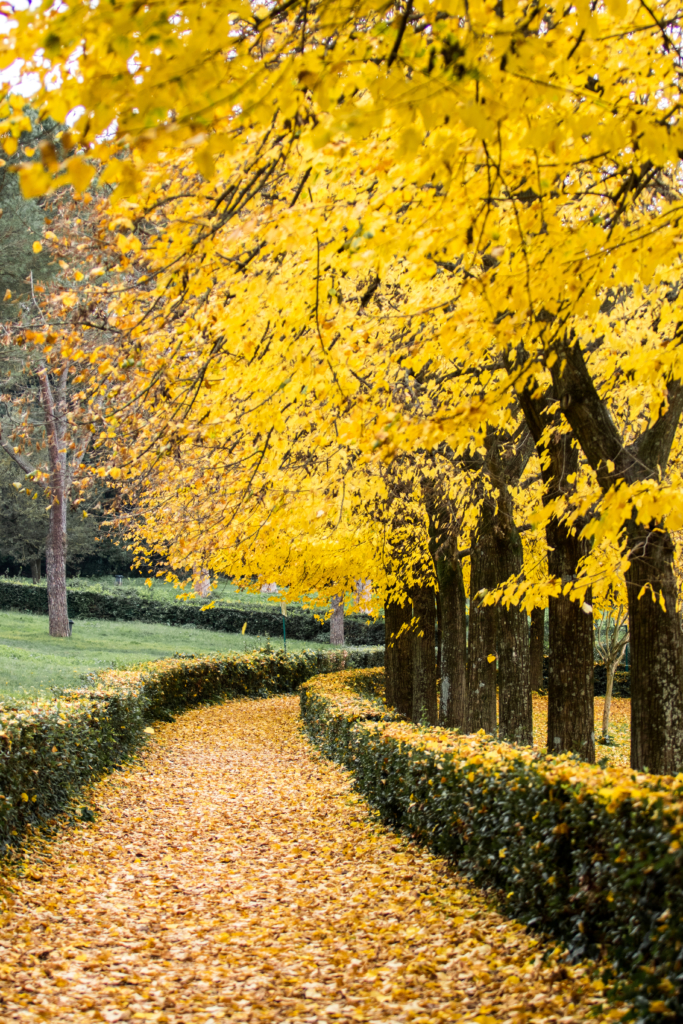 Doesn't this golden path look like a fall wonderland?! My husband spotted it on his morning run through Villa Ada, so of course we had to go back for photos when he told me about it. As much as I love the holiday season, I'm more than happy to enjoy the autumn color for as long as it wants to stick around. Wishing all of you a wonderful start to the new week, and make sure to check out the Cyber Monday sales below (see the rest of my top picks from each site on this post).
Shop the Post
---
Cyber Monday Sales
H&M – 20% off $30 with code 5144/25% off $50 with code 0275/30% off $100 with code 8284
---
Nordstrom – extra 20% off select sale items plus free shipping
---
Brahmin – $50 off $250 purchase with code CM16
---
Ann Taylor – 50% off entire purchase plus free shipping with code CYBER50
---
LOFT – 50% off entire purchase plus free shipping with code CYBERMONDAY
---
Express – 50% off entire site plus free shipping, no code necessary
---
J. Crew – 40% off entire purchase plus free shipping with code MONDAY
---
7 For All Mankind – 40% off entire site including sale with code CYBER40
---
Ulta – $10 off $50 purchase with code CYBERMON16
---
Clinique – 25% off with code CYBER