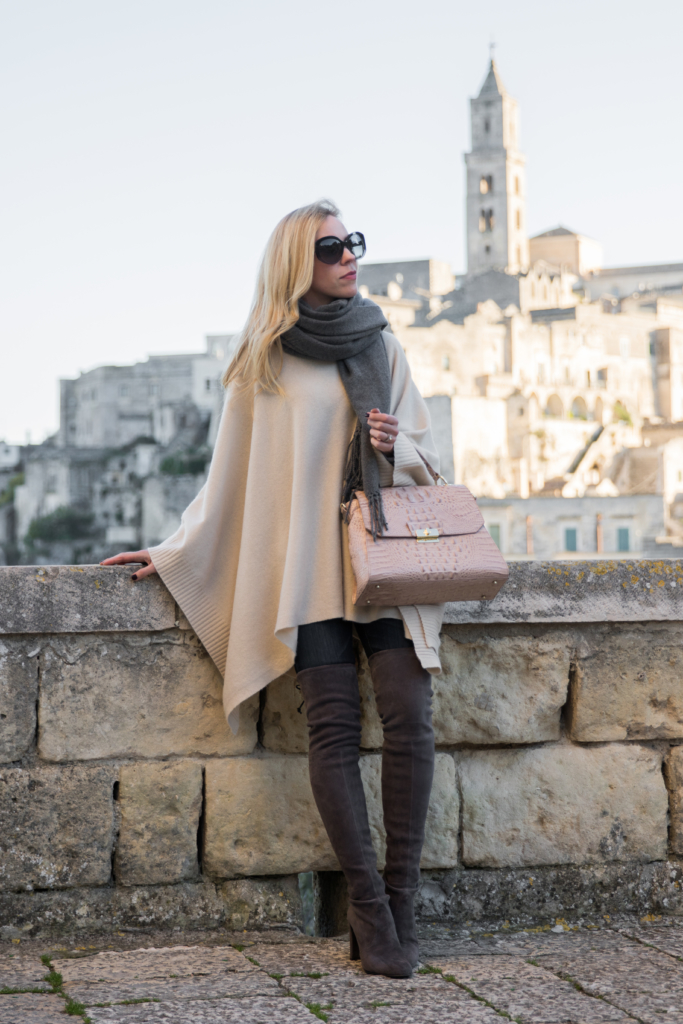 On our road trip through the heel of Italy last week, we spent a day in the magical town of Matera, and to say it was cool is definitely an understatement. The ancient town was first occupied in the Paleolithic Age, and is one of the oldest human dwellings in the world. Every store, restaurant and home is built inside a cave: even our hotel was, with the walls of our room entirely made of stone. Matera wasn't always a desirable place, though; in fact, until the 1980's, it was considered a poverty-stricken area unsuitable for living. Since then, it's been rebuilt and has grown to be a popular tourist destination: several famous movies have been filmed there, including The Passion of the Christ, and is also set to be the Italian host for the European Capital of Culture in 2019. If you're planning a trip to Italy, I definitely recommend adding Matera to your list of must-see places—there's no other place like it in the world!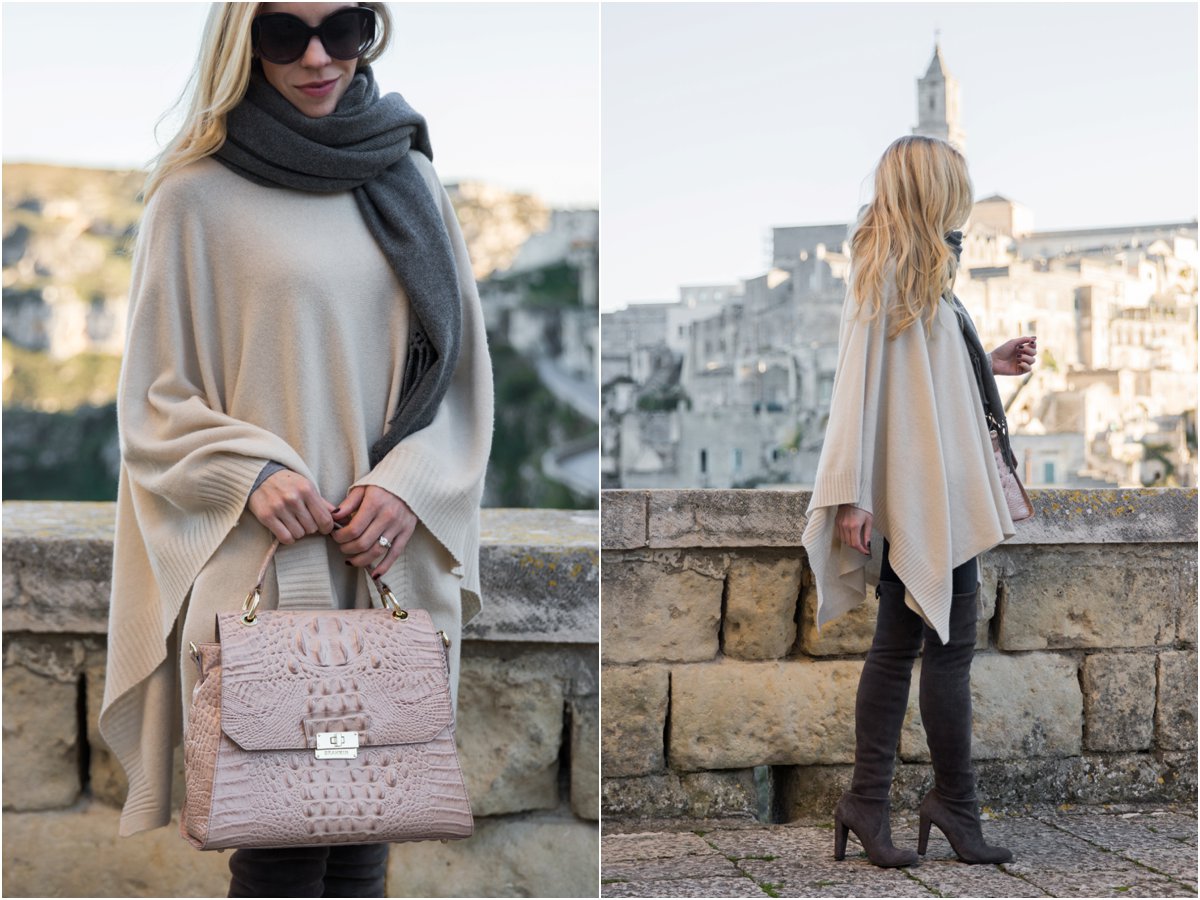 I relied on a mix of warm layers to keep warm while we explored. Side note: I definitely recommend bringing a good pair of sturdy shoes to Italy since almost every city has uneven stone pathways (I only wore my heels for photos and then switched to this pair that's perfect for walking!)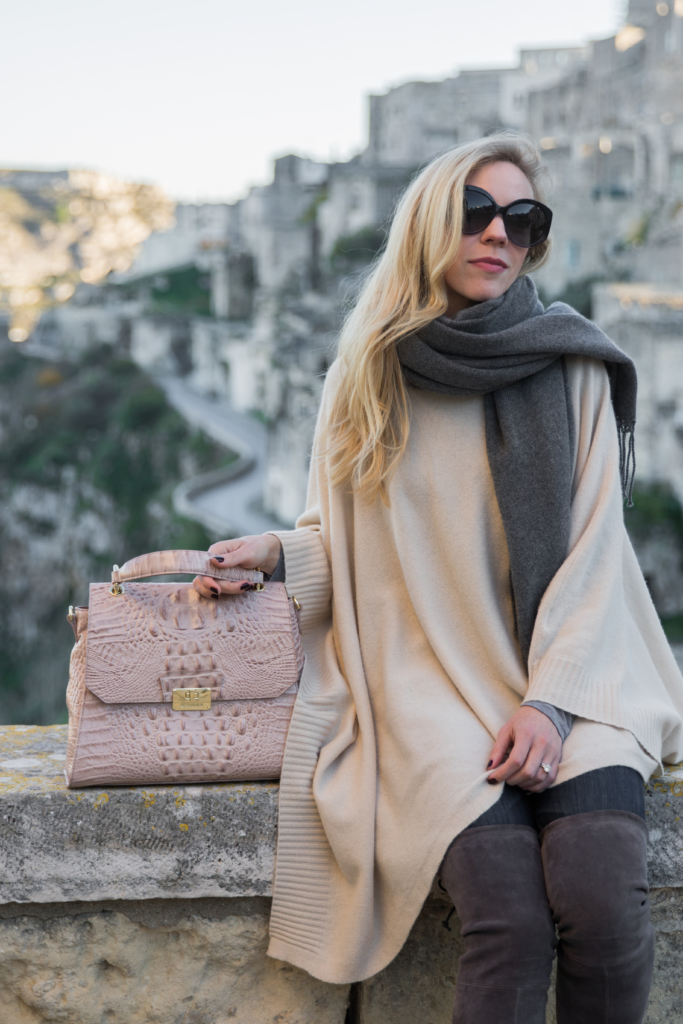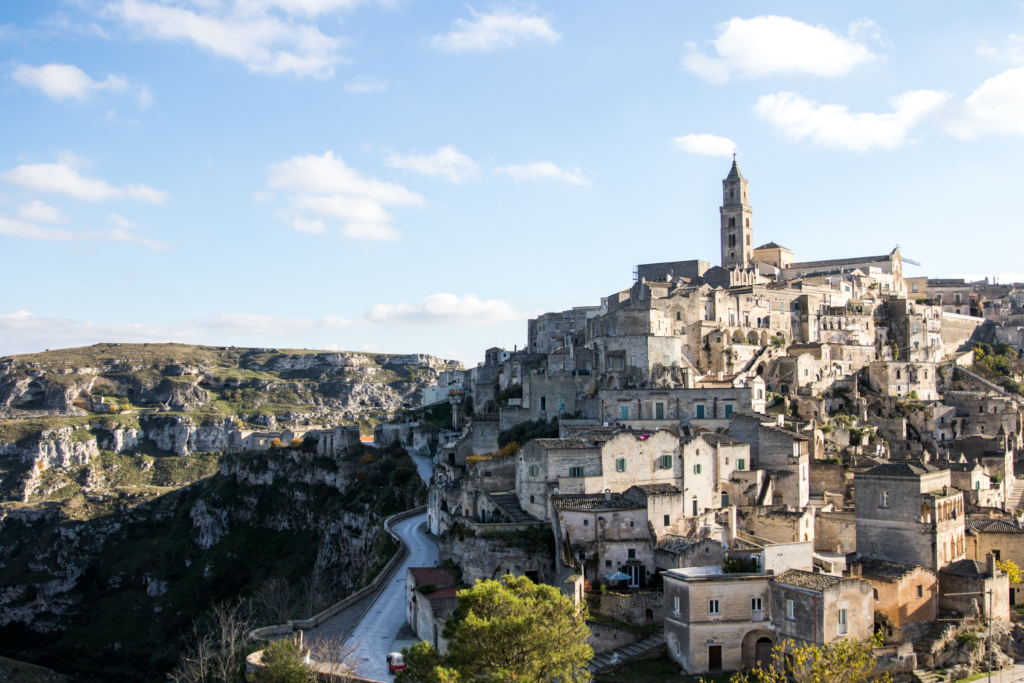 How incredible is this view?! Today, everyone in Matera lives on the crowded hillside, but on the left are some of the original cave dwellings which you can still tour while you're there.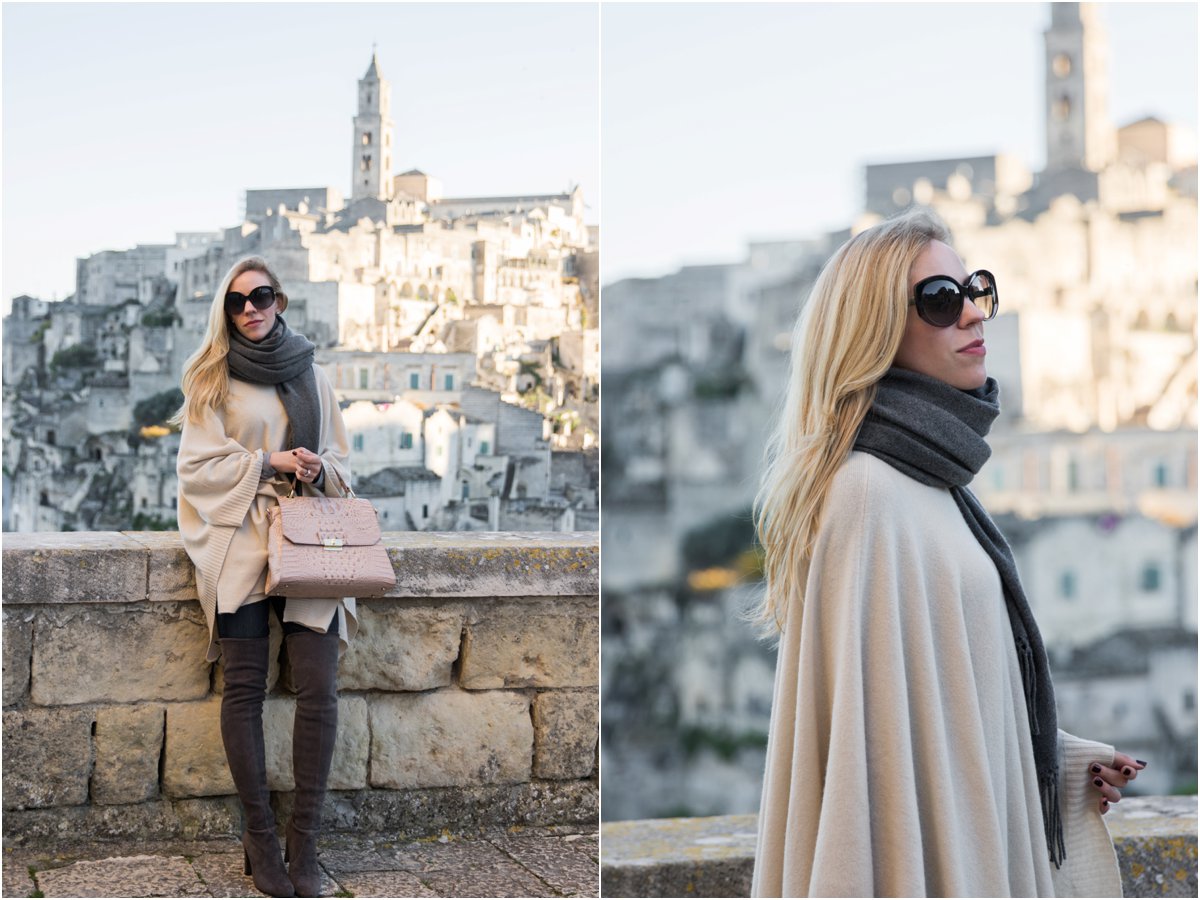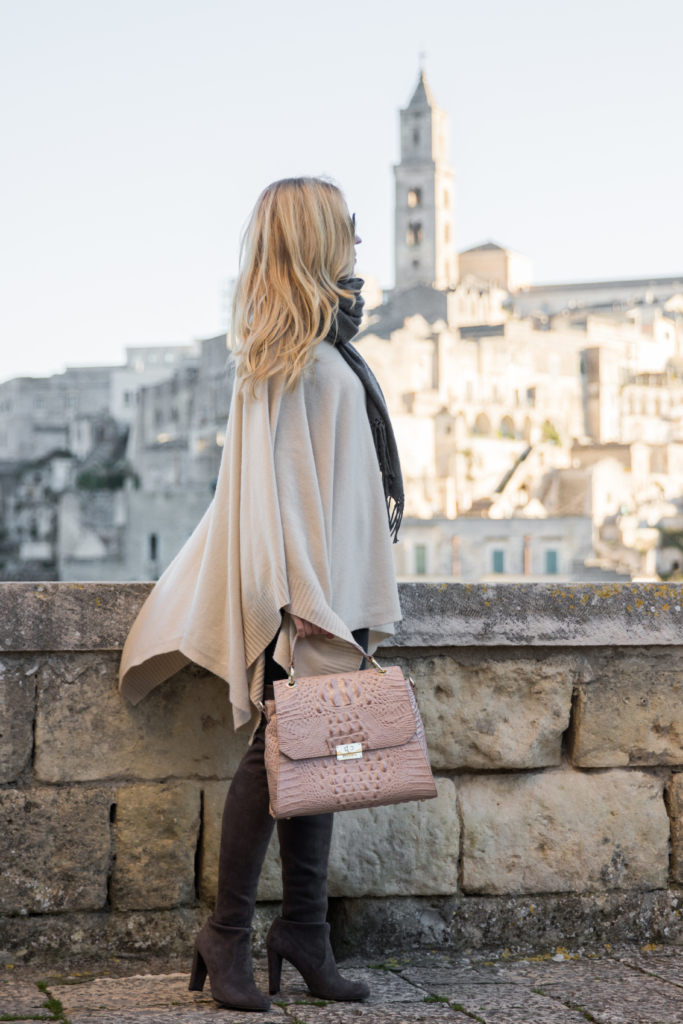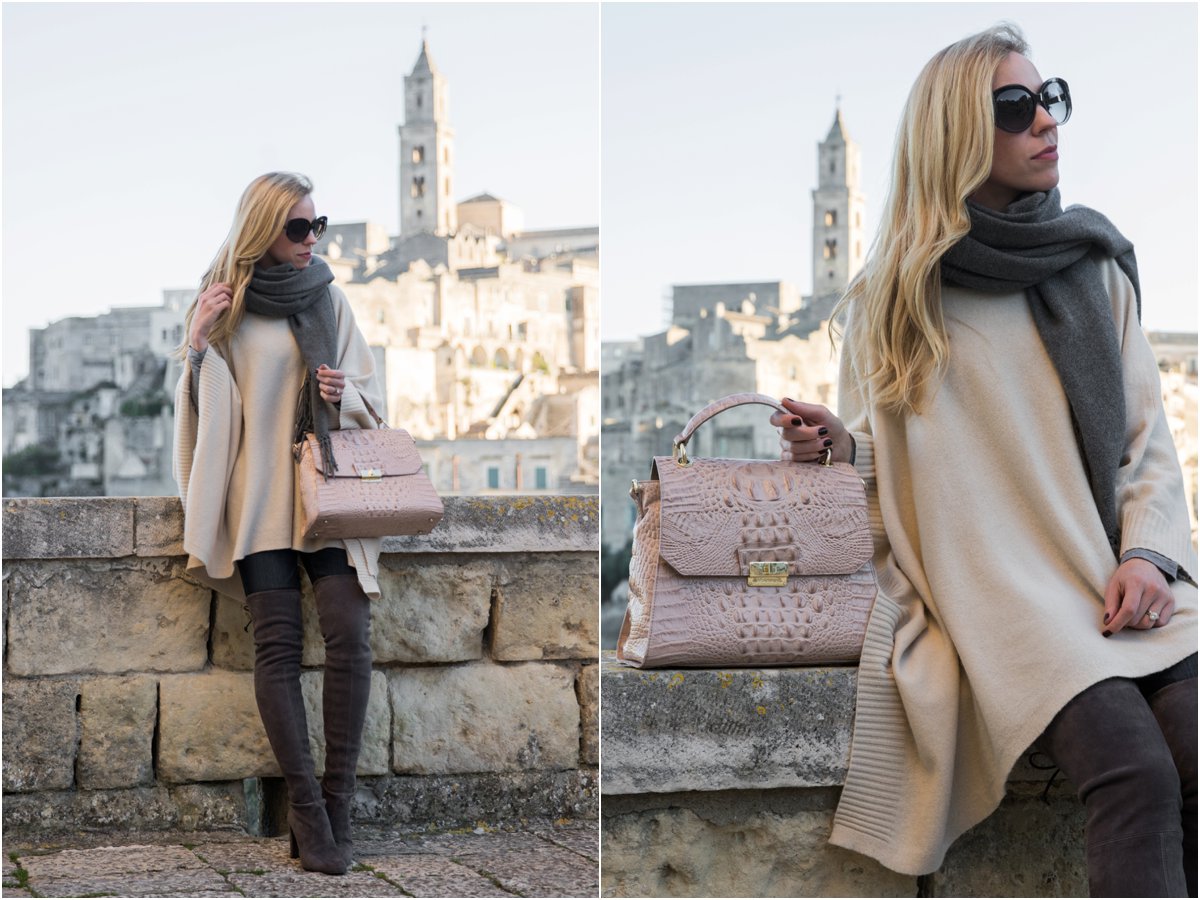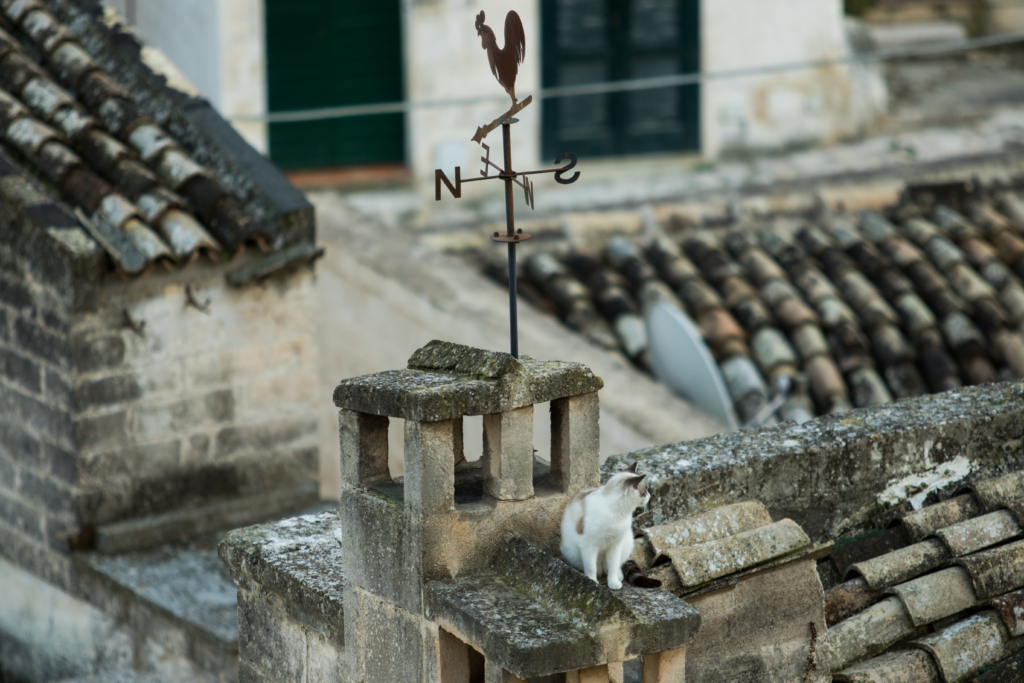 This guy is just one of many kitties we saw hopping along the roofs in town (he had his eyes on a pigeon so he wasn't very interested in us!)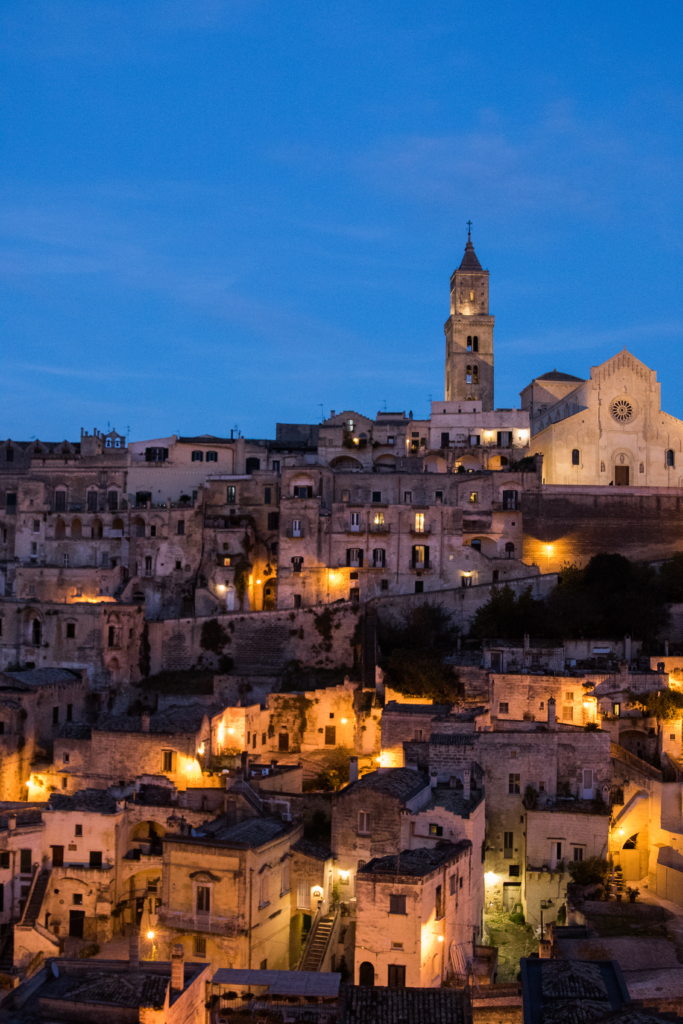 Just when we thought the view couldn't get any better, nightfall arrived—I think Matera may be even more beautiful when it's all lit up. I hope all of you had a wonderful weekend and thank you for visiting!
Shop the Post
Linking with More Pieces of Me, Sincerely Jenna Marie, Pink Sole & Still Being Molly