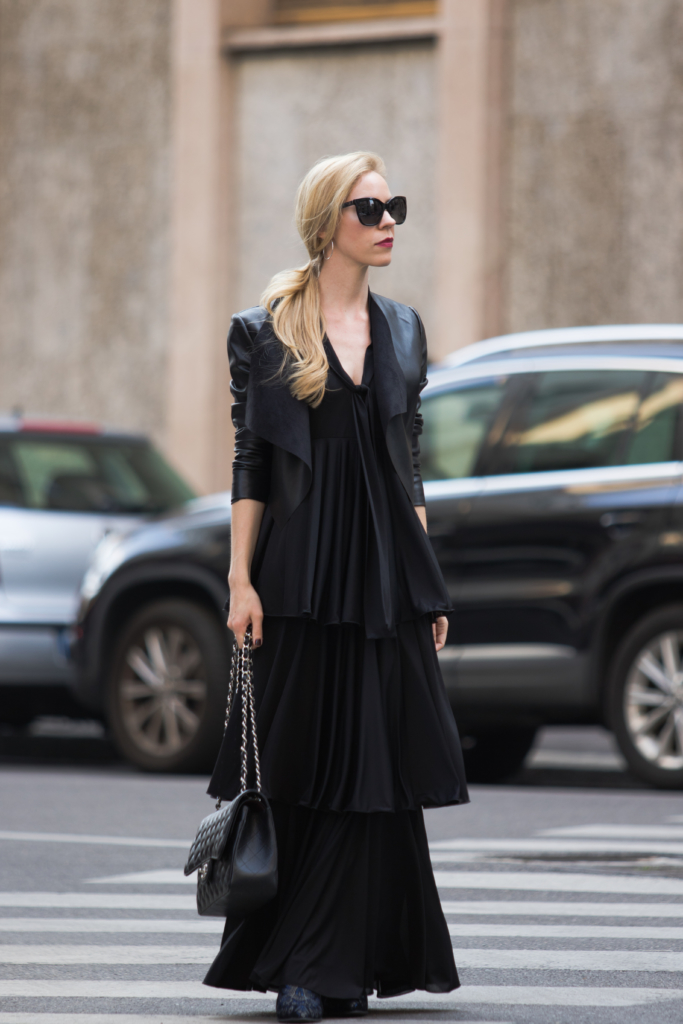 Hi everyone and I hope you all had a wonderful weekend! Mine was perfectly low-key, and as always, a little too short. I still have a few looks and shows from Milan Fashion Week to share with you guys, so I hope you'll bear with me since I know the runway reviews have made for lengthy posts. I'd love to know what you all prefer: do you enjoy seeing photos from the shows, just the outfits I wore, or a mix of both like I've been doing?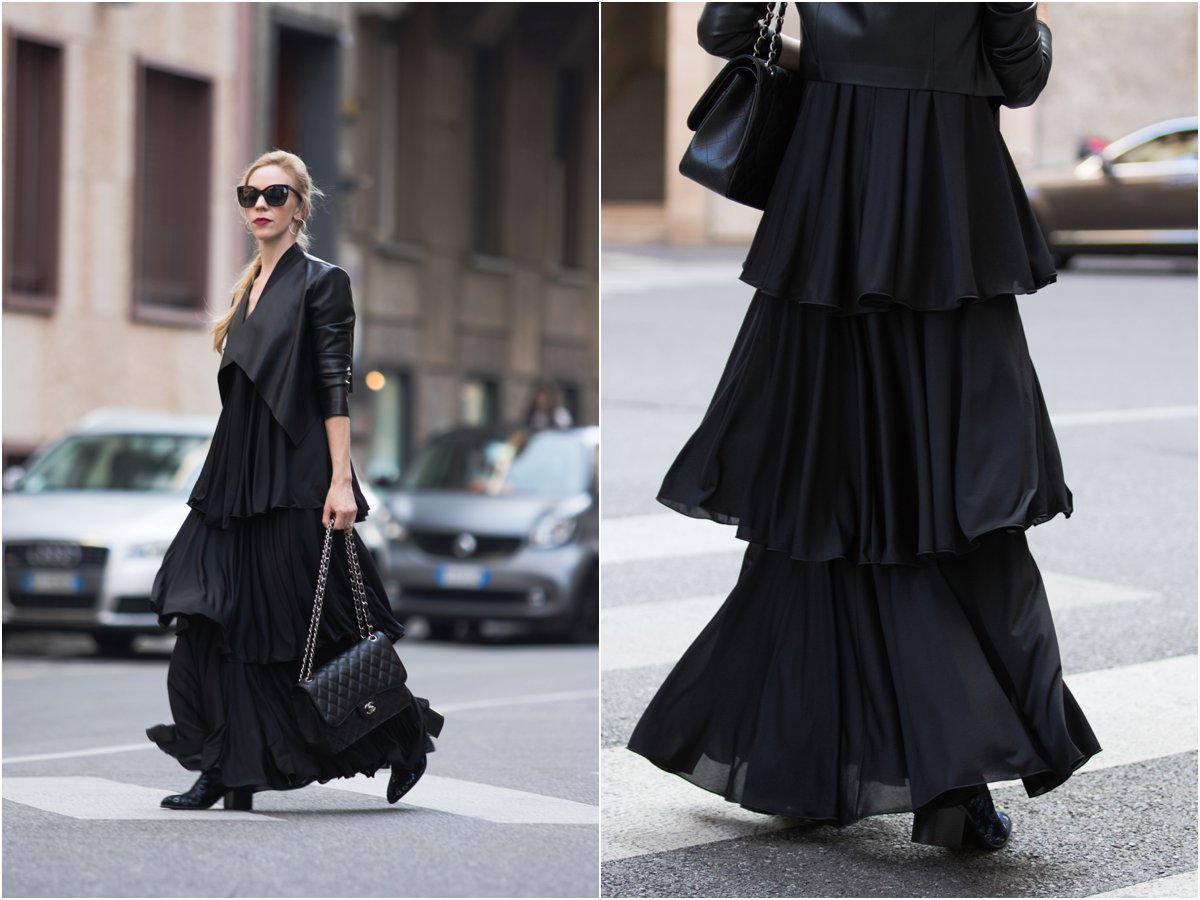 This tiered ruffle maxi dress was a last-minute purchase I made before fashion week at one of the Max & Co. boutiques in Rome. I had never shopped there before, but now I'm a total fan. Olivia Palermo is the brand's new ambassador and since I adore her style, I guess it's to be expected I'd like the clothing, right? (Oh, and I happened to see her during fashion week, too…more about that later in the post!) Max & Co. is a less-expensive branch of Max Mara, and although I did find a few stores in the U.S., so far it looks like they are few and far between.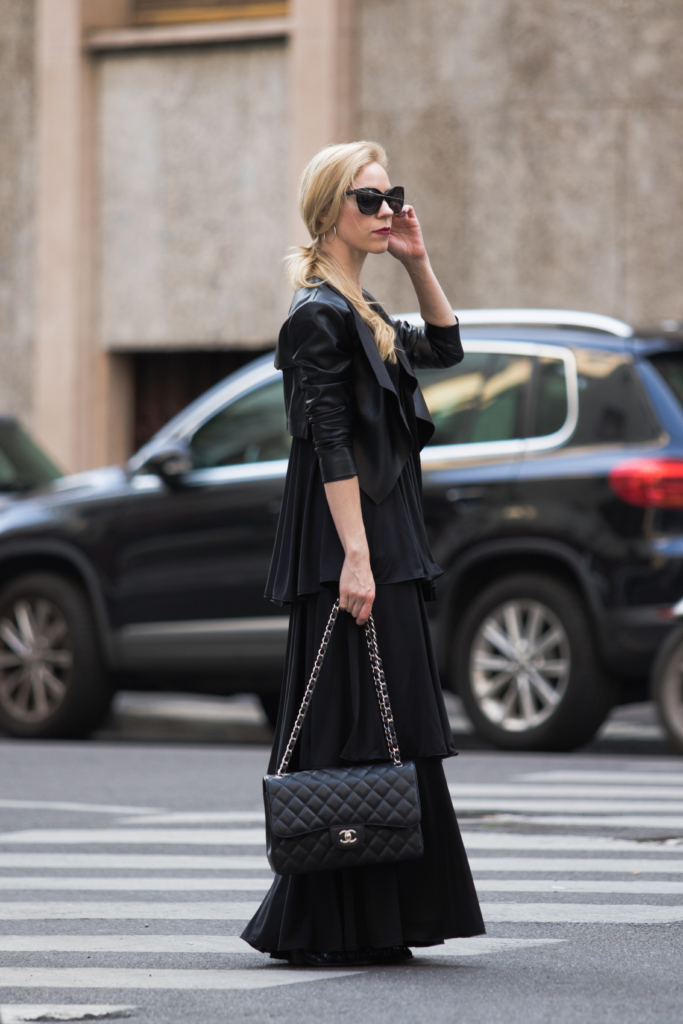 This dress looks beautiful alone, but I added a cropped leather jacket for a little edgier appeal.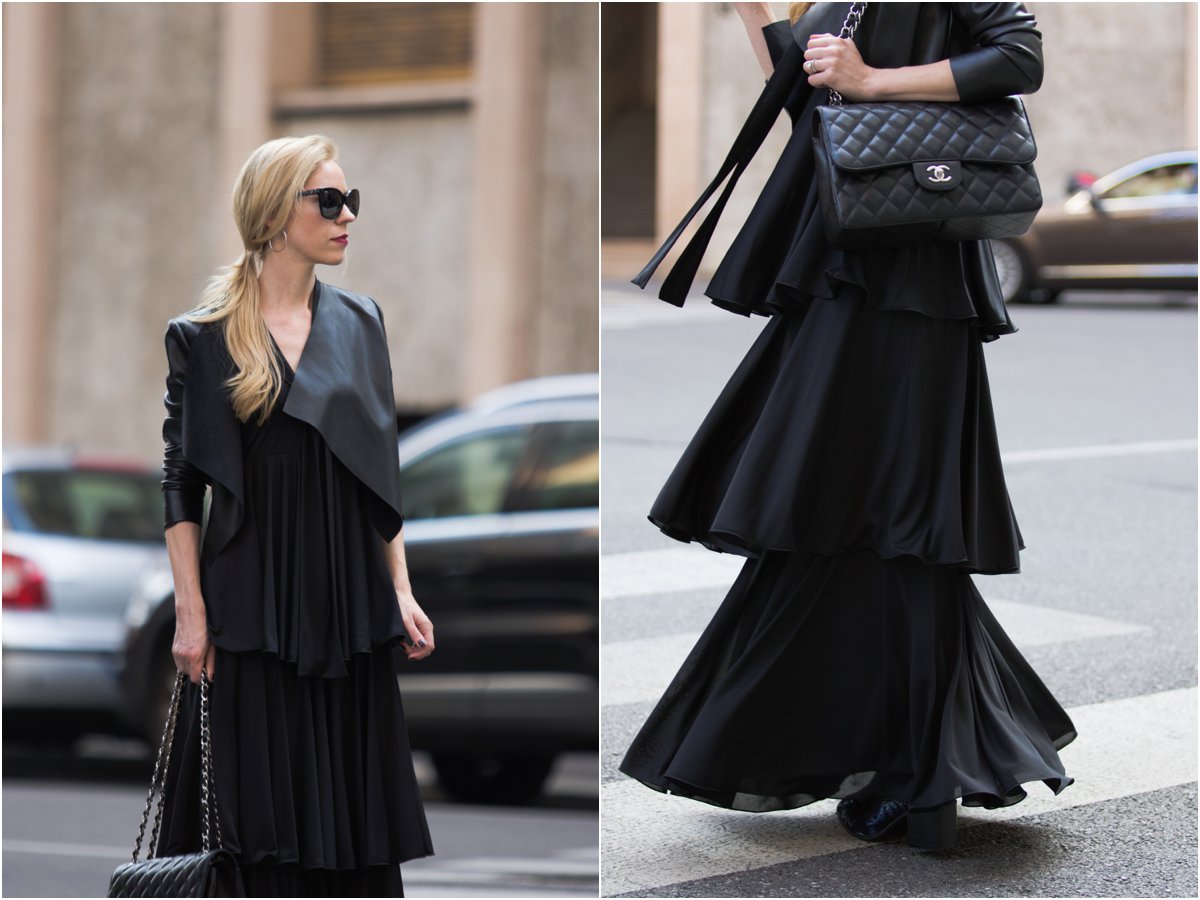 As I was editing these photos, I realized about half of them were skirt-twirling poses, but with a design like this, I just couldn't help myself! I love when the natural movement of clothing is captured in a photo—it's my favorite type of shot. And is it just me, or does a dress that swirls instantly make you feel more glamorous?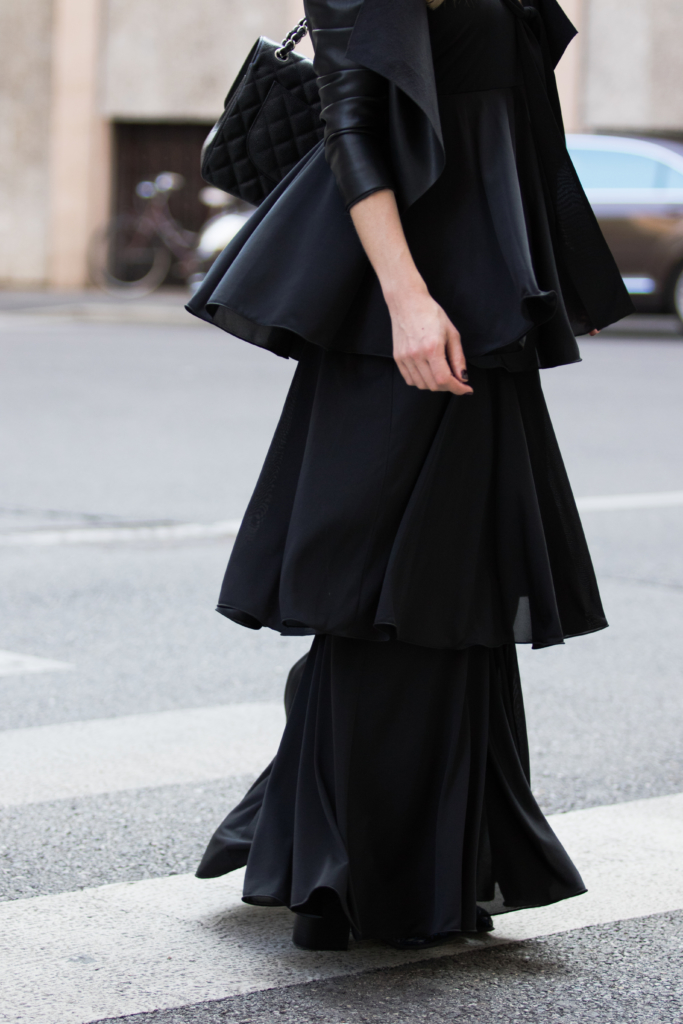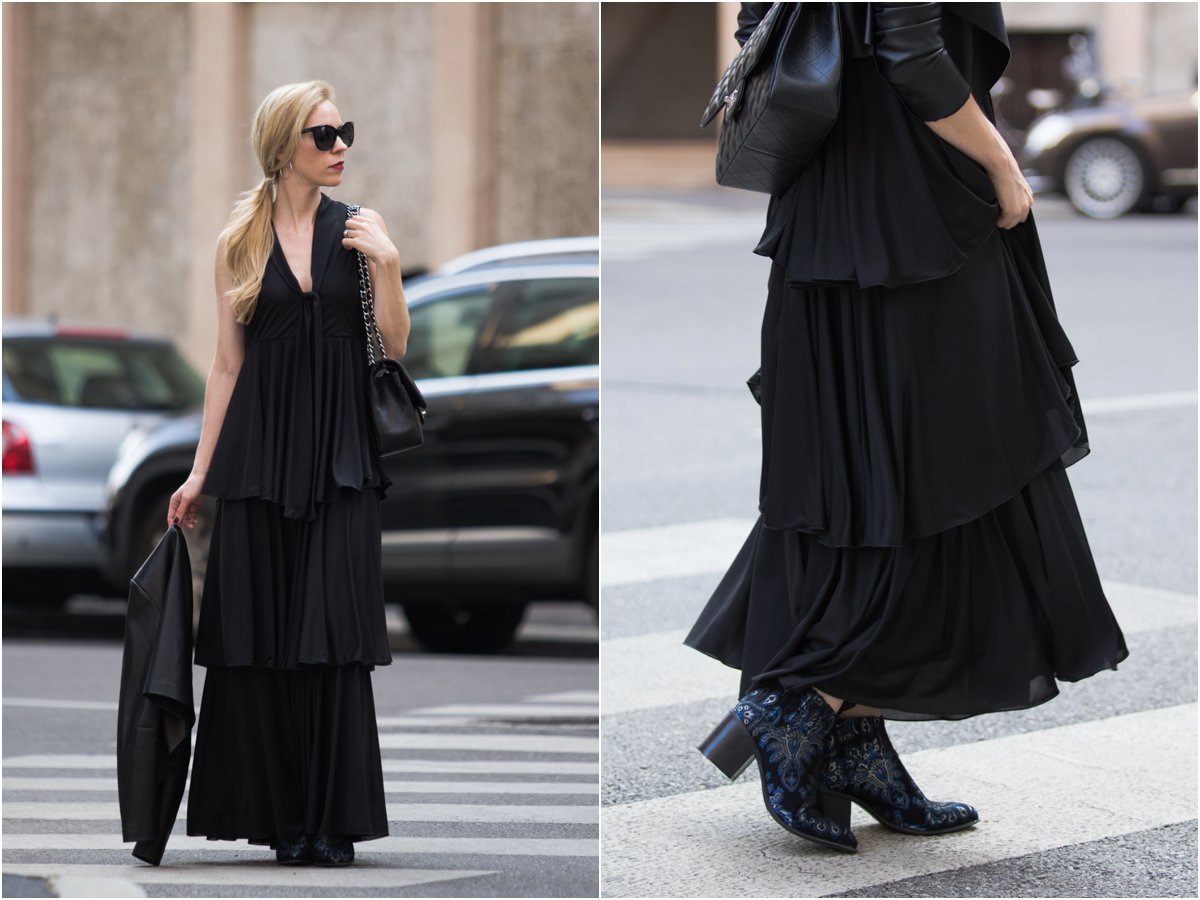 These booties were another pre-fashion week purchase and made a bold statement with my all-black outfit. Full disclosure: my husband hates these booties, and while we usually agree on most style choices, I can't get enough of these—sorry babe! Keep on scrolling for photos and a review of the Ermanno Scervino show.
Shop the Post
---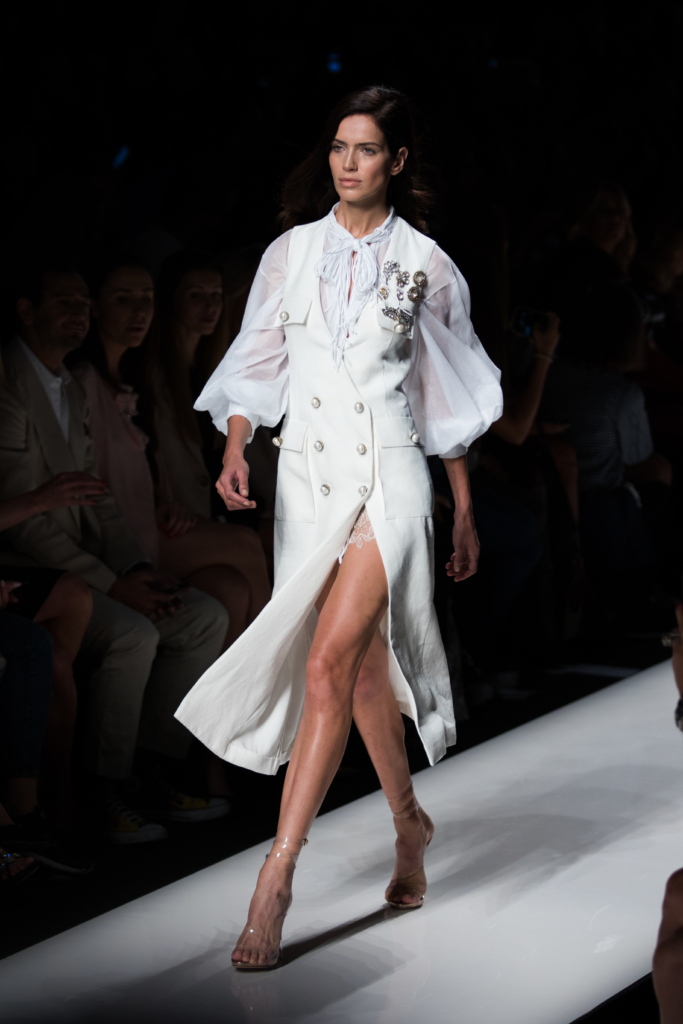 From the moment the first model walked down the runway at Ermanno Scervino in this striking all-white ensemble, each subsequent look conveyed the same blend of confidence and femininity. When asked what inspired Ermanno for the new collection, his answer was simply: 'Beauty', which I think sums it up perfectly.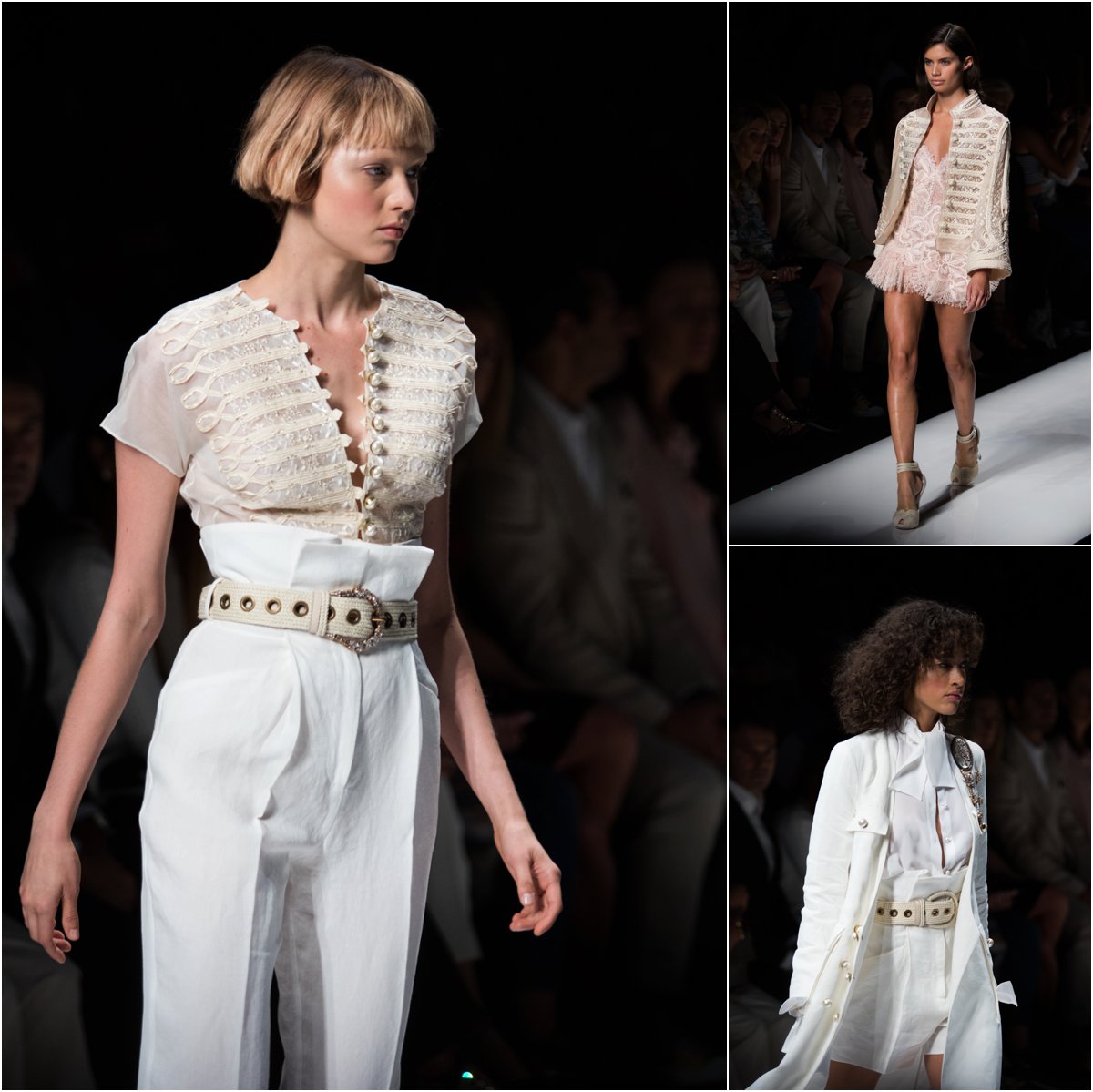 From pearl buttons to jewel-encrusted brooches and belt buckles, this spring/summer collection was all about delicate details.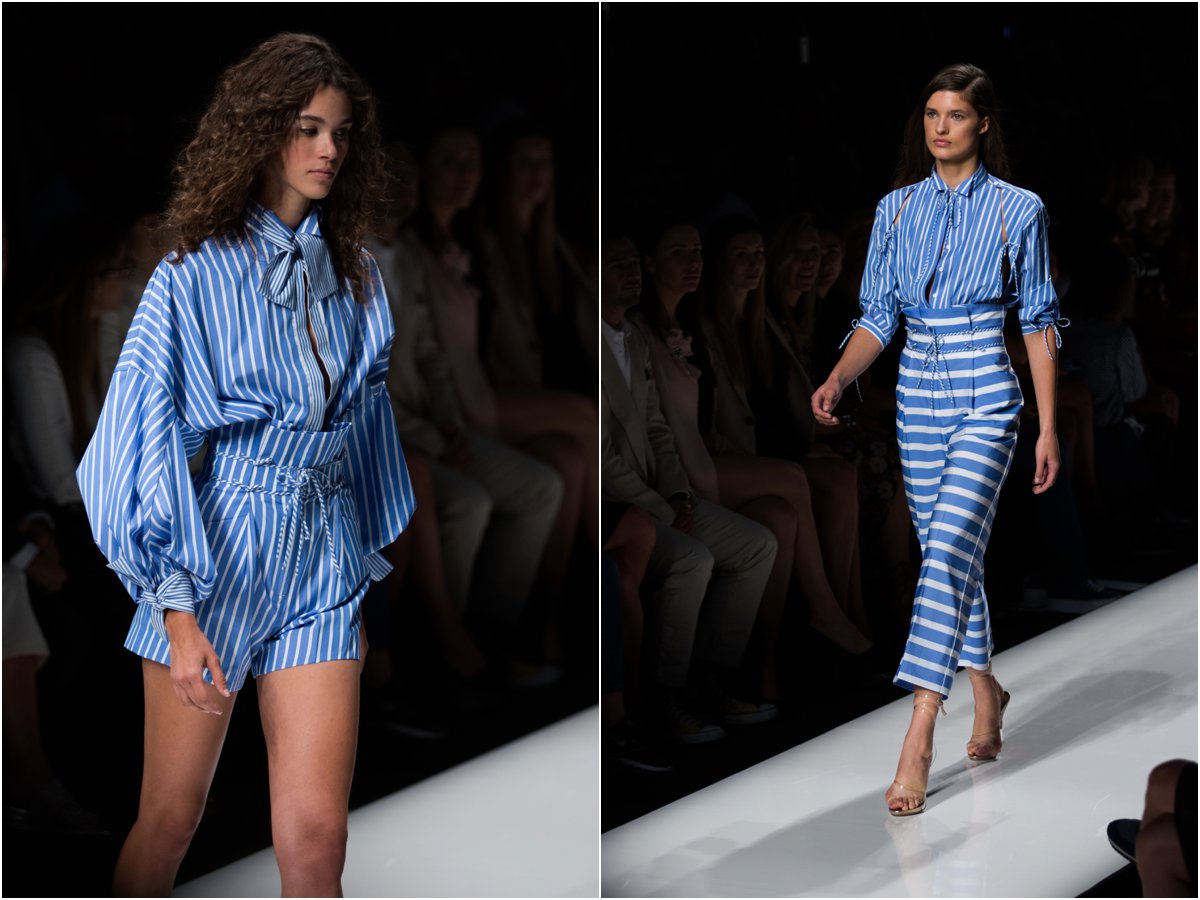 I have a soft spot for stripes and anything high-waisted, so these nautical-inspired outfits were some of my favorites from the show.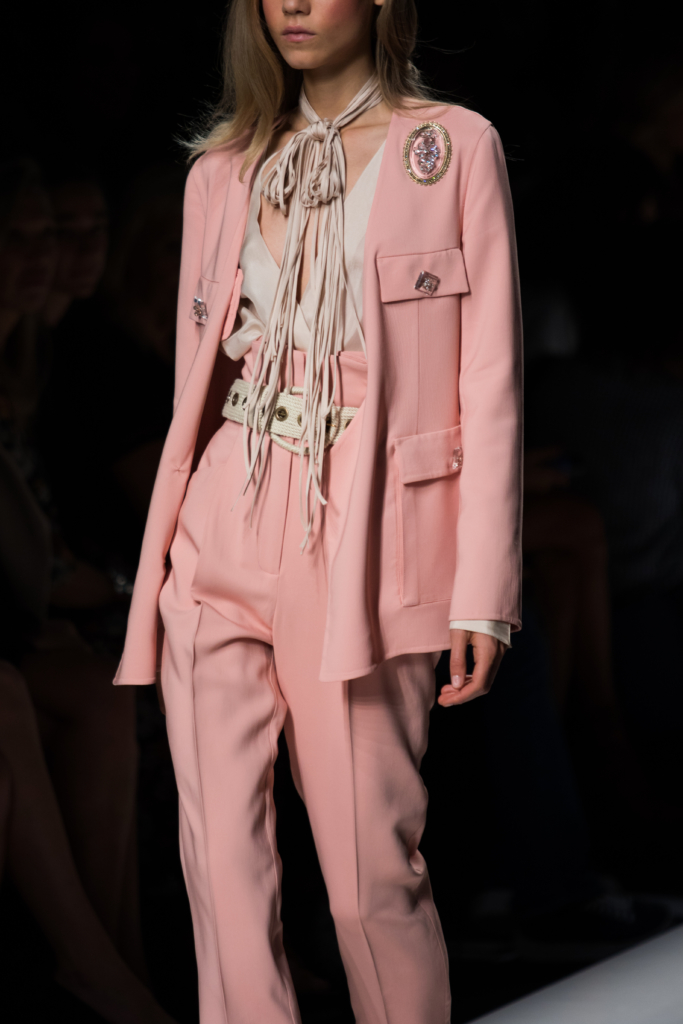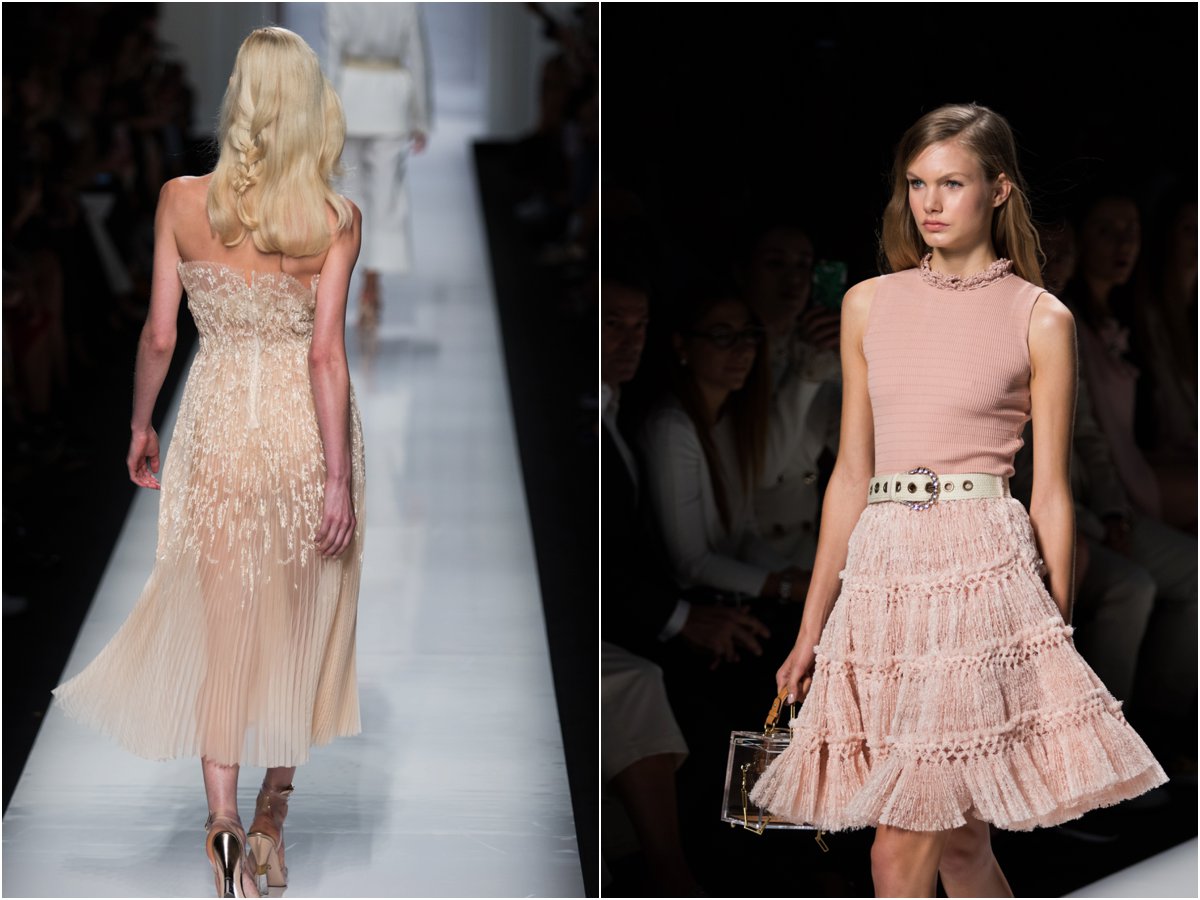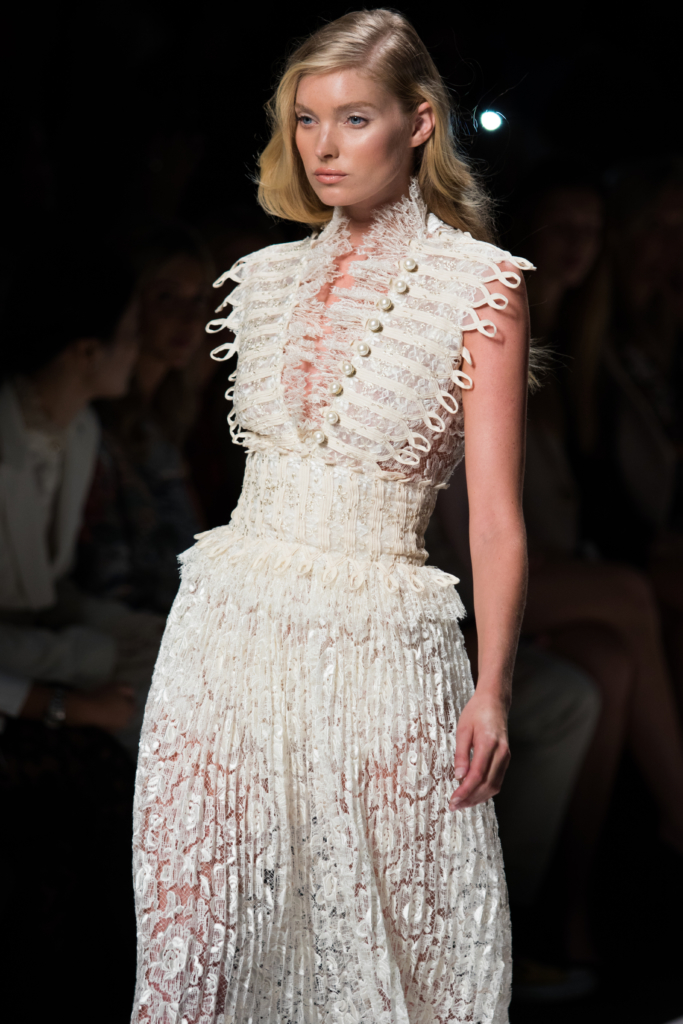 This dress had me thinking of the Beatles' Sergeant Pepper band jackets, with a feminine upgrade in head-to-toe lace.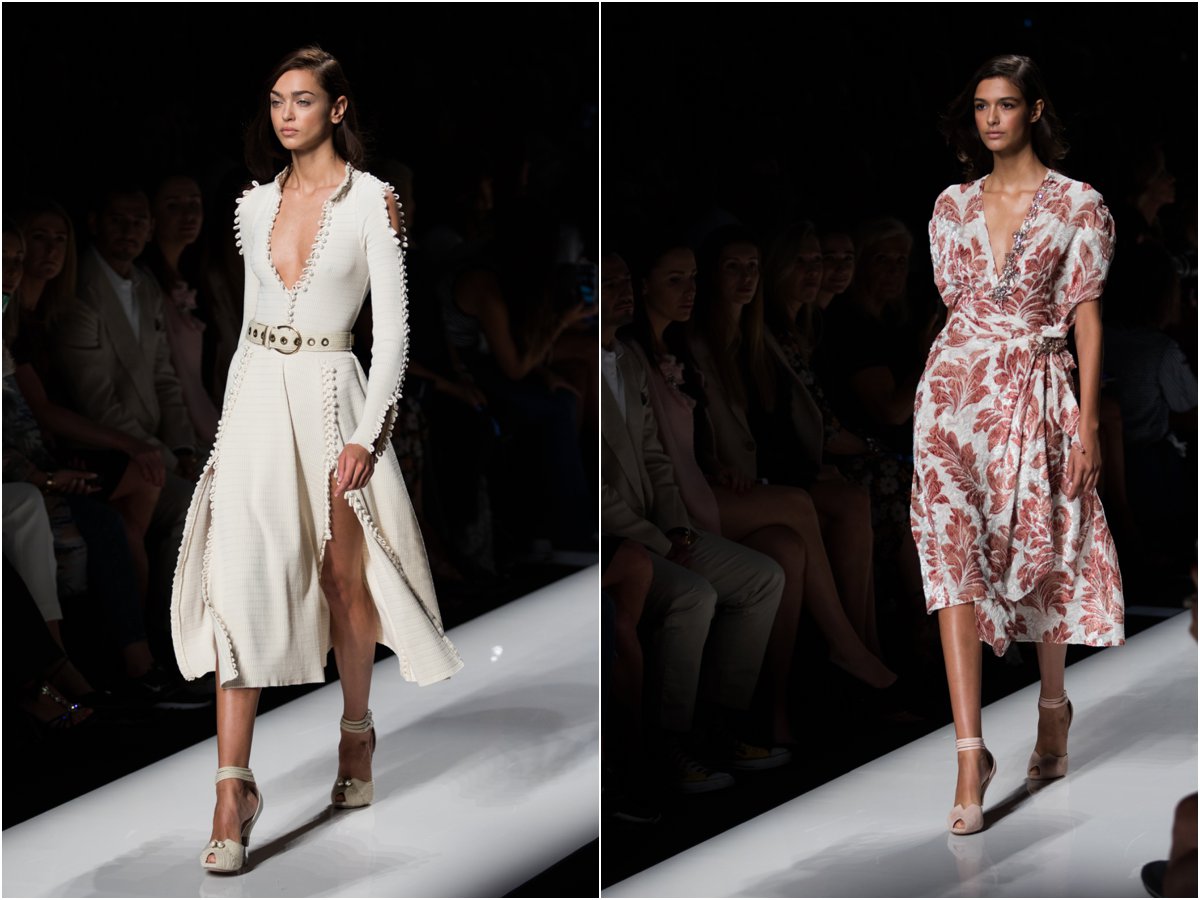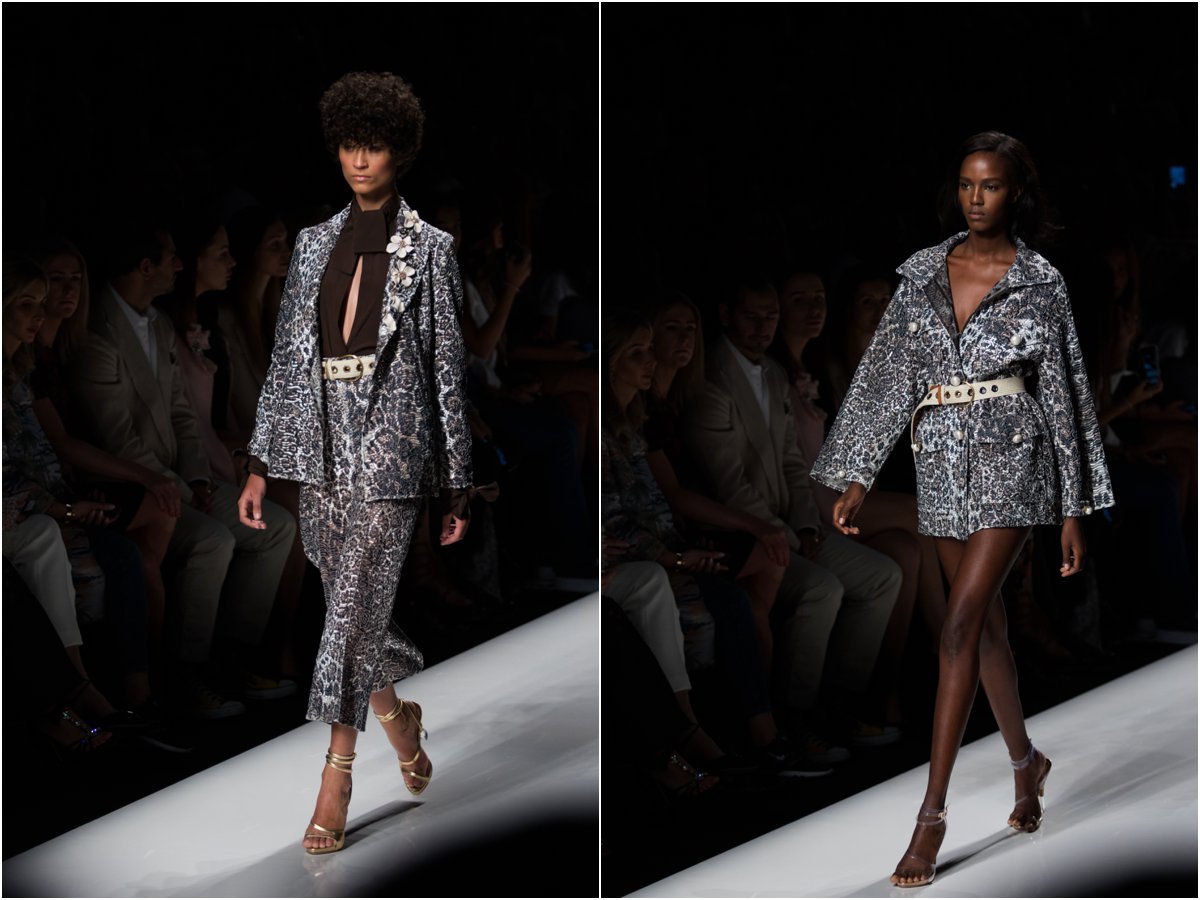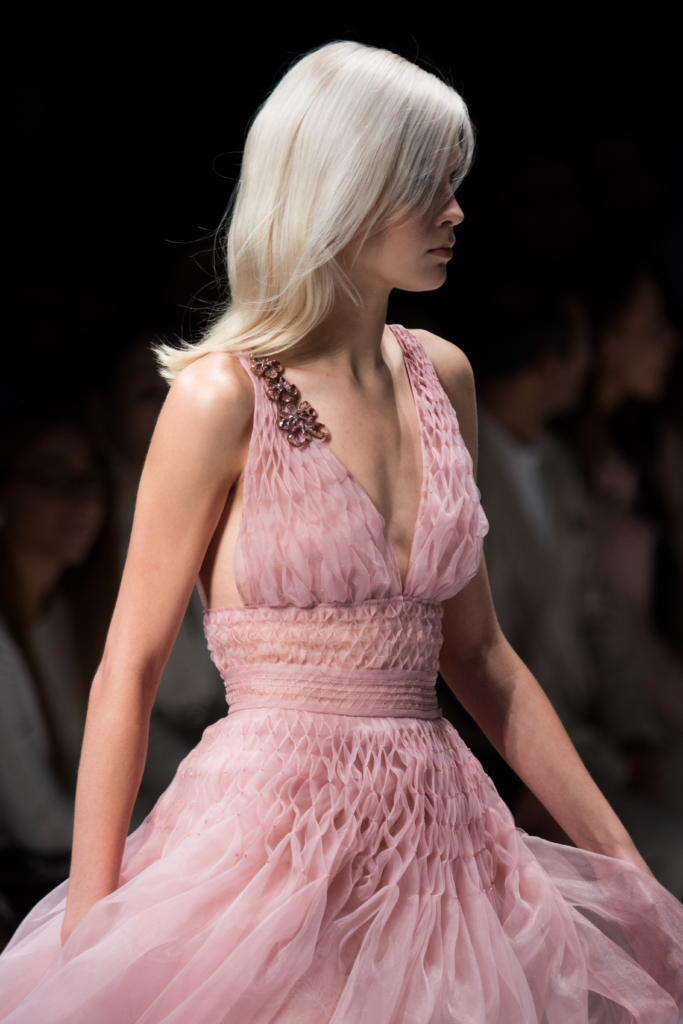 Pretty in pink: one of the best shots my husband captured during the show.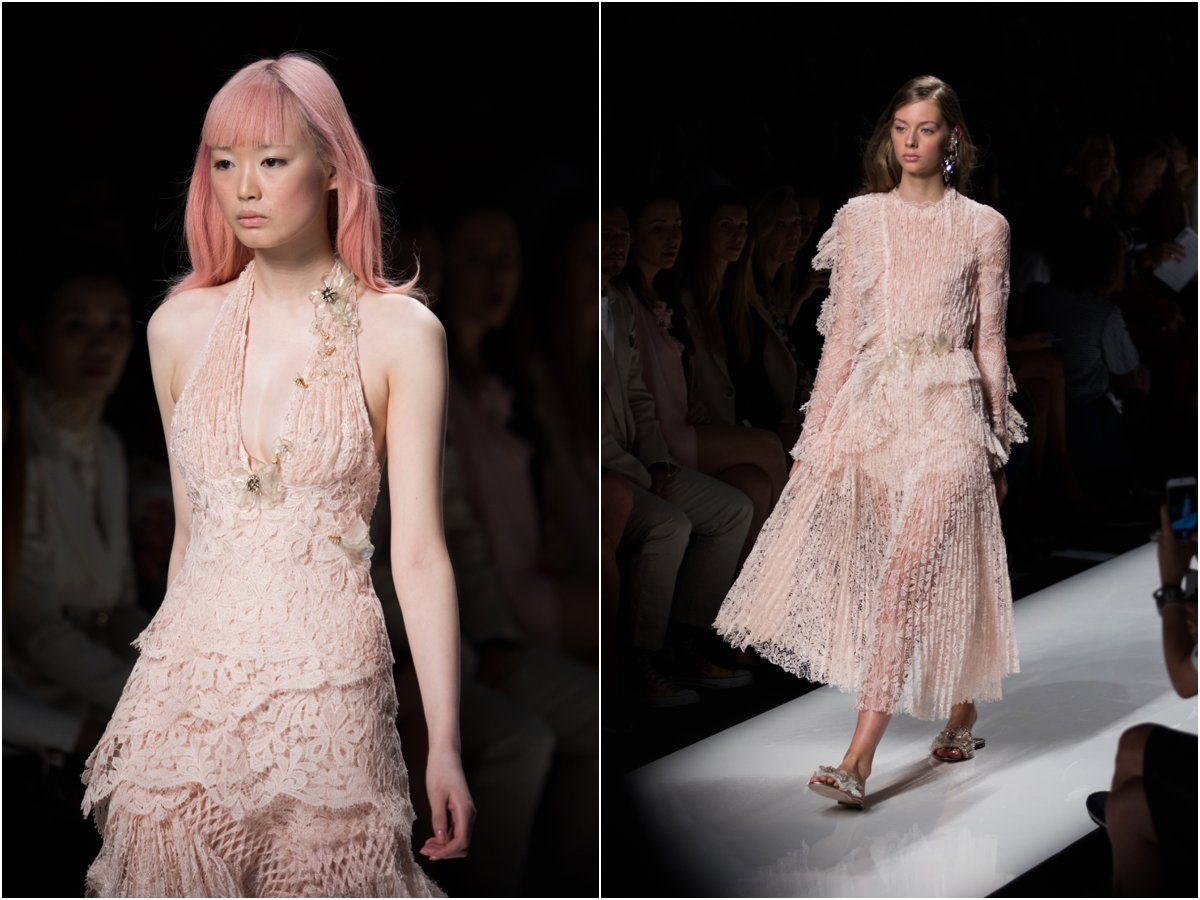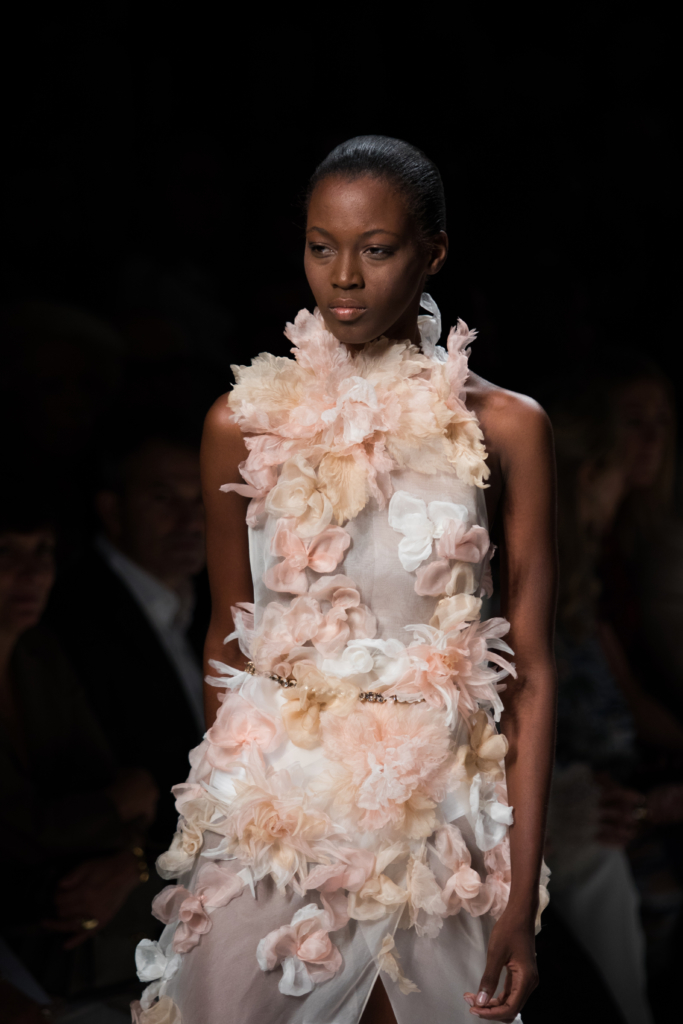 I'm not sure there are enough adjectives to describe just how beautiful this dress is!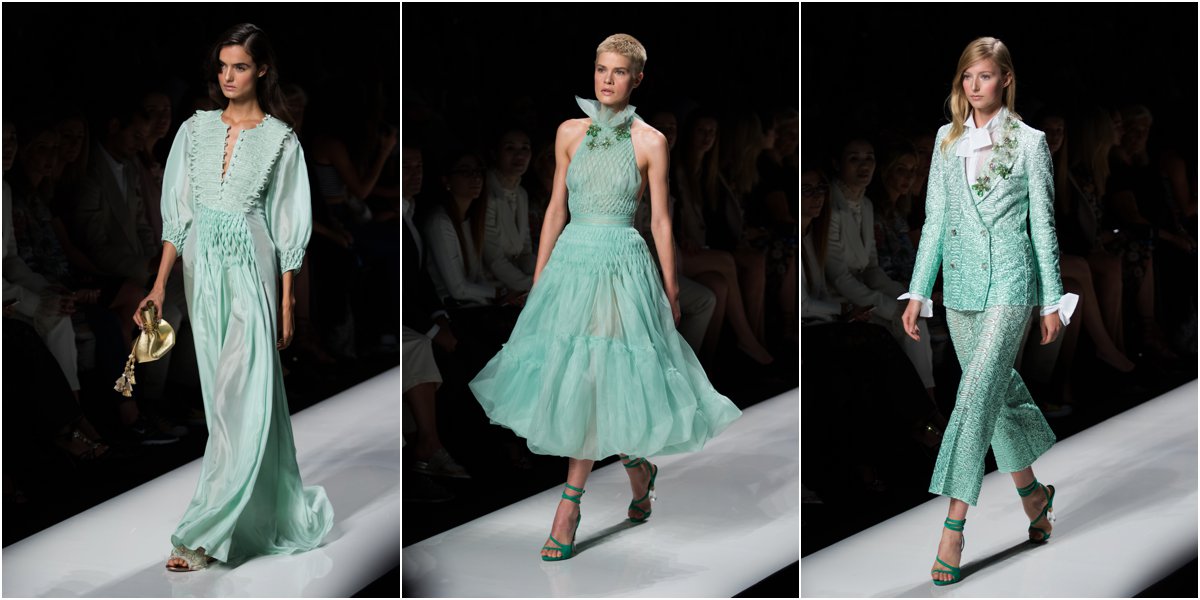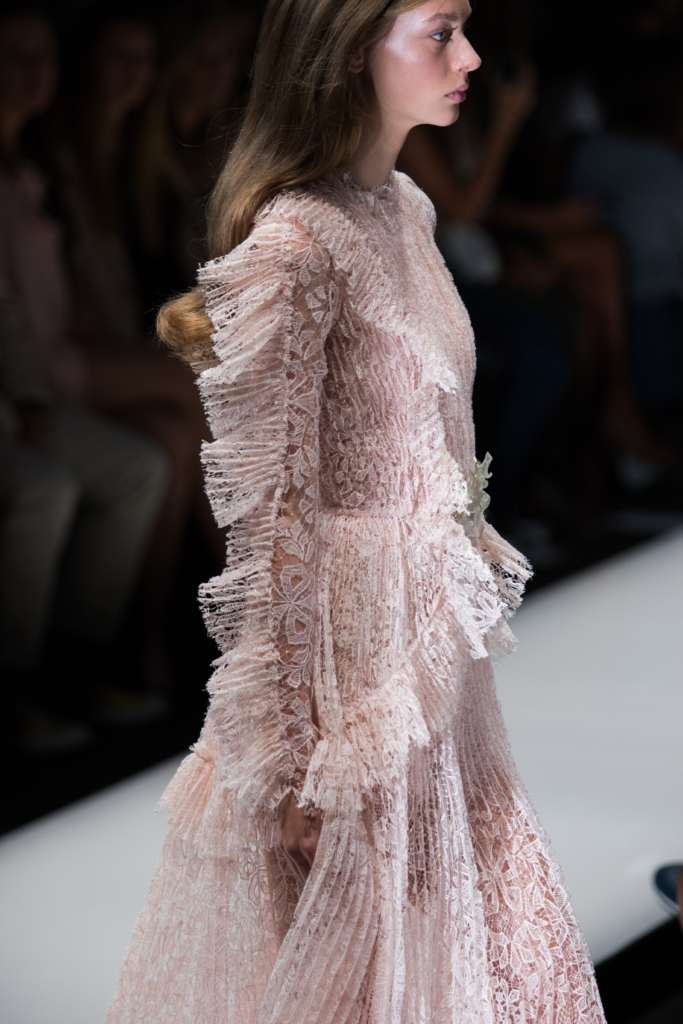 The show highlighted dreamy spring colors in delicate shades of pink, blue, mint green and yellow. Fabrics were equally ethereal in lace, silk, and organza.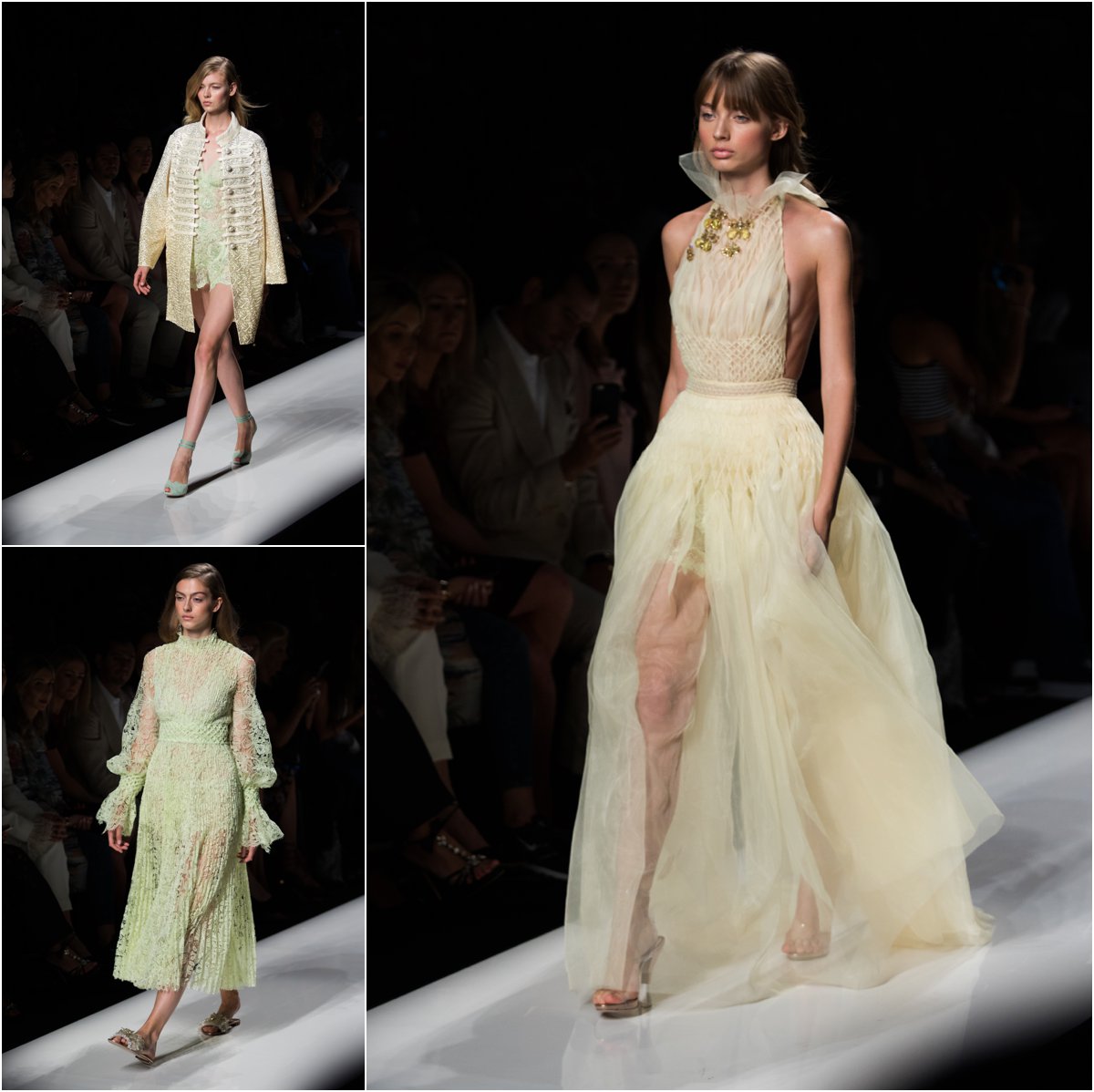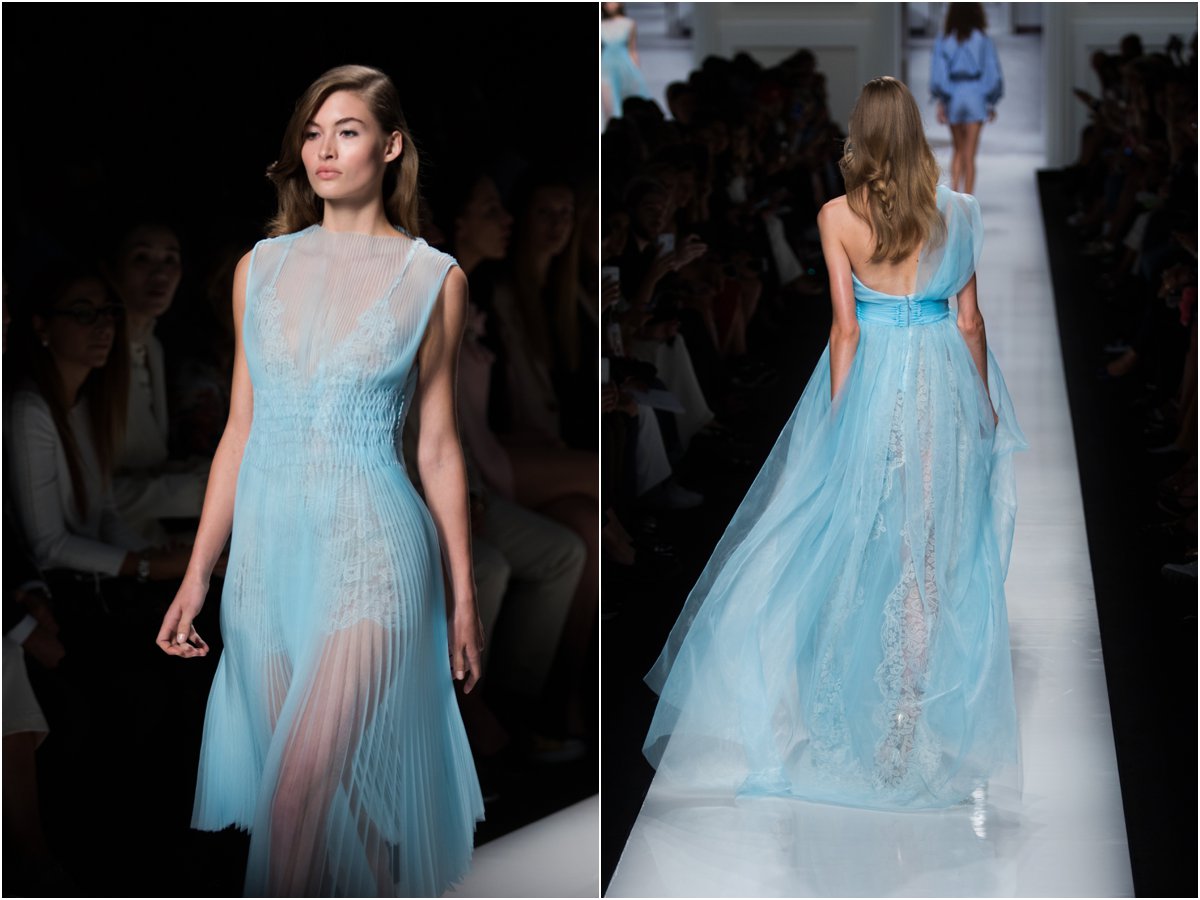 Besides the beautiful runway looks, two other things made the Ermanno Scervino memorable for me: for starters, this was the first show I got to experience from the photographers' podium. I stood alongside my husband as he shot each look from the runway, which gave me a true understanding of how much work fashion week is for photographers. While standing elbow to elbow and jostling for the best view, it's not always easy to get the best shots, so I want to thank my husband for working extremely hard so that I could share these photos with my readers—he did an amazing job, right?! The other memorable moment from the show came at the end: as I was watching guests exit while my husband packed up his equipment, I happened to see Olivia Palermo—and yes, she's just as gorgeous in person as we see online and in magazines. Forget movie stars and singers—I get starstruck seeing my favorite fashion icons!