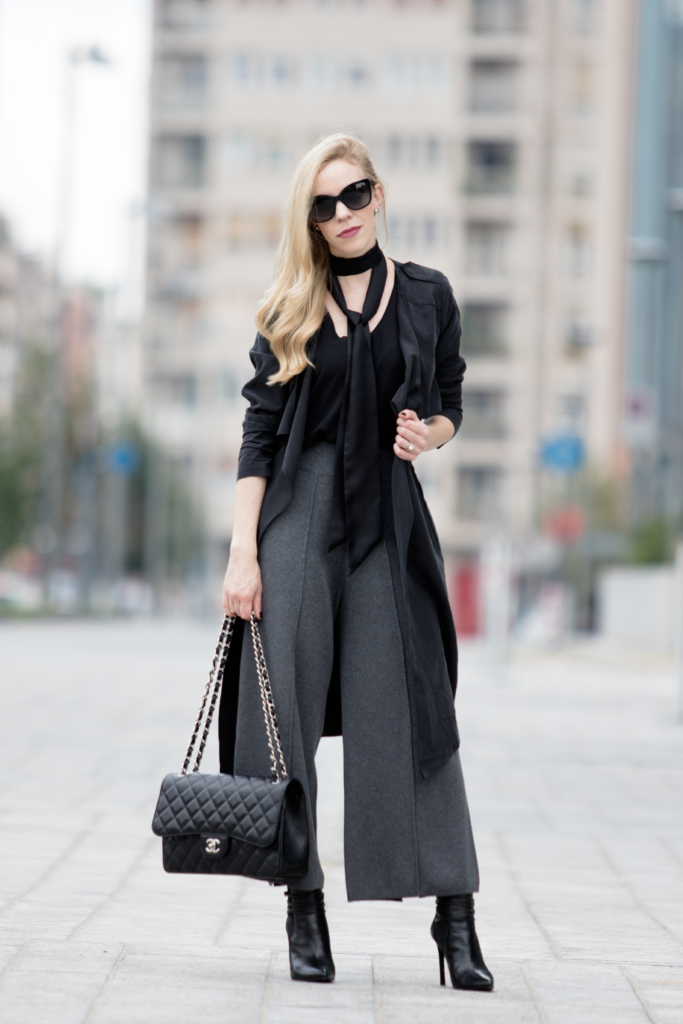 Hi everyone! I'm taking a break from fashion week activities on this Friday afternoon to share a post about what I did and the outfit I wore on the first day. It's been nonstop ever since we arrived in Milan, but I'm enjoying every minute while I can. I have to say, incredible style doesn't only exist at the fashion shows around here—I've seen countless stylish people on the streets. If you love people watching as much as I do, Milan is definitely the place to find style inspiration.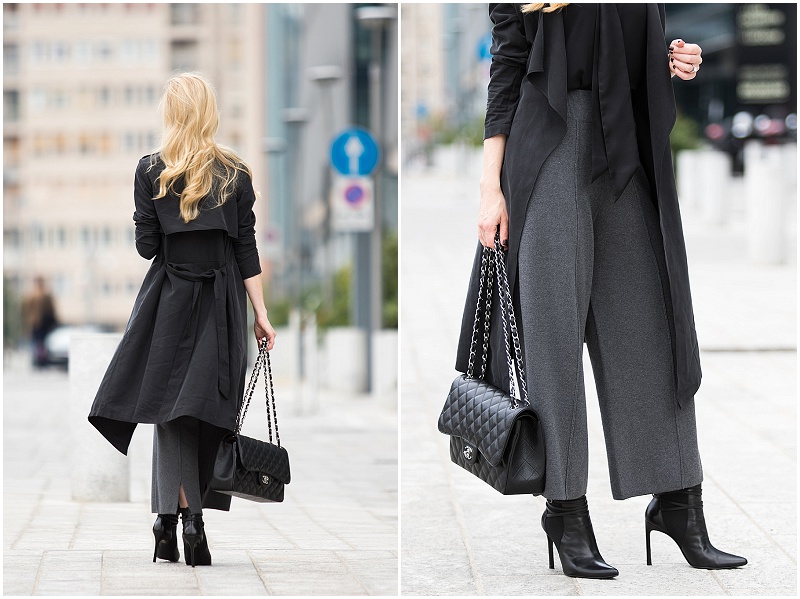 I went with light, loose layers for the first day since I had a fitting appointment in the morning (more about that later in the post), and it was easy to change without getting my clothes wrinkled. These knit culottes from ASOS are incredibly soft and the sweater fabric makes them ideal to wear with booties in cool weather. Unfortunately they sold out since I purchased them, but I did find another option that's almost identical and linked that in my outfit details.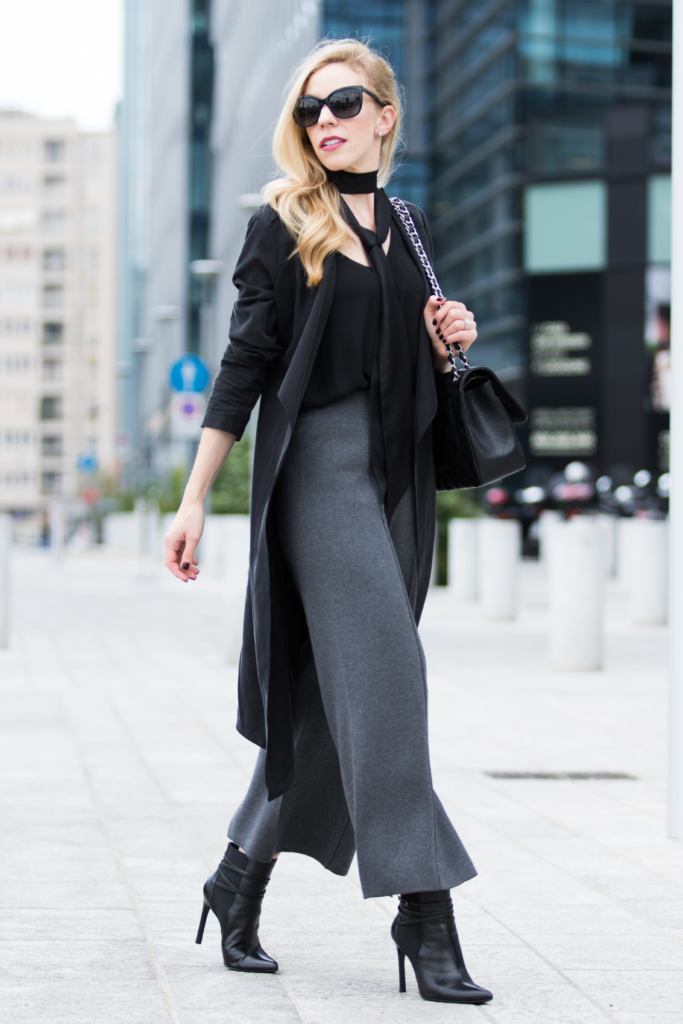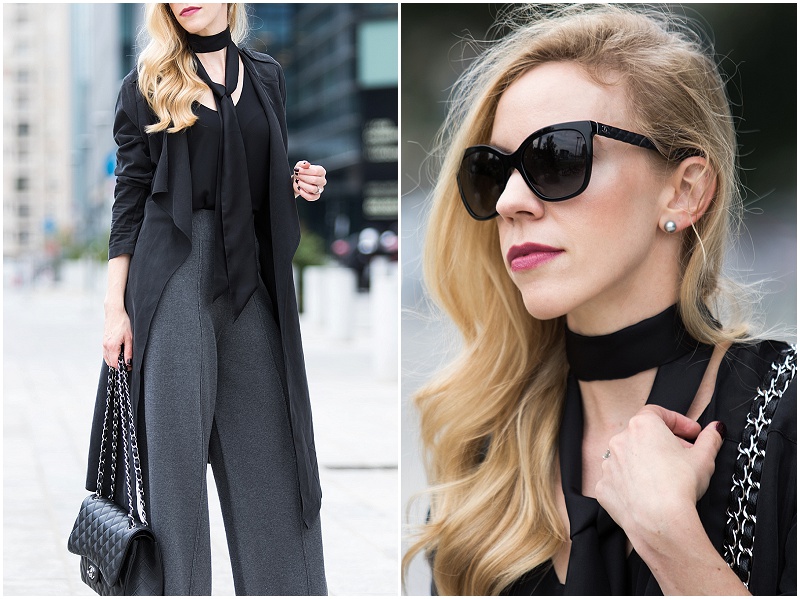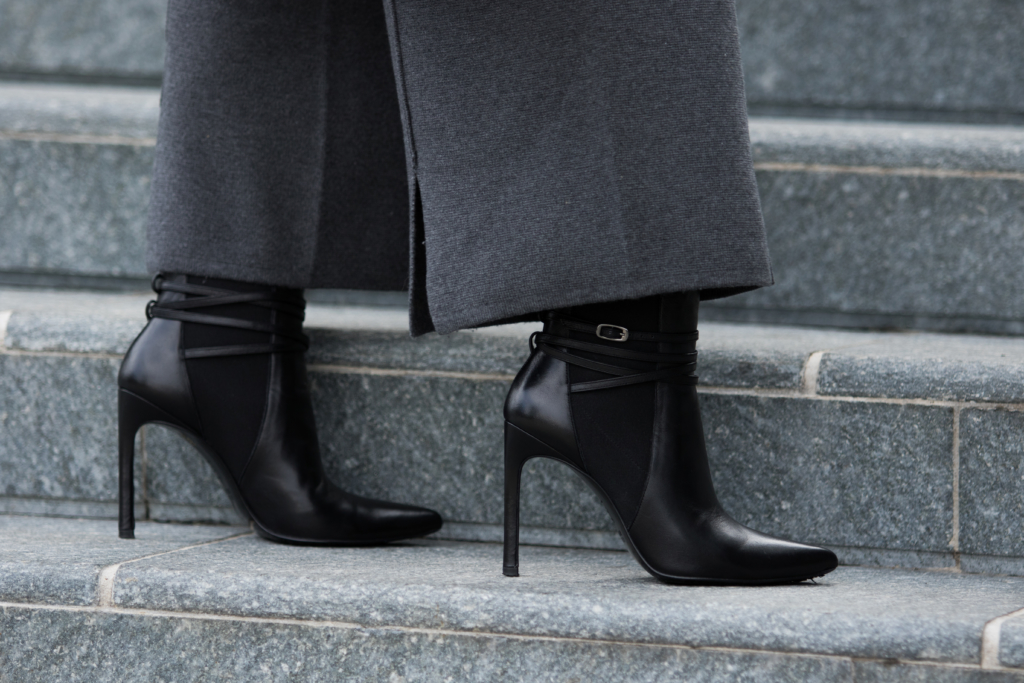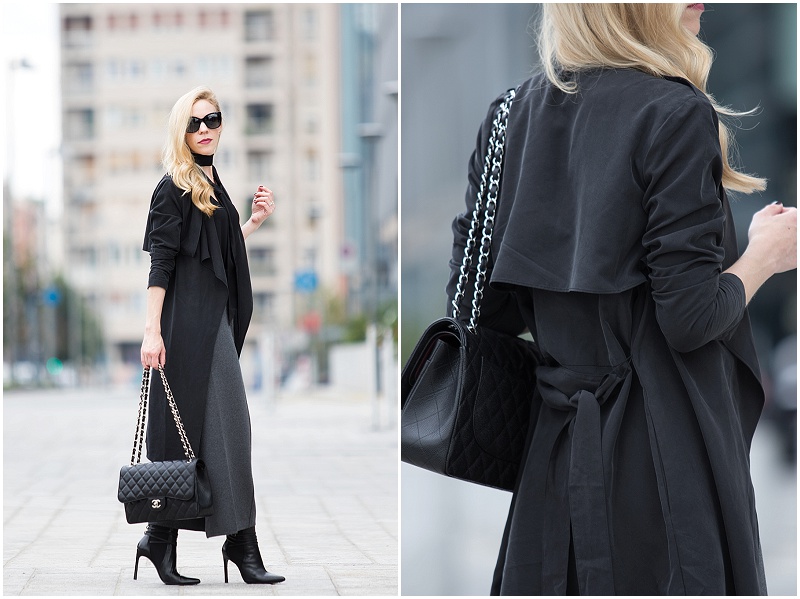 I got this drapey trench coat during the Nordstrom Anniversary Sale because I knew it would be versatile for fall: jeans, skirts, dresses—you can throw this over anything for a chic finishing layer. Keep reading below the outfit details to find out more about my trip to one of the fashion showrooms in Milan.
Shop the Post
---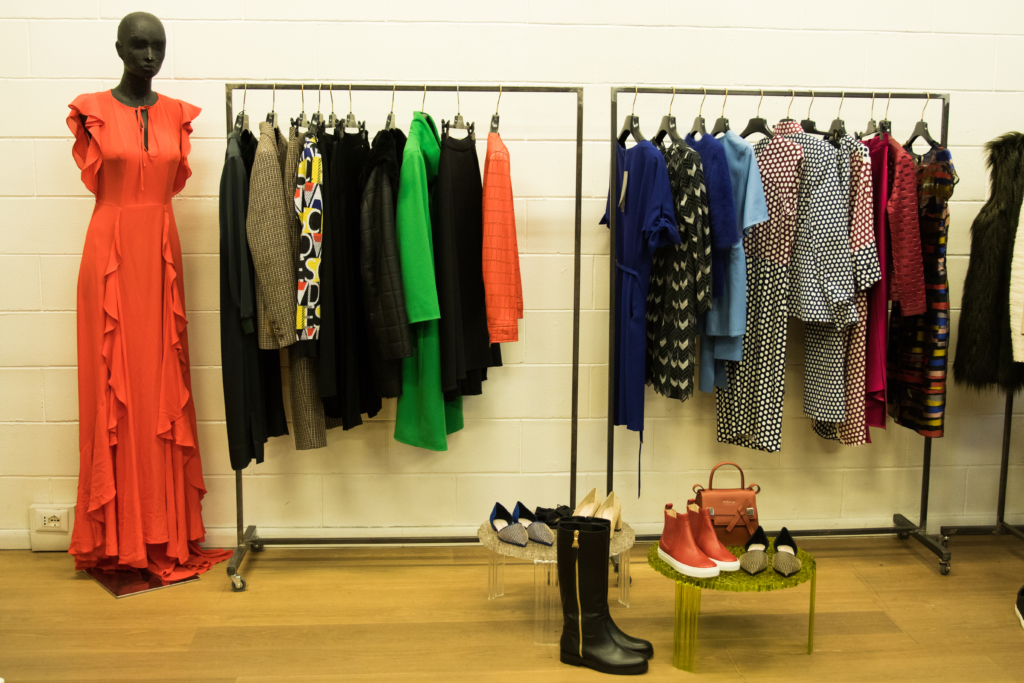 When ESCADA invited me to visit their showroom in Milan to borrow an outfit during fashion week, I jumped at the chance. I've always admired the brand for their beautiful pieces, not to mention the extremely high quality. ESCADA is known for incorporating bright colors and modern details in their clothing and accessories, all the while maintaining a sense of classic elegance in everything they produce. This season, the focus was on primary colors, particularly lipstick red (that ruffled maxi dress was my favorite!) As quoted by Daniel Wingate, ESCADA's fashion director, "Embrace the beauty of color and let it inspire you." In the fall/winter collection, you'll also find plenty of rich textures and eye-catching patterns.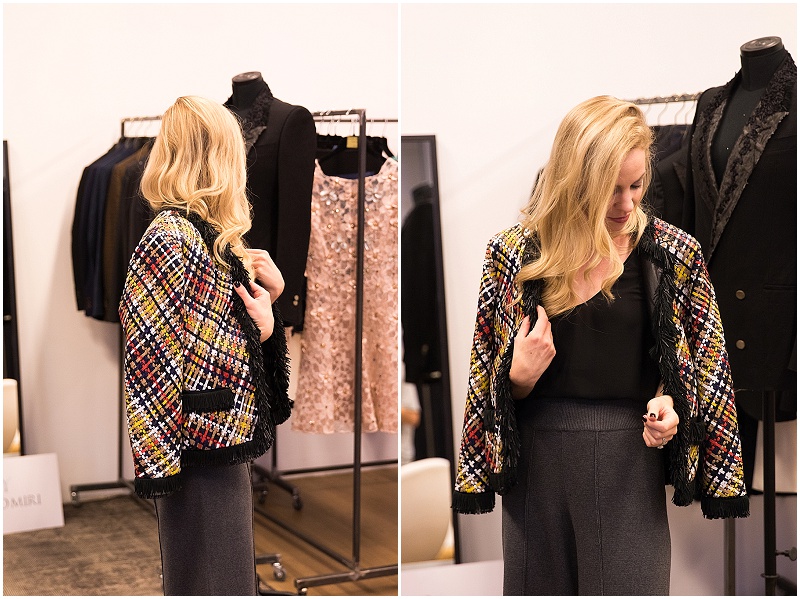 I was totally swooning over this basketweave leather jacket, especially the fringe detail!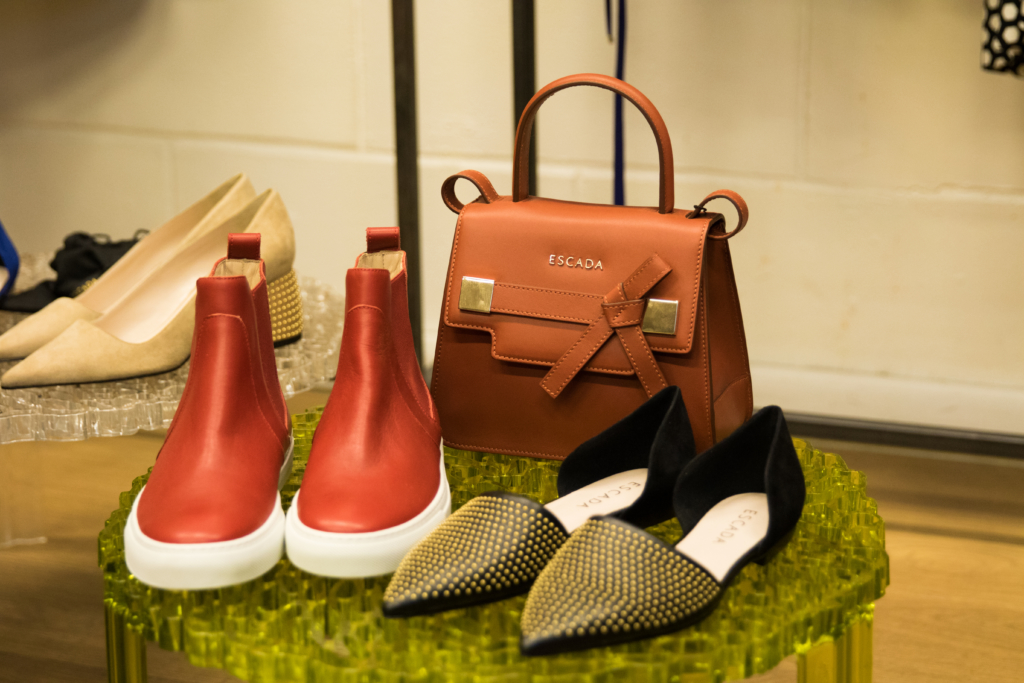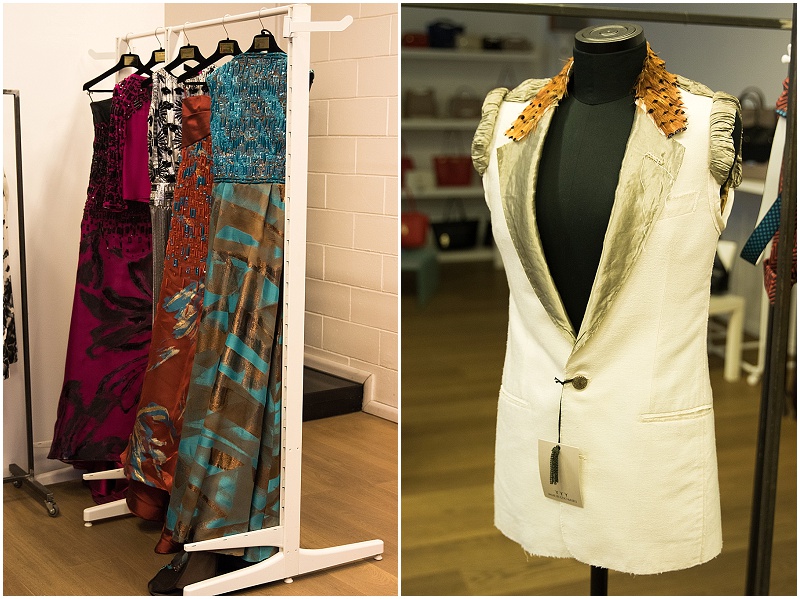 I also got to meet the team at Anna Bi & Laura Magni, a PR fashion agency who represents several other European brands, which I got to explore during my visit. Pictured above are gowns from Ettore Bilotta and a vest from Maurizio Miri.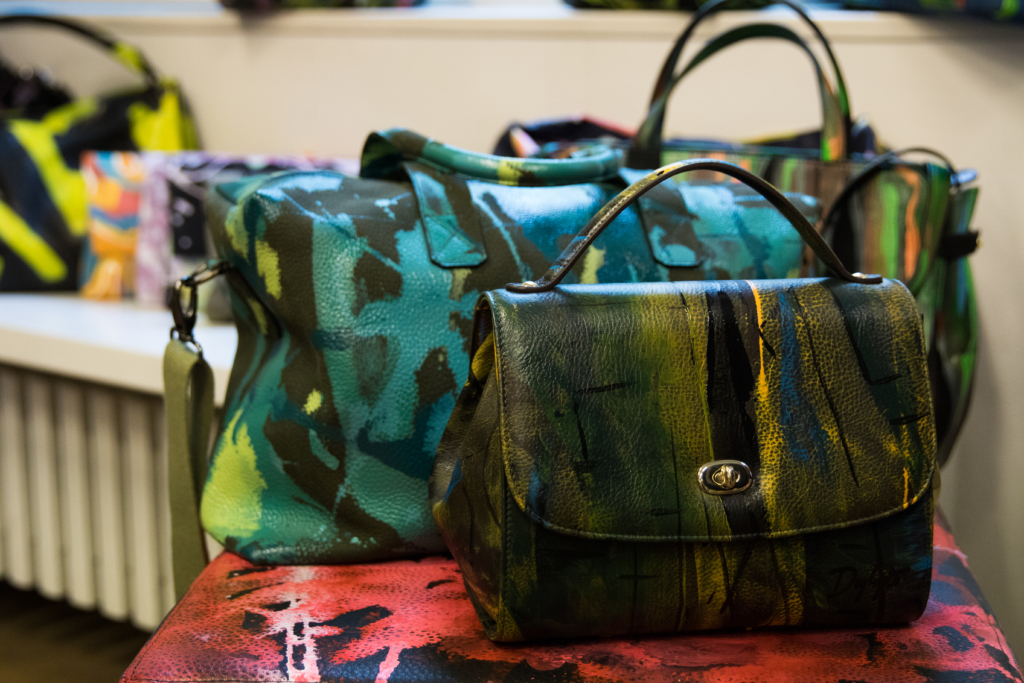 Deglupta, an Italian brand, draws inspiration for their handbags from the rainbow eucalyptus tree in Hawaii which has multicolored bark (crazy, right?!) Each one is hand-painted and completely unique.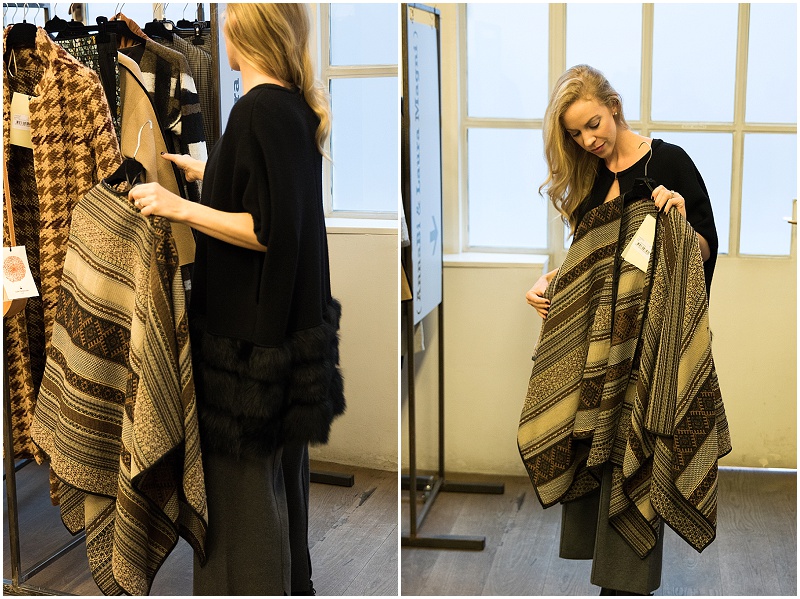 Another brand I was introduced to in the Anna Bi showroom is La Fee Maraboutee, based in Paris, France. I was immediately drawn to the neutral hues and mix of textures in their fall/winter collection. They currently only have store locations in Europe, but I'm hoping some will open in the U.S. soon!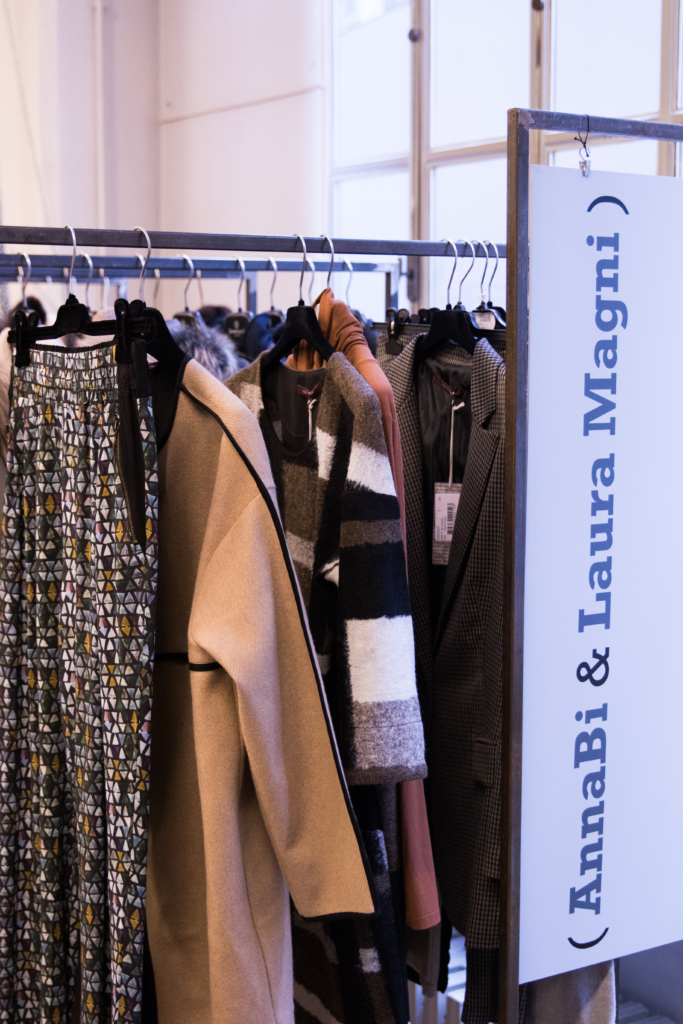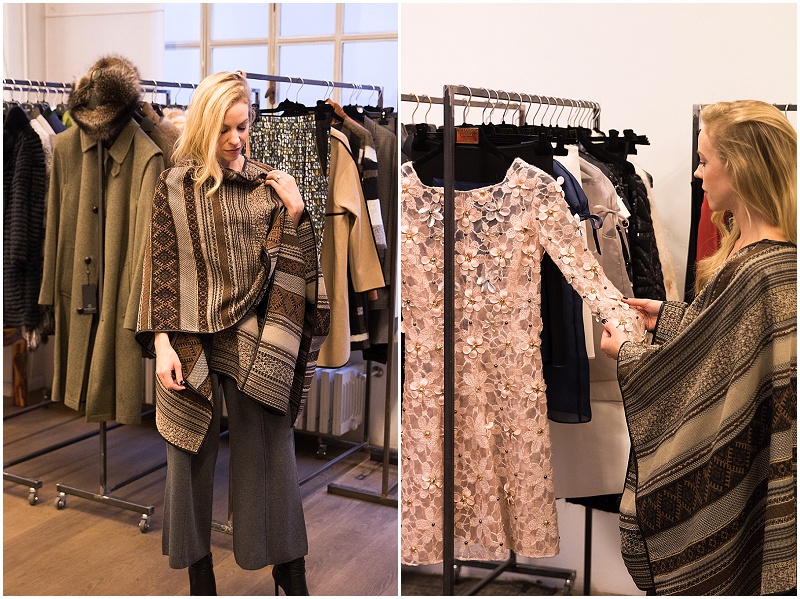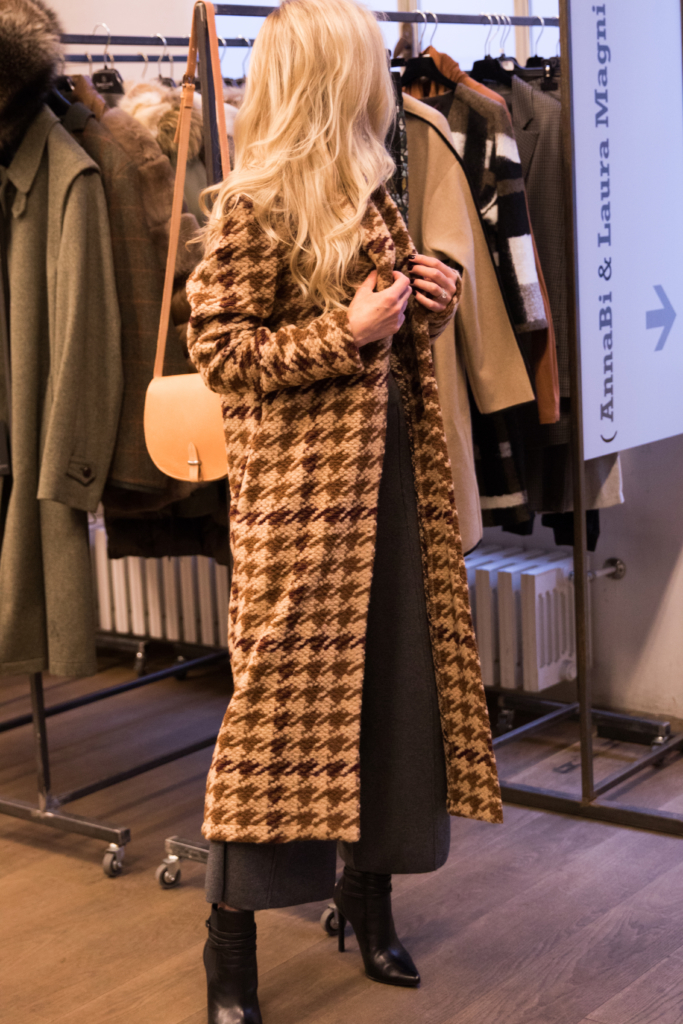 The team members at the Anna Bi showroom were kind enough to let me borrow a few other pieces to style this week, so look for those to be on the blog soon. We have a few more shows to attend this evening and tomorrow afternoon before catching a train back to Rome. Thank you all so much for reading and I hope you have a wonderful weekend!