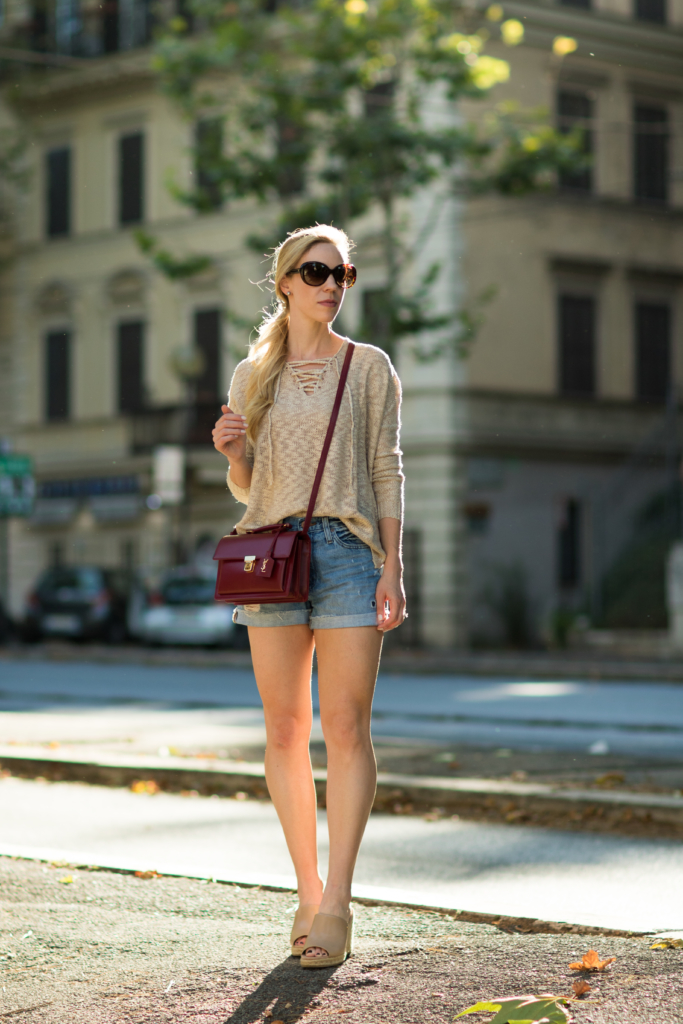 Oh Monday, we meet again! We didn't do anything too exciting this weekend, which was kind of nice since I needed a few days at home. Most of my Saturday morning was spent baking my husband's favorite vanilla mousse cheesecake for his birthday (which is actually today). I've always loved baking cheesecakes, but for some reason it's taken me awhile to get around to making one in Italy. Our European oven is nearly dollhouse-sized, so I was afraid the cake pan wouldn't fit once I put it in a water bath, but it did (barely!) If you're interested, here is the recipe; like most cheesecakes, it's a little time-consuming, but super easy to make!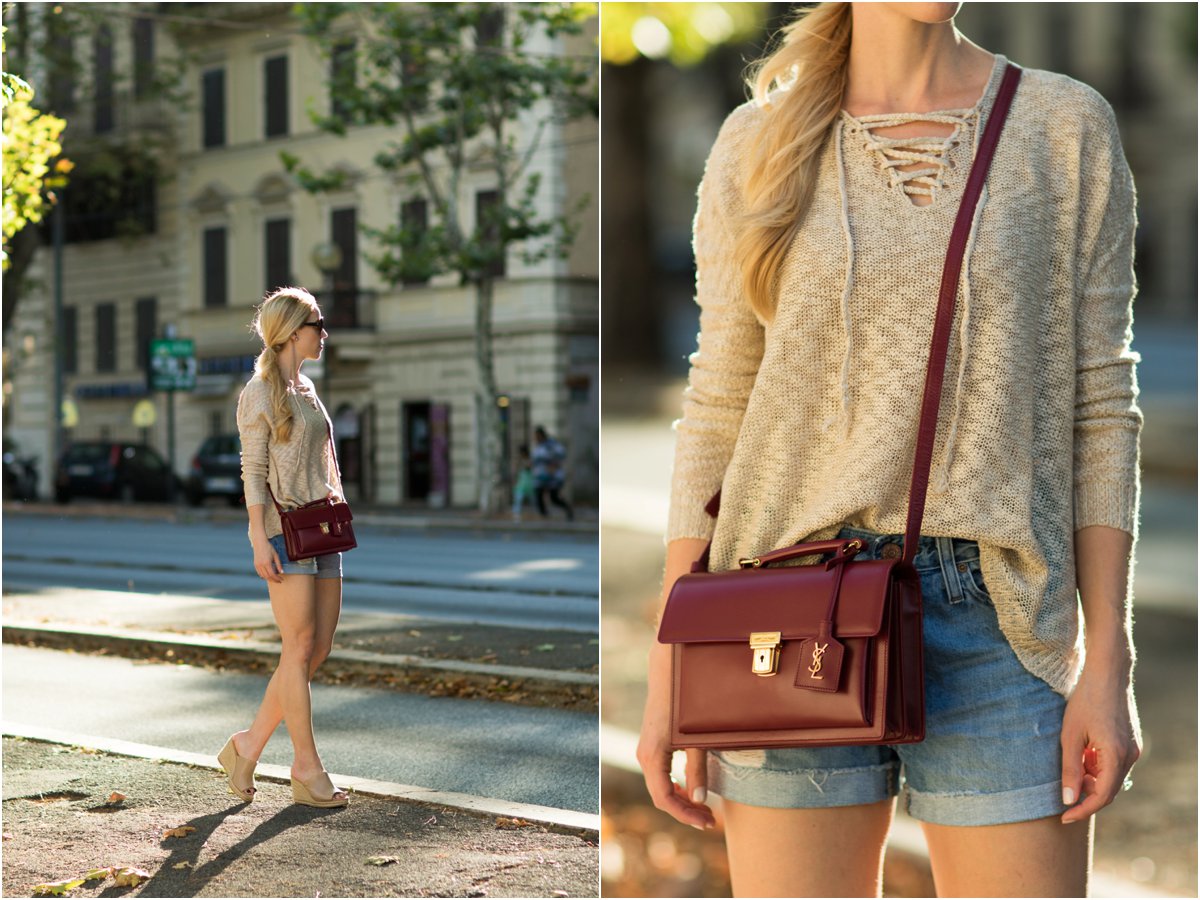 Besides cheesecake, we celebrated my hubby's birthday with a dinner date on Saturday. It was just cool enough to wear this new sweater without suffocating, so I took advantage! After weeks of being well over 90 degrees in Rome, the lower temperature felt amazing. Since it's so lightweight, I consider this sweater a summer-to-fall transitional piece: ideal now with shorts and sandals, and later with jeans and boots.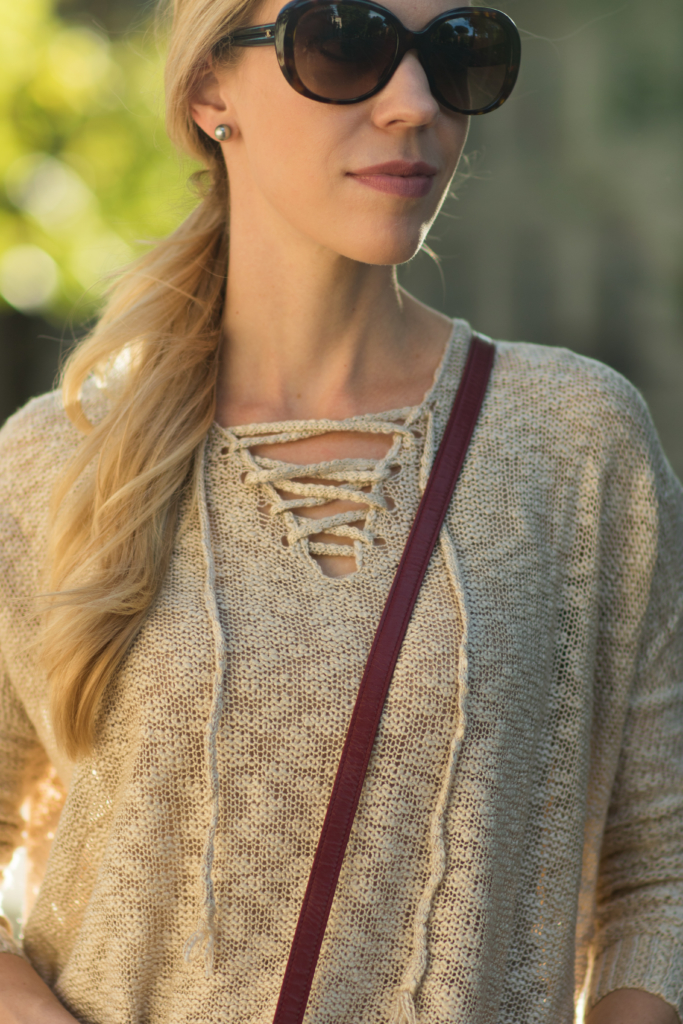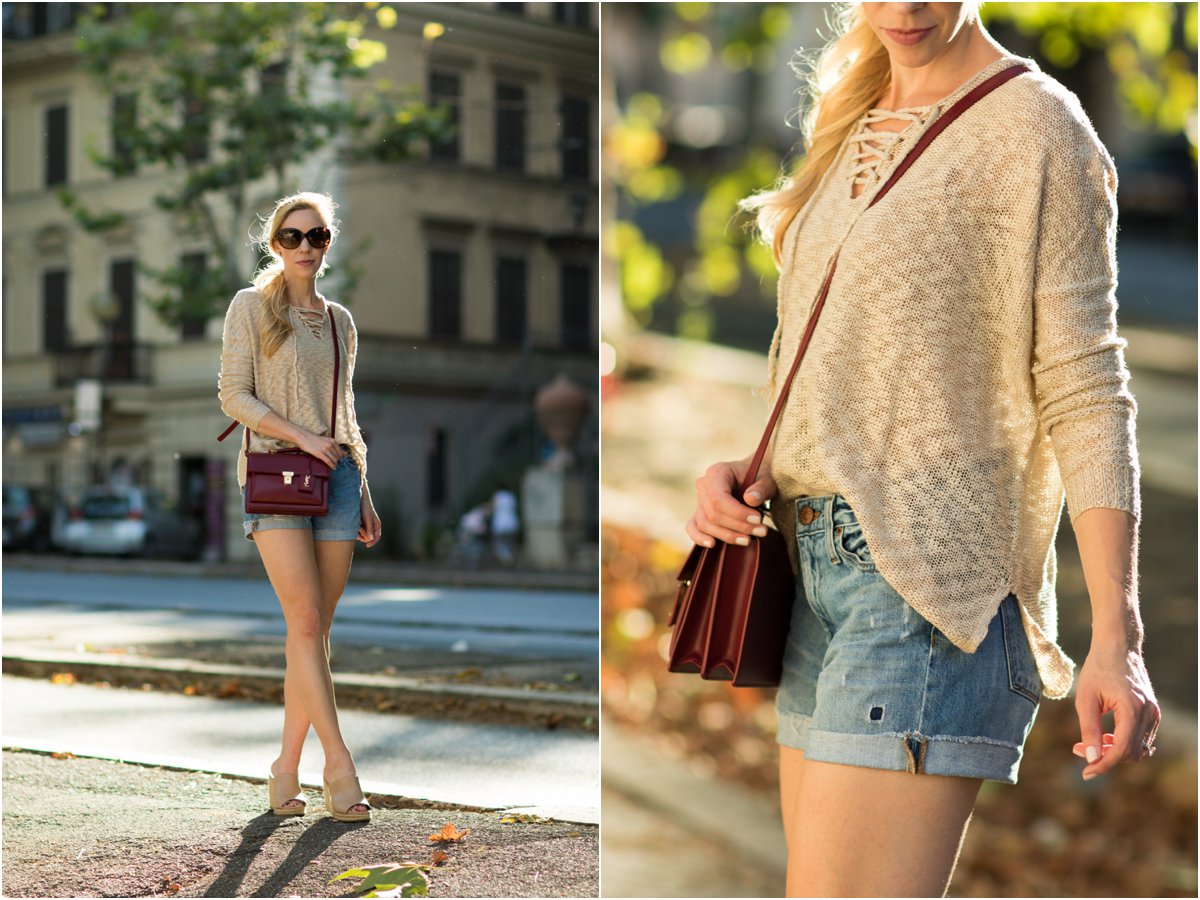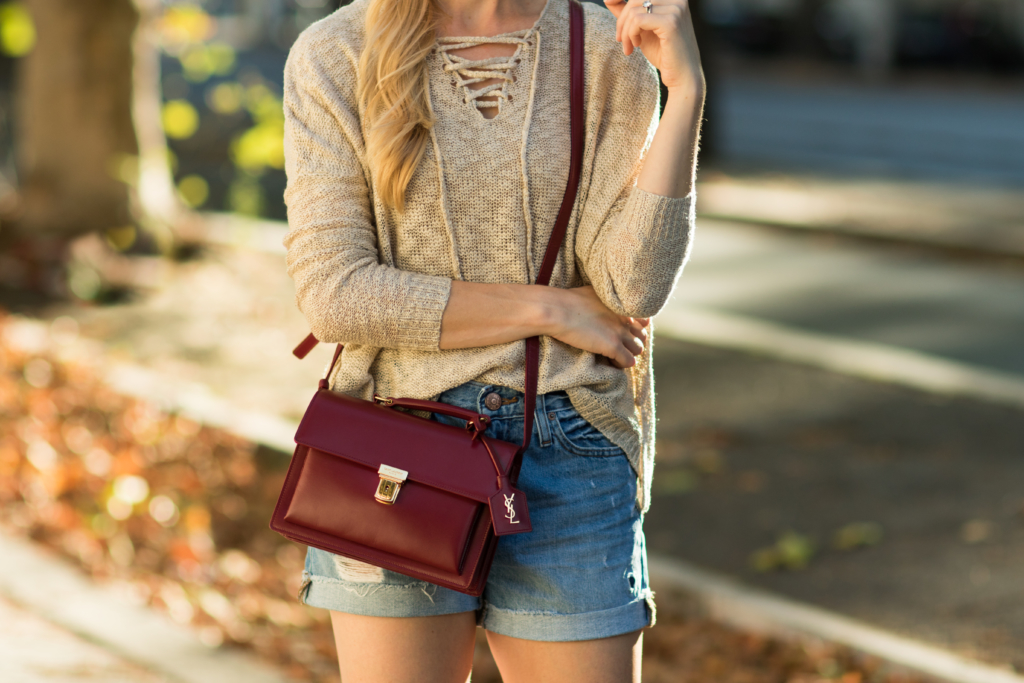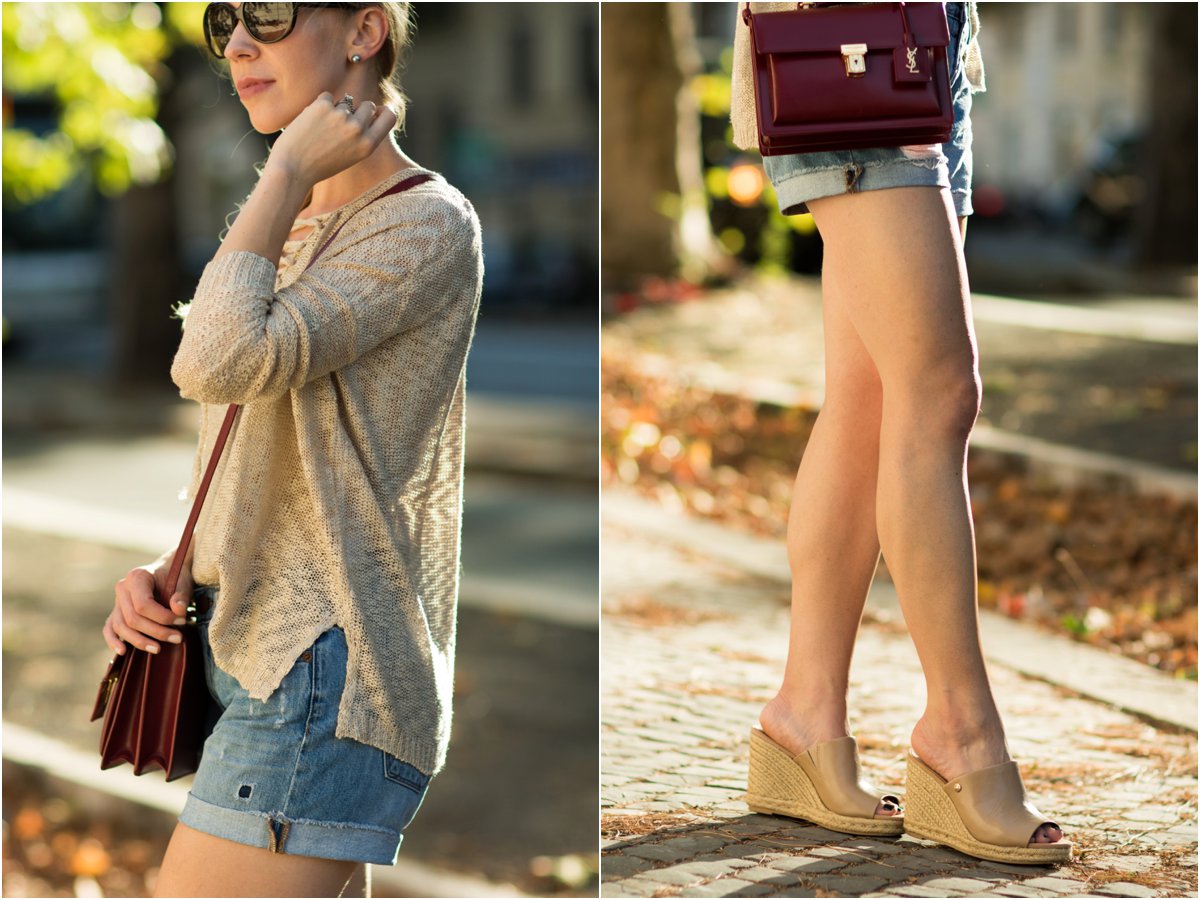 These mule wedges are a favorite of mine because I can wear them comfortably for hours (they're on sale now for less than $50!) Okay, it's time to go hang out with my birthday boy, so I hope all of you have a great day!
Shop the Post
Linking with More Pieces of Me, Sincerely Jenna Marie, Pink Sole & Still Being Molly