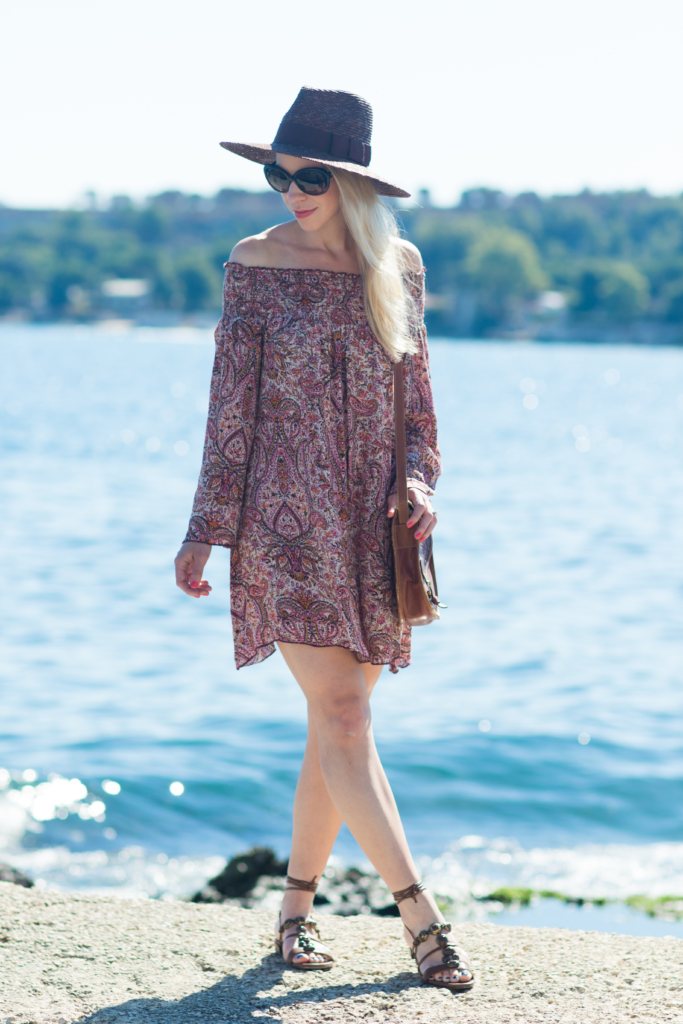 On our last day in Sicily, we headed back to the tiny seaside town of Brucoli for a walk by the water and a breakfast of pastries and granita (last seen on Instagram here). As much as I love layering up in cozy sweaters and scarves during fall and winter, I do appreciate the ease that comes with getting dressed in the summer. All I had to do was pull on this off-the-shoulder number and throw a hat over my undone 'beach hair' before I was ready to go.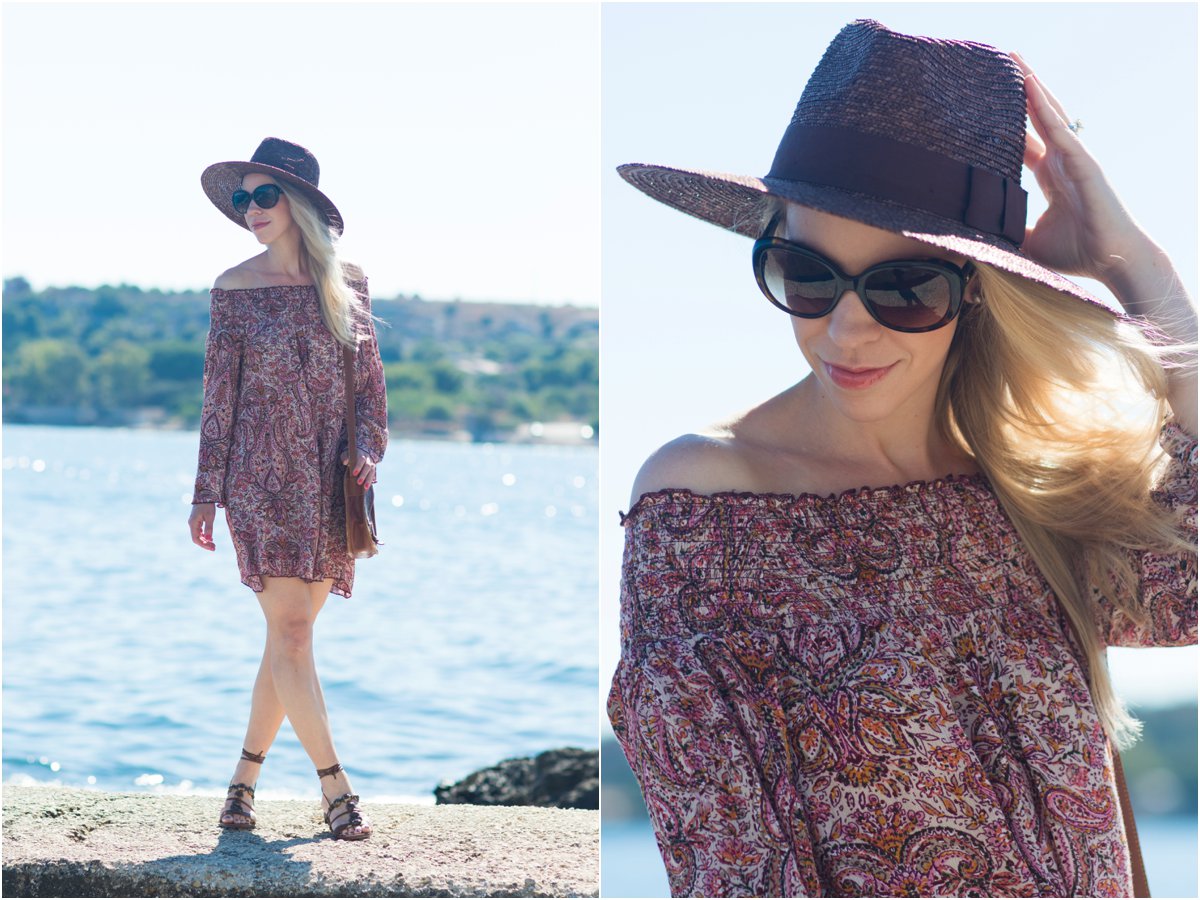 The best part about this dress? It's less than $50 and currently in stock in all sizes! If you're on the taller side, I would suggest sizing up for extra length since it runs a little short. The long sleeves make it a great transitional piece for fall and I chose this color pattern knowing I could wear it later with camel boots. For now, it was perfect with embellished lace-up sandals.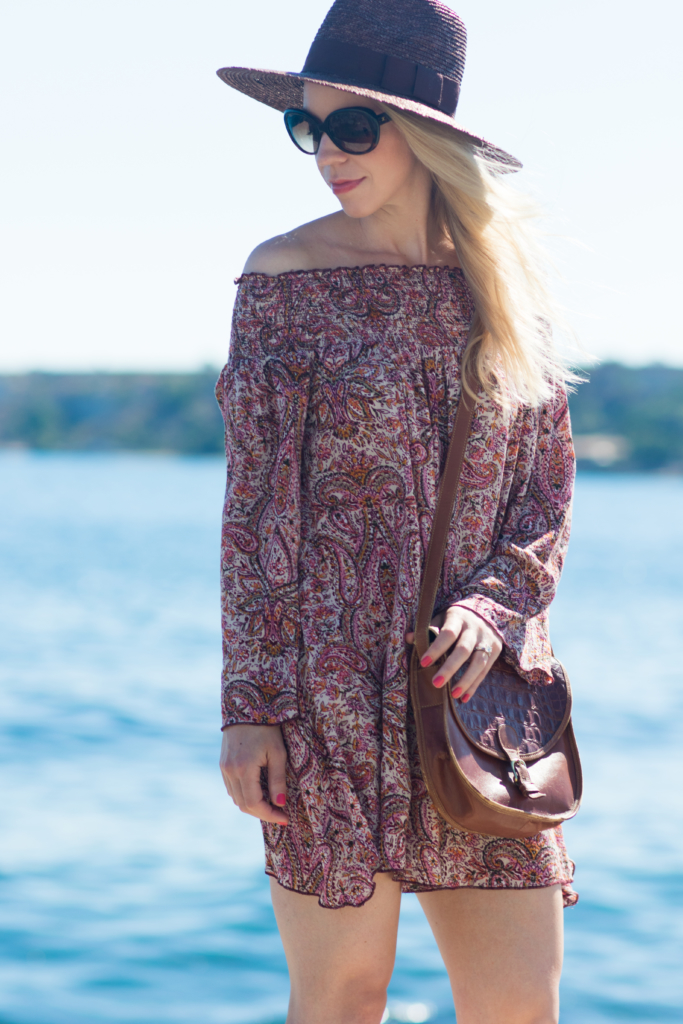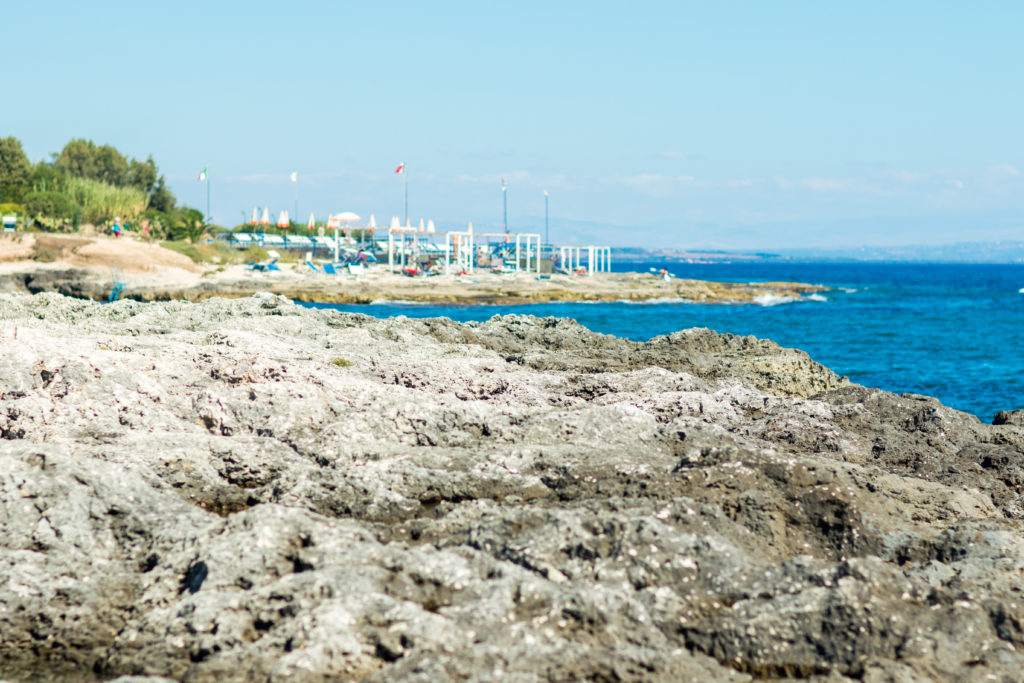 Looking at these photos reminds me how blue the water is in Sicily—so calm and beautiful!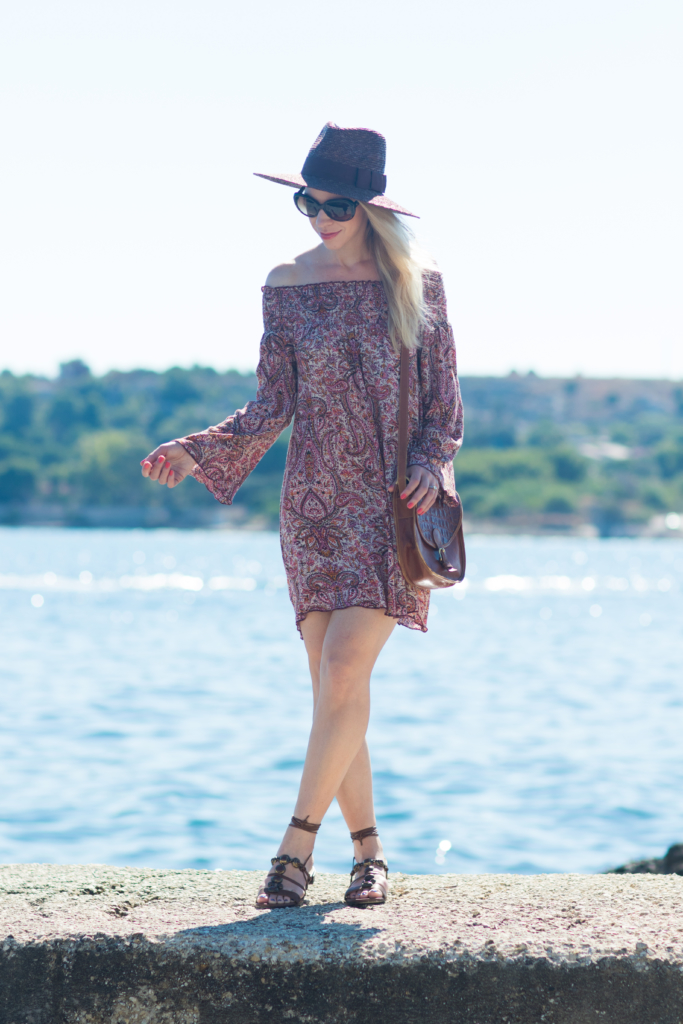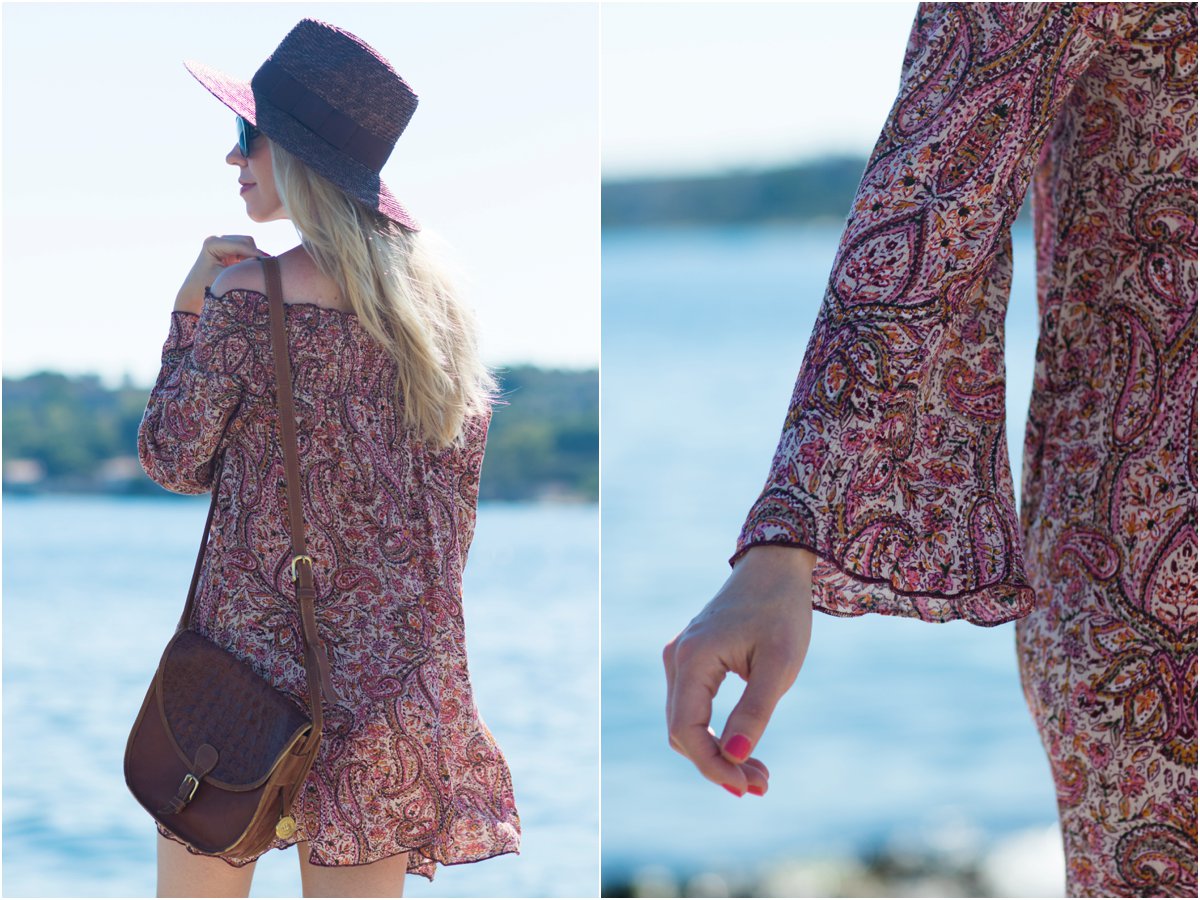 It was a little windy outside, so in case you couldn't tell from the other photos, this dress also has the prettiest bell sleeves.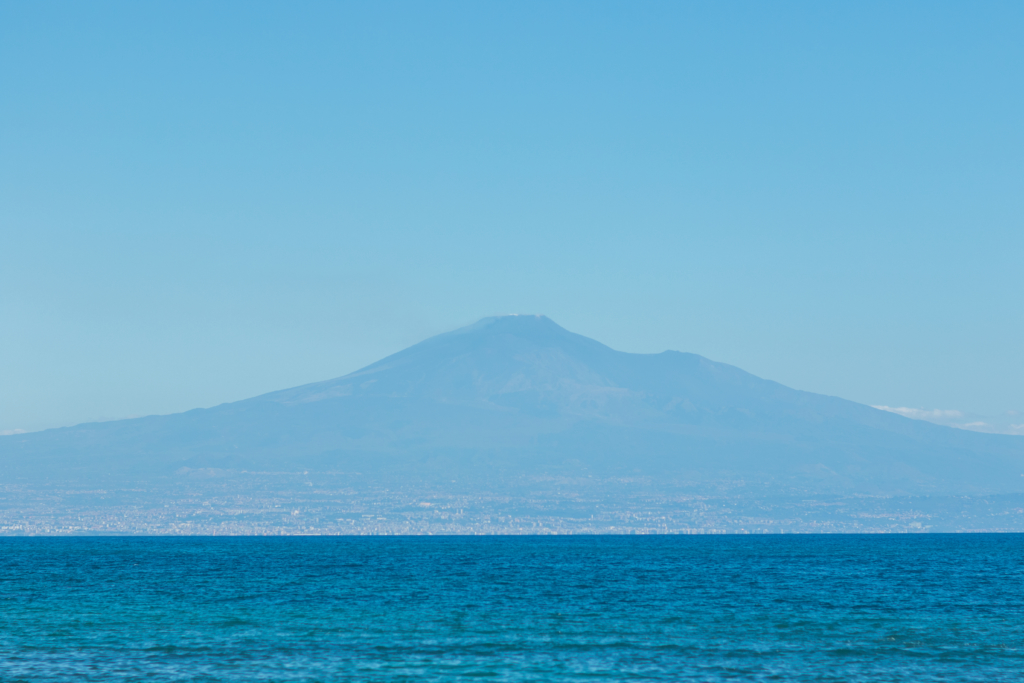 Hey there, Mt. Etna!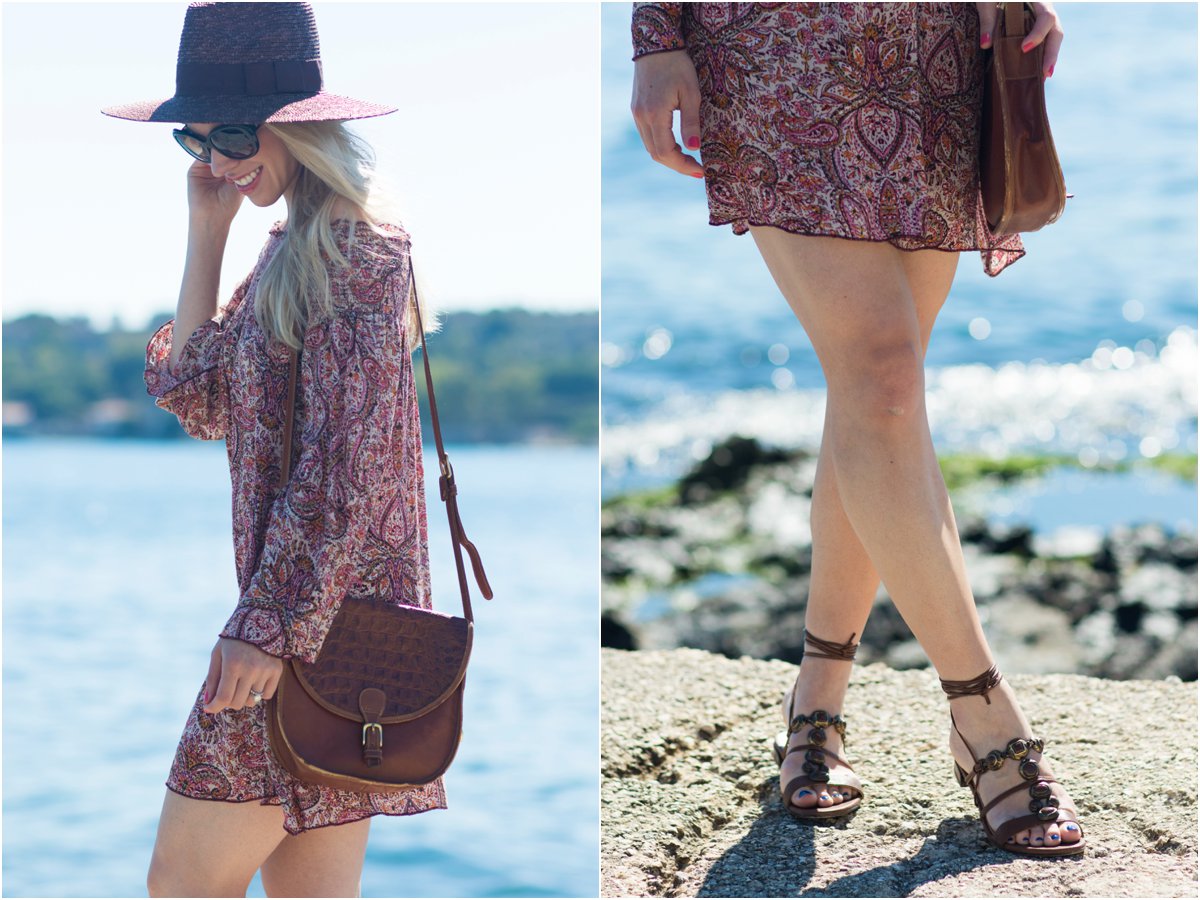 What are your tricks for transitioning your favorite summer dresses into fall?
Shop the Post
Linking with The Pleated Poppy & Color and Grace