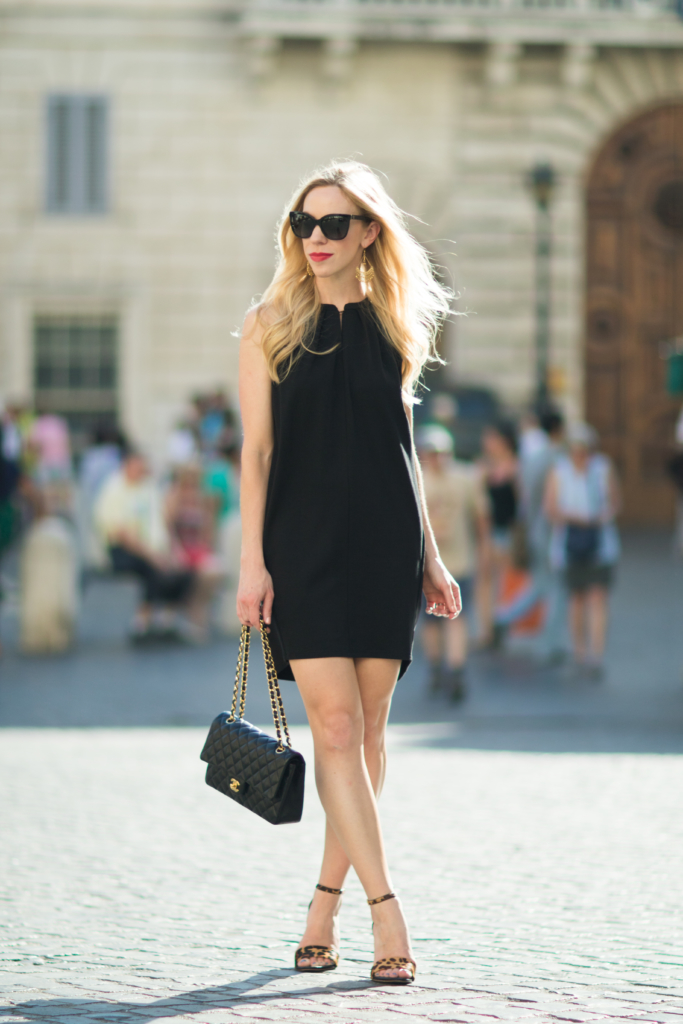 Hi there and I hope all of you enjoyed the weekend! The heat and humidity is way up now, so other than getting out early in the morning to take blog photos, my husband and I basically hid inside our apartment with the A.C. on until it cooled off in the evening.
I always love trying new hair and beauty products, and occasionally I have the opportunity to attend demonstrations at Accademia L'Oréal, a beauty school here in Rome. Luckily, the academy's director remembered how much I love Redken hair products, so I was especially excited for an invitation to their event last week to learn about new volumizing products for beachy summer waves and test them out for myself (these photos were taken before I had my hair styled!)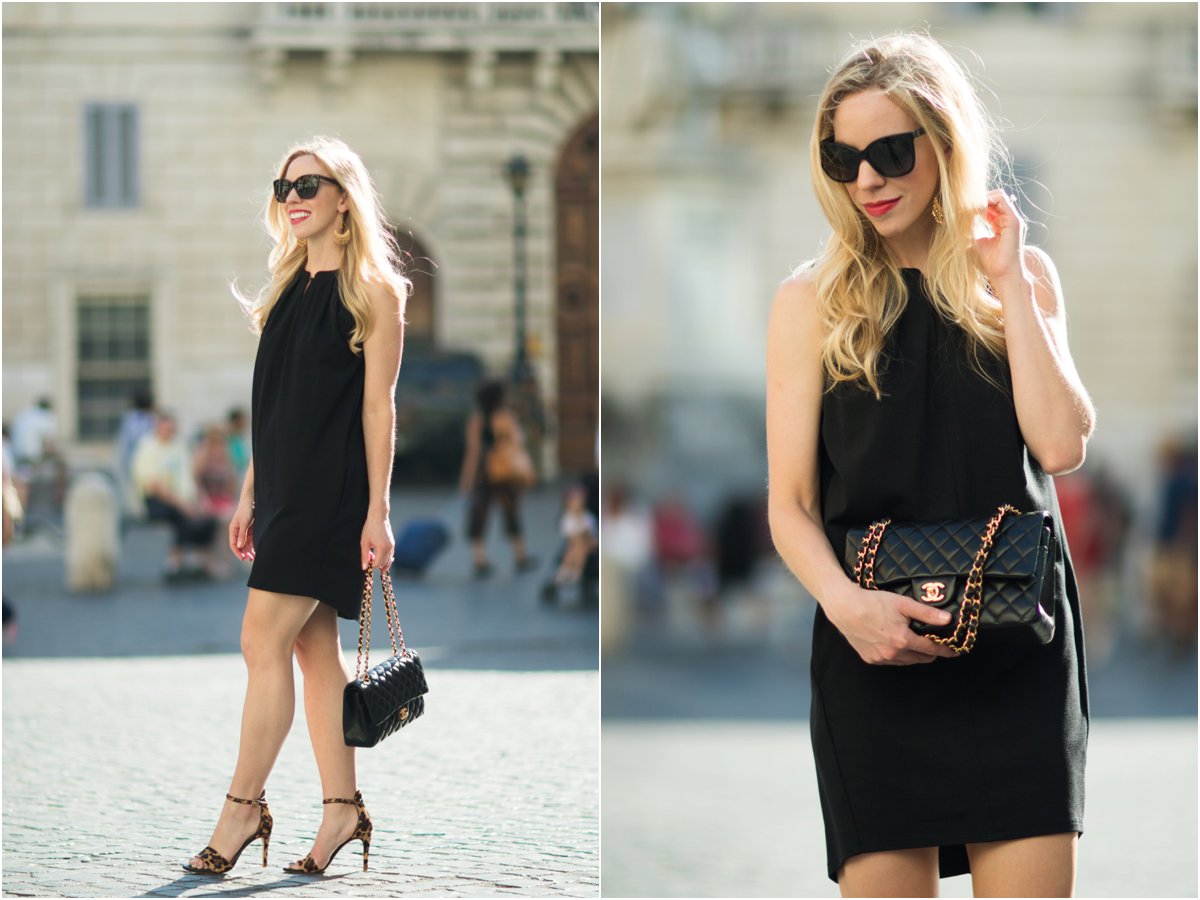 I always enjoy the chance to get a little dressed up, and this time I went with a classic LBD in the form of a trapeze dress. I love how easily this one can be dressed up or down depending on the footwear, and leopard sandals gave this look a little sass for the evening. Additionally, the loose fit is ideal for hot summer weather.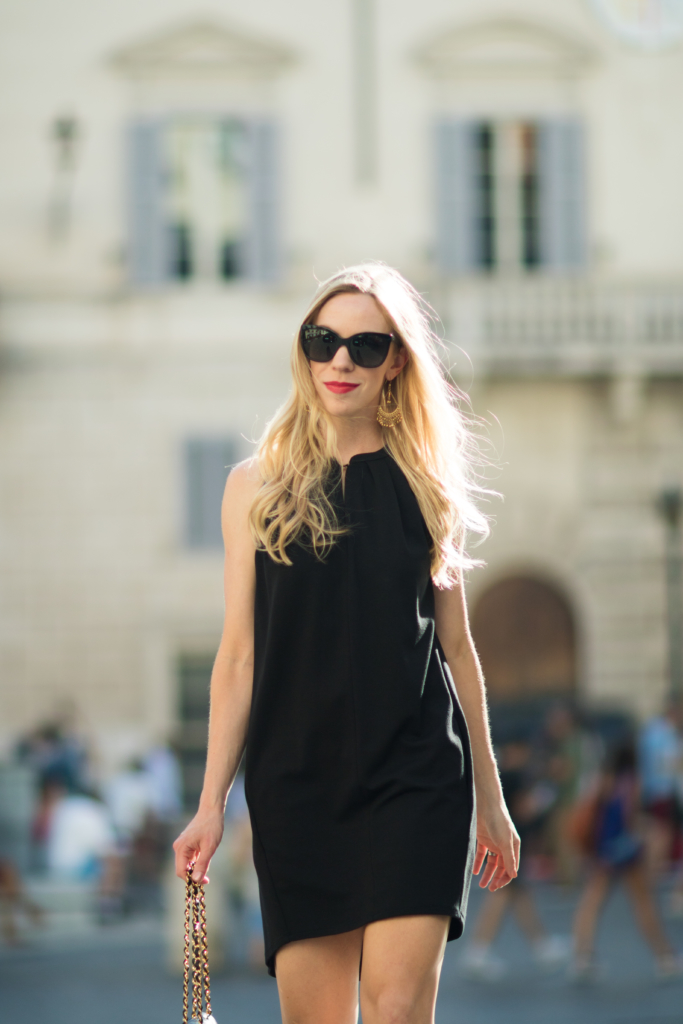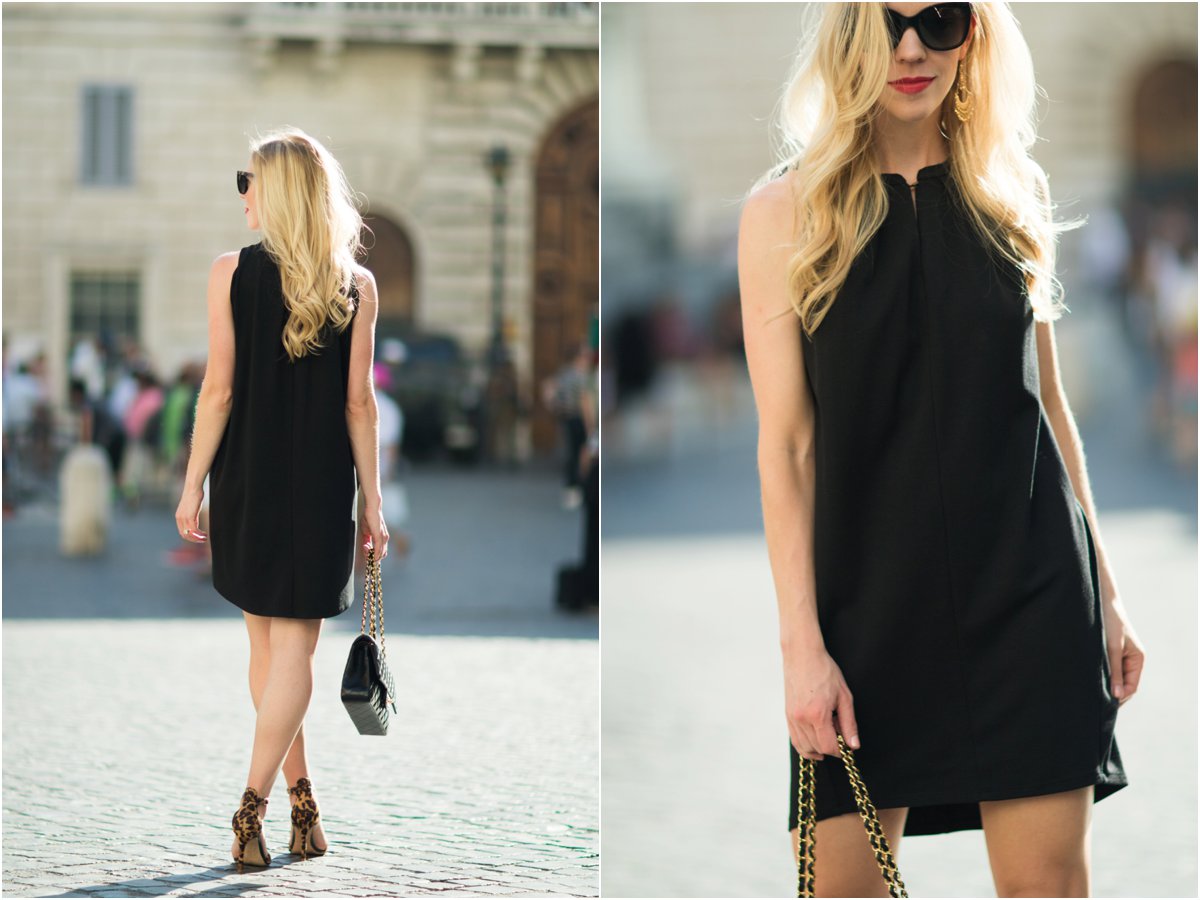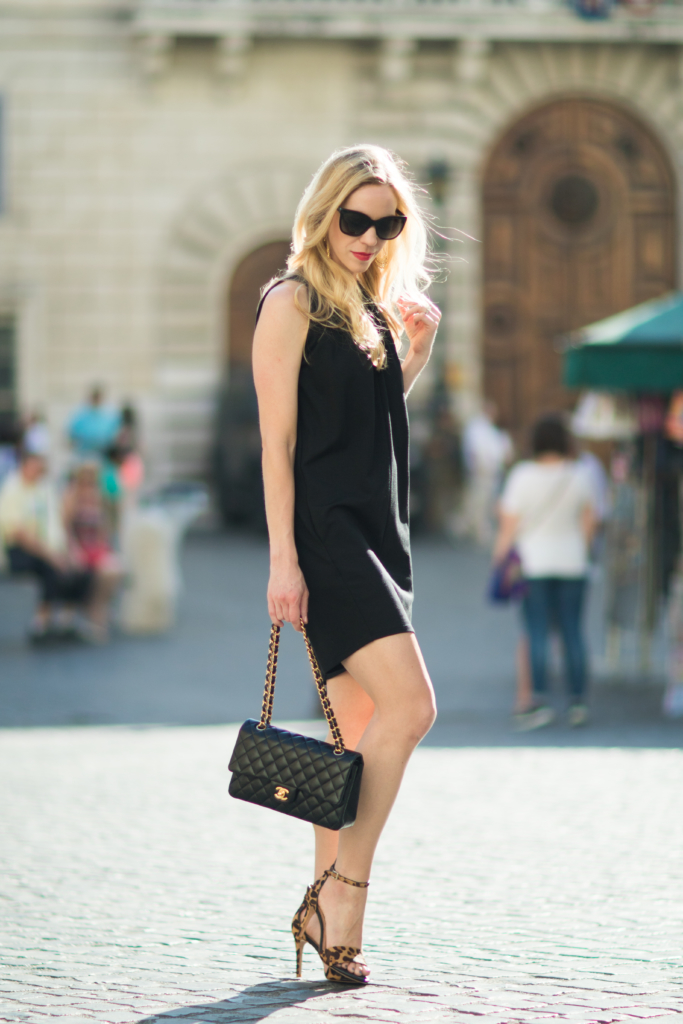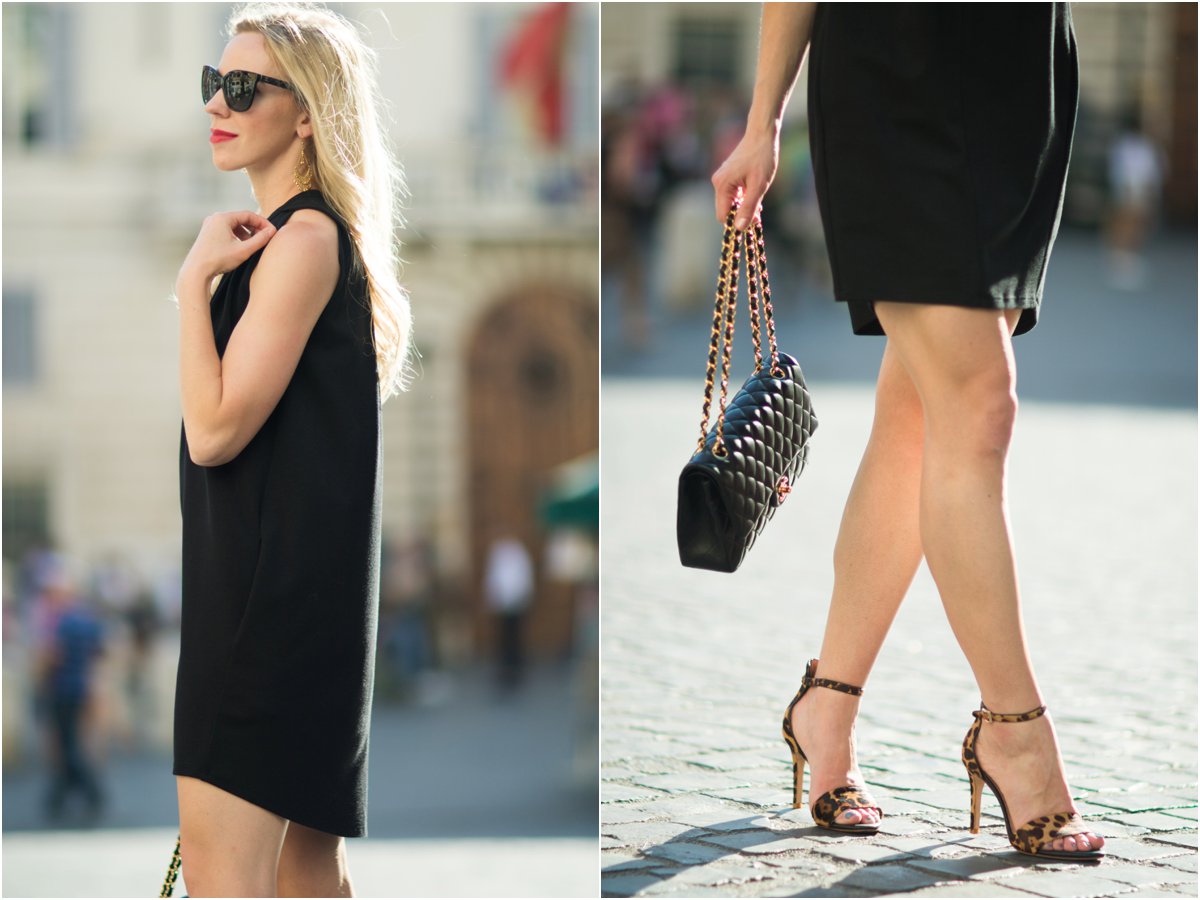 A ladylike bag, gold chandelier earrings, and classic red lip were all it took to complete this simple yet elegant look.
Outfit Details
Get the Look:
Beachy Waves Tutorial with Redken
For this section, I'll be taking you step-by-step through the entire process to explain how my stylist created the perfect beachy textured waves using Redken's new Beach Envy Volume line, and you can shop the products from the tutorial below!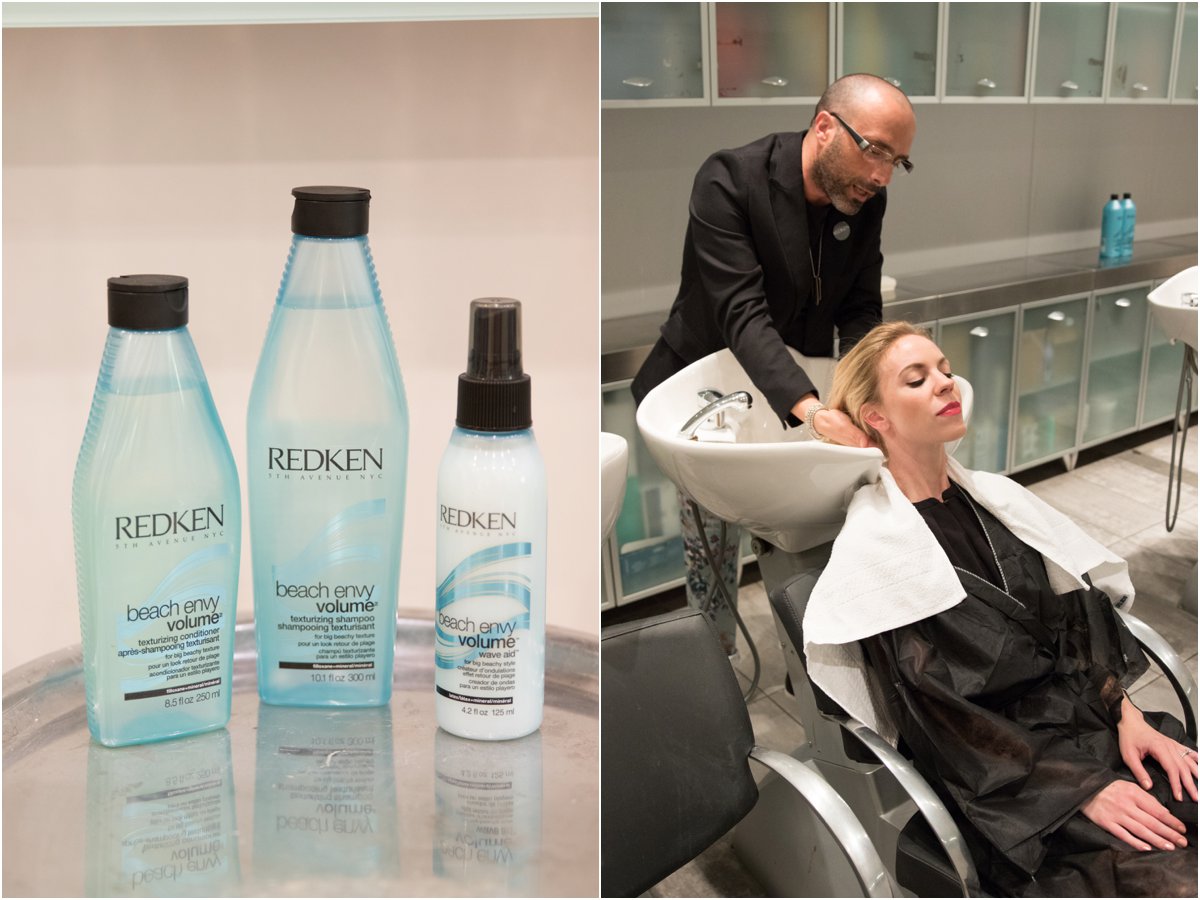 Step 1:
Shampoo and condition hair using Beach Envy texturizing shampoo and conditioner. If your hair is fine like mine, only use a small amount of shampoo and do not repeat a second time (doing so can create too much texture and make hair unmanageable).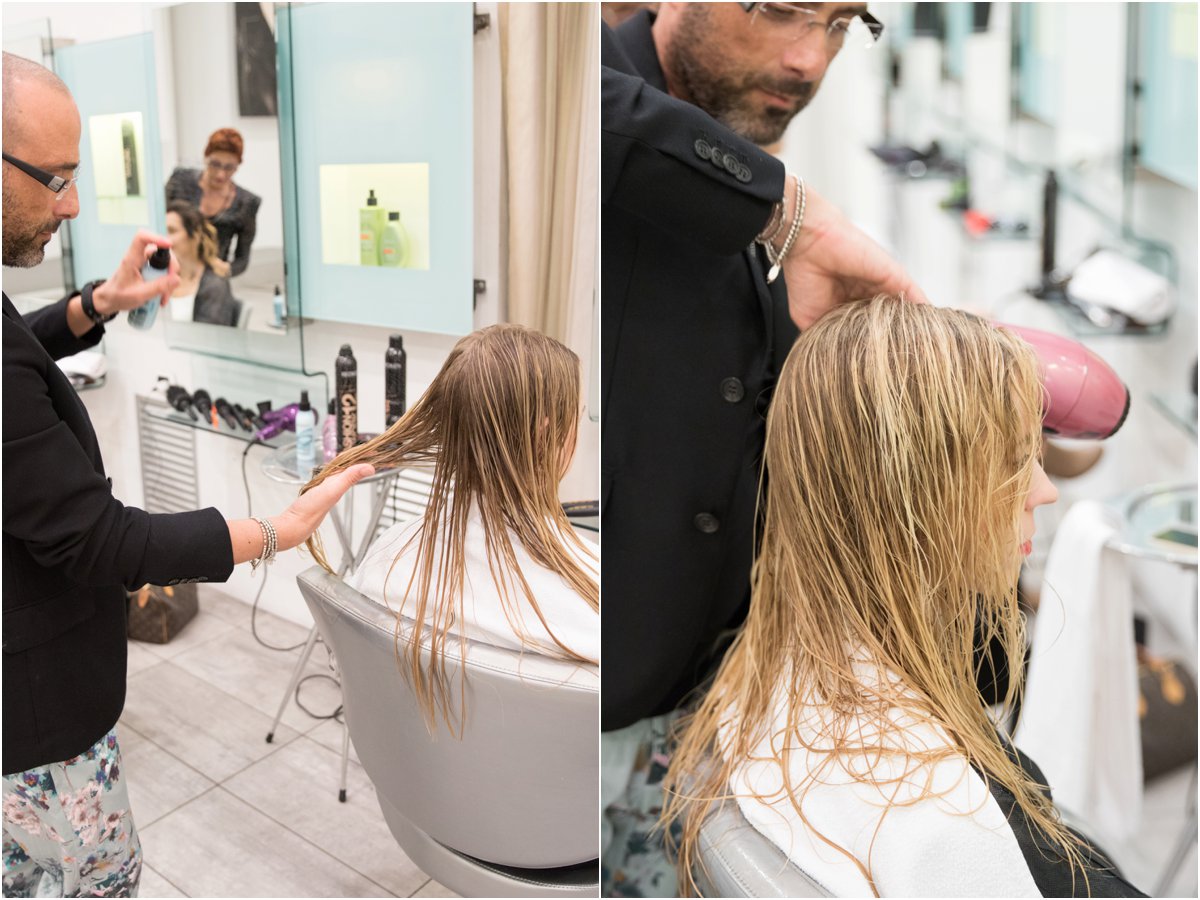 Step 2:
Lightly mist hair with Beach Envy Wave Aid spray. The key to preventing the dreaded 'crunchy hair' effect is to hold the bottle at least 12 inches away from your head, or you can spray product directly into your palm and lightly distribute through hair (this is what I do because it's more precise). I had actually already purchased this spray before the event, but had been using it incorrectly before my stylist demonstrated. Proper application makes all the difference for it to work effectively!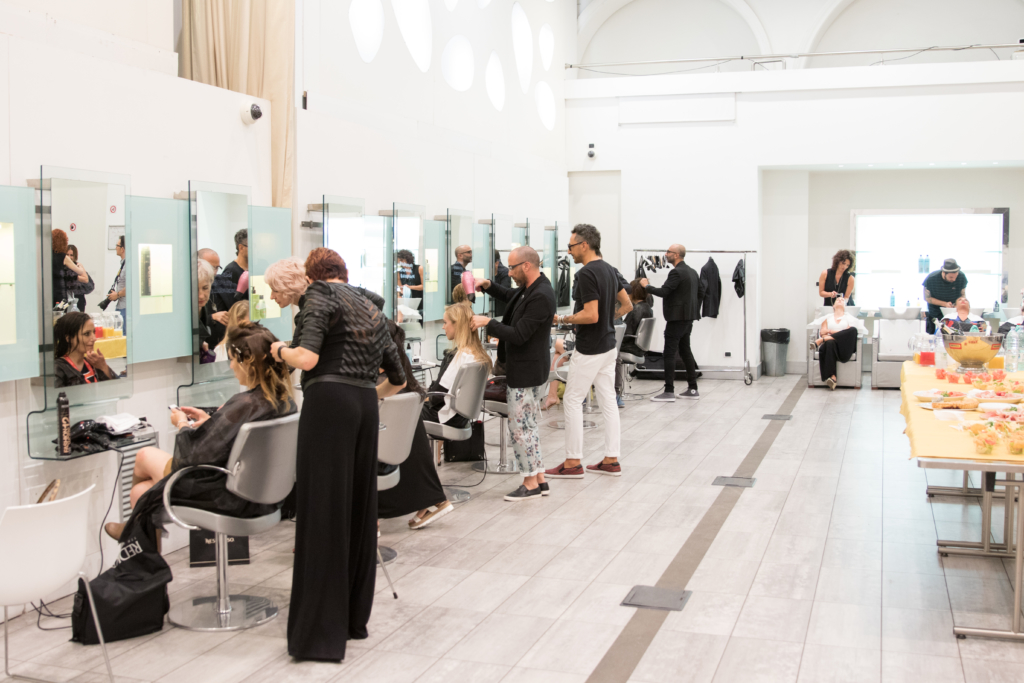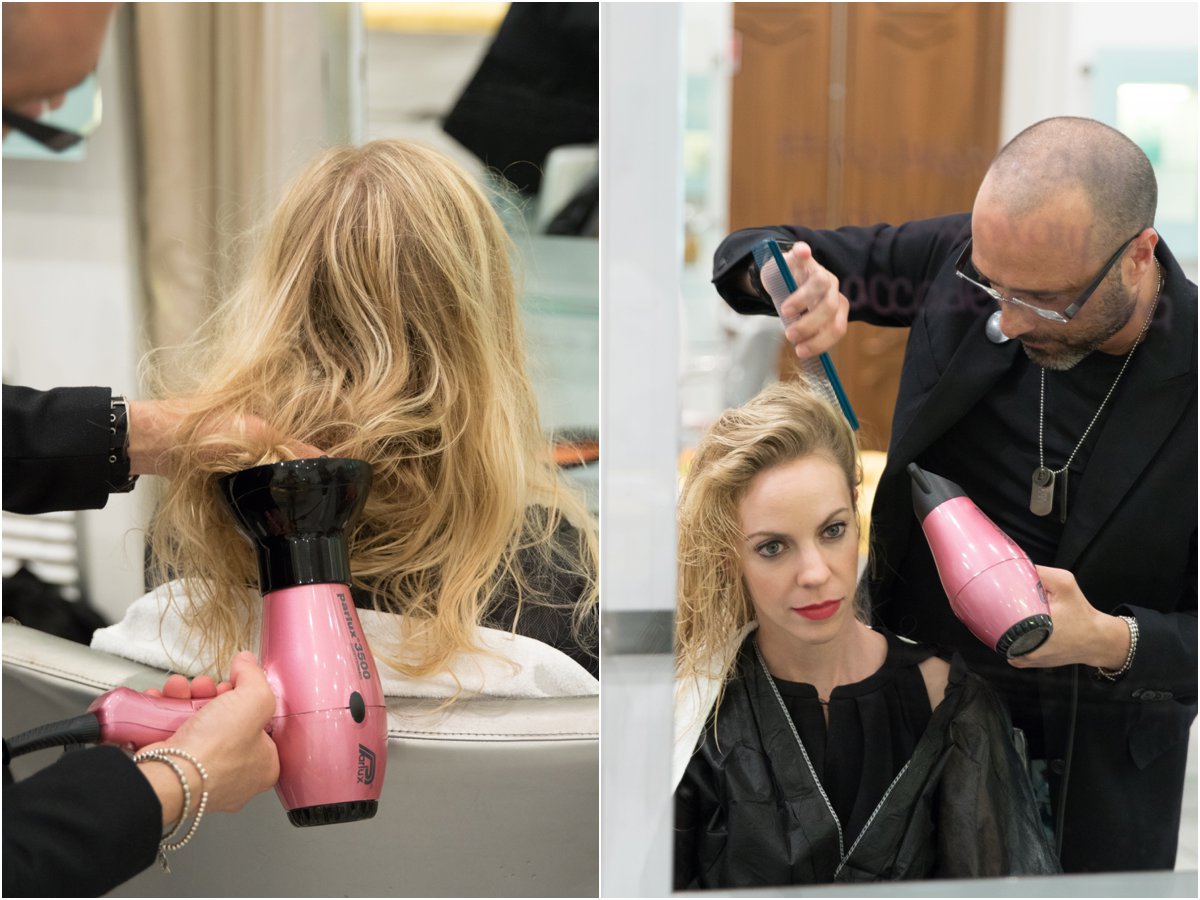 Step 3: 
Dry hair using a diffuser attachment to lessen frizz and encourage soft waves. Add volume to roots using a fine tooth comb or thermal brush (he used both on my hair).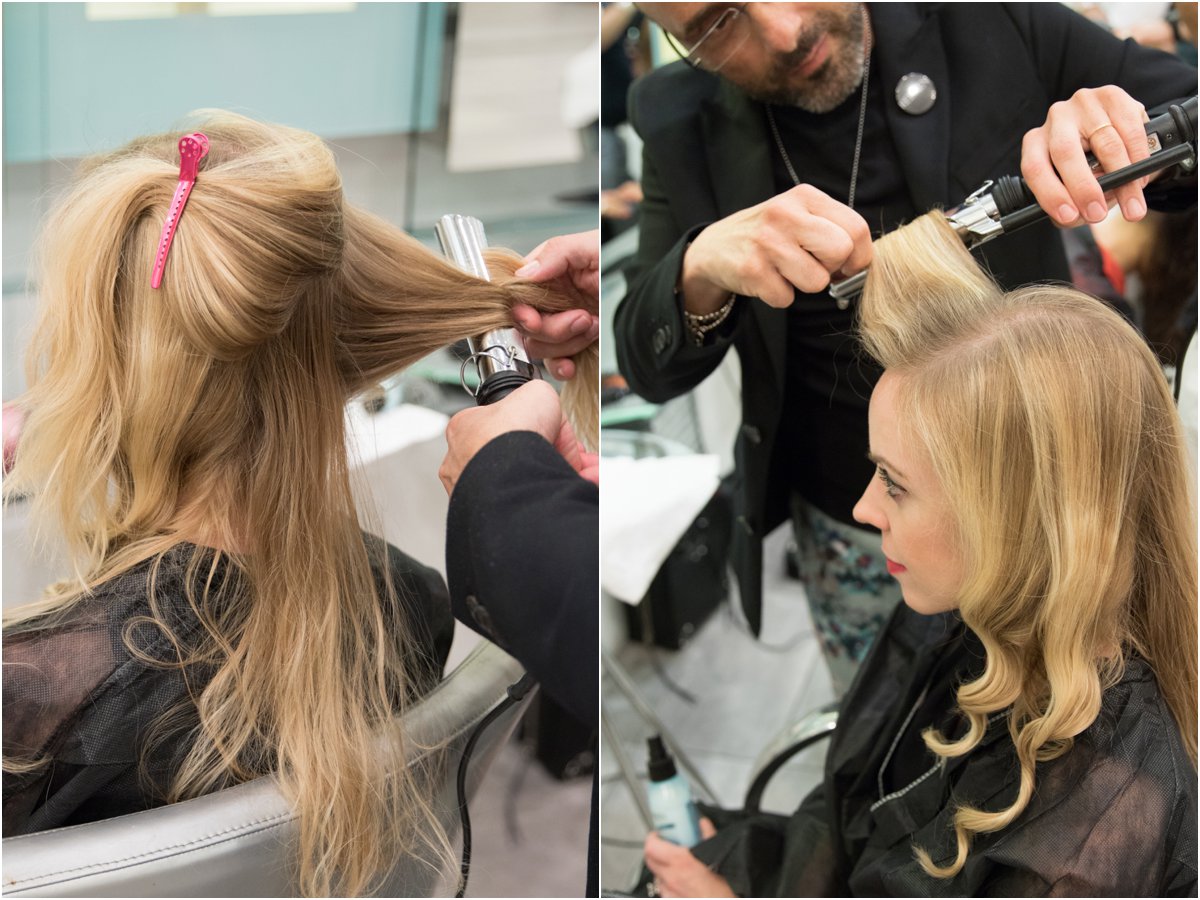 Step 4:
Lightly mist hair with Beach Envy Wave Aid spray again and curl hair for more precise waves (we used a 1 inch iron for tighter curls). This step is optional—hair can also air-dry for a more casual 'beachy' look.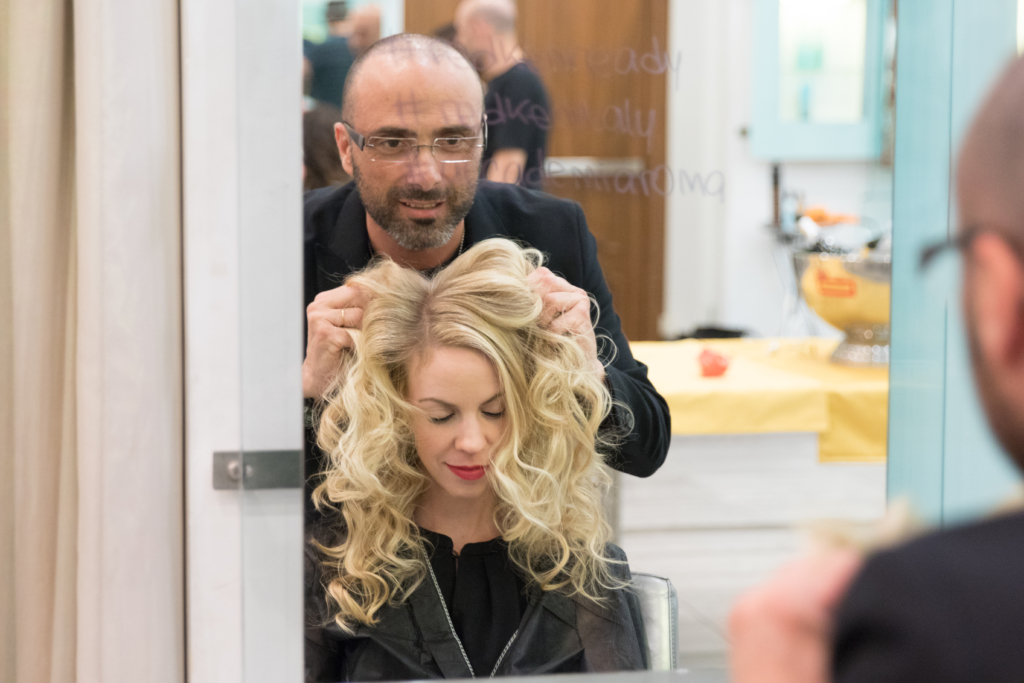 Step 5: 
Finger comb or brush hair to loosen the curls for more natural style. Lightly mist with finishing spray if desired to give hair more texture and hold.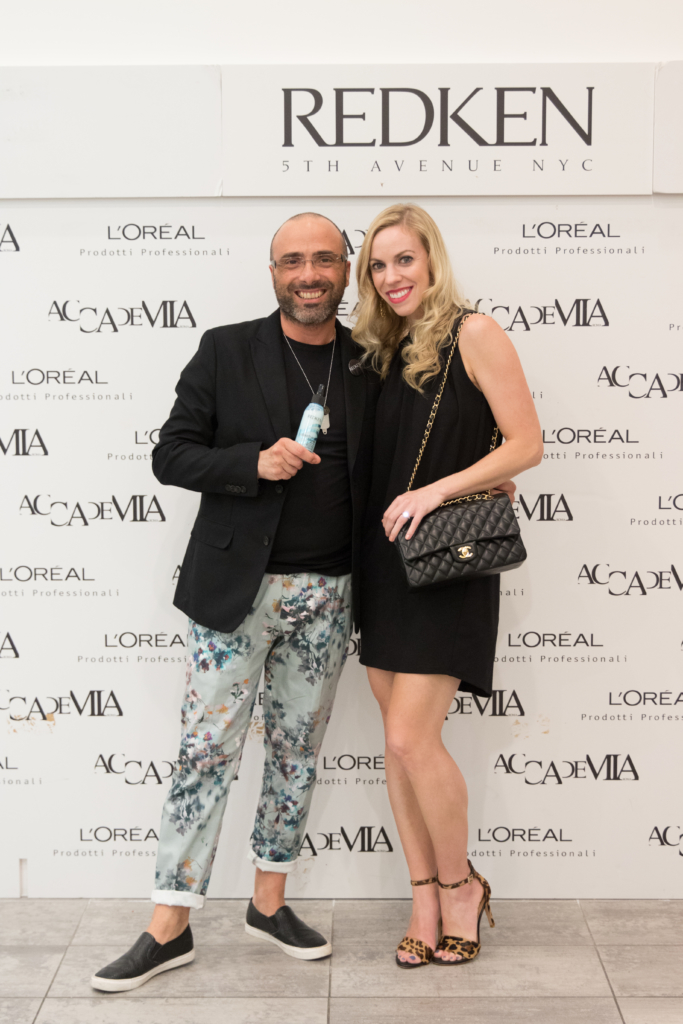 I loved the results from my styling experience and the instant texture and body these volumizing products gave to my fine locks (my hair even felt thicker immediately after shampooing). This is one hairstyle I'll definitely be recreating all summer long!
Get the Look: