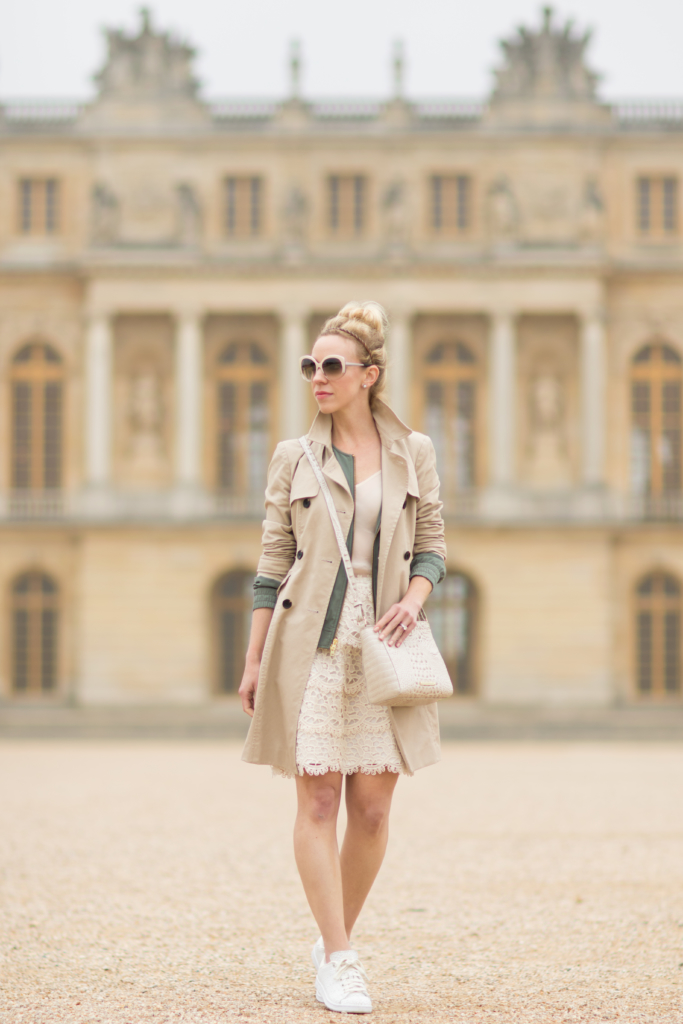 During the second half of our trip to France, we stayed with family friends in the town of Chambourcy, which is about a twenty-minute drive outside of Paris. Their home happens to be conveniently located near the Palace of Versailles, which was on our list of places to see. My husband had already been to Versailles and was really hoping I'd get to see the inside of the palace, but since there was a line of people that was at least a few hours wait when we arrived, we decided to tour the gardens instead (which still took all morning because the grounds are huge!)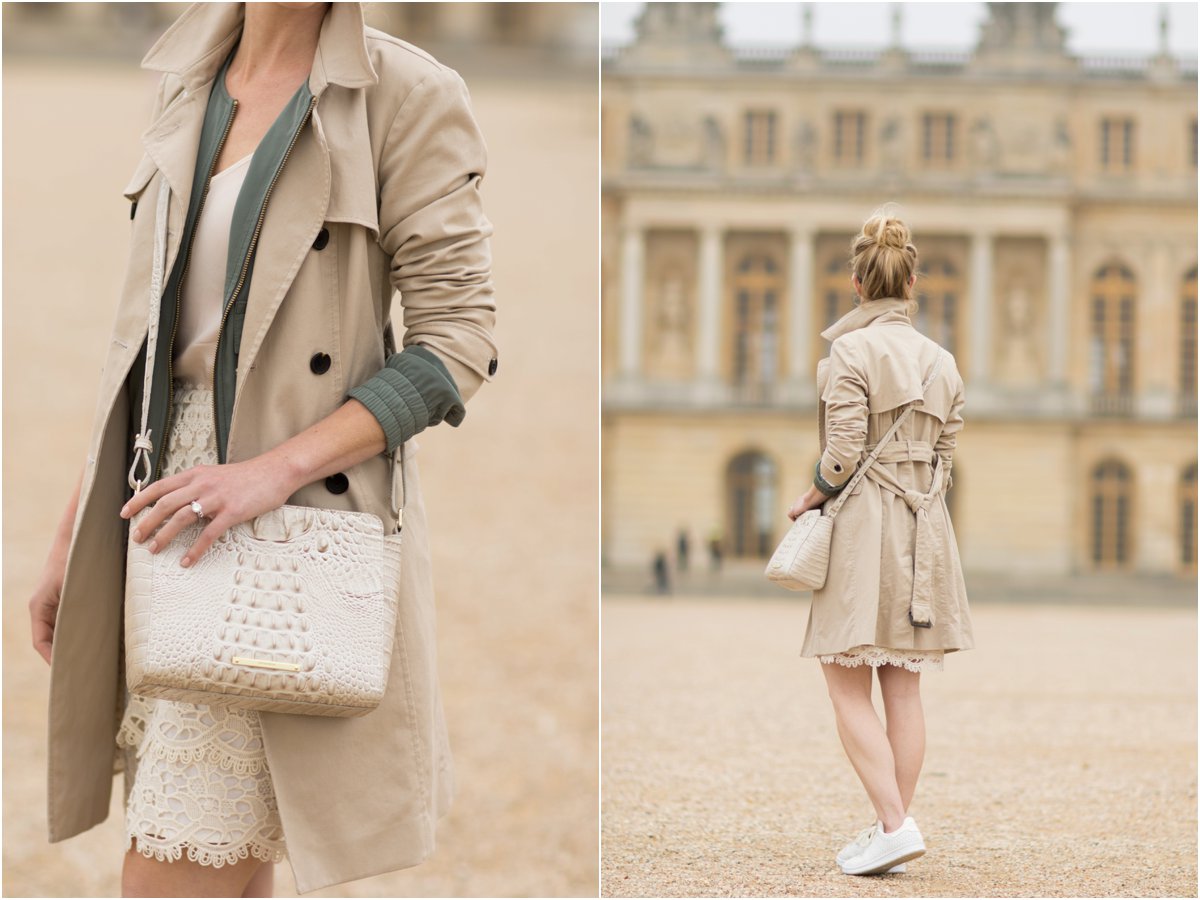 I was going to wear this outfit minus the trench coat, but the weather ended up being very chilly and damp. I love layered looks, though, so I think this ended up being better than I originally planned.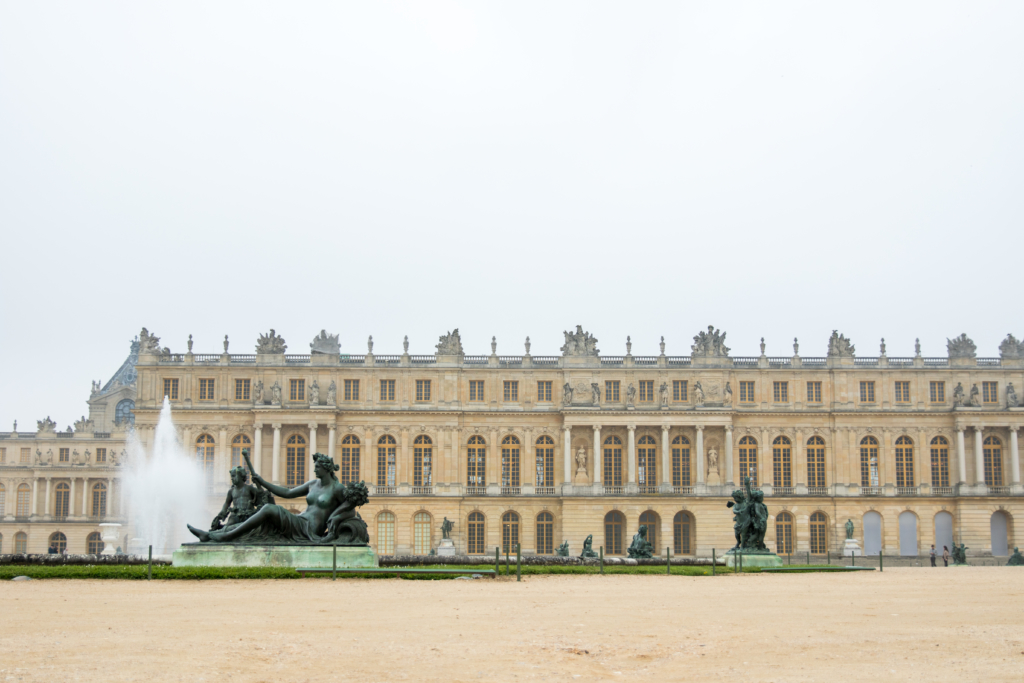 This shows part of the palace facing the gardens (unfortunately way too enormous to be entirely captured with our camera lens!)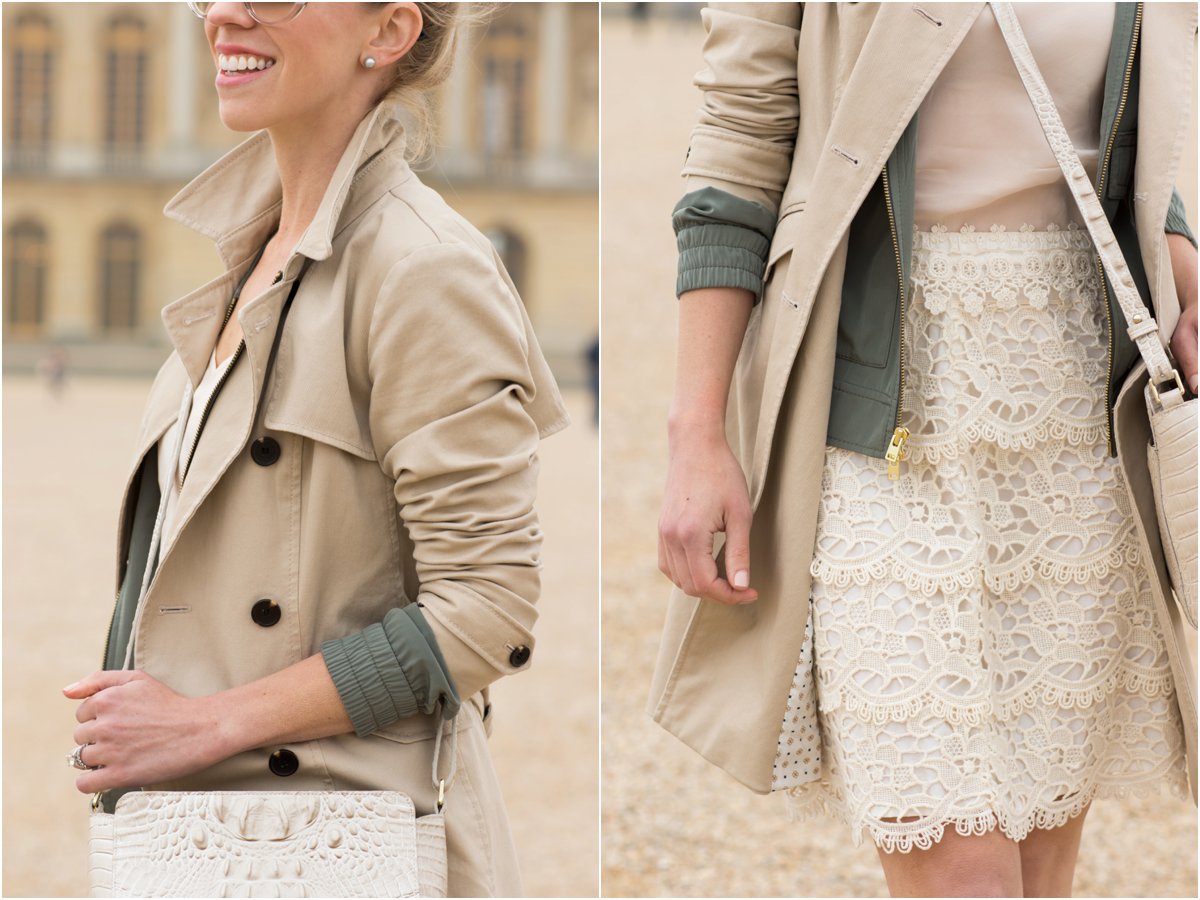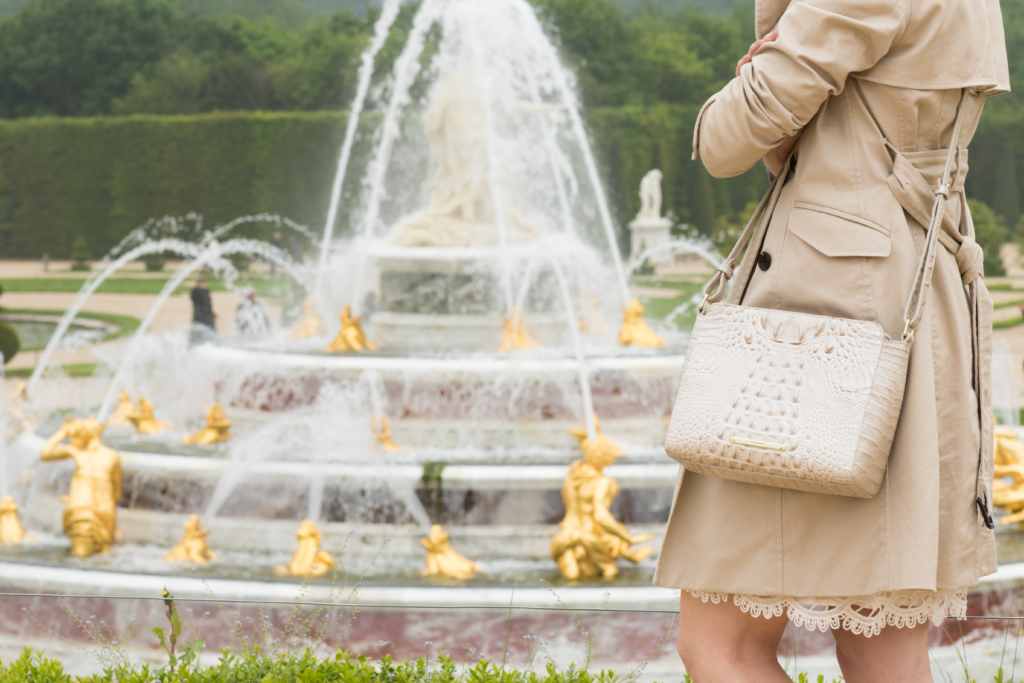 This textured bag from Brahmin completed my neutral outfit and fit right in with the elegant garden setting. Crossbody styles are the best for days when I'll be doing lots of walking and sightseeing.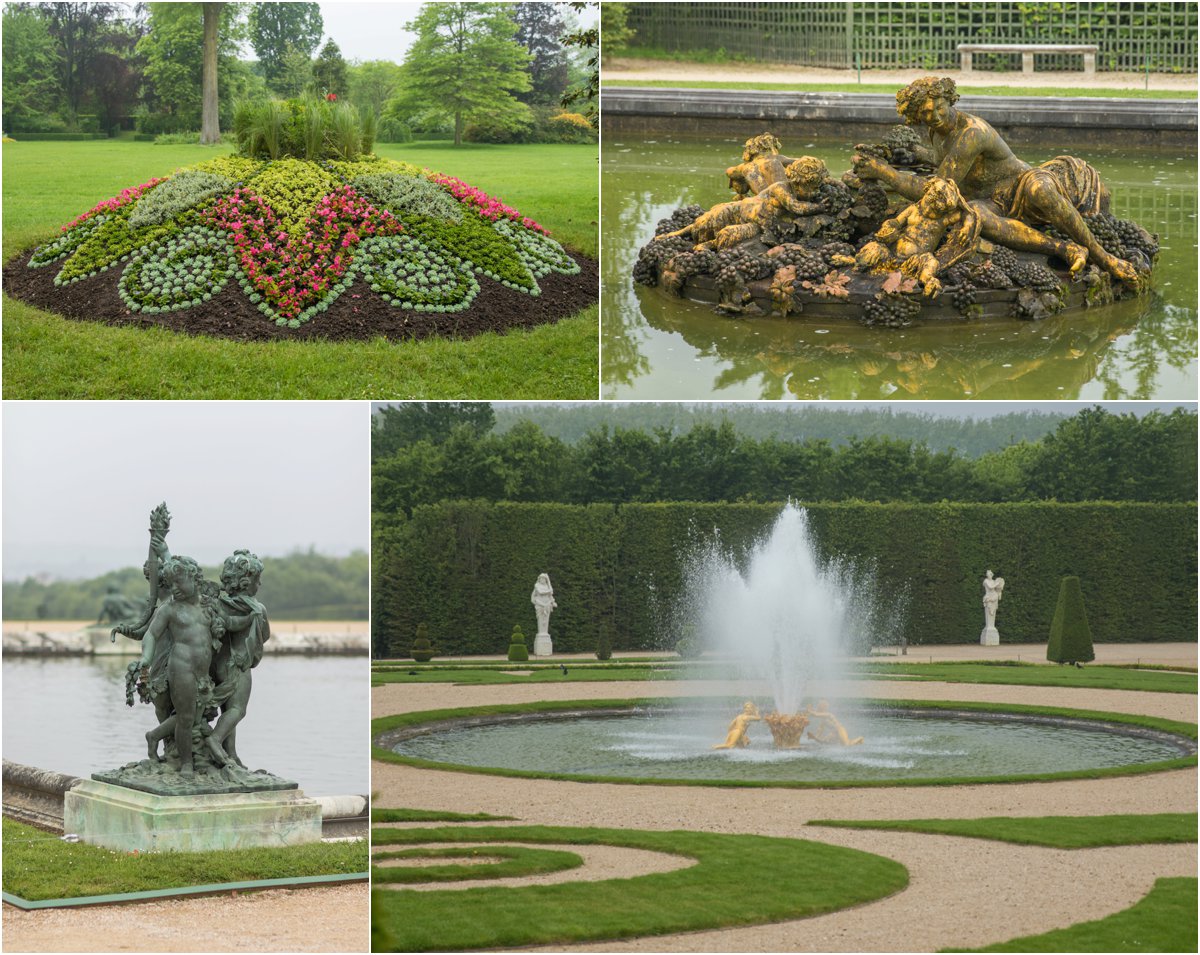 As you can tell, there is no shortage of opulence in the gardens of Versailles–I can't even remember how many fountains we saw! As a wine lover, one of my favorite statues was Bacchus surrounded by grapes (top right).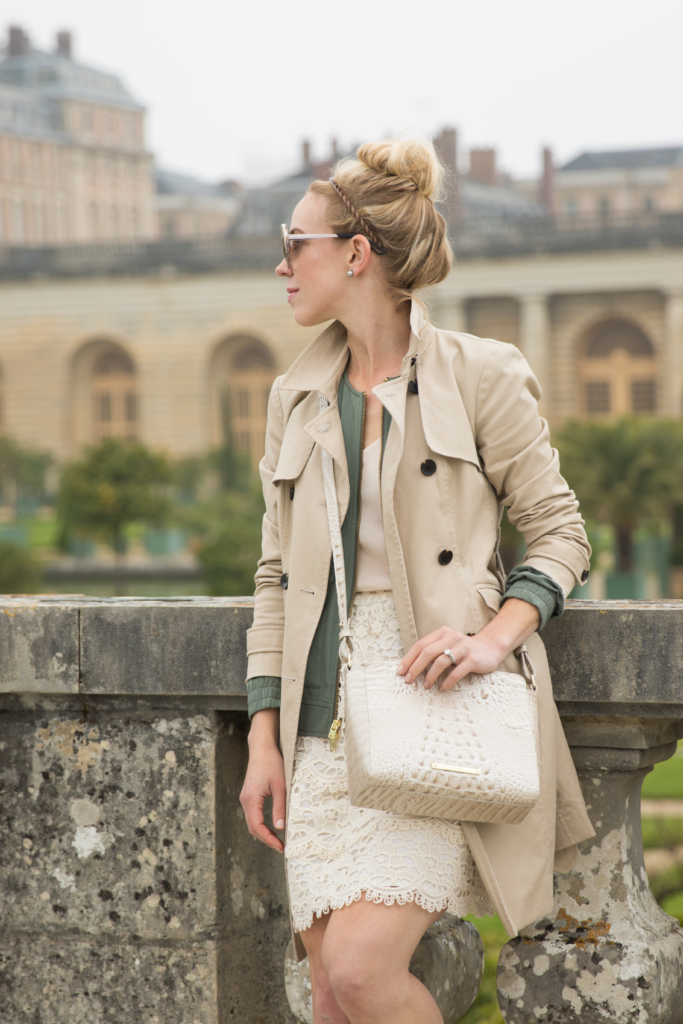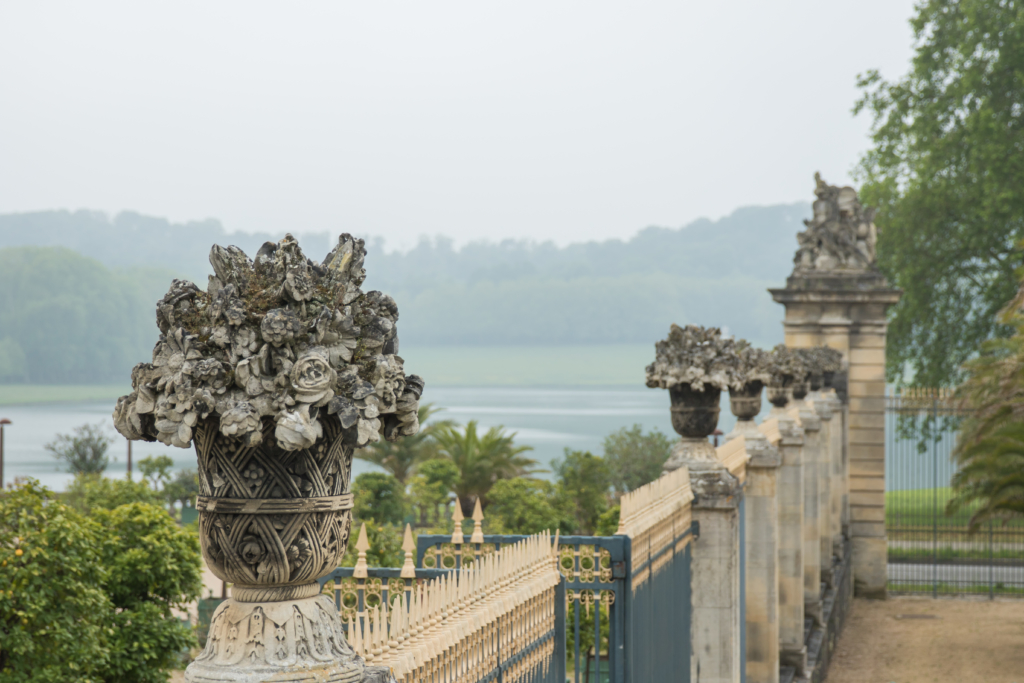 On the south side were some amazing views of the palace lake and more gardens, including one devoted entirely to citrus fruit trees.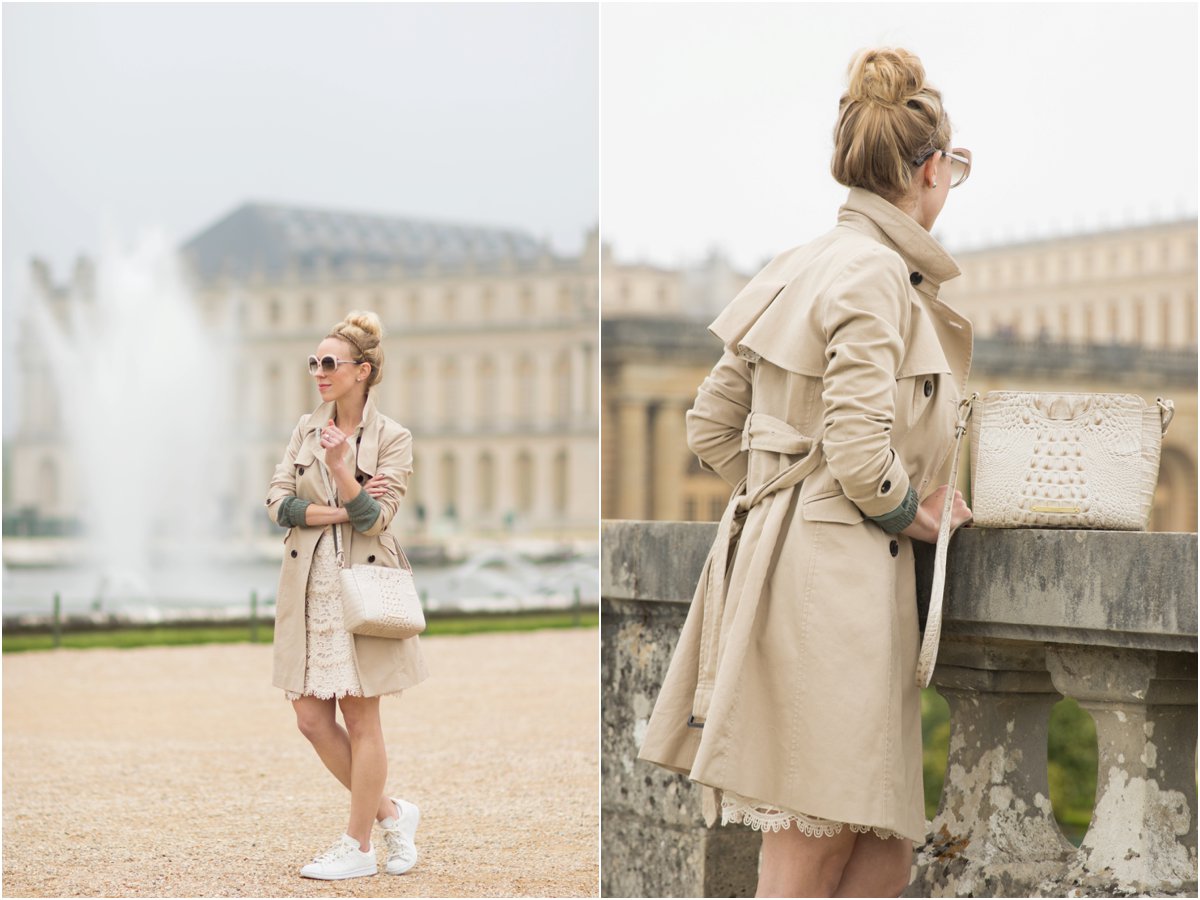 I have a feeling this won't be our last visit to Paris, so I'm hopeful that next time I'll be able to get the full tour of Versailles. I hope all of you have a wonderful weekend ahead, and as always, thank you so much for reading!
Thank you to Brahmin for sponsoring this post!
Linking with Living in Color, Stylin' in St. Louis, Happiness at Mid Life, Doused in Pink, Posh Classy Mom & Rachel the Hat