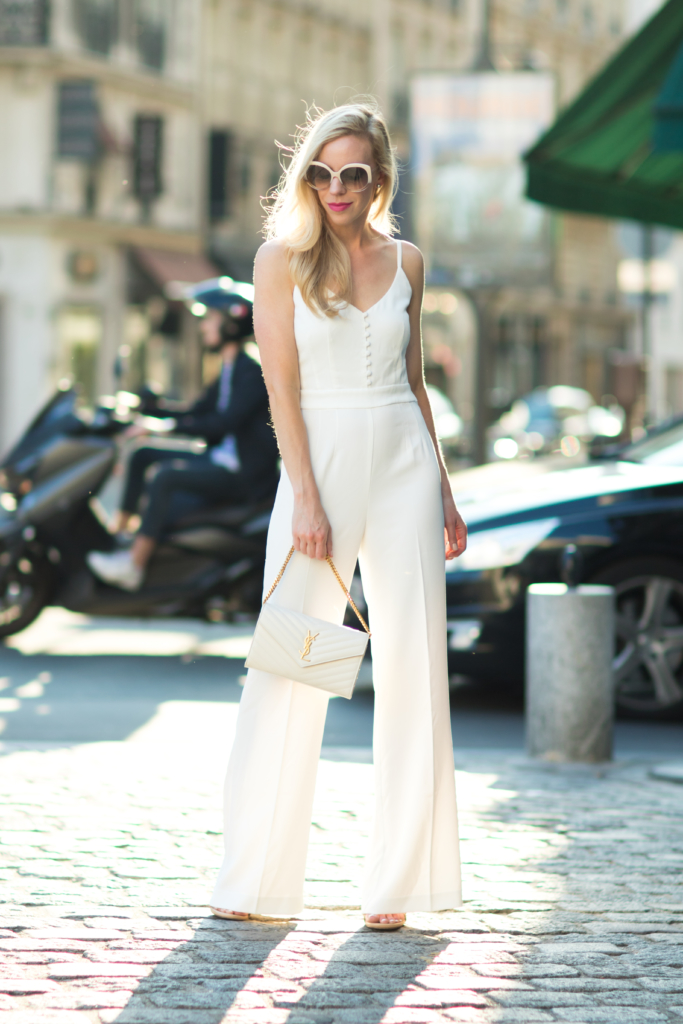 I love trying new food, so one of my top priorities last week in France was to sample some regional dishes. My husband and I never research restaurants before traveling anywhere; it's not that I don't think it's a good idea, we just never seem to make time to do it before we leave. But it's also kind of fun to wander around and see what we discover along the way. In Paris, we stumbled on a Corsican restaurant near the place we stayed and enjoyed a fantastic meal. Corsica is a small French island in the Mediterranean Sea to the west of Italy, so some of the dishes had an Italian influence, like the risotto I ordered. While dinner was amazing, I think my favorite part was trying the Corsican wine!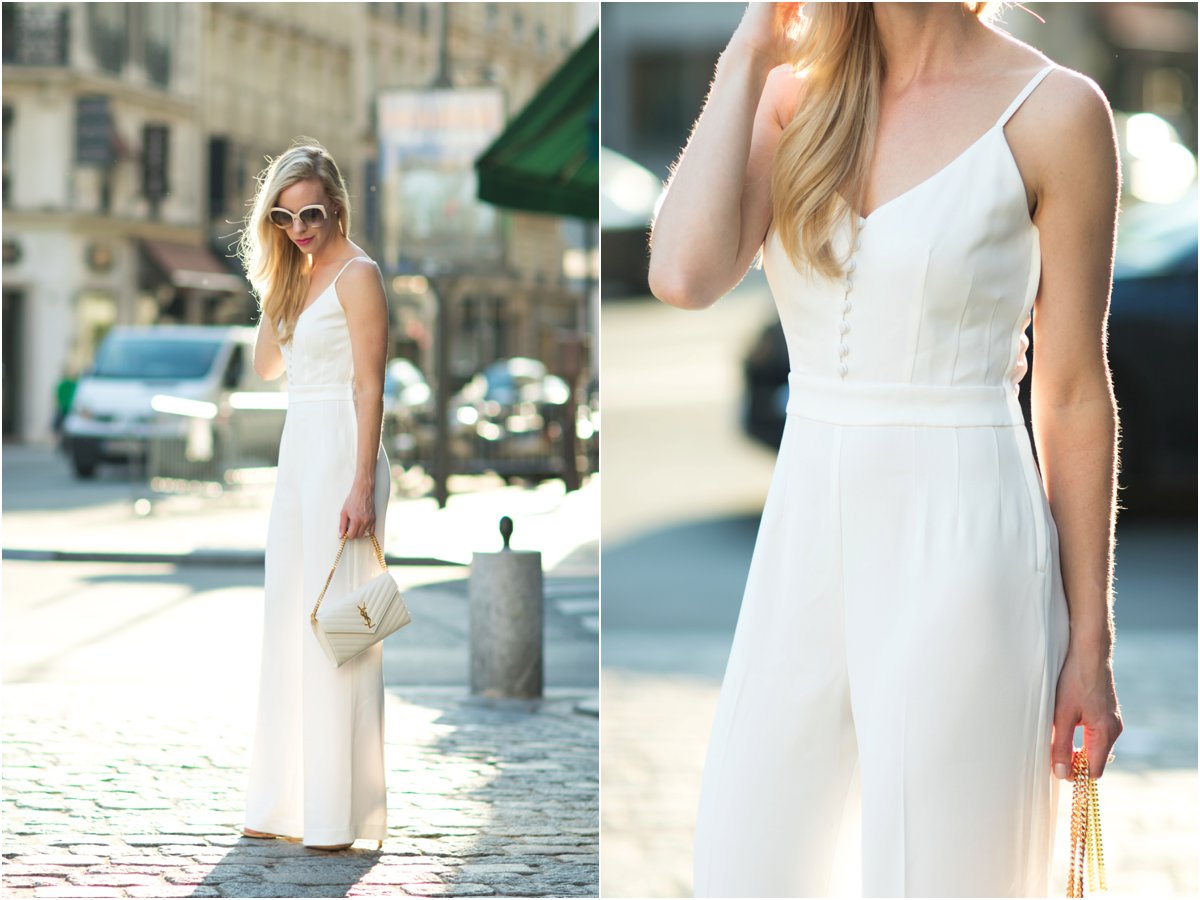 For our dinner date, I chose to wear an all-white ensemble as an alternative to the dark colors I usually reserve for evening outings. I love how fresh an all-white outfit looks, especially for summer. This wide-leg jumpsuit has retro appeal thanks to the wide leg silhouette (style tip: adding high heels with wide leg pants gives a major height boost!) I had planned on adding another white element using a blazer, but it was actually warm enough that I didn't need it that evening.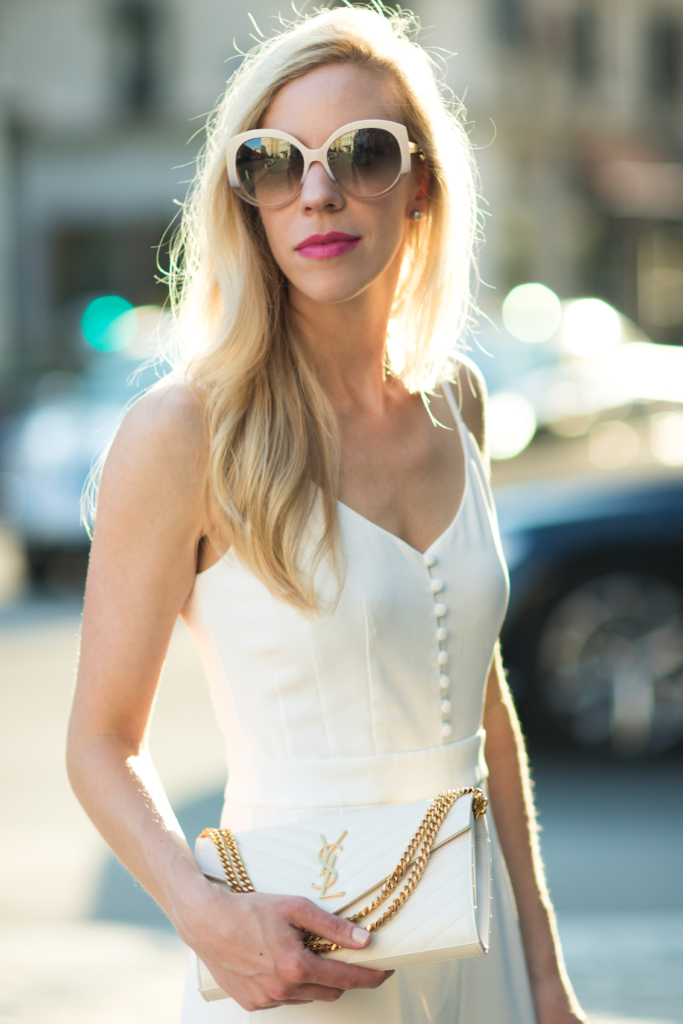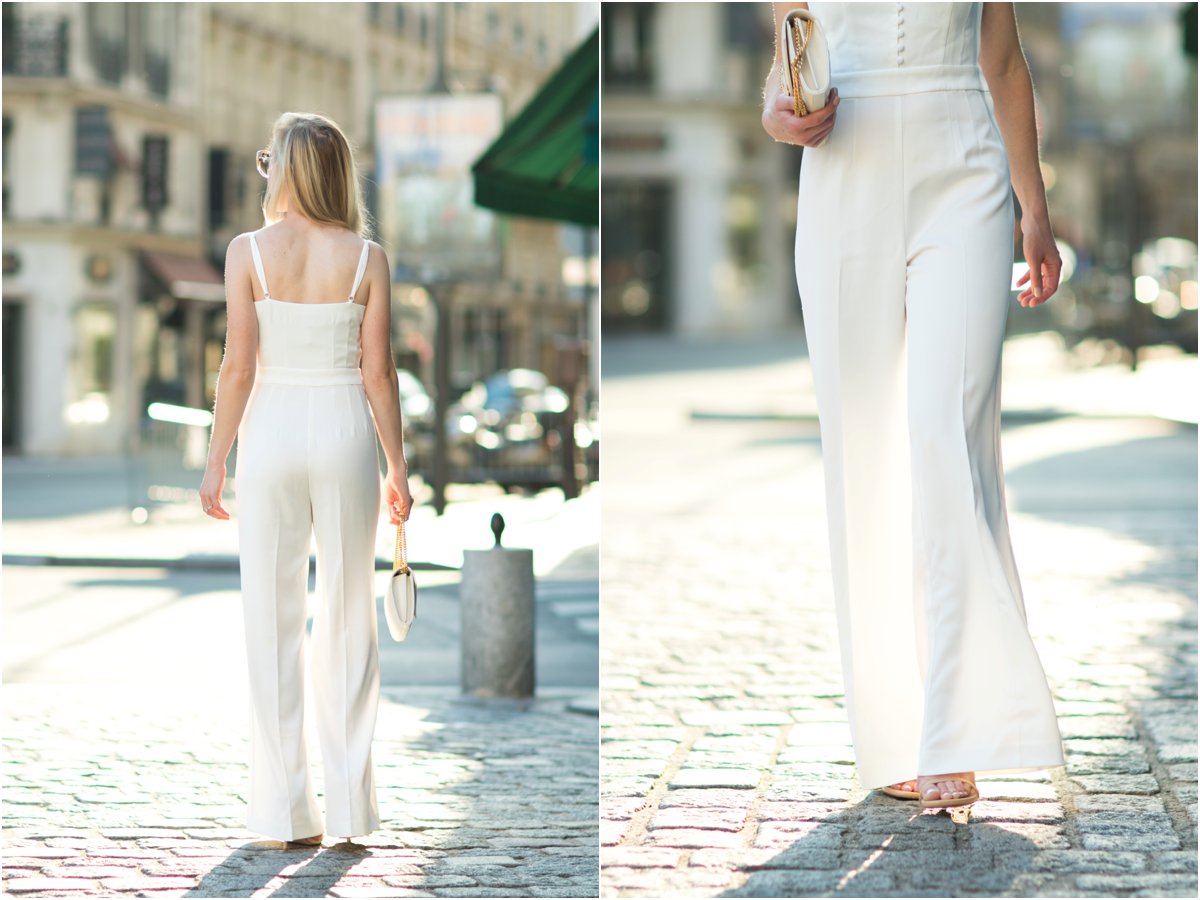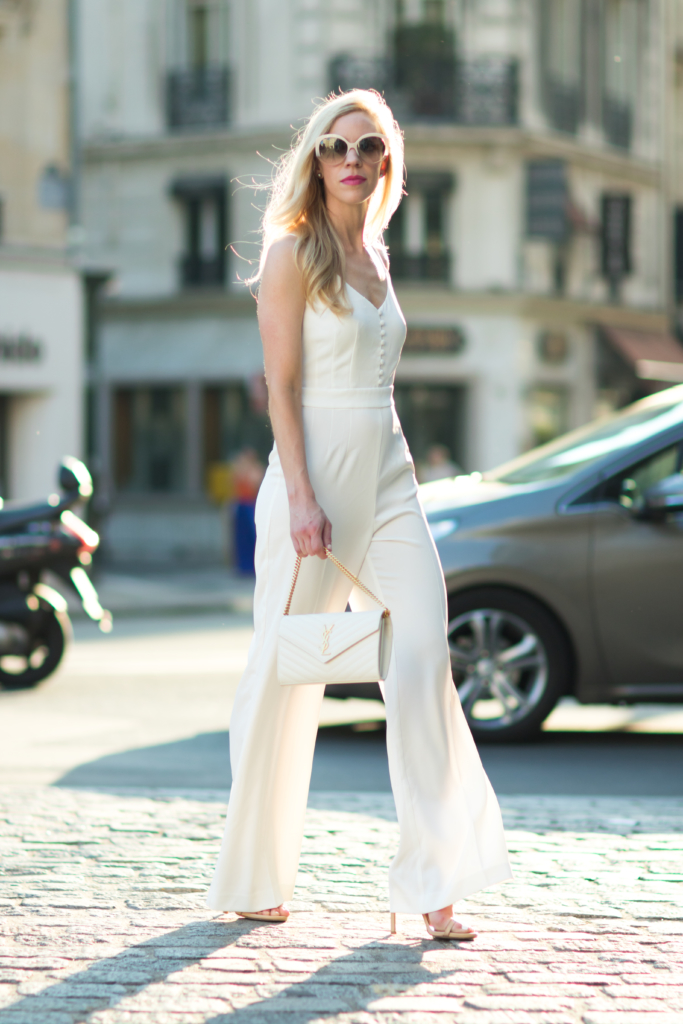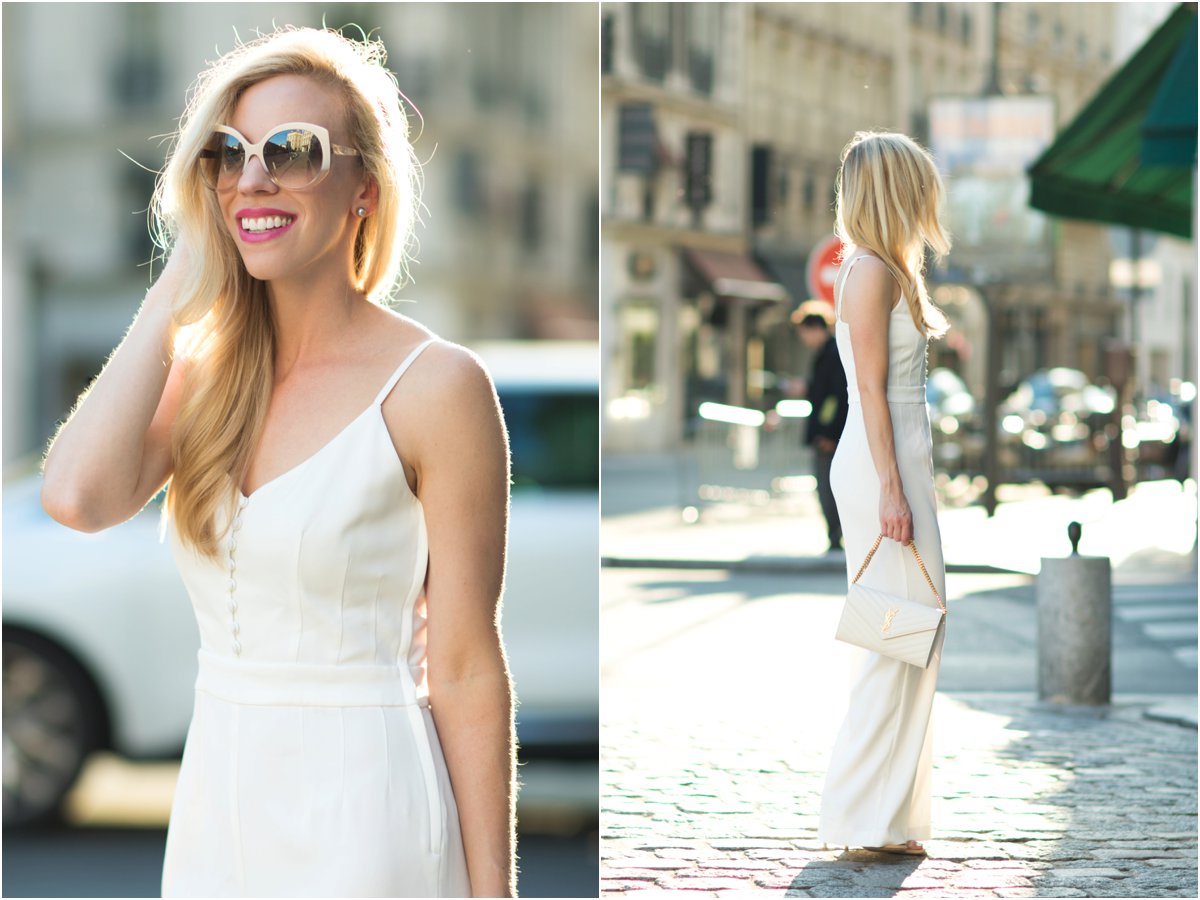 The best part about wearing a jumpsuit is the ease of being able to get ready quickly. All I had to do was add sunglasses, sandals, and my handbag, and I was ready to go in minutes—more time left to explore the streets of Paris! My husband and I had no idea how much later it stays light in the evening there. We thought we needed to rush to get photos taken before the sun set, but soon realized it doesn't get dark until almost 10 P.M. this time of year—crazy!
Linking with Chic Street Style & Color and Grace