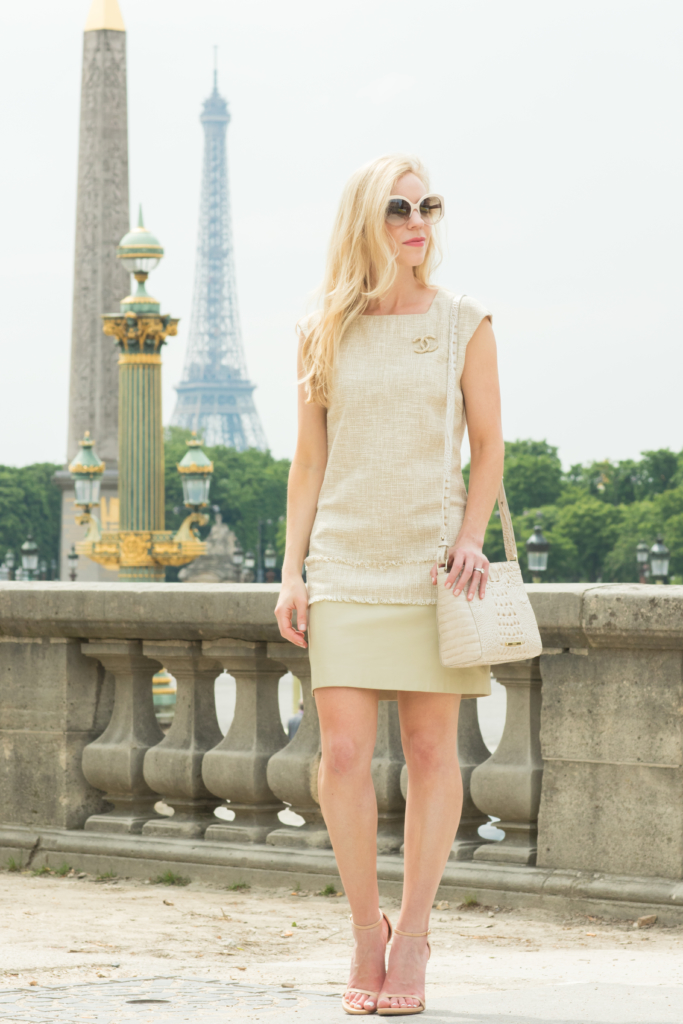 Hi everyone—or should I say 'bonjour'? I'm back from France and can't wait to share more about what we did, as well as the looks I wore during our travels. Every time I go somewhere, I find myself channeling the atmosphere of that particular place into the outfits I put together. From its old-world architecture to luxury storefronts showcasing the latest styles, Paris is an incredibly unique city that seamlessly combines classic and modern beauty, which inspired me to pack a mix of vintage and new pieces for my trip.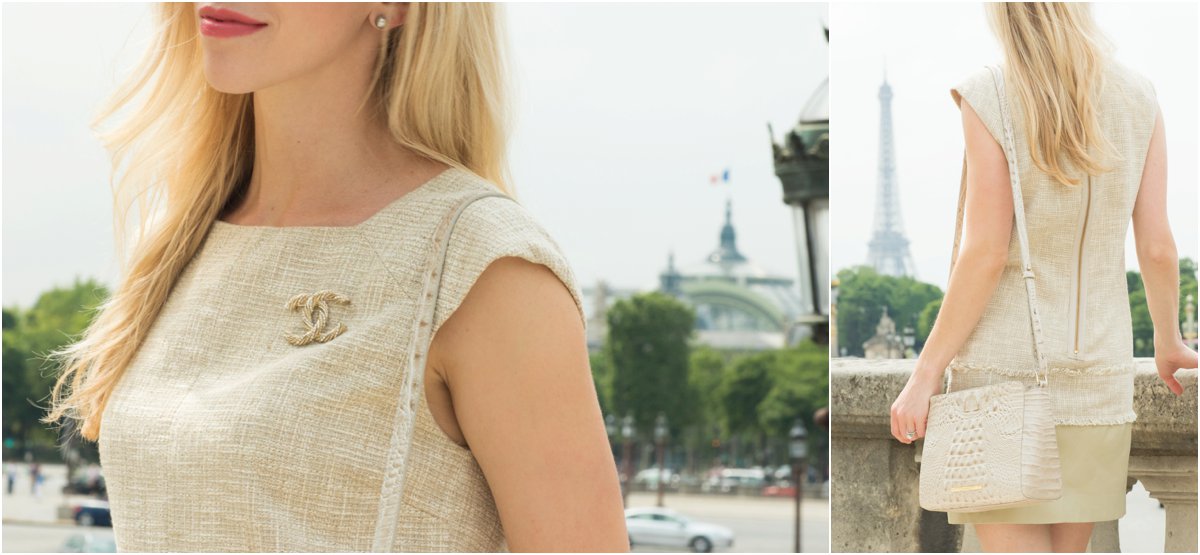 One thing I noticed right away was the love Parisian women have for tweed—from jackets to skirts and dresses, I saw many ladies clad with this Chanel-inspired fabric walking the streets. Coincidentally, I happened to bring my tweed dress, so it was fun to pretend I was also French (although if spoken to, my lack of the language gave me away pretty fast!)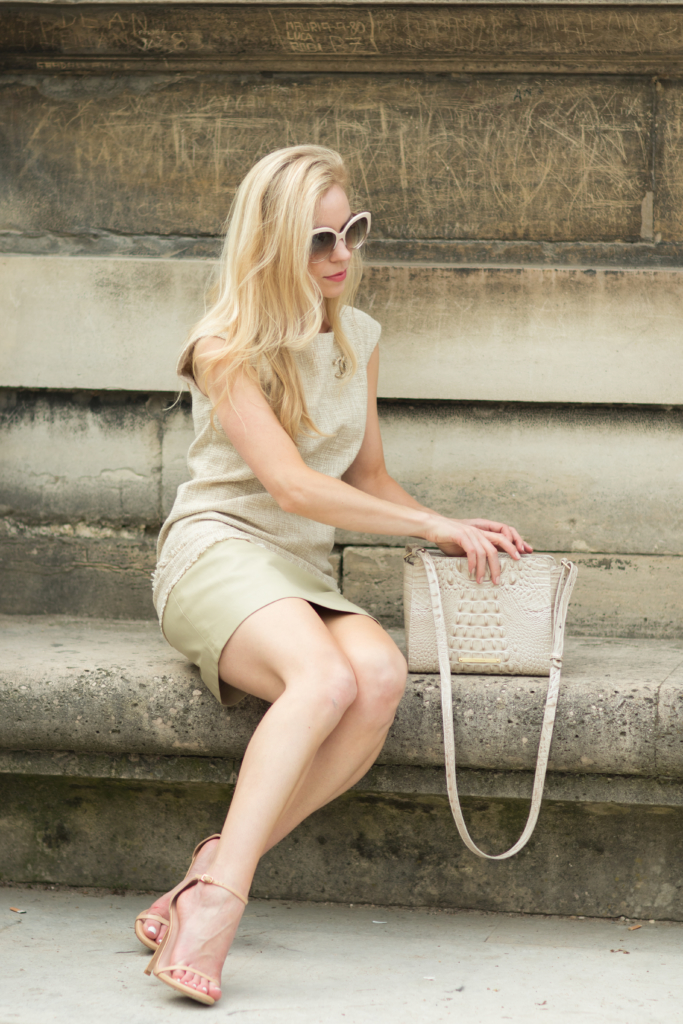 I packed my most ladylike bags for the trip, including this textured crossbody from Brahmin, which was ideal for toting around essentials while we explored the city. The linen hue perfectly complemented my dress, as well as many other items I packed; I am a firm believer you can never have too many neutral handbags like this one.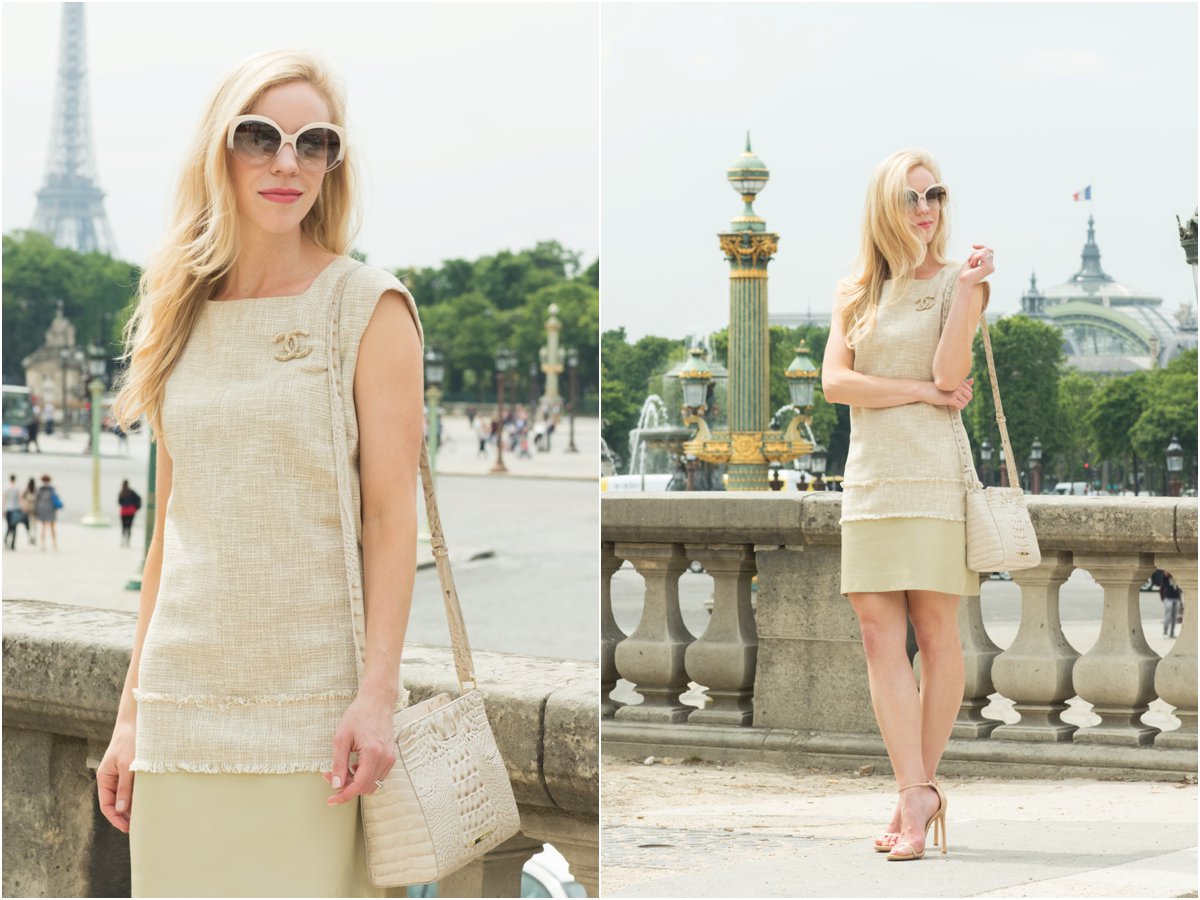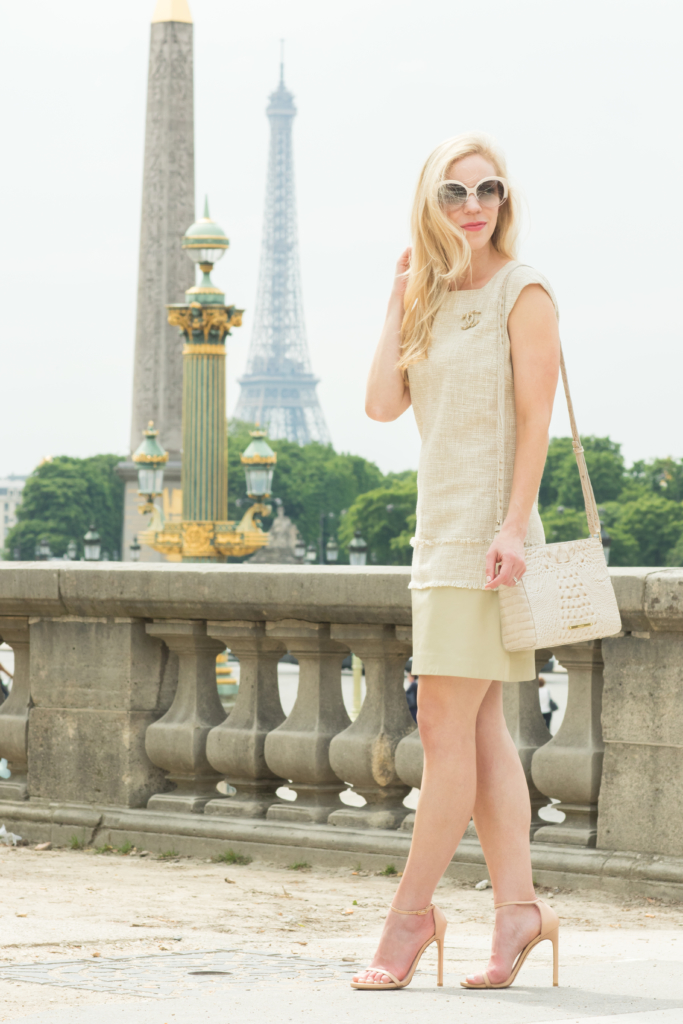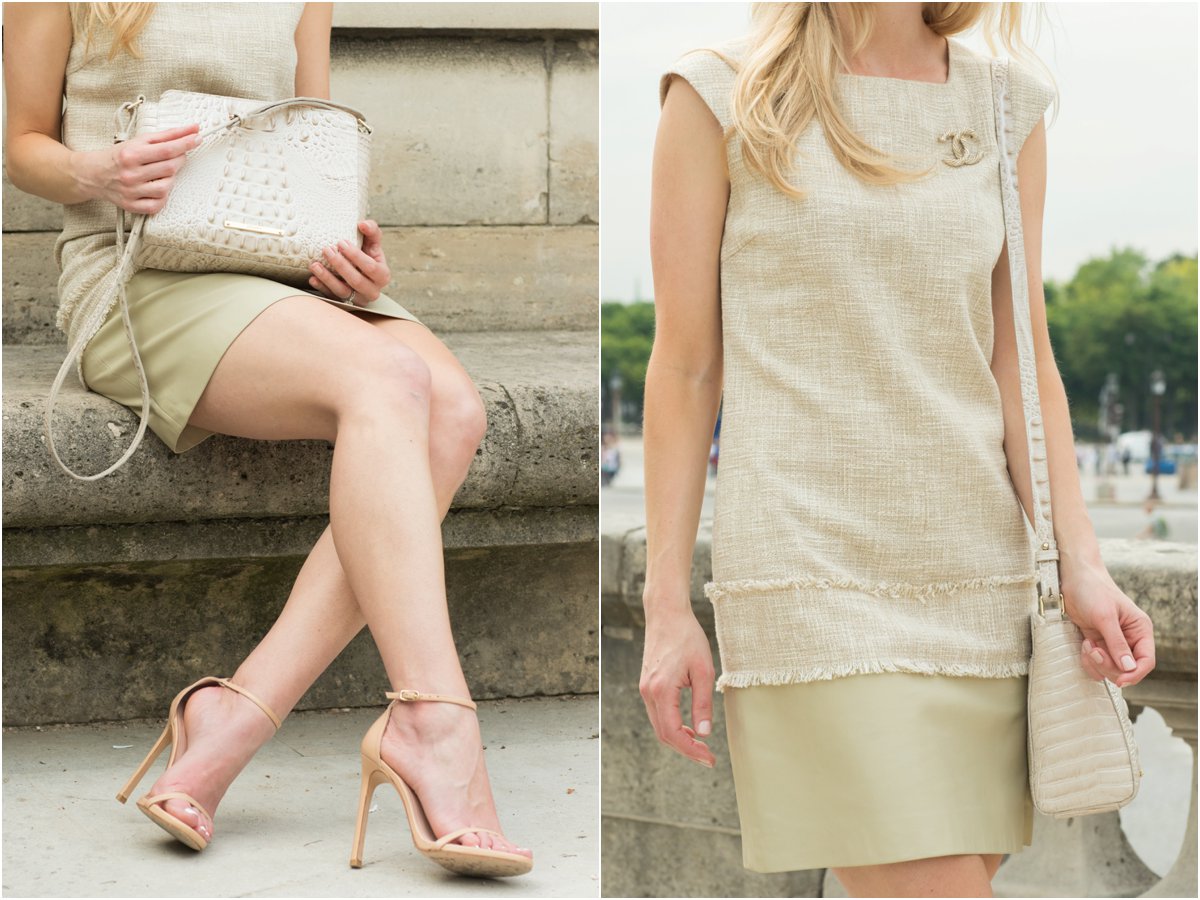 I hope all of you are having a great start to the new week and I will be back tomorrow with more Parisian-inspired style!
Thank you to Brahmin for sponsoring this post
Linking with Walking in Memphis in High Heels & The Fashion Canvas