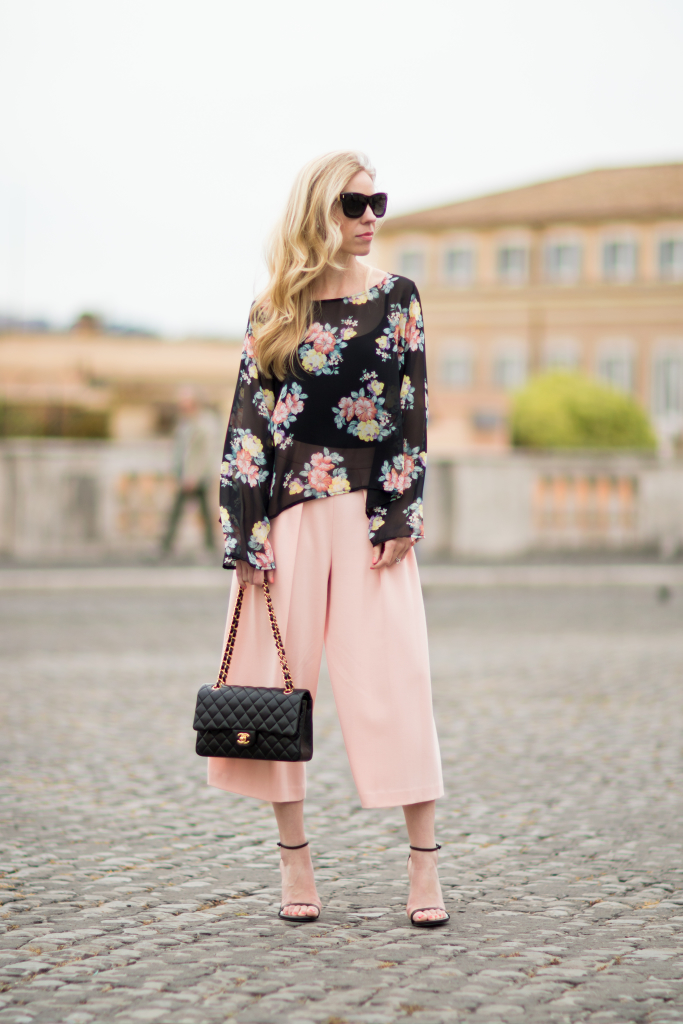 Today's post is yet another in which we barely managed to get photos done before the raindrops started falling—that said, I am SO happy because the weather forecast is actually showing sunny skies and near 80 degree temperatures for the next week! Then again, I guess we will just wait and see what happens since Italian weather forecasts aren't the most reliable. Fun fact: did you know Rome actually gets more rain than London? It sounds crazy, but it's true: the difference is that Rome has a few rainy seasons and lots of downpours with more volume, whereas London tends to have consistently drizzly days and less actual rainfall. I also read an article which cites Rome as being in the top ten rainiest European cities, so if you're planning a trip here, just keep in mind that early fall and late winter/early spring can be pretty wet!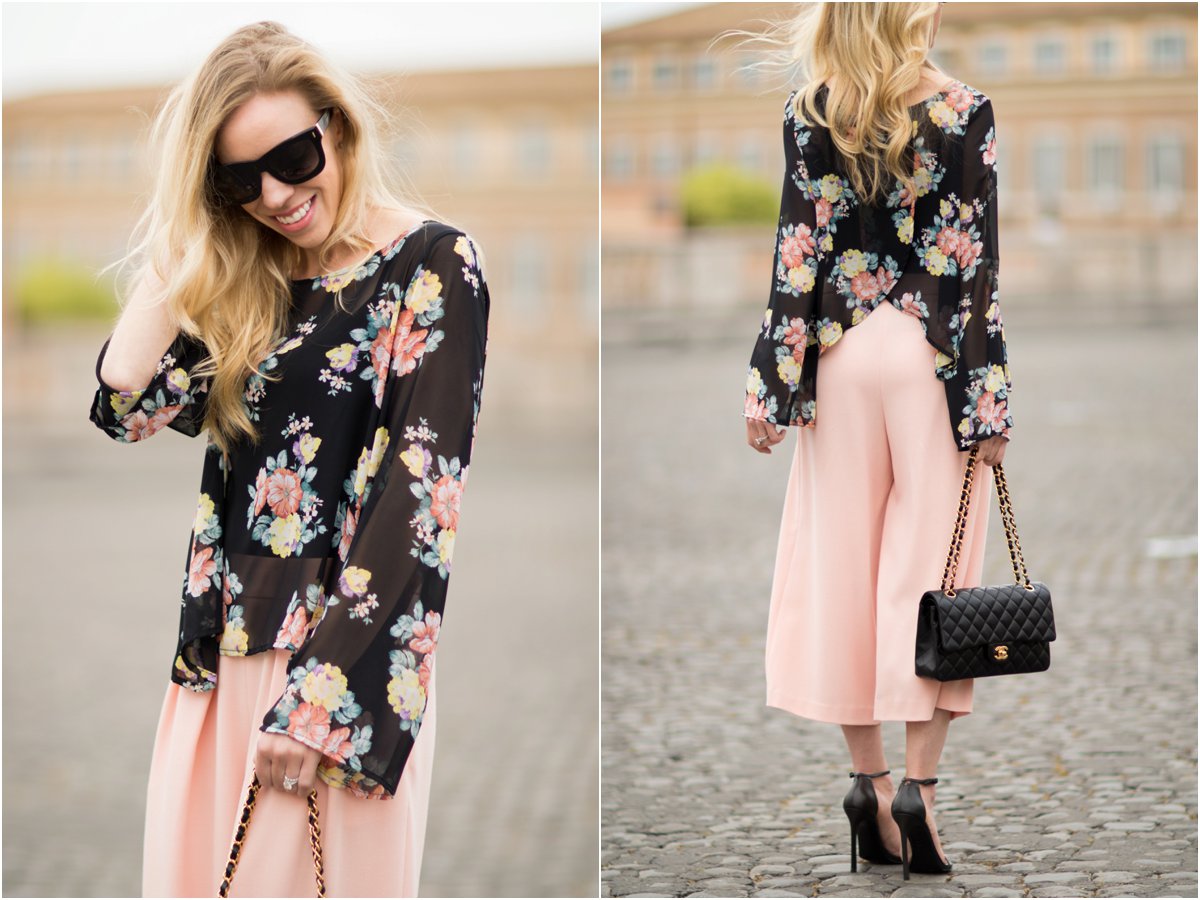 These culottes actually turned out to be more of a peachy color than the pink I had anticipated, but I still love them. Even better, they just so happen to be the perfect match for this floral print top I've had for years, which I'm glad I kept since bell sleeves are back in full force. I bought these pants when they were on sale and they've since sold out, but I linked a few similar options below, and how amazing is this leather pair for an edgier take on the peach color?!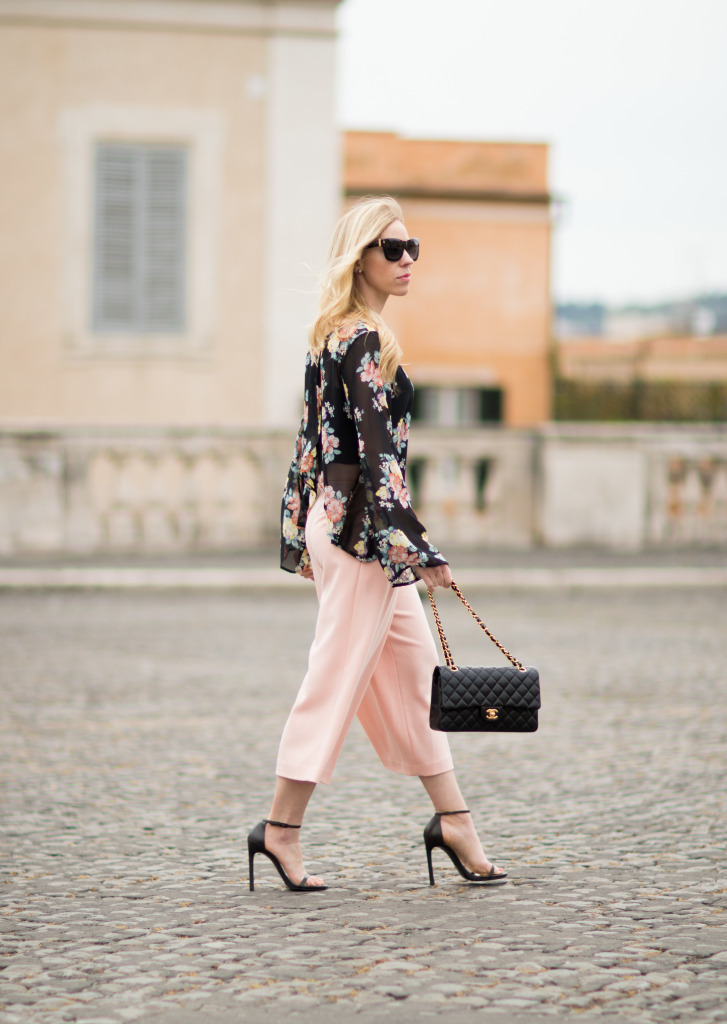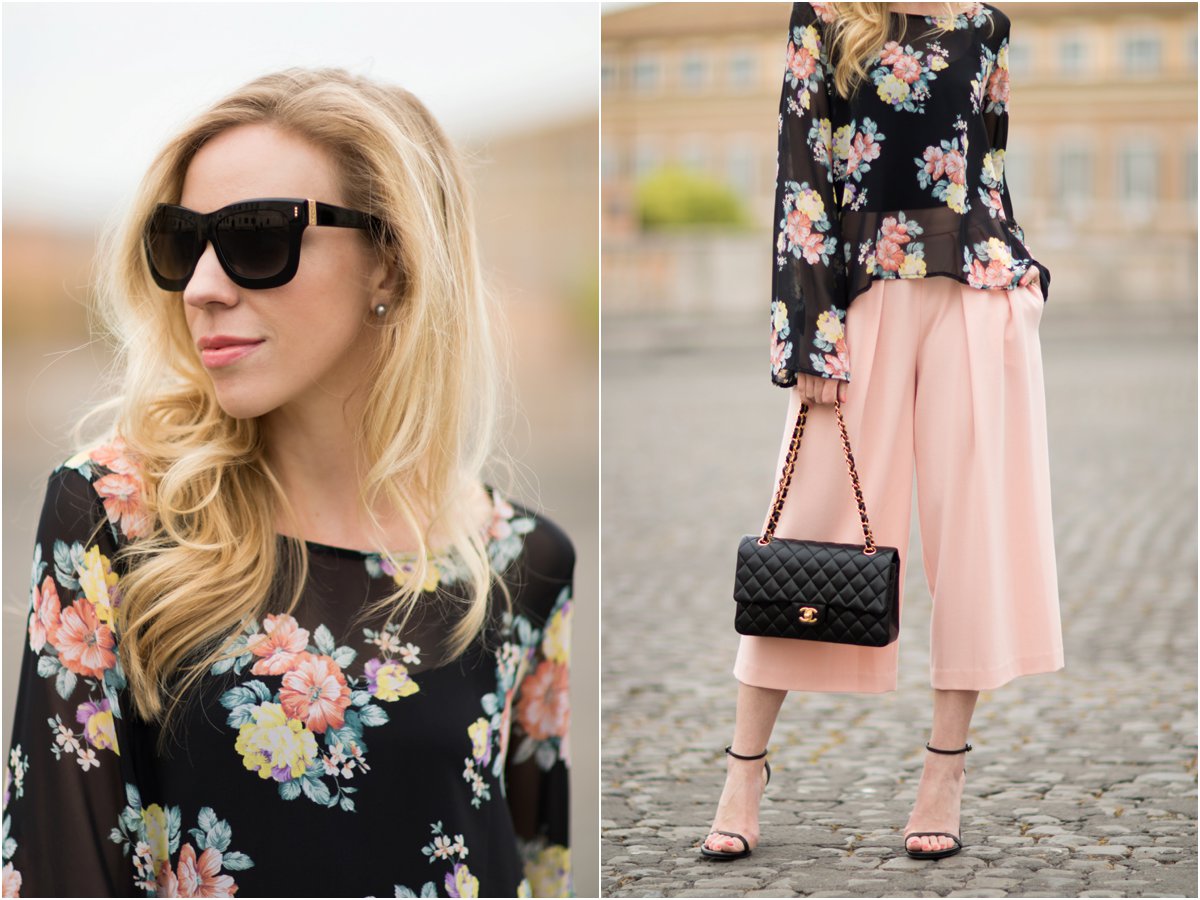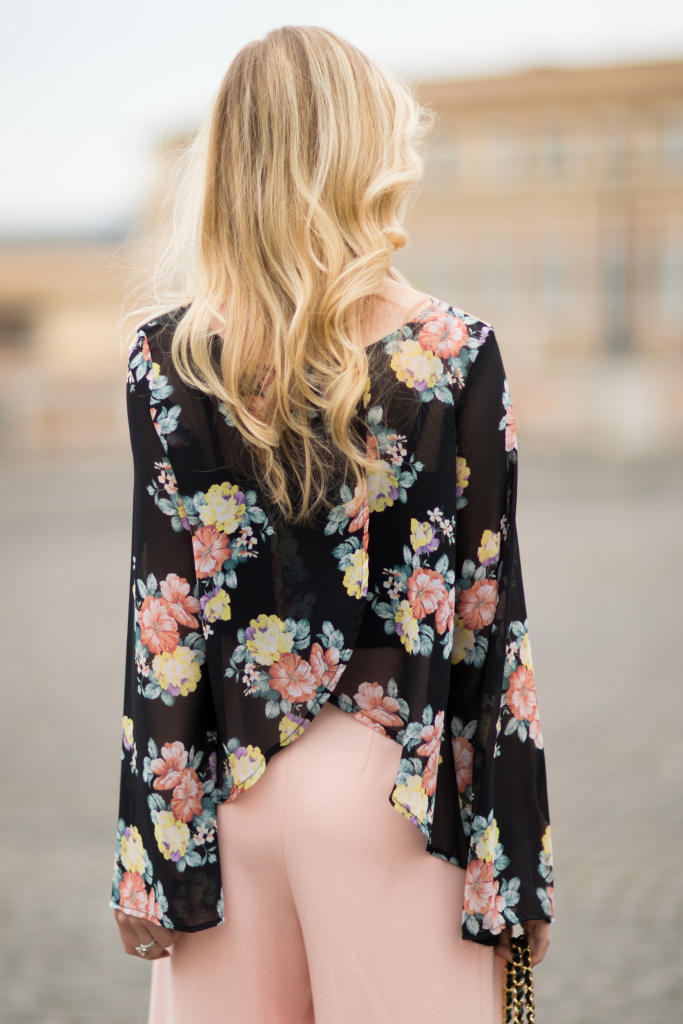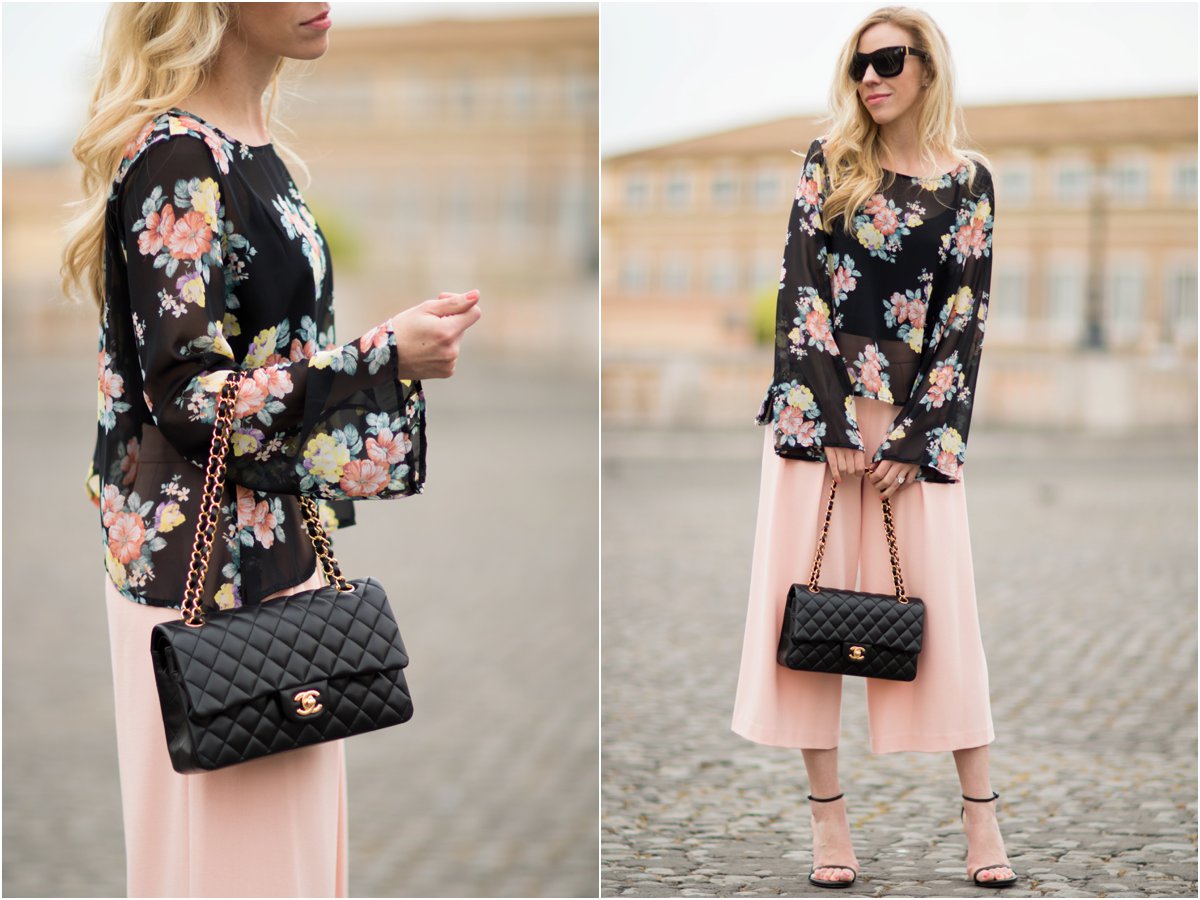 It's fun to get a little fancy when we go out to dinner on the weekend, but I have to be honest–the stilettos only go on for photos and the short walks from our Vespa into restaurants. Cobblestones and generally uneven Roman roads are NOT spiky-heel friendly, which is why sneakers and flats are my other BFFs and I have a pair of them with me wherever we go!
Linking with The Pleated Poppy & Color and Grace