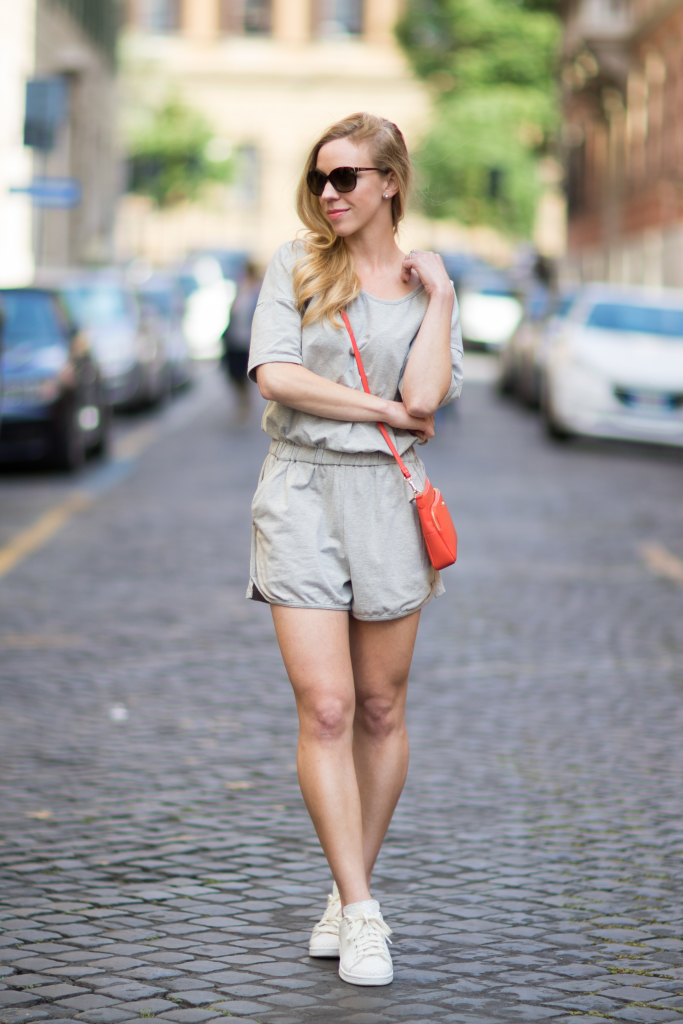 Weekends are for gelato runs, and last Sunday, I threw on this romper and my favorite sneakers before hopping on the Vespa with my hubby and heading to our favorite spot. I know I've often mentioned going out for gelato on the weekends, but realized I'd never really talked about where the best gelateria is, so later in today's post, I will let you in on this hidden gem of Rome!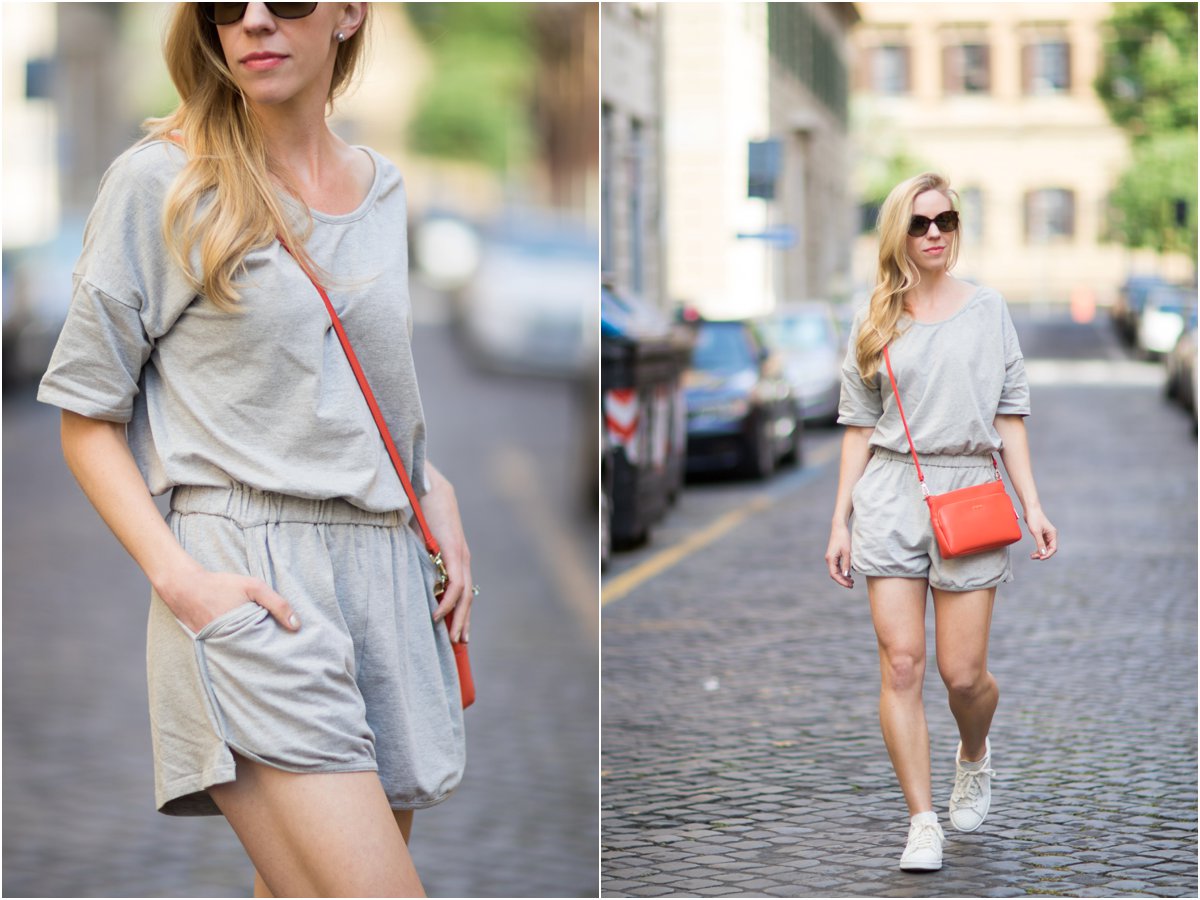 As soon as I saw this casual romper from SheIn, I knew I was going to wear it with sneakers. I wasn't sure if it would shrink in the wash so I sized up and it's a little loose, but definitely comfortable (and you can't beat the price tag of $22!) I can totally see myself wearing this all summer and it would also be cute with wedge sandals.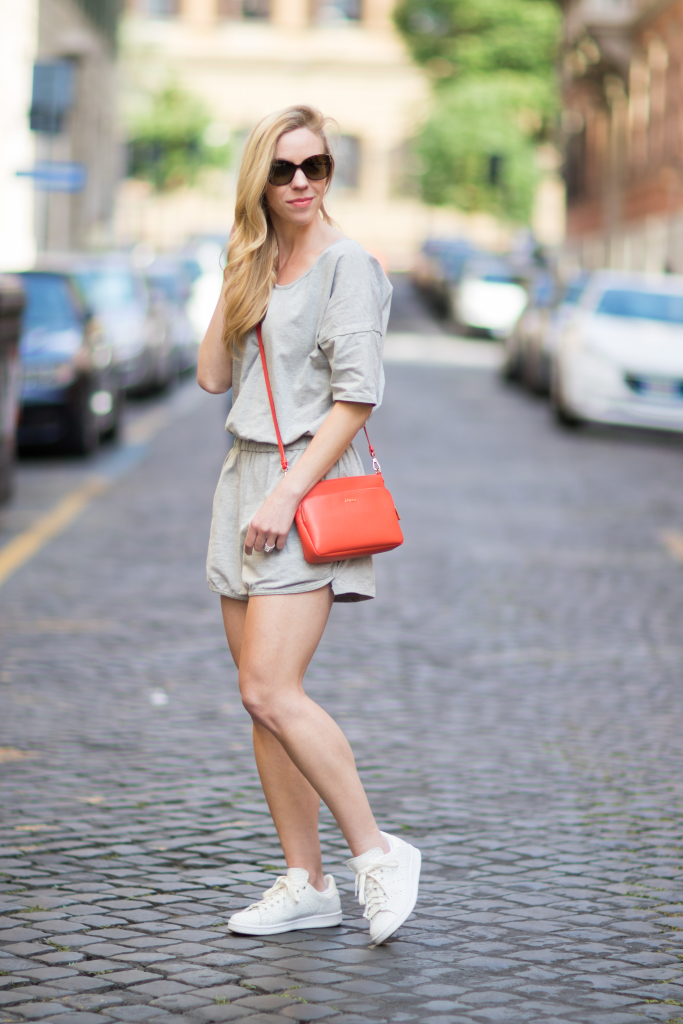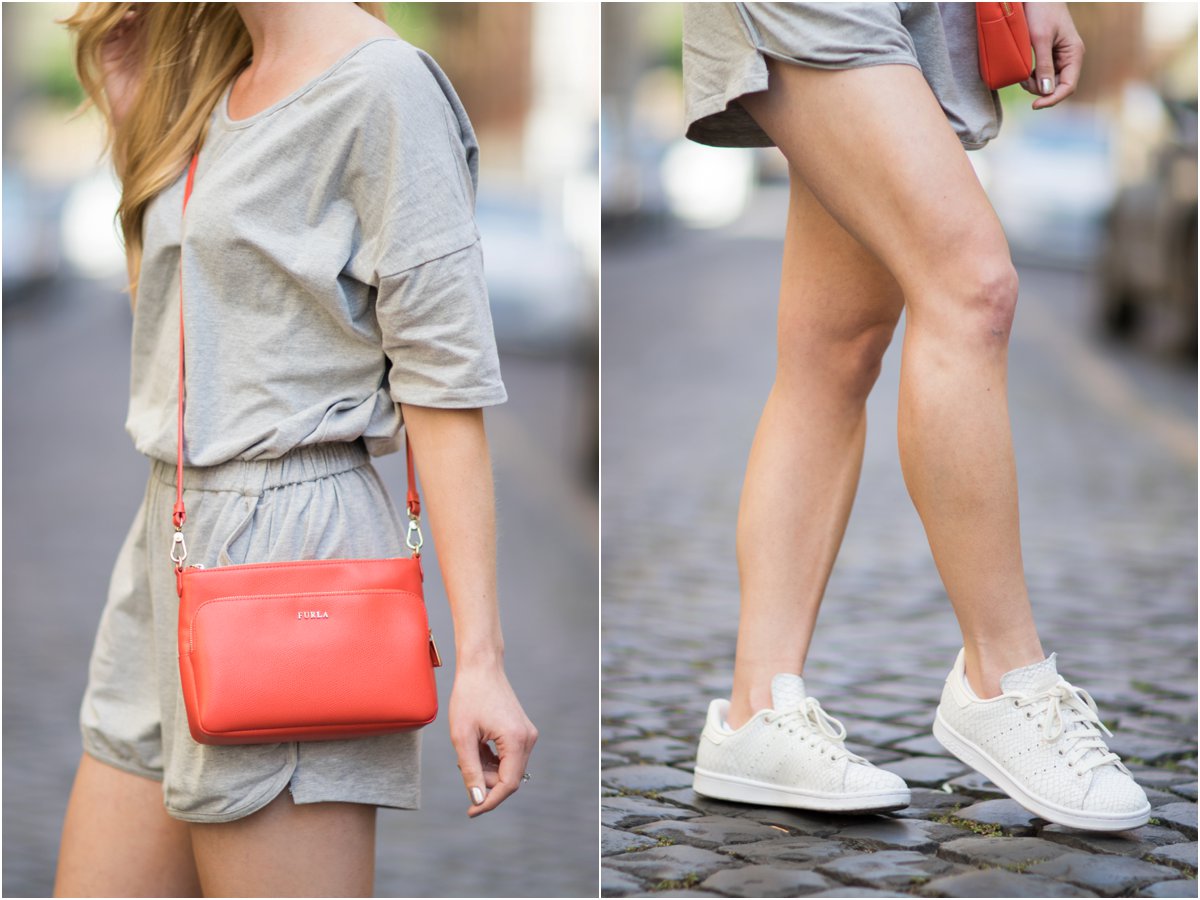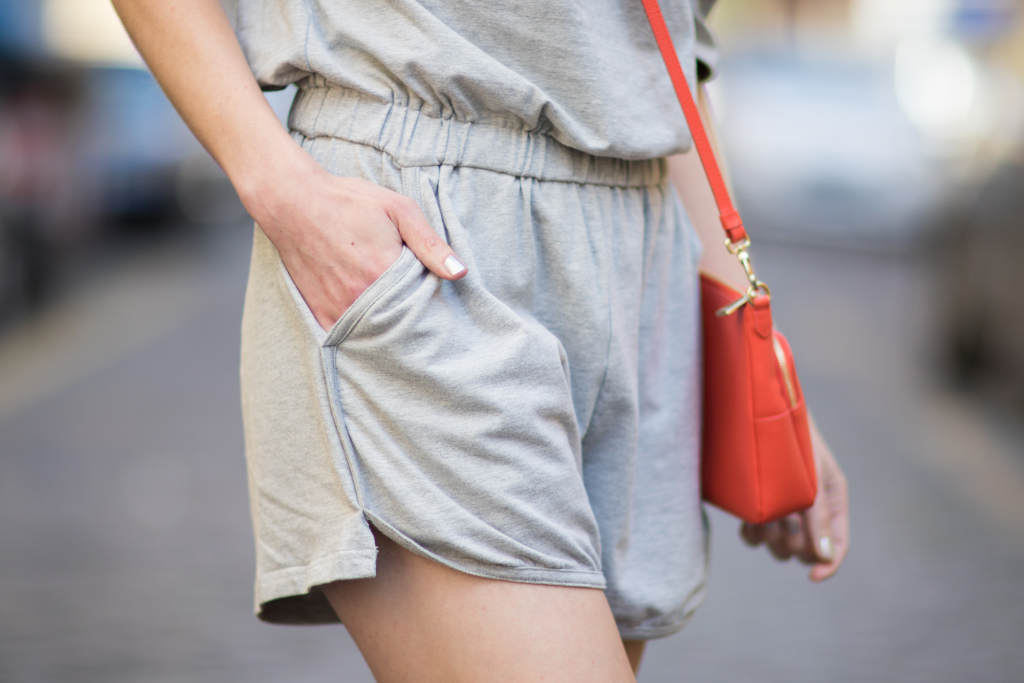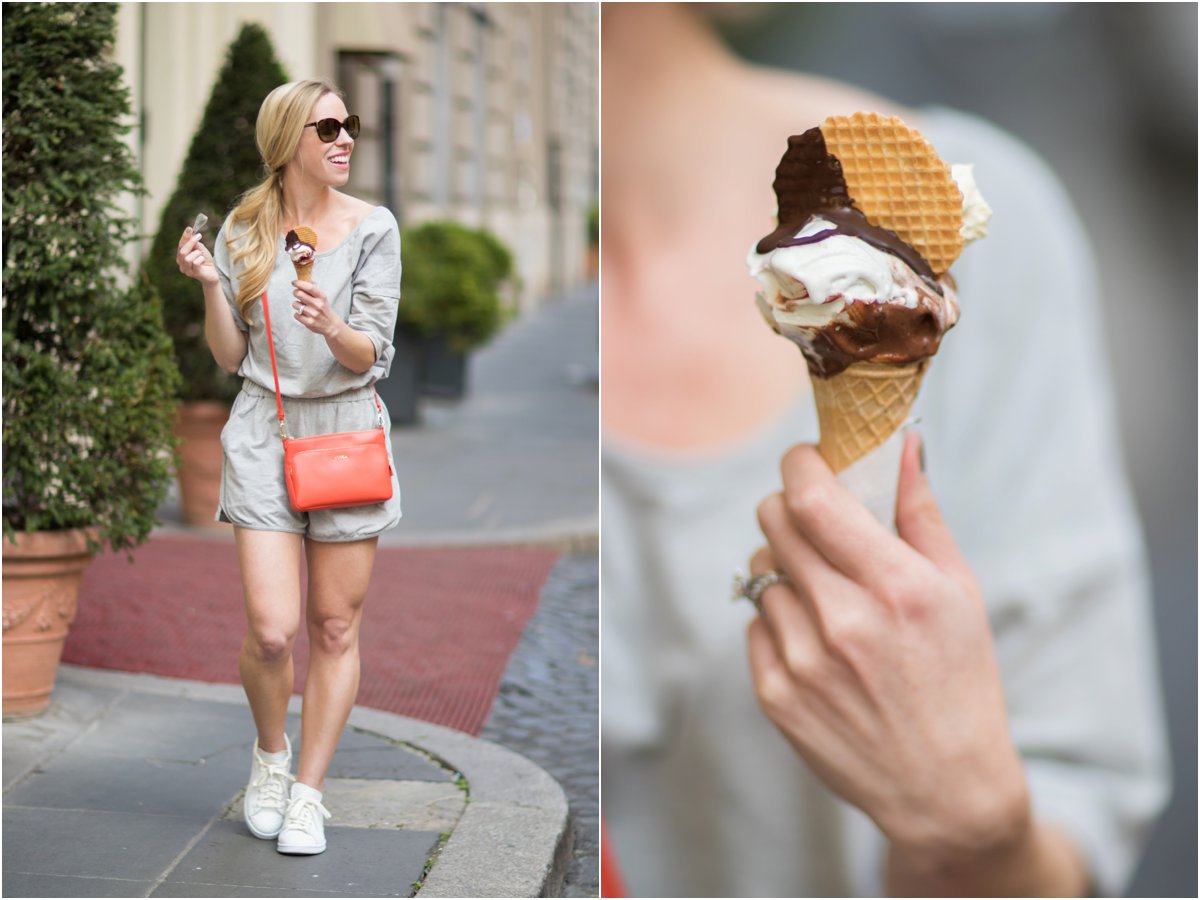 I always think it will be fun to combine blog photos with gelato, but inevitably the gelato always ends up melting faster than we can take them. These are literally the only two photos where I am not chowing down on my cone or making a ridiculous face!
Outfit Details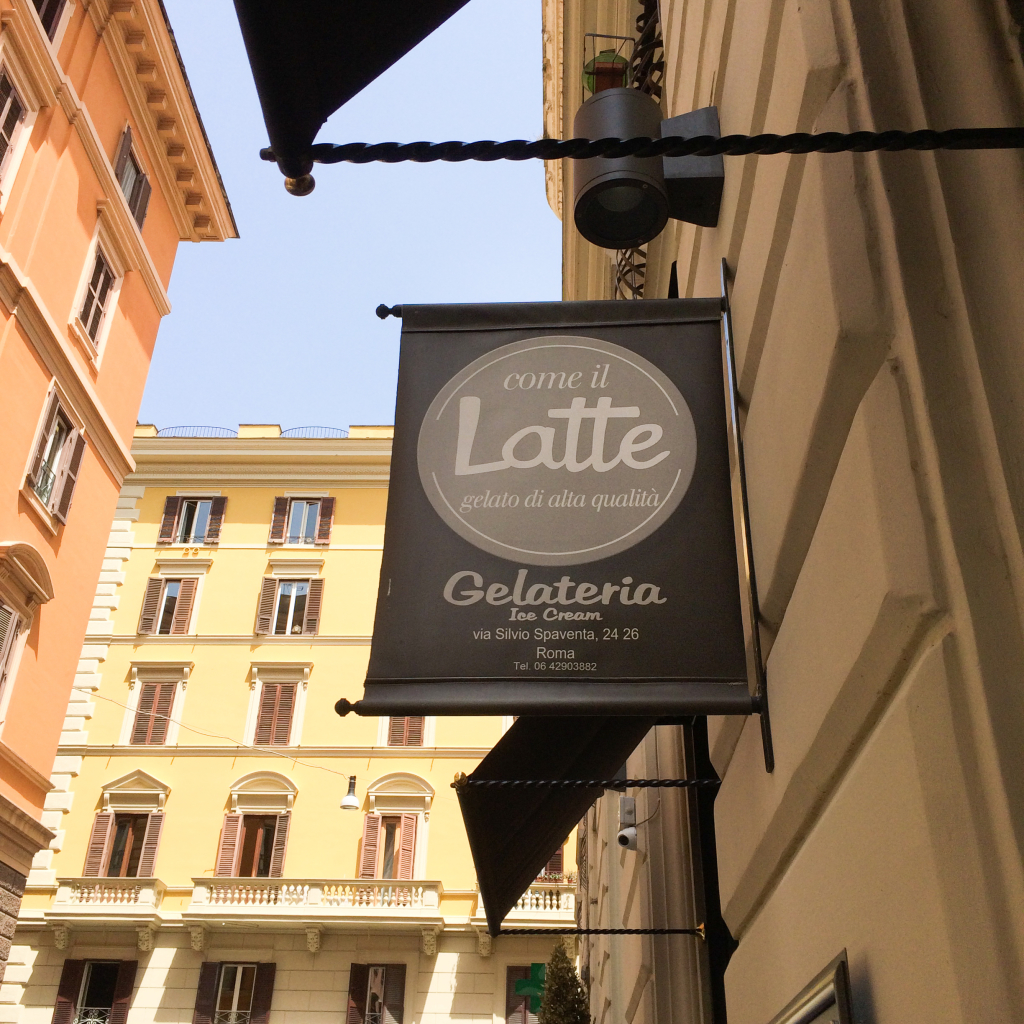 Whenever visitors ask us where to find the best gelato, we always send them to Come Il Latte, which literally means 'like milk'. Although this little place is located in a nondescript area of Rome (i.e. not in the tourist center), it definitely lives up to its name–the gelato is the creamiest, dreamiest confection you'll find in the city. They offer all the traditional gelato flavors and also some which are a little more exotic, like ricotta with sage. My favorite flavor to date has been white chocolate with strawberries and cookie bits, and I am still patiently waiting for it to return!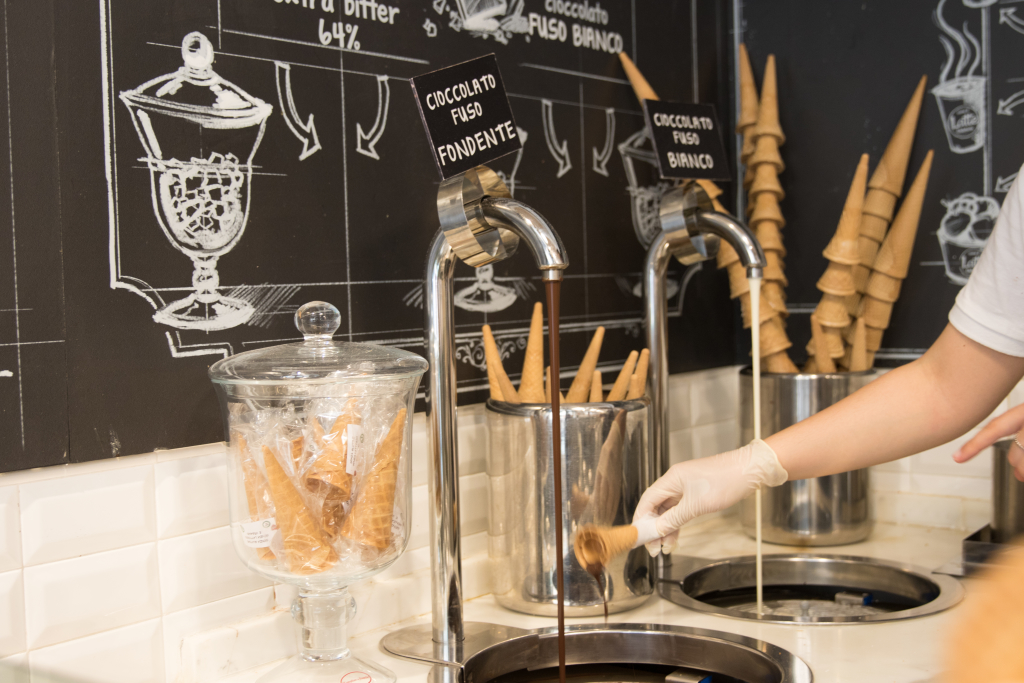 The first step in making your cone may arguably be many customers' favorite part: melted dark or white chocolate decadence inside. A small cone filled with your choice of chocolate, two flavors of gelato, and a topping of panna (whipped cream) is only €2,20 ($2.50)–I can't imagine what they would charge for this in the States. I mean, you probably can't even get a regular Dairy Queen ice cream cone anymore for the same price!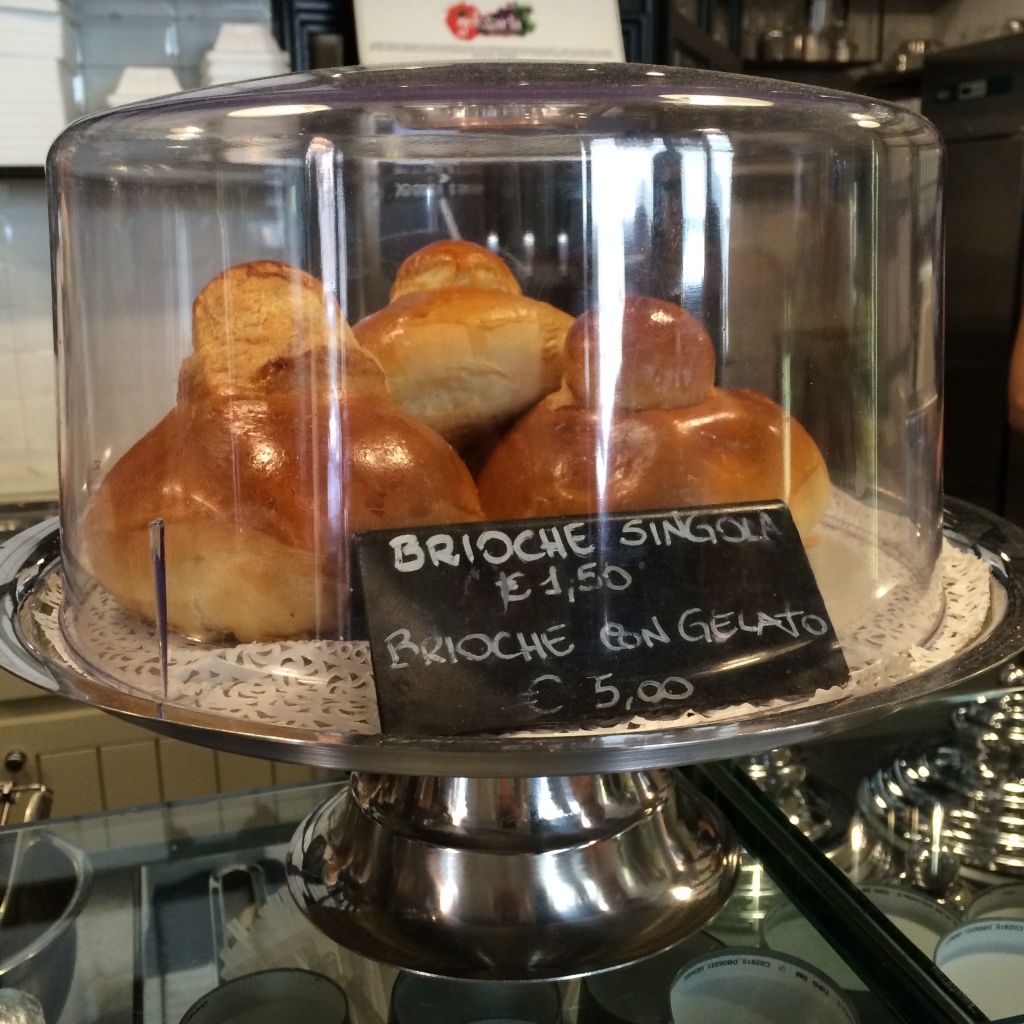 If you prefer your gelato squeezed inside of a sweet bun, order it with a brioche. Homemade waffle cones are also an option for a large size.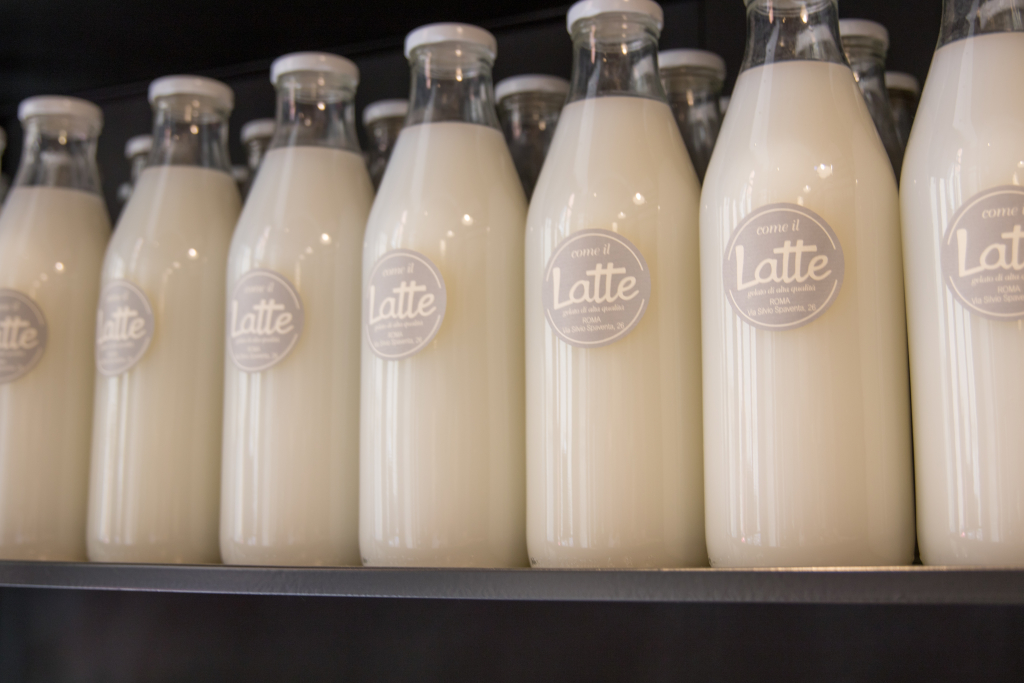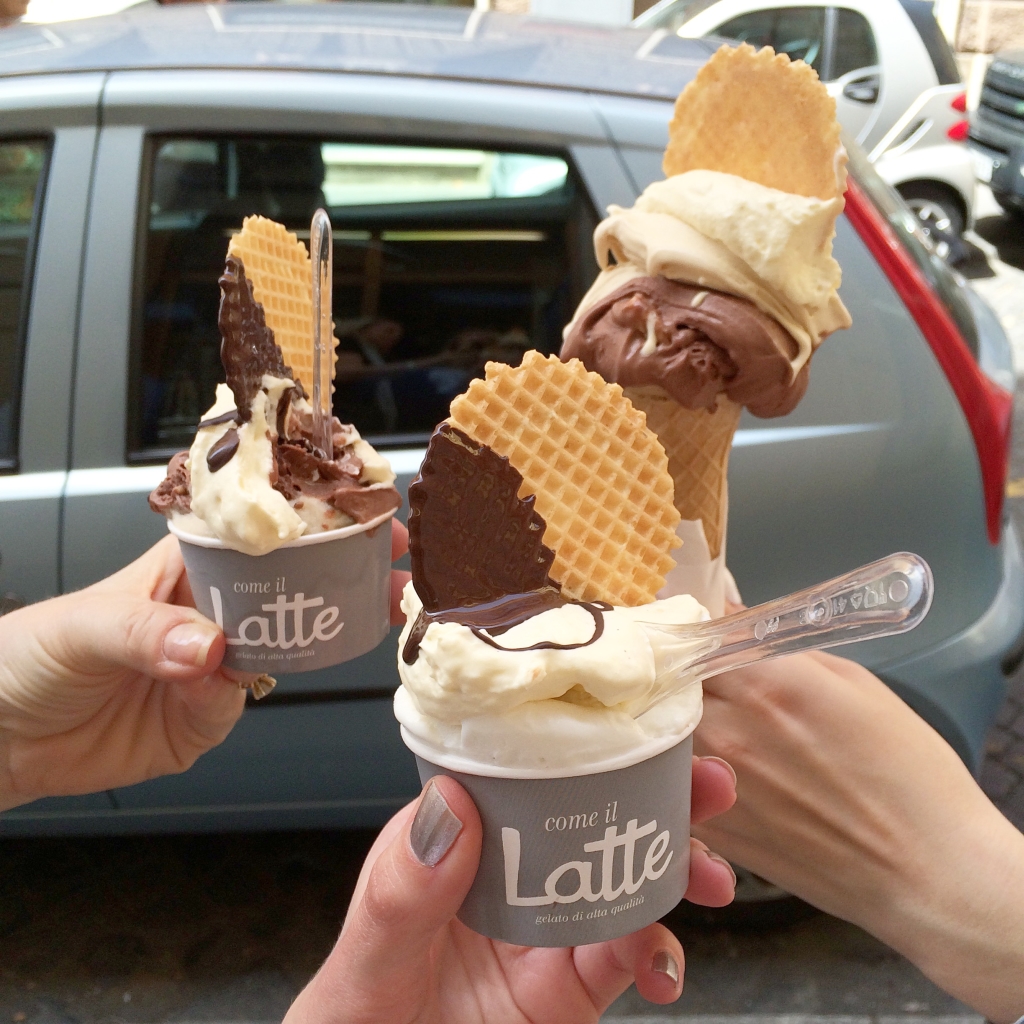 So I may have gone again today for gelato… (but hey, there were a few days in between trips!) Today's visit was even more special, though, because I got to meet two of the sweetest ladies who follow my blog and contacted me before coming all the way from Chicago! One of the best parts about blogging is all of the wonderful new people I have gotten to meet over the last few years, and it meant so much that they made time during their short trip to hang out with me. It was wonderful to meet you both, Bette and Kelly! And if anyone else is coming to Rome and wants to grab gelato with me, I am always up for it! 🙂
Come Il Latte
Via Silvio Spaventa 26
Roma 00187
Linking with Walking in Memphis in High Heels & The Fashion Canvas