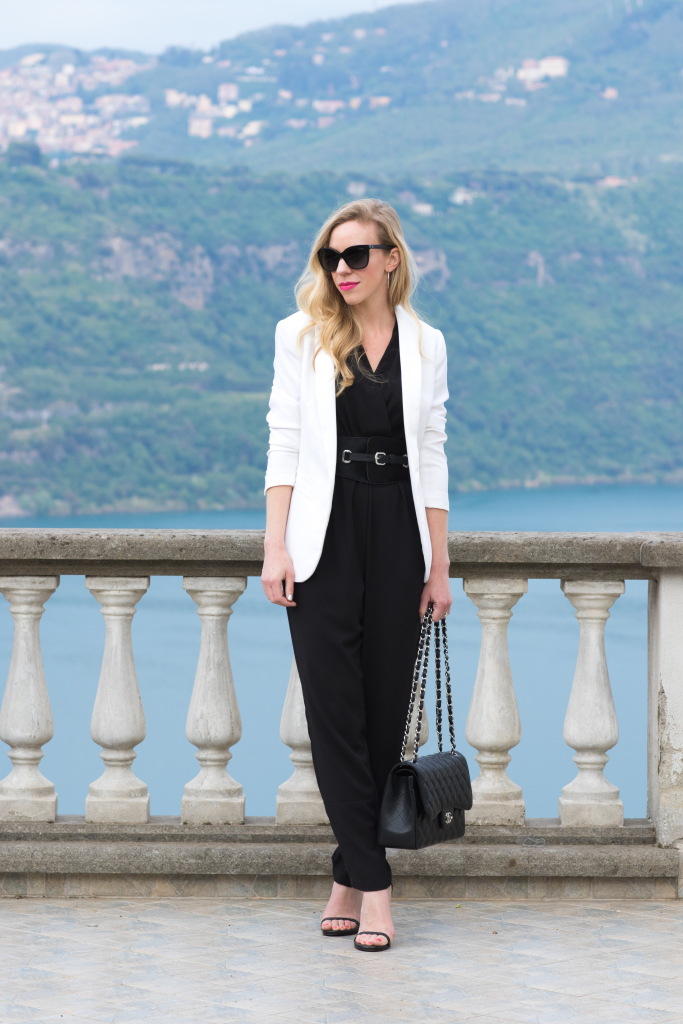 My husband and I celebrated our three-year wedding anniversary on Saturday evening with a secret dinner he planned for us. All I knew was that the restaurant was located about 40 minutes south of Rome, so as we were driving and the road started winding along a hill, I was surprised to look out of the window and see this beautiful lake! We had arrived at Castel Gandolfo, which is technically considered to be part of Rome, but far enough away for the scenery to look completely different. On our walk from the parking lot to the restaurant, we stopped at a hotel with an amazing view of the lake to take photos. (I thought I should mention the format of this post is slightly different because I listed my outfit details in the middle and saved the second half to share photos from our dinner).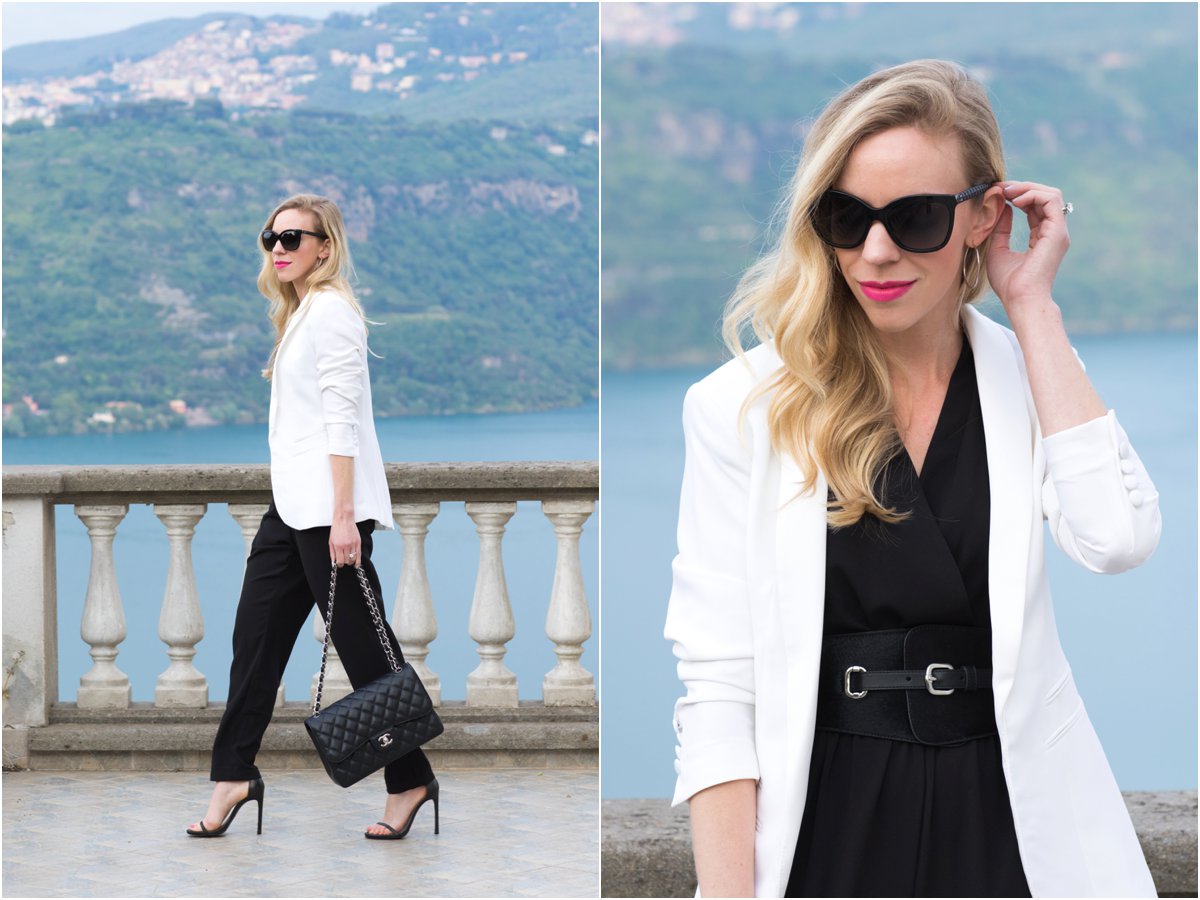 One piece I can always rely on for just about any occasion, whether formal or casual, is a black jumpsuit. It's easy to make it look different each time just by changing how I accessorize, and this time I added my white blazer for a fresh look.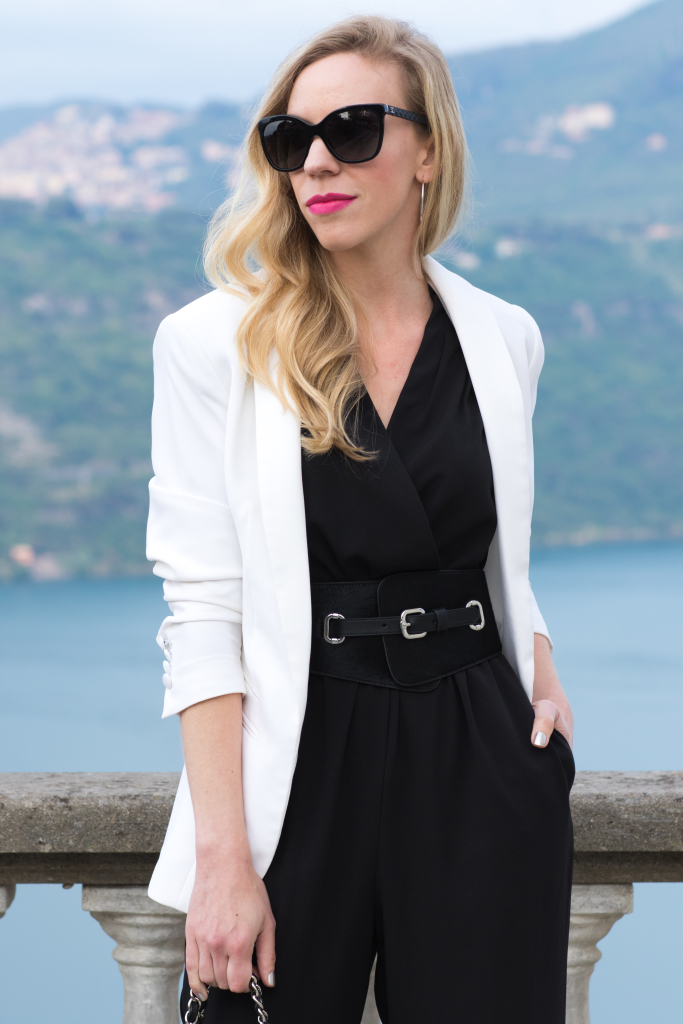 Since I wanted to make a bolder statement for evening, I changed the details a bit by swapping the jumpsuit's detachable wrap belt for a wide buckle style, putting on stiletto heels, and applying bright pink lipstick before heading out.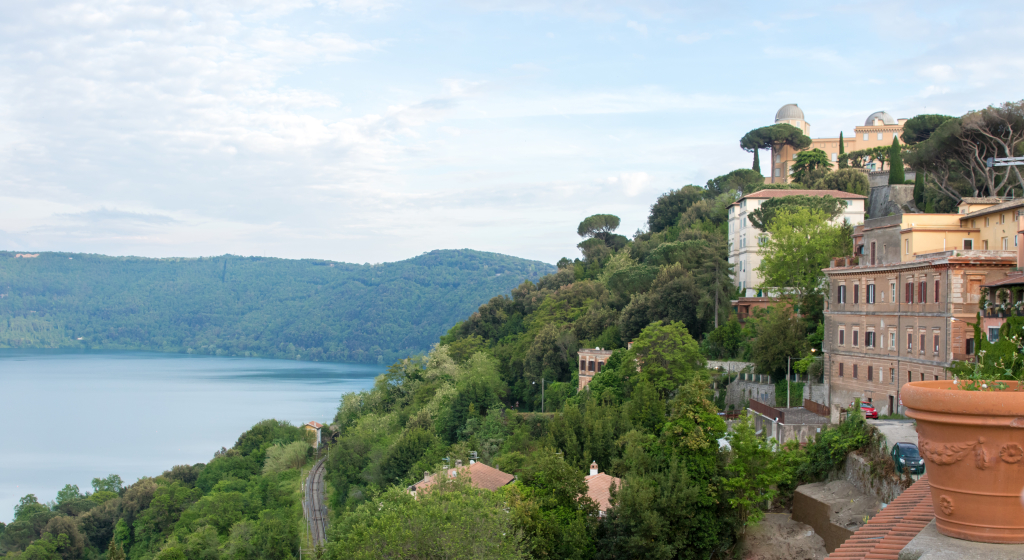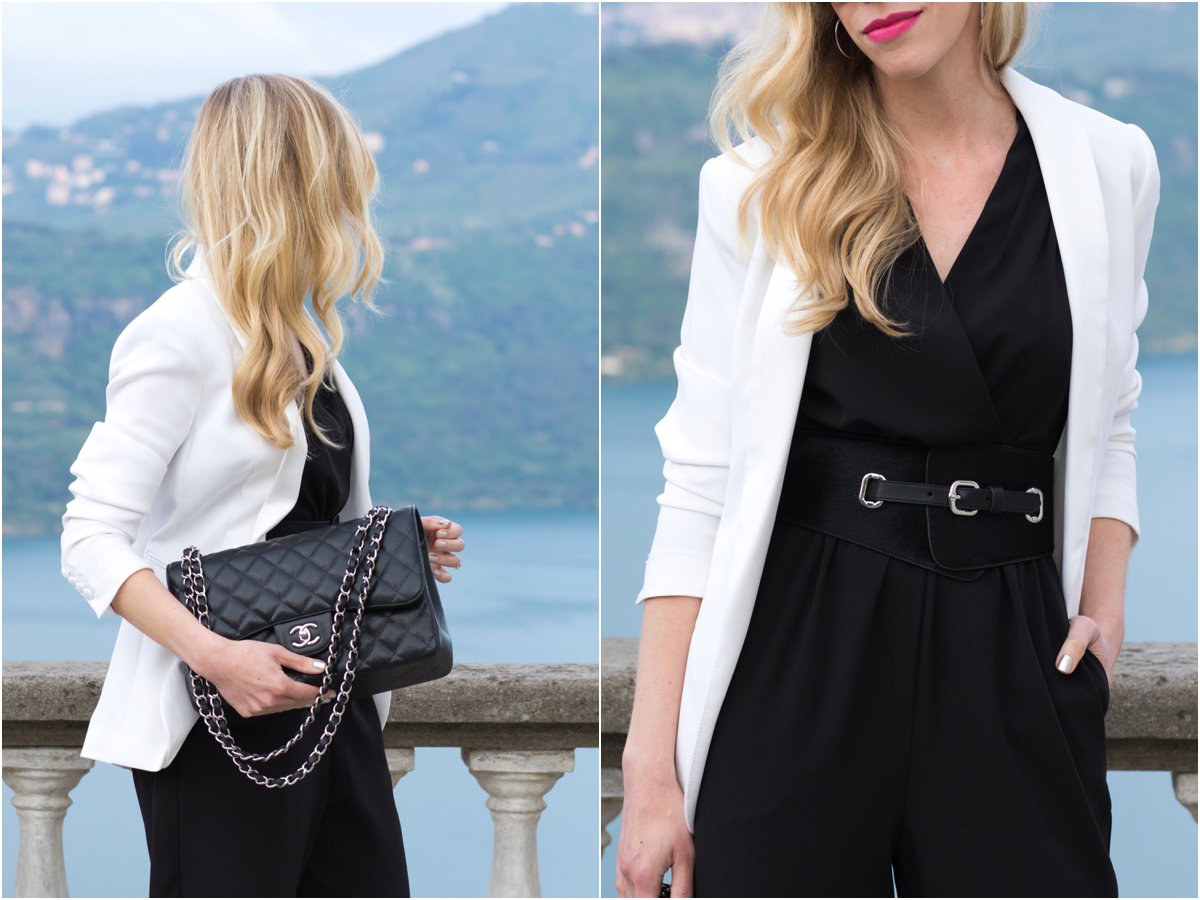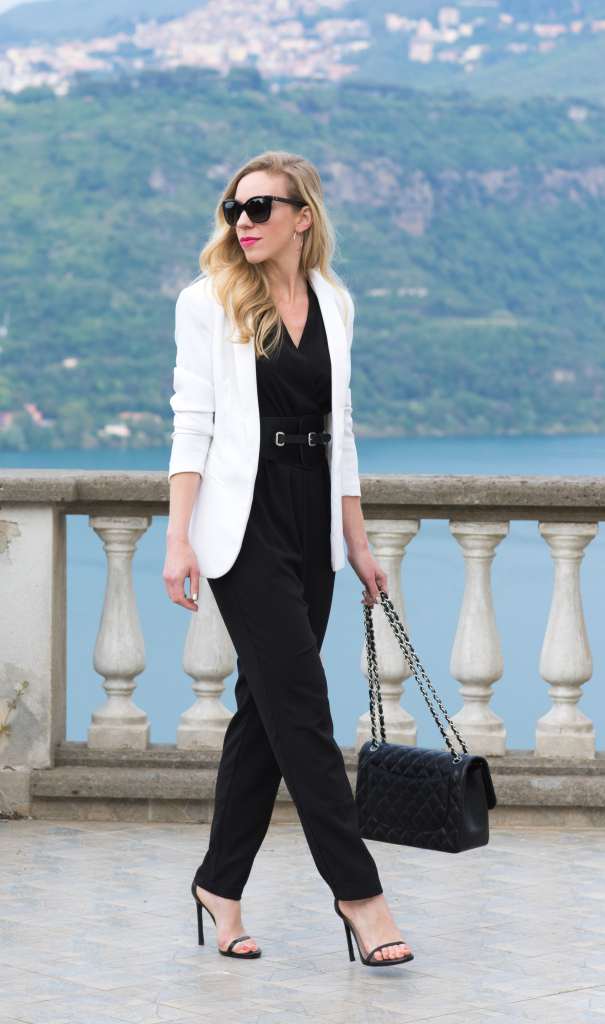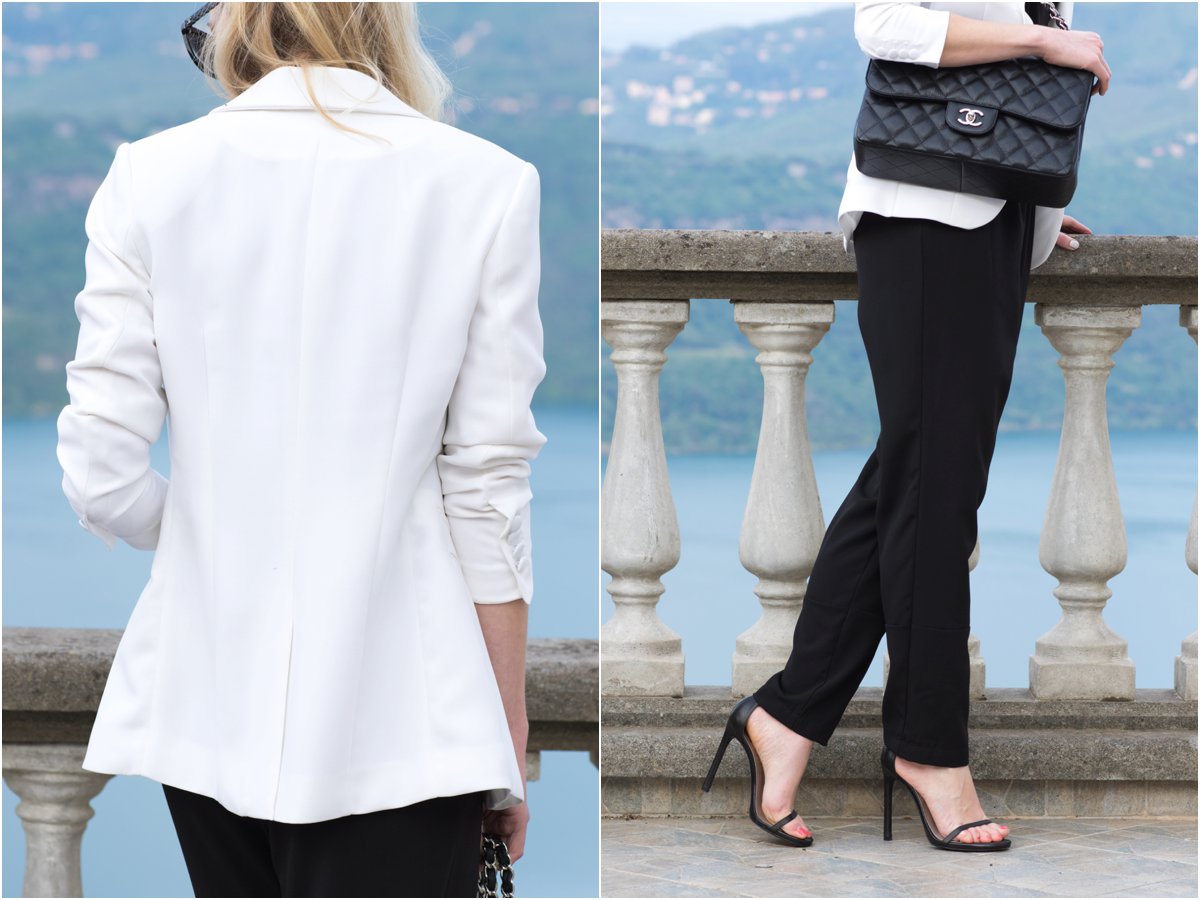 Outfit Details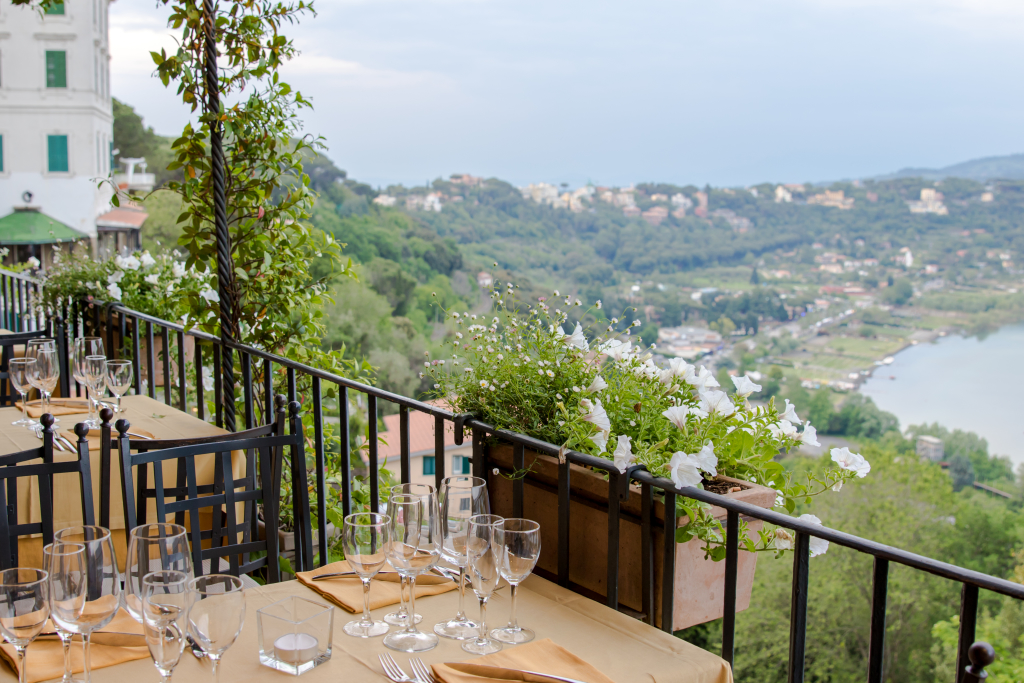 The view from our table during dinner was nothing short of amazing–I could sit here for hours sipping wine and admiring the view of Lago Albano.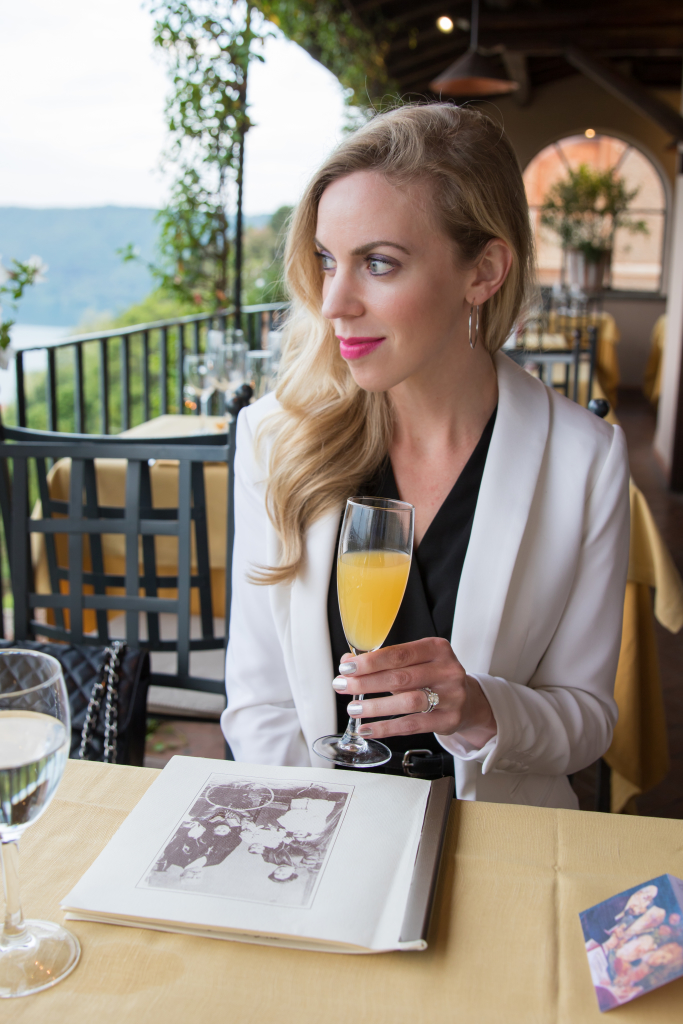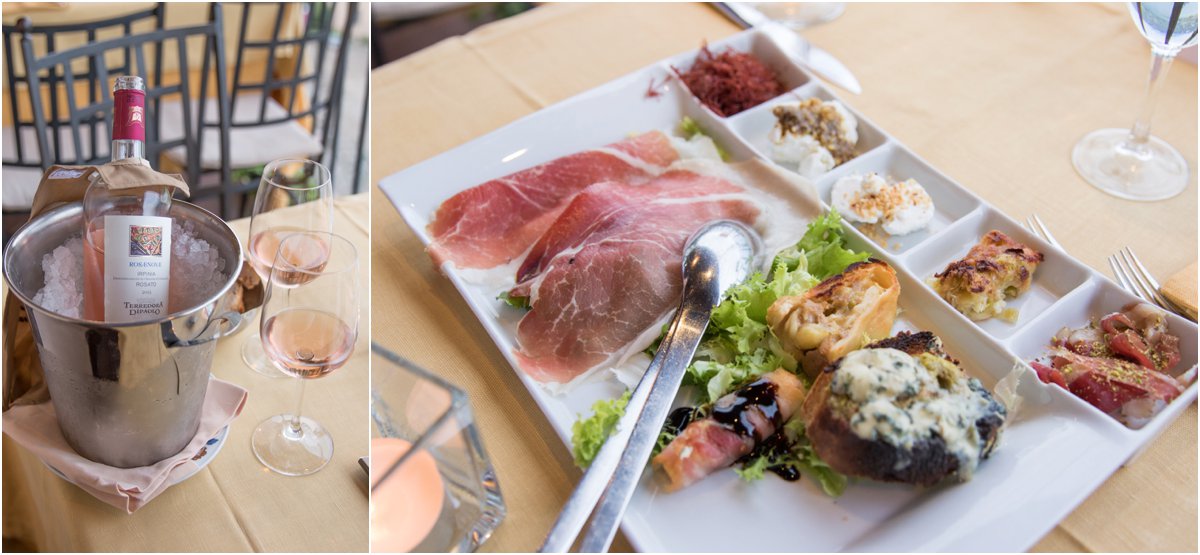 We started dinner in traditional Italian fashion with antipasti and wine.


For the main courses, I had a beef fillet with truffles and asparagus, while my husband chose scallops.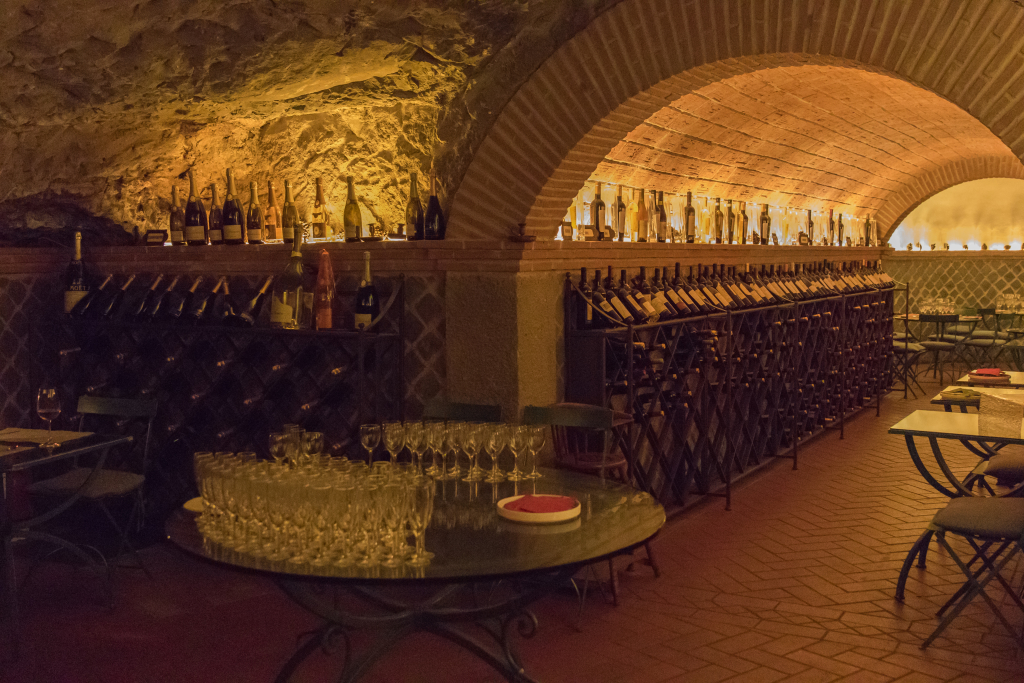 After dinner, we were asked if we wanted to have dessert in the wine cellar and naturally, we said yes! We had the entire cellar to ourselves, which was pretty amazing.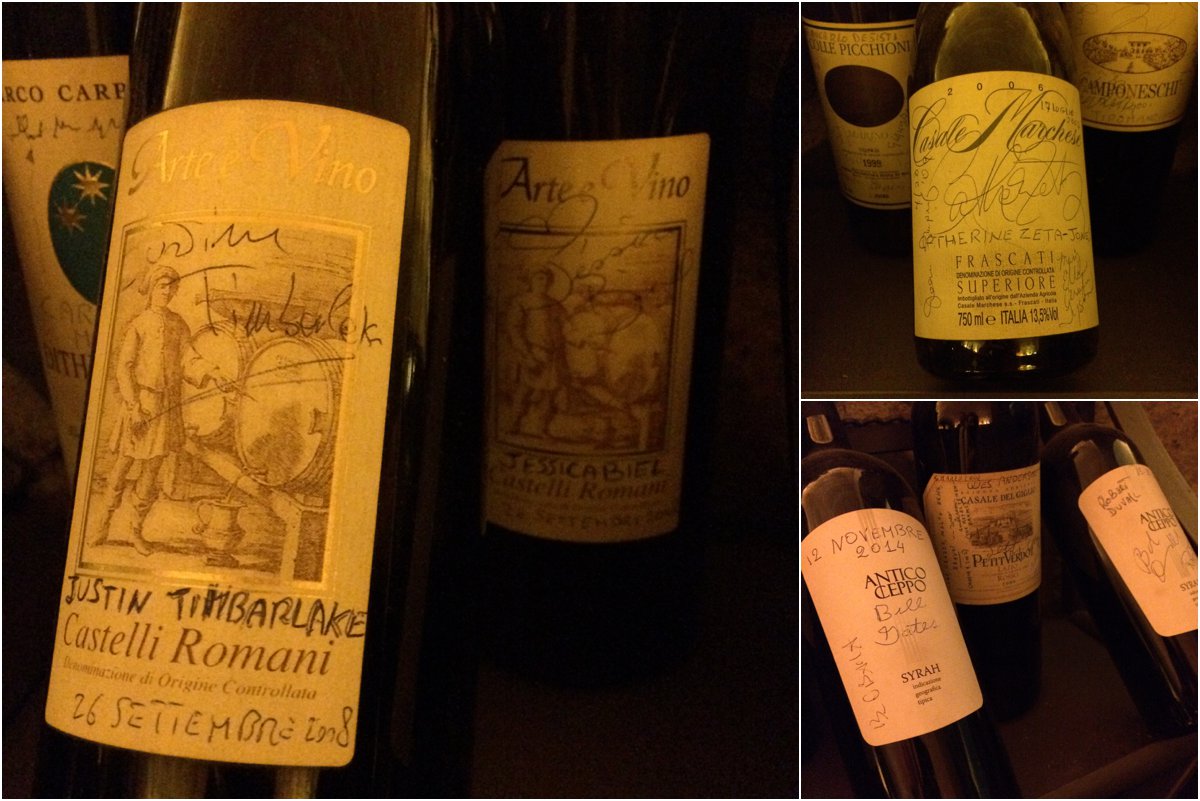 The cellar contains over 35,000 bottles of wine, some of which have been autographed by visiting celebrities over the years: Justin Timberlake, Jessica Biel, Catherine Zeta-Jones, Bill Gates, and Keanu Reeves, just to name a few (the owners wrote each name underneath the signatures, hence the misspelling for J.T.–whoops!)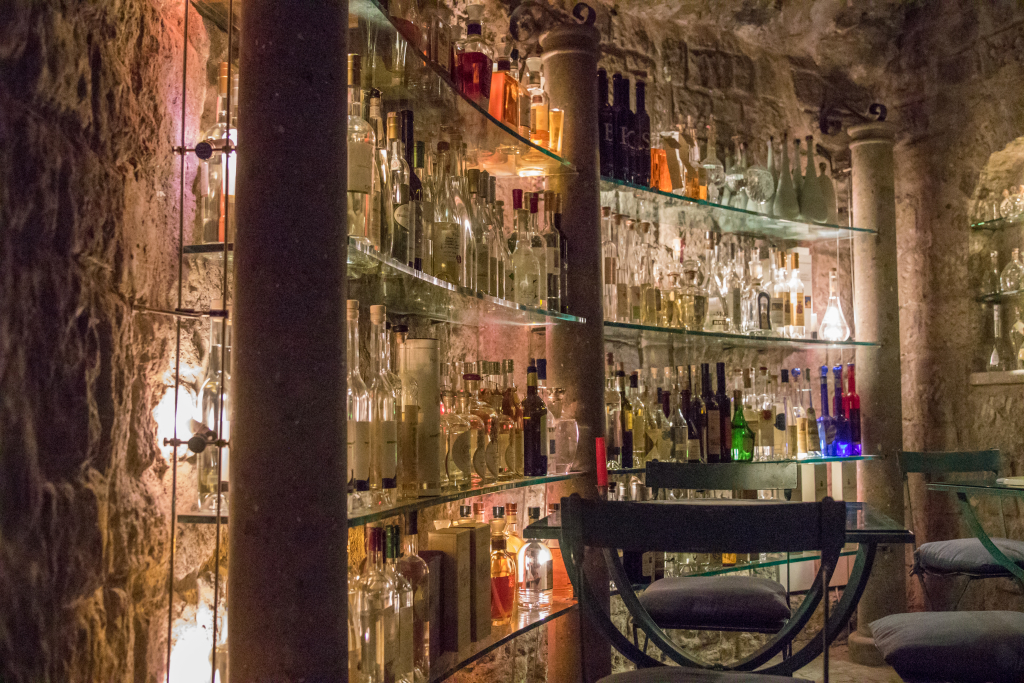 My hubby's favorite part of the wine cellar was the little nook completely devoted to grappa, a type of wine that's made from the skin of grapes (and basically becomes liquor).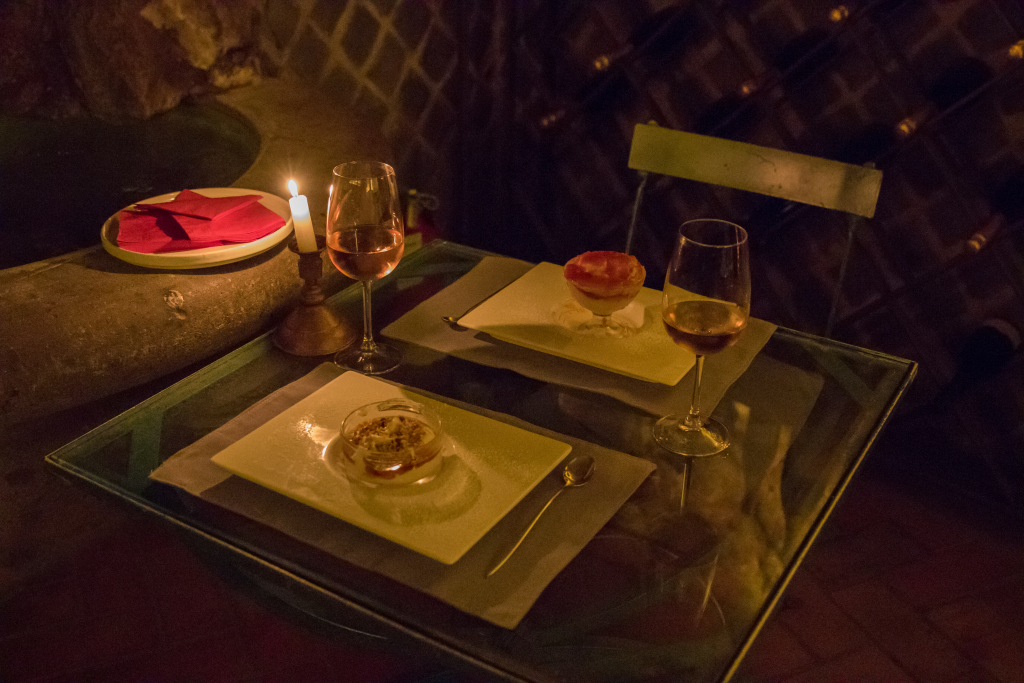 For the grande finale, we enjoyed dessert by candlelight–talk about romantic! We already can't wait to go back again, and I highly recommend making a trip here if you're ever in the Rome area.
Via Antonio Gramsci 4
Castel Gandolfo, Roma, Italy
Linking with More Pieces of Me, Sincerely Jenna Marie, Pink Sole & Still Being Molly