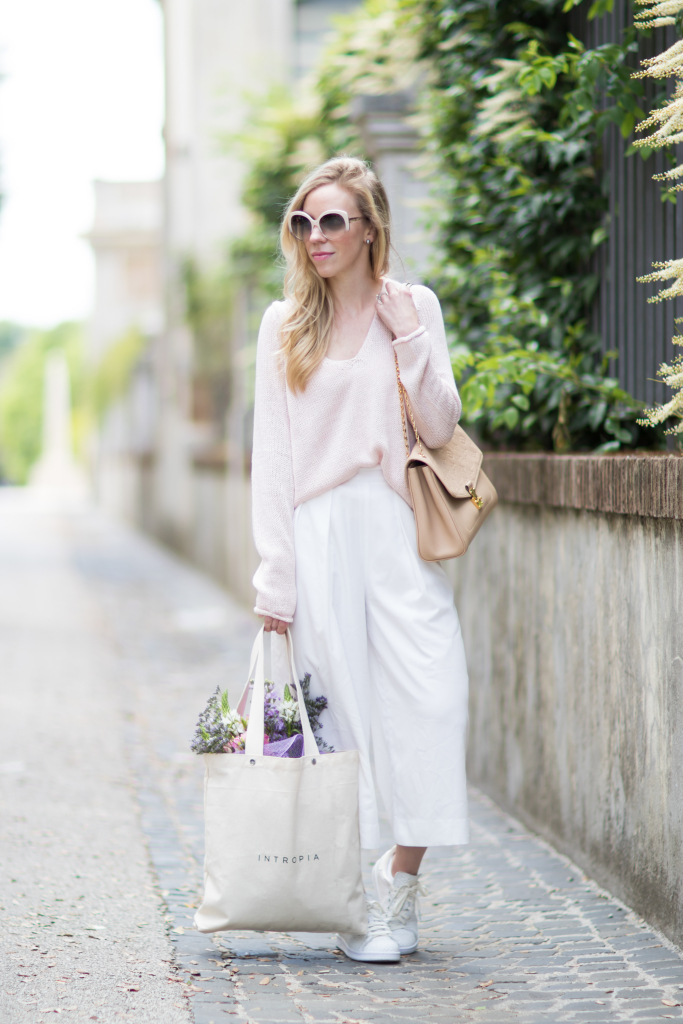 With all of the spring flowers blooming lately, I've been inspired to bring the season indoors by going on weekly flower runs. If you've ever been to Rome, you've probably noticed that there are flower stands all over the city. Some are even mobile, being sold in the backs of utility trucks (where surprisingly, I've also found some really nice flowers). Since there aren't any stands within walking distance of our apartment, we'll usually hop on the Vespa and cruise around until I find the best blooms. My favorite stand is right next to the museum entrance at Villa Borghese: the flowers are always fresh and there are plenty of varieties to choose from.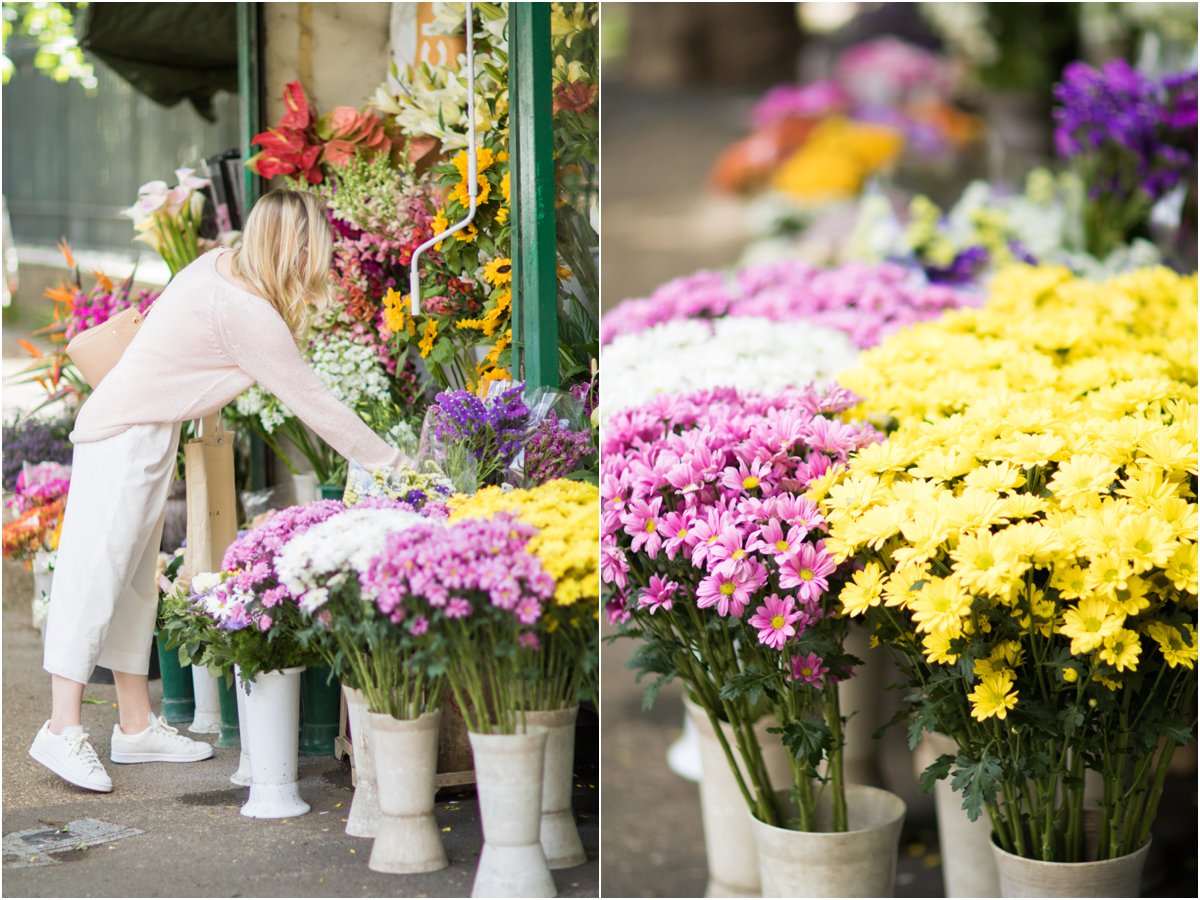 One thing to remember when flowering shopping in Rome is that the price is always negotiable! I used to pay whatever the seller first quoted me until I began to realize I wasn't playing the game correctly. I'll usually begin by choosing what I'd like and asking how much it will cost. If the price seems high (and it usually is inflated a bit), I'll ask what combination I can get for the total amount I am willing to spend and stay firm until we come to an agreement. I may not get as many flowers as I originally asked about, but most of the time, the sellers will throw in some extra filler flowers for free anyway when they wrap up your bouquet. My husband says he is proud of me for learning how to haggle, ha!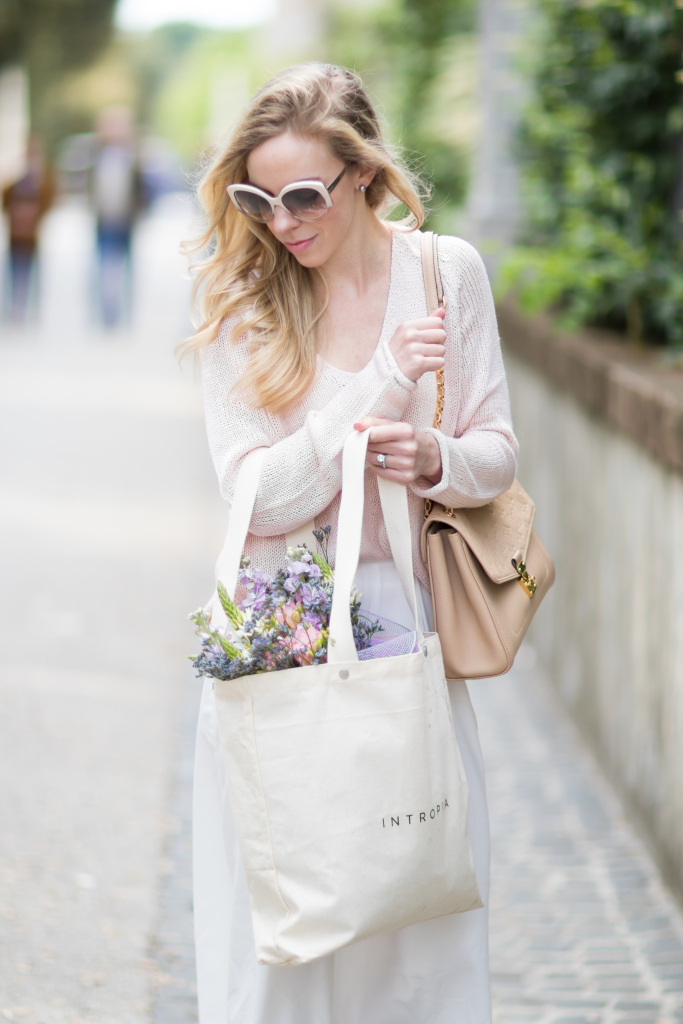 In Italy, you have to pay for your plastic bags at the grocery store, and since it's better for the environment anyway, I've gotten in the habit of taking reusable totes with me everywhere. This one was gifted to me by the lovely Intropia team at their boutique in Centro, and is perfect for carrying my bouquets–it even has a coated lining, so it's no big deal if the inside gets wet.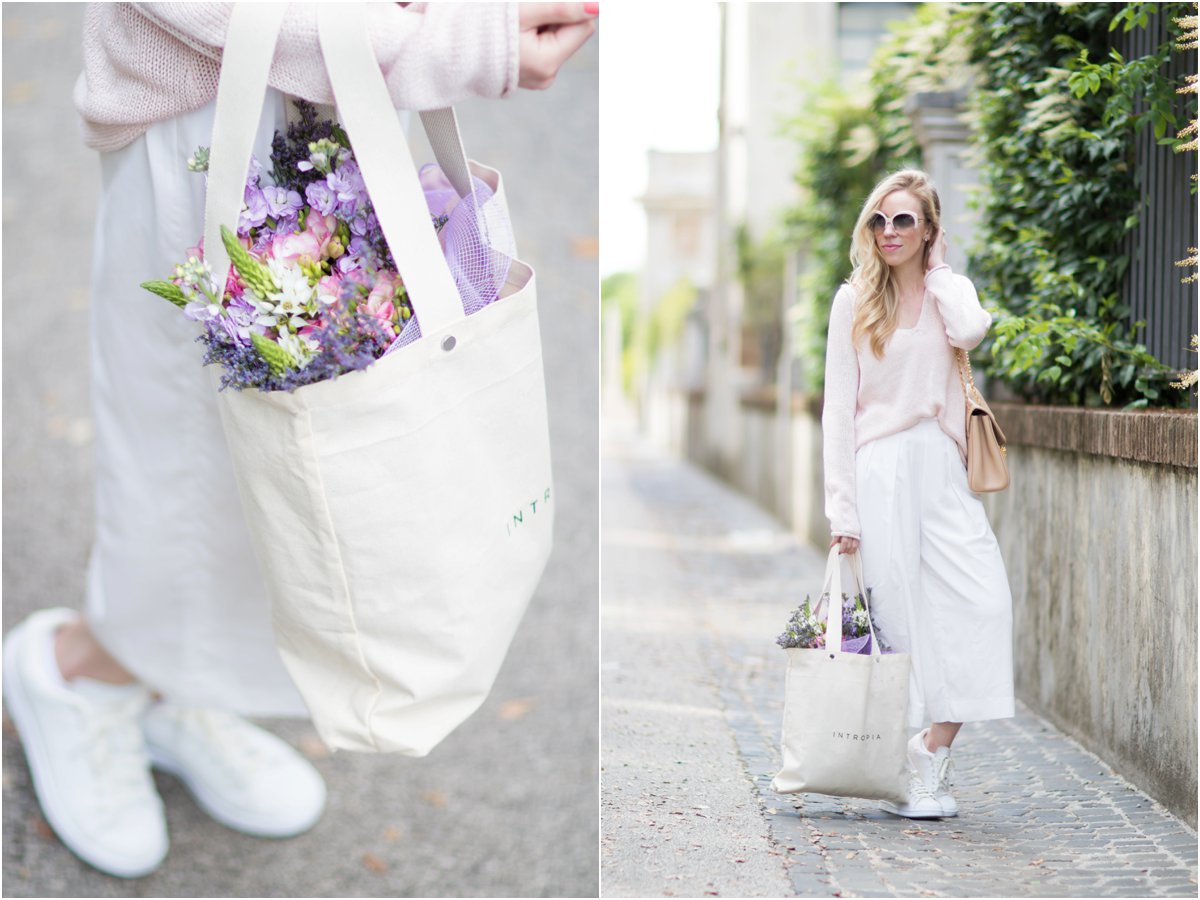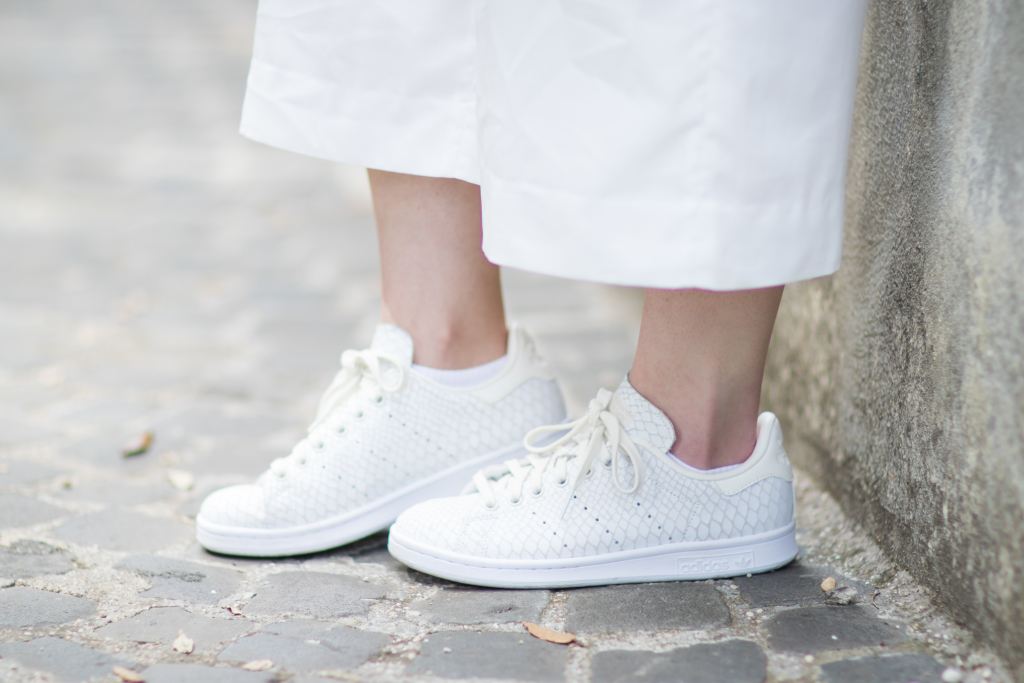 I've nearly worn out my first pair of Stan Smith sneakers, so when I saw this snakeskin print style on our trip to Naples, I had to have them. The exotic texture makes them more of a 'dressier' sneaker and the off-white color is perfect for spring and summer. Unfortunately, I could only find them online from Foot Locker and it appears they're mostly sold out, but they may restock!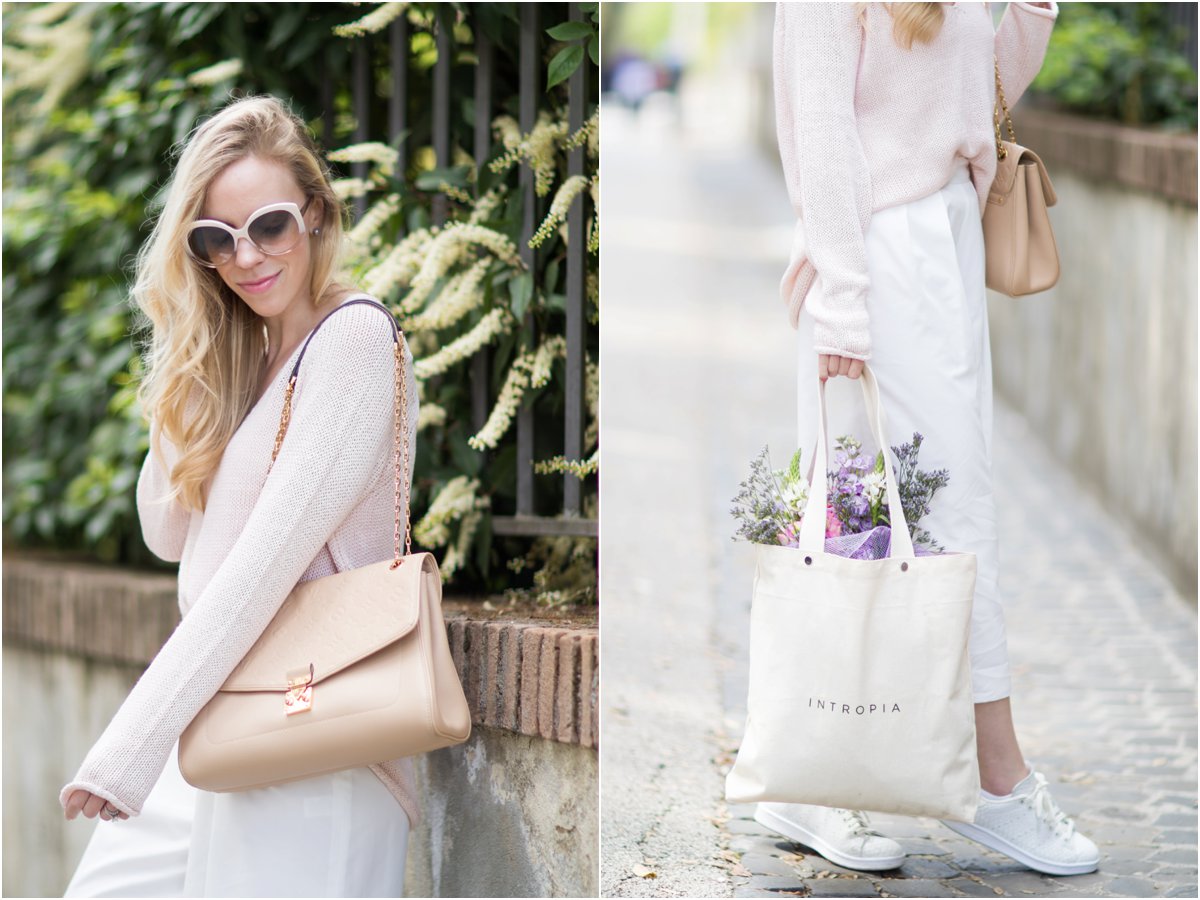 Do any of you have fun plans for the weekend? We didn't get to go out for dinner on our actual anniversary, so we'll be celebrating this weekend. My husband found a new restaurant for us to try and wants it to be a surprise, so I'll let you know how it is! Have a wonderful weekend and thank you so much for reading!
Linking with Living in Color, Stylin' in St. Louis, Happiness at Mid Life, Doused in Pink, Posh Classy Mom & Rachel the Hat