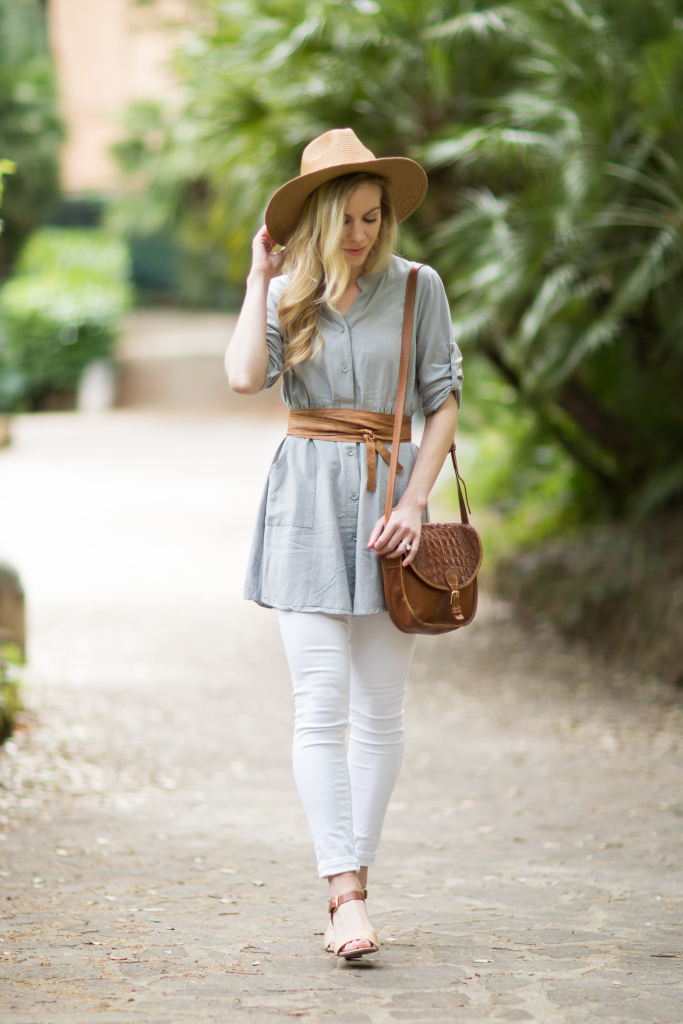 When I first tried on this dress, it came to just above my knees and the length was perfect…..that is, before it went through the laundry. Needless to say from looking at these photos, it shrank about four inches (which is strange since the rest of it fits the same!) Obviously it's too short to wear as a dress now, so I thought since a 'shirt dress' is part shirt, why not wear it that way?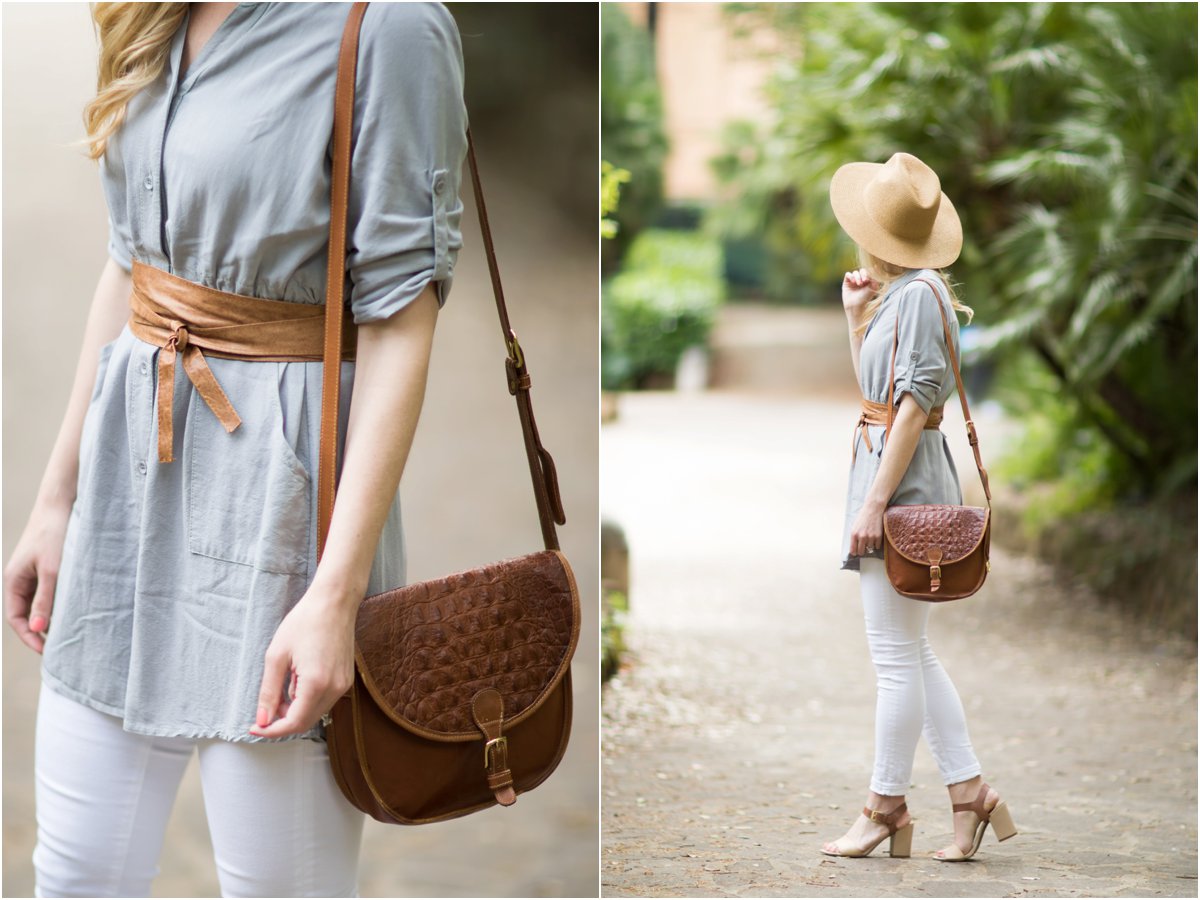 This dress comes with a drawstring belt, but I covered it with one of my leather ones to elevate the appearance. Wrap belts are great to have because they instantly change the look of any top or dress and can be tied so many different ways–not to mention it will fit over anything! If you ever travel to Italy, it's the ideal place to find leather goods at a fair price; I bought this belt and the same in black at a local boutique here in Rome for around €40 total–and they're handmade!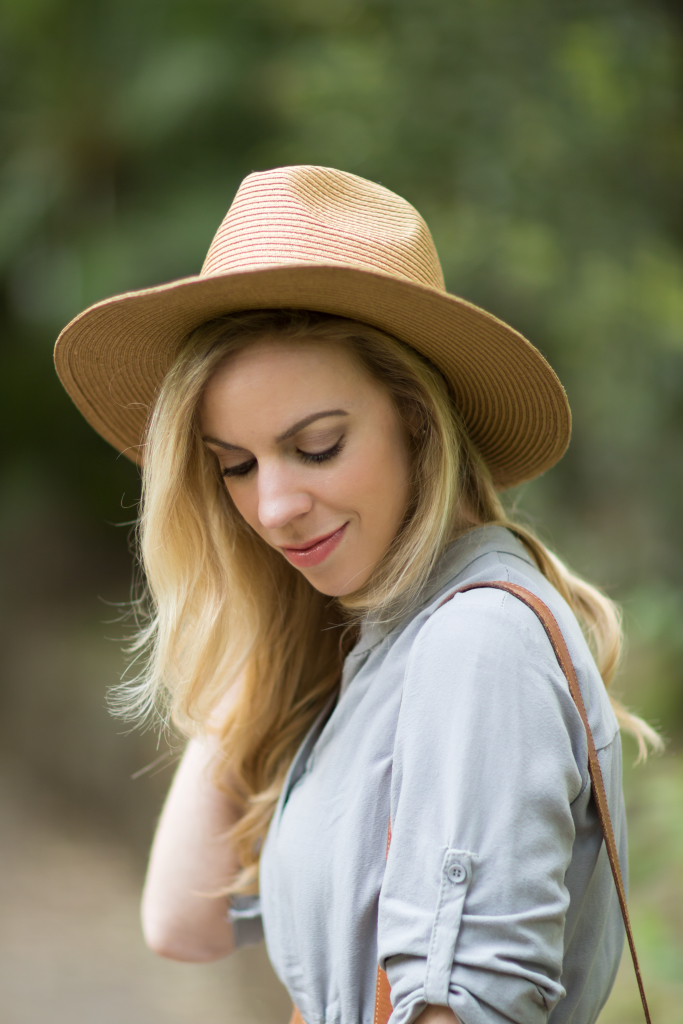 I've been on a panama hat shopping kick lately and this one from Madewell is definitely a keeper. I like how the shape is sturdy, and while most straw hats are really light-colored, this one is a darker honey shade.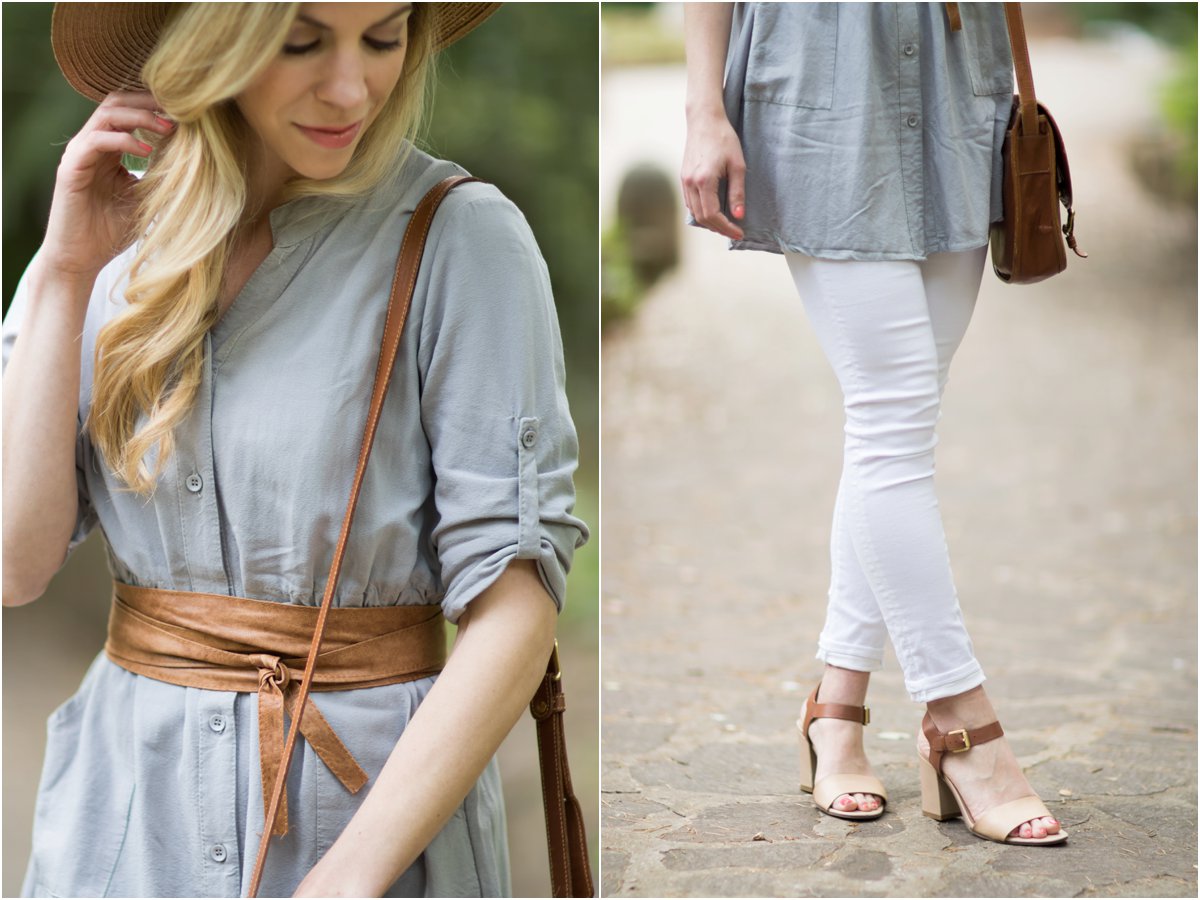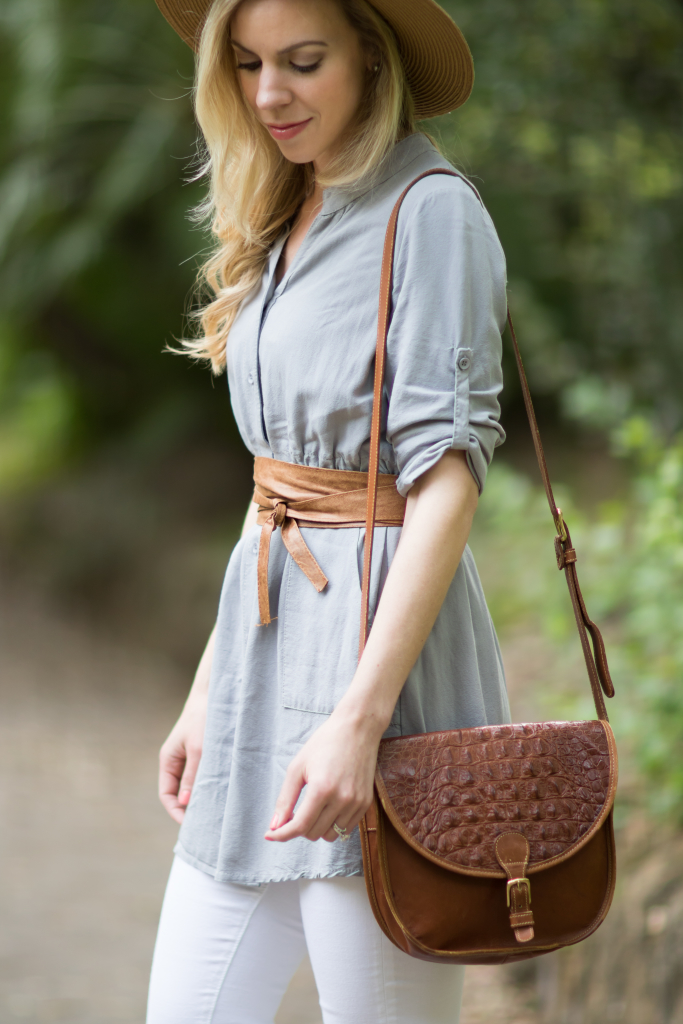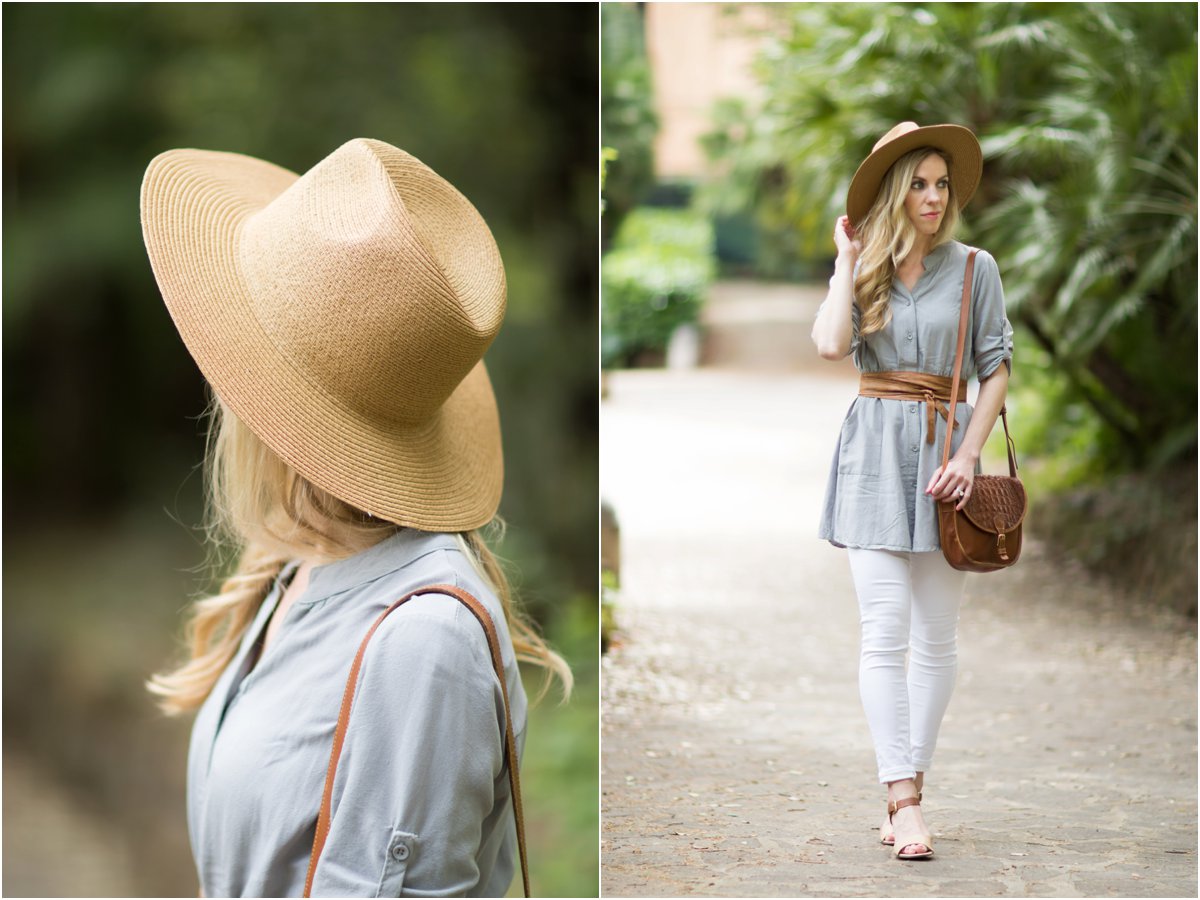 For an alternative, more casual outfit, this 'dress' also looks cute unbuttoned over a tee with denim shorts. Overall, I still recommend it, but definitely make sure to wash it in cold water and hang dry only!
Linking with Walking in Memphis in High Heels & The Fashion Canvas