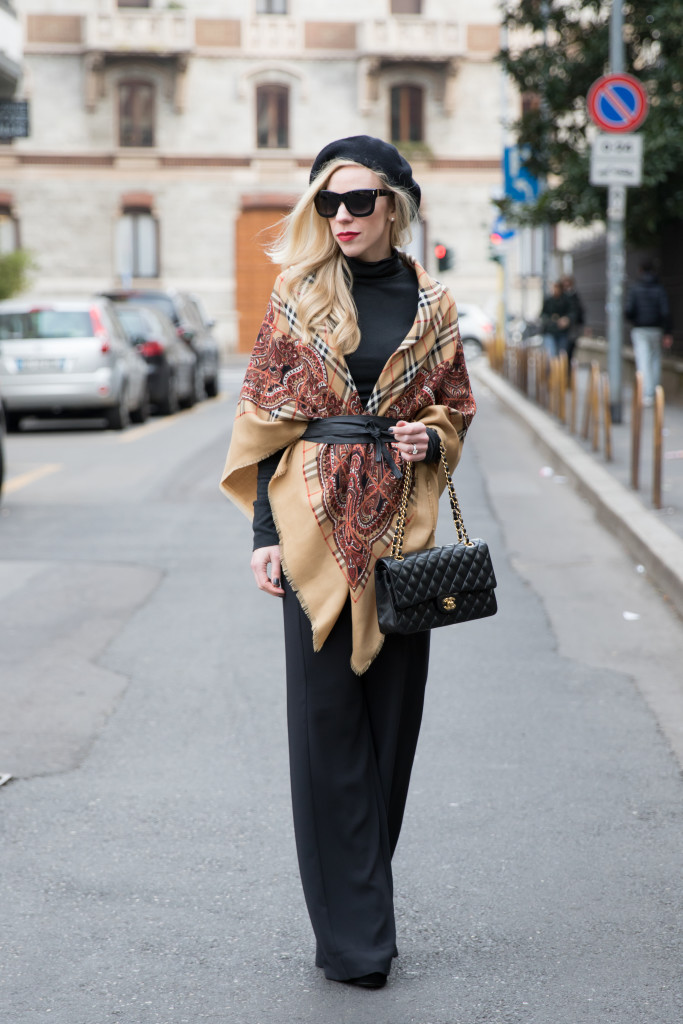 Attending the Aigner Munich show during Milan Fashion Week was especially meaningful to me because I've known of the brand for years–I still remember how many ladies coveted their line of Etienne Aigner handbags, which were sold in the department store where I worked my first job as a teenager. According to their website, Aigner calls themselves 'a German brand with an Italian soul.'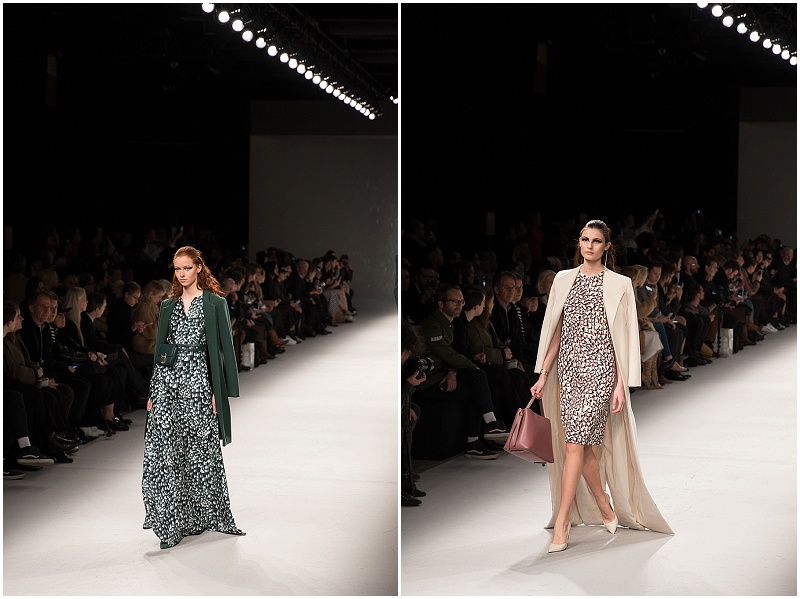 Creative Director Christian Beck found inspiration for the Fall-Winter '16 runway from the colors of nature: forest green, gray, brown, black, and a particularly beautiful rusty pink. Silhouettes were modern with an architectural edge.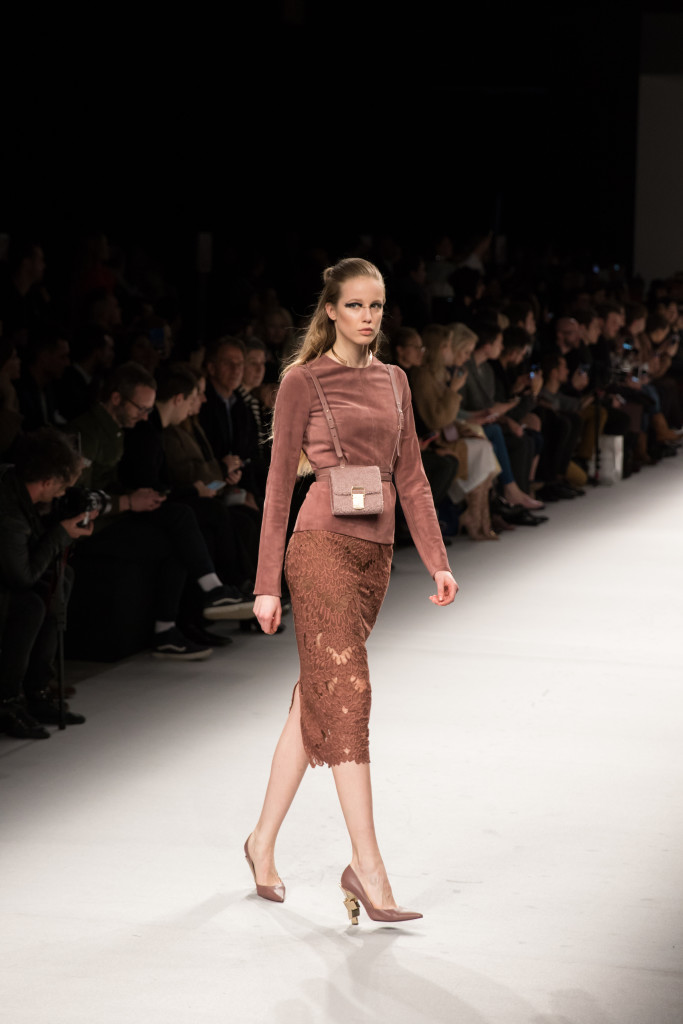 I love how the unique harness detail on this mini bag makes it look like a pair of suspenders!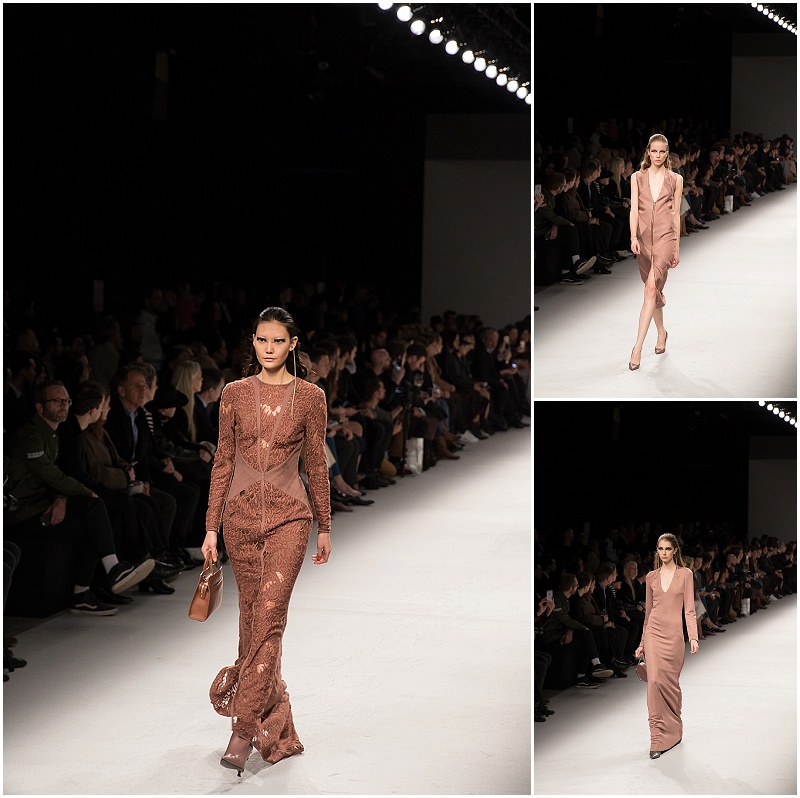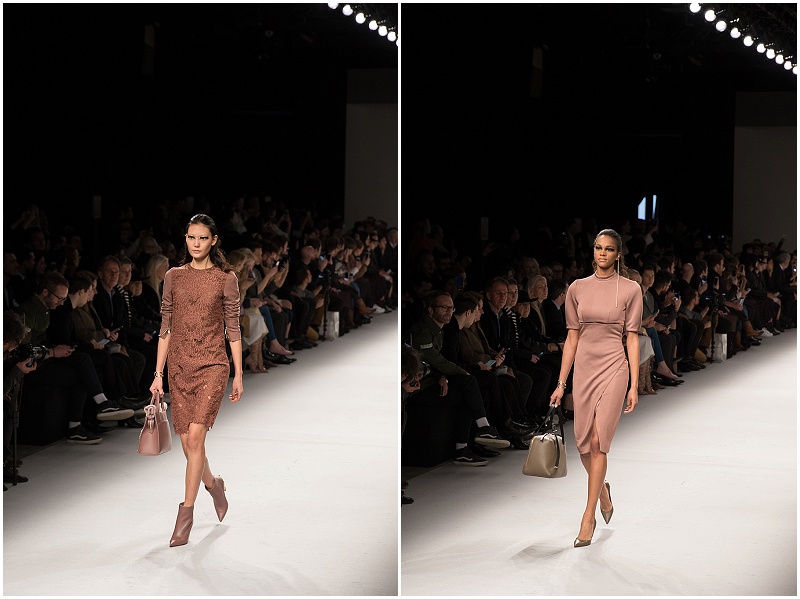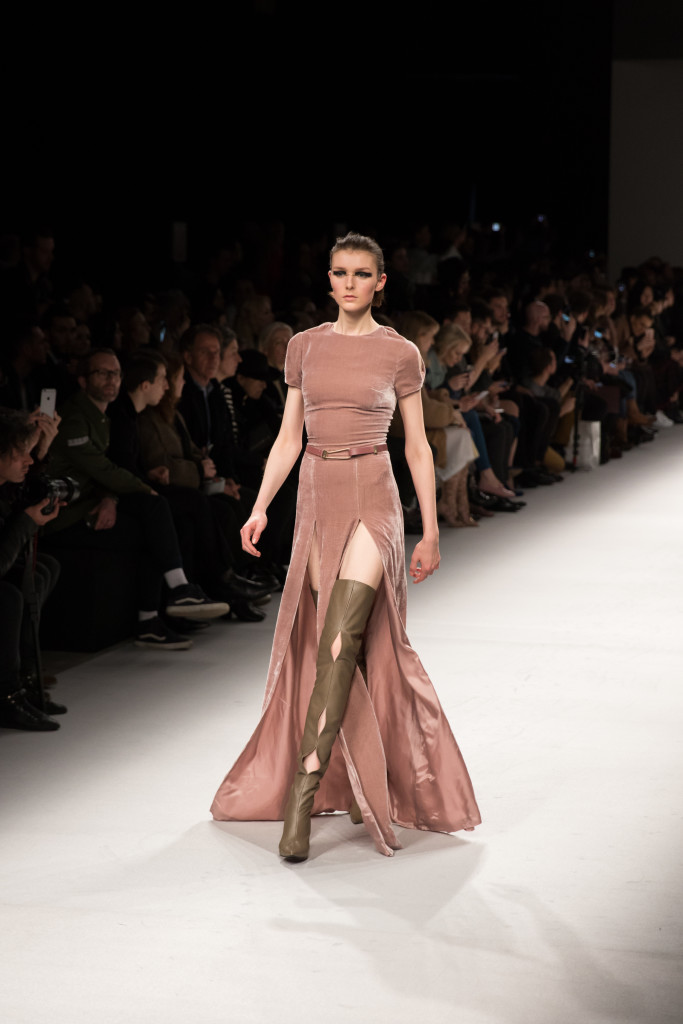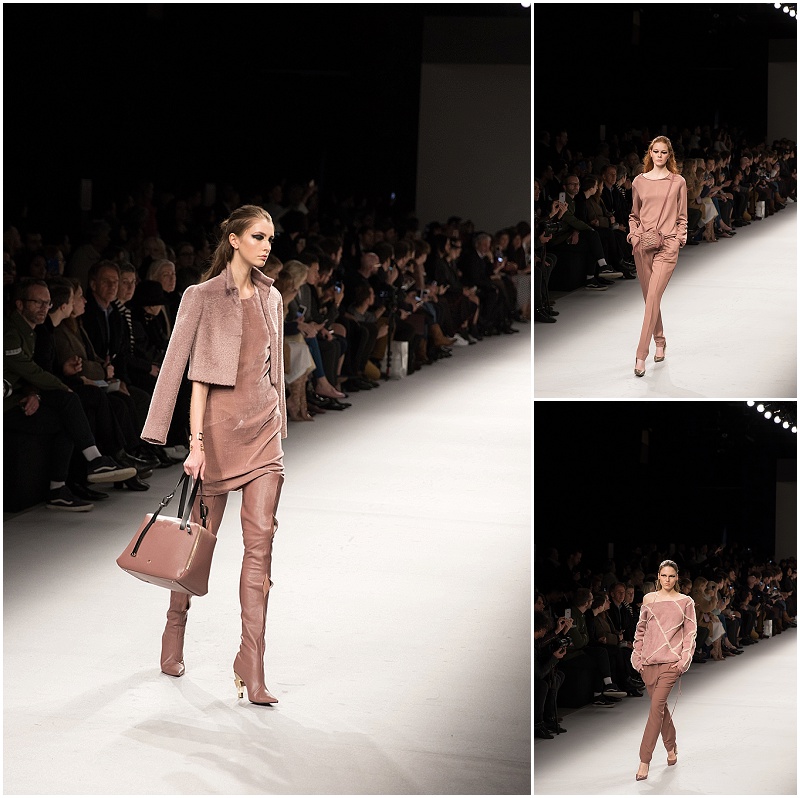 Sumptuous velvet fabric appeared in the form of dresses and tops–I especially adored the monochromatic way it was styled with pink (and those thigh-high boots are to-die-for!)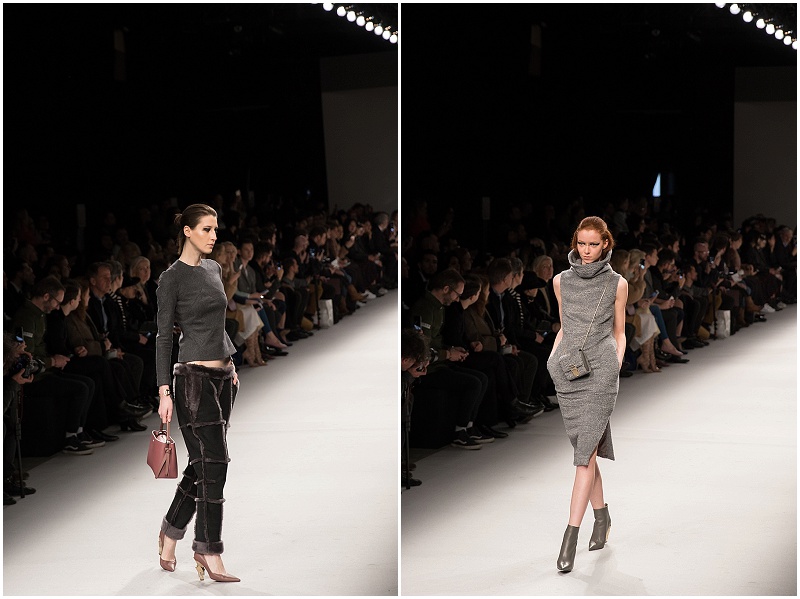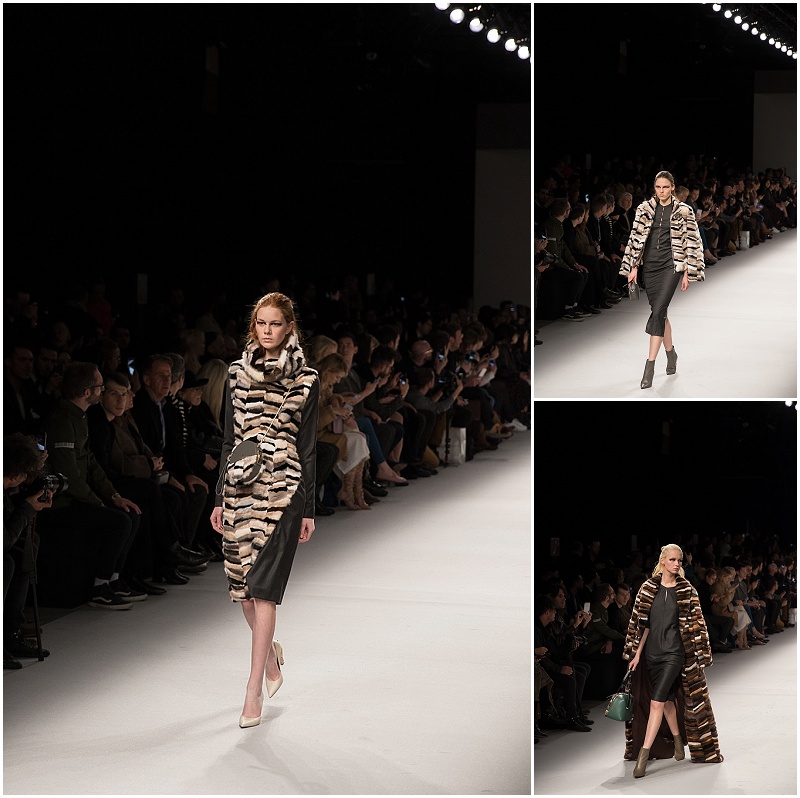 Luxe fur was worn traditionally as jackets, but was also seen trimming dresses and pants.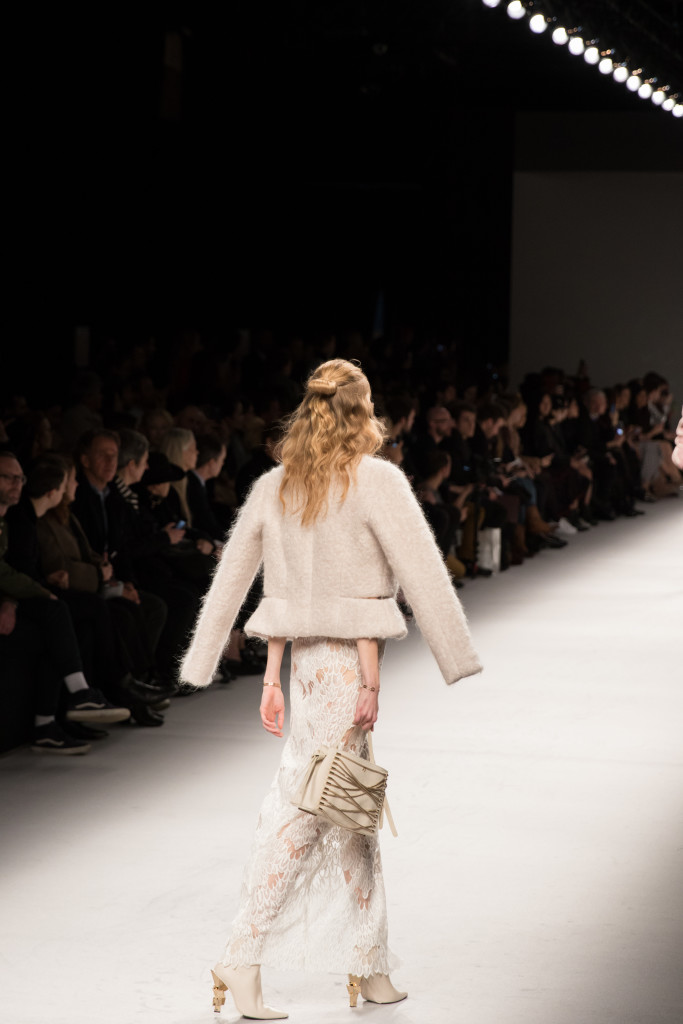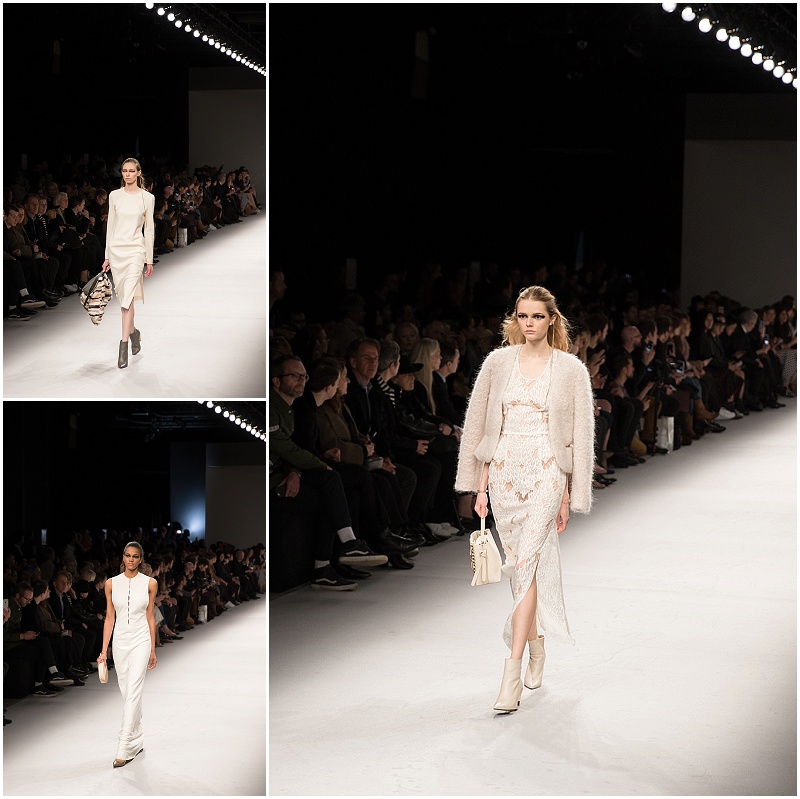 Leather, lace, and fur textures added plenty of depth to these monochromatic white ensembles, making them anything but boring.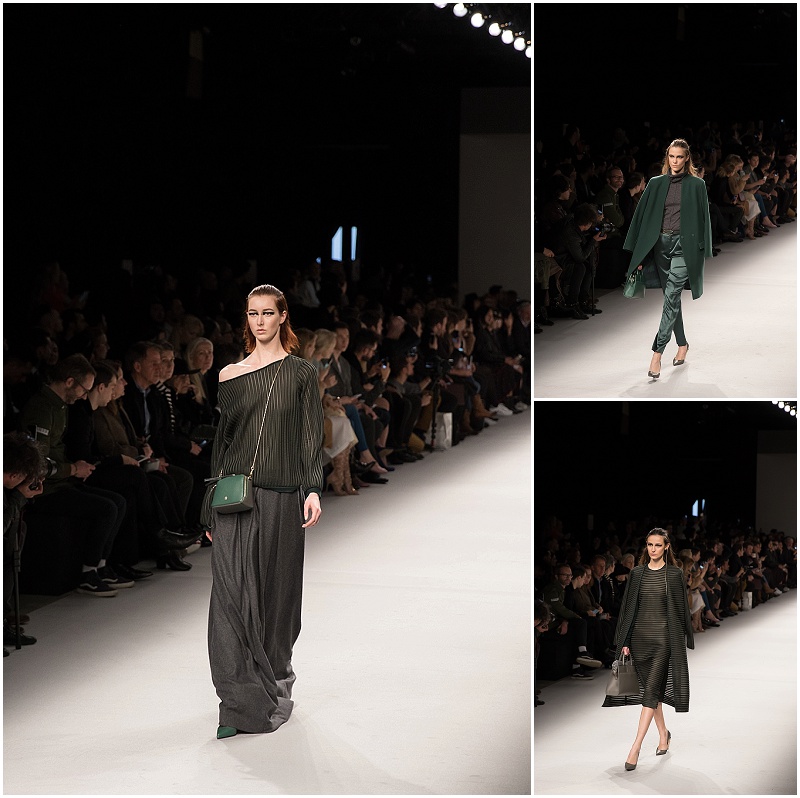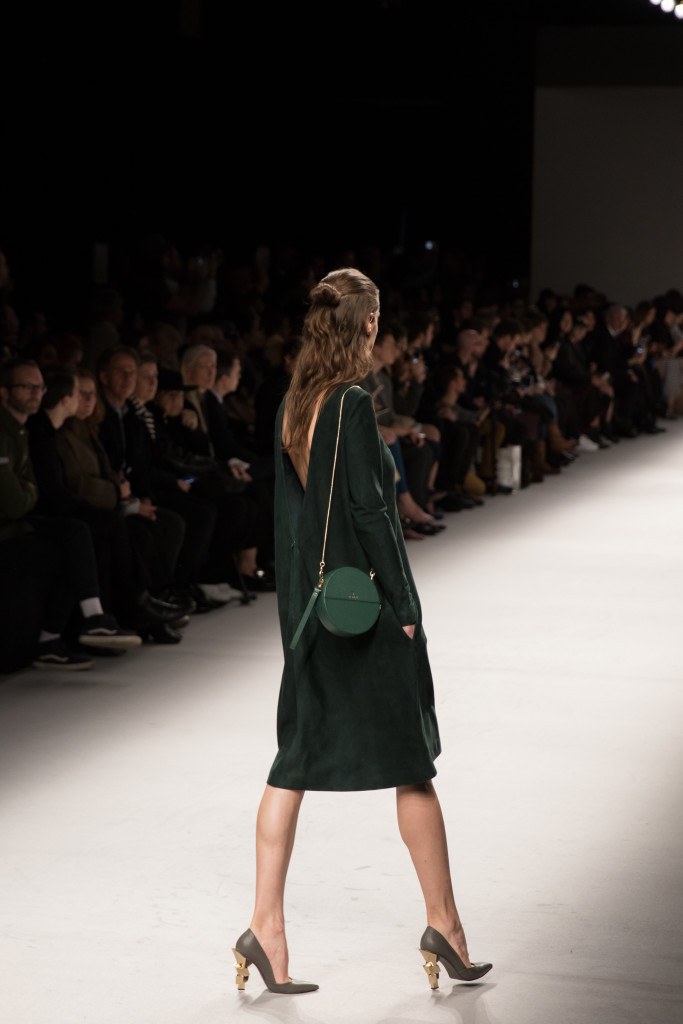 Deep forest green was one of the most popular colors on the runway, and looked equally stunning on clothing and handbags.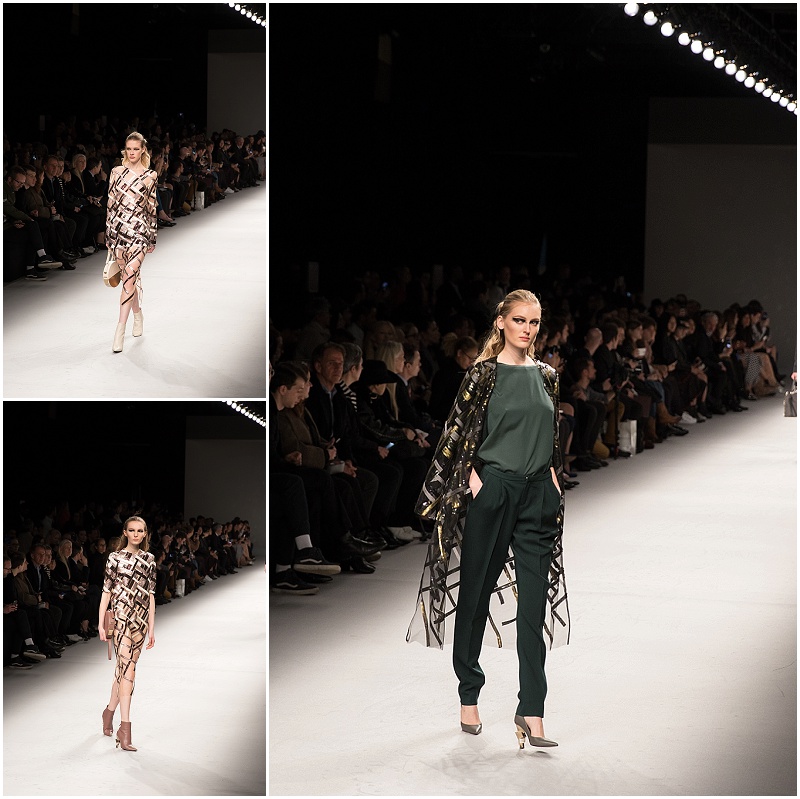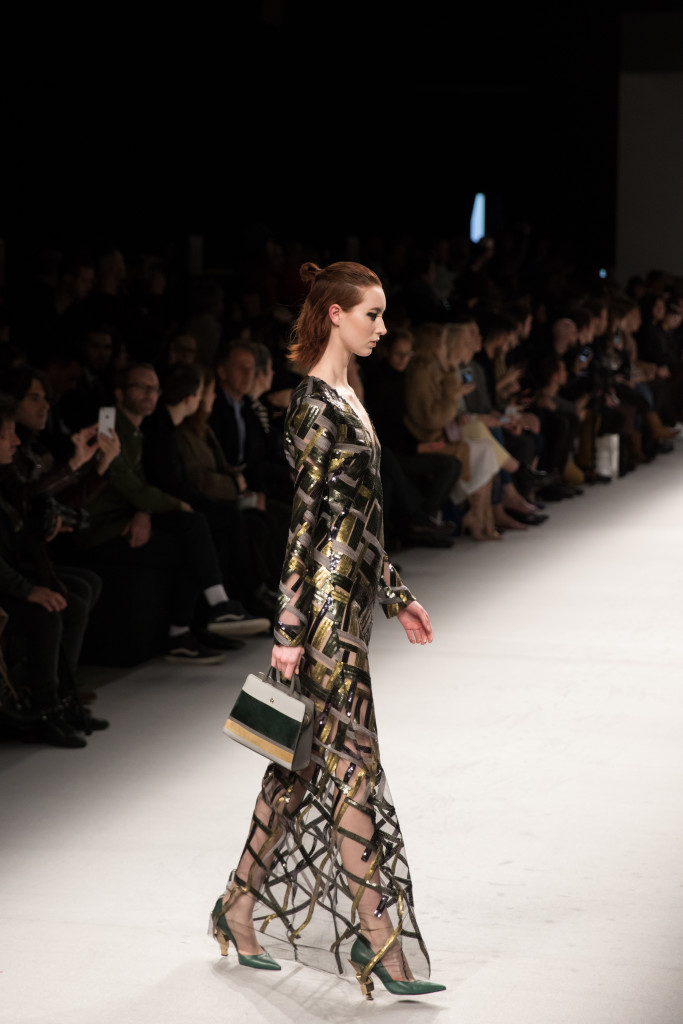 Sparkly geometric patterns adorned sheer fabric on dresses and jackets. How amazing would this dress be for a New Years' Eve party?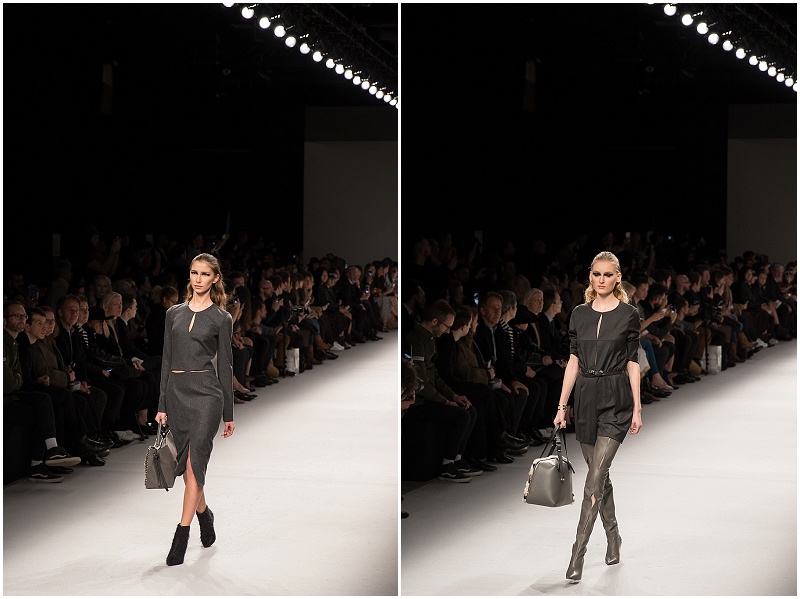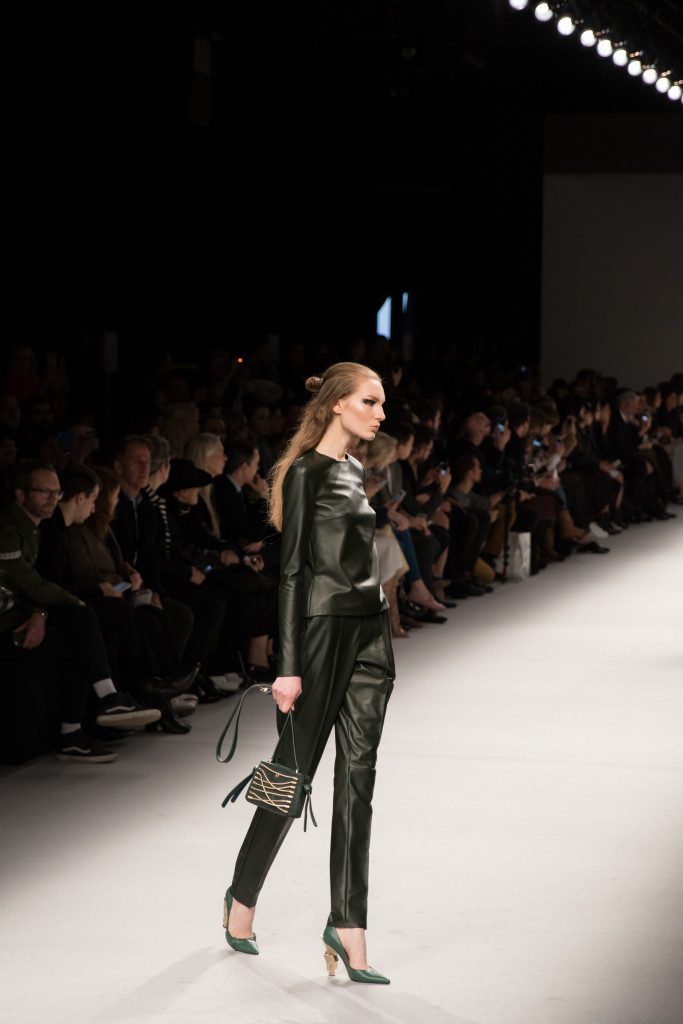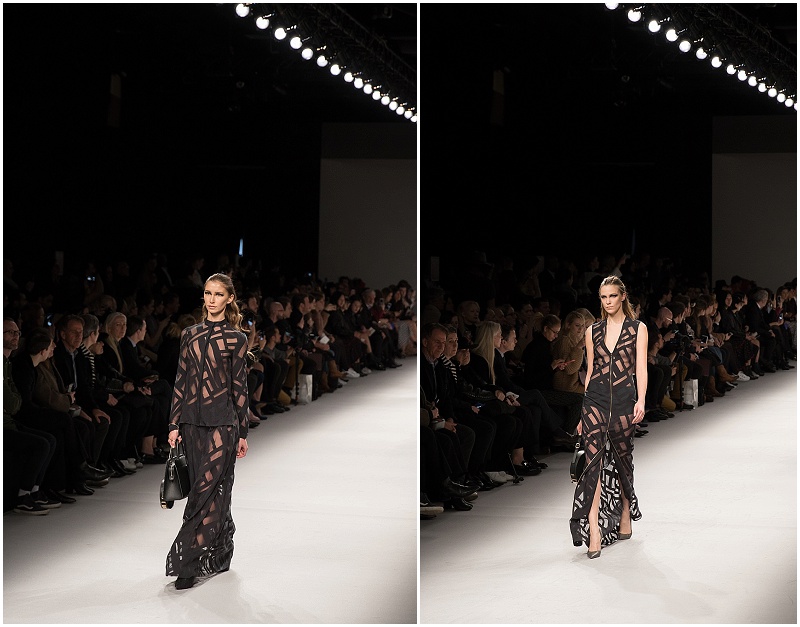 Aigner's runway show was definitely inspiring, and I cannot wait to incorporate some of their ideas into my own wardrobe.
Explore the world of Aigner here.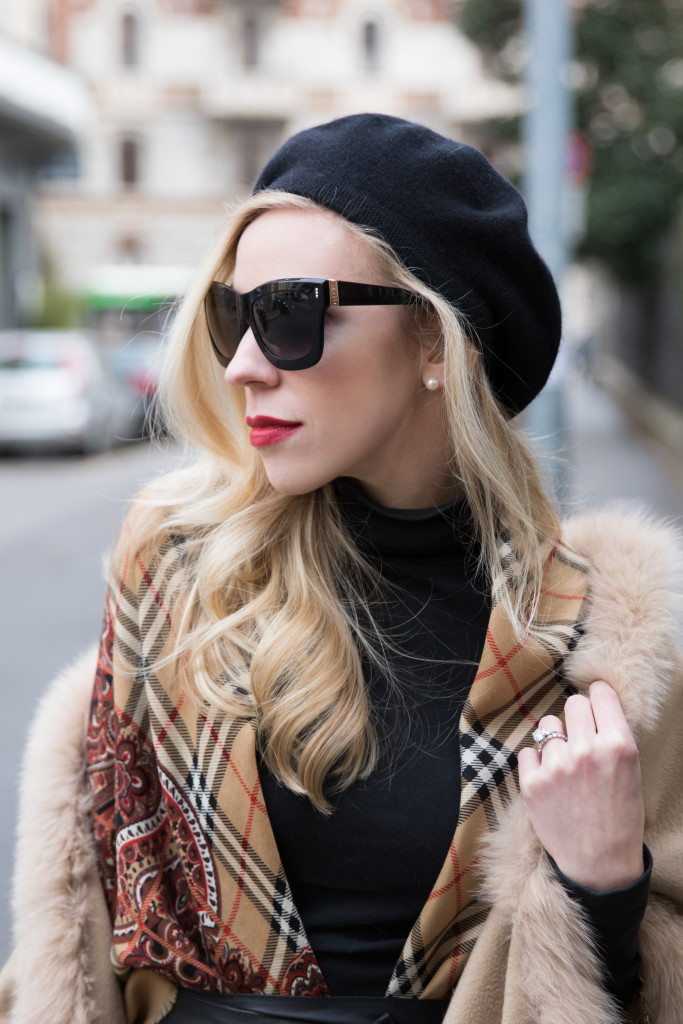 I decided to restyle a vintage Burberry shawl I've had in my closet for a few years and wear it to the show. This time, I wore it a different way by cinching with a leather wrap belt to give it the look of a cape.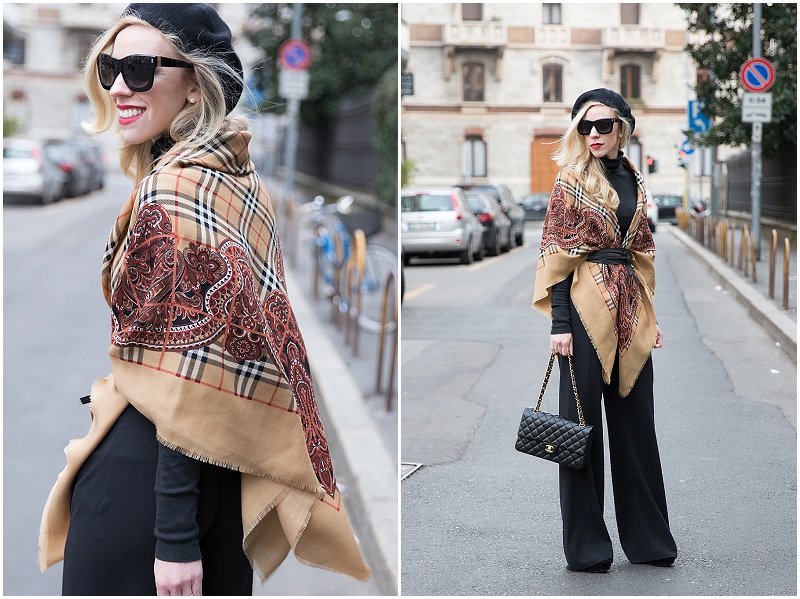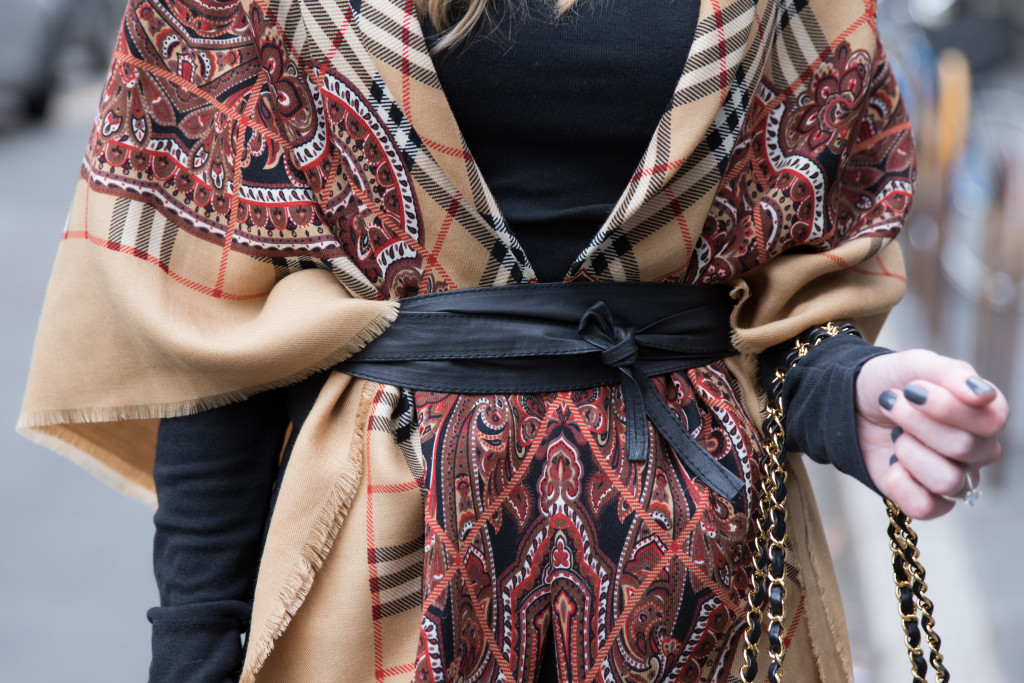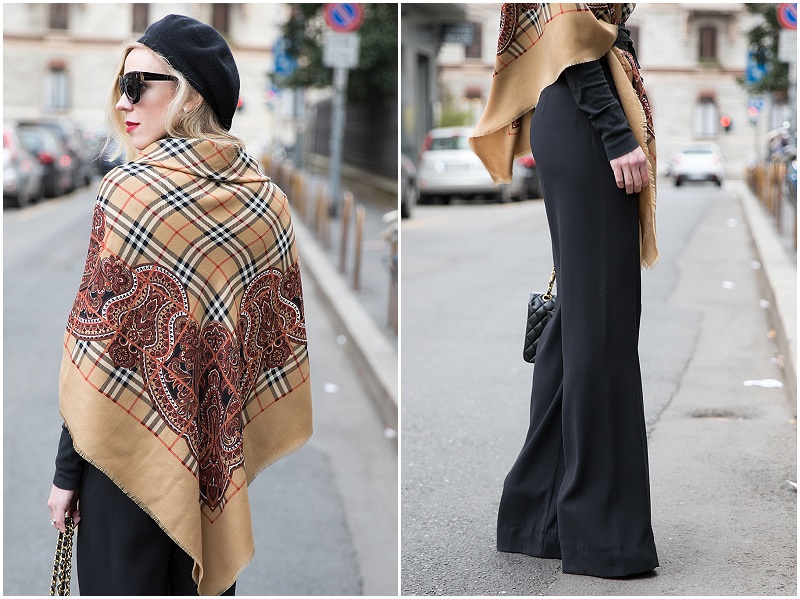 To allow my shawl to be the focus of this outfit, I dressed in all black, with wide leg pants to help elongate my frame (platform heels not shown!)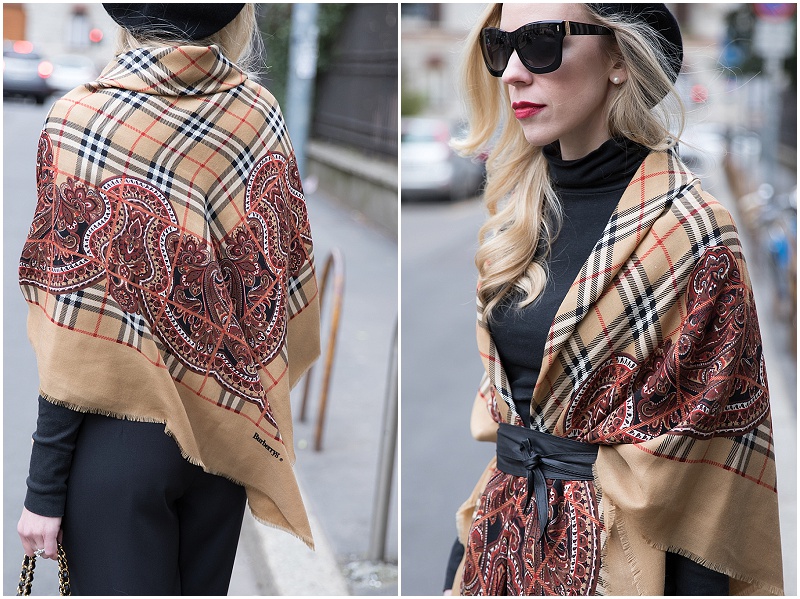 Shawl (vintage Burberry; more vintage Burberry here)
Turtleneck (old; similar)
Beret (Bloomingdale's)
Sunglasses (c/o ESCADA)
Bag (Chanel)