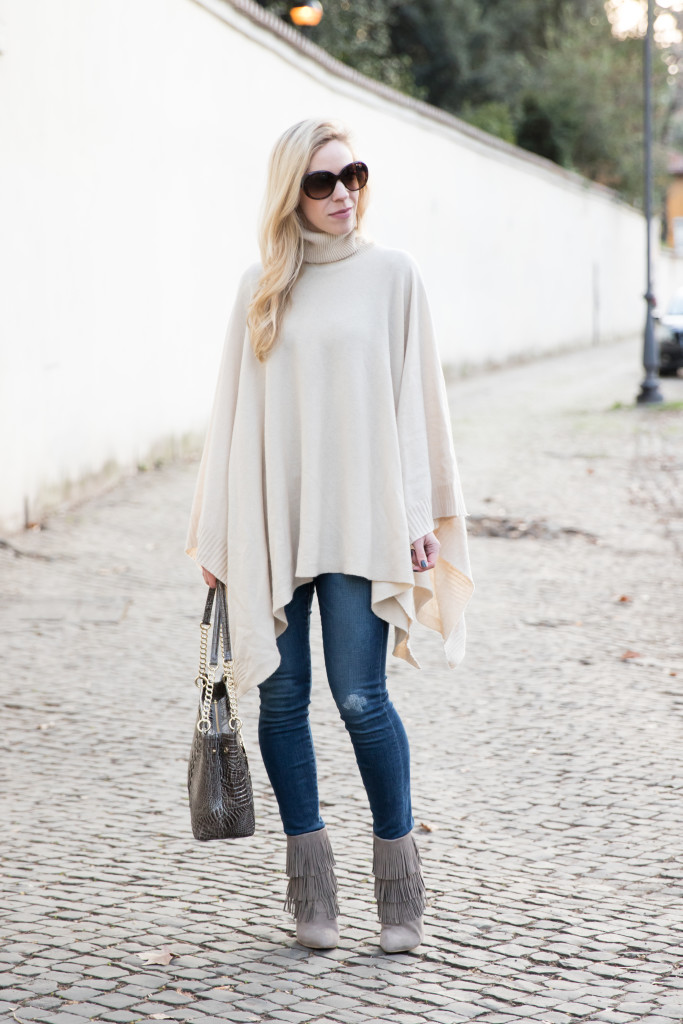 Slowly but surely, spring is making its way here to Rome: the temperature is beginning to rise, some of the flowers are beginning to bloom, and the sun isn't setting quite as early. It was nearly 5:30 in the evening when we took these photos last weekend, and it still wasn't dark. Unfortunately we don't 'spring forward' and begin Daylight Savings time until a few weeks after the U.S. (this year it will be March 27th), but the thought of longer days just around the corner still makes me very happy!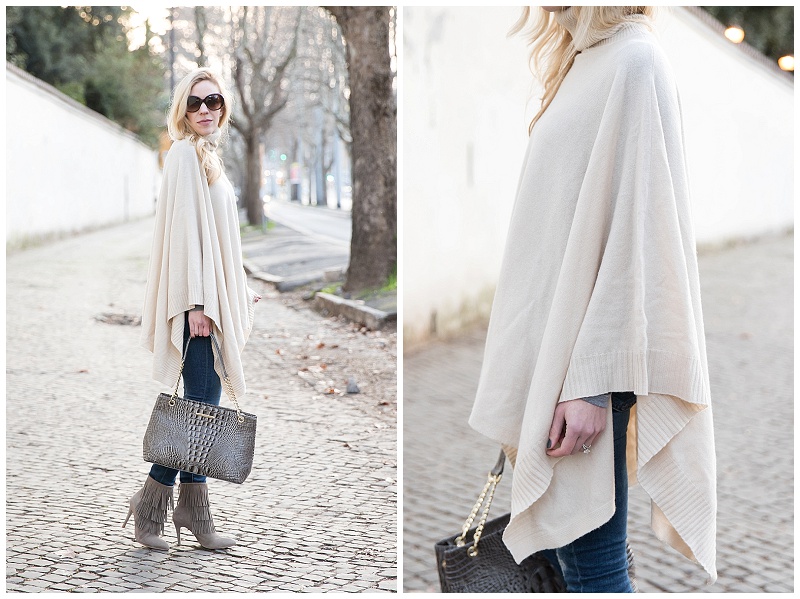 The best part about a poncho has to be its simplicity because it's always the focal point of any outfit. Just throw one over a thin turtleneck, add a good pair of jeans and statement boots, and you're ready to go–simple and chic!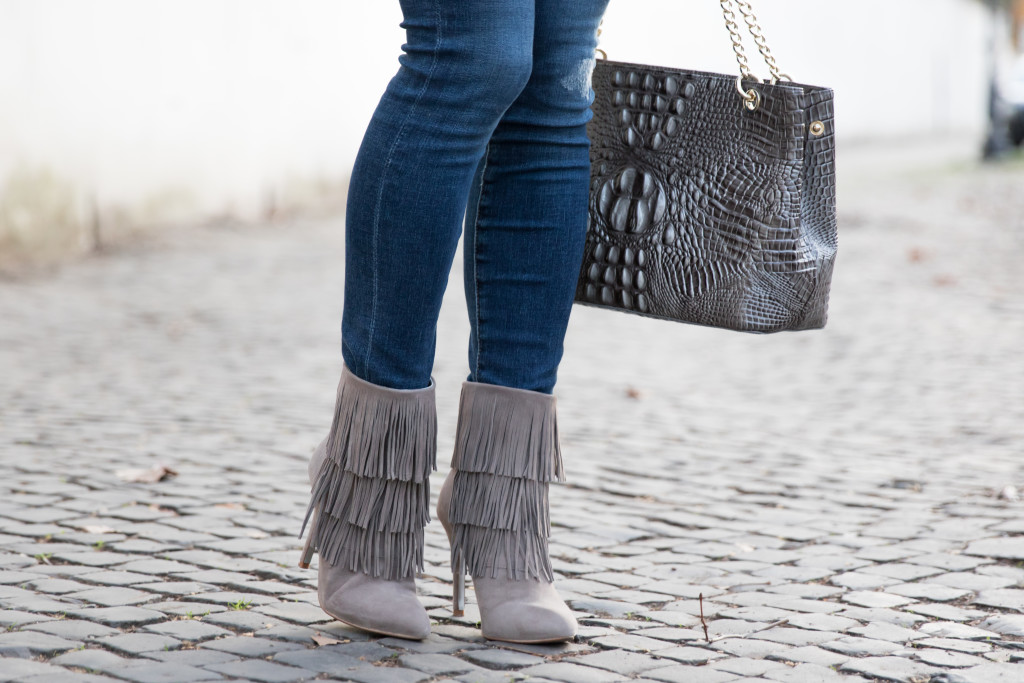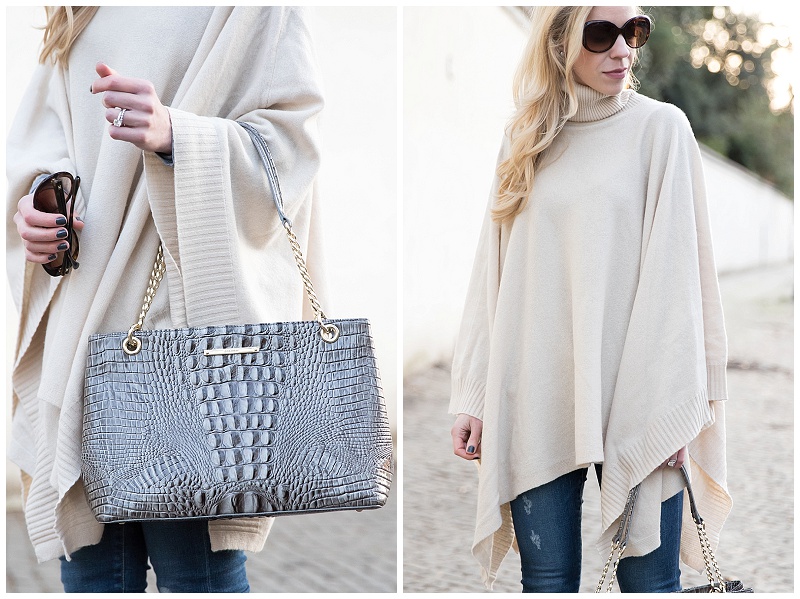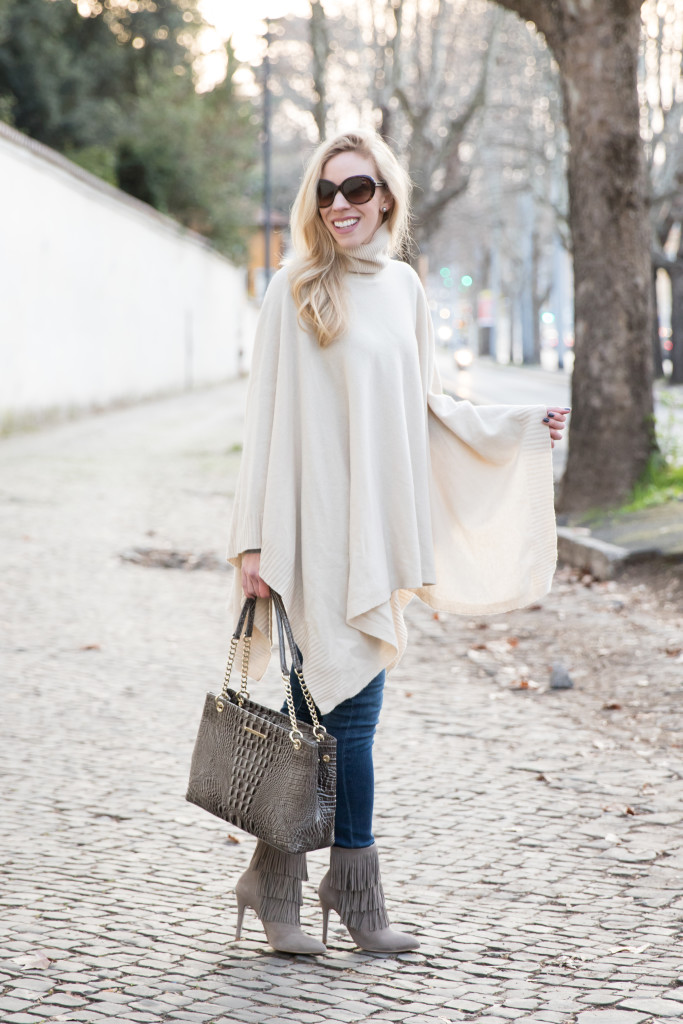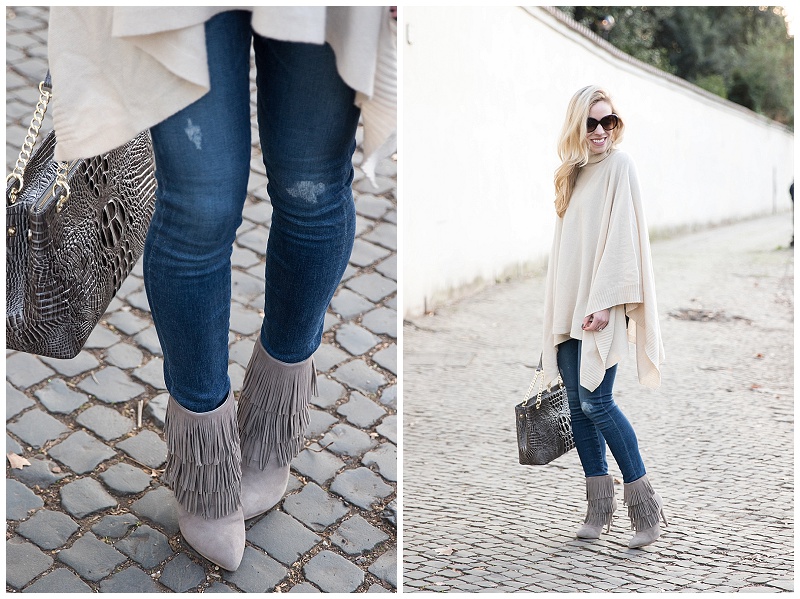 Fun fringe booties and a polished bag in complementary shades of gray complete this neutral ensemble. I haven't been able to wear these boots much during winter, but definitely look forward to rocking them more often this spring!
Linking with Walking in Memphis in High Heels & The Fashion Canvas