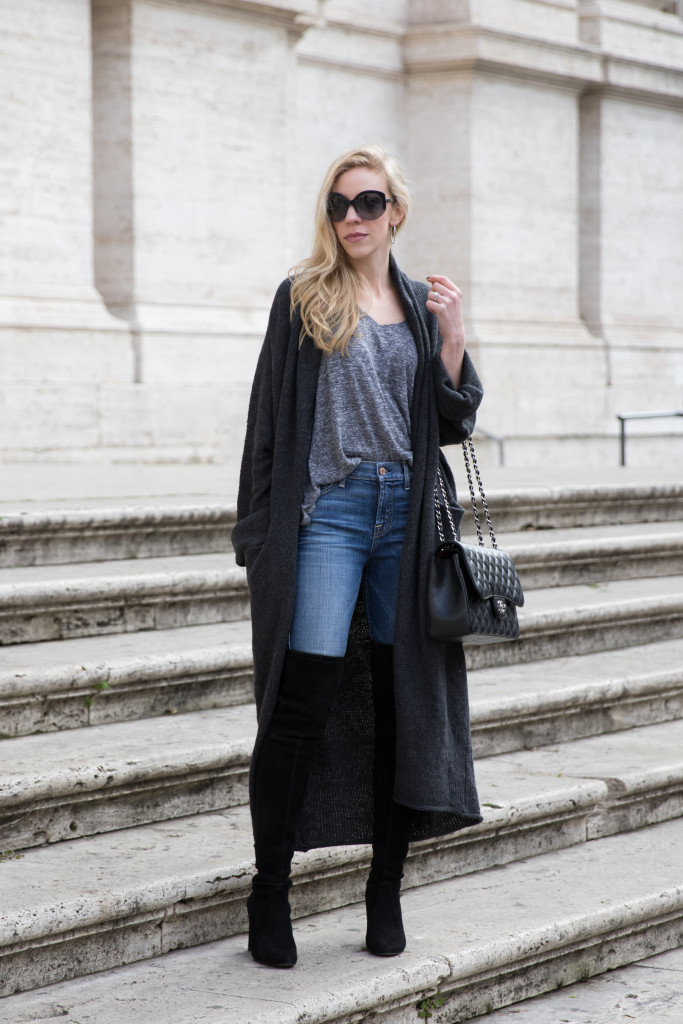 Ciao from Rome and I hope all of you had a great weekend! Ours was pretty low key: a get-together with friends, dinner at our favorite neighborhood restaurant, scootering around the city, and lounging at home. Things are about to get pretty busy here, but for now we are enjoying the down time.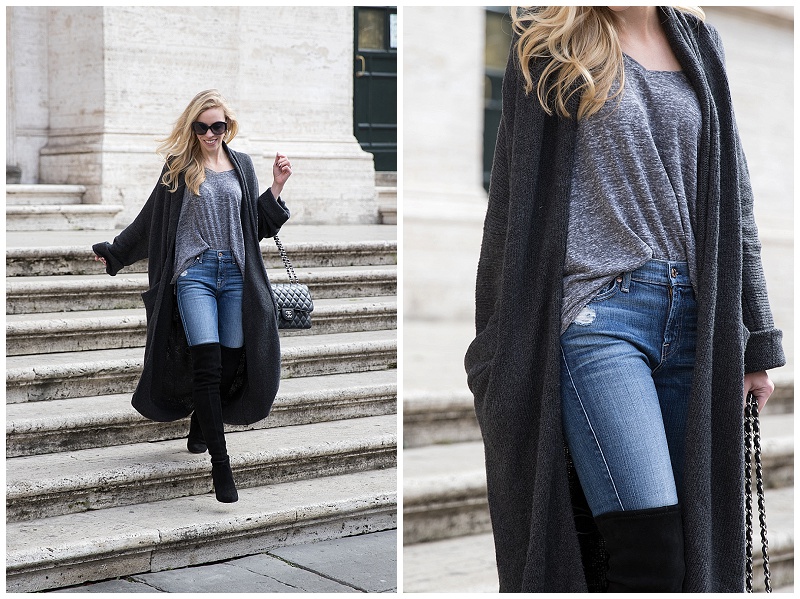 One trend I'd been wanting to try for awhile is the floor-grazing duster cardigan. I was stalking this cozy style on H&M's website for weeks and it finally just arrived in the mail. It's slouchy, soft, and kind of resembles a bathrobe–I love it. Duster cardigans are a bit tricky to wear if you're petite and some women are afraid their frame will be lost in one, but they're actually quite flattering when paired with the right pieces (for reference, I'm 5'4″ tall).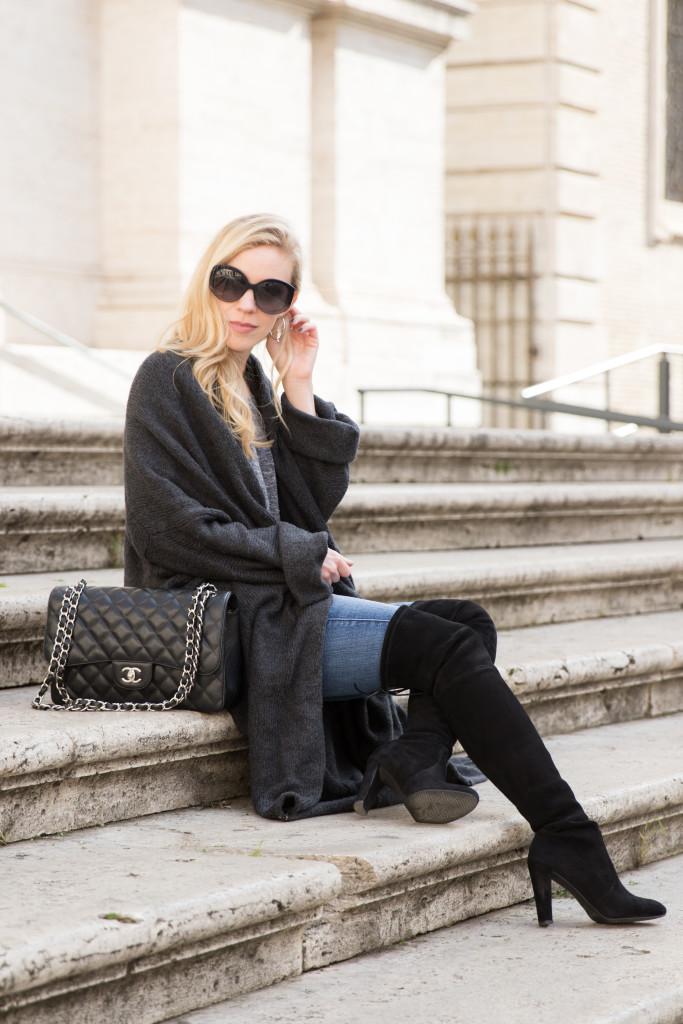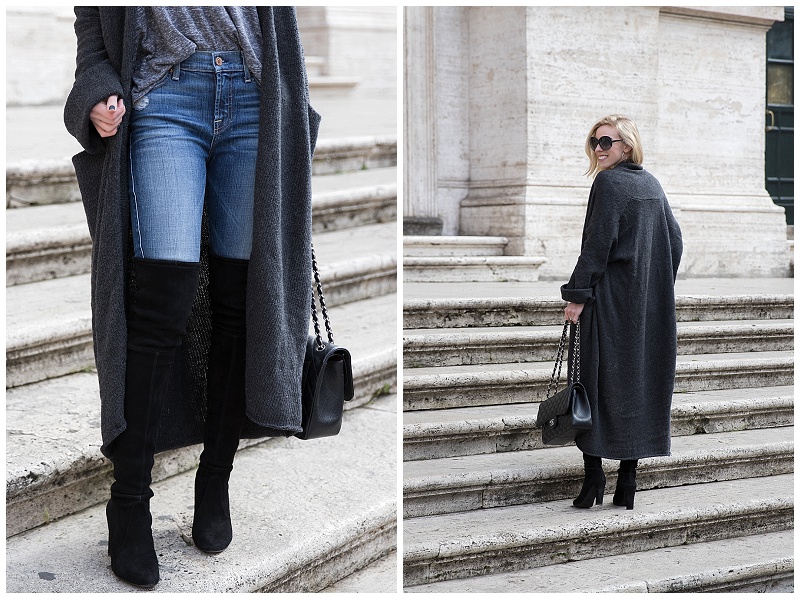 When deciding what to wear with a duster, it's preferable to stick with form-fitting items and avoid anything too bulky underneath–boyfriend jeans are cute, but probably not the best choice for oversized cardigans. For this outfit, I chose high waist skinny jeans and over the knee boots to contrast with the extremely oversized proportions of my sweater, resulting in a look that's sleek, not sloppy–and I actually think I looked taller. That said, I do love an oversized cardigan with sneakers, but usually stick to one that's mid-thigh to knee length for a casual outfit (see this post).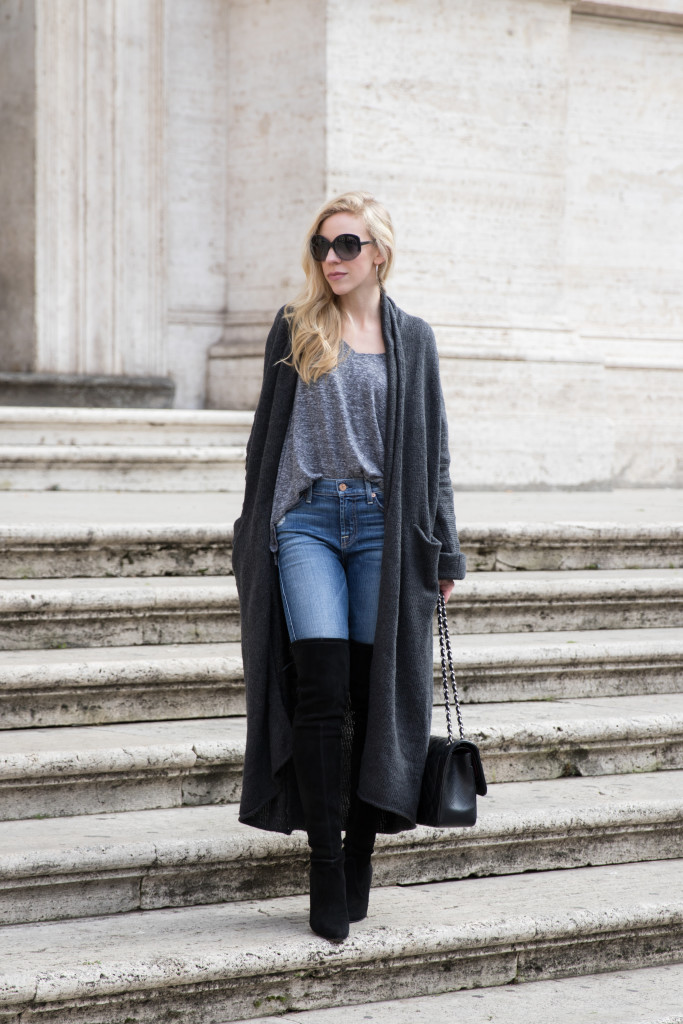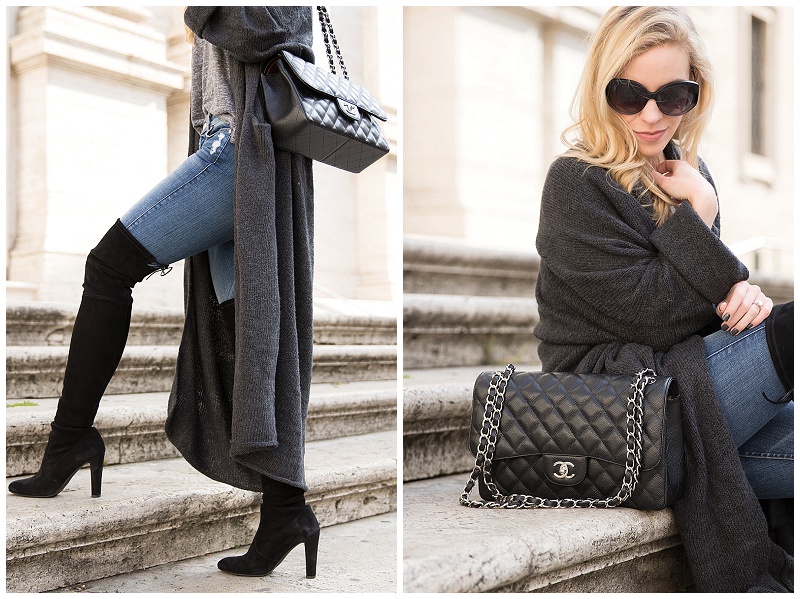 What are your thoughts on duster cardigans–would you wear one? Wishing all of you a wonderful week ahead!
Linking with More Pieces of Me, Sincerely Jenna Marie, Pink Sole & Still Being Molly