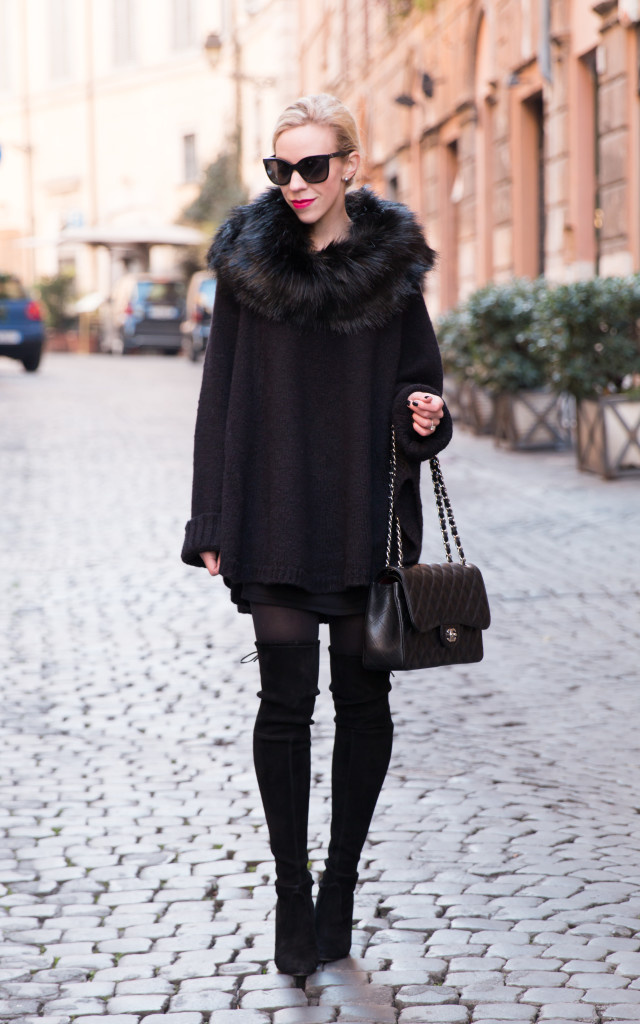 Last Sunday, my husband and I decided to head to Centro and visit Vatican City. In case you didn't know, despite its location within the boundaries of Rome, Vatican City is completely separate and has stood alone as its own independent state since 1929. Although we have explored the area around the Vatican, we still haven't actually gone inside to tour it yet. My intention was to get blog photos while we were there until my husband pointed out that I chose the worst day of the week to do so. He was right–not only were tons of people around, but we actually ended up being there at the time when Papa Francesco made his weekly appearance to speak to the crowd (which was still pretty neat, though!)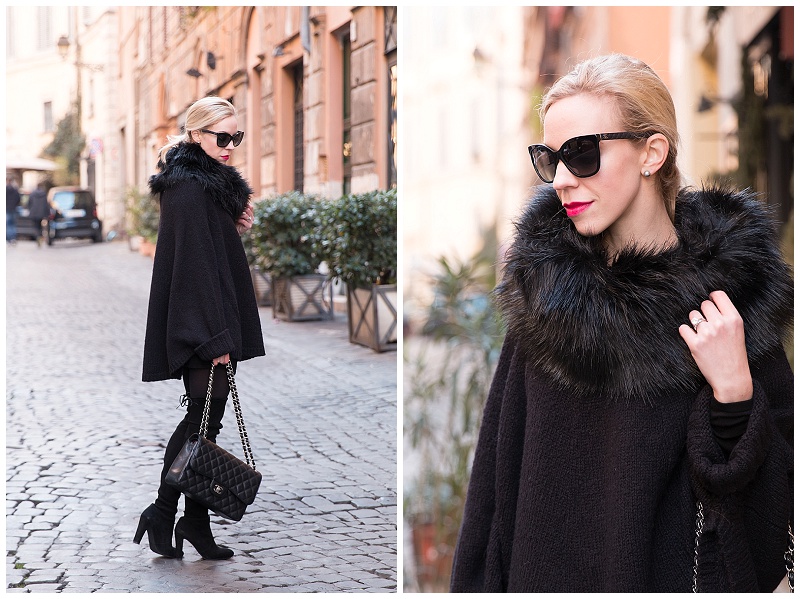 One of my style mottos: when in doubt, wear black–it's always chic and simple for creating an outfit when you aren't sure what to wear. A sweater dress topped with this faux fur collar poncho sweater was equal parts comfy and glamorous.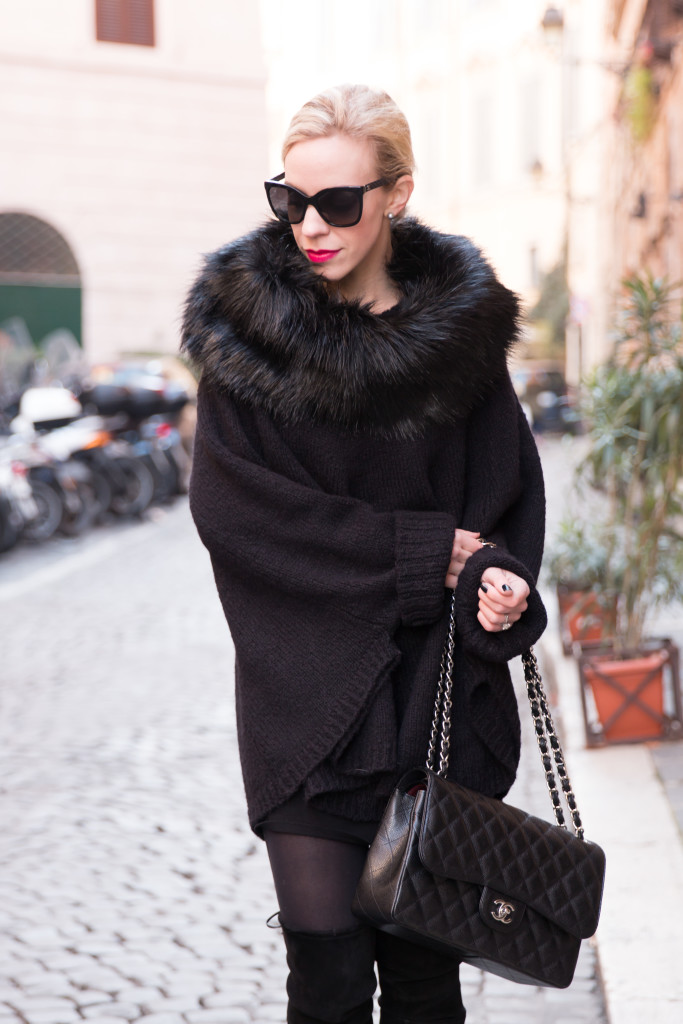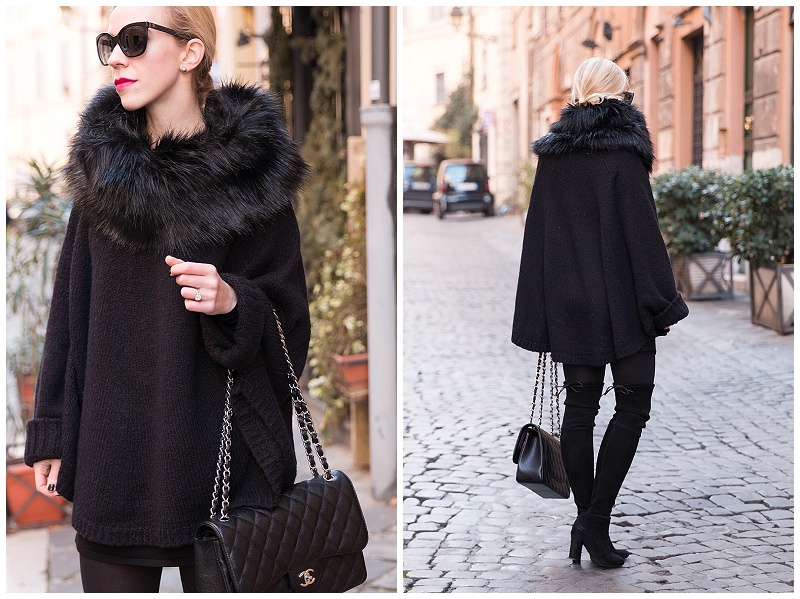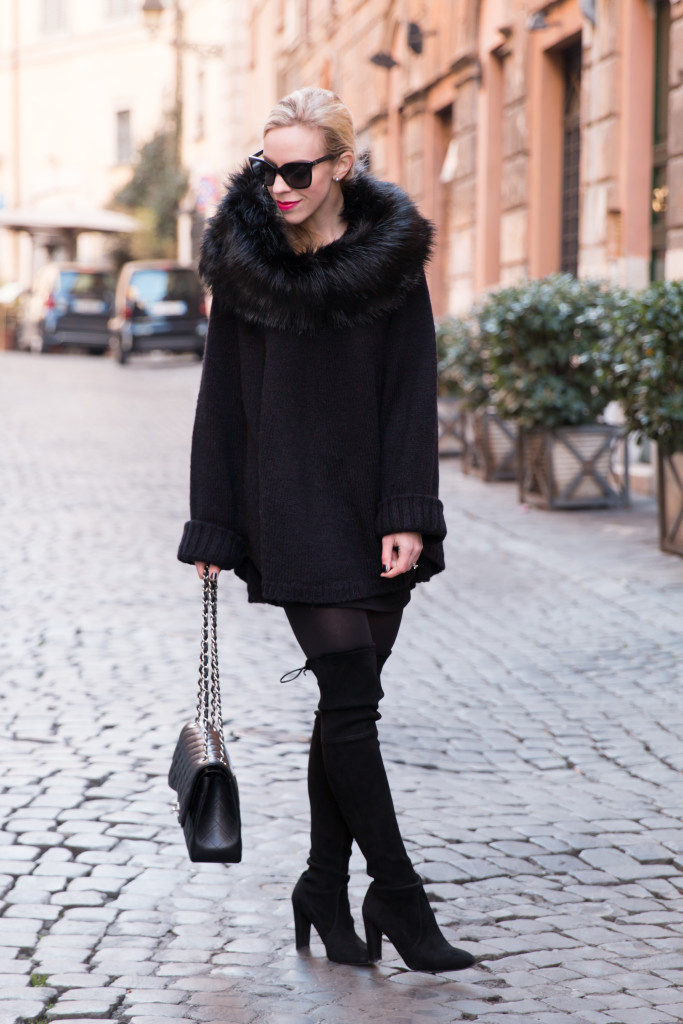 I wanted the collar on this poncho to be the focus of my outfit, and wearing it with all black allowed it to stand out.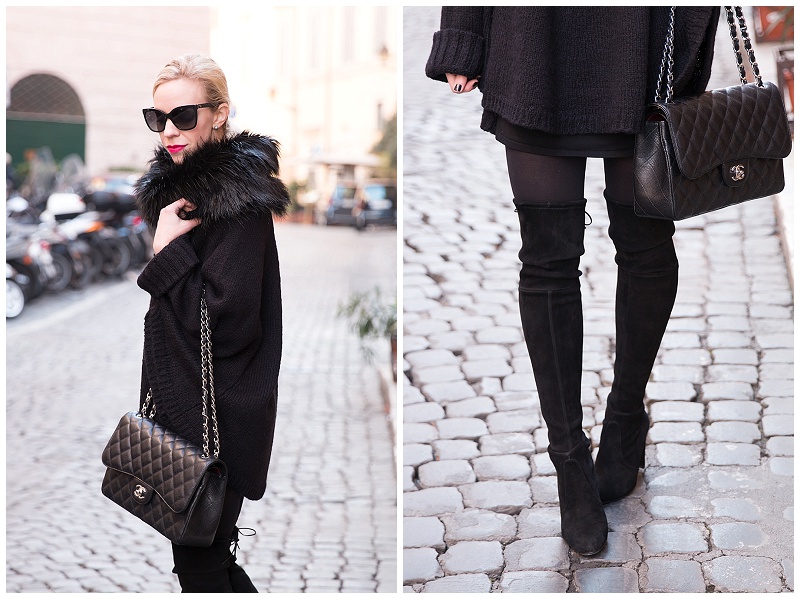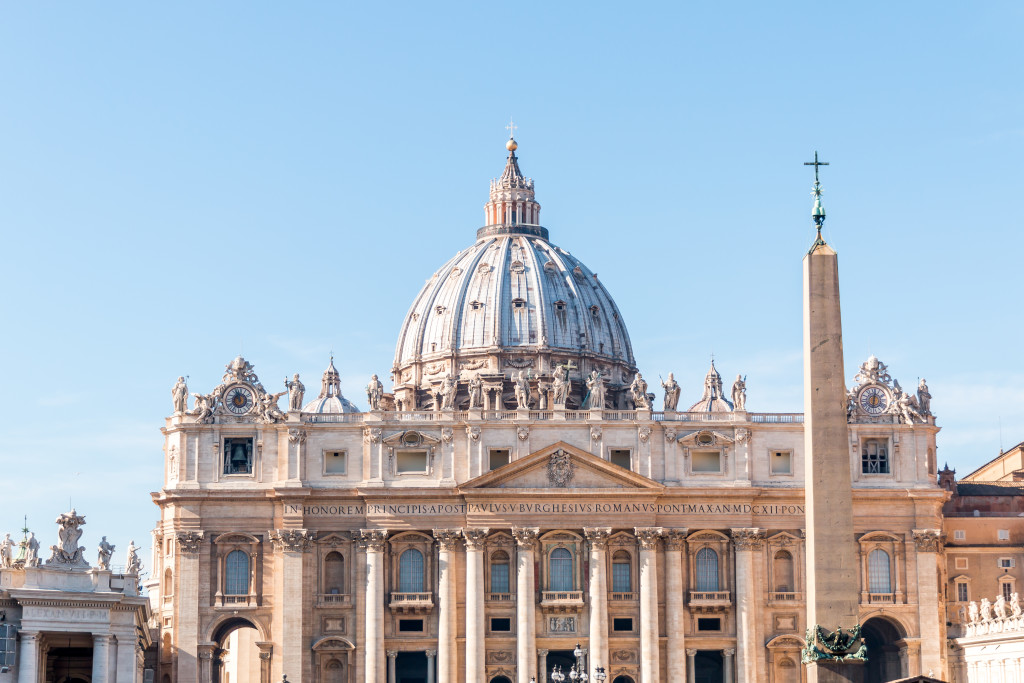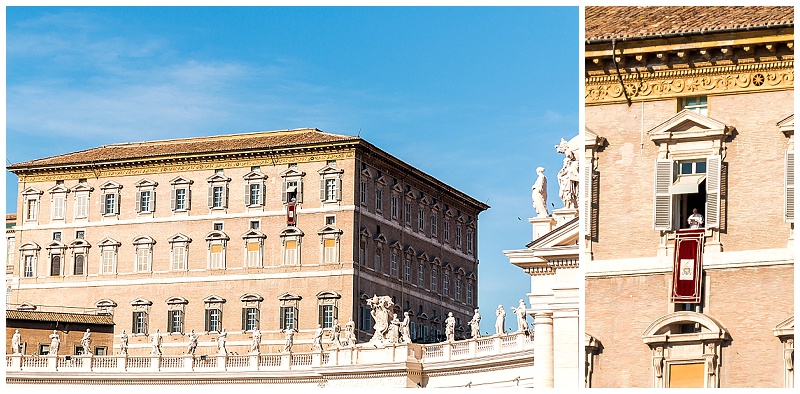 The window on the far right is part of the apartment in which the Pope lives and from where he addresses the people (I cropped the photo so you can see him a little better). Next time we'll plan for a quieter day to do a blog photos over there, so stay tuned for a future post!
Linking with The Pleated Poppy , Color and Grace & Chic Street Style