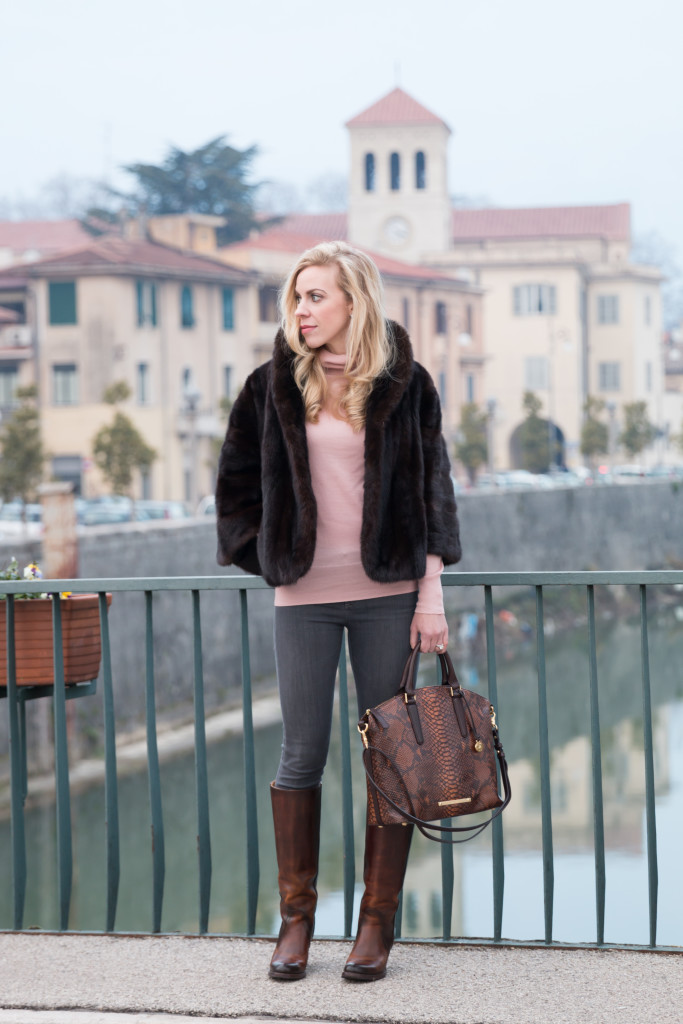 Last weekend on our day trip to Abruzzo, we stopped in the small town of Sora on the way back to Rome. Built on the banks of the Liri River, Sora is everything you'd expect from a quintessential Italian village: plenty of old architecture, small specialty shops, and narrow cobblestone streets. There is also a 400 year old church as well as the ruins of a castle (Castel dei Santi Casto e Cassio) above the town, but we did not make it to either this time.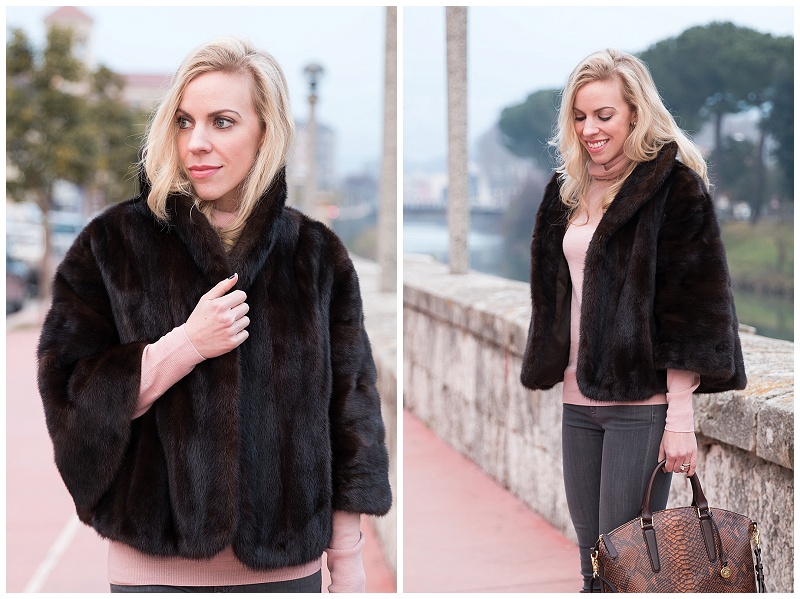 I don't get many opportunities to wear this vintage capelet, but the damp, chilly weather definitely gave me a good excuse to bring it along. Because it is so unique and also belonged to my husband's grandmother, this is one of the most treasured pieces in my closet.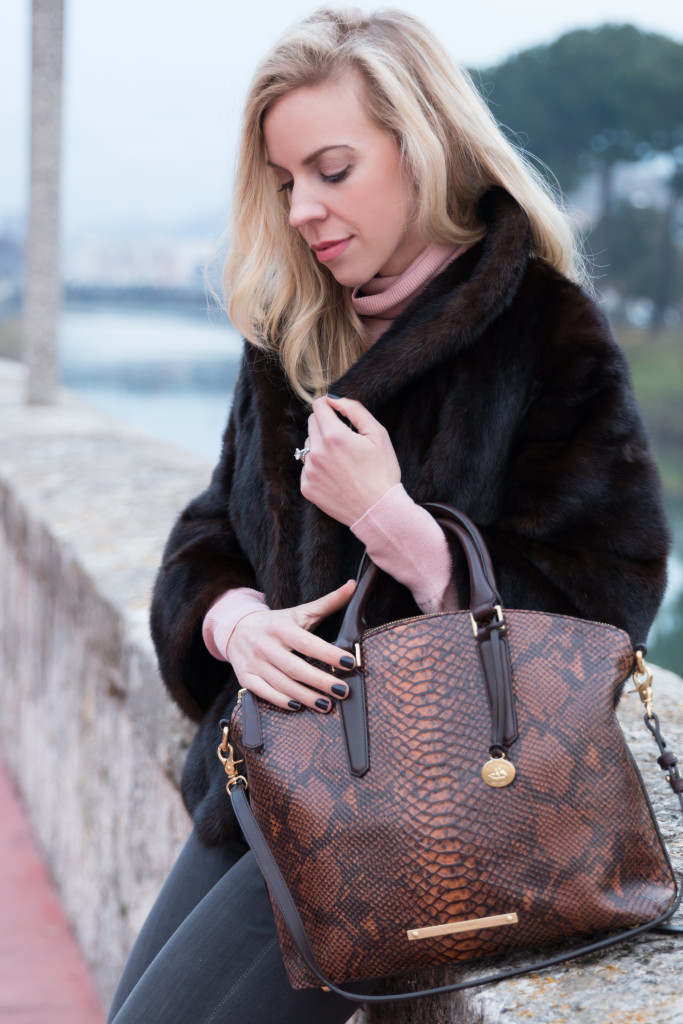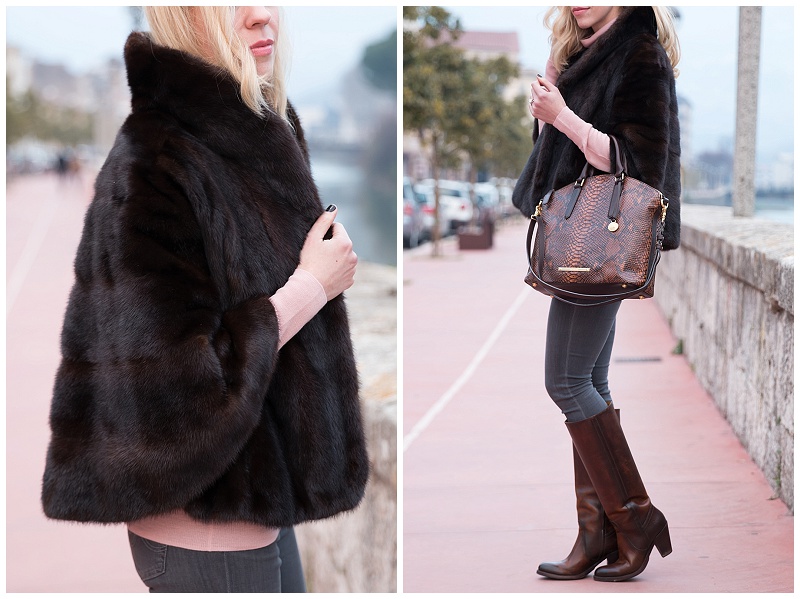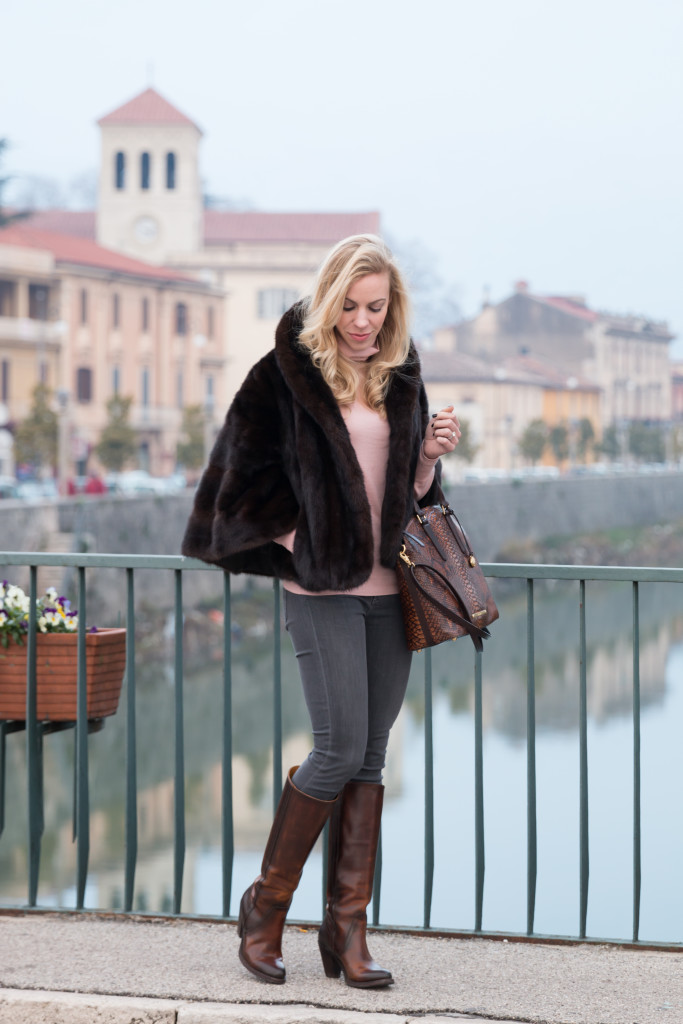 With February just around the corner, I've been in the mood to wear pink, and this rose colored turtleneck lended a feminine touch and a little light to the deep chocolate browns of my outfit.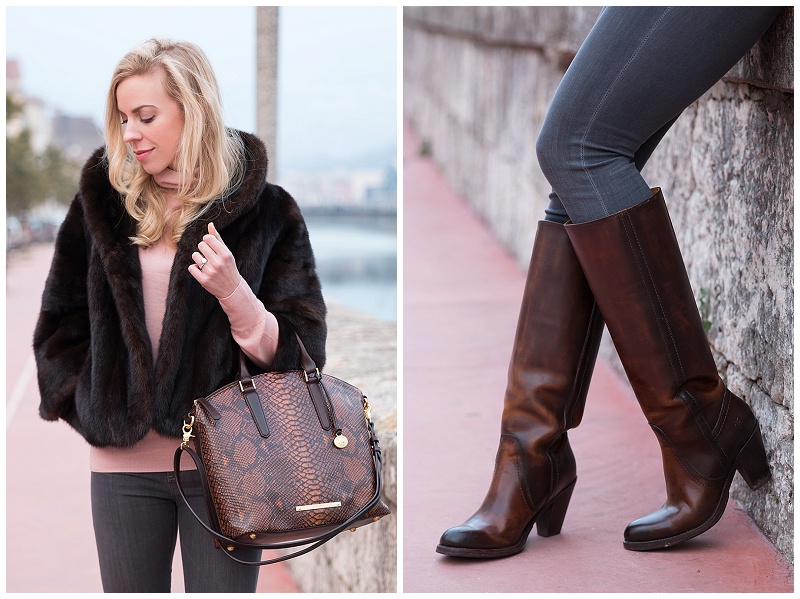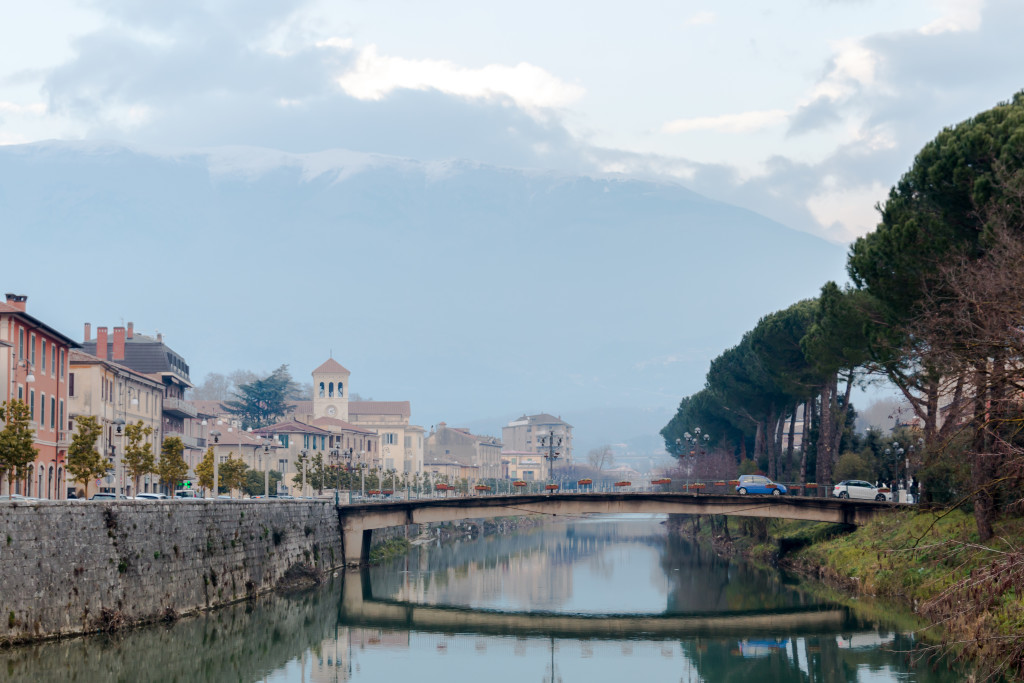 The old bridges in Sora are popular spots for photos–and if you look closely, you'll see the snow-covered mountains in the background!
Linking with Walking in Memphis in High Heels & The Fashion Canvas