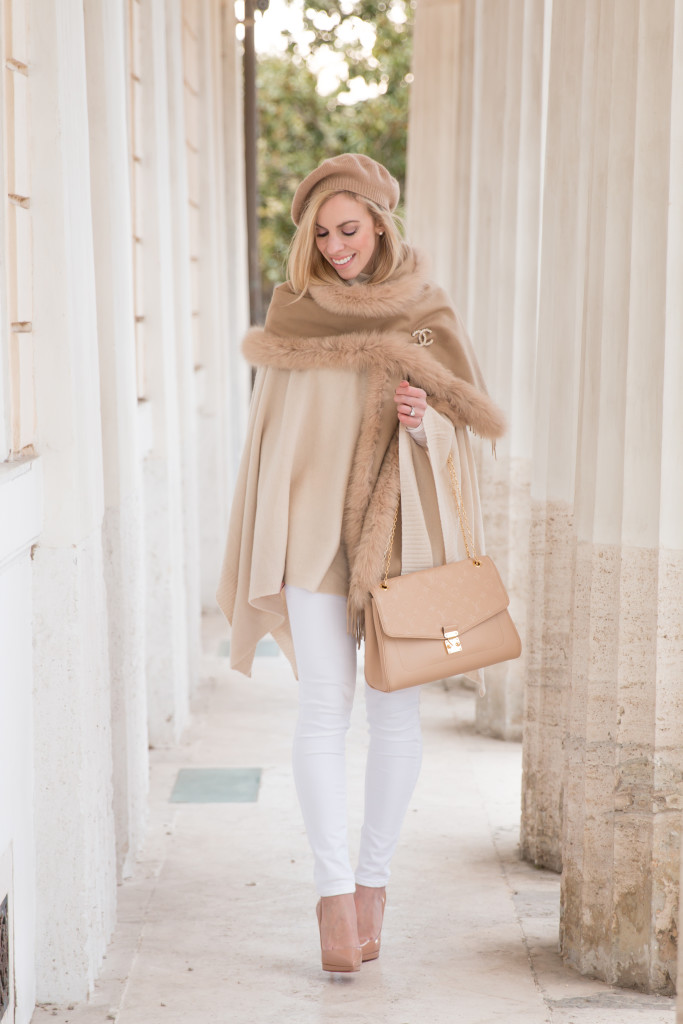 Happy Thursday–we're one day closer to the weekend and I don't know about you, but I'm ready for it! On yesterday's post I mentioned that I was going to attend a speed networking event, so I thought today I would share more about what it entailed. 'Speed networking' is modeled after speed dating in that the goal is to meet as many people as possible in a short amount of time (only instead of looking for romantic possibilities, it's intended for getting to know other business professionals).
For this particular event, everyone was separated into two groups–the movers and the shakers–and then seated in two rows with each person facing someone from the opposite group. As a mover, I had to start with one minute to introduce myself to the shaker sitting across from me and tell them what I did before it was the shaker's turn to talk; then once their minute was up, we were given another minute for further discussion. When the time was called, we movers had to get up and move over to the next shaker in the row. I couldn't believe how tired I was at the end of the night from talking so much, but it was a fun time and I met some great new people, which was the whole purpose!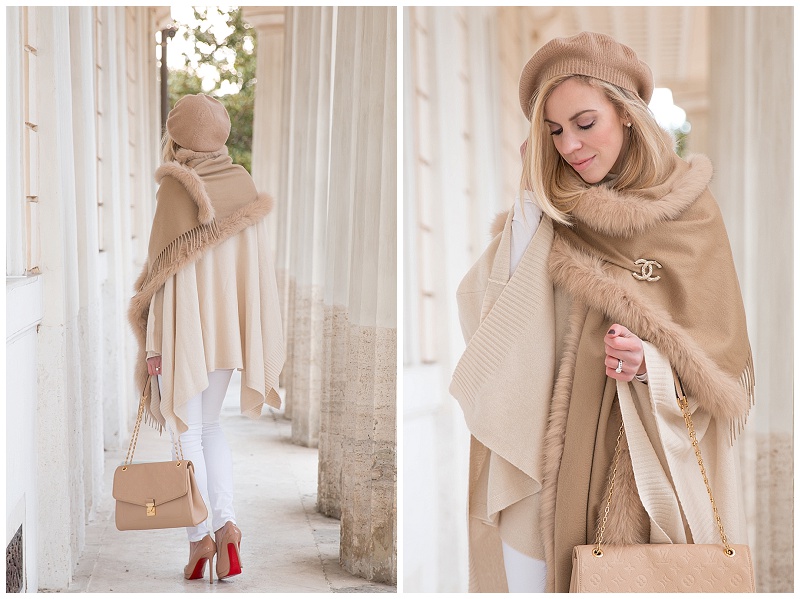 Moving on from speed networking to this mix of neutrals I wore last weekend for a VERY cold day (it actually started snow flurrying as we were taking photos!) I usually don't wear white jeans during the winter, but there's something that looks so fresh when paired with creamy neutrals like beige and camel.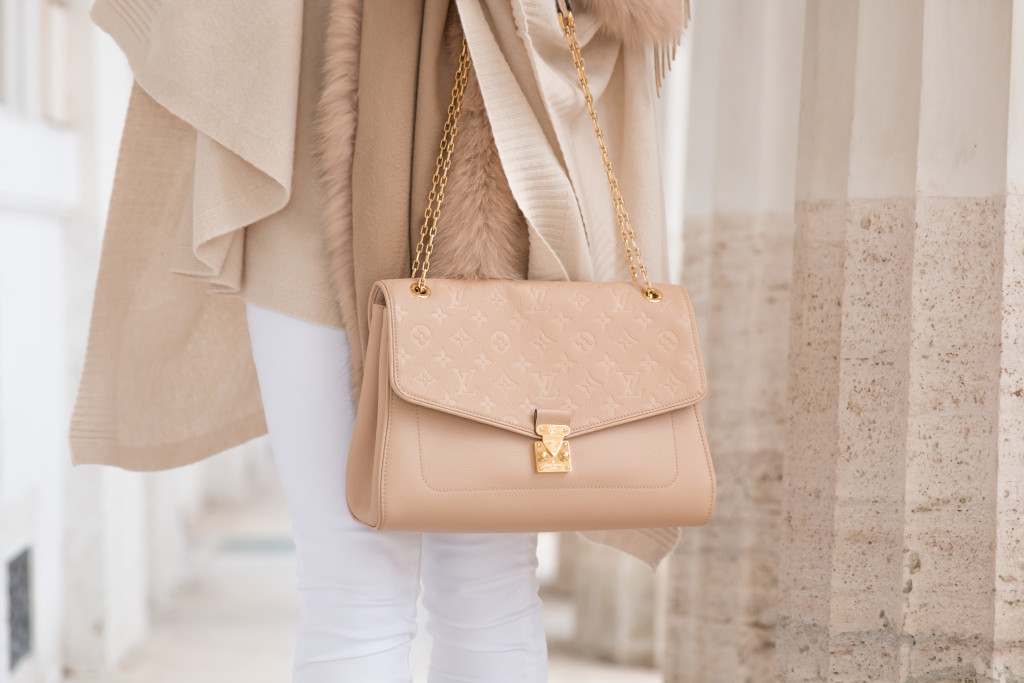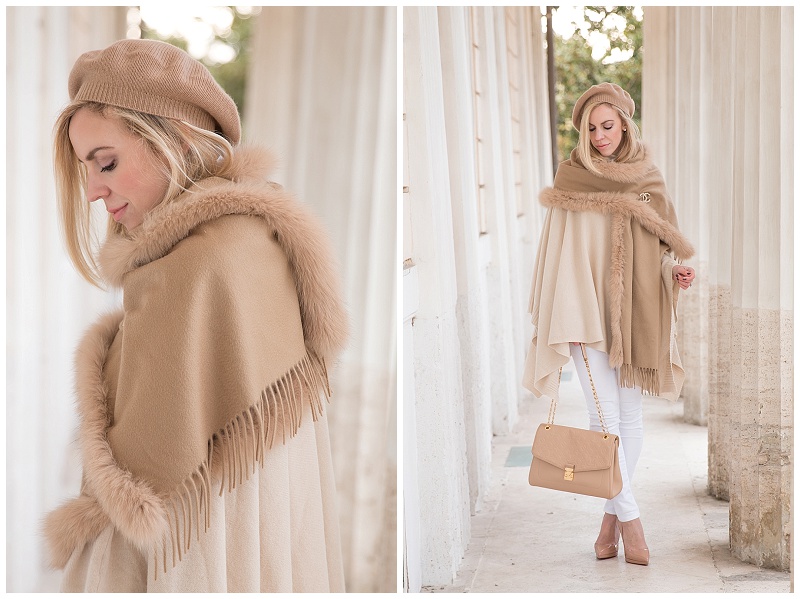 I'd been obsessed with this camel cashmere wrap for weeks and was so excited to find it on sale during Saldi at Max Mara a few weeks ago. In addition to winter white, I love how it looks now against black, burgundy, and gray, but it will also be beautiful for early spring with pastel colors. My favorite part about this piece is the versatility: I've worn it as a scarf, a wrap, and poncho style, making it feel like new each time.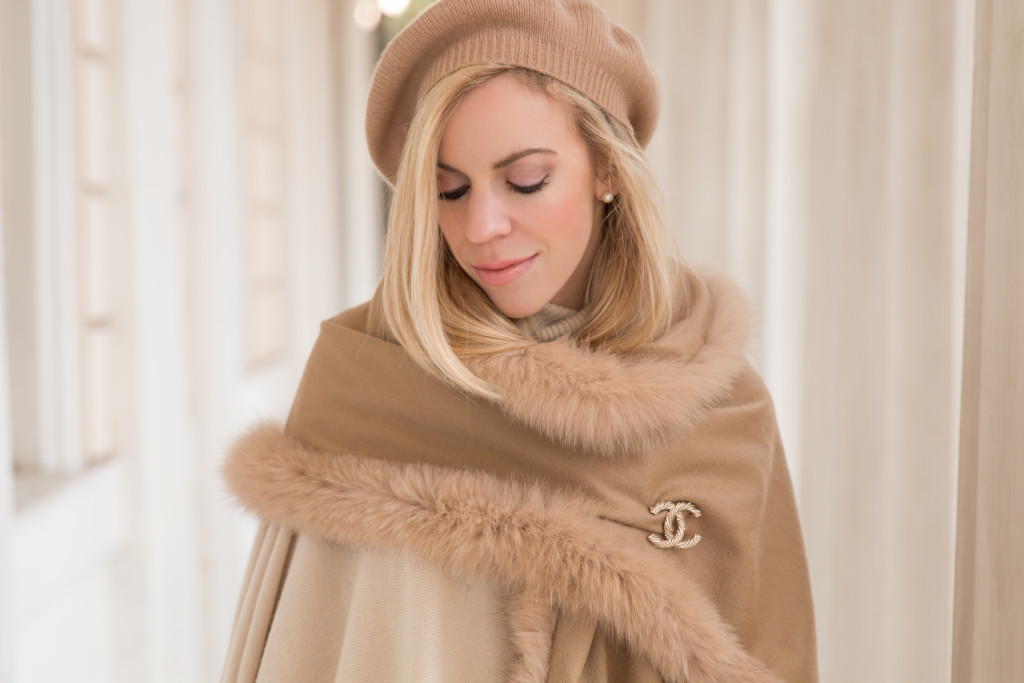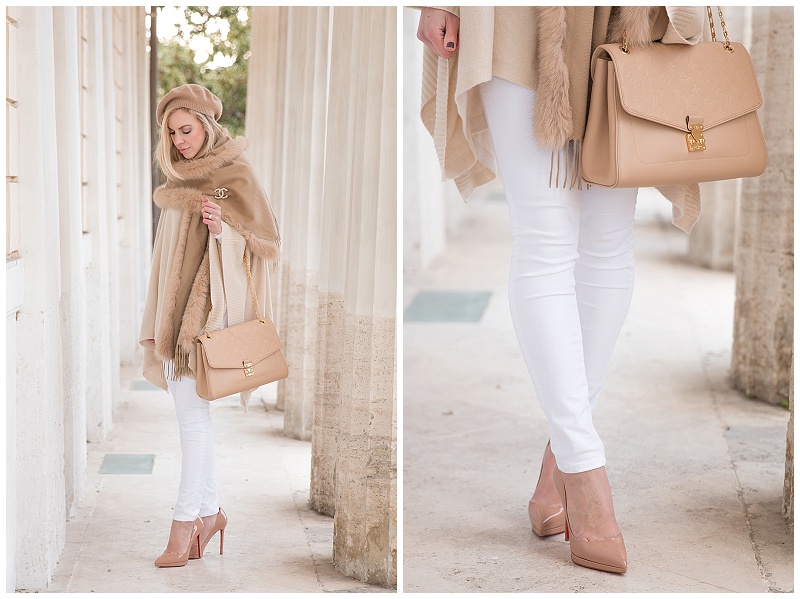 What are your thoughts on white denim for fall and winter–yay or nay? Have a wonderful weekend and as always, thank you so much for reading!
Poncho (HOSS Intropia; another similar option–receive $25 off today with code BONUS)
Brooch (Chanel)
Denim (AG Jeans)
Bag (Louis Vuitton)
Lip (Bare Minerals 'Do It All'; similar)
Linking with Living in Color Style, Stylin' in St. Louis, Doused in Pink, Happiness at Mid Life & Rachel the Hat