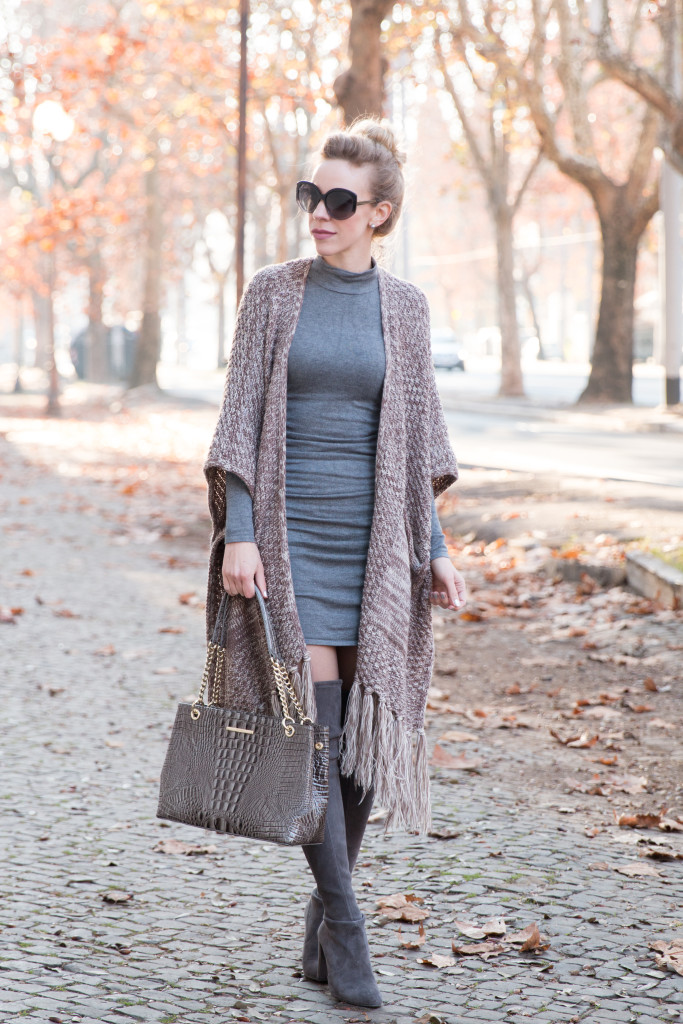 One of the goals I mentioned on yesterday's post was taking time each day to read and I am happy to report I was able to sneak in half an hour for that earlier this afternoon. I recently discovered the author Taylor Jenkins Reid and have fallen in love with her novels–which all make me tear up at the end (in a happy way). When finishing the other books, I had to pull myself together since I was on a train and people would have wondered what was wrong with me! Right now I am reading Forever, Interrupted and am already anxiously awaiting for the release of her fourth novel in June.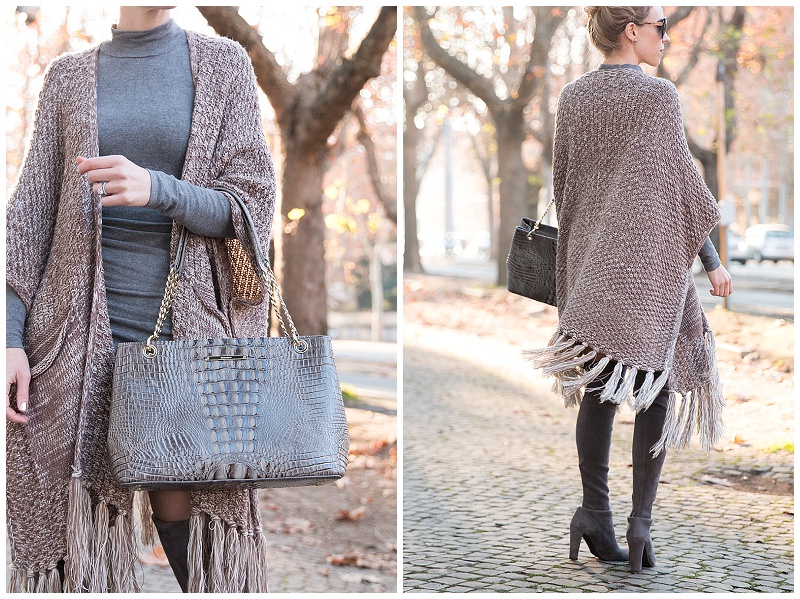 This fringed poncho is surprisingly warm and served as the perfect outer layer for a mild winter day. To add some balance to the oversized silhouette, I wore it with a mini dress and over the knee boots. This form-fitting sweater dress is ideal for layering with jackets, sweaters, and vests–and it's on clearance for less than $21!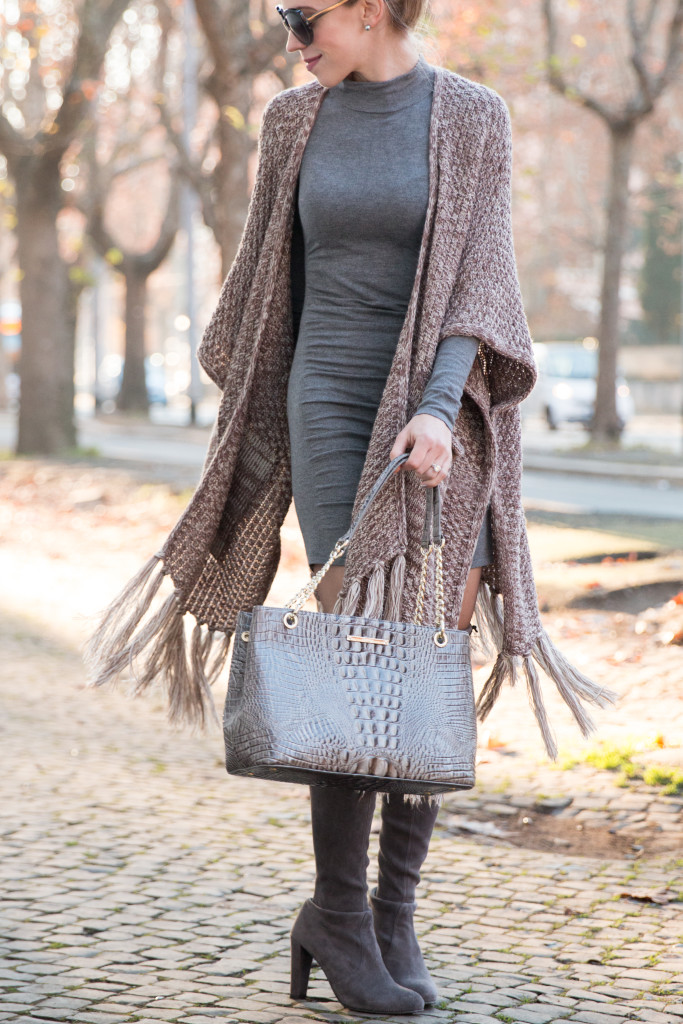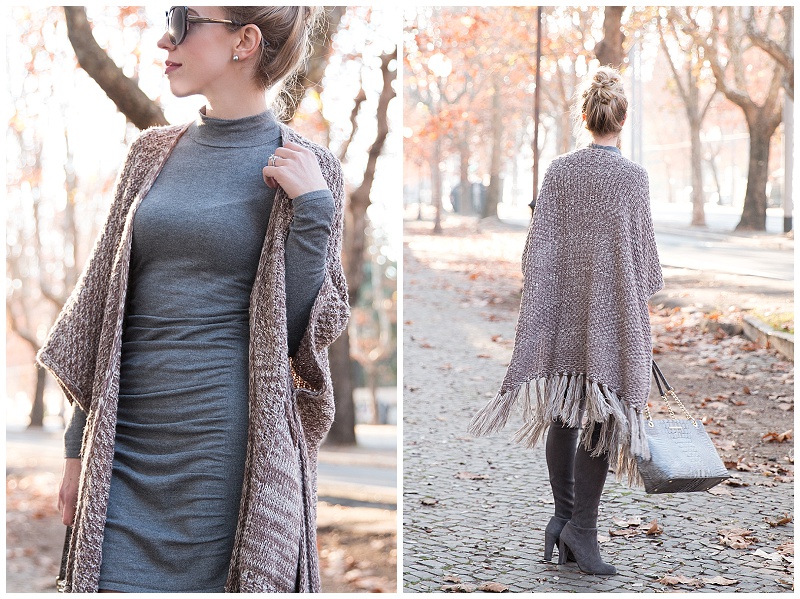 I love when photos capture the motion of pieces in real life, like the swishing movement this fringe makes with each step–I can't help but twirl in this one.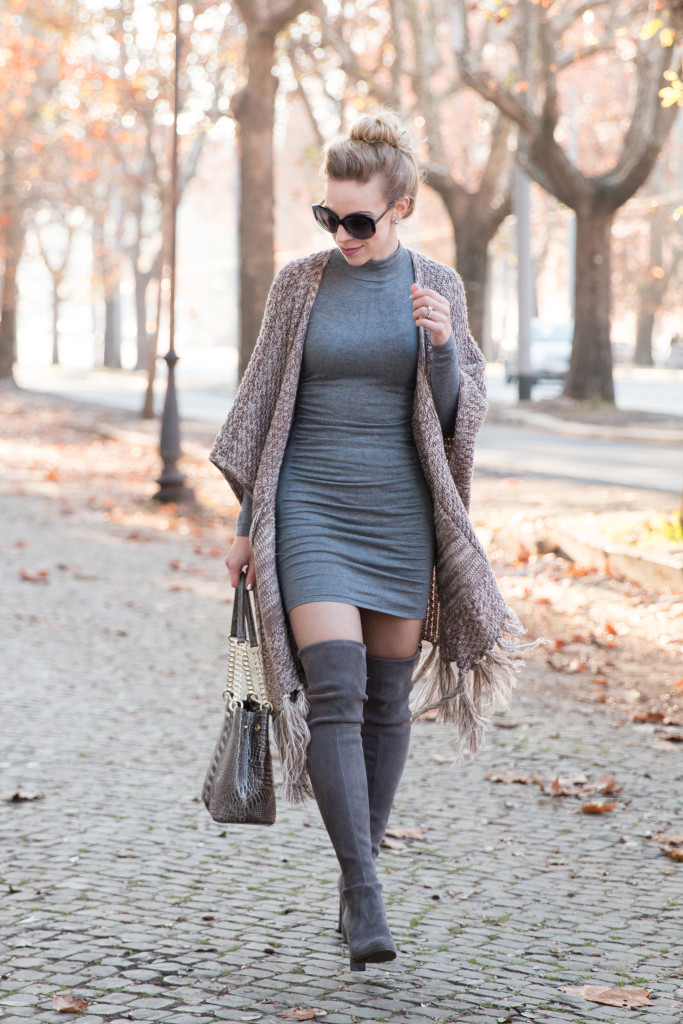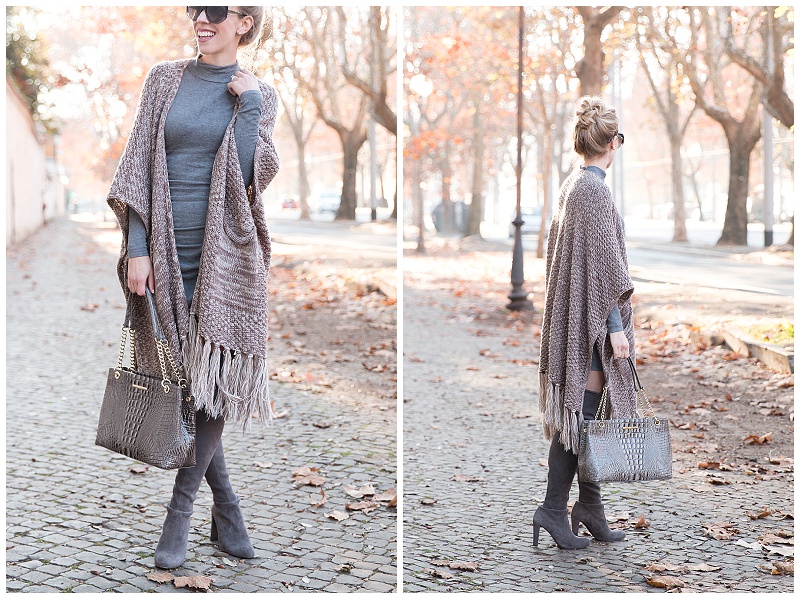 I need to rest up today in preparation for Saldi, the semi-annual sale season in Italy, which started today (I explained it more on this post from the summer round). My husband has tomorrow off from work for the Epiphany holiday, so we are planning to get up early and hunt for deals at our favorite stores before it gets too crazy. I'll keep you posted on what I find!
Linking with Walking in Memphis in High Heels & The Fashion Canvas