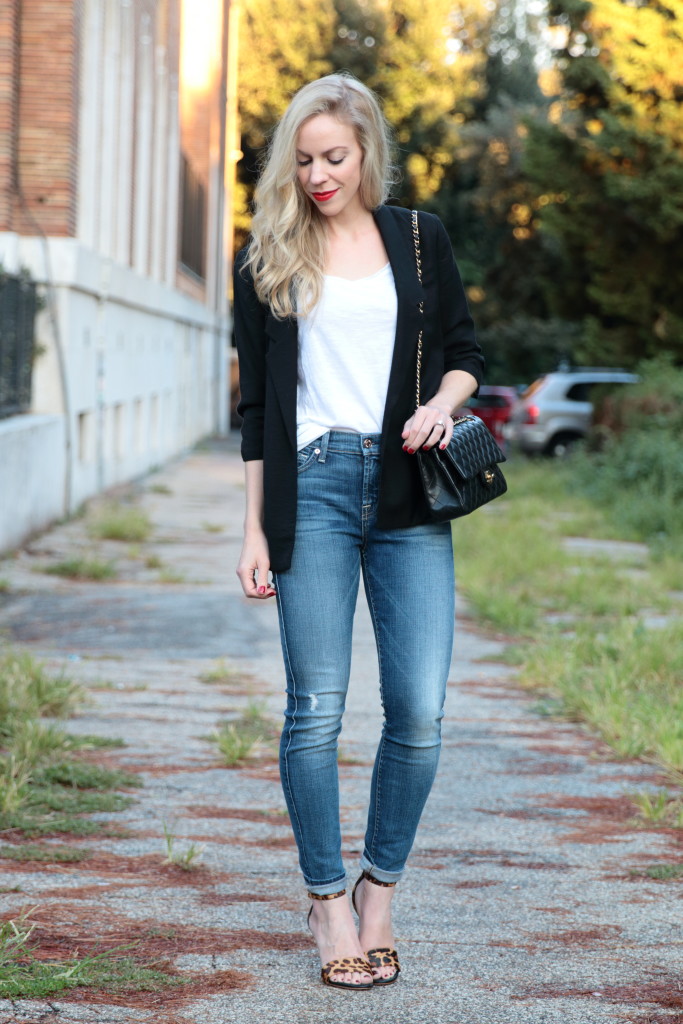 Good customer service is hard to come by these days, am I right? Fortunately, it's good to know there are still a few retailers out there who have it. Last week, I ordered a new pair of Frye boots (my favorite!) and when they arrived yesterday, I excitedly opened the box to find one of the boots already had a few scratches in the leather. I gave Zappos a call this morning and I had one of the best customer service experiences: instead of asking me to send them back and then waiting for a new pair, I was offered a 25% discount if I wanted to keep them–sold! I've always had great service from Zappos (once I even received a handwritten note from one of the representatives who helped me) and this is why they have been one of my favorite online shopping sites for years. Oh, and did I mention they offer free shipping for deliveries and returns on all orders? So basically, I just wanted to give a shout-out to them. I'll be wearing my new pretties on the blog soon, but if you want a sneak peek now, you can check them out here!
Today's post features a blend of basic wardrobe pieces for a stylish look that works for almost any occasion (for me, this was date night). Most of us all have a black blazer, a good pair of jeans, and at least one white tee in our wardrobe–put them together and voilà!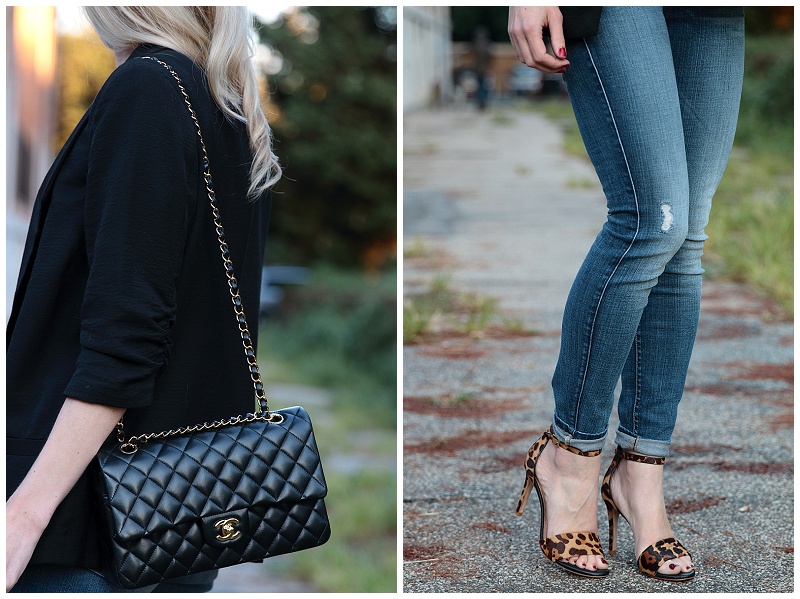 A classic handbag and pair of statement heels like these leopard print sandals elevate any basic outfit while giving it a little more interest.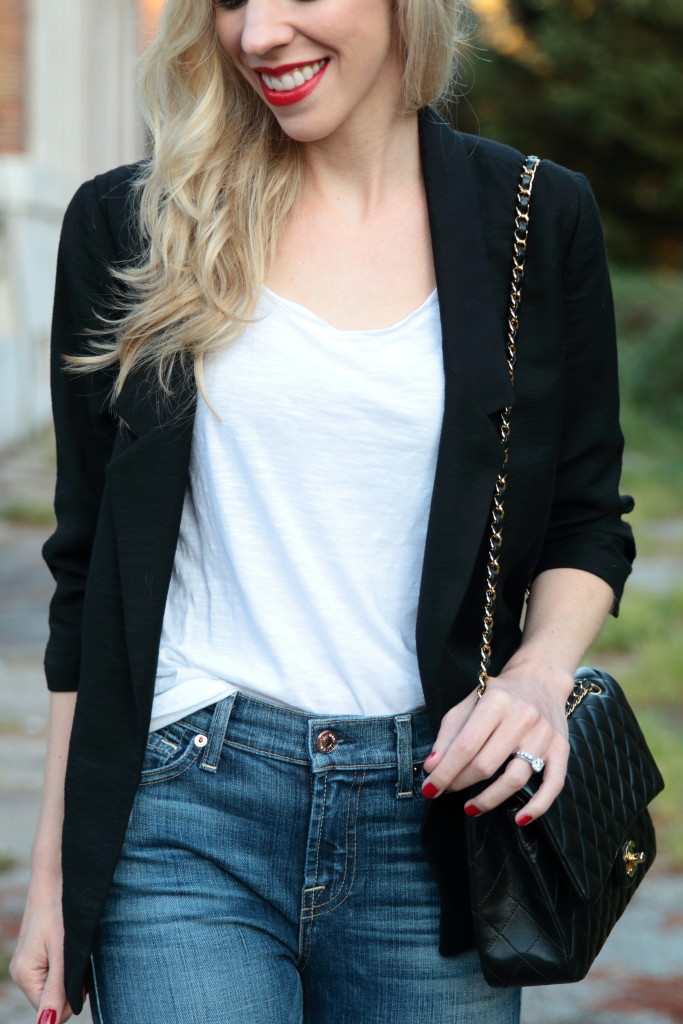 Since I tend to wear my shirts slightly loose, I always like to do a front tuck since it looks more flattering without the extra fabric billowing out.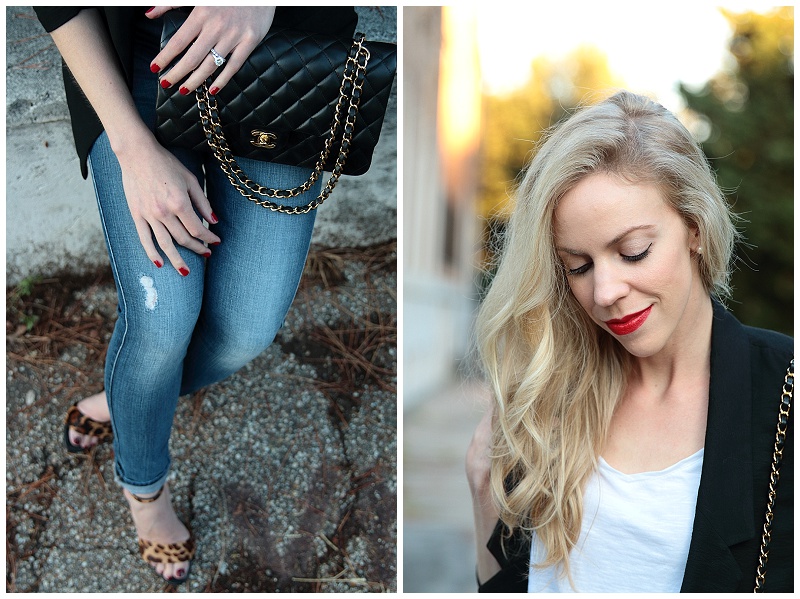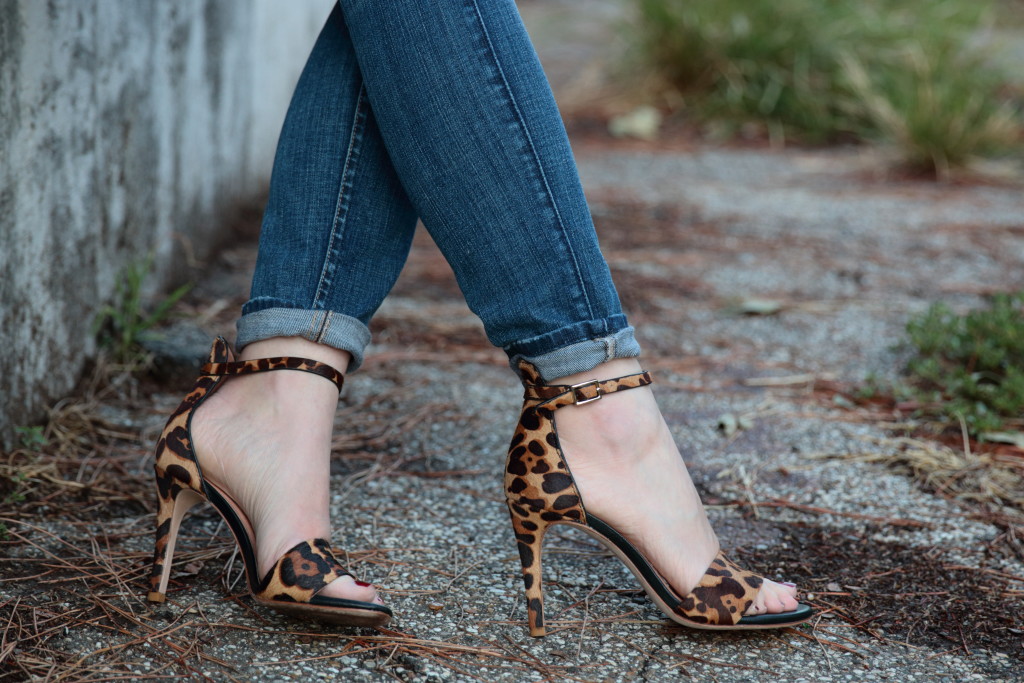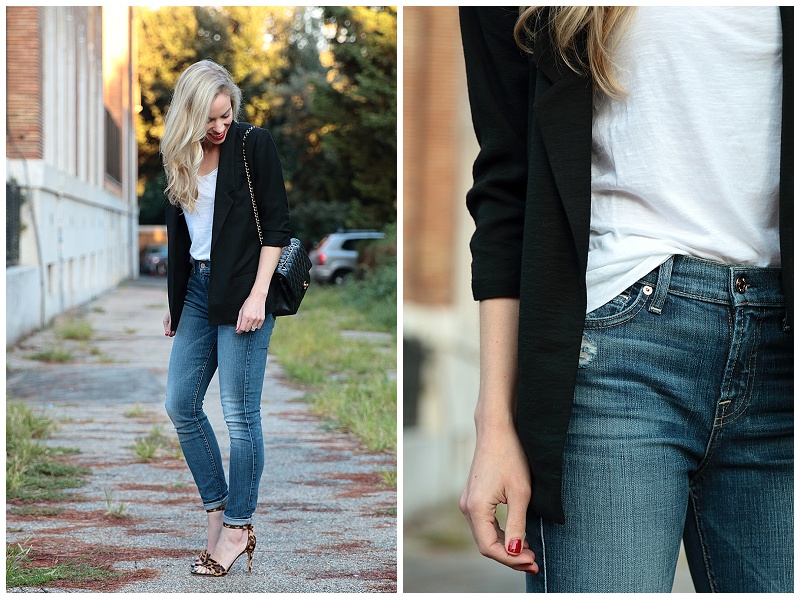 How do you like to rock the basics in your closet? I'd love to hear your ideas!
Linking with The Pleated Poppy, The Stylish Housewife & Color and Grace