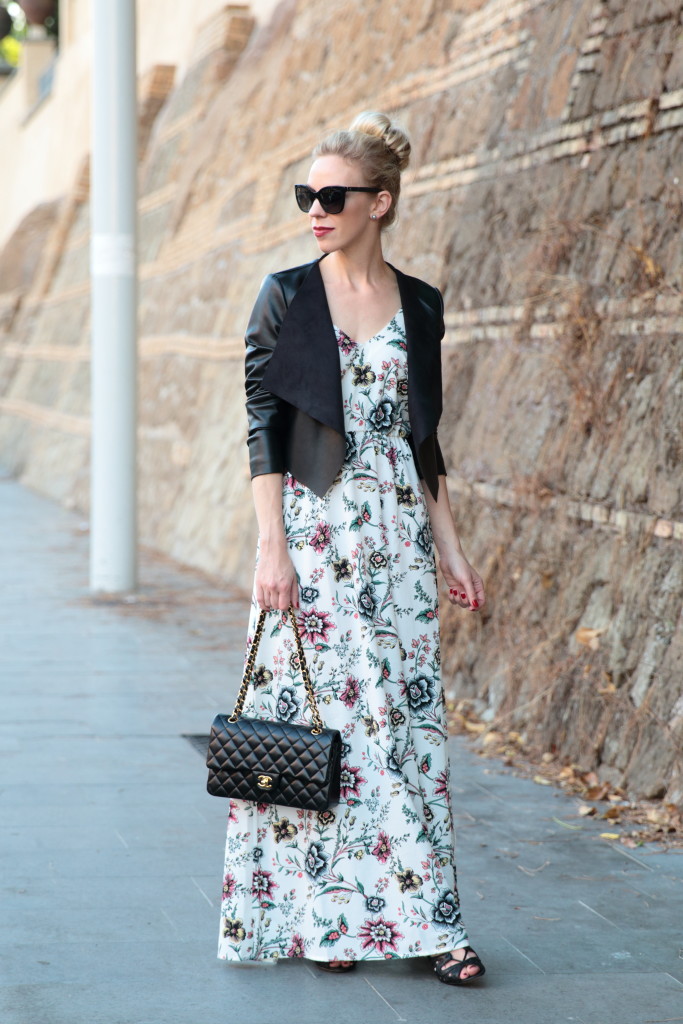 Happy Monday, everyone! How was your weekend? Ours was pretty low key: taking photos around the city, a little shopping, and some dinner-and-a-movie-action. I wore this floral print maxi dress when we went out on Saturday night, and since it gets a little cooler now in the evenings, I topped it off with a leather jacket–my favorite way to transition a maxi dress from summer to fall.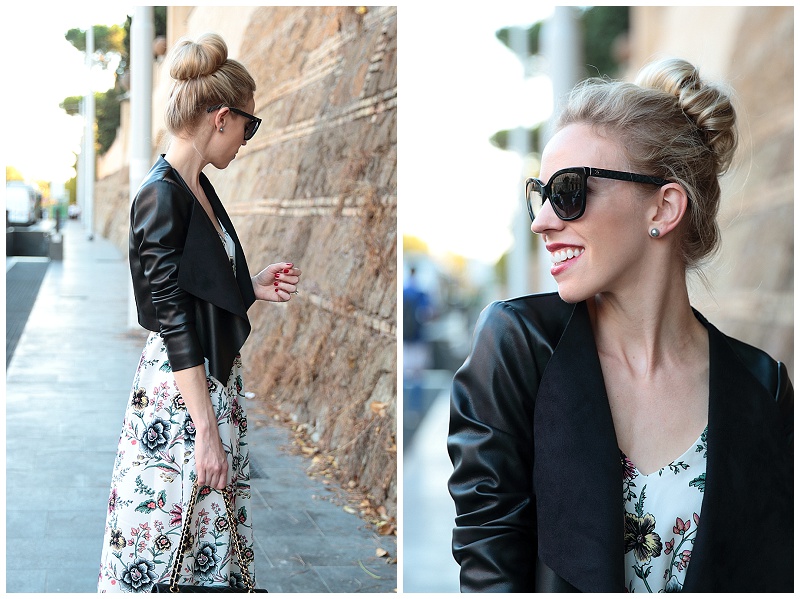 I already own a black moto jacket, but I've been searching a long time for a cropped style to wear with dresses and skirts, so I pounced on this one when I saw it at a PINKO store (which is now one of my favorite Italian brands, by the way–they have so many fabulous pieces). Can you believe this one is faux leather? It definitely fooled me before I read the tag!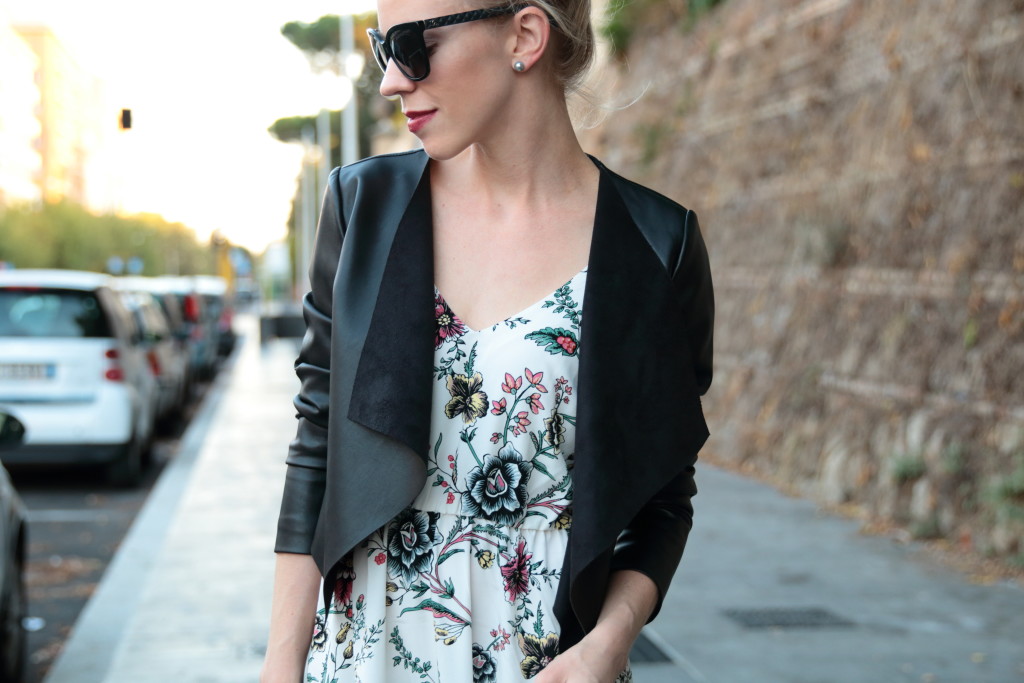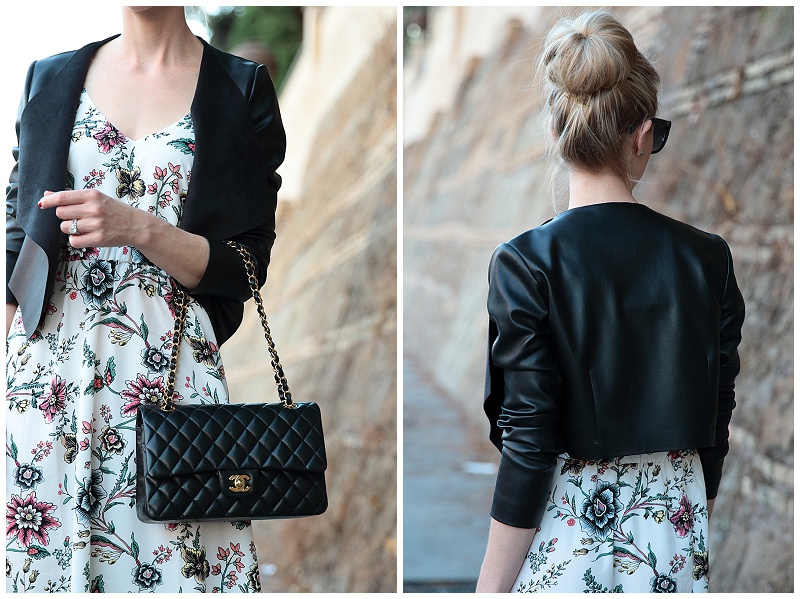 Leather jackets can be very chic with a summer dress, but the easiest way to achieve an autumnal look is by choosing a dress with darker colors like black, navy, or gray.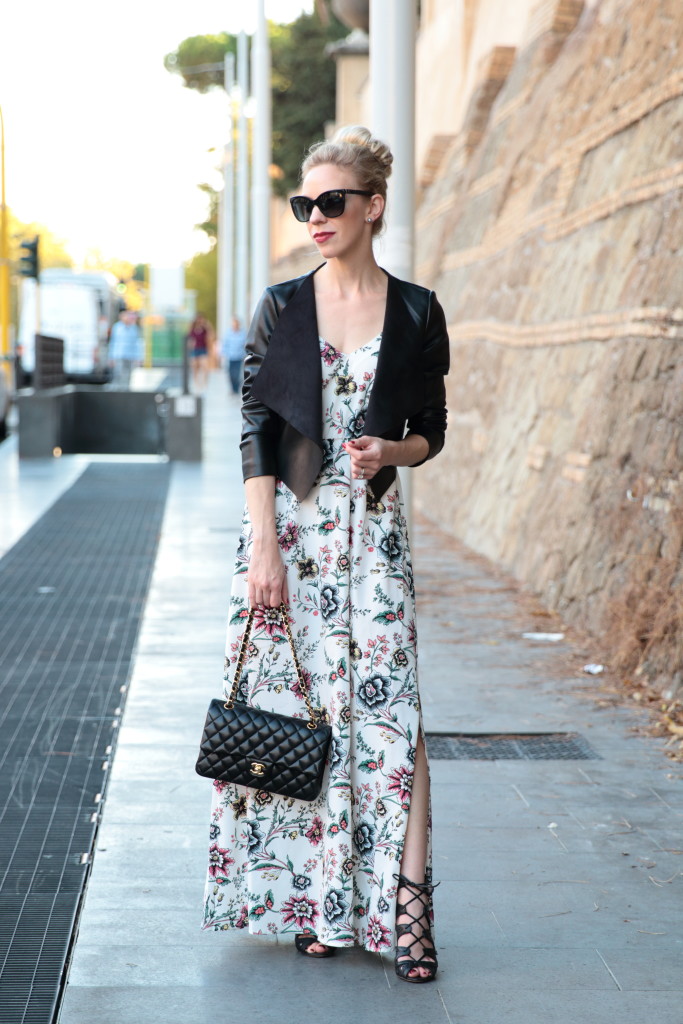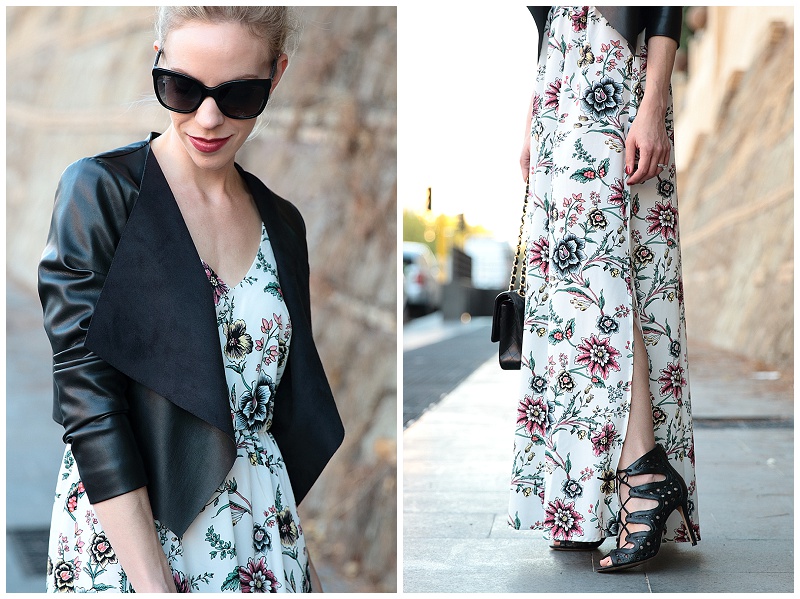 I love maxi dresses with side slits that allow a glimpse of your shoes to peek out (not to mention it makes them much easier to walk in).
Sunglasses (Chanel)
Sandals (Vince Camuto; LOVE this new version)
Bag (Chanel)
Linking with More Pieces of Me, Sincerely Jenna Marie, Still Being Molly, Pink Sole & A Touch of Tartan