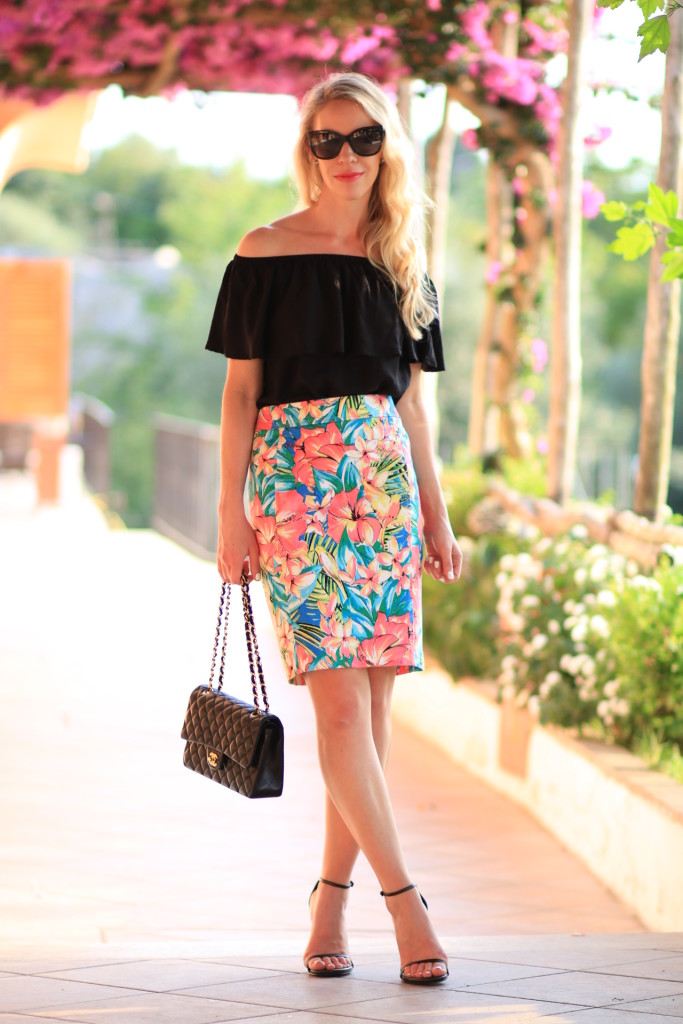 Ciao! (even though this outfit makes me want to say 'Aloha!') Dinner on an island vacation practically begs for an ensemble with a tropical element, and I still rely on this colorful skirt I've had for years from LOFT to do the trick. Just wearing it for dinner in Capri brought back memories of the last time I wore it on our honeymoon in Bora-Bora!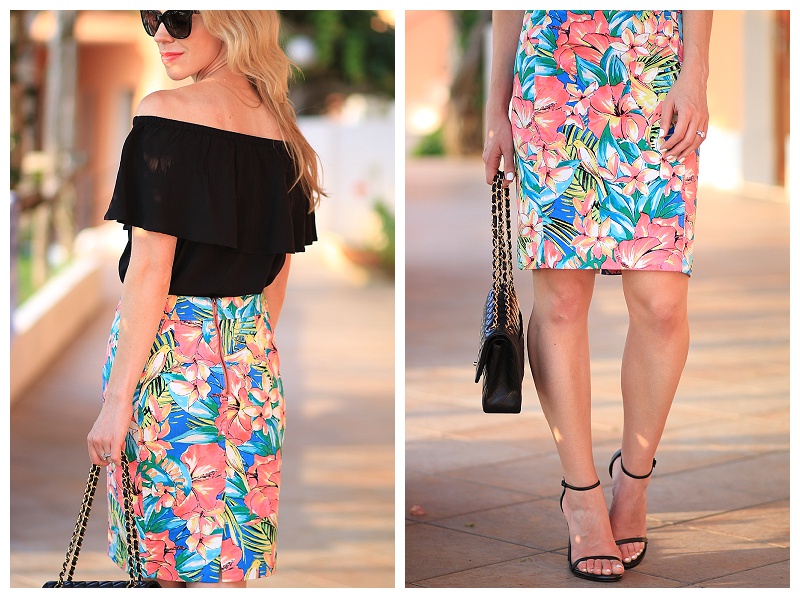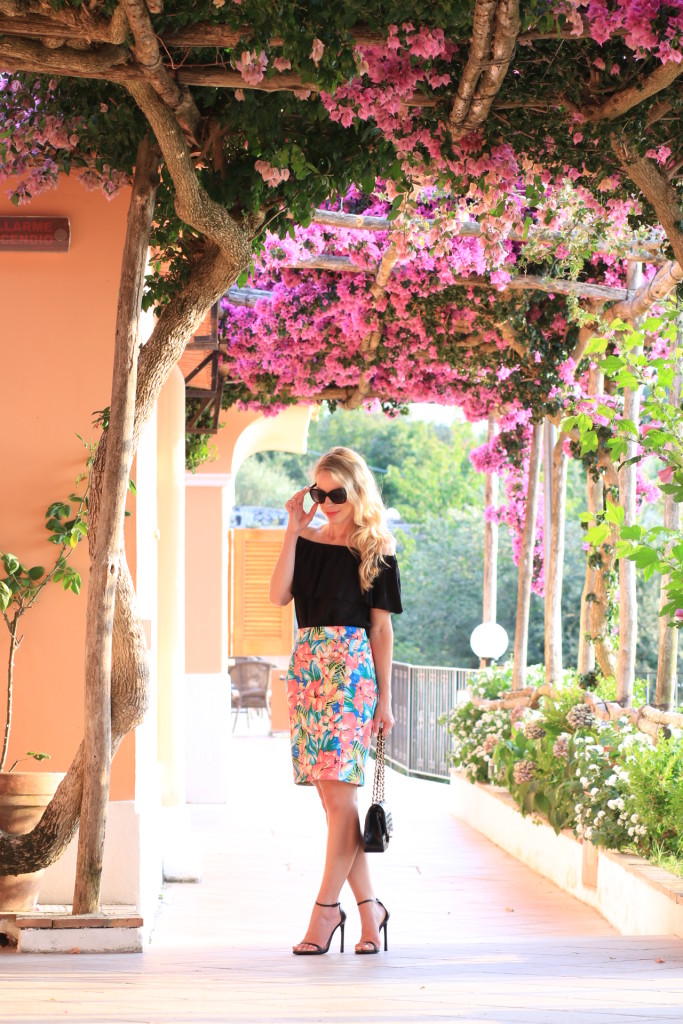 Talk about a stunning backdrop at the hotel where we stayed–I knew we'd be taking photos here the moment I saw it! This archway led to our room and was draped in the dreamiest pinky-purple bougainvillea vines–despite the fact that we saw these flowers all over the island, the sight of them never got old.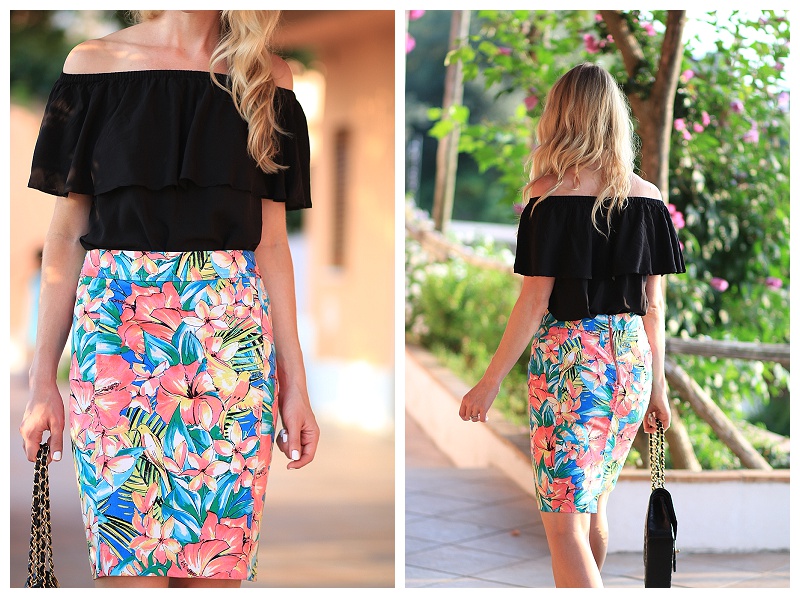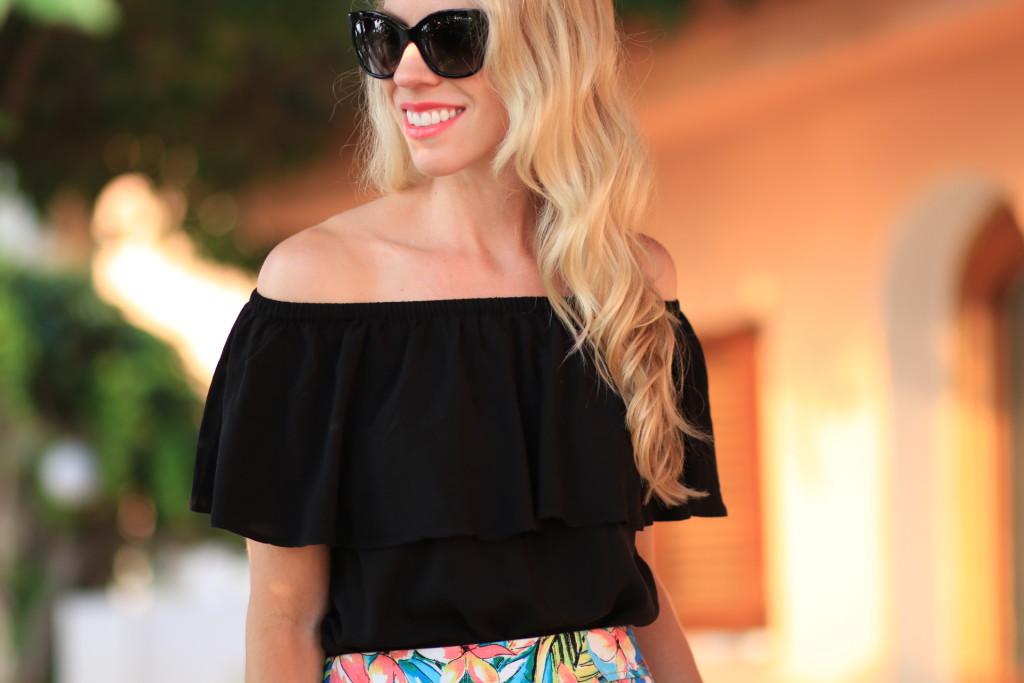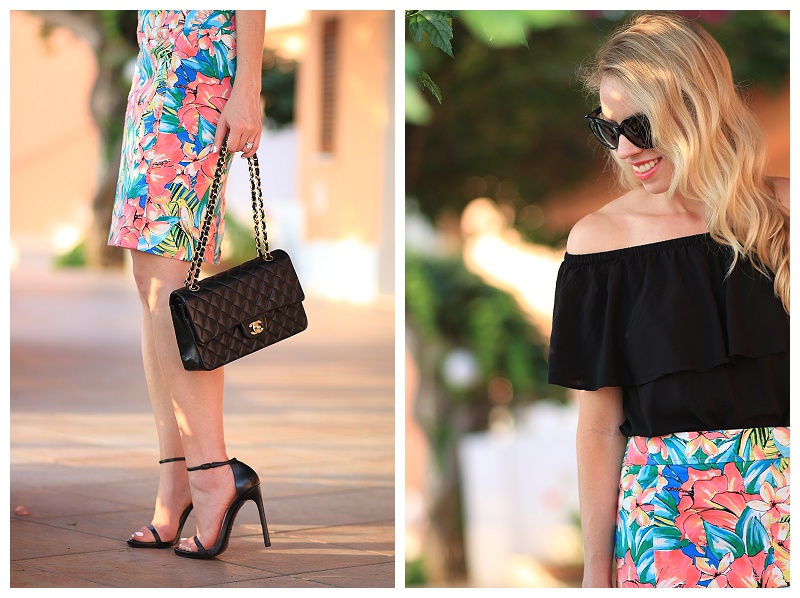 As usual, when I wear a bold printed piece like this skirt, I prefer to keep the rest of my outfit pretty minimal: simple, polished black pieces completed this look and gave focus to the skirt.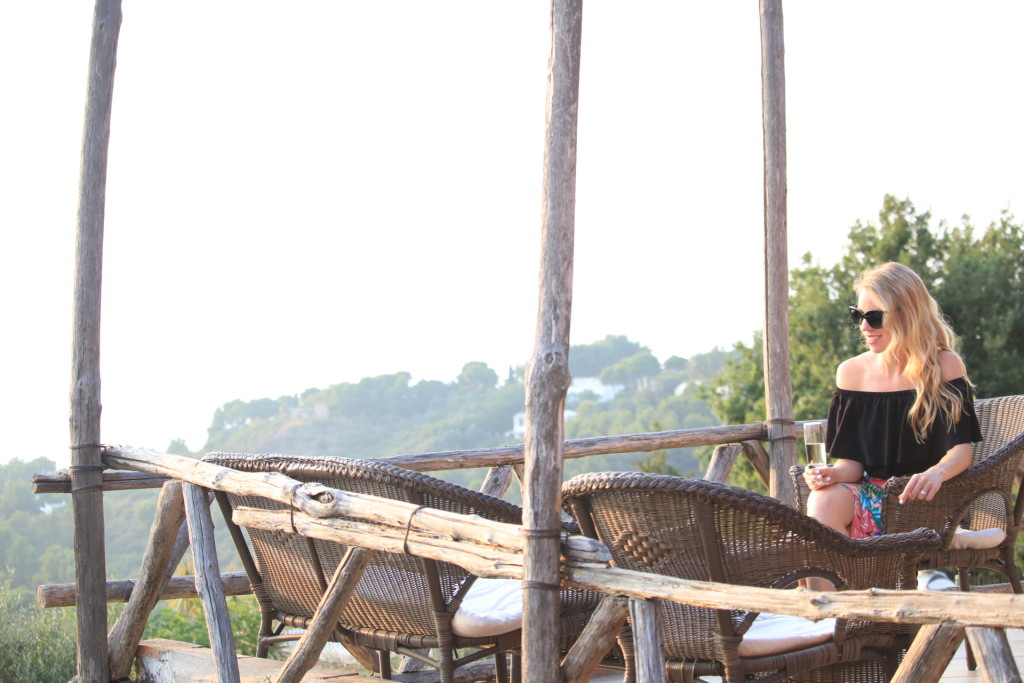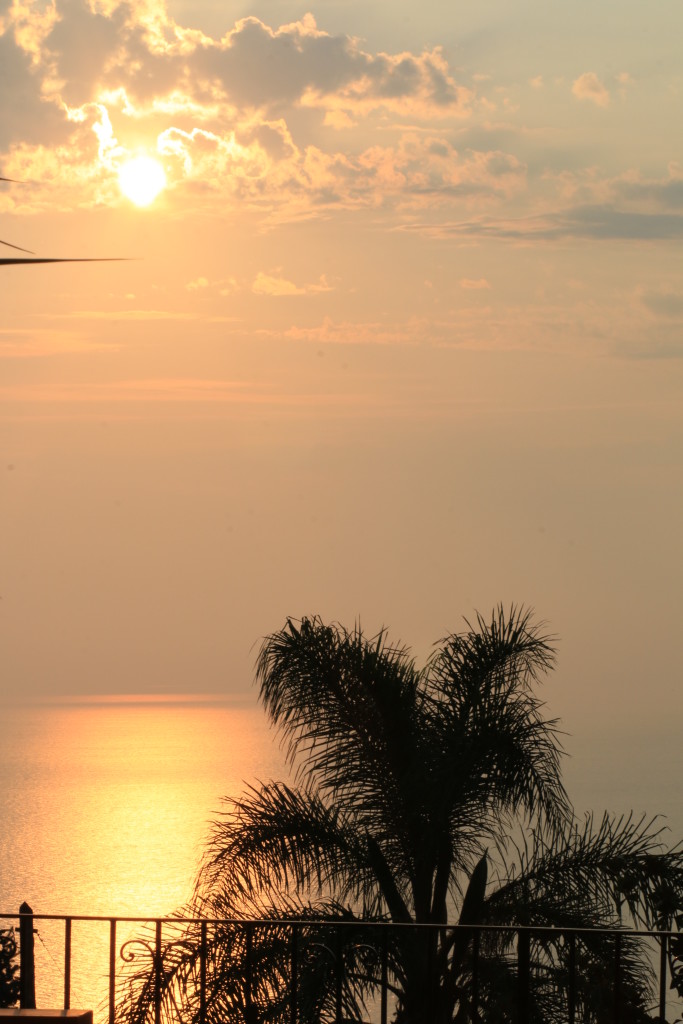 Before we headed off to dinner, we sat on the patio to enjoy this stunning sunset over the Mediterranean with a glass of wine–during moments like this, does life really get much better? I hope all of you enjoy the weekend ahead and thank you so much for reading!
Linking with Living in Color Style, Stylin' in St. Louis, Happiness at Mid-Life & Rachel the Hat